Trends
Lenovo's Revenue Of Q3 Declines 24%, Worst Fall In 14 Years
The largest PC manufacturer in the world announced that overall revenue for the three months ending in December was $15.3 billion, a 24% decrease from the same period last year.
As the market for electronics fell globally, China's Lenovo Group Ltd. reported a 24% sales to decline for the third quarter, its greatest revenue decline in 14 years, and announced it would attempt to reduce spending and make staff modifications. The largest PC manufacturer in the world announced that overall revenue for the three months ending in December was $15.3 billion, a 24% decrease from the same period last year. The outcomes fell short of a $16.39 billion expectation which was the average of seven analysts' estimates.
The brand and its competitors saw a significant increase in electronic sales as a result of the COVID-19 outbreak in 2020, as many people chose to work remotely and upgraded or replaced their equipment. But, the market has started to slow down, and the brand's sales began to decline in the quarter from July to September of last year.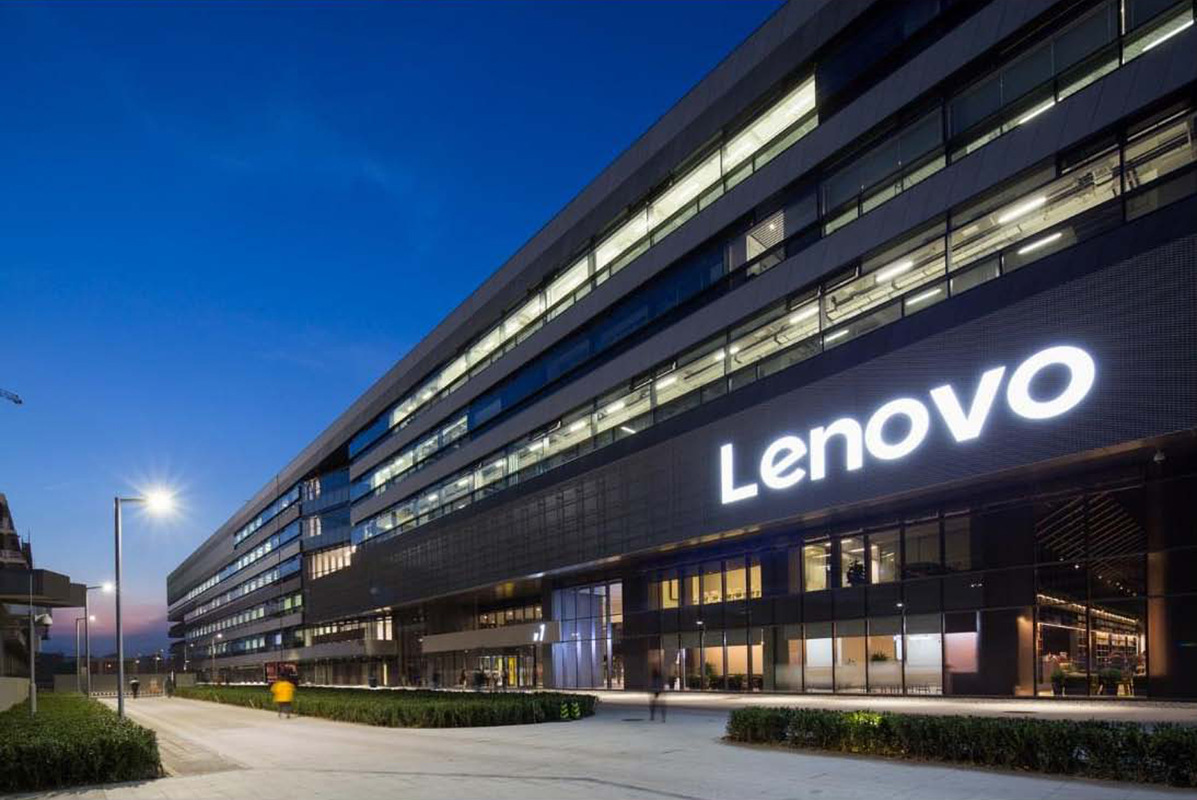 Claims Of The Officials Of Lenovo
A global Chinese technology corporation with a focus on designing, producing, and marketing consumer electronics, personal computers, software, business solutions, and related services is known as Lenovo Group Limited or just Lenovo. On November 1st, 1984, a team of engineers led by Liu Chuanzhi and Danny Lui established Lenovo in Beijing as Legend. The company, which started off focusing on televisions, eventually shifted to producing and selling computers.
In China, the brand rose to the top of the market and raised close to $30 million in an IPO on the Hong Kong Stock Exchange. The most prominent corporate acquisitions that Lenovo has made since the 1990s include buying and merging the majority of IBM's computer business, as well as its x86-based server business. Lenovo has also developed its smartphone. 
According to him, this "includes an overall reduction in operating spending as well as workforce adjustments when necessary and appropriate." Wong made no more mention of any potential layoffs. Competing companies HP Inc. and Dell Technologies Inc. have both announced workforce reductions. Dell announced job cuts of up to 6,650, or 5% of its global workforce, while HP anticipates job cuts of up to 6,000, or roughly 12% of its global workforce, by the end of fiscal 2025.
Downfall Of Lenovo
Lenovo stock in Hong Kong fell 3.14% recently. The IT research company Gartner predicted that in 2023, shipments of PCs and smartphones would likely decline for a second straight year. According to Gartner, PC shipment declines are expected to be 6.8% this year and 16% in 2022.
Lenovo asserted that because of its strong cash position, it is still dedicated to increasing its medium-term R&D expenditures by a factor of two. Chairman and CEO Yuanqing Yang noted that "Lenovo once again generated outstanding results, even in a challenging worldwide market." These results show that Lenovo has been well-prepared for difficult times because of its strategic insight, operational toughness, and sustained investment in a variety of growth engines.
According to Lenovo, both its infrastructure and solutions and services businesses had double-digit annual growth. The non-PC divisions of the mentioned Group now make up more than 37% of the total company revenue, an increase of 11% year over year.
The Intelligent Devices Group, which includes PCs, tablets, smartphones, and other gadgets, had a 7% decline in revenue to $13.7 billion this quarter compared to the same period last year and an 8% decline in operating profit. According to the brand, this was caused by "subdued demand and inventory control in certain areas," which essentially means that consumer demand for client devices was lower due to rising inflation and other worries in many regions.
Sales of server and storage products increased by double digits year over year during the current quarter, driving the Infrastructure Solutions Group's (ISG) revenue up by 24 percent to $2.6 billion. In September, this division made over 50 new product and service announcements, timing them to coincide with the first IBM PC server's 30th birthday.
The Solutions & Services Group (SSG) reported a 25% increase in revenue to $1.72 billion, a 27% increase in operating profit to $697 million, and a more than 70% increase in Managed Services revenue year over year, all of which can be attributed to the rising popularity of as-a-Service (aaS) solutions. China experienced a 12 percent overall revenue decline for the quarter, which was attributed to ongoing COVID control initiatives as well as the crucial realization that consumer demand had decreased.
Lenovo's sales in the Americas increased by 4% year over year for the quarter, while its ISG business's revenue increased by 7% due to an increase in new orders. ISG and SSG showed growth trajectories that helped offset difficulties for IDG products in the EMEA region, the firm said.
Due to the strength of the US dollar relative to other currencies, Lenovo claims that issues in the global market during this quarter are anticipated to persist due to an "increased exchange rate fluctuation." However, this should affect all international businesses, not only Lenovo.
According to the company, there are strategic opportunities in digital and service-led transformations that will support the company's long-term success. Lenovo also anticipated that the hybrid work model will help the global PC industry maintain its higher-than-pre-pandemic level.
Decreasing Popularity Of Lenovo In The Market
Compared to other brands, Lenovo doesn't have as many specialized repair facilities. As a result, customers experience slower response times and a delay in receiving their laptops back after repairs.
Where it matters, the company's laptops have recently experienced considerable advancements. Their graphics are better than ever, with powerful processors and graphics cards becoming the standard. By doing so, laptops' physical size has decreased, making them more portable and convenient than before. There are fewer specialized repair facilities for Lenovo than for other brands. Due to this, consumers' laptops respond more slowly and take longer to return after repairs.
Recent advances to Lenovo laptops have been notable in all the important areas. Although this is going on, computers have gotten smaller, making them more portable and convenient than ever. When it comes to innovation, experts frequently mention Lenovo as pushing the envelope. Although Lenovo laptops are made to be inexpensive, their durability is a drawback.
Repair specialists have claimed that a variety of issues have been brought on by inadequate interior designs and faulty cooling systems. For elements that don't hold up well to pressure or the typical wear and tear of regular use, many Lenovo laptops also employ plastic. Hence, any fall has the potential to cause injury.
Edited by Prakriti Arora