Stories
Ola To Invest Rs 7,614 Cr In Tamil Nadu To Produce Electric Vehicles And EV Batteries.
On Saturday, Indian electric vehicle startup Ola Electric announced plans to invest Rs 7,614 crores over the next five years to expand its Ola Future Factory in Pochampalli, Tamil Nadu's Krishnagiri district, where they will produce cells for EVs and four-wheelers and hire an additional 3,100 employees.
Ola To Invest Rs 7,614 Cr In Tamil Nadu To Produce Electric Vehicles And EV Batteries.
HIGHLIGHTS
The EV company plans to construct two facilities in Tamil Nadu: A four-wheel EV facility and an advanced cell chemistry unit.

Ola Electric will establish an EV Hub in accordance with the Agreement, which will also house vendor and supplier parks and a more extensive ancillary ecosystem for EVs.

In January 2023, the startup registered 18,220 EVs, 5% more than the 17,346 units registered in December last year.
For the next five years, Bhavish Aggarwal Ola Electric would invest just over INR 7,600 Cr to establish manufacturing facilities in Tamil Nadu for the production of electric cars (EVs), EV parts, and batteries. Under the Agreement, Ola Electric will establish an EV Hub to accommodate vendor and supplier parks and the greater ancillary ecosystem for EVs in one place.
On Saturday, Indian electric vehicle startup Ola Electric announced plans to invest Rs 7,614 crores over the next five years to expand its Ola Future Factory in Pochampalli, Tamil Nadu's Krishnagiri district, where they will produce cells for EVs and four-wheelers and hire an additional 3,100 employees.
Although Tamil Nadu has just published an exclusive policy for EVs, highlighting advanced cell production and the purpose of becoming India's EV capital, Ola's extra investment of Rs 2,400 crore in the Pochampalli facility that makes two-wheelers is a big boost for the state. According to the state government, the state's EV centre is predicted to be in the Hosur-Dharmapuri-Krishnagiri (HDK) zone.
Cell Manufacturing Facilities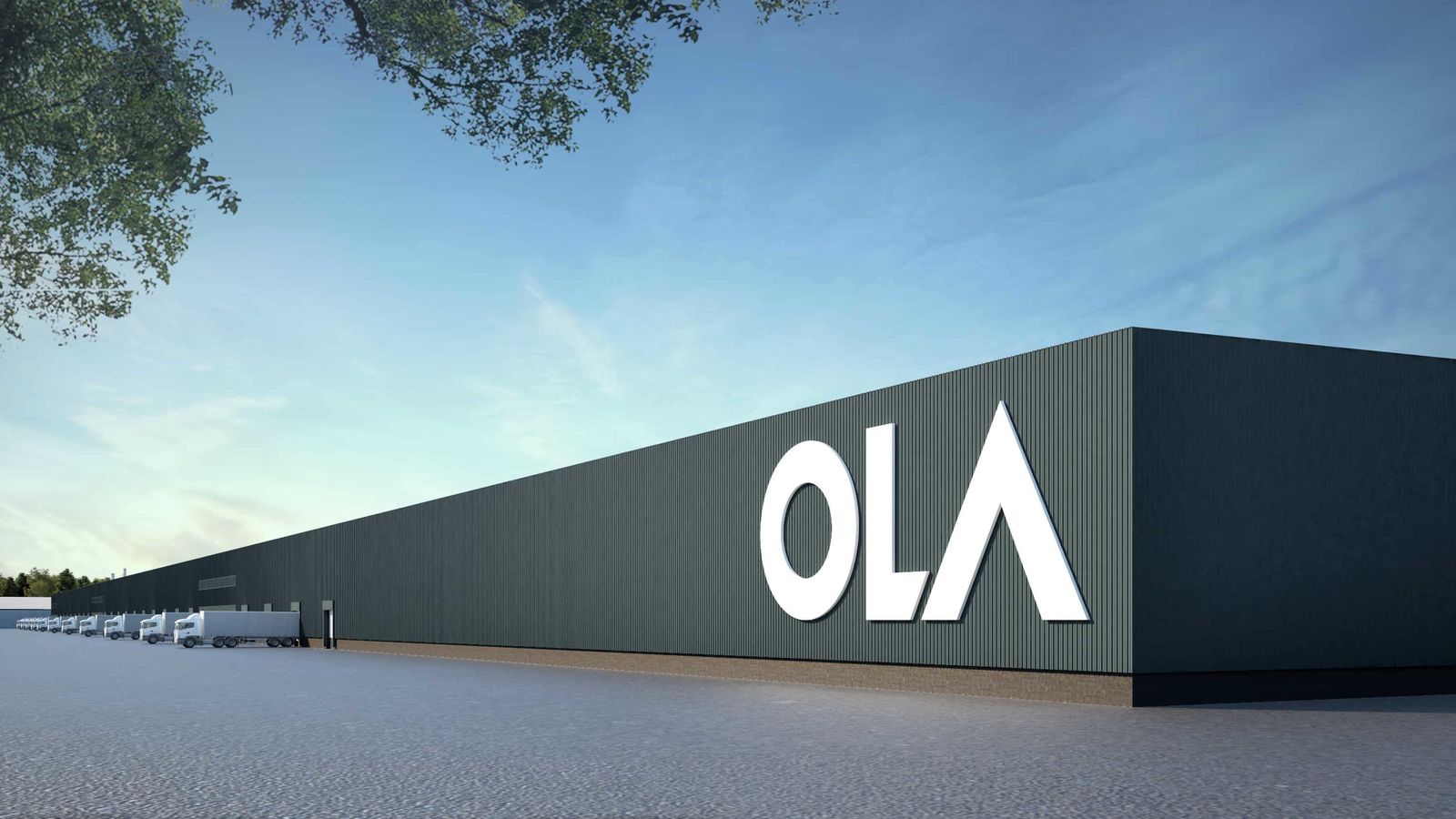 Indian EV manufacturers would spend up to Rs 5,114 crores of Rs 7,614 crores into the cell production facility to reduce their dependence on imports from countries like China. With the leftover Rs 2,500 crores, a four-wheeler manufacturing plant capable of producing 1.4 million vehicles per year might be constructed.
The Pochampalli unit of Bengaluru-based Ola Electric, which is only 120 kilometres from Bengaluru, may see an investment of somewhere between Rs 6,000 crore and Rs 10,000 crore, according to DH's report dated January 6. The article noted that a significant share of the investment would go towards the production of cells.
On Saturday at the Secretariat, a Memorandum of Understanding (MoU) was formed between the Tamil Nadu government and Ola Electric Mobility Private Limited. At the signing were Chief Minister M K Stalin and Bhavish Aggarwal, CEO of Ola Electric.
"In Tamil Nadu, Ola plans to construct the largest EV hub in the world with interconnected 2W, vehicle, and Giga facilities for lithium cells. With Tamil Nadu, I negotiated an Agreement today. Owing to Hon. CM @mkstalin, the TN government has been kind and cooperative. Accelerating India's transition to entirely electric vehicles, "Posted Aggarwal on Twitter.
Ola Electric Technologies Pvt Ltd (OET) will invest Rs 2,500 crores to set up the automobile plant. At the same time, Ola Cell Technologies Pvt Ltd (OCT) plans to install a 20 GWH capacity Giga factory inside the Pochampalli complex. 3,111 people will gain employment as a result of the combined investments.
Ola was granted permission to construct EV cells and given a 20 GWh capacity under the production-linked incentive (PLI) strategy for creating cutting-edge cells in 2022. Lithium-ion batteries, required for electric two-wheelers, are predicted to become more cost-effective due to mass production, bringing their price down to a point where people of all income levels can buy them.
"TN is the capital of EV."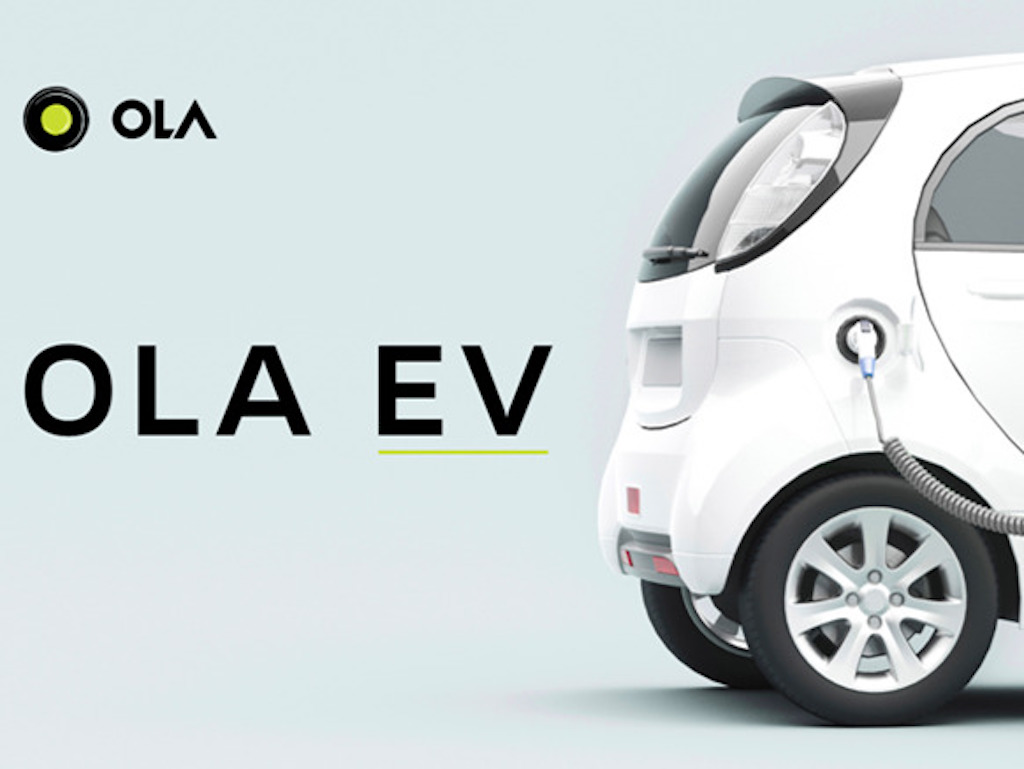 "Considering that Tamil Nadu is known as India's automobile capital, it only makes sense that we would work to become the country's EV capital." Our analysis shows that the state is moving in the correct direction "DH, according to V Vishnu, MD&CEO of Guidance Tamil Nadu. "With a vast investment of Rs 7,614 crore, Ola Electric has quickly become one of the most recognised brands in the burgeoning EV market.
Vishnu asserted that the government's projection of the Hosur-Krishnagiri-Dharmapuri (HDK) region as an EV hub and Ola's development ambitions are both components of the strategy to relieve the congestion in Chennai by moving all types of industries to other parts of Tamil Nadu.
"Ola will invest the sum over five years. The government is dedicated to helping the EV sector establish its businesses in Tamil Nadu. Vishnu continued, "We want HDK to serve as the focal point for OEMs, components, and those responsible for installing charging infrastructure.
A government source claims that Ola Electric will receive additional property near its Pochampalli factory for its expansion ambitions. The company's suppliers will also extend offices close to the factory, fostering an atmosphere for new businesses.
Ola's ambitious venture has received support from the Tamil Nadu government, which has granted various incentives and benefits to the company to facilitate its entry into the state. The state government has provided a 50% discount on land cost and other subsidies and benefits like exemption from stamp duty and electricity tax. Such incentives will make it easier for Ola to establish its manufacturing unit and accelerate its growth in the electric vehicle industry.
The Exclusive EV Policy
Days after the Tamil Nadu government unveiled its EV strategy, which aimed to attract investments worth Rs 50,000 crore in the sector and generate 1.5 lakh employment over five years, Ola Electric announced a new investment.
The Tamil Nadu Electric Vehicles Policy 2023, the second in a series of four, focuses on measures for supply and demand, critical infrastructure for charging EVs and creating an EV ecosystem. Providing a specific capital subsidy of 20% of investment in qualified fixed assets for new and expansion projects in advanced chemistry cell (ACC) manufacture also places much focus on the component side, particularly cell manufacturing.
"Our first policy, published in 2019, was intended to encourage an early upstart in the industry. We received a lot of investments in electric two and 3-wheelers, as was to be expected. S Krishnan, Additional Chief Secretary (Industry), had told DH on February 14 that the policy was "a maturation to the next stage and attempts to harness the advantage that the state possesses by focusing on greater incentives for cell manufacture."
This investment is part of Ola's broader strategy to promote sustainable mobility solutions and reduce carbon emissions. In addition to manufacturing EVs and EV batteries, the company runs an EV fleet and delivers EV charging solutions in India.
Presence of Ola and the EV sector in Tamil Nadu
According to government data, Tamil Nadu is home to battery manufacturers, including BYD, Grinntech, Lucas-TVS, Li Energy, and EV companies, accounting for approximately 34% of all planned investments in the EV sector. The government is confident that the new policy will persuade more EV industry firms to discover their operations in Tamil Nadu.
The facility billed as the largest scooter manufacturer in the world employing women has already received an investment of Rs 2,400 crore from Ola. Currently, the facility delivers Ola's electric two-wheelers, whose sales have increased recently, particularly in December. The business is also considering establishing a four-wheeler manufacturing facility on the same property.
In addition to Ola, Ather and TVS Motor Corporation also deliver electric two-wheelers at their facilities in and around Hosur. Simple Energy is constructing a sizable facility with a testing track in the Dharmapuri district. At the same time, Sri Varu Motors and another startup, Bharat Alt-Fuel (BAF), have committed to investing Rs 250 crore in the region. Ampere has previously invested 700 million rupees in its Ranipet, Tamil Nadu, manufacturing facility.
The Future of Electric Vehicles in India
Ola's foray into the electric vehicle industry comes at a time when the demand for environmentally-friendly vehicles is on the rise. With rising fuel prices and increasing awareness about the impact of vehicular pollution on the environment, electric cars have become a viable alternative to traditional petrol and diesel-powered vehicles. Ola's move is expected to contribute to the growth of the electric vehicle market in India and create multiple employment opportunities for the people of Tamil Nadu.
Ola's move towards electric vehicle manufacturing is undoubtedly a significant development in the Indian automobile industry. With its extensive investment and the government's support, the company is poised to become a significant player in the industry and help accelerate the growth of the electric vehicle market in India. The move will not only be a boon for the environment but also contribute to the economic development of the state and the country as a whole.
Edited by Prakriti Arora