Trends
List Of Most Searched Celebs On Google 2022 Revealed, Amber On Top
The most searched celeb on Google is Amber Heard in 2022. The results are published by CelebTattler, which tracked around 150 celebrities from Google search trends in 2022. Tech billionaire and new head of Twitter, Elon Musk, ranked seventh on the list of the most searched celebrities on Google in 2022. Throughout the year, he has been scrutinized a lot for the Twitter saga.
Amber's main ex-husband Johnny Depp took second place after Amber head on the list of Google's most searched celebrities. The former couple hit the headlines of google after the Pirates of the Caribbean actor sued his Aquaman actress, who described herself as a victim of domestic violence in the past.
Next Most Searched Celebrities On Google 
The late British monarch, who died last month, received 4.3 million searches on google. She took third place in the list of most searched celebrities on google. Tom Brady earned the fourth spot after being searched by 4.06 million searches on google. Kim Kardashian and Pete Davidson took fifth and sixth place.
Tech billionaire and new Twitter boss Elon Musk, who has remained in interviews for the Twitter saga throughout the year, earned the seventh spot. It has been searched over 3.19 million times on Google. Amber ranks first with an average of 5.6 million searches each month on google in the US. Depp is in second place with 5.5 million searches per month on google. The couple grabbed the headlines for almost two months due to their highly publicized defamation case.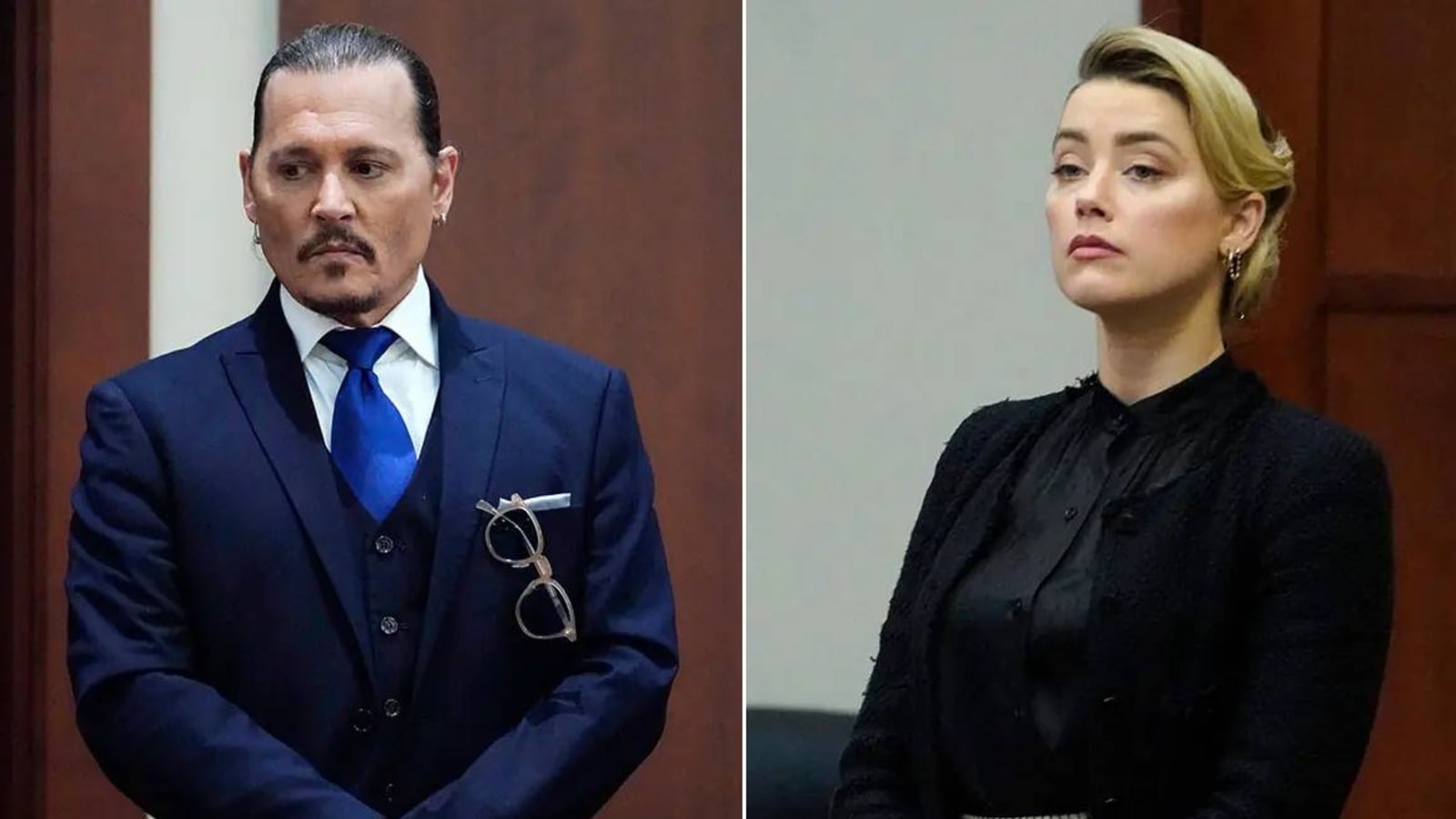 After a month-long trial, a seven-judge jury in Fairfax County sided with Johnny in the $50 million defamation case, agreeing that Amber and her Washington Post had defamed not only Depp's image but his career as well.
Queen Elizabeth II, who died aged 96, was the longest-reigning woman in history and a role model for many female leaders. Her work and approach to the role have already influenced many women in politics and some of them have shared how she has inspired their work over the years. The Queen's commitment and dedication to her work paved the way for other women to devote themselves fully to their careers. The Queen swore in 15 British Prime Ministers, three of whom were women, including Liz Truss just days before the Queen died.
A month later, football fans accepted that the seven-time Super Bowl champion would not play this season. However, Brady had a change of heart and announced his retirement just 40 days later, saying he had some unfinished business on the field. He's back in the spotlight, with analysts predicting his eighth Super Bowl win. Amidst all this, tensions between Tom Brady and his wife Gisele Bündchen have been growing. The couple became the talk of the town as they had been married for 13 years.
The couple officially filed for divorce on Friday, October 28, 2022. The 12-time Pro Bowler was voted MVP three times and Offensive Player of the Year three times. In 2020, he signed with the Tampa Bay Buccaneers and won a Super Bowl in his first season. Brady had one of his best seasons last season, throwing for 5,316 yards and 43 touchdowns. It wouldn't be amiss to consider Brady one of the most searched celebrities on Google this year. According to Celeb Tattler, they tracked around 150 celebrities from Google search trends in 2022 and published the list of the most searched celebrities on Google in 2022.
The reality TV star became a social media darling after her debut appearance on the popular TV show 'Saturday Night Live. Netizens praised the 40-year-old after she poked fun at her family, her estranged husband, and the popular reality show 'Keeping Up With The Kardashians'. Kardashian also managed to appear in a star-studded sketch that had special cameos from the likes of John Cena, Chace Crawford, and Chris Rock, among others.
From jokes about her stardom to her estranged husband Kanye West and the entire Kardashian family, here are five of the best moments from Kardashian's debut performance. During the skit titled "The People's Kourt," Kim not only did a great impression of her sister Kourtney Kardashian but also managed to poke fun at her PDA-filled romance with Blink 182 drummer Travis Barker. In the act, Kim as Kourtney was seen packing on the PDA with Mikey Day, who was impersonating Travis Barker. The act also featured Pete Davidson and Chloe Fineman as Kourtney and Travis' friends Machine Gun Kelly and Megan Fox. 
Davidson rose to mainstream popularity during his tenure on Saturday Night Live (SNL), where he has been a cast member since 2014. Recently, he has been cast in an increasing number of Hollywood films, including a Judd Apatow film loosely based on Davidson's own life called "The King Staten Island." The relationships have given rise to a wide range of polarizing discourses. Many young women swoon over the goofy, self-deprecating 28-year-old comedian, but others struggle to understand his appeal.
The conversation about him grew exponentially in 2018 during his brief engagement to Ariana Grande. He recently reached another peak as his romance with Kim Kardashian seems to be heating up during her divorce from Kanye West. Despite Davidson's openness about his mental health issues, he manages to appear confident without being arrogant or pretending to be perfect. Davidson and many other contemporary male celebrities represent these values. Timothee Chalamet, Harry Styles, Frank Ocean, Tom Holland, and Shawn Mendes have all rejected conventional values ​​in their way, and people have noticed.
While rejecting conventional expectations, these men are still palatable and marketable to the general public. They reject the norm without being too fringe. Davidson comes across as much friendlier and humbler in comparison. He doesn't claim to be the whole package, and he doesn't seem to claim to be. He is surprised by his success and often jokes that he gets fired from SNL any day for not being good enough. In his early twenties, he got hundreds of goofy tattoos because, as he says, he never imagined he would get major roles in Hollywood. And let's not forget that he is talented at what he does.
A great sense of humor is one of the drivers of attraction, and Davidson is a great comedian. He became well known for his dry, self-deprecating, and sometimes a harsh sense of humor. His comedy makes people laugh in a way that doesn't feel contrived. Davidson is a stoner dude who jokes around with his friends in a way that feels strangely intimate. Based on Davidson's public persona, he seems like the kind of guy women can be themselves around, not the kind of man you have to be for them. This could be refreshing for celebrities who have to perform all the time. 
In the social media discourse, many straight men seem to have trouble understanding why so many women see Davidson as the new archetype of their ideal man. In a patriarchal society, it has long been assumed that what most women find attractive is the traditionally male idea of a "masculine man". But women are increasingly saying that's not always what they want, and men like Davidson who get it are at the top in terms of popularity and appeal.
Elon Musk's Popularity On Google
Elon Musk is not like other tech billionaires, even though he now owns a major social media company. First, it is much richer. Second, he has a fervent, extremely online fan base—the kind usually reserved for boy bands—and that fandom has helped fuel the incredible success of his companies on Wall Street. But in the last year, as Musk has become more vocal in his support of right-wing politics, she has lost some faith in the man she once idolized.
But of late, Musk's political involvement, as well as his messy bid to acquire Twitter, which ultimately closed after months of trying to back away from it, have drawn him even more public scrutiny than usual. According to research firm Morning Consult, unfavorable impressions of Musk rose among both Democratic and Republican voters between April and June, rising 22 percentage points among Democrats and 8 percentage points among Republicans during that period.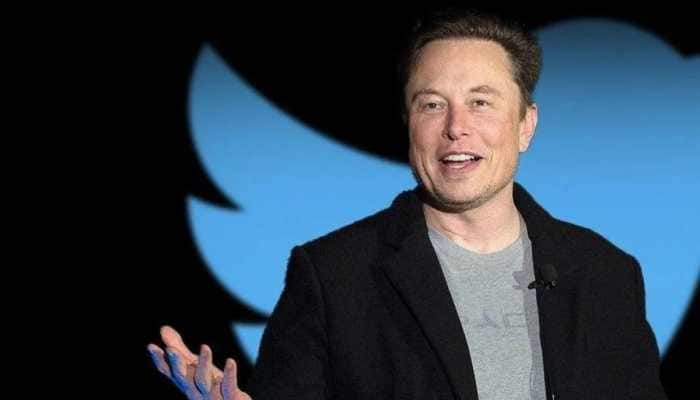 While Musk still has legions of fans — and even seems to be attracting new supporters who admire his embrace of certain conservative themes — the reasons why some of his admirers have soured on his show how Musk's popular online presence has helped him become the world's richest. man on earth became harmful to his image. This shift in opinion may seem sudden, but for many of the former fans, Recode spoke to, the journey of disappointment was years long.
They pointed to several issues, many of which have played out on Twitter — such as Musk opposing Covid-19 restrictions, allegations of racism and mistreatment of workers at Tesla and SpaceX, and the often inflammatory way Musk responds to critics to they named only a few.
It seems to some that Musk has changed from the person they once admired. For others, the shift was proof that it was a mistake to hero-worship the billionaire CEO in the first place. Image matters to all public officials, but perhaps no other billionaire has been more adept at using the Internet to shape his public image and then use it to improve the financial performance of his businesses. In some ways, the image was Musk's greatest contribution. His status as a noble iconoclast who will stop at nothing to help humanity flourish in the far future is one of the keys to the success of his business.