Trends
Innovations caused by the COVID-19 pandemic
Innovations caused by the COVID-19 pandemic
COVID-19 has affected all aspects of work and life at this point and has caused a lot of concern throughout the world. As a result of the pandemic, many sectors are affected directly or indirectly, such as airline profitability, supply chain disruptions and shortages of toilet paper and dry goods throughout many countries that have an effect on economic growth.
Consumers and businesses have already begun to show signs of a shift in their behaviour due to Covid-19. The experience of working remotely was infrequent, for example, before the Coronavirus crisis. While many organizations recommended their staff work from home full-time due to Coronavirus spread during the ongoing COVID-19 pandemic, others did not.
Covid-19 has caused some of these changes to occur in response to the crisis, which will revert to normal levels once the crisis has passed. Among these shifts will be the long-term effect of the digital disruption to shape businesses for decades to come, regardless of whether the Coronavirus is contained.
Economic recessions and pandemics in the past have altered governments, economies, and business cultures, the result of which has changed the course of history for decades to come. In Europe, the Black Death in the 1300s led to the abandonment of the feudal system and the emergence of the more modern employment arrangement. Additionally, a significant innovation drive sparked by the economic recession radically enhanced agricultural productivity.
In addition to the many changes already seen in the business and corporate worlds as a result of COVID-19, these changes will also greatly influence startups, businesses, governments, and the world at large in the future. The Coronavirus has hit every corner of the world in the last few years, forcing us all to make adjustments to our lives. Several conventional methods are being replaced by the technologies emerging after the pandemic. Here are a few innovations that may be brought about by the Coronavirus.
Digitalization of the learning process
CoVID-19 provides educational institutions with an opportunity to search for innovative solutions in a relatively short period of time. Schools and colleges have started using interactive apps to teach students as a result of the lockdown and closure. Online education has grown dramatically since the lockdown.
Students may attend lessons when it is convenient for them, and it also aids their lecturers in successfully resolving their questions and problems. Students are also creating and submitting films of physical training and sports to their professors as homework, which forces them to think in new ways.
The number of time students and instructors spend together has grown. This glacial rate of change in academic institutions throughout the world is expected to supplant outmoded lecture-based teaching methods and traditional institutional classrooms. Various unique ideas are currently being adopted all around the world. As a result, inventors have been on the lookout for new tools and technologies to employ in the classroom.
We will see learners and solution providers completely embrace the 'learning anywhere, anytime' notion of digital education in a variety of formats as 5G technology becomes more ubiquitous in nations such as China, the United States, and Japan. As a result, e-learning may become ingrained in people's everyday habits.
The use of digital administration will become commonplace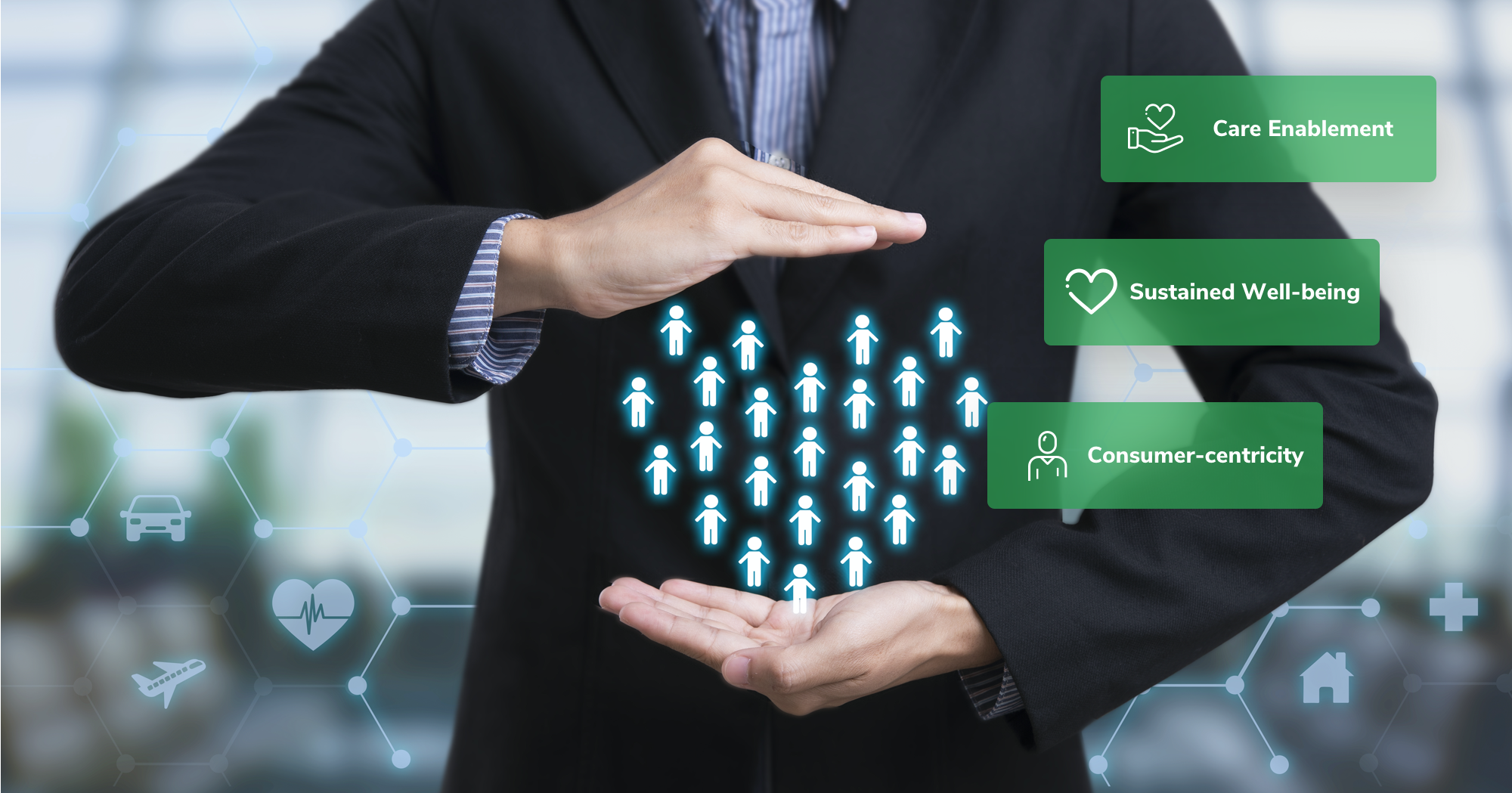 The Covid-19 outbreak has prompted government officials to move more quickly than ever before. South Korea conducted quick testing on over 200,000 persons and utilized cellphones to track infected people's movements, warning non-affected people via real-time updates. All of these initiatives, as well as biological effect transparency, might have been enhanced if the world had more intelligent cities.
Governments will shift investment in smart cities as a result of the Covid-19 experience since having them will be important in better managing a pandemic occurrence.
Many significant parties profiting from this shift in gears today include wise governments, focused firms such as Cisco, Microsoft, and Siemens, as well as digital city startups across Europe and the United States.
It is easy to assume that Covid-19 will be a driving force behind remote working and online education. This transformation will most likely have an influence on the efficiency, productivity, and mental health of workers all around the world, and organizations must plan for it.
Today, the options for employers wishing to bring a human touch to their workplace are limited — with the exception of Humu, a firm founded by ex-Google HR executive Laszlo Bock.
A few other digital firms, such as Github and Automattic, that primarily operate on a remote collaborative model, may also opt to productize their insights and skills to assist other businesses. This will open up several potentials for the development of platforms that connect individuals from remote locations and allow them to operate more efficiently remotely.
Diagnostics at Home
Though the wearables trend has grown in popularity over the last five years, primarily due to Fitbit and Apple, there are certain limitations in its functions. New features, however, are appearing as sensor technology advances. The pandemic has the ability to alter this environment permanently.
Neither the Apple Watch nor the Fitbit currently monitors body temperature. Outside of wearables, though, there will be a more significant opportunity in the in-home diagnostics sector. As a result of this, there will be a more significant trend toward virtual doctor appointments.
Virtual medical appointments, on the other hand, do not totally eliminate the necessity for in-person visits when patients need to take the regular flu test, strep test or have their vitals taken.
However, there will undoubtedly be a further study on this subject, which supplies numerous therapies solely in the home. The increased investment and emphasis on this sector will hasten advancement.
E-commerce for Groceries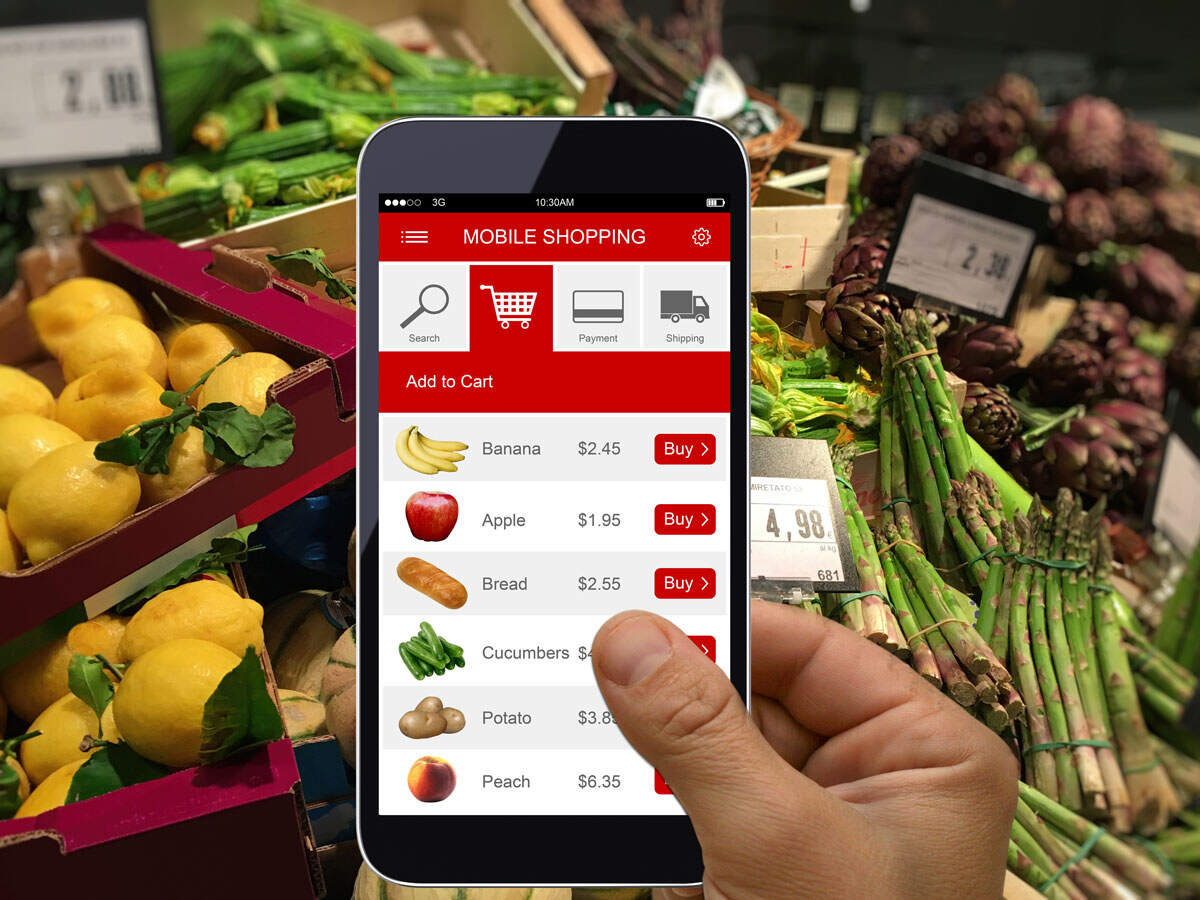 Despite the fact that there was a high demand for online shopping before the coronavirus outbreak, there was little demand for groceries e-commerce. According to statistics, just 4% of Americans shopped for food online before the crisis, but this demand is considerably lower in India. However, since the implementation of stay-in-place orders, people are changing their food shopping online.
This has resulted in a significant surge in demand for grocery stores that previously depended on e-commerce for a modest portion of their revenues. They're suddenly dealing with many times their regular volume. The consumer is discovering that purchasing online isn't as difficult as previously imagined, and retailers are learning how to properly staff and fulfil these purchases at scale.
Even when the Coronavirus has been suppressed, there will remain a demand for online food shopping as customer trust in online commerce grows. As a result, this is expected to open up the potential for companies to develop new technologies that aid in easing the grocery e-commerce experience. If the crisis lasts longer, shops will catch up to demand, the shopping experience will improve, and buying habits will change.
Conclusion
Many things have altered as a result of the Covid-19 epidemic. This epidemic forced individuals to think outside the box in order to make their lives simpler, which resulted in the discovery of several products. It has provided an opportunity for people to explore new sectors and come up with fresh ideas.