Trends
After a fresh low output estimate, India has banned wheat exports
After a fresh low output estimate, India has banned wheat exports
Indian internal government estimates put production at 95 million tonnes, down from a previous "record" harvest of 111.3 million tonnes.
The Narendra Modi administration has prohibited all wheat exports only a day after statistics revealed annual consumer price inflation touched a nearly eight-year high of 7.79 per cent in April, with retail food inflation even higher at 8.38 per cent.
With effect from May 13, all wheat exports, including high-protein durum and typical soft bread kinds, have been switched from "free" to "prohibited."
Two types of shipping will now be permitted. The first is "based on permission provided by the Government of India to other nations to address their food security requirements and at their request." The second category is exported under transitional arrangements, in which irrevocable letters of credit were provided "on or before the date of this announcement, subject to the submission of documented proof as stipulated," according to a late Friday statement from the Department of Commerce.
The export embargo comes as government procurement of wheat has dropped to a 15-year low, with just 18 million tonnes (mt) purchased so far in the current marketing season, compared to a record 43.3 mt in 2021-22.
While the wheat marketing season formally runs from April to March, the majority of government purchase at the MSP occurs between April and mid-May.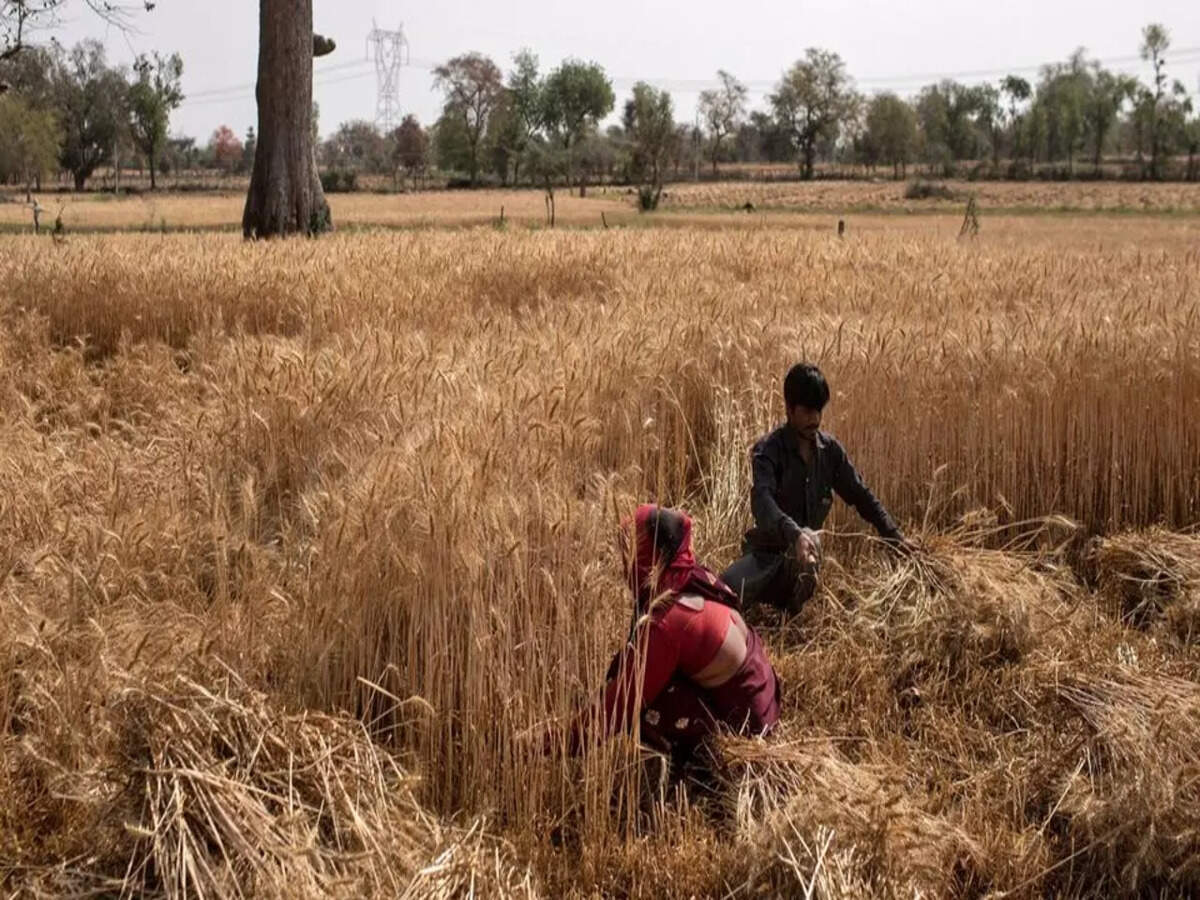 In the fiscal year that ended March 31, 2022, India's wheat exports reached an all-time high of 7 million tonnes valued at $2.05 billion. The Agriculture Ministry expected the country's wheat harvest for 2021-22 (marketed in 2022-23) to be a record 111.3 mt in mid-February. Based on this, India's wheat shipments were predicted to range between 10 and 15 million tons this fiscal. Indian farmers "have guaranteed our granaries overflow & we are ready to serve the globe," said Commerce and Industry Minister Piyush Goyal on April 15.
Surprisingly, the Department of Commerce issued a press release on Thursday about the Centre sending trade delegations to nine countries – Morocco, Tunisia, Indonesia, Philippines, Thailand, Vietnam, Turkey, Algeria, and Lebanon – "to explore possibilities of boosting wheat exports from India". The fact that the export prohibition was announced only a day later demonstrates how swiftly things have changed.
The government's initial export forecasts did not account for production losses caused by a rapid rise in temperatures beginning in mid-March, which damaged the standing wheat crop at the critical "dough" stage.
The wheat kernels accumulate carbohydrates, protein, and other dry matter during this period, with maximum temperatures ideally in the early 30°C range to allow for good grain filling and weight increase. However, temperatures of 35 degrees in mid-March and 40 degrees at the end of the month caused the grains to ripen and shrivel prematurely.
Wheat farmers gathered 15-20% less grain than last year in most regions of the nation, except for Madhya Pradesh, where the crop is ready for harvesting by mid-March. According to the Indian Express, the government's own internal revised projection of wheat output for 2021-22 is now 95 mt, the lowest since 2015-16's 92.3 mt.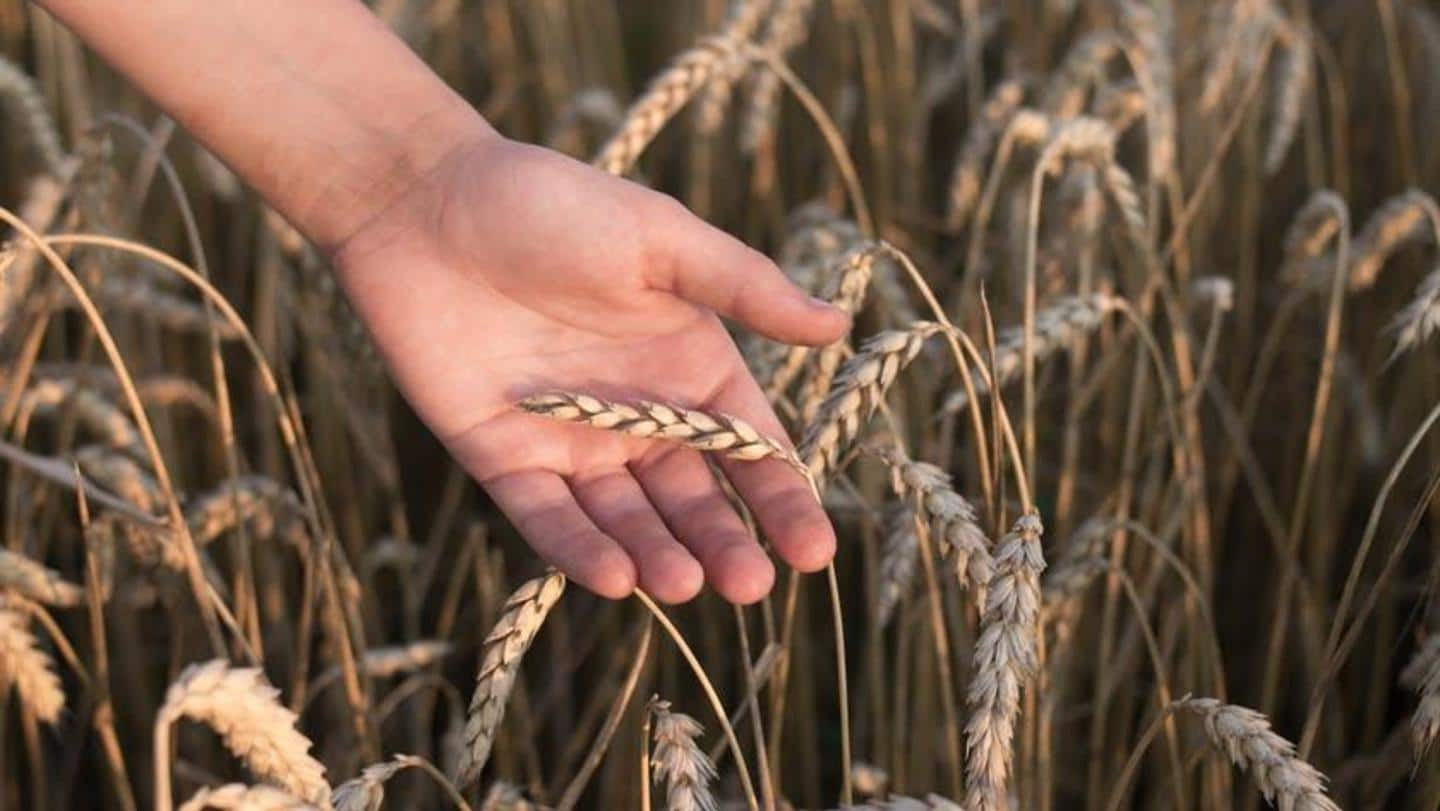 Approximately 4.5 million tonnes of exports have already been negotiated for the current fiscal year. In April, 1.5 mt was exported out of that total. It's unclear how much wheat was shipped in the previous month before the prohibition took effect, or how much would be covered under the interim provisions.
"In the name of the so-called poor customer, it's an anti-farmer action." Instead of imposing a blanket ban, the government might have gradually screened shipments if it was concerned about inflation. This may have taken the form of a minimum export price (below which exports are prohibited) or a tariff, according to Ashok Gulati, a prominent agriculture economist and commentator.
Farmers who have held back their harvest in anticipation of higher prices in the months ahead may be forced to sell to government agencies at the MSP as a result of the export prohibition. "Government procurement has decreased mostly because farmers may sell to private dealers and exporters for greater prices. What prohibited the government from paying farmers a Rs 200-250 bonus over the MSP (of Rs 2,015 per quintal) if low procurement and diminishing public inventories were a concern?
Farmers will undoubtedly send you additional wheat if you do so immediately. "The export prohibition is an implied levy on farmers," Gulati remarked. The prohibition was justified by the department of commerce, noting "a rapid surge in world wheat prices originating from a variety of circumstances, putting India's, neighbouring, and other vulnerable nations' food security at danger."
It also sought to deflect criticism over the policy shift – from claiming to be able to "feed the world" in the aftermath of the Russia-Ukraine conflict to abruptly suspending all shipments – by reiterating the government's commitment "to providing for the food security requirements of India, neighbouring and other vulnerable developing countries that are adversely affected by the sudden changes in the global market for wheat and are unable to access adequate wheat."