Trends
Medanta Hospital's Owner, Global Health Limited Now To Open Its IPO On November 3
The owner of Medanta brand, Global Health's three-day initial public offering (IPO) will open for public subscription on Thursday next week, November 3, 2022, and the issue will end on Monday, November 7, 2022. The share sale consists of shares totaling of ₹ 500 crores and an offer for sale (OFS) of up to 5.08 million shares to the shareholders and founders of the company.
The firm aims to use the funds from the proceedings to repay the loans of its subsidiary Global Health Patliputra Pvt. Ltd and Medanta Holdings Pvt. Ltd by investment.
Cardiovascular and cardiothoracic surgeon Dr. Naresh Trehan founded Medanta in 2004. Global Health Limited is a leading private provider of multi-specialty tertiary care in the Northern and Eastern regions of India.
Market Reach Of Global Health
The market of healthcare services is built up of the sales of the services and related goods that provide healthcare services to people. This industry includes facilities that provide services including medical and diagnostic laboratory services, dental services, nursing care, mental health inpatient facilities, and other healthcare services. Hospitals and ambulatory care centers provide diagnostic and therapeutic care to patients with a wide range of medical conditions.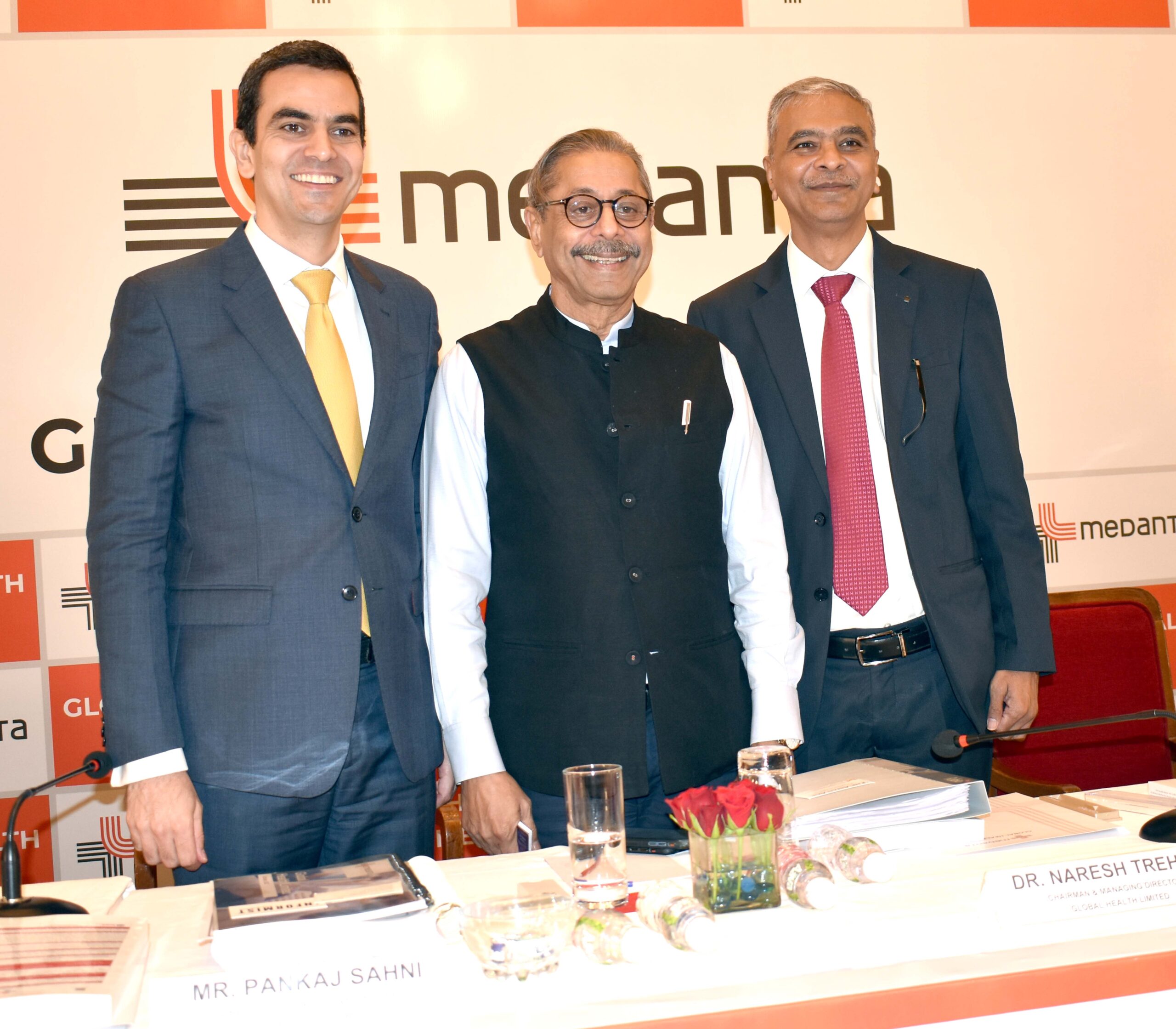 It provides healthcare services market share competitors, and detailed healthcare services market segments. This Healthcare Services Market research report provides a complete perspective of everything you need with an in-depth analysis. The global healthcare services market will grow from USD 6,872.86 billion in 2021 to USD 7,451.75 billion in 2022 at a Compound Annual Growth Rate (CAGR) of 8.4%. The war between the two countries, Ukraine and Russia led to economic sanctions against many countries, a spike in commodity prices, and supply chain disruptions, affecting many markets around the world. At a CAGR of 4.9%, the market is expected to reach USD 9,014.06 billion in the year 2026.
Quality of life and survival rates have improved and is growing significantly over the past decade. State-of-the-art diagnostic and therapeutic devices integrating physician practice patterns have improved the delivery of healthcare services. According to a report, medical advances are responsible for a 70% improvement in the survival of heart attack patients and a two-thirds reduction in the death rate for cancer patients.
Many federal and state governments offer either subsidized or free health services to their citizens. Since most governments offer quality health services free of charge or at subsidized rates, patients usually go for health services facilitated by the government, which limits the scope of private health service providers.
For example, the UK's National Health Service (NHS) offers free health services to all legal residents and visitors. Federal and state regulations are expected to be the main restraints on the healthcare market going forward. The Shared Medical Appointment (SMA) model is generally defined as multiple patients being seen as a follow-up or routine care group by a multidisciplinary medical care team. The SMA complements the traditional doctor-patient appointment. SMAs provide individual assessment and disease management for each patient while providing patient counseling in a group setting. SMAs are used to treat diabetes, asthma, ulcerative colitis, MS, cancer, HIV, menopause, insomnia, and stress.
The market services of global healthcare are segmented into –
1) By Type: Dental Services, Diagnostic and Medical Laboratory Services, Health Care, Home Substance Abuse and Mental Health Facilities, Hospitals and Ambulatory Care Centers, Physicians and Other Health Professionals, All Other Ambulatory Health Services, Ambulances
2) By end-user gender
3) By type of expenditure: Public, Private
Development In Policies Of Global Health
The global healthcare sector continues to face new challenges posed by the ongoing pandemic, which continues to dominate the attention and resources of healthcare systems. They continue to improve the human experience of their workforce and reshape what, how, and where work is done, rapidly expanding virtual health services for patients and partnering to manufacture and procure treatments, vaccines, and supplies.
They continuously address the increased importance of health care, sustainability, and environmental inequities at the same time. Backed by private equity investors such as the Temasek and Carlyle Group, Global Health runs a system of five infirmaries under the brand name Medanta in Indore, Gurugram, Lucknow, Ranchi, and Patna. The company filed a draft red herring prospectus (DRHP) with the Securities and Exchange Board of India (Sebi) in October last year.
Private investors such as Temasek Holdings through its affiliate Dunearn Investments (Mauritius) Pte Ltd and Carlyle Group through its affiliate Anant Investments hold minority stakes – 25.67% and 17% respectively – in Global Health, while Trehan has a 35% stake, co-founder Medanta Sunil Sachdeva 13.43%, RJ Corp Ltd 3.95% and Agio Image Ltd 1.97%.
After its Noida hospital becomes operational in FY2025, the company's total installed beds are expected to cross 3,500. The firm also intends to tap into medical tourism as a part of its development plans and policies. The company reported a total revenue of ₹2,206 crores and a profit of ₹196 crores in FY22.
Credit Suisse Securities (India), Kotak Mahindra Capital Company, JM Financial, and Jefferies India, are the lead managers for the IPO. The registrar of the public issue is KFin Technologies Limited. The company's shares are expected to be listed on BSE and NSE on Wednesday, November 16, 2022.