Business
Top 10 Promising & Scalable Startups In Gurgaon
Top 10 Promising & Scalable Startups In Gurgaon
Startups: Our country's technical and financial centre in Gurgaon is commonly referred to as Gurgaon. It is also known for its corporate headquarters and its nightlife. India's third-largest city for per capita income is Gurgaon.
Gurgaon also attracts many young entrepreneurs. Foreign investors find it very attractive as it has a high level of entrepreneurial culture. Gurgaon is also a great place to hire people, making it an ideal location to grow and prosper for top startups.
It will build India's largest startup hub in Gurugram due to the announcement of Haryana's chief minister Shri Manohar Lal Khattar. T-Hub in Hyderabad is expected to become operational within a few years.
Global Start-up Village will be the name of the startup hub, and roughly 2.5 acres of the land will be devoted to the hub. It has been developed with the support of both public and private partners under the Haryana Entrepreneur and Startup Policy 2017.
A fund release for the hub will also take place shortly by the Haryana government. The government plans to invest a corpus of INR 100 crore towards upcoming startups in the city.
India's biggest Startup Hub is planned for Gurugram City by the State Government of Haryana. T-Hub, another Start-up Hub, is located in Hyderabad. They will use the public-private partnership in the development of Start-up Village.
The government is in the process of purchasing 2.5 acres of land for the Global Startup Village. In addition, as part of its entrepreneurship and startup policy, Haryana is introducing a Startup Hub.
INR 1000 Crore has already been announced for a Startup Hub by Haryana's Chief Minister, Manohar Lal Khattar.
There will also be a WeWork in Gurgaon by March 2018, which has over 12,000 seats and is the largest co-working space in the world.
Gurugram, recently renamed Gurgaon, has become an important center for India's financial and technology industries.
The city has established itself as a significant startup cluster in India in recent years. Some of the country's most successful startups provide exceptional customer service while also contributing to the Indian economy. Some startups are just available in Gurgaon, while others are available both in India and overseas. Gurgaon, along with other cities, has helped India become the world's third-largest startup hotspot. Gurgaon has evolved from a major agricultural center to a startup hub. Although it would have made an excellent dairy and food processing center, its proximity to the country's capital and international airport helped it succeed.
Every employee expects stable employment, a competitive wage package, prospects for advancement, and the ability to strike a healthy balance between work and personal life. Only well-established companies have been shining examples of providing their personnel with inch-perfect provisions until recently, which has won them their steadfast commitment and persistence. These days, startups have recognized and implemented a work culture that focuses on the team's needs while also considering the company's long-term success. Startups have gone above and above by providing their employees with an agile, energetic, and competitive work environment that encourages them to reach their full potential.
The Hon'ble Haryana Government has enacted the Haryana Entrepreneur Policy 2017 about this undertaking. The open private association model and the private association model will be used for this entire project. In addition to 2.5 sections of land, this center will be a Global Start-up Village. This initiative will have a positive impact on the entire area.
The Haryana government will perform a similar discharge for the center. In addition, to support the development of new businesses in the city, the Government will contribute INR 100 crores as part of its 2017 strategy.
In this venture, future entrepreneurs and freelancers are allowed to explore this industry and take it into the future. We in Gurugram and Haryana also look forward to the success of this venture because it will increase employment options and promote the development of our entire area.
India's financial and technological hub, Gurugram, is located in Gurgaon. Even as much as it is known for its nightlife, the city is also home to many different corporate offices, including those of major conglomerates and MNCs. The presence of various brands and businesses in Gurgaon contributes to the city's high income per capita. While Gurgaon has many well-established businesses, several startups incubated in this city have been successful. As a result, many popular startups were born in Gurgaon. Let's check out some of those startups in Gurgaon.
1. Urban Company
Cleaning, repair workers, and beauticians who belong to Urban Company can be found in many Indian cities. A firm that supports thousands of service professionals manages several transactions every month. Historically, offline workers can locate additional work from the company. In addition, they earn a higher wage. However, 80% of the cost is retained by workers at Urban Company, which is a more direct arrangement.
Founded in: 2014
Founded by: Abhiraj Singh Bhal, Raghav Chandra, Varun Khaitan
Industry: Freelance platform, house services
2. Rivigo
A company called Rivigo, established in 2014, has revolutionized materials movement through automation. Logistics can become more man-controlled, instant, safe, and economical by using technologies with collaborating operations, culture, and data. The company managed to raise over $215 million in just six funding rounds. Since they serve a wide range of industries, including automotive, FMCG, and e-commerce, they have expanded the opportunities for transport vehicle drivers throughout their endeavors. Gurgaon startup companies being listed here among the top is quite motivating.
Creators – Gazal Kalra and Deepak Garg
3. MakeMyTrip
It launched its US-India travel venture in 2008. A wide range of options and quick booking were its goals. In addition to providing a wide selection of high-quality products and services, it promised 24-hour customer support and cutting-edge technology. Today, MakeMyTrip is one of the most popular travel sites in the country. It offers online trip bookings at a low price.
Founded in: 2000
Founded by: Deep Kalra
Industry: Travel & tourism

4. Silversparro
As part of its AI-powered Supervisor technology, Silversparro Technologies has released SparroSense, aimed at manufacturing and heavy industry. Clients can analyze CCTV footage with Sparrosense Video Analytics Platform. In addition, It can plug existing CCTV systems into Sparrosense Video Analytics Platform. In most cases, the videos are processed locally or in the cloud. To make sure each of the solutions impacts the business, business results are reported on a dashboard through alerts. The goal is to increase revenue directly from increased capacity utilization. Major benefits include detecting inefficiencies, raising alerts, and monitoring productivity. Across India and the United States, leading steel, metal, and auto sectors rely on the SparroSense suite.
Founders: Abhinav Kumar Gupta, Ankit Agarwal & Ravikant Bhargav
Founded: 2015
5. Axtria
Axtria builds data management and artificial intelligence applications in the health sciences industry that helps companies speed up upbringing medicines to market. In addition to its India-based employees, Axtria is a multinational corporation. Mission-critical products from Axtria benefit millions of patients. Life sciences AI company Axtria is considered unique in its field.
Bain Capital Tech Opportunities, Bain Capital's growth investing arm, led a $150 million funding round that valued Axtria Inc at close to $1 billion, a global provider of cloud software and data analytics to Life Sciences.
According to Bloomberg, Axtria confirmed the funding. Still, the $1 billion valuation was attributed to someone with knowledge of the matter who requested anonymity due to the sensitive nature of the information.
Jassi Chadha and Navi Chadha founded Axtria in 2010 to help life sciences companies bring therapies to market more quickly by using cloud-based data management and artificial intelligence software.
75% of the startup's Indian employees work there. In addition, the company has been selected three times as a Great Place to Work® in India 2018-2020 and 2020 in the USA. Among the biggest companies in the Life Sciences industry, Axtria has customers in over 75 countries.
Bloomberg quoted Axtria's chief executive Jassi Chadha saying that its latest funding is its first institutional investment. Within three to five years, Astria could be ready for public listing.
Axtria is a unique solution to a unique pain point in the life sciences sector, according to Darren Abrahamson, Managing Director at Bonin Capital. Pharma companies have found it challenging to make intelligent use of the vast amounts of data to guide their decisions. In this regard, he said, Axtria offers the tools they need.
Founded in: 2009
Founded by: Jaswinder Chadha
Industry: Life sciences, software
6. Lybrate
It allows you to consult your doctor via an application. Once you submit your contact information, an executive will contact you to arrange for your call to be directed to the physicians.
Our goal is to create an immediate, unified environment where the doctors can continue to see patients from all across the country while the patients can continue to call in. Offer instant medical advice so that they don't have to leave the office, go to the doctor, and then come back to the office.
A global pandemic like COVID-19 has put people at risk of unprecedented challenges and uncertainty. InnovatioCuris (IC) is always looking for inexpensive and quality healthcare innovations. Across most countries, telemedicine is now allowed to provide remote access to healthcare for home-staying patients without limitations or restrictions. For example, the US government allows Medicare to pay for virtual visits, while the Indian government has released guidelines allowing registered physicians to use telemedicine services. InnoHealth magazine has created a team of health transformers to mobilize and address this global health crisis by scouting and interviewing some innovative providers and startups.
On behalf of InnoHEALTH magazine, Disha Soni and Prateek Malhotra interviewed Rahul Narang, Co-founder, and CTO of Lybrate. In addition to discussing how Lybrate has taken advantage of the current crisis to offer some virtually perfect telemedicine solutions, they explored how startups have responded to such a crisis.
The co-founder and CTO of RevaMedics, Rahul Narang, shared that they observed people taking medicines just because they had been prescribed by their chemists, thus unintentionally compromising their health. Chemists were writing prescriptions without the required expertise. In Tier 1 cities, where waiting for clinics and traffic jams made it difficult to get to a doctor, people avoided going to the doctor because of their time constraints.
In Tier 2 and Tier 3 cities, the lack of quality doctors is an issue. India has a large shortage of doctors, which causes a severe shortage of doctors in the country. This is the core problem of its healthcare delivery. It was easier to find doctors, but it was more challenging to speak with them.
Therefore, with the idea of connecting patients with doctors, they came up with a platform that would improve communication between them, thus solving the real problem that plagued Indian healthcare.
Using Lybrate, they are trying to resolve the huge doctor shortage in the country and democratize health care. But, unfortunately, Healthcare in India is very slow to adopt digital technologies. 
Machine learning is the technology used to provide users with customized solutions. Since the platform's introduction in January 2015, a massive amount of data has been generated. As a result, they turned to machine learning to provide users with personalized healthcare solutions.
Machine learning is used to learn about users' interests and preferences over time to build a personalized Health Feed that includes health suggestions from doctors and free replies from doctors to issues submitted on the platform. This keeps consumers from becoming bogged down by material that isn't particularly interesting.
Furthermore, when users submit questions to the platform, they have no idea which doctor is the greatest fit for them. Machine learning helps consumers get answers from suitable doctors by interpreting their queries across more than 15 parameters. Customized solutions are critical for patient engagement in these times of information overload.
Creators – Rahul Narang and Saurabh Arora
Founded: 2013
Total Funding: $14.4M
Investors: Gokul Rajaram, Ratan Tata, Vispi Daver, Nexus Venture Partners, Tiger Global Management
7. PaperBoat
PaperBoat juice is distributed throughout the United States. Individually wrapped bottles are used. Two of PaperBoat's variants, Alphonso Aamras and Pomegranate juice, will be packaged in holographic packaging beginning in August 2019. This new package will look attractive, but it will also be easy for the consumer to hold so that they may have a more comfortable drinking experience. Narayan Murthy is an investor in the company. A top startup in Gurgaon, without a doubt.
Hector Beverages and its Paper Boat brand have become favorites among Indian consumers, catering specifically to their tastes. Paper Boat draws crowds in metro areas and Tier 2 and Tier 3 regions. It sold different Indian beverages and foods like Aam Panna, Jaljeera, chikki, and many more from 2018-to 2019, which ended in March 2019. As a result, paper Boat is India's fastest-growing consumer brand. 
Hector Beverages reported 189.56 Cr in revenue in FY19, up from 116.94 Cr in FY18, according to a news report based on Tofler data. In addition, 1.92% more losses were trimmed to INR 59.88 Cr, from INR 61.03 Cr.
Neeraj Kakkar and Niraj Biyani launched Hector Beverages in 2010 with the energy drink Tzinga. As a result, the company created fruit-based drinks with classic Indian flavors. In addition to aam Panna and jaljeera, the company also offers other flavors of traditional Indian beverages.
Sequoia Capital, Catamaran, Hillhouse, and Sophina, among others, have invested INR 300 Cr ($46.6 Mn). At the end of March 2019, Paper Boat's last funding round valued it at $130 million.
According to media reports, Hector Beverages was reportedly in talks to be acquired by Tata Group. Despite this, Kakkar denied further, stating that Paper Boat is "addicted to building a long-term, sustainable, and independent business."
Paper Boat's competitors have included companies such as ITC, Nestle, and others, but Raw Pressery is the leading new-age brand set to compete with Paper Boat. During FY18, Raw Pressery increased its business by more than 120%, raising $27.13 million. The company aimed to increase revenue by 112 percent in FY19, but its financials have yet to be released.
According to the 'Beverages: Indian Scenario' research, India's health beverage market is currently worth $300 million per year and is the fastest-growing beverage market. According to Technopak, the Indian packaged juice market is worth $200 million (INR 1,100 crore) and is expected to increase at a CAGR of 15% over the next three years.
Founders: Neeraj Kakkar, James Nutall, Suhas Misra, and Neeraj Biyani
Founded: 2013
8. Shiprocket
A company called Kartrocket originally developed multiple eCommerce products, including Craftly, a site publishing and marketing platform for small businesses. Back then, the company was called Kartrocket. Bigfoot Retail Solution Pvt. Ltd.'s Shiprocket, an automated shipping solution for customers, is India's best logistics software. Artificial intelligence (Al) for administration offers small sellers low RTO (return to origin) delivery, customer support, online shop configuration, and customer assistance.
Akshay Ghulati, Co-Founder and COO- Of strategy and Global Expansion at Shiprocket, said the company is investing about $20 million towards building 25 to 30 new warehouses in the next year to expedite delivery times.
Our fulfillment business will see $15-20 million investments over the next six to 12 months, said Horvath. "We're going to store the products closer to consumers, and we're going to cut down the time between delivery and delivery so that we can deliver in 24 to 48 hours, instead of two to three days."
Shiprocket provides:
Fulfillment solutions for sellers.

Offering a multi-carrier API that allows them to handle orders.

Print shipping labels.

Track orders from multiple carriers.
In about six to 12 months, the company will increase the number of warehouses from 13 to 30. Our technology enables companies such as SMEs, D2C retailers, and social commerce sellers to ship and fulfill orders in India. In addition, the company partners with 17 courier companies to deliver 29,000+ pin codes throughout India and the Middle East. It is available for international shipping deliveries as well.
The company's product demand has surged significantly through the pandemic, and he said that there is a fundamental shift happening in the sector. However, the limited availability of tech talent poses the biggest challenge, according to Ghulati.
As everyone is shifting online and more and more businesses are being restructured into new businesses, the tech sector in India is suffering from a severe shortage of talent. I think that's a huge challenge," he said. "The demand for talent is huge, and the resource pool is really small."
According to Ghulati, the company started with 250 employees but has grown to over 600.
By the end of March next year, we intend to hire about 1000 people. So we have nearly doubled in the last 18 months."
He said that increasing wages to retain talent is outdated and no longer relevant. There are fewer opportunities now since people can pay for something, and someone is always willing to pay more. Ghulati said that the company is about creating a work environment beyond just compensation. "We pay top dollar, but more than that, people get to build something and become part of something much bigger than just compensation," he said.
Furthermore, he stated that regulatory stability is a barrier to the industry but that the new e-commerce policy will hopefully alleviate this.
"It may create some ambiguity for e-commerce players as to what they can and cannot do," he said. "There is a great deal of uncertainty surrounding it, which prevents a lot of foreign investment in some of these industries. Getting greater clarity on what will happen with the new e-commerce policy that it will release and regulatory stability will be a big barrier that we must conquer. I believe we are well on our way to doing so."
Ghulati said the company plans to expand in Southeast Asia in around two years.
"Our entry point into the Middle East is Saudi Arabia. In the next 18 to 24 months, we aim to be serving the whole GCC region, which includes at least seven countries. So that's the initial point of emphasis. We'll begin looking at Southeast Asia as our next destination. But for the time being, the focus is on the Middle East and possibly North Africa, "he stated
Shiprocket is now the driving force behind the country's 1 lakh+ merchants, who produce a GMV of more than $1 billion on the platform each year. The company distributes packets to approximately 25 million people each year and is growing at 3X each year.
Founded in: 2012
Founded by: Saahil Goel, Vishesh Khurana
Industry: Logistics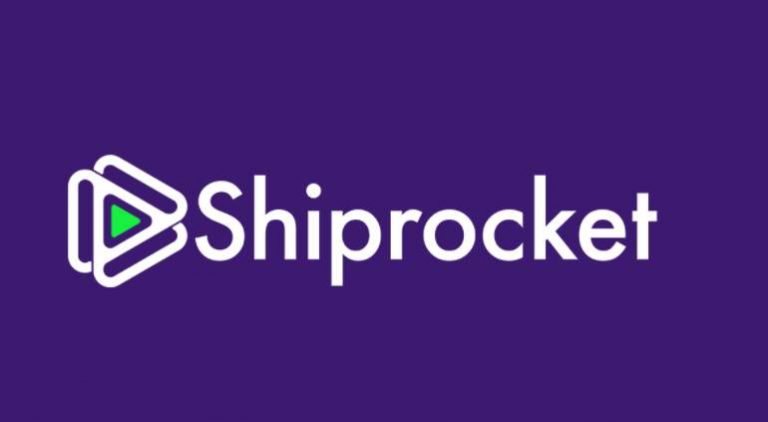 9. OnlineTyari
Creators – Udai Meena, Vipin Agarwal and Bhola Meena
Are exams on the horizon? The OnlineTyari is a web-based mobile application used on laptops and computers. It provides an end-to-end solution for exam preparation, and it's all done online. They provide authentic and up-to-date notes and study materials developed in collaboration with the top independent tutors, ideal coaching institutes, and certified and renowned authors. They have raised almost $2 million in only two rounds of fundraising.
OnlineTyari is a web and mobile app platform that provides educational content, mock examinations, and counseling to students and job seekers in India preparing for various exams. Major educational institutions, coaching schools, and individual instructors have partnered with the organization to provide quality material for various examinations such as IBPS, SSC, UPSC, GATE, and others. Their Android app is one of the most popular education categories, with over 2.5 million downloads. The company also has a Windows Phone app that has been the most popular in the Windows App Store's education category.
Most students in India believe that getting a government job is the best option. And it's been going on for a long time.
Students in tier II and III cities and rural areas choose public sector jobs because they provide a sense of security and a decent social life and increase the likelihood of finding a desirable life partner with a large dowry.
The number of people applying for positions in the railroads to understand how popular government jobs are. About 25 million people (2.5 crores) have applied for the 90,000 slots. It indicates that 277 candidates are vying for a single position. In contrast, the IIT JEE success ratio is approximately 100:1.
While this frenzy must fade to eliminate unemployment and ensure the nation's economy, it provides an opportunity for tech-oriented education enterprises to develop. The potential for businesses that assist students in preparing for government positions is enormous.
OnlineTyari is several firms that makes exam preparation and assessment simple for government job applicants. The Gurugram-based firm claims to have 8.5 million registered users and 7 million app downloads.
"Banking, SSC, Railways, and insurance aspirants are the most frequent users of our platform since they need to regularly assess and track improvement curves," explains Bhola Meena, co-founder, and CEO of OnlineTyari.
Students must identify their areas of strength and weakness to succeed in such highly competitive tests. "We merely answer the evaluation aspect and assist students in completing a comprehensive study cycle for various exams," Bhola adds.
Study plans, practice tests, and simulated mock examinations are part of the exam preparation cycle. However, its predictive ranking modules, for example, help pupils determine their chances of making the merit list.
Users' response to paid courses was gradual in the early years (2012-15) due to various variables, including poor trust, higher experience with traditional learning techniques, and a lack of online payment infrastructure.
However, beginning in early 2017, the tendency for edtech platforms has begun to shift. This can be explained by the rapid growth of paid users on Unacademy, NeoStencils, Byju's, and OnlineTyari.
Last year, it created 'TyariPlus' to provide students with year-long access to infinite content for exam preparation.
Subscribers can also get tele-counseling, a weekly performance report, and video solutions to papers, among other things.
TyariPlus subscription costs Rs 1,499 and gives you access to over 1,000 practice examinations worth Rs 5,000.
The business claims to have over 5,000 paying customers.
"Assessment submissions have increased by 5X in the last year, and we expect to reach 10,00,000 monthly assessments by March 2019," says Meena. By 2020, it hopes to have a user base of 25 million.
Every month, the company claims that over 3 million people use its platform, with 500,000 people using its materials and 640,000 people assessing their ability using OnlineTyari's test-based offers.
"Unlike other tech platforms, OnlineTyari is dedicated to 'Bharat,'" says Rajveer Meena, the company's other co-founder, and COO. The majority of OnlineTyari users come from places like Patna, Jaipur, Indore, Lucknow, and Ajmer and significant metros like Delhi and Pune.
It currently provides preparation materials in Hindi, English, and Marathi, ambitions to expand to three more languages soon.
Apart from Railway and SSC hopefuls, OnlineTyari also targets UPSC and state employment aspirants (e.g., Bihar Police, Rajasthan patwari, MP Vyapam).
10. CoHo
Founders: Uday Lakkar and Amber Sajid
Founded: 2015
CoHo is India's first "co-living" space chain. It's an acronym for "Comfortable Houses." By bringing together a group of like-minded people in one location, the company has built a thriving network of fully-furnished rental rooms with utility services, an online concierge, and, most significantly, an out-of-this-world community living experience. Furthermore, if you wish to invest in your home, CoHo will aid you in outfitting it and attracting consumers. Currently, this co-living startup operates in Delhi, Gurgaon, Noida, and Bangalore.
CoHo is a tech-enabled company that pioneered the concept of Co-Living Spaces in India, offering managed flats and villas to millennials for a stress-free living experience. In addition, it manages rental properties in India for young professionals and students (currently in Delhi NCR).
Uday Lakkar, who created CoHo on September 1, 2015, spoke with BWDisrupt. He is also the founder of another company, Zocalo.in, which started in 2014 and is a broker-free listing platform for rental platforms.
CoHo was formed out of a need, and a pain point that is so basic to India's young yet goes untreated. I recall several instances where my friend from IIMA struggled to find housing in India's largest metro city due to discrimination based on community background; another instance where I was shunned from entering so many residential societies in Gurgaon simply because I wanted to stay with my other bachelor friends from McKinsey… 
In addition, I believe that the overall quality of youth accommodations in India (for students and working people) is dismal, with inconsistent services, bad infrastructure, and little technology.
In the long stay accommodations category, there is a desperate need for a trustworthy brand that promises consistent services at low prices, and we at CoHo are pioneering this space.
CoHo offers ready-to-move-in shared lodgings with all of the amenities you need for a stress-free lifestyle, including housekeeping, WiFi, DTH Cable, repairs and maintenance, etc. Apart from that, self-help utilities such as Smart Locks, ironing facilities, fully automatic washing machines for laundry, microwave and induction oven, fridge, tea/coffee machine, and so on are available. In addition, the resident app's online concierge ensures that everyone enjoys a pleasant stay at CoHo. 
For serving its residents, CoHo's DNA is Comfort (ready-to-use luxury rooms), Convenience (professional services), and Community (social experience).
edited and proofread by nikita sharma