Trends
Meta in partnership with MeitY launches new startup accelerator to boost indigenous XR tech
Social media giant Facebook's parent company, Meta, and The Ministry of Electronics and IT's (MeitY's) Startup Hub have decided to collaborate in an agreement on Tuesday to create a startup accelerator program, with grants of up to INR 20 Lakh each for 40 startups involved in technological innovations making use of extended reality (XR) technologies. The program aims at bolstering startup growth and technological innovations in futuristic technologies, assuring that India does not fall behind the rest of the world.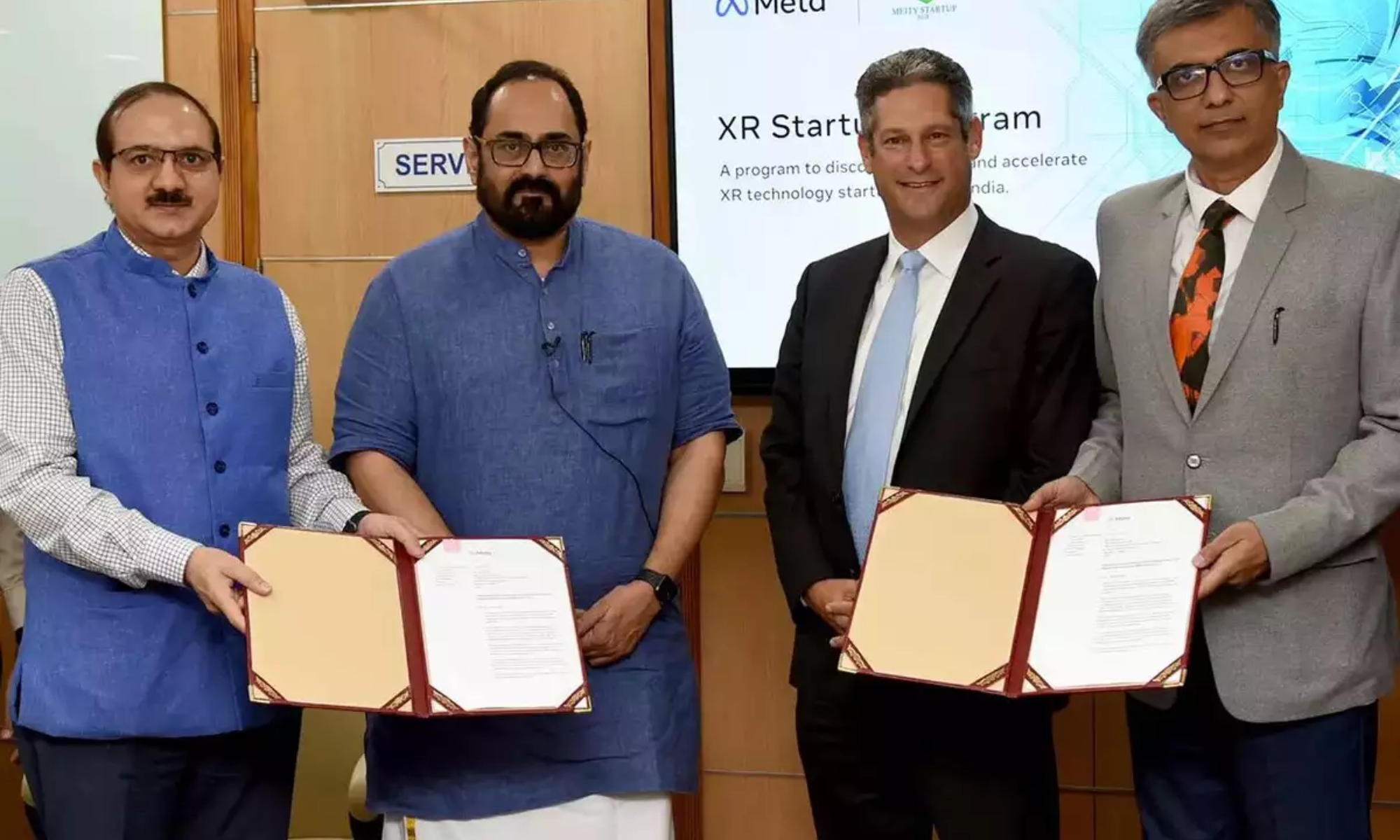 The prominence of the metaverse

With Meta making big pushes into 'the next iteration of the mobile internet, the metaverse has become increasingly prominent, and has necessitated the development of extended reality technologies, boosting an entire industry. While views on it are polarized in either direction, with some calling it the next big breakthrough, and others calling it a 'joke' or a 'marketing strategy', one of the biggest corporations in the world aggressively backing it, putting tens of thousands of the brightest minds behind it and with the resources to match, it is impossible to ignore the influence that such an early technology has already had on the world. 
As such, it is only natural that other parties want to try and gain an early foothold in this futuristic tech concept. Many governments around the world have already legislated policies supporting the entry and growth of such future technologies in their own countries, so it is only natural that the Indian government tries their hand at the same.
India is currently home to the third-biggest startup ecosystem and culture in the world. MeitY Startup Hub is an initiative launched by the Ministry of Electronics and IT, created to act as a national-level platform dedicated to boosting startup culture and creating an entrepreneurial environment in the country. It currently supports upwards of 3000 tech startups, with plans to increase that number to more than 10,000 in the coming years.
As a burgeoning economy with endless potential, where startup culture is in its early blooming stage, India has been identified as a suitable environment to nurture Meta's latest efforts, creating technological innovations to further their vision of the future internet. The sheer diversity offered by India in terms of a talent pool of creators, developers, extensive technology ecosystems and favorable government policies would enable India to be at the forefront of this field.  
The collaborative initiative would see 40 early-stage tech startups in the extended reality (XR) field receive grants of $25,000 or INR 20 Lakh each, along with assistance in research and development, and mentorship towards developing viable products and services. It will also provide assistance to these selected startups with improving and expanding their customer base, creating new relationships, building reliable supply chains and raising funds.
The joint initiative will be rolled out in four institutions, namely: IIT Delhi, Gujarat University, International Institute of Information Technology, Hyderabad, Sikkim Manipal Institute of Technology, Rangpo. Startups may apply for the program with the incubator offices of these institutions.
The collaboration also saw the launch of 'The Grand Challenge', aimed at encouraging innovation of XR technologies in education healthcare, entertainment, and other fields. Under this scheme, 80 startups will be handpicked to participate in a Bootcamp, of which 16 innovators will be shortlisted and presented with grants of INR 20 Lakhs each, along with other mentoring services to enable them to fructify Minimum Viable Products (MVP) or prototypes.
Both of these schemes are aimed at building and developing an indigenous industry for future technologies, and skilling professionals in a country with infinite human potential for these fields.
The program is supported by a $50 Million XR Programs and Research Fund, created to promote investments in global research, and technological innovation around the globe. 
edited and proofread by nikita sharma