Trends
16 Indian Unicorns paid whopping INR 1,276 crores Income Tax in 2021
What is a unicorn?
A 'Unicorn' is a commonly used term in economics to refer to a privately held startup company that has been evaluated to be worth 1 billion dollars or more. Due to the high bar it rests on, unicorns are rare to come by and hard to find.
These companies are usually at the forefront of their industries and will have a unique and innovative breakthrough products. Some popular unicorns are Tesla, SpaceX, Instacart, etc.
India is home to 107 unicorns as of 2022, with 44 startups becoming unicorns in just the last year alone. Amid harsh market conditions, funding scarcities and overall negative sentiments, the country's startup ecosystem has persisted and produced 21 unicorns this year.
However, for a startup to become a unicorn calls for an amount of funding that they cannot foot themselves. Taking advantage of government schemes and grants aimed at startup promotion and fundraising from venture capital and private equity, the Indian startup ecosystem has brought in over USD 100 billion in funding, stretching across 7,500 individual deals.
As is the nature of every success, there is always a catch. While the minting of more unicorns is a milestone for the Indian startup industry, a scarcity of profitable unicorns is raising some concerns. From 107 unicorns currently in existence, just a mere 18-20 of them turn a profit of any kind. Increased spending on marketing and expansion instead of generating revenue and research and development has been a common trend among Indian unicorns recently.
The startup ecosystem in India
It is no wonder how India's startup ecosystem grew to the third largest in the world, shy only of the US and China. With a huge and diverse talent pool in the country, it is only natural for there to be a certain percentage of aspiring entrepreneurs. These individuals branch off on their own and create a startup aimed at making their idea a reality. As a result, the rate of incorporation of startups in the country is incredibly high compared to other countries, making India the third largest startup economy in the world, competing closely with China.
Immense support and benefits offered by the government to new startups in the country, such as financial aid and tax benefits, prove to be a very hospitable condition for the growth and boom of startups and small businesses.
Below, we will take a look at the direct income tax that 16 profitable unicorns have paid to the government.
In the Fiscal Year of 2021, the government collected over INR 1,276 crores from just 16 Indian unicorns as income tax.
According to filings submitted by these startups with the Ministry of Corporate Affairs (MCA), only 16 unicorns managed to turn a profit in FY21, cumulatively earning INR 5,529.7 crores throughout the year. These companies paid INR 1,276.6 crores as income tax to the Indian government.
Zerodha, with a net profit of INR 2,729 crores and Zoho making INR 1917.7 crores in profit together, paid a whopping INR 783.2 crores in income tax.
In the third position, Dream11, with INR 327 crores in profit, the company paid INR 166 crores in income tax.
Almost as if a sign of their prowess, it is no surprise that the two most profitable startups of the year, Zerodha and Zoho accounted for over 60% of the total taxable income of INR 1,275 crores on unicorns for FY21. Stockbrokerage company Zerodha, founded by the Kamath brothers Nithin Kamath and Nikhil Kamath, was previously a 'proficorn,' a profitable startup without any external funding. Zoho is a Software as a service (SaaS) provider that specializes in digital business solutions for any scale of operation. Some of their products include CRM software, Zoho Writer, Invoicing and Mail software, etc. The company pulled a record profit of INR 1,971 crores and paid INR 427 crores in income tax for the year.
Digital entertainment startup Dream11, a wholly owned subsidiary of Sporta Technologies, posted the third highest income tax payable amongst startups, at a whopping INR 166 crores. The company posted a yearly profit of INR 328.8 crores.
BillDesk, which changed hands via a USD 4.7 billion acquisition deal by PayU, put down INR 81.2 crores on its INR 271 crores profit.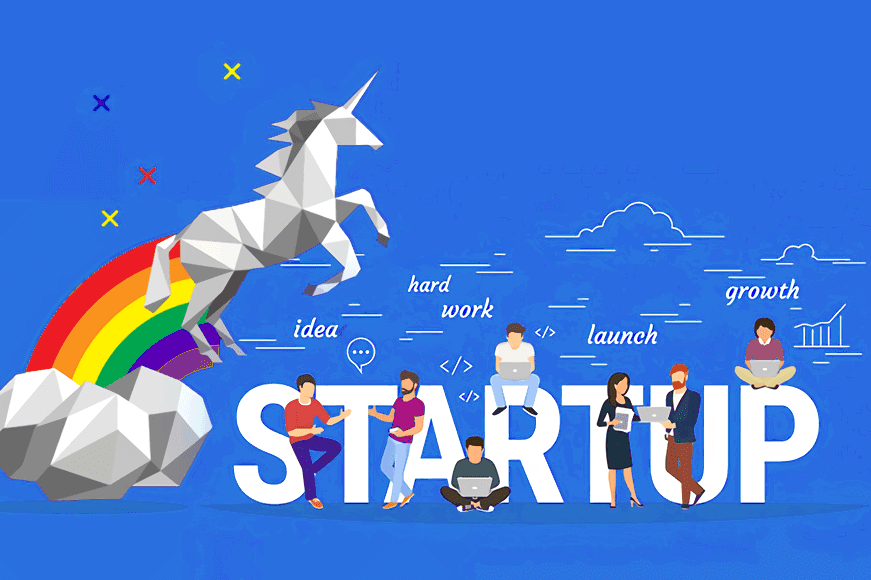 Current geopolitical tensions, along with a slowly recovering global economy in the aftermath of a pandemic and a global energy crisis, have led to a slowdown globally, making funding for startups a non-priority. This has made it much more difficult for startups to secure funding for their operations, due to which they've been cutting down on expenses, laying off employees, cutting down on marketing and increasing prices. Naturally, this has led to a plateau, and the ecosystem's growth has reduced considerably.
However, the current financial conditions have brought the focus back to profitability and revenue. In a market facing issues with banking liquidity, a revenue-focused approach to business is imperative for the recovery of lost liquidity. The change in approach will no doubt also help these companies to mature and develop more sustainable business models. More profitable startups also undoubtedly return more benefits back to the economy and the working class.
Edited by Prakriti Arora