Trends
Top 10 Best Logistics Companies in India in 2023
The logistics industry is one of a few vital lifelines to any major developing economy. No other industry can function without the logistics industry, so we can say that it is one of the few key industries that every other industry depends upon. These companies store and move products across the world and are responsible for planning, controlling, storing, and executing the movement of goods from manufacturers to consumers. These companies keep the world running by acting as a backbone, enabling trade, transport, commerce and much more.
What is Logistics?
Logistics is a process of planning and execution of bringing a product from its point of origin up till its point of consumption. It usually entails a long and complicated supply chain, along with transportation, storage, management, and more. A product must go through a lot of stages before it ends up in a consumer's hands.
Often, logistics chains are a complicated, lengthy combination of a various procurers, vendors and service providers working together to enable a manufacturer to produce their goods, and then the chain continues as the manufactured goods are stored in warehouses, packed by packaging companies, transported to fulfillment centers, and finally delivered to end users. Because of this dependance on the supply chain and its logistics, a strong logistics chain is essential for any company to produce a steady and high-quality output.
The performance of the logistics industry can therefore even act as an indicator of the economy. It is obvious that with the growth of other industries and fields in the country, logistics companies also need to scale up and mature proportionately. The growing demand for faster, more efficient and cost-effective solutions have led to intense competition and growth in this sector as well.
India's Logistics Industry
In India, the logistics industry has been seeing steady growth, and is expected to contribute to 30% of the global logistics industry revenue by 2025, as a direct result of consistent economic growth and freight traffic. In a region where eCommerce is seeing explosive growth and expansion, 3PL logistics businesses are becoming increasingly paramount. These businesses provide an alternative for developing your own infrastructure, which is simply infeasible for most companies save for a few at the top, such as Amazon or Flipkart.
The Indian logistics sector is valued at a staggering USD 150 billion, which accounts for 14.4% of the national GDP. It also provides employment for over 22 million people (as of 2016), of which 42% work in passenger roadways, 38% in surface freight, and the remaining are in passenger railways, freight forwarding, warehousing, packaging and other services. But, 99% of the 
In the rankings of the World Bank's Logistics performance in 2016, India has fared better from its previous position of 52 to 35, going up 19 places. The industry is expected to expand at a rapid rate, pushing employment from the current 22 million to upwards of 31 million by 2023. In the next two years, the market is expected to peak at USD 215 billion, going up by 43%.
Below are the most reputed and successful logistics companies in India with the most extensive networks in the country.
Container Corporation of India
Container Corporation of India Limited (CONCOR) is a publicly owned entity, under the ownership of the Indian Railways, Ministry of Railways and the Government of India. It was an effort by the Indian government to containerize cargo transport, which proved to be extremely successful in the country as Railways proved to be the most cost-effective form of cargo transport in a country of such scale.
Containers are often used by other logistics companies to ship good across the country, especially between the furthest corners of the country. Railway is the mainstay of CONCOR's logistics service, with first and last mile services as well as road-fed terminals as well. The utilization of railways for transport and rail terminals as warehouses ensures that shipping costs remain very low, while being generally faster than road transport and having a much better networked chain.
CONCOR also offers Air cargo services under the CONCOR Air subsidiary, therefore with excellent over-land connectivity as well as a well-developed air cargo fleet, the Container Corporation of India has proved to be a reliable cargo service for both domestic and international operations.
The public sector company is also the largest logistics company in India, with an annual revenue of Rs 6,956 crores
Aegis Logistics Limited
Aegis Logistic Ltd. Is a logistics company established in 1956, headquartered in Mumbai, Maharashtra. They specialize in logistics and supply chain management services, especially for the oil, chemical and gas industries. Aegis has a very extensive history of exemplary and professional service with specialized equipment and is well known for their excellent track record.
Being mainly involved in the transportation of fuels and chemicals, Aegis has a large portfolio of purpose-built facilities and trained skilled staff, and they provide their customers with services such as product sourcing, storage and port operations, arranging road and pipeline movement, shipping, and integrated supply chain management.
They own and operate their own network of tank storage fields and is one of the largest and leading providers of liquid and gas logistics in the country. These terminals are located in a number of geographically important cities, namely Kandla, Pipavav, Mumbai, Mangalore, Kochi, and Haldia.
They are also rank among the biggest logistics companies in India, raking in an annual revenue of Rs 6,846 crores.
Blue Dart Logistics Services
Blue Dart and Blue Dart Express are subsidiaries of Blue Dart Logistics Services, which is an Indian logistics company based off Mumbai, Maharashtra providing door-to-door delivery, warehousing, and courier services. They provide both commercial and consumer services, and has a subsidiary cargo airline as well, offering international shipping and cargo services in South Asia. The company is the Indian extension of the world-renowned courier service DHL and is one of the most popular options used widely by consumers and businesses alike. The company has created over Rs 4,400 crores in revenue and lies among the major players in the industry.
They have an impressive and well-built network in the country, servicing over 36,000 pin codes and over 225 countries globally. Their integration with the DHL network guarantees that their international services are a step above the others and will always be delivered on-time. They offer a variety of options in terms of payment and delivery.
A highly modernized and digital system all built on the latest cutting-edge technologies with step-by-step tracking used for faster and more efficient service allows Blue Dart to be at the forefront of the industry, offering unmatched service in terms of ease of deployment and usage.
Numerous awards and recognitions further cement Blue Dart's market leadership and expertise, including recognition as a Superbrand, "India's Best Companies to Work For," AON Hewitt's "Top 25 Best Employers in India 2016," and even finding a spot on the Fortune 500's India's Largest Corporations and Forbes India's Super 50 Companies.
Delhivery Ecommerce Logistics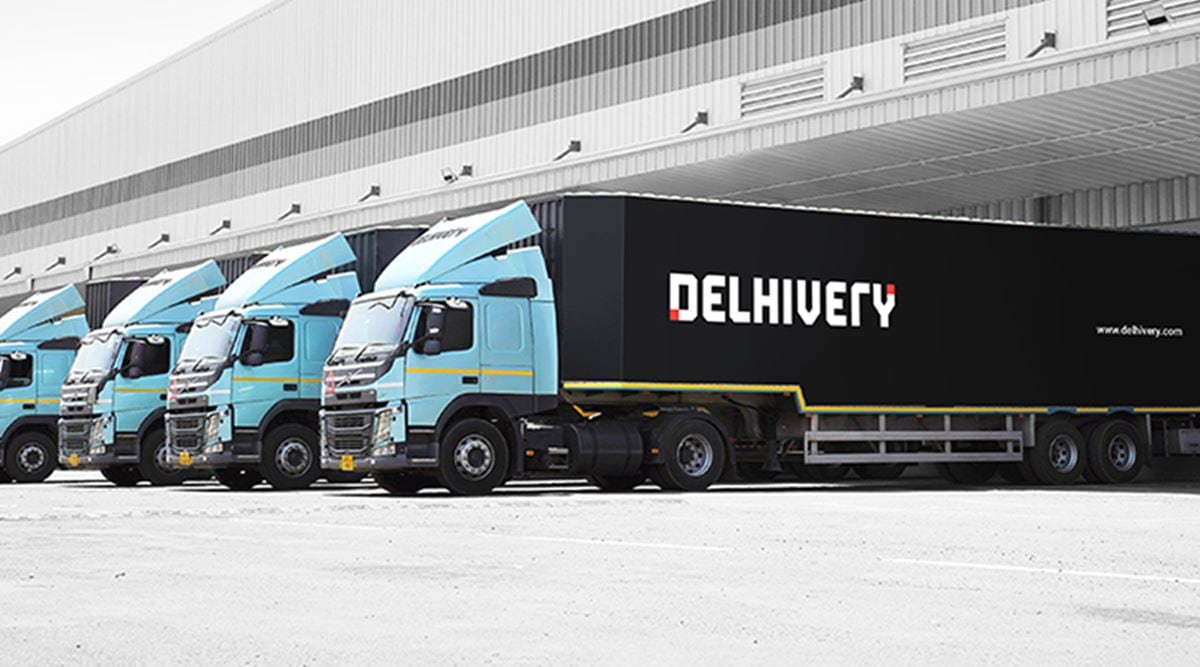 Delhivery is an Indian logistics company based in Gurgaon and founded in 2011. Even though it is a relatively new player to the field, it has quickly picked up a reputation for being affordable and offering speedy service, rivalling players who have been in the industry for decades.
The company provides door-to-door parcel delivery, cross-country freight, cargo and even international freight services at very affordable rates. They service over 18,000 pin codes in the country and offer same-day and next-day delivery in select regions. They also offer warehousing and delivery of heavy and fragile goods and machinery.
Delhivery has also partnered with American multinational conglomerate FedEx to strengthen their international operations and allow easy and quick shipping to global destinations.
Allcargo Logistics Limited
Allcargo Logistics Ltd. is one of the largest logistics companies in India, established in 1993 and operating out of Mumbai, Maharashtra. Allcargo is a wholly owned subsidiary of the international Avvashya Group and operates under its umbrella. It is a major player in the market and operates its fleet in a variety of modalities, handling up to container shipping and charter services.
The company offers a multitude of options for bulk amounts of goods, ranging from less than container loads, non-vessel operating common carrier, whole container loads, and also offers third party logistics including container depots, ship ownership and storage, and chartering services throughout the country.
With more than 300 offices in over 180 countries, the company has a wide-reaching network and offers services between most major destinations in the world. Being one of India's largest publicly traded logistics companies, Allcargo Logistics has a present revenue of Rs 6,895 crores.
DTDC Logistics Company
DTDC Logistics is one of the biggest logistics company in India, with an extremely large network of delivery destinations. They service more than 18,000 pin codes in the country and are one of the leaders in the space with the largest courier fleet. Founded in 1990  and headquartered in Bangalore, DTDC has deep roots in the industry and has grown with the country.
They provide end-to-end solutions and are very widely used by other businesses in the country. They are the first logistics company to use the franchisee model, which has allowed them to have a very large number of fulfillment centers and delivery stations in every corner of the country, urban or remote.
The company offers door-to-door delivery services in the consumer space as well as in the commercial space along with warehouse facilities. 75% of their customer base consists of eCommerce partners. DTDC handles 12 million shipments on a daily basis.
Mahindra Logistics Limited
One of the biggest and most renowned names in the industry, Mahindra Logistics Ltd. was founded in the year 2000 and is headquartered in Mumbai, Maharashtra. The company is a wholly owned subsidiary of Indian conglomerate group Mahindra & Mahindra and was listed on the public markets first in 2007. Initially created as expanding infrastructure for Mahindra's own supply chain needs, the company now offers both internal and external solutions as a third-party provider.
They are one of the leading third-party logistics providers and specialize in supply chain management, among other services like warehousing and freight forwarding. With a very diverse portfolio, and a reputation to back it, Mahindra Logistics has gained a reputation as one of the most reliable and well networked parties in this field.
They mostly service corporate customers, currently fielding over 350 across various industries like automobile, consumer goods, engineering and eCommerce businesses. The company initiated a joint venture, '2X2 Logistics' with automobile transportation company IVC Logistics Limited, catering exclusively towards the storage and shipping of finished automobiles.
One of the modals of the company's success is its 'asset-light' business model, which sees provision of customized and technology enabled solutions across the supply chain.
Apollo LogiSolutions Limited
Apollo LogiSolutions is a wholly owned subsidiary of the renowned Apollo International Group, and was established in Gurgaon, Haryana in the year 2009. They are an integrated logistics solutions provider and provides end-to-end courier solutions through its well-established network and versatile supply chain management to both commercial and consumer partners.
They provide a variety of services, including but not limited to dry ports, freight forwarding, customs brokerage, port clearance, order processing, freight forwarding, bonded warehouses, warehousing, third-party logistics, and connectivity for the first and final miles. They also have specialized procedures, equipment and trained staff for transportation of special goods, like liquids and fuels.
An international joint venture between ALS and German logistics firm, FIEGE saw the creation of a new integrated logistics entity, Apollo Fiege in 2012, in which ALS holds a 60 per cent stake. The company was founded to improve ALS' international integration and improve its foothold in the domestic market by developing its own freight, ports, and logistics services.
This joint venture has served to strengthen India's link with its international customers, opening new routes for the Indian markets and their products to reach the furthest corners of the world.
Gati Limited
Gati began its presence in India nearly 4 decades ago, in 1989 and is one of the oldest logistics providers in the country. Gati is responsible for the introduction of 3PL services in the country, between 1996 and 2000. They are based out of Hyderabad, Telangana and has shaped the logistics scene in India as we see it today.
With more than 5000 vehicles out on the roads and 7000+ associates under the company, Gati has a massive presence in the country and offers affordable and efficient services to customers of any scale.
Gati offers its services to both commercial as well as individual customers, specializing in end-to-end solutions. Their supply chain management is of international standards, and can help any business to optimize their costs, offering well-priced warehousing, storing, and shipping services.
They offer land and air express logistics, warehousing services, supply chain management, air freight and eCommerce services across the country.
Gati Limited was acquired by Allcargo Logistics, who purchased a controlling stake of 47.3% in the company in a bid of Rs 416 crores (USD 58.4 milllion) back in Decemeber of 2019, in an effort to enter the express logistics market in the country.
Ecom Express Logistics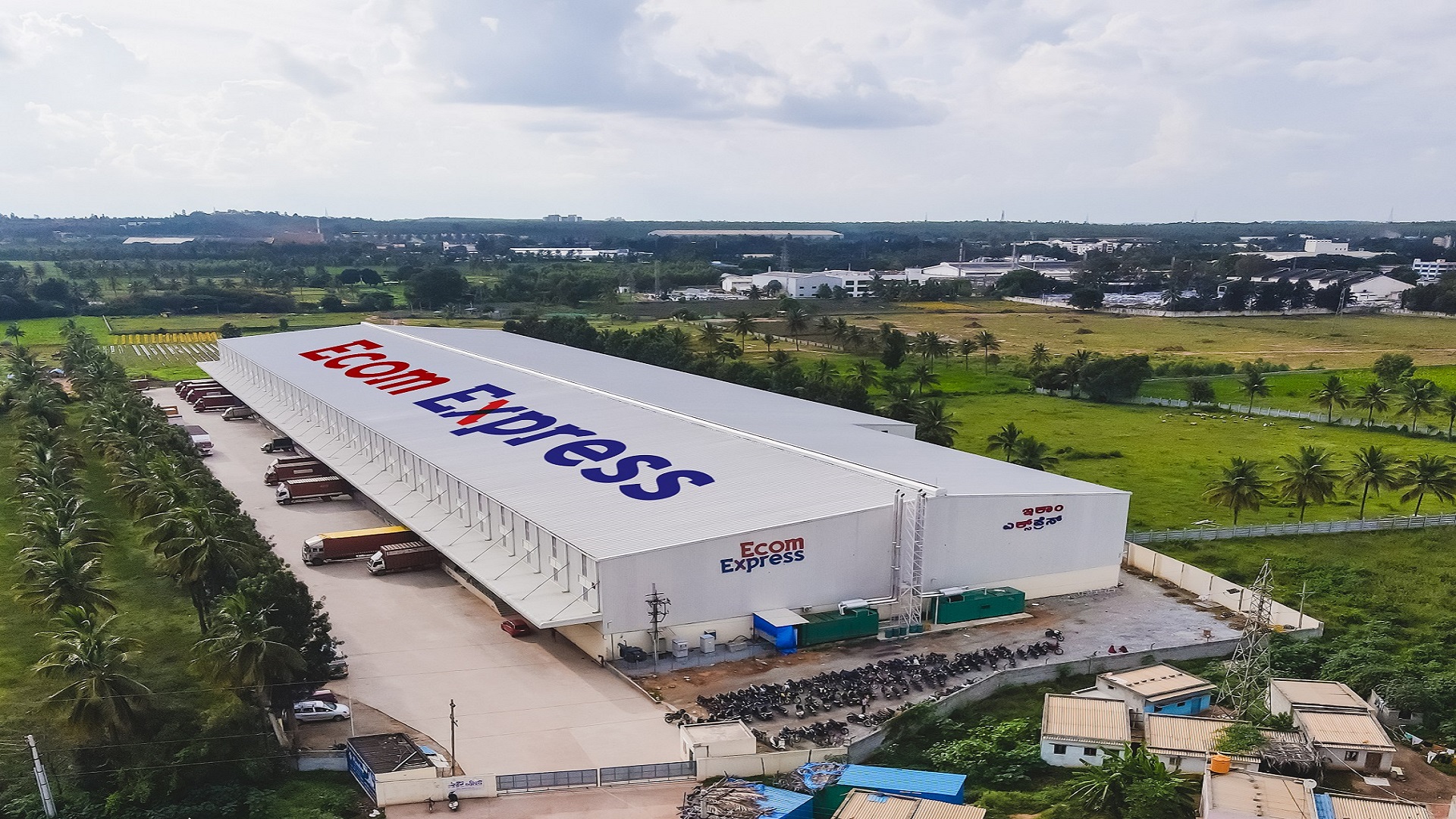 An eCommerce focused logistics service, Ecom Express is especially popular for shipping high-value goods like jewelry, electronics, etc. Ecom Express offers increased security and surveillance compared to other players in the market and has advanced tracking features on all their deliveries.
The company was incorporated in 2012 in Gurugram, Haryana. They are a leading end-to-end logistics solutions provider, and services over 27,000 pin codes in the country.
They offer express delivery, including next day deliver and are a popular option used by eCommerce platforms, small businesses, and boutiques, especially for high-value goods
The company's usage of cutting-edge technologies and a differentiated business model has helped it to find its spot in the market. They have established their presence in all 29 states of the country, servicing over 2650 towns and 27,000 pin codes across the country.
They are also the private logistics company to operate with full state coverage, which means to be able to service every house in every region of a state. Currently, they offer this service in these 25 states: Andhra Pradesh, Assam, Bihar, Chhattisgarh, Delhi, Goa, Gujarat, Haryana, Jharkhand, Karnataka, Kerala, Madhya Pradesh, Maharashtra, Odisha, Punjab, Rajasthan, Tamil Nadu, Telangana, Uttar Pradesh, and West Bengal.
Such strategies have allowed Ecom to reach an incredible delivery capacity of over 95% of the Indian population, over 1.2 billion people which is unheard of for a private company. 
Conclusion
With strong legislative support from the country's government, a market ripe with potential and a huge population with even bigger needs, the logistics industry in India has massive potential for growth and could see the stories of international MNC level corporations in the industry, of the likes of DHL and FedEx. Within the decade, the industry is expected to double in revenue, and India's connectivity with its most remote regions and the rest of the world will be at levels never seen before.