Trends
Trending
Narendra Modi's Vision 3.0 Will Be Implemented By The New President And Vice President 
Narendra Modi's Vision 3.0 Will Be Implemented By The New President And Vice President 
The nomination of Droupadi Murmu as a presidential candidate was a masterstroke on Narendra Modi's part. Still, the selection of Jagdeep Dhankar as Vice President was a googly thrown at the opposition by the Prime Minister himself. Despite 'Smart Aleck' analogies, what should be the criterion for occupants of high positions? Vice-Presidents are chief executive officers in the Rajya Sabha, but Presidents have more discretion only when they experience constitutional crises or a change in government arises. 
Any president has not promoted the 'Lakshman Rekha' in the nearly seven decades of the Republic. Occasionally, Rashtrapati Bhavan and the Prime Minister's Office have had friction. As a result, the Presidents have never initiated matters and almost always had to follow the Prime Minister. An "activist" president is virtually unthinkable due to enough safeguards in the Constitution. Popular opinion holds that choosing a president and vice president has only symbolic value.
There is some validity to the observation. So far, we have had four presidents from minorities, two from Scheduled Castes, and a woman. In contrast, the careers of all Congress-backed presidents who followed VV Giri will reveal that loyalty to the Gandhi family comes first. In 1984, after Indira Gandhi's assassination, Giani Zail Singh swore in Rajiv Gandhi as Prime Minister out of turn due to this policy. 
President Abdul Kalam was elected during the Vajpayee. Pratibha Patil took oath as the 12th President after Dr. Kalam retired, radically improving the loyalty quotient. Pranab Mukherjee's relationship with the Gandhi family after Indira Gandhi's death is a matter of speculation even though the Congressman is pure. As a result, he is not considered a top candidate for the 13th presidency. 
If there was a hung Lok Sabha in 2014, Congress wanted to be sure to have a friend President. Despite this, Pranab Mukherjee succeeded due to his support from Congress' allies like Trinamool. It was not an accident that we did not form a coalition government in 2014. A dispute between Congress and the Modi government led to Mukherjee's Bharat Ratna award resulting in their relationship. 
The names Ram Nath Kovind and M Venkaiah Naidu were somewhat surprising when announced as the first president and vice president, but they fit the traditional mould. As a result, Jagdeep Dhankhar and Droupadi Murmu's choices transcend the idea of the old template. Every time Narendra Modi runs in opposition to his peers, he thinks a step ahead of them. Personal loyalty does not take precedence over loyalty to his family since loyalty is not his primary concern. As someone with immense political capital, he isn't insecure about his position. 
Making informed decisions is easier for him since he focuses on the long-term rather than the short-term. Although Droupadi Murmu's credentials are well known, it is unnecessary to repeat them. She is not a "rubber stamp" politician, as her opponent insensitively claims, even by casually skimming her profile. She makes a thoughtful and strategic selection.
Tribal communities have long been on the fringes of society, so her elevation as the Head of State would be a considerable step toward mainstreaming and empowering them. Its membership represents nearly nine percent of the country's population, giving massive political dividends to the Bharatiya Janata Party and extending its reach across cultures and religions.
Droupadi Murmu will not only bring that value to the table but many others as well. She will set a new standard for India's image as a democracy that is inclusive as she becomes the first tribal President and a woman at that. Murmu is therefore expected to be much more visible on the international circuit than her predecessors were.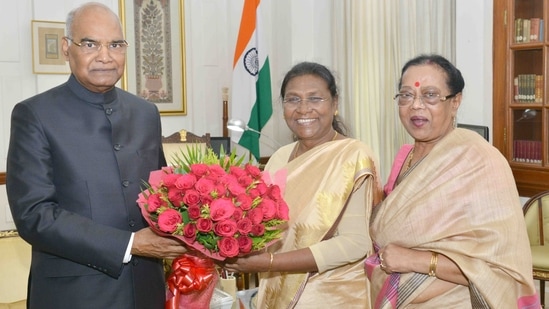 Jagdeep Dhankhar is a tactical entry, while Droupadi Murmu is a strategic one. His caste and Rajasthani origins are overstated according to retrofit theories. In the Chandrasekhar government, Dhankhar was the Minister for Parliamentary Affairs. West Bengal's Chief Minister was openly hostile to him during his tenure there but demonstrated no pushover. 
As it is likely that many essential laws will pass in the remaining two years of the Modi government's term, his Teflon-coated personality will prove vital to steering the Rajya Sabha. Also, it can be possible for the judiciary to occasionally cross paths with the executive, which Dhankhar would be well suited to handle in the Upper House as the ruling party does not possess an absolute majority.
Aversion to the status quo characterizes Narendra Modi. In addition, to continue evolving as an individual, he has also changed over time as a person. Intending to consolidate his legacy, Modi wishes to move forward. Hence, he would have certainly disrupted national politics and reinvented himself. He has already cultivated an image of a global statesman inconspicuously. During his penultimate lap as premier, he hopes to rise above routine governance and focus on India's international standing as its standing grows. 
The building blocks for that meta-transition may be being laid down by him. Due to his leadership, a talent pipeline has been developed at the Centre, both within the party and within the government. BJP's senior leadership will likely be formed in the coming state assembly elections. As part of Modi's Vision 3.0, the new President and Vice President will play an integral role.
Edited by Prakriti Arora