Trends
Tesla Sells 75% of its Bitcoin Holdings, and Elon Musk Says no Dogecoin Sold by Company.
Tesla Sells 75% of its Bitcoin Holdings, and Elon Musk Says no Dogecoin Sold by Company.
Only last year did Elon Musk and his electric vehicle manufacturer place a billion-dollar wager on Bitcoin, driving up the digital currency's price. After Musk made numerous promises, Tesla liquidated 75% of its Bitcoin holdings a year later.
The figures:
According to information disclosed in the second-quarter earnings announcement on Wednesday, July 20, 2022, Tesla sold 75% of its Bitcoin holdings.

According to one report, Tesla still holds about 10,000 bitcoins or 25% of all Bitcoin.

The business disclosed that the Bitcoin sales increased its cash by $936 million.

Tesla stated that the value of the "residual digital assets" as of now was $218 million.

Tesla made a $1.5 billion Bitcoin investment in 2021. Tesla has interests in Dogecoin, which Elon Musk frequently praises, in addition to Bitcoin.
For what reason did Tesla sell its Bitcoin holdings?
Elon Musk stated on a conference call on Wednesday that he sold a significant portion of his Bitcoin holdings because he was unsure of when the Covid shutdowns in China would end and that it was crucial for him to maximize his cash position.
According to reports, Tesla sold its Bitcoin assets to prevent a cash flow deficit. When a company spends more than it brings in in a specific time frame, negative cash flow results.
There are a lot of inquiries about Musk on Tesla's most recent action.
People are curious about how the sale would impact the cryptocurrency market as a whole;

What the transaction reveals about the state of Tesla's operations;

Elon Musk's unfulfilled promises and

If Tesla was forced to sell its stock at a loss.
Has it hurt the cryptocurrency market?
According to the cryptocurrency news blog CoinTelegraph, experts were unconcerned. Most analysts and investors agree that Tesla's choice was not motivated by Bitcoin but rather by commercial considerations to be made.
Despite the current unfavourable trend in the bitcoin market, several people claimed that Tesla's statement had just a minor impact. They added that Bitcoin's price had increased over the past 24 hours following the news's release. Some even argued that since Tesla had already closed the deal, the announcement had no impact on the market.
Tesla, did you sell your stock at a loss?
Although most of this is conjecture, internet users have attempted to use math to determine if Tesla suffered a loss or not.
How does it reach a profit?
Others, who are less upbeat, claim that Tesla lost at least 8–10% of its value.
What about the state of Tesla's business? Elon Musk and Tesla appear to be having a difficult financial time.
For now, in the Twitter deal, Elon Musk himself traded billions of dollars worth of business shares. He is currently involved in litigation. Because of a "very awful feeling" about the economy, Elon Musk also announced massive layoffs, and it now appears that the company's autopilot team has been impacted. Additionally, earlier this month, Tesla lost its AI head.
On the plus side, it appears that Tesla's partnership with Uber and Hertz to hire EVs for drivers is successful.
What are Elon Musk's assurances? Elon Musk's pledges on Twitter are among the items that have not held up well over the past year.
Salt, salt, salt: This year, both the general public and Elon Musk's supporters have learned a lot. One rule is that you should never believe Elon Musk when he says something, not even his promises, which have the power to impact markets. Perhaps the statement should also be treated with a tonne of salt in light of Elon Musk's recent statement that the Tesla Bitcoin sell-off shouldn't be interpreted as a stance on cryptocurrencies but rather as a business decision.
Tesla began taking Tesla said that it spent $936 million (£782 million) from its Bitcoin purchases on conventional money.
Elon Musk, the CEO of Tesla, has been one of the most well-known proponents of cryptocurrencies, and his comments on social media frequently spark significant trading activity.
Tesla's $1.5 billion investment in Bitcoin, which was made public in February 2021, increased interest in the currency. The famously unstable cryptocurrency's price surged to almost $70,000 in November of last year before plummeting.
Nowadays, the price of one Bitcoin is less than $25,000.
Tesla deliveries are at a record high despite difficulties; Tesla profits surge as buyers pay more

Once-joking money Dogecoin
Tesla this year ceased taking Bitcoin as payment for its vehicles, citing worries about how energy-intensive Bitcoin mining will affect the environment. On social media at the moment, Mr. Musk said that the business would not be abandoning its Bitcoin holdings.
Another failed promise from Musk
Elon Musk explained Tesla's view on Bitcoin on Twitter last year.
Tesla won't be offering any Bitcoin for sale. That conveys a strong message.
However, statements made by the wealthiest person in the world should be taken with a shovel of salt rather than simply a pinch.
We now know that Tesla sold the majority of its Bitcoin a year after that Tweet.
Perhaps a pattern is emerging here?
Mr. Musk's claims don't always materialize, whether he's touting driverless technology or purchasing social media firms. His business career does not currently appear to have been harmed by this. But this serves as another warning that his words, which have the power to affect markets, are not infallible.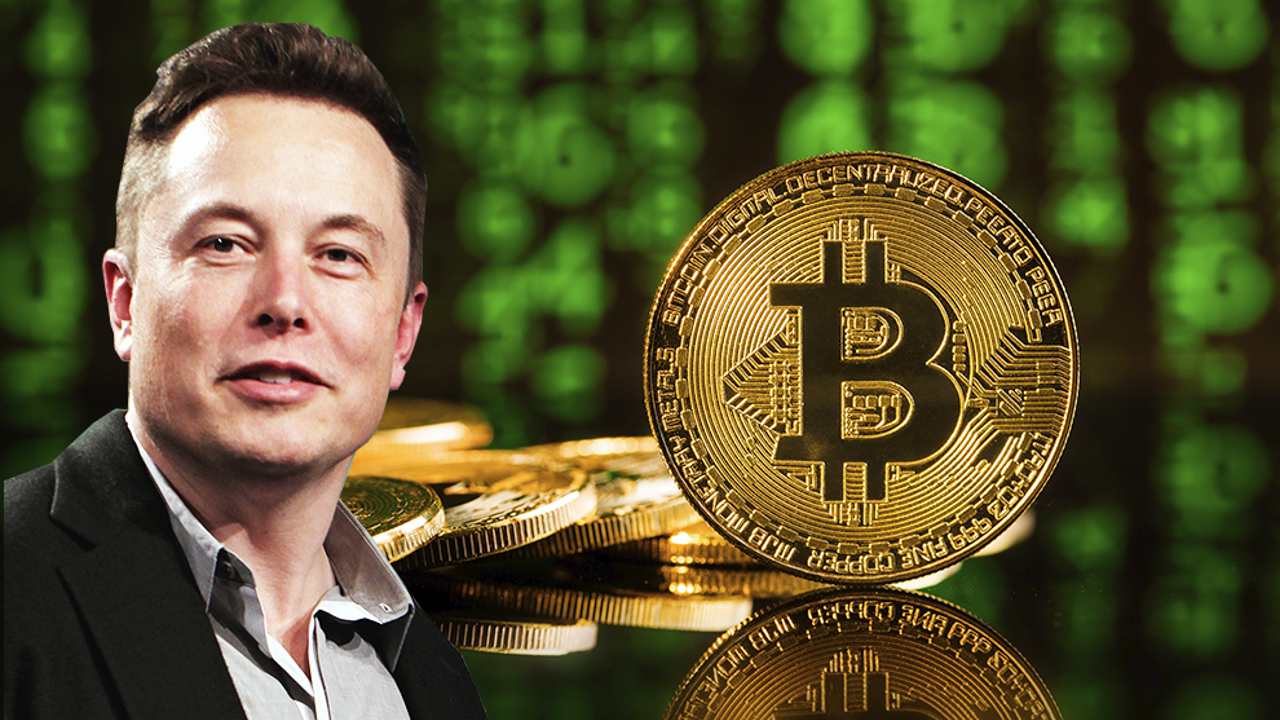 The decision is yet more terrible news for Bitcoin and the cryptocurrency industry in general. Musk is a proponent of cryptocurrencies and was instrumental in promoting ones like Bitcoin and Dogecoin. Mr. Musk claimed that this was more about the need for money than it was about Bitcoin.
He also referred to cryptocurrency sideshows as "sideshow the sideshow," though. Not exactly a glowing recommendation. The selling of the stakes was disclosed by Tesla as part of its customary quarterly statement. It said that one of the things hurting its profitability was Bitcoin.
The company did, however, post a more significant revenue for the three months ending in June as price rises on its best-selling vehicles helped to offset difficulties, such as Chinese lockdowns.
A "record-breaking remaining half" of the year was also anticipated.
As Covid-19 limits were released, Tesla said that production in China's manufacturing increased to a monthly record. Additionally, Mr. Musk claimed that the company's most recent factories in the US and Germany produced more. He previously referred to the locations in Austin, Texas, and Berlin as "gigantic money furnaces."
This year, the price of Tesla stock has decreased by nearly 40%.
Musk claimed that Tesla traded the bitcoins to "maximize [its] cash position" during the company's results call on Wednesday. This was critical to do "due to the uncertain COVID lockdowns in China," he added. Additionally, he stated that Tesla is still willing to buy Bitcoin in the future and that the company's choice to sell Bitcoins should not be interpreted as "some conclusion" on the cryptocurrency.
The company hasn't traded any of its DOGE holdings, as Musk stated during the results call, which is fantastic news for Dogecoin supporters. In January 2022, Tesla began to accept cryptocurrency for certain of its merchandise. Later, this was expanded to include DOGE at specific Supercharger station certain Supercharger stations. However, it is unknown how many Dogecoins Tesla has. The business still has $218 million in "digital content," but most of it must be Bitcoin, according to the shareholder deck.
Edited by Prakriti Arora