Trends
NDTVs open bid of Rs 493 crore from Adani Group will begin on Tuesday
Adani group's Rs 493 crore open offer for NDTV to start from Tuesday. Vishvapradhan Commercial Private Limited (VCPL) is a wholly owned subsidiary of the AMG Media Network Limited, exercised the right to purchase 99.5% of the main equity shares of RRPR Holding Private Limited, a current promoter group company of NDTV, earlier in August. The acquisition bid was triggered as a result of this action.
The Adani group will make an open offer to the market on Tuesday to purchase a further 26% stake in the media company New Delhi Television (NDTV).
The offer, with a price band of nearly Rs 294 per share, will begin on November 22 and end on December 5, according to a notice from JM Financial, the company managing the offer on behalf of Adani Group companies.
The offer price is 23.17% lower than NDTV's Monday BSE closing price of Rs. 382.20.
NDTV's share price reached a high of Rs 540.85 in the previous three months on September 5, 2022.
The proposed Rs 492.81 crore open offer was approved by the market regulator Sebi on November 7.
The conglomerate which was led by India's richest man Gautam Adani, purchased a small company in August in exchange for warrants allowing it to buy a 29.18% stake in the newsgroup at any time. More than ten years ago, this company lent the NDTV founders more than Rs 400 crore.
Following that, VCPL, the company purchased by the Adani group, announced on October 17 that it would launch an open offer to acquire a further 26% stake from NDTV's minority shareholders. The offer was delayed because Sebi had not yet approved the open offer.
VCPL, AMG Media Networks, and Adani Enterprises Ltd. proposed purchasing an additional 26%, or 1.67 crore equity shares, at a price of Rs 294 per share.
If the open offer is fully subscribed, it will cost Rs 492.81 crore at a current price of Rs 294 per share.
In an October regulatory filing, Adani Enterprises stated that the acquisition of NDTV was also made "in furtherance of the Adani Group's objective to establish a credible next-generation media platform with an emphasis on digital and broadcast segments, and that NDTV is a suitable broadcast and digital platform to deliver on this vision."
On Monday, NDTV stock closed at Rs 382.20 on the BSE, a 5% decline.
SEBI recently approved the stake of NDTV-
On Monday, the market regulator Sebi approved Adani Group's open offer to buy a further 26% stake in New Delhi Television Ltd. This takeover attempt has raised concerns about the deterioration of press freedom in the world's largest democracy.
The Securities and Exchange Board of India approved the Adani Group's open offer, according to a statement on the SEBI website, allowing Adani to purchase more equity from the media company's minority shareholders.
The conglomerate, which is owned by Gautam Adani, Asia's richest man, had moved the offer's launch date to November 22. Last week, NDTV announced that it would close on December 5.
Adani had planned to launch its open offer last month, but it was delayed while it awaited permission from the markets regulator. The billionaire's ports-to-power conglomerate launched a hostile takeover bid for the broadcaster after acquiring an indirect 29.18% stake in it in August.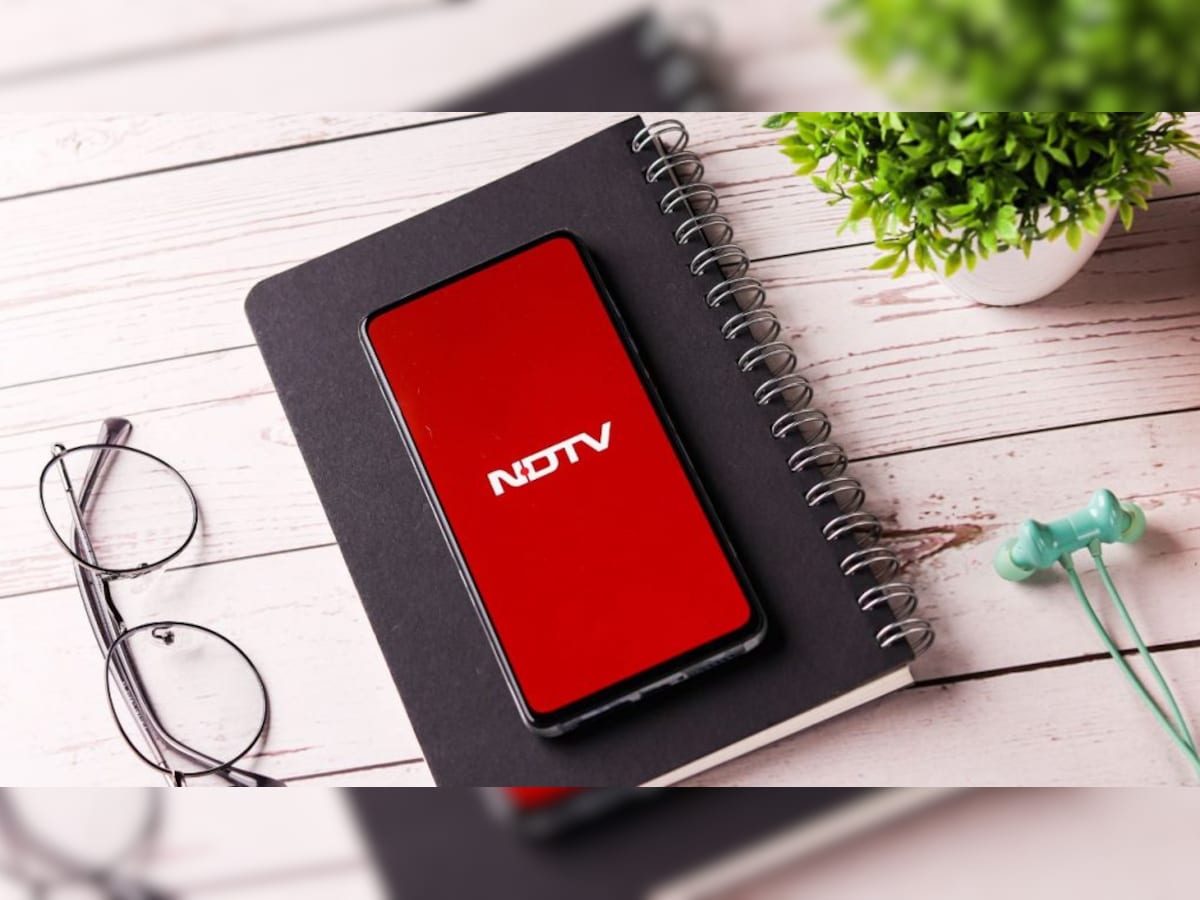 More than ten years ago, NDTV's founders received a loan of more than 400 crore from a little-known company in exchange for warrants that would have allowed the company to purchase a 29.18% stake in the news organization at any time.
Prannoy Roy and Radhika Roy, the founders of NDTV, have rejected the takeover attempt. They had both insisted that they were unaware of the takeover and that it had occurred without their knowledge.
Adani has taken another step toward increasing its presence in the Indian media industry. The billionaire's empire is rapidly expanding beyond its roots in coal mining and ports to include airports, data centers, cement, and digital services. In 2022, the billionaire's personal fortune, estimated at nearly $138 billion, has increased the most globally.
NDTV reported a 4.4% increase in consolidated net profit to 13.03 crore for the second quarter that ended in September. According to a regulatory filing, the company made a net profit of 12.48 crore from July to September last year.
Adani Group has listed NDTV shares for sale at a price of 294 rupees ($3.6) per share, while the media company's stock rose 24% on Monday to close at 364.85 rupees.
The Adani offer, according to an NDTV panel of independent directors, is "fair and reasonable."
The NDTV committee of independent directors, which published their recommendations on Adani's open offer, deemed it "fair and reasonable."
In accordance with SEBI regulations, the recommendations were published alongside the open offer in all editions of Financial Express, Jansatta, and the Mumbai edition of Navshakti.
The IDC had contacted Sundae Capital Advisory Private Limited, a SEBI-registered company, to provide independent advice. Kaushik Dutta led the committee, which also included John O'Loan and Indrani Roy.