Trends
No Funding & No Layoffs, Yet India's Number 1; This Company Is A Role Model For Bootstrap Start-ups
No Funding & No Layoffs, yet this company has emerged as the Number 1 in India's start-up ecosystem.
When one thinks of start-ups, one thinks of funding; it is a given that all start-ups require financing to kickstart as also at various stages of their business and for their growth. 
And also known is the fact that in the current market scenario, start-ups in India are facing difficulties that have brought on the question of their very survival.
However, one start-up shines in these dark times, with no ads, no marketing and no funding – a $2 billion startup with a profit of 1800 crores in FY22.
Before we reveal the name and talk more about this company, if one was to take a guess, this is the time!
Well, this is the story of Zerodha becoming the NO. 1 trading company in India.
Zerodha, The Shining Star
Zerodha is an Indian stock broking company headquartered in Bengaluru. This Indian financial service company offers retail & institutional broking, currencies & commodities trading, mutual funds, and bonds.
Here is an interesting fact about the name of the company, it takes inspiration from Sanskrit – a combination of 'Zero' and 'Rodha', which means 'barrier'; hence the name Zerodha.
Zerodha's USP is its disruptive pricing models and in-house technology, which propelled this start-up to become the most major stock broker in the country in terms of active retail clients. Zerodha also runs several popular open online education & community initiatives to empower retail traders & investors.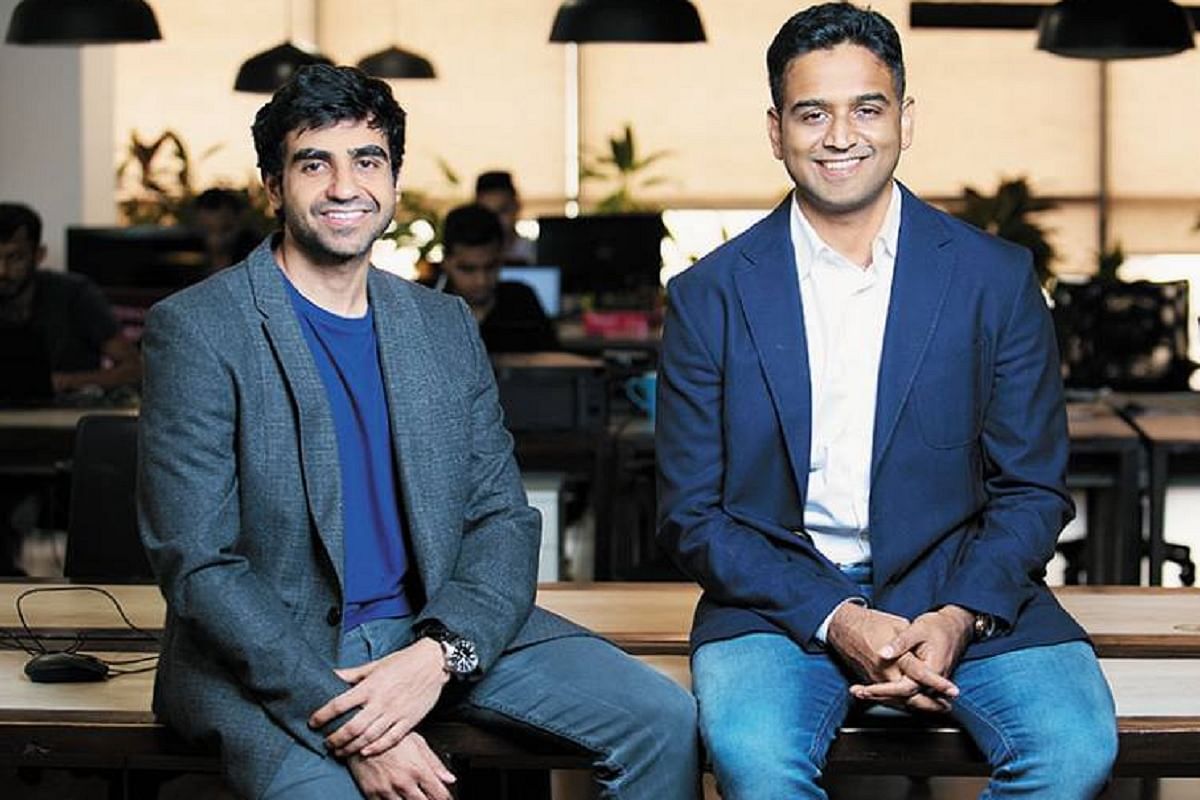 The Tale Of Two Brothers
Nithin Kamath and Nikhil Kamath, the two brothers who started Zerodha, observed that three significant problems were troubling existing investors and preventing ordinary people in India from investing in the stock market. 
High Brokerage Fee

An inefficient system and complex process 

Lack of financial knowledge
By understanding the above three problems and finding a solution to the same, the founders of Zerodha built a billion-dollar company with zero marketing investment and no funding. 
No Business School Degree, yet Zerodha?
Nithin Kamath, the founder and CEO, has no formal education in running a business, as he himself has said, "Had I been a student of an IIM or Harvard, I would have known that if this doesn't work out, I'll be able to find another job." A B-school education is a parachute alright, but one that would have kept him from pursuing his dream".
According to him, the success of Zerodha – the bootstrapped & cashflow-positive online stock trading start-up, is because of his experience of 10-12 years that he gained in the capital markets before co-founding the venture with Nikhil, his brother.
Today, Zerodha has made it to the list of Unicorns and is one of India's most successful and profitable start-up stories.
Zerodha VS other Start-ups in India
The story of Zerodha is the polar opposite of the stories of other start-ups in India, for this start-up has not only registered profits with little or no marketing and no funding. In contrast, on the other hand, the other start-ups are crying loud for funding and have no profits or little revenue to show.
Tech companies, not just in India but around the world, are making massive losses and spending billions of dollars to survive the onslaught of the "cold winter" as investors globally have become warier about investing and taking risks due to the recession concerns.
Zerodha, comparatively, has been on the road to steadily making profits; the start-up posted a profit of Rs. 1800 crore in FY22. Today, roughly 6.2 million investors (financial planning) are making their investments using the varied platforms of Zerodha.
What is the reason for Zerodha's success?
The fundamental reason, also its most potent point for the start-up's success, is its approach.
The start-up's approach is 
To educate people first about the stock or financial markets

Making zero brokerage fee

Easy-to-use platforms even for the beginner
Money VS Sound Business Model
Unlike other start-up founders that have a strong sense of taking a direction where the money flows, one can safely say that this is not the observation and does not apply to the Kamath brothers.
The Kamath brothers have instead displayed not running after the money but rather doing the right thing for an extended time.
To explain the above point a bit better, most start-ups and their founders are keen to find an investor to fund their start-ups, for funding provides the leg room and a kick start to the business. However, as funding pours in, the idea is that we have enough cash flow, and most of it is spent on promoting or marketing the start-up. 
The start-up creates enough buzz in the market and, most often than not, also makes it to the prestigious list of "Unicorns" or "Soonicorns" (Soon to be Unicorns" however, this does not necessarily mean that they have a robust business model that gives them profits or generates revenue.
Thus, the start-up gets fixated on receiving more and more funding without generating a proportionate amount of revenues or registering profits. This is a vicious cycle to get out of and what is currently faced by a maximum number of start-ups in India.
Hence, coming back to Zerodha and the Kamath brothers, they never got into this vicious cycle of funding; instead, they concentrated on their business model, made it the most successful, and made revenues and registered profits too!
This is the primary reason why the firm has become one of the top broking firms in the country over the past eight to nine years of its operation.
Students of Business, Take Inspiration
If one is a business student, one has much to learn from Zerodha's business model and the Kamath brothers.
Funding may be a way to accelerate start-up, but it is not the only way; if one has a problem-solving idea and the ability to execute it, then bootstrapping can go a long way.

In order to build a great company, one needs to focus on the customers' profitability. In the beginning, pay more attention to customer retention rather than focus on ROI (return on investment)

Keep the long-term goal in mind to create and build what is ideal for your customer; this will help develop high-quality products.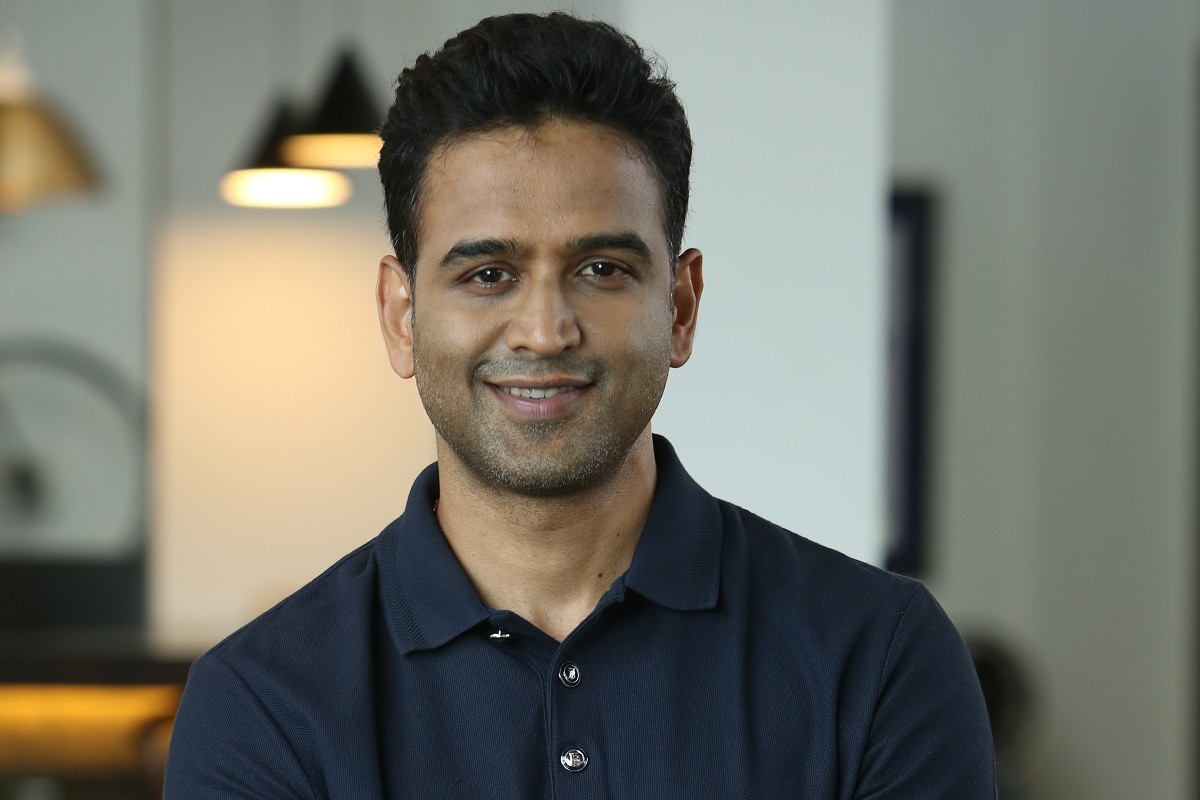 The Journey
Zerodha has become India's biggest stock brokerage company in terms of trade volume. 
According to the IIFL Wealth, Hurun India Rich List 2021, Kamath and his family are ranked as the 63rd richest Indians, and their net worth is estimated to be above $3.1 billion.
The Co-founder of Zerodha "Nithin Kamath", before establishing Zerodha, worked in the call centre at night, while he used to trade during the morning hours. However, at 17, his friend introduced him to the stock markets, and since then, he started trading.
Although he was successful and made a good chunk of money by trading in stocks, he lost it all during 2001 and 2002 when the markets crashed.
At some point, he landed a cheque from a foreign HNI, allowing him to manage his money. Eventually, he joined Reliance Money as a sub-broker and earned good commissions by adding big clients to Reliance money.
Still, again lost a considerable amount of money in the second market crash in the middle of the global financial crisis in 2008-09. After trading full-time for more than ten years, he finally decided to become a broker and wanted to provide a different and new kind of stockbroking services that he never came across during the ten years of his trading.
He felt that the sector needed digitization and a user-friendly online platform, and that is when he first thought of starting Zerodha. 
Nitin Kamath also observed that the young generation is not willing to start trading because there are high brokerage charges implemented on the transactions. He aimed to become an online broker using the latest technologies that is more people-first than profit-first.
Conclusion: Zerodha is a shining example of what and how a start-up can reach its goal without funding and no marketing.
The start-up is profitable and has brought something "extraordinary" to its clients or customers that makes a difference in how they were trading before.
The Kamath brothers' clarity in what they wanted to bring to the table, their business model and a sense of purpose is truly remarkable.