Trends
Reality Bites Startups In India As They Struggle Amid Funding Crunch, Lack Of Profitability And Innovation; India's Startup Ecosystem Boom On The Verge Of Crumpling?
Indian Startup Funding is at two year low in Q3 of 2022 at USD 2.7 Billion, and since April 2022, 13% of global layoffs were done by Indian startups.
India's Startup ecosystem was perhaps one of the most successful economic stories that India was able to take to the world, But today there is a reality check in order as more and more startups are caught in turmoil and struggle to survive.
The startup story in India has been a shining example of entrepreneurship. However, in the same breath, it is also pertinent to note that several analysts and venture capitalists have pointed to the actuality that startups in India lacked originality and innovation.
But the above point cannot take away from the fact that the startup ecosystem did manage to draw in excellent funding – the country, in the last two years, has produced close to a hundred unicorns, i.e. startups with a valuation of over $ 1 billion.
The Startup Success Story
The Startup India initiative was launched in 2016, and until May this year, 69000 startups have been recognized; these startups are spread across 56 sectors, including IT, health, life sciences and education. It is estimated that the startup ecosystem employs roughly 174,000 people. 
If one was looking to break away from the regular and find an avenue to work on their passion/idea/concept, startups provided the opportunity for many millennials to do so.
Startups provided novelty and offered extravagant salaries and bonuses, Esop options and a work culture that was inspired and comparable to Silicon Valley. 
The startup ecosystem, since 2016, has managed to secure average quarterly funding of around $10-11 billion.

In the 3rd quarter of 2021, the startups raised $14 billion.

In the 2022 3rd quarter, the total funding has fallen almost by 40% to $6.8 billion. 
However, all the perks are, in truth, handed over by the investors who have funded the venture and are not driven by profitability or revenues generated by startups. And today, the startup ecosystem is on the verge of collapse when funding is drying up and with no profitability and revenues to show.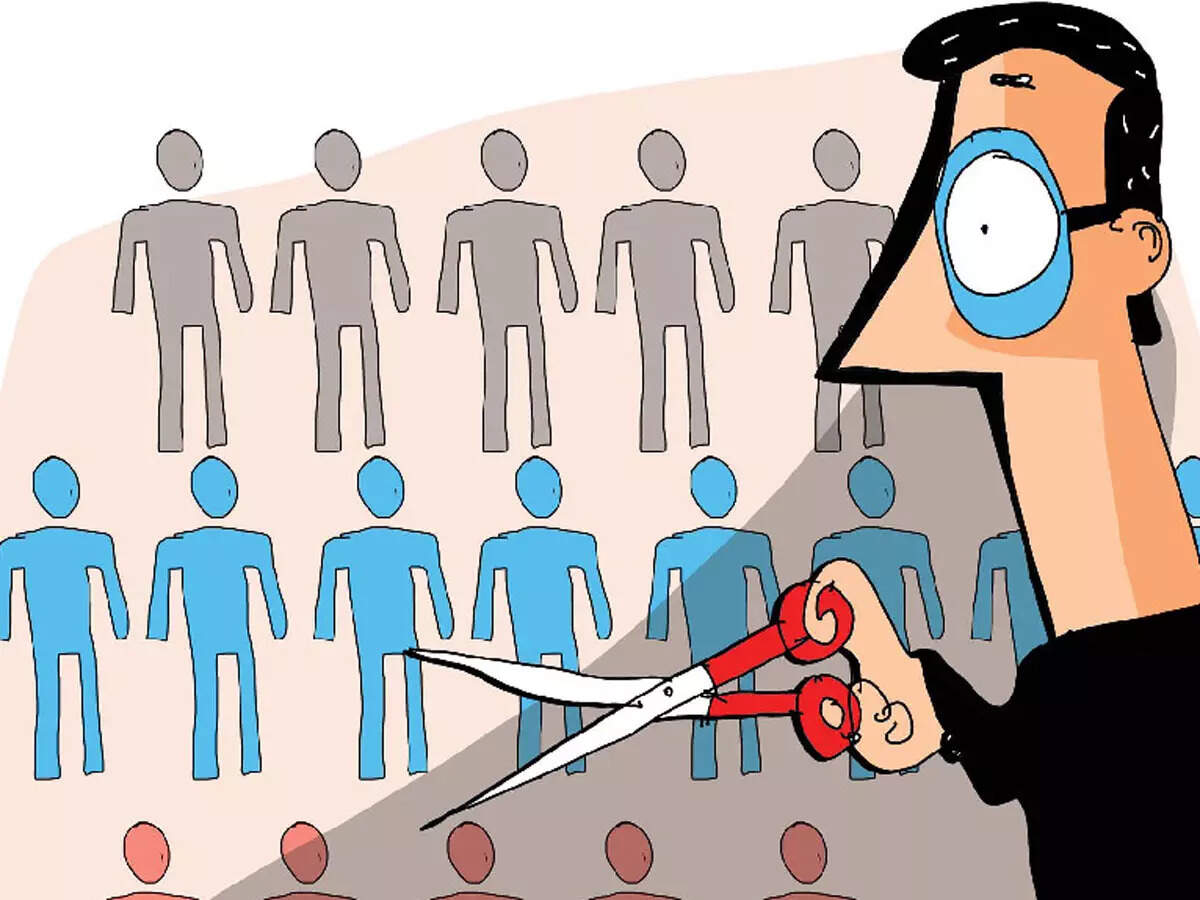 Reality and Valid Questions
How many startups in India have shown growth, profit and clocked in revenues?
Most Indian startups have solely relied on funding, and in the present, when funding is drying out, falling revenues and lack of profits have started to cut in the success story spelt so far.
If one were to look at the figures, one would see that herein lies the main problem: while the startups have clocked in with funding, they have nothing to show in terms of revenues.
In 2021, 29.2% of Indian startups were profitable compared to 2022, wherein the figures have fallen to 25.7%.
In terms of growth figures, India had 107 unicorns as of Oct this year with a total valuation of $340 billion, of which 41 unicorns valued at $90 billion were in 2021; however, if we talk about the number of unicorns that were made this year, then the figure is 21 valued at $26 billion. 
The above figures clearly indicate that the growth of startups has reached a point of no development or, in other words, "plateaued"; there has been a considerable fall in revenues to the end of showing a flattened revenue path.
This trend is not isolated to one or two sectors alone but is being witnessed across all sectors and has affected all unicorns across the board.
The Unicorns 
It is estimated that more than 6000 employees in startups have been sacked this year.
Byju, one of the most successful in the ed tech sector, has re-evaluated its strategies after it reported a loss of INR 4500 crore in 2021, and these losses are significant as they were ten times the losses in the last seven years.
Although it generated a total of INR 2428 crore in 2021, this is 14% below what it had clocked in revenue last year.
Today, Byju's is on a layoff spree firing more than 1000 employees who have already been laid off, and if the word in the market is accurate, more layoffs are in the cards; 2500 employees may be off the payroll in the next six months. 
Byju, which was also looking to come up with its IPO, has delayed the same by 9-12 months as it hopes to clock in cash flow profitability by March 2023.
Another edtech giant Vedantu is also looking to lay off its employees and has already fired more than 600 employees so far. 
Cars24, another Unicorn, has also laid off 600 employees; Ola has come up with the maximum number of firings, with 2100 contract workers fired in 2022. 
List of Startup that have laid-off employees 
| | |
| --- | --- |
| Lido | 900 employees |
| Unacademy | 1000 employees |
| Whitehatjr | 800 employees |
| Mfine | 500 employees |
| Trell | 300 employees |
| Furlenco | 200 employees |
| Meesho | 150 employees |
| Blinkit | 1500 employees |
| MPL | 100 employees |
| Frontrow | 150 employees |
The layoff spree is not just in the current scenario; going by the market condition, it is expected that more than 10,000 employees working in the startup sector may be laid off. 
What, Why and How?
Why are Indian startups struggling?
The answer to this question is related to several factors – while some are out of the control and related to geopolitical reasons like the Russia and Ukraine conflict, stock market crashes, supply chain disruptions, and the rising cost of capital, other factors are much related to simply, lack of innovation and obsolete business models. 
The Russia – Ukrain conflict pushed the world into a corner as fear of recession came to bite even the most affluent economies in the world. 
Funding has slowed as investors are wary of investing and avoiding risks.
Thus, India has reported a fall in investments at 14% of the total share in venture capital funding in Asia, which is almost half what it was last year. 
The reason is that several hedge fund investors are pulling from global markets and instead choosing to invest in core markets to cut down their risk. In simpler words, they are concentrating on their home countries and working towards strengthening and sustaining business in their home country rather than on global markets. 
Stock markets in India have been somewhat volatile in the last few months; many companies that had launched their IPOs felt the heat, Nykaa and Paytm, to name a few, as the tech stocks crashed. The founders have thus lost $1.7 billion in one week in the tech stock crash.
The above scenario means that the companies have registered a loss in their valuations. 
Conclusion: It is unfortunate but true that the Indian startup ecosystem is perhaps on the brink of collapse if it does not take adequate measures. 
However, it is not just the geopolitical and market crashes that are to be blamed entirely, the Indian startup ecosystem would perhaps have reached this stage in a year or two, and the main reason for that would have been that startups in India lack innovation.
Indian startups have, in comparison to those in other countries, only applied for 1400 patents compared to Japan (44000), China(29000) and South Korea (14000).
India is the third largest when it comes to the startup ecosystem, but when it comes to the global innovation index, India is much behind and comes in at 46th position.
For some years now, venture capitalists have also been pointing out that Indian startups lack innovation, are not coming up with new business models or newer technologies, and are working with obsolete business models.
These are the real reasons venture capitalists are unwilling to put their bucks into Indian startups as they see that the growth potential has dried out. No correct business model to suit the post-pandemic world has led to startups in India discovering that the sunshine days are over and the long winter has finally arrived at their doorstep.