Trends
Top 10 Most Promising and Scalable Startups in Delhi 2022
Top 10 Most Promising and Scalable Startups in Delhi 2022
Startup fever has gripped the country in the previous decade, inspiring professionals to begin their businesses outside of the safety net of a permanent job. After the United States and China, India has become the world's third-largest startup ecosystem, according to a survey.
The number of new recognised startups in India has increased dramatically over the last six years, from barely 733 in 2016-17 to over 14,000 in 2021-22. India now boasts 83 unicorns, most of which are in the services sector and are currently worth $277.7 billion. India had 44 businesses that surpassed the $1 billion mark last year.
The Economic Survey noted the number of patents submitted in India increased to 58,502 in 2020-21 from 39,400 in 2010-11, and the number of patents granted in India increased to 28,391 from 7,509 during the same time. Several high-profile startup IPOs were also recognised in the Economic Survey.
According to the Economic Survey 2021-22, the national capital Delhi is also India's new startup capital. As per the data, more than 5000 new firms registered in Delhi between April 2019 and December 2021.
By the end of 2020, the Delhi-NCR region had over 7,000 businesses, 10 unicorns, and a total worth of $50 billion. By 2025, it will be one of the Top 5 Global Start-up Hubs, with 12,000 start-ups, 30 unicorns, and a total worth of roughly US$150 billion, if suitable interventions are made.
Here is a list of the Top 10 Startups of Delhi that are on their way to making a lasting effect.
1. Zomato
Legal Name- Zomato Pvt. Ltd.
Sector- Online Food Ordering
Products & Services- Food delivery services
Founders- Deepinder Goyal, Akriti Chopra, Gaurav Gupta, Mohit Gupta and Pankaj Chaddah
Date Of Starting- July 2008
Geographical Range- Worldwide
Number of Investments- 11
Key Investors- Kora, Fidelity Management and Research Company, and Tiger Global Management
Funding Rounds- 21
Total Funding Amount- $ 2.1 Billion
Valuation- $ 9.5 Billion
Zomato is an online restaurant guide and food ordering platform that allows users to place restaurant orders and have them delivered. The firm has created a restaurant search app that allows customers to find, rate, and review restaurants as well as construct their foodie network for reliable suggestions. Zomato has a user base of over 55 million people and connects them to restaurants in 24 countries.
Pankaj Chaddah, Gaurav Gupta, and Deepinder Goyal established Zomato (Foodiebay) in 2008. Deepinder came up with the concept of Foodie Bay after noticing that his coworkers were constantly asking for paper menu flyers from various eateries to order food. The solution was an app that digitised these paper menus and flyers, making it easier to browse through restaurant menus from the convenience of one's phone. Zomato began out as an online marketplace startup for finding and reviewing restaurants in Delhi.
Zomato was launched in 2008 as Foodiebay and renamed Zomato Media Pvt. Ltd. on January 18, 2010. It extended to Delhi NCR, Bangalore, Chennai, Mumbai, Pune, Ahmedabad, and Hyderabad in 2011. It expanded its international activities in 2012, with offices in the United Arab Emirates, Qatar, the United Kingdom, Sri Lanka, the Philippines, and South Africa.
Zomato is currently India's largest food delivery company and is regarded as one of the best in the world in this field. Zomato is available in more than 20 countries and is constantly expanding its service area. It has also dabbled in events and restaurant grocery procurement. According to HSBC, the company was valued at $3.6 billion in 2019 after receiving millions of dollars in funding.
2. SnapDeal
Legal Name- SnapDeal Pvt. Ltd.
Sector- E-commerce
Products & Services- Online shopping
Founders- Kunal Bahl and Rohit Bansal
Date Of Starting- February 2010
Geographical Range- India
Number of Investments- 9
Key Investors- Nexus Venture Partners, Alibaba Group and Indo-US Venture Partners
Funding Rounds- 14
Total Funding Amount- $ 1.8 Billion
Valuation- $ 800 Million+
Snapdeal is one of the most well-known Delhi-based startup. Kunal Bahl and Rohit Bansal started it in February 2010 as a platform for daily bargains and coupons. After experiencing success, the founders decided to grow the business by opening an online e-commerce store in 2011. Snapdeal is used by buyers from around 3,700 towns across India, accounting for 92 per cent of the country's total 4,000 towns and cities. Snapdeal focuses on the value eCommerce segment, which is three times the size of the branded items business.
The fashion, home, and general retail categories account for the majority of the items supplied by Snapdeal's 500,000+ independent sellers. Snapdeal offers good value for money shopping, similar to what you'd find at a street market rather than a branded mall. Snapdeal is a well-known online marketplace in India. Snapdeal raised $12 million in its initial round of funding in 2011, from Indo-US Venture Partners and Nexus Venture Partners. 
Snapdeal's 2.0 strategy has been a huge success. The corporation revamped its business from 2017 to 2021 by focusing on the value sector and aligning its costs properly. Snapdeal's income has increased to 74 per cent of its peak over this time, while its loss has decreased by roughly 95 per cent. As a result, it is one of India's most efficient large-scale e-commerce enterprises. The number of users and traffic to Snapdeal's marketplace has continued to rise as a result of a better product-market fit and differentiated positioning. 
Snapdeal's platform has increased from 8.99 million unique customers in FY 18 to 27 million in FY 20. Snapdeal receives more than 90% of its orders from non-metro customers, demonstrating a strong appeal among budget-conscious shoppers. One of Snapdeal's learning curves in selling value-for-money products to non-metro shoppers has been the necessity to add engagement and entertainment, exactly like in the physical world, rather than focusing just on providing the quickest way to search things and check out. Snapdeal has risen to become one of India's most popular online marketplaces.
3. Delhivery
Legal Name- Delhivery Pvt. Ltd.
Sector- Courier/ Logistics
Products & Services- Supply Chain Services and Express parcel
Founders- Sahil Barua, Kapil Bharati, Mohit Tandon, Suraj Saharan and Bhavesh Manglani
Date Of Starting- May 2011
Geographical Range- India
Number of Investments- 6
Key Investors- FedEx, Fidelity, Nexus Venture Partners, Carlyle Group and Tiger Global
Funding Rounds- 13
Total Funding Amount- $ 1.4 Billion
Valuation- $ 3 Billion
Delhivery is a transportation, warehouse, freight, and order fulfilment company that specialises in supply chain management. It's revolutionising the logistics industry by establishing a system that allows for faster delivery, reduced logistical expenses, and more eCommerce backers. For the billions of people they serve, Delhivery is driven by a desire to make the world a smaller, more accessible place.
Delhivery is a delivery and e-commerce logistics startup based in Delhi. Sahil Barua, Mohit Tandon, Suraj Saharan, Kapil Bharati and Bhavesh Manglani, created it in May 2011. For the first few months after its creation, it was conceived as a hyperlocal express delivery service provider for offline retailers, delivering flowers and food locally in Gurugram. During that time, India's online retailing and e-commerce sectors were rapidly growing, with international investors exhibiting a keen interest in the sector.
Founders Barua and Tandon, who were working as consultants for management consulting company Bain & Company at the time, were captivated by the industry's scale and potential and chose to focus on it. In June 2011, Delhivery signed its first e-commerce client, Urban Touch, an online fashion and beauty retailer. By August 2011, Delhivery had shifted its focus to providing logistics services to several e-commerce firms.
The Carlyle Group, Fosun International, SoftBank Vision Fund, Tiger Global, Nexus Venture Partners and CPP Investment Board are among the company's investors. SoftBank invested $413 million in Delhivery in March 2019, making it the company's largest round of funding. Delhivery announced in May 2021 that it has raised an additional $277 million in a fundraising round headed by Fidelity, bringing its market capitalization to roughly $3 billion.
4. MobiKwik
Legal Name- One MobiKwik Systems Pvt. Ltd.
Sector- Financial Technology
Products & Services- Digital wallets and E-commerce payment 
Founders- Bipin Preet Singh, Chandan Joshi and Upasana Taku
Date Of Starting- April 2009
Geographical Range- India
Number of Investors- 27
Key Investors- Bajaj Finance, Sequoia Capital India and Cisco Investments
Funding Rounds- 16
Total Funding Amount- $ 256 Million
Valuation- $ 700 Million 
MobiKwik is one of Delhi's most well-known SaaS startup. MobiKwik is a digital payment company that provides both a mobile payment system and a digital wallet. Bipin Preet Singh and Upasana Taku, a husband-and-wife team, created it. MobiKwik is a mobile wallet that can be used in over 2,50,000 online and offline locations. Customers fund an online wallet with funds that may be used to make transactions. The average transaction size on MobiKwik is INR 700. 
In the beginning, MobiKwik was just a website with a locked wallet, but over time, they expanded to include mobile apps. Initially, the business worked with internet retailers to make their wallets a payment option on e-commerce sites. About 325 people are employed by the company's three business sectors: consumer payments, fintech, and payment gateway. Bipin put in $250,000 of his own money to start the company. MobiKwik has raised more than $115 million in six rounds of fundraising since then.
MobiKwik introduced in 2012 a digital wallet that allowed users to make payments online and pay for bills. In addition to the loan, insurance, and bill payments, MobiKwik offers IMPS money transfers, mutual funds, and DTH recharge services. Additionally, a mobile app was included that allowed you to send and receive money. In 2013, the Reserve Bank of India legalised the use of the MobiKwik wallet, and in May 2016, the business began granting consumers small loans. Numerous online businesses have joined with the organisation since.
According to Forbes India Magazine, MobiKwik had 15 million subscribers in April 2015 and claimed to be acquiring one million new consumers per month. By late December 2016, MobiKwik had seen a 400 per cent surge in financial transactions as a result of the November 2016 Indian banknote demonetisation. In November 2016, the company announced that it had 1.5 million merchants and 55 million customers. 
5. Inshorts
Legal Name- Inshorts MediaLabs Pvt. Ltd.
Sector- Digital Media, News, Information Technology
Products & Services- Mobile Application
Founders- Azhar Iqubal, Anunay Arunav and Deepit Purkayastha
Date Of Starting- 2013
Geographical Range- India, U.S.A, U.K, Canada, UAE and Southeast Asia
Number of Investors- 17
Key Investors- Tiger Global, Times Internet, SIG, Addition and A91 Partners
Funding Rounds- 9
Total Funding Amount- $ 164 Million
Valuation- $ 550 Million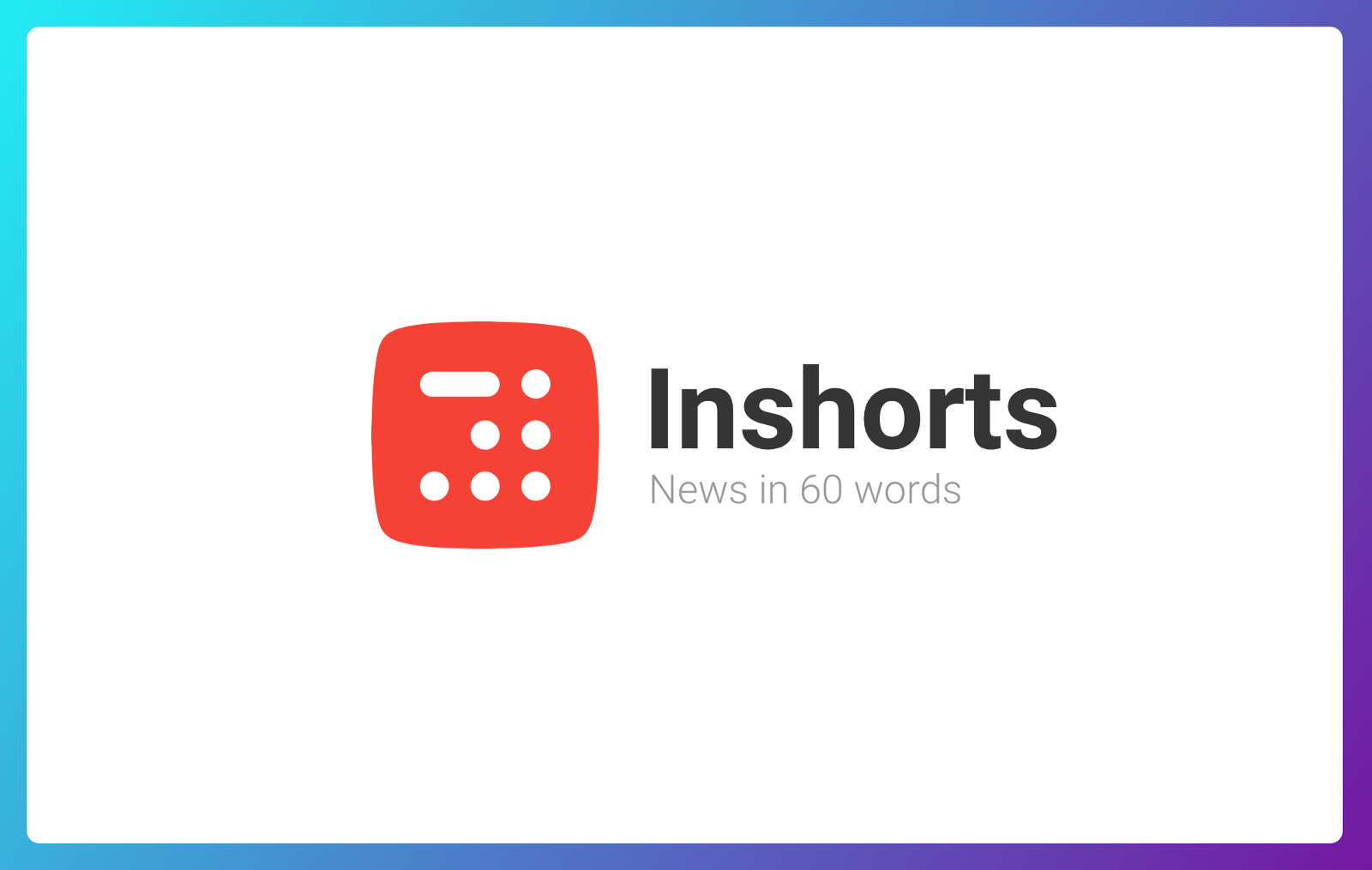 Inshorts was founded in 2013 by Azhar Iqubal, Anunay Arunav, and Deepit Puryakshatha. Inshorts is a news aggregator app that summarises articles on a variety of subjects, including technology and business. For busy and uninspired readers, Inshorts is a software application-based product that sends out news pieces in 60-word nibbles. The firm specialises in the internet, information technology, and digital media industries.
Inshorts compiles trending news from a variety of sources into concise 60-word pieces for readers who don't have time to read lengthy news articles. The app curates the day's news across categories like national, world, politics, business, sports, technology, and entertainment. A link is also provided for the readers to read in-depth topics that they are interested in. In addition, Inshorts provides customised news depending on a user's preferences. Its AI system learns what you want to read and provides you with more of it in a single feed. 
Three friends came up with a plan to create an app that could summarise news stories in 60 words or less. This is a first-of-its-kind concept. Inshorts users were not regular newspaper readers or regular readers of other news items. Inshorts attracted a completely new audience. Because they didn't have time to read the lengthy format, the audience was likely not in the habit of reading news and was slipping behind the news adoption curve. 
As a result, this market has always existed, despite the lack of a brand to serve it, and this is what their concept addressed. They developed a technique that was tailored to the needs of that market. They effectively created a new audience for themselves that had not before been targeted digitally by traditional news outlets. The platform of Inshorts has over 10 million users. According to the firm, it receives over 3 billion page views per month. It is a well Known Delhi-based startup.
6. Lenskart
Legal Name- Lenskart Solutions Pvt. Ltd.
Sector- Prescription Eyewear Opticians, E-commerce
Products & Services- Eye frames, Contact lenses, Prescription Eyewear
Founders- Amit Chaudhary, Sumeet Kapahi and Piyush Bansal
Date Of Starting- 2010
Geographical Range- Worldwide
Number of Investments- 6
Key Investors- Falcon Edge Capital, Bay Capital 
Funding Rounds- 11
Total Funding Amount- $ 774 Million
Valuation- $ 1 Billion
Lenskart, India's first online optical store, has made it easy to get a good pair of glasses with prescription lenses at a reasonable price, all while sitting in the comfort of your own home. Lenskart.com is doing what e-commerce hasn't been able to do in India yet, with a 48-hour free home delivery guarantee and a 365-day return policy. 
The website offers over 500 eye frame designs in a variety of colours for people of all ages, with prices ranging from Rs. 399 to Rs. 4,000 for a pair. The only thing left to do is to select a frame, indicate their strength, and place an order. Payment can be made online or at the time of delivery. It is one of a kind startup based in Delhi.
Lenskart.com features the largest selection of discounted contact lenses, including all top-tier brands (such as Johnson & Johnson, Bausch & Lomb, and Ciba Vision, to mention a few), and all types of contact lenses, including disposable, toric, coloured, and bifocal contact lenses. Lenskart is committed to making contact lens replacement simple and hassle-free for its consumers. The same contact lens that their doctor recommended can be delivered to their home at a low cost.
Lenskart had earned more than 1,000 crores in revenue by 2020. TPG Growth, International Finance Corporation, and Adveq Management are among Lenskart's investors. Lenskart is also backed by Ratan Tata and Kris Gopalakrishnan. In 2017, Lenskart debuted the John Jacobs eyewear line. For investment, the company is in talks with Japanese conglomerate SoftBank as well as private equity firm Kedaara Capital.
7. LimeTray
Legal Name- LimeTray
Sector- Digital Marketing, Restaurant Management, Business Development
Products & Services- Channel management, Operations management and Customer Relationship management services
Founders- Akhilesh Bali, Saroj Bali and Piyush Jain
Date Of Starting- 2013
Geographical Range- India, UAE, Indonesia, Philippines and South Africa
Number of Investors- 6
Key Investors- JSW Venture, Whiteboard Capital and Matrix Partners India
Funding Rounds- 9
Total Funding Amount- $ 6.59 Million
Valuation- $ 16.7 Million
LimeTray is a web presence and web-marketing platform for small enterprises in the food industry. They offer a set of tools to help businesses establish a consistent brand presence across the web to better engage local customers. LimeTray is an all-in-one restaurant management system. From technology to data-driven consulting services, it's a one-stop-shop for everything a restaurant needs to grow. LimeTray makes it easy for restaurants to reach out to their internet client base.
They help restaurants go online by giving them tools to communicate with customers, expand their reach, and improve operational efficiency in a culture where convenience is expected. A proprietary web and mobile app, ordering system, backend solutions for invoicing and order administration, online table reservation system, POS, CRM, feedback system, marketing tools, and an IVR solution for restaurants are among the services offered. 
Businesses can also use the platform to develop reports and gain actionable information. Pulse, a smartphone application enabling restaurant owners to monitor their companies on the go, is also available from the company. Monthly subscriptions are available. The startup's founding team includes ISB and NSIT alumni with extensive domain knowledge; before this business, they developed one of the largest online food-ordering platforms. It is one of the most promising startup in Delhi.
8. Revfin
Legal Name- RevFin Services Pvt. Ltd.
Sector- Financial Technology, Consumer Finance
Products & Services- RevLoan and Personal Loan services
Founders- Sameer Aggarwal
Date Of Starting- March 2018
Geographical Range- India
Number of Investors- 12
Key Investors- Shell Foundation and Lets Venture
Funding Rounds- 2
Total Funding Amount- $ 5.38 Million
Valuation- $ 9.5 Million
Revfin is a Fintech (financial technology) firm. Revfin is developing the most advanced digital lending platform in the world. Through its NBFC, the platform will be used to underwrite and manage consumer loans to finance clean technology.
There are Two Types of Loans provided by Revfin:
A

regular personal loan

that can be used for a range of things and is repaid in equal monthly payments.

RevLoan

: A revolving credit line that you may access as and when you need it. You can withdraw any amount up to your credit limit in denominations of INR 1000.
Based in Delhi, the startup RevFin expects to establish a lending book of INR 500 crore ($45 million) in the next five years, with an ROE of 20%+, thanks to its unique approach to underwriting, strong value offering, and differentiated distribution model. Their goal is to build a loan platform that is language, literacy, region, and culture neutral. They will leverage the platform to rapidly scale the loan book in India after it has been proven viable, while also using the platform in other geographies.
Revfin is a multi-award-winning digital lender that was founded to make loans more convenient and accessible to those who are financially disadvantaged. It has developed an advanced lending platform for this purpose, which employs cutting-edge techniques such as biometrics, psychometrics, and gamification. Such cutting-edge solutions aid in the collection of data from consumers as part of the loan application process, reducing reliance on third-party sources. Complex algorithms aid in making quick and accurate selections.
It currently intends to expand to Maharashtra, Gujarat, and a few other cities in Uttar Pradesh. It has worked with six electric vehicle manufacturers that have dealerships in over ten Indian cities/towns. The collection rate is over 100%, and the company has a monthly loan demand of over INR 10 crores.
9. Stanza Living
Legal Name- Dtwelve Spaces Pvt. Ltd.
Sector- Hospitality, Rental Property, Real Estate
Products & Services- Co-living and Student Accommodation services, Stanza Mobile App
Founders- Anindya Dutta and Sanddeep Dalmia
Date Of Starting- 2017
Geographical Range- India
Number of Investors- 12
Key Investors- Sequoia Capital India, Redwood Trust and SCI Investments
Funding Rounds- 6
Total Funding Amount- $ 177 Million
Valuation- $ 4.92 Million
Dtwelve Spaces Private Limited is known by the brand name Stanza Living. It offers students and young professionals fully-managed shared living accommodations. With a capacity of 55,000 beds, the organisation was founded by Anindya Dutta and Sandeep Dalmia in Delhi NCR, later expanding to Bangalore, Visakhapatnam, Hyderabad, Chennai, Coimbatore, Indore, Pune, Baroda, Vijayawada, and Dehradun in India. 
Stanza Living is a technology-enabled housing concept that offers fully-furnished apartments with services such as food, internet, laundry, housekeeping, security, and community interaction. The company operates on an asset-light business model, in which it enters into long-term leasing agreements with property owners/developers who transform their properties into shared living units according to company rules. Stanza Living is thereafter in charge of these assets.
Stanza Living is a student housing management startup based in Delhi. It rents out fully furnished student hostels every month. There are single and twin-sharing rooms available. Students can use the platform to look for and arrange visits to the place of their choice using the location filter. Biometric and CCTV-based security services are also available in the company's facilities. It has a mobile app for both Android and iOS smartphones.
The Stanza Resident App and Stanza Real Estate App are two digital solutions that the company has invested in for business efficiency and user experience. Tracxn, a research and analysis firm, has named it one of the Top Real Estate Tech Startups of 2020 around the world. LinkedIn has named the company one of India's Top 25 Start-ups for 2019.
10. 3Hcare
Legal Name- 3Hcare
Sector- Healthcare
Products & Services- Diagnostics, Preventive health checkup packages
Founders- Gurdeep Singh Ratra, Ruchi Gupta and Ravinder Pal Malhotra
Date Of Starting- September 2016
Geographical Range- India
Funding Rounds- 2
Total Funding Amount- $ 1.1 Million
Valuation- $ 4.94 Million
3Hcare is a healthcare services marketplace that operates online. It gives thorough information on the healthcare services that are offered throughout India. Users can search for diagnostic clinics and hospitals on 3Hcare's website.
3Hcare offers two types of services:
Diagnostics

– Over 1500 NABL-accredited labs and test centres in 50+ locations across India.

Plan My Surgery

is a new service that allows patients to schedule procedures with the greatest physicians at affordable prices. A pricing comparison function is also provided, as well as the ability for the patient to search for time availability and appointments with the best-in-class doctors and hospitals.
Within 11 months of its launch, 3Hcare received its first round of angel finance. The startup, which has proven to be unique in the online healthcare services market, provides the convenience of last-minute bookings and speedy doorstep services. 3Hcare currently offers online diagnostic test booking, offline corporate yearly and pre-employment testing, and preventive healthcare test packages, as well as local and overseas operations.
The startup recently received $100K in angel capital from unnamed investors to help them plan their expansion into diagnostics, surgery, and medical tourism. Users can currently compare and book online treatments for cancer, heart, spine, orthopaedics, neurology, fertility, gynaecology, organ transplant, cosmetic surgery, and other conditions through the portal. 
The startup based in Delhi now plans to expand into semi-urban and rural areas, as well as capitalise on the hot topic of artificial intelligence and turn obtained data into actionable outcomes. It anticipates that the construction of a user interface will yield outcomes that are extremely dependable, repeatable, and accurate. Many top hospitals (both NABL and JCI recognised) across the country have partnered with 3HCare.
Conclusion
According to the consulting firm Zinnov's Turbocharging Delhi Startup Ecosystem study, Delhi boasts ten 'unicorns,' or companies valued at $1 billion, with at least one added each year since 2013.
The Delhi startup ecosystem is unique in that it supports a diverse range of startup verticals, including technology, consumer goods, and financial services. With over 5000 firms, Delhi is making enormous efforts toward becoming India's top startup hub.
Article Proofread & Published by Gauri Malhotra.