Funding raised by Inshorts
The COVID 19 changed the scenario of the world, people became serious about not collecting at one place, of making sure that the sanitization is done before touching anything. In all the lockdown and social distancing, we forgot what happened to the daily newspapers which are at our doorsteps every morning.
Did it suffer too in the pandemic? How did people manage their fear with daily newspapers? Even newspapers changed their style while in the pandemic, shifting from 30 pages long to 5 pages long, newspapers at that with the absence of any news started focusing on the good community is doing, how different sections of people are helping each other in such tiring and scary times. 
Many people and readers even stopped their newspapers subscriptions as they were scared that newspapers might become a carrier of the coronavirus. And for some, subscriptions had to be canceled, as, with the lockdown imposed, people couldn't step out of their homes and buy a newspaper.
For some the reason for calling off the newspapers was that with the Work From Home policy, people wake up at their time of the office, thus leaving no gap for reading a newspaper. These are some of the many reasons which led to the shift of the readers from the physical and paper news to e-news. All the leading newspapers today have an electronic presence. Their applications are available for people to download and most of them are free of cost, except for the premium-based subscription. 
About Inshorts
Many startups are coming up in this area, which covers daily news on all the topics ranging from political, business, economic, sports, trends to startups, funding, and many more. Such a startup gives the users the platform to read about what is happening in the world. One such very famous startup is Inshorts. This name has become a part of Indian households and its application can be seen on almost every phone today. The startup has come in the news because of the funding it has received.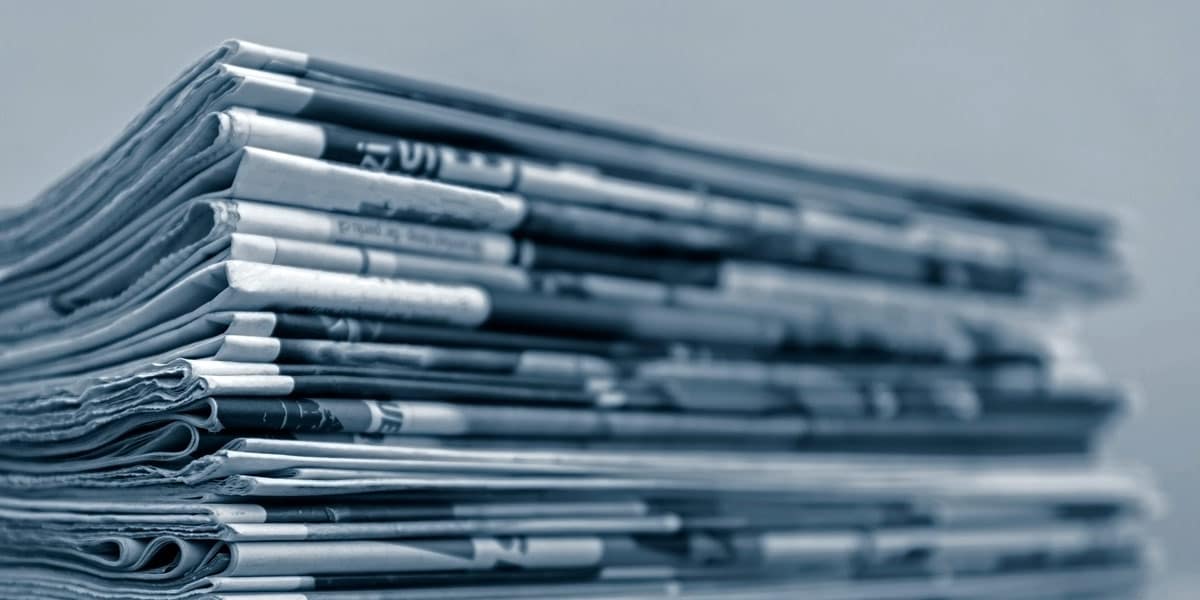 The startup, Inshorts, as announced on July 15, 2021, has raised USD 60 million. Vy Capital and other existing investors participated in the round. Post this round of funding, the valuation of the startup has increased to USD 550 million. Before this valuation, the startup was valued at USD 250 million which it reached after getting funding of USD 41 million, and before that in September 2020, the value of the startup was USD 125 million. Before this current round of funding, the startup had received funding of USD 140 million last year from various investors like Tiger Global, SIG, Addition, A91, and Tanglin Venture Partners. 
The startup, two years ago had launched another social media application, Public. This application of Public has become very popular and is emerging as one of the fastest-growing social applications in South Asia. It has more than 60 million active users on a monthly basis and one million videos being created every month.
This social platform helps in connecting people with each other who are close to each other or live in each other surroundings.  The application is available in almost every Indian language like Hindi, Bengali, Punjabi, Tamil, Telugu, Kannada, Odia, Gujarati, Marathi, and Malayalam and has a large userbase belonging from Tier II and Tier III cities.  Public this year had raised Rs 300 crore from A91 Partners, and last year it had raised Rs 260 crore which was led by Addition. 
Founded in 2013 by Azhar Iqubal,Deepti Purkayastha, and Anunay Arnav,  Inshorts is an aggregator application, which presents any piece of news in 60 words. With its AI engine, it tracks what type of news a reader reads and presents him then that type of news in "My Feed". Inshorts has many verticals which it covers and engages readers to submit their opinion through polls. Inshorts collects news and articles from all different sources and brings ith here in one place.
The Noida-based startup has been awarded as the Best Innovative Mobile App of the year by IAMAI. The application is available in five Indian languages – Hindi, Bengali, Gujarati, Tamil, and Telugu. It has more than 10 million users of the platform. The link is provided at the end of the 60 word article which takes the reader to the full detailed article. 
Started with a Facebook Page with the aim of sharing information about any latest incidents which happened, but it was all ordinary stuff and could lead to no special popularity and name. Then it came up with the new idea of 60 word news articles. The Facebook page gained followers quickly and had 20,000 likes in the first month. This started the journey of one of the most popular news startups which has been just moving ahead.  
The statement made by Azhar Iqubal, who is the co-founder and the CEO of Inshorts said that with changes in the world every minute, and everyone has the desire to be updated, both Inshorts and Public applications are contributing their bit to help people stay updated with what is happening in the world. He further said that he was too pleased to have Vy Capital as a part of their journey. 
The partner at Vy Capital, Vamsi Duvvuri, said that they are excited to come into partnership with Inshorts and will be helping the startup, Inshorts in being the largest content creator. He even said that he is looking forward to work with the startup when it is entering the next phase of scaling. 
The startup, Inshorts has been bringing a change and we hope and wish nothing but good luck and a bright future. We wish that it may reach heights of success.