Trends
SEBI To Start Strictly Regulating "Finfluencers": Something Is Cooking!
SEBI Chairperson, Ms. Madhabi Puri Buch commenting on rules for finfluencers said, "Something is cooking".
SEBI, the market watchdog, is worried about the sharp rise of unregistered investment consultants, sometimes known as "financial influencers," who provide unsolicited investment recommendations and financial guidance on different social media forums. They form a major chunk of the new generation of influencers who are sweeping the web by storm. Finfluencers, as these people are more often referred as, produce material on financial advice, and the Indian public appears to like their videos. Ones who can provide explanation and direction in these domains are getting a sizable following. Details about insurance strategies, investment plans, and money-making are a few of among the most often searched subjects in the financial industry.
As a result of the dearth of regulatory monitoring across social media as well as the internet, anyone may provide investment recommendations, making the global community of Finfluencers confusing and spanning from the untrained to the really qualified professionals. Consumers and investors, nonetheless, are left to choose for themselves whatever counsel might seem appropriate for them.
Finfluencers are providing recommendations on a wide range of topics, including retirement planning, taxation, insurance, shares, and digital currencies. According to Kunwar Raj, founder of Unfinance, people prefer to follow the suggestions provided by a person possessing a meticulously organised Instagram account and an abundance of inspirational stories.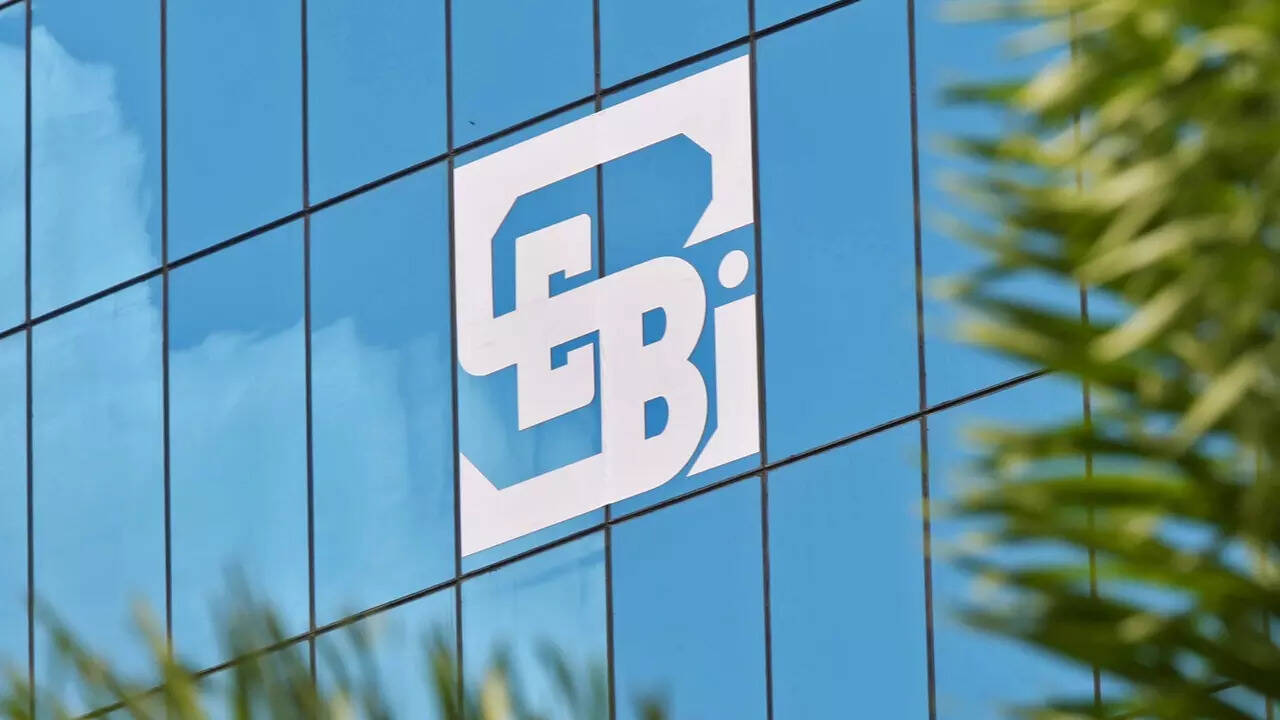 Why is it important for SEBI to regulate finfluencers?
On one hand, there are the largely well-regulated Investment Advisors (IAs) and Research Analysts (RAs). They need to register, leading to a demanding procedure including screening, paperwork, commitments, and paying of charges. They must possess a particular level of training and certification. and adhere to minimal requirements, a code of conduct, diligence, avoiding conflicts of interest, recording the work they do, etc.
IAs may be subject to much stricter regulatory requirements, which may be why this field of work has not grown significantly. A new, strict SEBI requirement that compels all communications, advertisements, etc. by IAs/RAs to adhere to stringent regulations was recently added to all of this. Prior authorization from the appropriate authority is required for every communication and comes at a high expense.
On the other hand, fininfluencers appear to be in a free-for-all. They have no requirement to be registered or qualified. They are not required to keep track of their activities or adhere to even the barest ethical or diligent standards. Some of them are outright con artists looking to pull off schemes. Others don't go quite that far but nevertheless find various methods to "monetize" their effect.
Finfluencers, according to Kunwar Raj, may be a valuable source of knowledge, but it's vital to keep in mind that not every financial guidance is sound. Because with great authority also comes tremendous responsibility, SEBI fills that role. SEBI is thus, responsible for ensuring that finfluencers are not breaching any laws or steering their followers towards risky financial decisions.
Raj went on to give three justifications for why it is critical that SEBI control influencers.
False information: Finfluencers might not always possess the knowledge or credentials needed to offer reliable financial advice.

Competing interests: Finfluencers could get compensation for promoting particular financial goods or services, that might end up in slanted or self-serving recommendations.

Investor protection: Ensuring that investors have the ability to obtain reliable and precise financial information assists to safeguard their interests.
In addition to an increase in the total amount of young as well as small investors dealing in derivatives, a SEBI investigation recently revealed that a significant majority of them—more than 90%—were suffering losses. While SEBI has simply focused on the hard facts in this investigation and has refrained from making any judgements, educated perspectives had anticipated the dangers of influencers luring small, naïve, and unscrupulous investors into this minefield long back.
Steps taken by SEBI against Finfluencers/ Unregistered investment advisors
PR Sundar, a well-known YouTuber and options trader, was penalised by SEBI with a fine of INR 6.5 crore along with a twelve- months trading suspension for allegedly breaking investment advisor rules. This represents the market regulator's first case of taking action towards a "finfluencer."
According to SEBI's inquiry, PR Sundar ran the website www.prsundar.blogspot.com on which he advertised a range of programmes for offering consulting services. Payment was taken using a payment gateway connected to Mansun Consultancy Pvt Ltd's banking account, wherein Sundar acts as a co-promoter. The firm's recommendations to buy, sell, and deal in securities were flagged by SEBI as being made without the involvement of an officially recognised financial advising firm.
Akin to the last instance, finfluencer Gunjan Verma continues to be advising customers on investments since 2018, according to a news report. She wasn't an officially authorized investing adviser with SEBI, despite the fact that she had been billing consumers for her advising services. In light of this, SEBI also ordered Verma to cease giving financial guidance and levied a punishment of INR 1 lakh. She was additionally told to return every penny she has collected from her customers in the shape of advising fees.
The SEBI also clamped down upon a "pump-and-dump" operation early in March 2023, when finance influencers exploited online social platforms to deliberately alter stock markets for their benefit. This case underscores the requirement regarding compliance with regulations in the financial counselling industry because of worries concerning the legality and accuracy of financial recommendations provided by influencers.
The SEBI operation is a part of the organization's ongoing effort targeting unauthorized investment advisors, who regularly take advantage of naïve investors. The aforementioned procedures are among the most current in a series that the SEBI has started pursuing unauthorized investment advisors.
It was past due, irrespective of the channel via which investment guidance is disseminated, it is an advancement towards building trust and highlighting the importance of abiding by rules and regulations, according to Pranjal Kamra, a financial advisor on YouTube or fintuber as well as the founder and CEO of financial guidance company Finology Ventures Pvt. Ltd.
When influencers were fewer in number, SEBI registration was originally intended for businesses or individuals offering financial guidance to consumers in the offline world. To be covered by the same legal framework, however, is only natural given the emergence of financial influencers who are currently playing a key role in providing monetary guidance, stated Kamra. He believes that this action sends a strong statement about the value of responsibility and ensures that everyone providing financial advice is held to similar norms.
SEBI is working to guarantee that persons offering financial guidance do not transgress necessary laws and registrations in addition to protecting investors from fraudulent advisers. The nation's Finance Minister, Ms. Nirmala Sitharaman, also spoke regarding Finfluencers and has additionally warned consumers against making use of Ponzi apps for investment guidance.  Despite the fact that there are now no initiatives to control finfluencers as of now, Sitharaman emphasized the value of being cautious. She stressed that while a few could offer trustworthy, unbiased advice, mostly, almost 7 out of 10—might be guided by hidden agendas.
As a result, one ought to proceed with caution when accessing market-related data via social media, as well as one should ensure that your investing selections are founded on your appropriateness and thorough study. Be wary of unlicensed Finfluencers that provide suggestions and advise on different investment opportunities. Keep mindful that only advisers who are officially registered with SEBI are allowed to offer investment advice.
During a seminar hosted by the Association of Mutual Funds in India (AMFI), the SEBI Chairperson, Ms. Madhabi Puri Buch, received questions on SEBI's position on the implementation of rules and regulations regarding finfluencers. She replied in a cryptic manner, "Something is cooking." She made a suggestion that conversations regarding establishing rules for Finfluencers are still going on. The market watchdog is now drafting regulations concerning financial influencers, notably individuals who provide recommendations or advise without being registered with SEBI. Ms. Buch refused to provide any information, but it is obvious that SEBI is attempting to create a strategy to manage the substantial amount of unofficial or unauthorised financial advisors.
The creator and founder of Finnet Media, Ayush Shukla, expands on the aforementioned points by stating that these finfluencers could have lacked professional education in the fields in which they communicate, and that the quantity of not registered financial advisors offering unauthorised stock recommendations on online social networking sites has increased dramatically. SEBI's primary responsibilities include promoting and regulating the stock market as well as safeguarding the well-being of investors in securities. Shukla said in a statement that SEBI suggested that rules for influencers are being developed to ensure that unlicensed and unofficial self-appointed advisers are not endangering customers' financial assets who follow their advice and lose the lifetime value of their earnings.
There is no debate that certain influencers act with ulterior motives when soliciting advice on social media. I personally feel stricter restrictions must be put in place to safeguard the end consumer. That being said – when taking investment advice online, consumers must ensure that the person is SEBI registered. And even then doing your own research is key.

– Ayush Shukla
The quantity and reach of online influencers, particularly those in the financial sector, has exploded recently. Some of them are dedicated specialists who at the very least practice some level of ethics. However, the majority of them promote outdated, shallow advice or clichés wrapped in eye-catching but tacky sounds, illustrations, and video displays. Nowadays, anyone with only a smartphone may start an enterprise by making a free YouTube channel, Instagram or Telegram account, and so forth.
Thus, just like any other employee, these finfluencers shall be subject to certain standards and limitations set by SEBI while still being free to create material on the social media channels of their preference. Shukla disputes the notion that this somehow goes in opposition to the community, stating that the finfluencer community would applaud SEBI's effort because it demonstrates the government's understanding of the importance of content creators and its efforts to turn influencers into credible sources of information.
Developments after SEBI's hint towards regulations for finfluencers
Following Madhabi Puri Buch, the chairwoman of Sebi's comment that something was being planned for finfluencers, it appears that the aforementioned advisors have figured out a workaround; they have begun renting their research analyst (RA) license for a price. They charge 20% of the profits from their trading forecasts and stock recommendations as rent.
Currently, a post-graduate degree or professional certification and a minimum of 5 years of job expertise are required in India in order to become a registered RA. The majority of finfluencers don't fit this description. Rajesk K, director of brokerage Alice Blue, stated that while a person without a RA license may be employed by a business with a RA registration, the advise must be offered in the official title of the registered corporation. The finfluencers are now using a RA license which they have rented out, however the advise continues to be given by an unlicensed finfluencer, which goes against the rules.
Finfluencers claim that the rules are not well defined. Additionally, they claimed that RA laws are too onerous for dedicated traders to adhere to. One of the more important finfluencers, who wished to remain unnamed, claimed that a lot of them have tried applying for RA licences recently but are being turned down due to an absence of trust. He claimed that every finfluencer has breached a minimum of one RA regulation.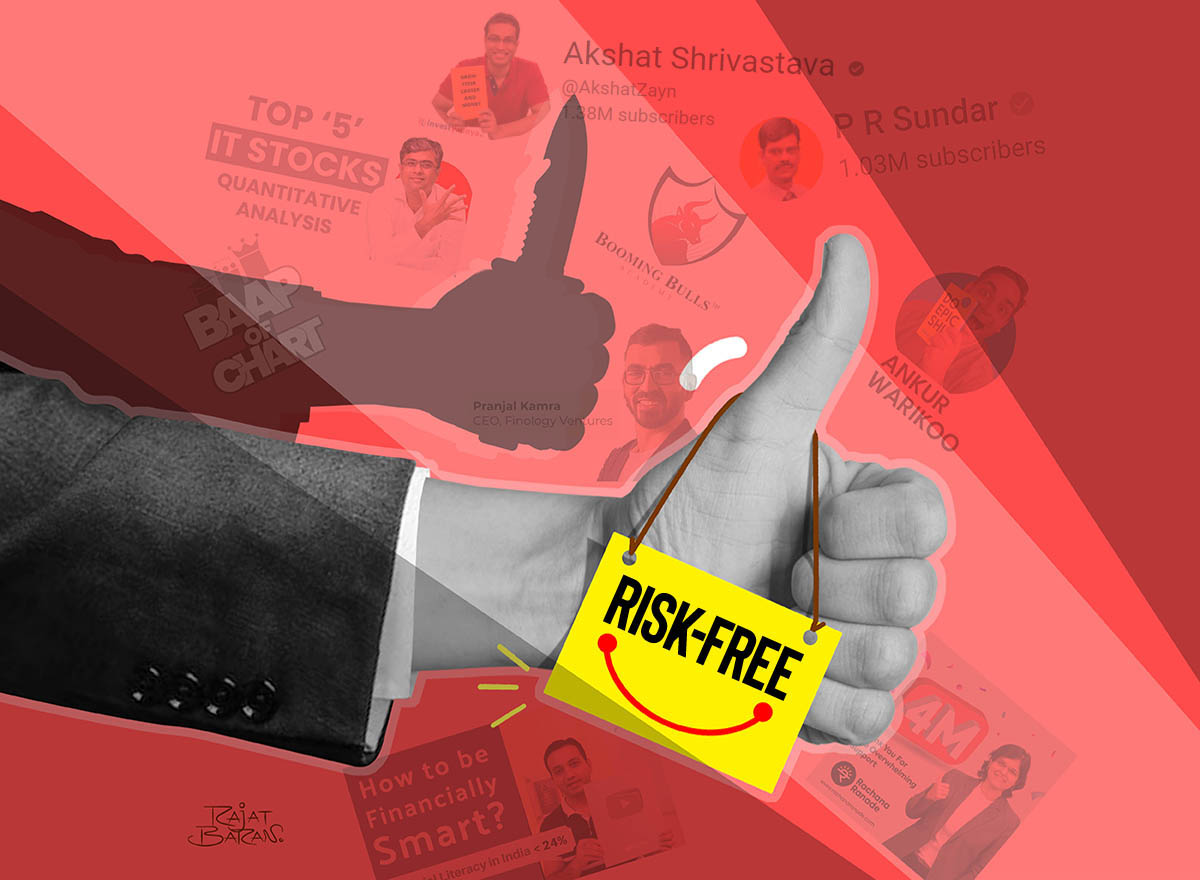 Published By Naveenika Chauhan