Trends
Tech Majors Like Infosys, Wipro, Tech Mahindra, and now Accenture are Distressing Fresh IT Graduates and IT Professionals by Delaying Onboarding Dates.
Tech Majors Like Infosys, Wipro, Tech Mahindra, and now Accenture are Distressing Fresh IT Graduates and IT Professionals by Delaying Onboarding Dates.  
Top IT and Tech organizations are delaying the onboarding of new personnel by up to 12 months, which has drawn attention to the sector's slowdown. This is primarily due to the sector's exposure to the West's protracted economic downturn. Despite providing certain new hires with offer letters as early as September 2021, Infosys, Wipro, HCL Technologies, Tech Mahindra, Accenture, and Capgemini have yet to announce the joining dates for such individuals.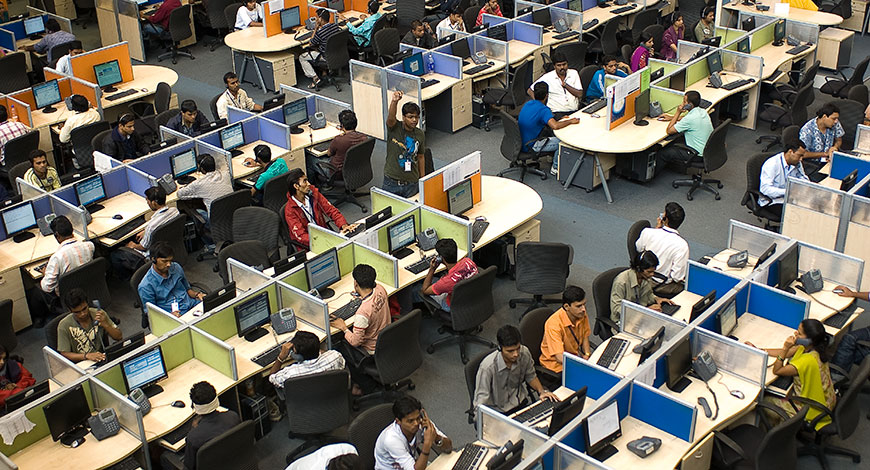 India's IT sector may have produced significant value for founders and shareholders and contributed to the nation's rise as a software powerhouse, but freshers, a crucial stakeholder, may have gone unnoticed.
After receiving job offers from IT companies during college placements, several students have publicly said that they were left in the dark and kept waiting for the joining date.
Freshmen who expressed their plight claimed that neither the corporation nor the placement agencies at their colleges were listening to their complaints. In addition, engineering institutions and students both worry that the delays may affect future campus placements.
A CV Raman Global University fresher job applicant from Bhubaneshwar said, "The college placement cell could have supported us in this challenging time."
Galgotias University Greater Noida student who recently graduated said, "I was placed via the campus placement unit. Now that I have graduated and they no longer care about me, even they are not reacting to my complaints. In any case, the corporation is not responding.
Some people have no other options after leaving secure positions to join a new company. Some of the workers were already employed by other companies, but when they received an offer letter from these IT companies, they quit their jobs and laid their documents down, according to Saluja. Unfortunately, they haven't received a joining date yet.
One job applicant says they left Cognizant to work at Wipro, although they haven't been hired yet. "I left Cognizant in March of this year after receiving an offer letter from Wipro. But now that I don't have a job, I'm having trouble. Wipro's HR department only sends me an automatic email response to my questions", the candidate said.
"Like myself, thousands of students are putting our futures in danger. We succeeded in the Wipro test in 2021. We declined proposals from other companies. However, a year has gone by and we have still not been enrolled. Wipro is either delaying or denying requests without explaining "More recent Nithin said.
Another recent graduate, Rushikesh Rupnar, stated "My offer letter has been with me for nine months. There hasn't been any onboarding news since that time. Do they consider us to be funny? Many students are eager to join ".
When a Tech Mahindra job applicant reported that their application had been canceled by the company months after obtaining a letter of intent to hire them, it seemed like a textbook example had occurred (LOI).
"I received a Letter of Intent and a placement with Tech Mahindra in March of this year. They also required me to take lessons and finish the required training without payment. Later, they informed me through email that my LOI was no longer valid "The IT employee commented.
Although the scenario may seem difficult for students, IT companies attribute the delay in the onboarding process to the pervasive economic uncertainties in the West and the consistently high turnover rate in India's IT sector.
Are IT freshers getting the attention they deserve?
In terms of revenues and earnings, Indian IT companies have grown significantly during the last ten years. The size of the checks signed for its entry-level employees, though, has mostly remained unchanged.
According to former Infosys CFO Mohandas Pai, the Indian IT sector has been abusing new hires for ten years. For the past ten years, the IT sector has been abusing new graduates. "There has been no increase in remuneration; corporations are still paying freshmen the same Rs 3.5 to 3.8 lakh that they were in 2008-09," he said.
"Due to the depreciation of the rupee, revenue for (IT businesses) increased by 13–14%. These businesses are profitable, and senior employees receive very high remuneration. Why not pay the younger ones as well?" he questioned.
Senior folks should make any necessary sacrifices, he stressed. "How can a senior employee accept a pay increase when junior employees aren't receiving raises? Do not treat them like midgets, but rather as human beings.
Pai's remarks coincide with a wage increase for top executives at IT firms including TCS, Wipro, and Infosys. Rajesh Gopinathan, the CEO of TCS, saw his pay increase by 27% to Rs. 26 crores, while Salil Parekh, the CEO of Infosys, saw his pay increase by 88% to Rs. 79 crores. On the other hand, new hires at these organizations continue to make between Rs. 20,000 and Rs. 30,000 in their first year, almost the same as they did a decade ago.
Mohandas Pai has already voiced concerns about the salaries of new hires at IT firms. "Indian IT pays its new hires poorly. And in fact, large corporations are coordinating with one another so they won't raise salaries, he stated in 2017. "There is excess capacity, so they are not upping (salaries). People are in severe need of jobs, he continued.
editing and proofread by nikita sharma