Trends
New Technological abilities will be required in the future for the IT sector to survive
The corporate landscape is changing due to technological advancements as we approach the fourth industrial revolution. Organizational processes, customer-facing strategies, the use of digital solutions, and working methods have all changed as a result of information technology (IT).
Organizations are aware of the value of IT as a crucial component of their infrastructure for success in a cutthroat industry. However, with the domain's quick transformation comes the requirement for qualified individuals to identify the demands of the sector and develop pertinent abilities.
According to the World Economic Forum, by 2025, robots will eliminate 80 million jobs and generate around 100 million new ones in the IT sector. People must thus develop these abilities to stay abreast of the demands and expectations of the sector.
As the usage of mobile devices and the internet rises, businesses are using IT to develop digital products for their customers. Understanding the consumer is a critical step in producing these goods, and employing information technology to meet their wants takes a specific talent. To build soft skills, a person must first acquire agility, critical thinking, analytical ability, and cognitive capabilities. However, hard skills are also necessary for survival in the field. Therefore, a combination of these abilities will be required for the IT industry's future. Some of the abilities that are needed in this technology-driven era are listed below.
Artificial Intelligence and Machine Learning
Artificial intelligence is widely used in business to streamline processes and make more precise judgments more quickly. There is a need to sift the data so that only pertinent information is shown because a lot of data enters the computers every day. According to business experts, AI has the potential to transform industries when combined with machine learning. In addition to the IT sector, Fintech is also transforming the healthcare, banking, transportation, and educational industries. People with the STEM skill set will be able to fill the post due to the growing need for sub-fields like deep learning and NLP (Natural Language Processing).
Cloud Computing and Development
The cloud's scalability, adaptability, and durability have made SaaS (Software-as-a-Service) popular across many sectors of the economy. Due to its affordability and PAYG (Pay as you Go) pricing mechanism, businesses are eager to use cloud technology. Cloud development is a unique talent to study for a rich career with MNCs and cloud development companies since everything is moving to the cloud and because of its many service offerings. To manage data pipelines, integrate data, and increase process dependability, the firms also conveniently use automated workflow development tools and GCP (cloud) infrastructure.
Full-stack Development and DevOps
Being able to work on both the client and server sides makes full-stack developers one of the most in-demand workers in the IT sector. Being a full-stack developer necessitates having varied abilities and expertise in a variety of fields, including database administration, version control, and front-end and back-end programming.
They are essential for the company to handle technological problems while saving a ton of money due to their experience in a variety of disciplines. DevOps, a related field, is also a crucial one for people to master since they are in charge of enhancing the efficiency of the company by creating tools and infrastructure, testing, maintaining, updating, and deploying programs.
Data Science and Analytics
Organizations need data scientists to improve company operations and increase business scalability. They assist in gathering important data, which is subsequently analyzed to boost corporate performance through data-driven decisions.
Data is a crucial component for enterprises to obtain insights into the demands of their customers in a society that is being digitally transformed. The sector requires competent workers to analyze the data from the data pool in a way that can be measured. Those interested in entering this sector of the future should be knowledgeable in disciplines like mathematics and statistics, have a keen eye for detail, and use an analytical approach to solve data-related challenges.
AR, VR, & UX (Augmented Reality, Virtual Reality, and User Experience)
AR and VR are essential technologies that businesses are investing in creating for the Metaverse. Additionally, with omni-channel marketing on the rise, this may be leveraged to establish a personal connection with customers. Brands are recognizing the value of AR for online brand building and recognition procedures.
User experience (UX) is the most sought-after expert in the IT sector since it has played a vital role in attracting more clients. Customer loyalty is more likely to occur when visual encounters with potential customers are enjoyable. The need for programmers who are UI/UX experts and have experience with AR and VR is growing as a result.
Blockchain Development
For enterprises, a distributed ledger is a new technology, and there aren't many specialists in the field. However, it is currently the most in-demand IT expertise in the market because of its applications and capacity to maintain data uniqueness with high security. Additionally, Grand View Research predicts that by 2030, the worldwide blockchain industry will be worth $ 1431.54 billion, which will increase demand for cryptocurrencies. Additionally, several applications have been developed to meet the demands of the BFSI industry, making Blockchain development a sought-after expertise in the market.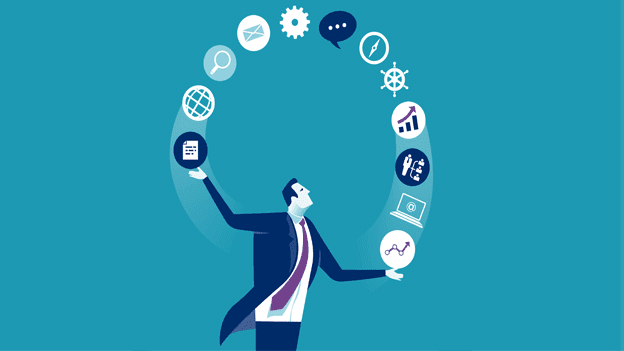 Future Forward
According to Gartner, worldwide IT investment will reach $4.4 trillion in 2022, up 4% from the previous year. Because of this, there will be a rise in both the usage of technology and the need for trained workers in the future. The most in-demand abilities for organizational growth are those mentioned above. People must develop these abilities to increase their marketability and prepare for a variety of job areas in the IT business.
Edited by Prakriti Arora