Trends
Top 10 Best Branding Companies In India In 2023
Branding companies provide the best research, strategy, and identity services. Research is essential for rebranding. Branding, as the name suggests, is the procedure of using themes, logos, projects, goal declarations, designs, advertising calls, messages, and many more to create a cohesive and positive view of your business. Branding means creating an image of your business that connects your brand personality across all aspects of your business – on the web, email, customer service, and any other customer touchpoints in your buyer's journey.
If executed properly, branding can go a long way to differentiate you from your competitors, promote customer retention and bring in new clients. Just as branding differs from marketing, branding companies offer exclusive facilities and services that a marketing firm or in-house marketing team can't offer.
What are examples of brands? Examples include Apple, Nike, Coca-Cola, Advil, and Tylenol.
Why Are Branding Companies Important?
Branding can influence how customers and potential customers perceive your brand, increase brand awareness and bring in new business. As we mentioned, effective branding will help you stand out from your competition.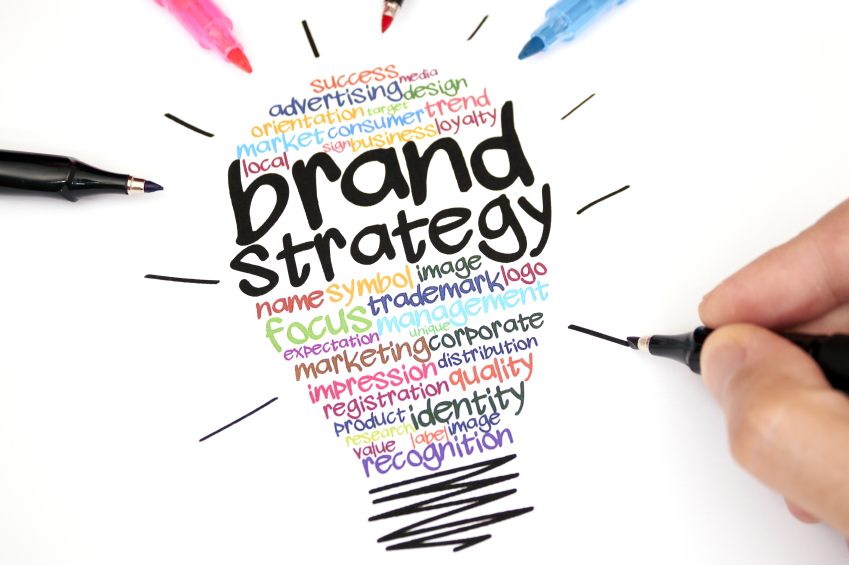 Your brand can help you show customers why you are the brand they should choose from all their options.
Branding also creates the complete brand experience your customers expect, inspiring brand affinity and loyalty. Your brand goes deeper than just brand recognition. It helps you manage your brand perception and control how others perceive your brand. This in turn helps to cultivate relationships with the target audience and turns them into brand ambassadors.
There are various branding strategies and branding services that you can use to create and cultivate relationships with your customers. If you don't have enough capacity to do it yourself or don't know when to start, don't worry. This is where branding companies come into play.
What Do Branding Companies Do?
As we've discussed, your brand includes everything from your company's visuals—logos, color schemes, etc.—as well as your brand personality, tone, marketing message, and how you communicate that message. Branding companies can take all these disparate elements and merge them into complete branding that pleases you and your target audience.
Branding companies have a pool of skilled and talented marketers, including copywriters, designers, strategists, developers, and more. Some branding companies even have specialists who work specifically in the areas of SEO, advertising, social media, or content execution.
In a moment, we'll talk more about branding company services that you can use to build your business. First, let's look at how branding companies differ from marketing companies.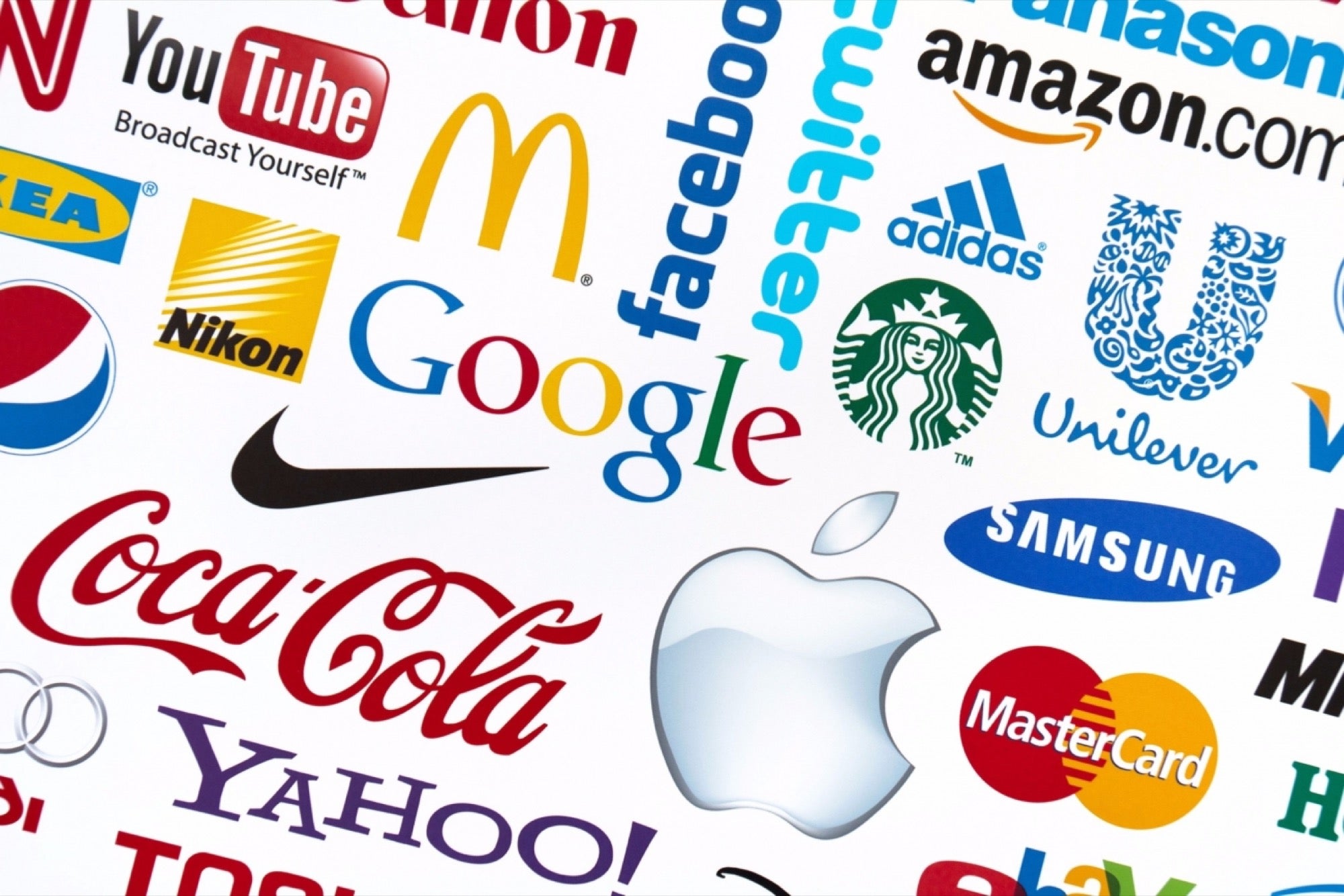 What is the difference between marketing companies and branding companies?
Brands and marketing companies might seem to deal with the same things. In some cases, it is true. But it is important to understand that branding is more about drawing attention to your company, while marketing is about getting your message across to your target audience. Branding comes first and marketing follows.
The Role Of Marketing Companies
Marketing companies have nothing to do with theme and logo development. Instead, it tries to align your brand (visual and otherwise) with your advertising strategy. Marketing companies take your brand and connect it with your target audience.
Branding companies create the face of your brand based on your values ​​and strengths as a business. Your brand is how customers identify your brand. This means building a brand identity on which to hang your marketing.
What services do branding companies offer?
Branding companies offer services to help businesses create, maintain or grow their brand. They help in making the brand more attractive, unique, and promising. 
Logo appearance
Logo design is the first look at your brand. When popular brands change their logos, it can be annoying for their fans, as some fans go so far as to condemn the brand based on the logo change alone.
People were not in support of Pepsi, then it changed its logo. Because they had spent $1 million on a new logo, the brand decided to handle the disapproval and retain the logo.
Brand identity
Brand identity is a blend of all the elements that businesses use to project the right image to customers and potential customers. This is distinct from brand image and overall branding, although the terms are sometimes used interchangeably.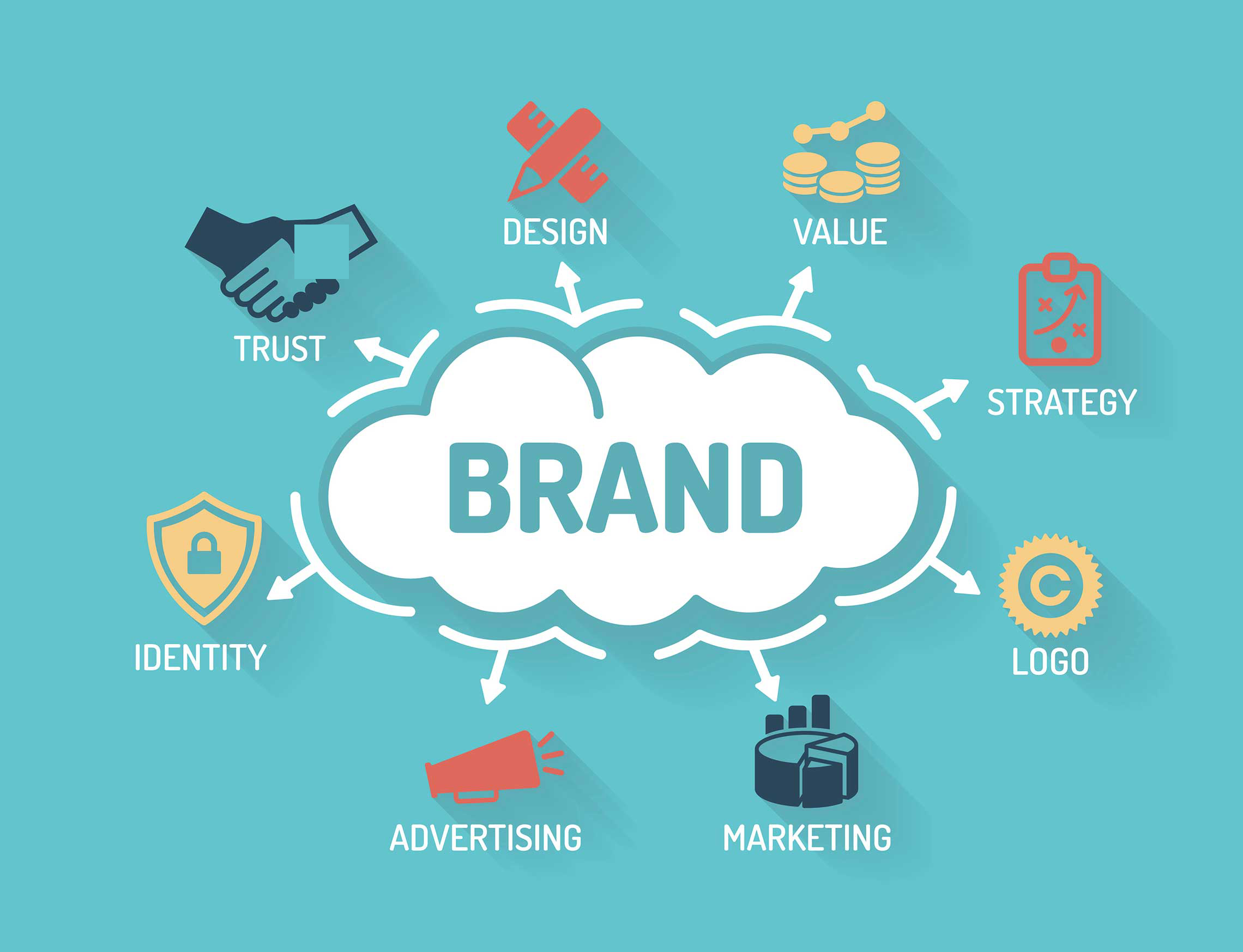 It can bring your customer's faithfulness and govern how the individual's brand is looked for. Branding companies can help you design a logo that grabs attention and builds a clear brand identity and even demonstrates your business values.
Brand News
Brand communication includes the words, language, and phrases used by your brand on your website and in your marketing materials. This includes product messaging, marketing messages, and everything in between. Your brand message is more than logos, slogans, and slogans, although those are part of them.
Brand messaging involves talking about what you can offer customers, how your products, services, and brand experiences compare to your competitors, and what customers will get from you that they won't get elsewhere. For creating a branding message that resonates with your target audience, you need to keep these branding guidelines in mind:

• Your Unique Selling Proposition (USP)
• Detailed understanding of your target audience
• Your company's values ​​and goals
• Your taglines, slogans, and other communications (including words and phrases you do not want to be used in your brand communications)
• Your brand stories
• Your brand tone used when creating content for your brand (and when you should use this tone) Branding companies can advise you on how to use all this information to create the right message to reach your target audience.

Brand location
The brand position must be specific, clear, desirable, and differentiate you from your competitors. Simply put, brand positioning is how you differentiate your brand. You'll have a hard time convincing a potential customer to come to you instead of going for other options.
Branding companies take help from market research and marketing analysis to see what clients are looking for. You can then use this information to align your USP with the expectations of your potential customers. For creating a strong branding strategy, you'll need to gather some information:

• Current Position: Identify and understand your current position and analyze how that position works for or in opposition to the brand
• Competitive positioning: Understand your competitors' positioning, their mission and vision, core values ​​, and brand architecture
• Messaging: Create a mission and vision statement and tagline or brand tagline that has an attractive and unique brand voice.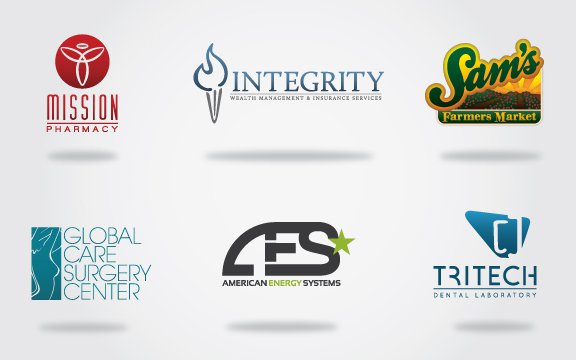 To do this, branding agencies analyze your industry or niche, your customer base, and your company culture to determine what your brand voice might sound like.
Style guide
Once you've decided on a brand message, identity, brand position, and brand voice, you need to build a brand style guide to ensure that everyone. The Brand Style Guide provides shareholders with a way to present their brand across platforms cohesively and consistently using the right colors, fonts, and more. Check out the Influencer Marketing
Hub style guide for example content to incorporate into your own. Branding companies will guide you in creating this guide. Social media should be given special attention in your branding style guide.
Fortunately, branding companies can help you understand how to walk this line without sacrificing your brand identity.

Better Branding = Better Business
As you can see, branding is much more than your name, logo, color, and font choices. All of these things and more go into creating a complete brand experience that your customers and prospects can participate in. Attracting the right audience to you is most important, wrapped in a visually identifiable package. Branding agencies are here to support your vision and bring your brand to life.
Top 10 best Branding Companies In India In 2023
1. Libcom Branding – Libcom, was founded in 2015 to better work with clients to build brands and manage growth. In 4 years only, they have been successful in designing and implementing strategies that have helped brands raise their standards, scale, and design culture. Their approach involves careful study and a detailed understanding of the brand/client on board. Simple and implementable planning and relevant insights were key factors in creating powerful and persuasive communications.
It is a branding company and perhaps one of the few branding agencies in Mumbai with a blend of analytical minds and the most outlandish ideas. The staff at Libcom help businesses find their strengths, a trait that can create unique spaces and spaces that can attract their audiences.
Well, that's the genesis of branding; the rest is built around beautiful storytelling, and that's our forte as a branding consultancy. Creating a value proposition and building a customer experience is what keeps customers buying more and keeps them loyal to the brand.
2. Aarts – It is the only company that is based in Indore city and was established in 2015. It is called Aarts Creative Consultancy Pvt Ltd, a branding company along with their design studio working with a focus on branding strategies, concepts, and services. The quality of work and their services are exactly at the level that makes so many customers come to their office to expand their business activities and increase people's awareness.
The company's costs are rated as good for corporate customers, making them work with great clients like Frost & Sullivan and Patanjali Ayurveda Ltd. The brand successfully transformed a 60-year-old brand that was running in the market and transformed the company structure into a new form only and re-established it in the market. She helped their business clients achieve more than 50% growth and showed only a new kind of plan created with branding company strategies that increased their fitness and their brand identity.
3. Brand Provoke – The planning of this name was great with the best quality and also the price. It is a complete combination of a good and reliable brand company. He works with branding and digital strategy founded in 2016 in the city of Delhi. It has a team of more than 10 employees who have the best experience in their fields of web design and development. They use UX/UI design and offer their clients more than 10 years of experience and the best way to handle brand management as well.
Making the most popular brands their partners and working with them on a great kind of teamwork and coordination. Lenskart, MakeMyTrip, and Aqualens are still working with Brand Provoke and trying to improve as much as possible. Several industries are working hard to provide overall feedback. With product design, consumer goods, logo design services, and designs with beautiful themes.
4. Leo9 Studio – At the intersection of art, technology, and business, they create design solutions focused on business success. Since 2012, this studio has been a global leader in design technology. Their services range from experience design, identity development, product strategy, branding, user experience design, user interface design, and technology development to digital marketing and SEO. Leo9 Studio's work has inspired positive business growth for many of our clients, including Travel XP, Sony, BMW, P&G Unilever, and more.
For over eight years, they have been designing experiences that honor brands; and they are proud of our awards and recognitions that testify to their performance. Today, when a virtual brand persona is essential for business success, Leo9 Studio strives to provide understandable and forward-looking solutions designed specifically for your brand.
5. AKS Interactive Solutions Pvt. Ltd. – Established in 2009, AKS Interactive Solutions Pvt. Ltd. is a digital agency with more than 50 highly trained professionals. They provide our clients with state-of-the-art services for the web and mobile devices. Their goal is to provide our clients with realistic goals and achieve them within the promised deadlines for guaranteed results and satisfaction.
They are adept at delivering innovative solutions through our content, design, technology, and marketing services. AKS Interactive Solutions Pvt. Ltd. is proud to have worked for 300+ clients from 12+ countries and 25+ industries. Their clientele includes multinational brands like P&G, Exxon Mobil, HP, US Foods, Encardio-rite, and Logitech and Indian brands like Jindal Saw, TV, Dineout, Jagran, LT Foods, SRM University, and many more.
6. ATop Digital – ATop Digital was founded in 2009. Their slogan says it in the best way, taking care of your brand to help you "STAY ON TOP" of this digital chaos and wilderness. Their company has a core team of highly experienced professionals who have helped several entrepreneurs, start-ups, and SMEs taste huge success.
They provide 360-degree digital solutions, from exploring ideas, and identifying innovative and breakthrough approaches to interweaving them with leading technologies, aggressive deployment, and most importantly delivering your idea to millions of users. The purpose of their existence is to guide brands to achieve digital enlightenment. They help brands discover their unique personality, a personality that stands out boldly and cuts through the digital clutter in today's aggressive internet age.
7. SGK – SGK is a global packaging and brand experience company. From idea to implementation, they deliver packaging solutions and brand experiences that give brands the freedom to speak louder, scale and empower faster. they simplify marketing and empower brands to deliver value.
SGK has almost 6,500 staff and 1,500 clients worldwide, with revenues of $744 million in 2019, and has advised many of the world's biggest brands for more than 75 years. SGK is a Matthews International company.
8. AJ Marketing – AJ Marketing Private Limited is a non-government company, incorporated on February 2, 2000. The legal assets of AJ marketing are Rs 5.0 lakhs and have 0.0% paid-up capital which is Rs 0.0 lakhs. AJ Marketing Private Limited has been mainly engaged in trading for the past 22 years and currently, the company is being discontinued.
AJ Marketing is a creative marketing company with a focus on the Asia Pacific. Advantages of joining AJ Marketing:
1) Work remotely
2) Working with an international team
3) Cooperate with the world's leading brands
9. White Pencil Studio – White Pencil Studio is a digital marketing agency that provides marketing solutions and services. It offers immersive design, branding, content marketing, performance marketing, and e-commerce. White Pencil Studio is a creative agency that uses creativity, technology, and culture to create connected brands and beautiful experiences. They've helped you meet industry challenges by providing you with an end-to-end funnel and powerful digital creative solutions to build future-ready brands.
Design – To deliver memorable customer experiences in this digitally-driven world, your brand needs to connect at the touch of a finger. Their digital architects create the most talked about products in the industry. Performance Marketing Around 95 million Instagram posts are shared worldwide every day; overshadowing brands becomes a chore in this crowded digital world. Their experts identify areas for improvement so your brand can make it to the list of exceptions.
Experience with e-commerce – If you want to transform your business into a brand, expand your clientele and increase profitability – you need to move to a more progressive mechanism. As an integrated marketing agency, the company focuses on end-to-end digital marketing, analytics, and e-commerce consulting for better ROI.
Content marketing – Content rules the internet – whether it's a social media campaign or copy for your website. Correct phrases at the correct time will spark curiosity, engagement, and the attention of qualified prospects.
10. SimplePlan Media – SimplePlan Media is a group of creatives who believe in delivering the best in the simplest way possible. The company designs websites develop apps for entrepreneurs and create brands for those who want to think differently. At the peak of our working relationship, three out of every five clients give them a 4/5 satisfaction score. The remaining two did not stop working with them.
The company was born from the simple idea that turning ideas into reality should be an unforgettable experience. We also know that the world decided that developing a website or an app or planning a marketing campaign had to be hard on your pocket and your mind. They are here to change that.
In SimplePlan, you won't find communications that are cold or hot in your pocket. Instead, you will experience the highest quality workmanship generously sprinkled with the human touch. They don't mind getting their hands dirty when they take on a project. A branding company likes it when they get it. He dives into the ideas we are working on. Like that time when a brand of hair dye came out and some of us went blonde so we could better understand the product and the experience, the end users would have.
EDITED and proofread by nikita sharma