Trends
Top 10 Best Daydream Mobile Apps In India in 2022
Top 10 Best Daydream Mobile Apps In India in 2022
Virtual reality (VR) is available on Daydream-compatible phones with Daydream. The Daydream app lets you launch your favourite virtual-reality experiences and browse from an ever-growing collection of apps and games.
Virtual reality platform Daydream is the latest offering from Google. Only a few devices can use it, and it has been around for just over a year. In comparison to Google Cardboard, Daydream offers a better experience. However, the app market is still a long way from being populated.
The majority of Daydream apps are currently video or art-related. In recent years, the VR apps market has grown and matured. Google's platform is what you use most often, and it makes sense that you use their apps. Here are some of the top Daydream apps! The apps we have below are for Google Cardboard, so if you want them, look down!
Introduction

Virtual reality (VR) is brought to Daydream-ready smartphones with Daydream. Daydream enables you to launch virtual reality experiences and browse from a library of apps and games that continues to grow.
Enjoy immersive gaming that puts you at the centre of the action, explore new worlds, and kick back in your own VR cinema. Featured content appears at the top of the app, so there is always something new to experience when you put on the headset.
Features of Daydream include:
Setting up a headset and controller for Daydream
Apps can be browsed and installed on the go or in VR
Bring your favourite Daydream experiences to life
An Android phone running Daydream, such as Pixel, and a Daydream-enabled headset, such as Daydream View, must use the Daydream app.
Top 10 Best daydream Mobile Apps In India 2022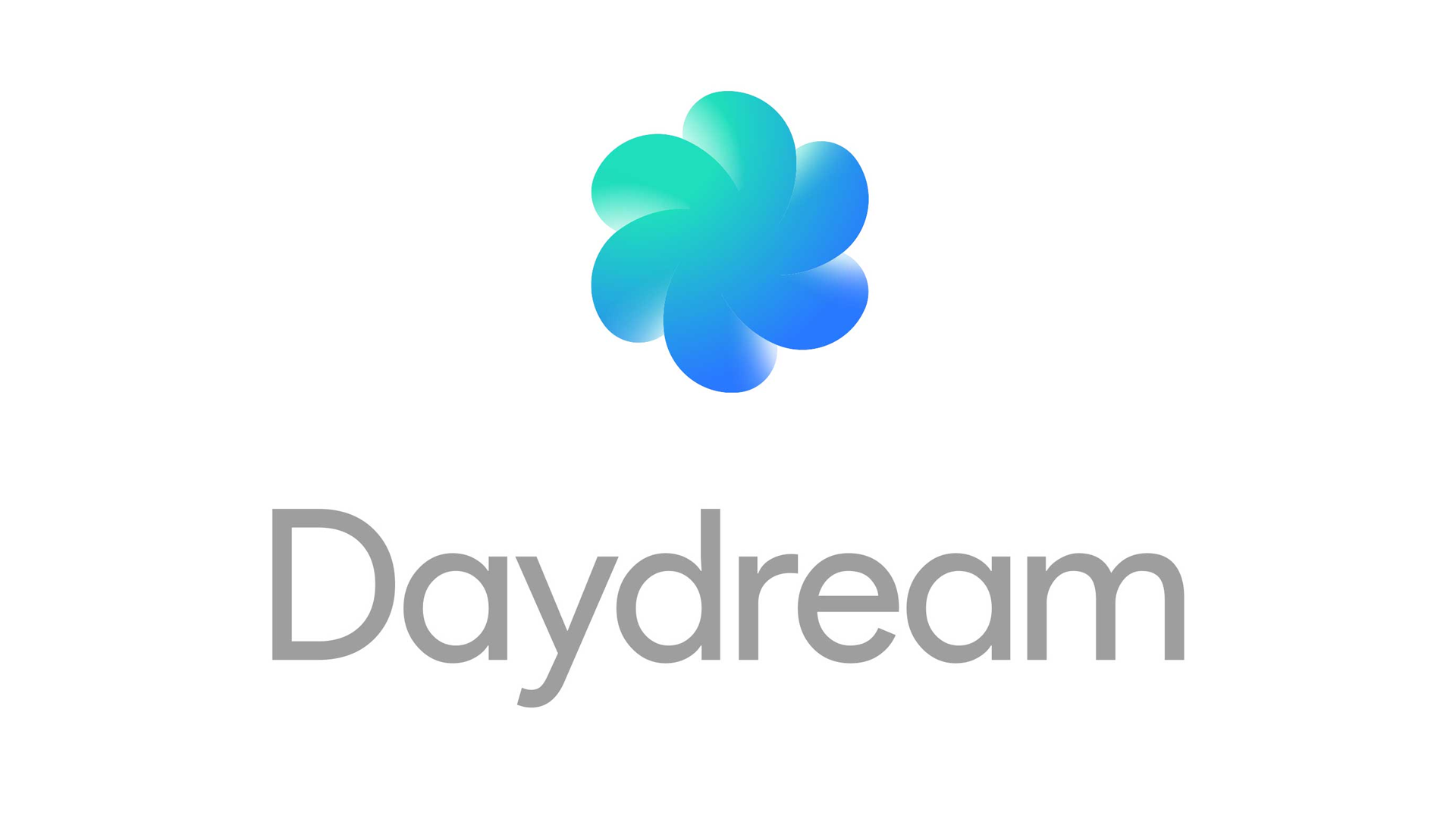 1. Daydream
Price: Free
Daydream owners should start with Google's official app. The setup procedures for your headset and controller are included in this app. The app also displays other games and apps that work with Daydream VR. The app can also be used as a launcher. Rather than in your phone's app drawer, you can find many Daydream apps within the Daydream app itself. This is most likely already installed, and make sure you utilize it to the fullest. Additionally, it is free and does not require in-app purchases. Occasionally, it may refer you to paid apps, but that's to be expected.
2. Firefox Reality Browser
Price: Free
It is, as its title says, a reality browser for Firefox. Mozilla is trying to create a VR browser. It's pretty decent, thankfully. There are some exciting features to enjoy, such as the ability to surf web pages, view content with 2D and 3D compatibility, etc. The interface isn't a complete browser, and some features are missing. In any case, this is your only option if you wish to use a browser other than Google Chrome. Right now, it's free and actively developed. Hopefully, it will improve over time.
3. Fulldrive VR
Price: Free
Considering that it is a VR app, Fulldive does a lot. It introduces you to all kinds of VR content bills itself as a VR social platform. It's all good and well, but that's not what makes it the one Daydream app you've got to try. YouTube content in 360 degrees, 3D, and other VR formats can be streamed through this device. Videos and photos stored locally can also be viewed using this device. A feature of the app that makes it stand out is its ability to browse other VR apps and games. Daydream support won't be available on all of them, but it's a good starting point.
4. Google Photos
Price: Free
The good news is that Google Photos is also a Google Daydream app. You can backup your photos and videos with this app on your device. All of that can be viewed on Daydream. VR photos can be taken with this app, and 360-degree photos and panoramas (of a certain size). There isn't another gallery app on the Daydream platform that provides such a high level of stability. Having this app on your smartphone is a no-brainer anyway, and this makes Daydream an ideal companion for it. This isn't the most exciting product ever, but we like it anyway. It only allows you to view pictures in a VR environment.
5. Google Street View
Price: Free
Daydream isn't advertised as an app for Google Street View. Nevertheless, it's a good one. Everyone is familiar with Google Street Map, and various places can be viewed at street level. It is an above-average and competent VR experience. It is also functional, unlike the majority of VR experiences. Besides seeing whole streets, businesses can be located as well. Overall, this is one of the better Daydream apps.
6. Netflix VR, AMC VR, Hulu, HBO Go, etc
Price: Free / Varies
The video streaming industry was among the first to adopt VR. However, the apps work fairly well for now, despite ongoing work on the experience side. The VR lounge will let you binge content just as you always do. Although Netflix and HBO GO have separate VR apps, Hulu rolled its VR approach into its official app. The subscriptions remain the same for all, making things easier. Daydream experiences aren't spectacular yet, but they're getting better as the technology matures. Each of these services requires a subscription, and it's your normal subscription for each service.
7. Plex VR
Price: Free
Daydream apps like Plex VR are among the best of 2021. It features many of the same features as the mobile app and supports the Plex Media Server. Among those features are 180-degree and 360-degree video, 3D video, simulated 5.1 stereo audio, and three interactive screens that can all be used simultaneously. With this method, it is probably easiest to get your home media into your Daydream headset without worrying about complicated setups. You can download Plex VR for free. However, there is a subscription service offered by Plex that offers additional features. 
8. Skybox VR video player
Price: Free
A video player for Daydream is Skybox VR Player. Skybox VR Player supports almost any video format. Content in 2D, 3D, 180-degree, and 360-degree formats are included. The PC component allows you to stream video content directly to your headset from your computer if you prefer. The experience is solid and enjoyable. You should consider creating your own VR content, especially if you already own a collection. The software is available for free download. This is an essential Daydream app.
9. VeeR VR
Price: Free
Daydream apps like VeeR VR are among the best. You can discover VR content on the platform. Videos and photos from VR are available in various genres, including horror, anime, travel, music, and even rollercoaster demonstrations. If you have an Oculus, Vive, or Samsung Gear device, the app also works with those. You can explore new stuff on this site or show off your Daydream to your friends.
10. YouTube VR
Price: Free 
Daydream apps such as YouTube VR are a must-have. It goes without saying. Since then, YouTube has only continued to grow its VR collection exponentially. Here you can see demo footage and actual content, from things you might be interested in into stuff you can show your friends. Regular videos are still available too. A few bugs have been found, but they will be fixed soon. However, the Daydream apps will likely remain a staple for a long time to come.
Understanding the technology of virtual reality
Virtual Reality (VR) and Augmented Reality (AR) have become the most popular and essential components of the digital ecosystem. The real and artificial worlds are represented in these two trendsetting technologies. Business owners, specifically app development companies, use them for experimenting relentlessly and building excellent mobile applications aligned with the latest trends. These get the best results for their startups or existing companies.
Due to the market's saturation with numerous mobile applications, the USP of your app profoundly determines its notoriety among the clients. VR and AR are two technologies that can draw attention and make your app stand out from the crowd.
Let's take a quick look at the two technologies.
Virtual Reality: what is it?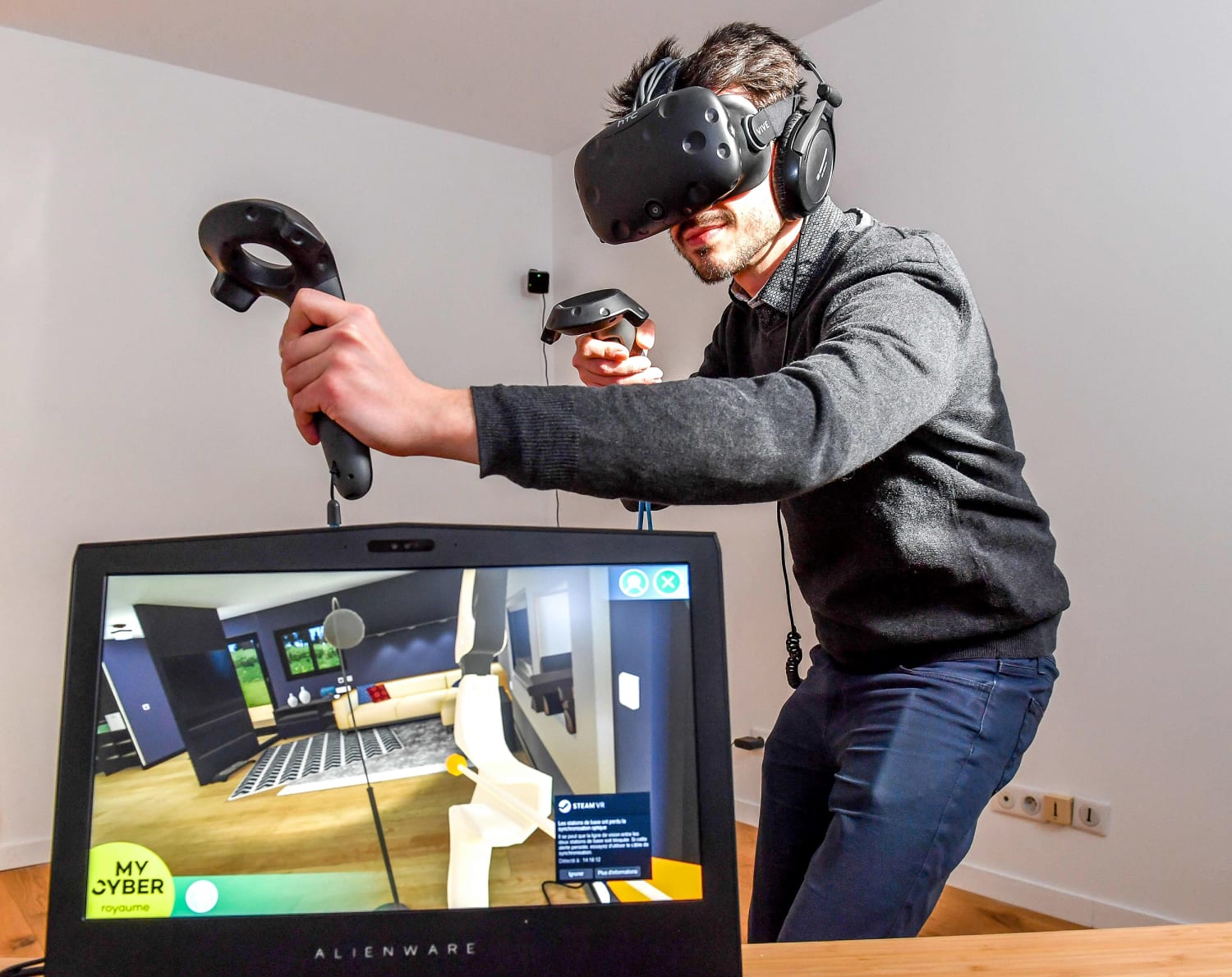 Through computers and tactile gadgets like headsets and gloves, Virtual Reality creates simulations similar to the real world and immerses the viewer. Virtual Reality can transport you anywhere in the world, helping you gather information about places by experiencing them as if you were in person. It is used in 3d movies and short films that you go to see in malls.
VR is used for entertainment and training, science, and the treatment of post-traumatic stress disorder. With a mobile application that includes virtual Reality, businesses can hold conferences at a single conference table or communicate directly with clients and customers.
Imagine that you are a professor and one of your students wants to see a lion in the jungle. A school or even a parent won't let a student do this. VR is one of the easiest and most creative ways to conjure up the feeling of visiting a jungle. Students could take virtual field trips and visit places they would not be able to access in the real world if it weren't for VR.
Augmented reality: what is it?

Adding augmented reality to your mobile applications not only makes them unique and innovative but also allows your customers to save time and money. Tech companies like Microsoft, Apple, and Google recognize that augmented reality is an emerging technology that will continue to generate profits with time.
In a luring, tailored and outwardly luring package, AR lets customers experience power and surprise. Let's better understand how app development is done using both AR and non-AR. Consider all of the features that the app allows: product carts, order tracking, order analysis, delivery status, and more. Suppose you own an eCommerce startup and build an eCommerce website for your products without using AR.
In that case, you will use the app features that the app allows: order tracking, order analysis, delivery status, and more. Shoppers will find the products they want on your eCommerce website and buy them. Buying is not the part that makes you a winner. It is excellent and average for a customer to return a product and request a refund.
Difference between AR and VR
The virtual and augmented worlds are linked through augmented reality (AR). VR takes you to a universe that has no connection to the real world, say to a planet far away from Earth- which can be helpful for everyday activities like browsing information, playing games, or shopping. 
A new dimension of interaction between the real and virtual worlds is created with the help of AR and VR when combined to create an immersive experience that transports the user into a fictitious world.
Here are some key differences:
The AR technology expands the real-world scene, whereas VR technology makes virtual environments immersive.

AR does not require a headset, whereas VR requires a headset device and sometimes gloves.

VR has 75% virtuality and 25% reality, whereas AR has only 25% virtuality.

VR isolates the users by taking them into a fictional world by keeping them connected to the real world, but AR keeps them connected with the real world.
Building top business mobile applications using Augmented Reality and Virtual Reality
With voiceovers and functionality, the virtual world is interacting with businesses. Various mobile app development companies integrate AR/VR into their mobile apps is undeniable. Here are some of the benefits and advantages AR and VR provide to businesses worldwide.
1. Improved Learning Experience
Students are using learning apps to design a better learning experience. Through AR and VR, the education sector organizes virtual trips for students and offers trainees training and excursions in a safe yet competitive environment that encourages exploration. The business sector is leveraging AR and VR to present their projects clearly and better understand them.
Thanks to virtual reality apps, learning languages has never been easier than it is today. Language learning can be enhanced with a variety of VR apps. It is possible to take VR information to an entirely modern level with the help of the best and most versatile app developers. Apps that combine augmented reality and virtual reality provide their users with both an interactive learning experience and a chance to implement things in real-time while they're learning.
2. Increased business performance
These modern technologies offer the best customer engagement solutions. Several different technologies are available to meet the needs of B2B and B2C through products and services delivered in real-time, navigation, or product presentations.
In addition, businesses are getting more advanced opportunities to tip the profit scales in their favour as AR and VR become easier to deploy over time. MAC uses these technologies to overlay different makeup styles and looks onto the customer's face and whatnot. Auto industries use these technologies to design and visualize a car's various features before building a model.
You can boost your business growth exponentially no matter what the industry is with AR and VR's excellent features and user-friendly experiences.
3. Matchless Interactive Reality
The majority of people now prefer online products and services over visiting stores or offices in person. Since they are convenient, online platforms have become a popular choice for booking flights and shopping for clothes.
By expanding the overall features of the online web store, AR and VR fit into the online picture perfectly. The majority of eCommerce apps integrate AR into them to try products without spending a lot of time and energy on returns.
These apps provide a 360-degree view of shopping, making it much easier to participate. Additionally, they guarantee client satisfaction. VR and AR can be incorporated into mobile apps to give businesses a major advantage.
4. Increased Consumer Engagement
Businesses looking to enter the advanced digital market and satisfy their customers can greatly benefit from versatile AR and VR features. Customers' engagement rates are boosted when they are provided with real-life experiences.
While using the application, users are immersed in it, allowing them to relate and engage more with it than they would have if it were a typical application without AR and VR features. App developers recognize the significance of client engagement, which is why they make VR and AR apps with client-customer interfaces that make clients feel confident about their purchases.
5. Brand Fidelity Boost
Customers and prospects can easily engage with AR and VR. A better interaction platform increases the brand's popularity by offering a better platform for interaction. Your brand's services and products will be more trusted if your customers love your app.
App success and popularity are heavily influenced by AR and VR, such as brand promotion and understanding customer needs. Take Pokemon Go as an example. Customers worldwide enjoyed the ease of use of this augmented reality app, and it became viral in a matter of days after it was released and had more than 500 million downloads.
6. Ease of Mobility
Using AR and VR, advanced technologies enable more effortless mobility in the future. Technology is changing how we buy almost everything from clothes to cars, chairs, and flooring.
You can access the app via your phone and make uniform shopping decisions without even leaving the house by unlocking your device and downloading the app.
With the lockdown phase having been so stressful for everyone, people could still stay in touch, arrange face-to-face meetings, and travel the world with their family and friends through the use of VR applications.
IIT Bombay held its virtual convocation ceremony amid the Coronavirus outbreak. The power of AR lies in its unstoppability and the benefits it provides.
7. Time-Saving Technologies
Virtual reality and augmented reality can save you a lot of time by offering time-saving solutions. A mobile app can help you find the best options, whether you want to buy a dress or a property, without wasting any time.
Managing your schedule is essential, and people are always trying to find better ways to manage their time. Advances in technology such as AR and VR help people who dislike wasting time more quickly and easily. With these technologies, you can save time and get the most excellent products and services from your home.
8. Best Opportunities Offered
Every consumer can benefit from AR and VR corporate applications. Apps that use augmented reality enable surgeons to peer inside a patient's body without making large incisions by helping patients identify symptoms. VR, gaming, and therapeutic imaging solutions can reenact medical procedures and create detailed organ maps.
With virtual reality and therapeutic haptic gloves, further diagnoses can be made faster and more efficiently. Additionally, not only the medical sector reaps the benefits of these technologies, but other sectors such as education, the landscaping industry, real estate, and retail, also make use of these technologies.
9. Enhanced Communication & Collaboration
Any company project is built on two essential pillars: communication and visualization. Visual effects allow AR to display analyzed data in tables, charts, and infographics and bring them to life in the best way possible.
By offering people submerged experiences to study and discuss data prototypes, VR takes data visualization to another level. Language translation tools in AR and VR also help in fluent communication by erasing language barriers. Conventions or shows can be viewed remotely, allowing users access to live experiences they otherwise wouldn't have had.
10. Advertising and Marketing
AR can be used creatively to improve consumer relationships and increase the likelihood of buying products. Events based on augmented reality provide an opportunity to impress consumers and competitors that haven't done anything like it yet.
AR and VR enhance promotional products and services. A product developed with these technologies doesn't require any marketing strategies. The experiences they offer to users speak for themselves since their main selling point is the marketing and advertising of AR and VR applications technology.
Final Thoughts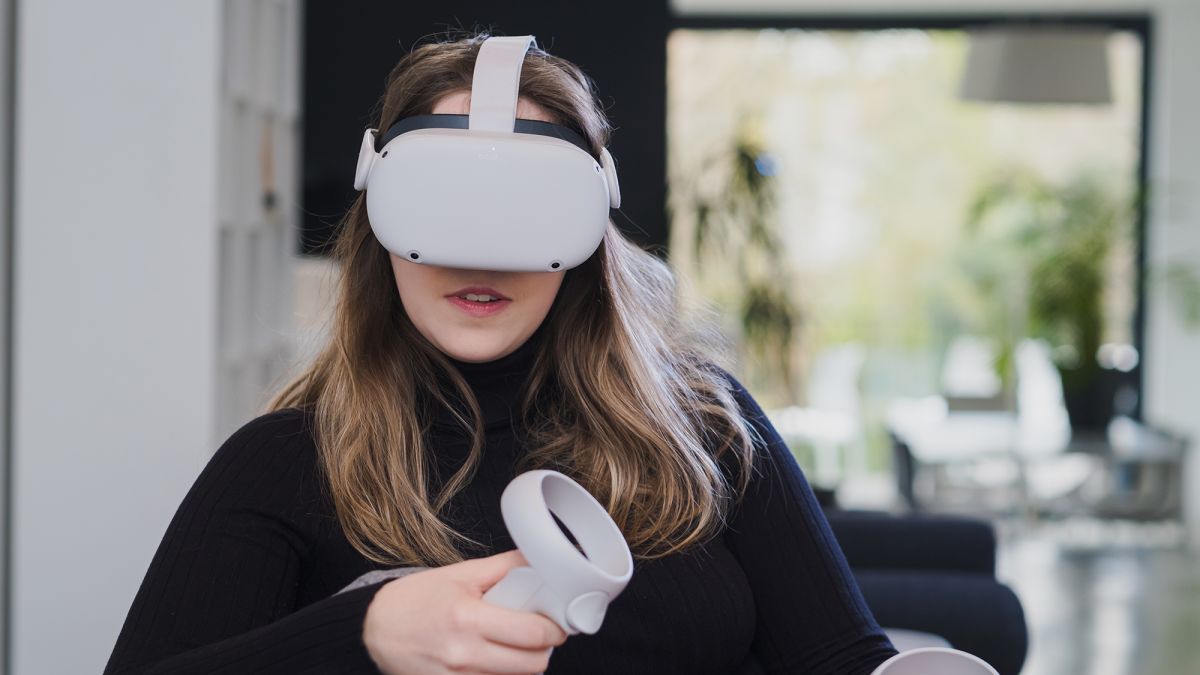 The digital era is being revolutionized by technologies such as Augmented Reality and Virtual Reality. In addition to the benefits mentioned above, these technologies are already widely used and will continue to be used in the future because they are convenient and convenient while providing a thrilling and exciting experience to users of these technologies.
Edited and published by Ashlyn