Trends
Top 10 Best Maps and Navigation Mobile Apps in India in 2022
Top 10 Best Maps and Navigation Mobile Apps in India in 2022
Whenever we think about getting to a particular place, it is evident that we will arrive somewhere. When we need a location, the first thing we do is open Google Maps.
The inbuilt navigation app is the only one everyone uses, so no one downloads any other navigation apps. It's highly recommended.
The most frequent update is for the navigation app. The Google navigation app has improved over the last few years. Travelling by car, train, bike, or even walking is more accessible with Google Maps. There are many alternative navigation apps for Android and IOS, and one of the most popular is Google Maps. Some people do not like Google Maps for some reason or another, and they may not like the limited features it offers.
Listed below, you will find the Top Navigation Apps for Android. Each application will be described in a short paragraph. In this way, you can learn about the features and functions, making it easier for you to decide.
Top 10 Best Maps and Navigation Mobile Apps 2022
1. Google Maps
It's time to turn around if you think you need an alternative to Google Maps, as it doesn't support offline navigation. In addition to offering offline use of Google Maps, it now provides navigational downloads.
A significant and welcome addition to Google Maps for regular users. The same functionality is available online, except that you do not receive traffic information. You should download your desired area online before leaving home.
Almost any form of transportation can benefit from this GPS navigation option.
Benefits:
Provides transportation services for a variety of modes of transportation

Traffic issues are discussed.

The driving time is based on your departure and arrival times.

Traffic-based ETAs in real-time

Offers traffic, accident, and road condition rerouting.

Offline version available
Negatives:
No sharing function on social media

The next-turn directions are sometimes missing or incorrect, causing drivers to miss their exits.

GPS can deplete batteries

You will often be directed back to the original route if you take the wrong turn, even if the alternative is shorter.

The reviews from 2021 mention issues with app updates, including automatic route changes caused by accidents and the removal of features such as upcoming turns.
2. HERE Maps
Maps of entire countries can be downloaded HERE and used almost exactly like online maps. To download maps, you must register, but once you do, you can download as many as you want, and registering is free. Nokia developed HERE Maps. It provides global mapping options through a simple, elegant interface. With offline maps, you don't have to rely on mobile data in your region.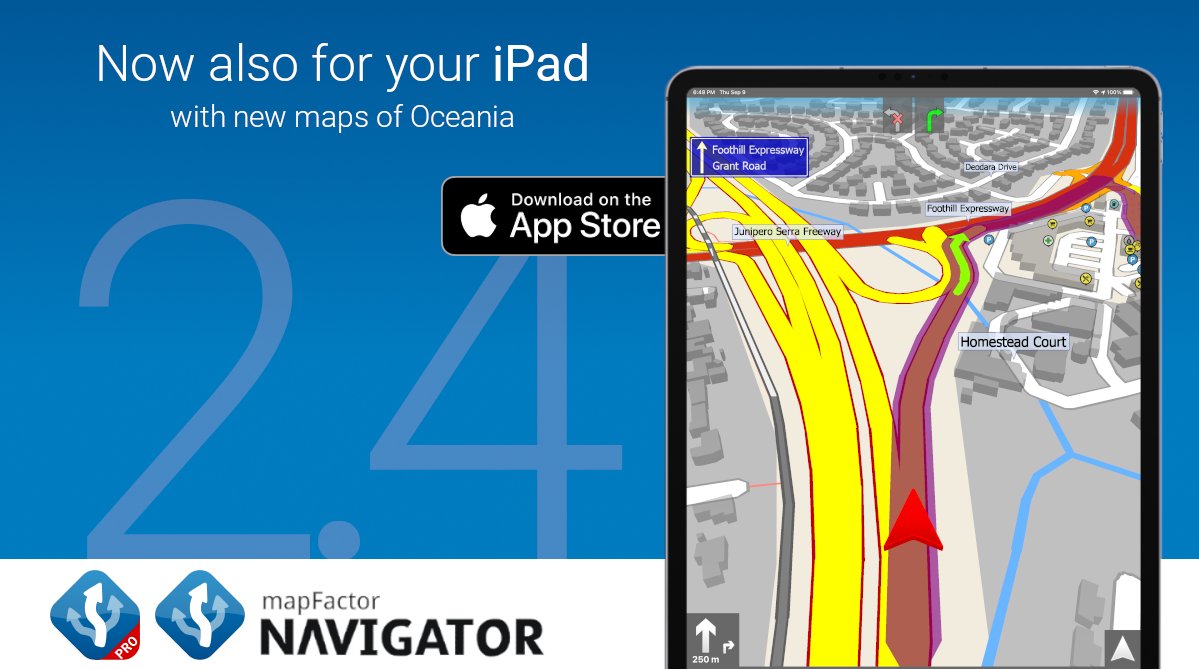 3. MapFactor
MapFactor is a classic turn-by-turn navigation app for Android for those looking for an alternative to Google Maps. The map files are downloaded and installed to your SD card so you can use them offline if necessary.
This application offers turn-by-turn directions in several languages as well as voice guidance. Changing your route based on whether you're driving a car, a truck, or walking is an option as well.
Audible warnings are also provided when approaching speed cameras. There are maps for countries, regions, and cities worldwide, but this one is for offline use only.
Benefits:
Due to OpenStreetMap data, the maps are up to date, and the points of interest database are extensive.

Due to OSM data, it has maps for most countries worldwide.
Negatives:
Traffic information is not up-to-date.

Some reviewers say maps are inaccurate, slow to load, and voice navigation does not always work.

A monthly or yearly subscription is required for features that require a subscription, such as alternate routes, no ads, and live HD traffic information.
4. Waze Social GPS Maps & Traffic
Regarding navigation apps for Android devices, Waze is the second app owned by Google. You can report accidents, police traps, and road closures in the Waze community. Traffic information is sourced from people who drive in traffic. It has an attractive interface as well. The app can also tell you if you're speeding and how far the police are from you.
Various factors can affect the route that Waze suggests. Additionally, it lets you share your location with friends and find cheaper gas on your route. The crowd-sourced nature of this app makes it unique.
Benefits:
Real-time traffic updates, such as accidents, construction, police, and road closures, so you can make alternative travel plans as needed.

To keep the maps up-to-date, community editors continuously update the maps.

Users can share gas prices.

A Facebook integration feature allows you to share your location via your timeline.

The most efficient route can be found based on traffic conditions, saving you time.

Over time, the app learns your favourite routes and destinations, even when you typically commute.
Negatives:
Congestion on the map can obscure your view due to roadwork and other obstructions.

Getting a lot of notifications with sounds can be distracting when it comes to social aspects.

The app constantly updates with new information, so it drains the phone battery quickly.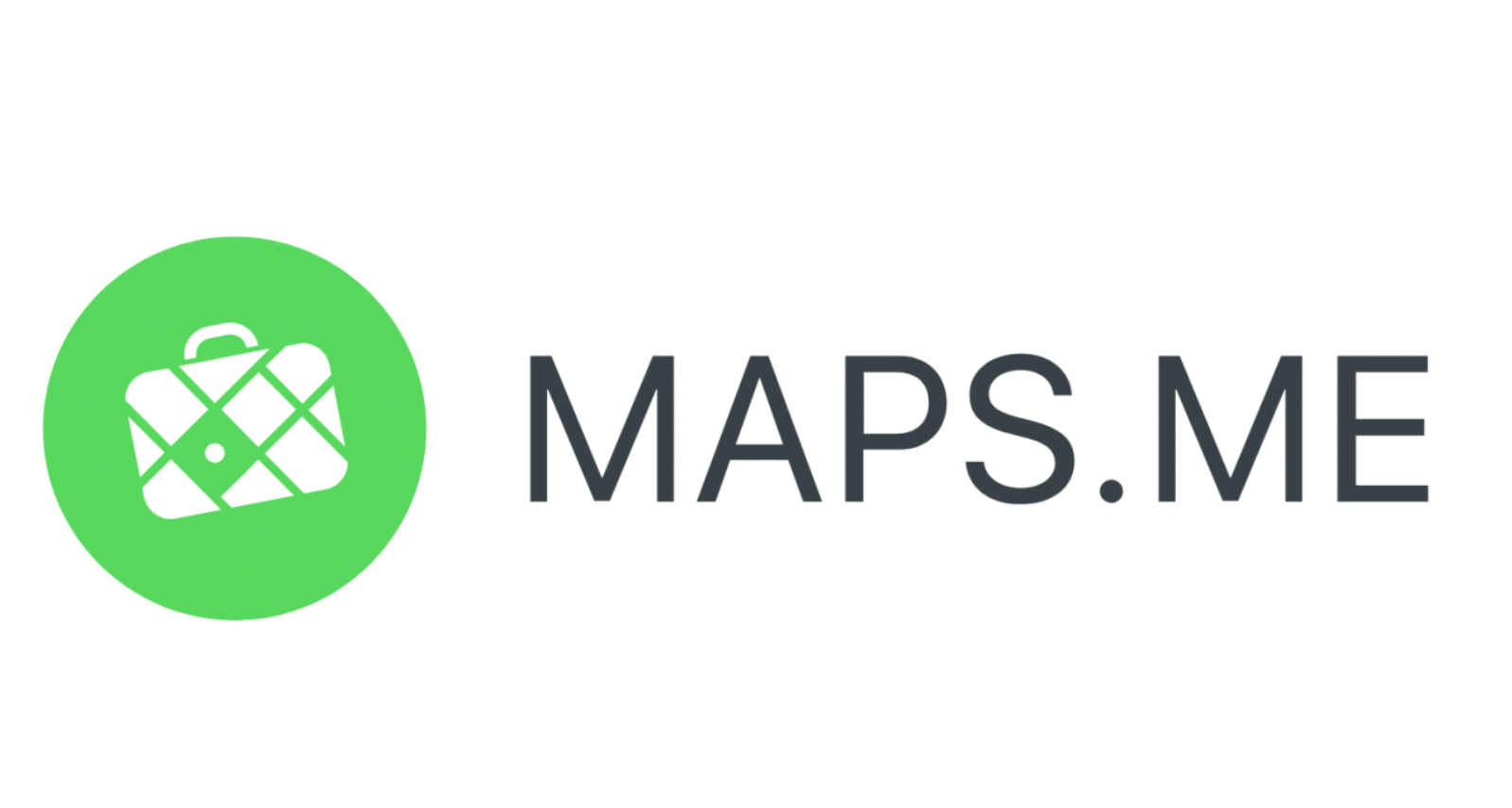 5. Maps.Me
The previous Play Store price tag of US$4.99 was well worth it for Maps.Me. Now imagine our delight when we find out that it is now free.
You should pick up this map app if you haven't already. Not only is it one of the best available Android map apps – with a clear and straightforward interface – but it also works offline and gives you an overview of nearby points of interest, such as subway stations, ATMs, petrol stations, etc.
Globetrotters will love this app as it offers offline access to high-quality maps worldwide.
Benefits:
With features including auto-following, turn-by-turn directions, traffic data, and more.

It supports offline capabilities such as searching, navigating, and locating ATMs and restaurants.

When you're online, your friends can see your location.

This app uses less battery power than other background-running apps since everything is offline.
Negatives:
Business listings on the maps aren't updated often.

Updates have made it difficult to read maps, and users have complained about the loading speed and interface.
6. CoPilot GPS
The offline maps available with CoPilot GPS cover most of the world. With CoPilot, you can link an account with your social network accounts, such as Facebook or Twitter, and get turn-by-turn directions to events that you're attending. CoPilot functions as a license-based service after the first map is free. For a small fee, you can get traffic data for 12 months. Plans routes not just for cars but also for RVs and large trucks.
Benefits:
All vehicle types can be customized, including narrow roads and vehicles with low clearance.

Locations like restaurants can be found offline using this application.

Audio navigation, traffic information, and 3D maps are included in the premium version.

With a subscription, it works worldwide.
Negatives:
A premium subscription varies between $13.99 and $99.99 per year.

Some reviewers note that the search function needs improvement, while others say that some routes don't consider large vehicles.
7. Sygic
Android users love Sygic, and for a good reason, it is one of the most popular offline navigation applications. Most countries in the world can be mapped using the TomTom-powered app. There have been over 100 million downloads of Sygic's navigation app to date. Besides guiding you turn-by-turn, offering voice-guided directions, and showing alternate routes, it also displays the speed limit.
8. OsmAnd 
With this free version of OsmAnd, you can easily navigate offline. As new roads, traffic lights, and so on are added regularly, the data used by the app is updated.
You can find viewpoints of interest along your route using wikipedia with the paid version. A special display mode shows bike routes, walking paths, and steepness contours to make the app useful for hikers and cyclists.
An OpenStreetMap-based map application.
Benefits:
It can be used online or offline.

GPX files can be uploaded and used as routes.

Guidance for voice, lane, ETA and even cycling routes are available.

In some countries, it includes a plug-in for routes to ski resorts.
Negatives:
Some users have criticized the app interface as poorly designed.

Improvements are needed to the address search function.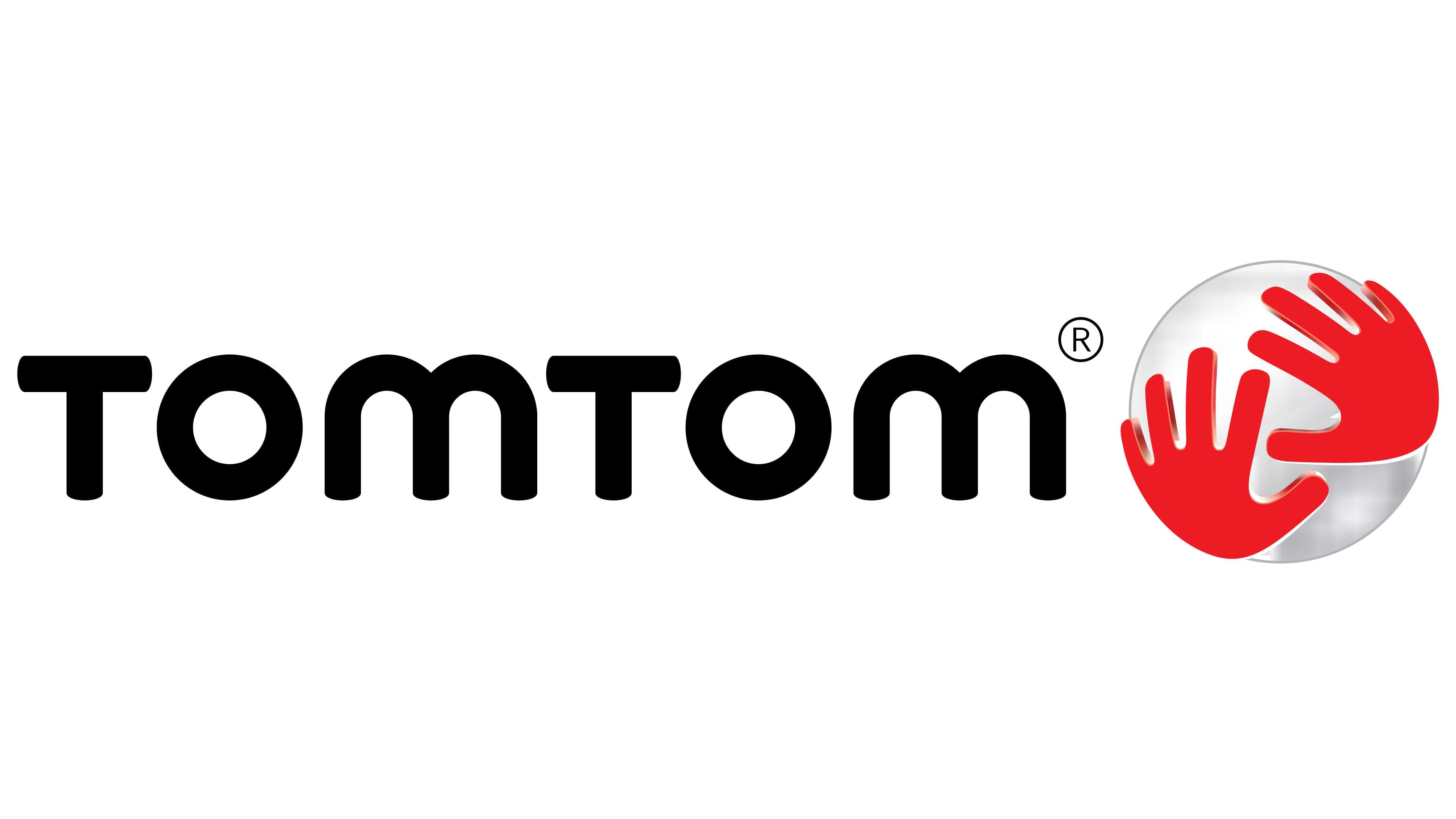 9. TomTom
Offline navigation is available for all options. It recently released a new version that offers real-time traffic information, 3D landmarks and buildings, and camera alerts. It is now compatible with Android Lollipop. From the famous GPS device maker comes an app for smartphones.
Benefits:
The app includes live traffic information, voice navigation, offline functionality, and 3-D maps.

When speed cameras are allowed, they show speed camera warnings.

Maps for other countries are included in case you are travelling internationally.

It gives you the option to tell friends and family your estimated arrival time.
Negatives:
A month's worth of navigation is free for the first 50 miles. A subscription is required after that.

Updates to the app are infrequent.

The trial period is free, but only for a limited time. You must pay $1.99 for a month, $8.99 for six months, or $12.99 for twelve months to purchase a subscription.

Users have complained the search function could be improved, as it loads slowly and sometimes gives incorrect results.
10. MapQuest
Many years ago, MapQuest was one of the most popular websites for directions. Surprisingly, the app for Android still exists, and it is available.
You can find closer gas stations, get live traffic updates, and re-route traffic automatically with the app.
Additionally, it provides directions for walking and driving. A desktop version of one of the original navigation services is also available for mobile.
Benefits:
Most of the focus is on maps and driving directions, but it also offers traffic information and turn-by-turn navigation.

Choose from multiple routes based on your preferences

Both the map and webcams show traffic issues.

It is possible to see the number of cars on the road via the live traffic camera.

On top of the page, a coloured "traffic bar" displays the progress of routes and traffic flow.

Find out where to get the best gas prices.

Searches for and helps you book hotels and restaurants through the app.
Negatives:
Some users find pop-up ads annoying.

It can be difficult to see details on small maps

The mobile version can provide inaccurate directions.

Offline access is not available.
Benefits of navigation apps
Did you ever lose your way on your way to that important business meeting that you have been setting up for months? Does this method often lead you to a dead-end if you ask random strangers for directions to a destination? Of course, we've all experienced a similar incident at some point in our lives. As a generation, millennials have witnessed a period of digital upsurge.
With the introduction of customized platforms, we have entered a new era of comfort. Recently, several popular apps have made life easier for their users, making them almost reliant upon the apps for assistance rather than any other resources. Apps have become almost like magic, providing solutions to all of our problems at the touch of a button. If you carry a small portable screen everywhere you go, you have your assistant and problem solver. The fact that apps are now so crucial to our lives and provide so many benefits is the reason for that:
Navigating is made easier with navigation applications, a blessing in disguise for people who travel and search. Thanks to these apps, travel and living are changing, which can help you find great restaurants and ways to reach your dream locations. In addition to collecting information and noting important places, these apps also allow users to contribute information. Both tourists and locals can use these apps.
Social media has provided us with 'connectivity', one of its biggest perks. It is convenient for travellers to share their travel status and location while commuting. Still, it is also convenient for their friends and family who wait at the destination and are forever concerned about their safety and whereabouts.
You can share your location with your friends and family by text message or through social media. What's great about these applications is their ease of use and affordability, and all devices are compatible with these applications, including Android and iOS.
It is the most reliable source of information due to the accuracy of technology! Unlike an uncertain mind with a margin for error, an automated service that accepts directions from satellites seems more logical. These applications don't just find the right location; they guide you to reach your destination with ease by guiding you through the best route possible.
All innovations are built on the foundation of time and comfort. A mantra repeated in our fast-paced generation that enjoys multitasking through various innovative media is that 'time is money.' Using these apps, Gen X and Y get real-time traffic information, find the fastest and shortest routes to the office or a venue, and know how long it will take them to reach their destination.
Navigation applications are available in all major app stores and are usually free. In addition to autonomous navigation apps, many phones also have automatic in-built navigation applications. It is almost certain that you have a navigation app on your phone, regardless of your operating system.
Conclusion
The majority of people already use a navigation app. Due to the variety of options available, it's sometimes easier to stick to what you've always used without looking for options that might work better for you.
As part of its integration with the Google Maps mobile app, Google Maps Navigation was initially designed for Android and iOS devices. GPS navigation systems are connected via the Internet to provide voice-guided instructions on reaching a given location. Applications require Internet access (such as 3G, 4G, 5G, WiFi, etc.) and use GPS satellites to determine their location. It plots a path to a destination that a user can enter. The app provides instructions for each turn throughout the route, displaying the user's progress.
Navigation maps are used throughout the conceptual model to express the route instructions. An abstract navigation map depicts the user's options for completing all steps required for attaining a goal, including the route they must take through the configuration. Global positioning system (GPS) is a satellite-based service that provides position, navigation, and timing (PNT) to users, whether on land or boat. The system consists of three parts: the control component, the space component, and the user component.
The U.S. Air Force maintains over 30 satellites that orbit the Earth twice a day as part of the space segment. The satellite orbits are crafted in such a way as to maximize the range of radio signals for users. Monitoring stations and ground antennas are part of the control segment, and monitoring stations and ground antennas facilitate communication between satellites and users.
This technology is in our smartphones, our cars, our watches, and in farming, construction, and surveying. Applications in military and weather forecasting are extensive.
Our list of navigation apps will hopefully help you find the best one for your particular needs. Trying a few from each category and seeing what works best for you is the best way to be sure!
Edited and published by Ashlyn