Trends
Top 10 Best Digital Marketing Agencies in India in 2022.  
Digital marketing is the part of marketing that uses the Internet and online digital technologies like desktop computers, mobile phones, and other digital media and platforms to promote products and services. Its growth in the 1990s and 2000s changed how companies and brands use technology to market themselves.
As digital platforms became more critical in marketing plans and everyday life, and as more people used digital devices instead of stores, digital marketing campaigns became more common.
These campaigns use a mix of search engine optimization (SEO), search engine marketing (SEM), content marketing, influencer marketing, content automation, campaign marketing, data-driven marketing, e-commerce marketing, social media marketing, and social media advertising.
Digital marketing includes digital media channels that don't use the Internet, like TV, cell phones (SMS and MMS), callback, and on-hold mobile ring tones. Digital marketing is different from online advertising because it can be used on channels other than the Internet.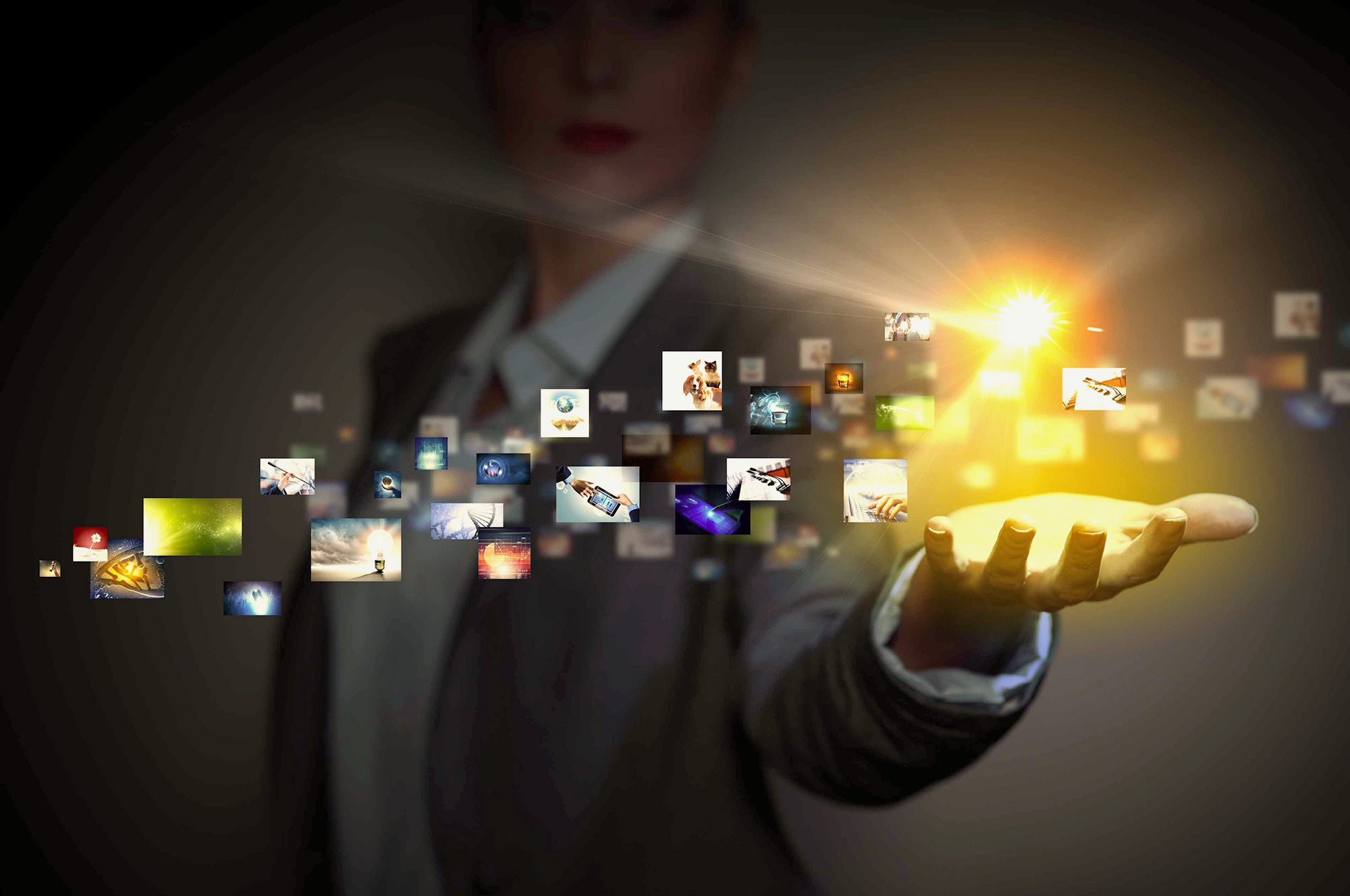 The growth of digital marketing is tied to the development of technology. In 1971, when Ray Tomlinson sent the first email, it was one of the first significant events. His technology made it possible for people to send and receive files through different machines. [9] But 1990 is the year most people think of as the beginning of digital marketing because that's when the Archie search engine was made as an index for FTP sites.
In the 1980s, computers already had enough storage space to hold huge customer information. Companies started to use online instead of limited list brokers, like database marketing.  Companies could keep better track of customer information with these databases, which changed the relationship between buyer and seller. But doing things by hand was not as effective.
The term "digital marketing" was first used in the 1990s. Customer Relationship Management (CRM) applications became an essential part of marketing technology when server/client architecture and personal computers became popular. Software companies had to add more services to their software to stay in business, like marketing, sales, and customer service applications.
After the Internet was created, eCRM software gave marketers access to massive online customer data. Companies could keep their customer data up-to-date and determine their top priorities based on their experiences. This led to the first clickable banner ad, AT&T's "You Will" campaign, in 1994. In the first four months after it went live, 44 per cent of people who saw it clicked on it.
In the 2000s, as the number of Internet users grew and the iPhone came out, customers started searching for products and making decisions about their needs online before talking to a salesperson. This gave the company's marketing department a new problem to deal with. Also, a survey done in the UK in 2000 found that most stores didn't have their domain address. Because of these problems, marketers look for new ways to use digital technology in their work.
Marketing automation was made in 2007 as a response to the fact that marketing is constantly changing. Marketing automation uses software to automate marketing tasks that have always been done by hand. For example, marketing automation helped companies divide customers into groups, start multichannel marketing campaigns, and give customers customized information based on what they did.
A user's activity (or lack of activity) will trigger a personalized message on their preferred platform. But despite the benefits of marketing automation, many businesses are having trouble putting it to use in the right way.
In the 2000s and 2010s, when more and more devices could access digital media, digital marketing got a lot more complicated. In 2012 and 2013, statistics showed that digital marketing was still getting more significant. As social media like LinkedIn, Facebook, YouTube, and Twitter grew in popularity in the 2000s, people became more and more dependent on digital electronics in their daily lives.
So, when looking for product information, they expected a smooth experience across all channels. Changes in how customers act led to a better range of marketing technologies.
Digital marketing is also called "web marketing," "internet marketing," and "online marketing." Over time, more and more people have heard about "digital marketing." Online marketing is still a well-known term in the United States. Web marketing is what people in Italy call digital marketing. After 2013, digital marketing became the most common term used worldwide.
It was estimated that 4.5 trillion online ads were served each year, and digital media spending grew by 48 per cent in 2010.
Businesses are using Online Behavioural Advertising (OBA) more and more to make ads that are more relevant to people who use the Internet. However, OBA raises concerns about consumer privacy and data protection.
Most business owners find it hard to figure out digital marketing and find a reliable service provider who can help them set up their business online. This is especially true for those who don't know much about the digital world. So, here are the top 10 best digital marketing agencies in India that will have a considerable impact on your brand and help your business grow.
Let's Talk about the Top 10 Best Digital Marketing Agencies in India in 2022.
1. Dentsu Webchutney
One of India's best digital marketing companies, Dentsu Webchutney, focuses on web design, promotion, and marketing. The company works with some of the best-known companies in India and has given its clients award-winning and unforgettable experiences. Webchutney has helped many brands build and keep good relationships with their customers. It does this with the help of a dynamic team of experts.
Website design, online advertising, mobile marketing, search engine optimization (SEO) and analytics, application development, and social media marketing are all services that are offered.
Location: New Delhi, Mumbai, and Bangalore 
Clients: HDFC, Wipro, Microsoft, Airtel, P&G, Unilever, IKEA, Google, Flipkart, HDFC, Titan, Uber, Swiggy, and many other companies are among their clients.
Awards: Remit2India, Clear tip, and Standard Chartered all won awards from the DMAI.
Case studies and essential work: Flipkart Honors Delivery Heroes, Tanishq pays tribute to our doctors, The Better Half Recipes are on Swiggy Instamart, and Uber lets you ditch your car.
2. Growth Hackers Digital
Growth Hackers Digital is the right place to grow your online business because it takes a balanced approach to targeted traffic, branding, customer acquisition, conversion, and customer retention. With a strong team of digital experts and a focus on return on investment (ROI), the company has helped many startups, established brands, and corporations worldwide find success.
Search Engine Optimization (SEO), App Store Optimization (ASO), Content Marketing, Ads on Facebook and Instagram, Ads on LinkedIn, Ads on Google, Analytics and Reports, Creatives and Messaging are all services that are offered.
Location: Mumbai and Bengaluru.
Clients include Universal Robots, Tata Communications, Cuemath, Decathlon, ICICI Bank, Vahan, Positka, Goalwise, Hush, Moonwalkr, Pattem Digital, Flora2000, JivoChat, Salesforce, LatentView, Unocoin, Avanse, and many more.
Awards: Most Promising Digital Marketing Agency in India by siliconindia, 2020 Clutch Leader Top Digital Agency in India by Clutch, and 2021 Clutch Leader Top Advertising and Marketing Agency by Clutch.
Case studies and Work of Note: Decathlon saw a 10x increase in blog traffic, a 4x increase in search visibility, and a 2x increase in e-commerce traffic. Orobind saw 500 registrations in 2 days and a 3x increase in leads from their referral program. ICICI Bank saw a 40% increase in customer retention and a 70% decrease in hiring costs. HashLearn had a CAC of 17, and more than 7,000 people signed up. Rang De cut its CAC by 90% and got twice as many investors in a month.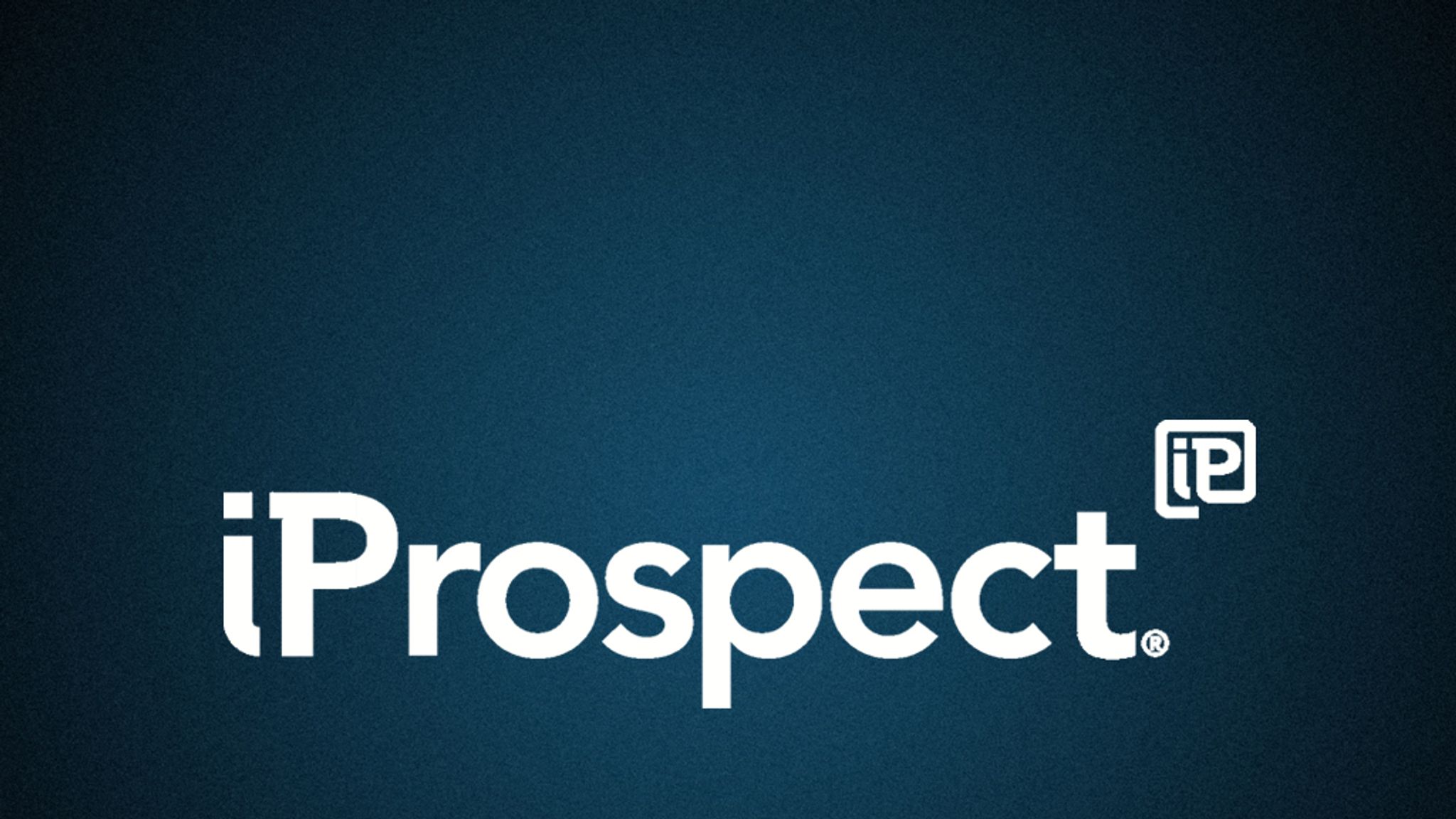 3. iProspect
iProspect was created to give digital marketing a more human touch. It combines creativity and technology to help brands stay ahead of the competition. The company has a strong team of more than 240 digital experts and believes in a simple but effective approach that helps brands grow and change tangibly.
Digital marketing, social media marketing, search engine optimization (SEO), mobile marketing, digital analytics, integrated digital campaigns, etc., are some of the offered services.
Location: Delhi, Mumbai, Bangalore, and Chennai 
Clientele: Elgiganten, Budweiser, Sonos, Parkdean Resorts, Under Armour, Tele2, and many more.
Awards: Mumbrella Awards, Singapore, 2016: Specialist Agency of the Year (South Asia); IAMAI – India Digital Awards, 2016: Gold Award for Best Search Marketing Campaign; Indo Lanka Customer Engagement Forum, 2016: Gold Award for Innovation.
Case studies and Work of Note: 177 per cent conversions, a 10 per cent drop in cost per click (CPC), and a 61 per cent increase in return on investment (ROI) for Elgiganten. An 82 per cent increase in awareness due to the OOH strategy and a 19 per cent rise in the number of people who associate Sonos with better sound quality due to podcast sponsorships. A 24 per cent ABL Share of Voice, up from 6 per cent before the campaign, and a 42 per cent drop in CPC from the previous year for Park.
4. WATConsult
WATConsult is a one-stop-shop for businesses that want to make a mark on their audience. It offers digital marketing and consulting services, media innovations, programmatic and e-commerce consulting, website and app development, etc.
Services offered include digital marketing and consulting, mobile marketing, digital video production, digital and social content, e-commerce consulting, online reputation management, website and app development, search engine optimization (SEO), etc.
Location: Mumbai, Haryana and Bangalore.
Clients include Cadbury, Mother Dairy, Honda, Bajaj Allianz, Nikon, Warner Bros, The Body Shop, Phoenix Marketcity, PVR Pictures, Oreo, Sony Six, Bioderma, Kotak Life Insurance, Godrej, ONLY, Vero Moda, Usha, Fiama Di Wills, Racold, and many more.
Women Leading Change Award Winner for 2021, IndiaFirst Life's Best Branded Content Campaign for 2021, etc.
Case studies and Work of Note: Mind Your Language campaign for "Racold" to use 1.5 million misspelled keyword searches in the brand's online marketing strategy, We Will Take Off Again campaign for GoIbibo.
5. Performics
Performics is a top digital marketing company that focuses on giving its clients personalized, interactive media and content experiences. Through an intelligent optimization loop and real-time experience management in the market, the agency's strategies align with how people think. Performics is set up globally to serve clients in multiple markets at a large scale. Its goal is to redefine performance by finding new ways to use data, consumer intent signals, technology, media, and content.
Performance Media Planning, Consultative Services, Voice Benchmarking, Affiliate Program Management, Mass Acquisition Media Services, Content Strategy, Conversion Optimization & User Experience, Search Engine Optimization (SEO), Planning & Insights Services, such as Behavioural Analysis, Consumer Demand Analysis, etc., Analytics & Technology Services, Conversation to Commerce (C2C), and PFX Consulting.
Mumbai, Gurgaon, and Bangalore are the places.
Clients include Airtel, Alt Balaji, Axis Bank, Cadbury, Mobile Premier League (MPL), Nykaa, Bajaj Finserv, ITC Limited, Cred, ICICI Prudential Mutual Fund, Republic TV, HDFC Bank, Reliance, P&G, and many more.
CRED gave an award for the Best Performance Marketing Mandate.
Case studies and notable work include "Breaking Barriers with Breaking News" by Republic TV, "Boosting Account Openings through a Robust Re-Marketing and Creative Strategy" by Axis Bank, and "Personal Loan Disbursement with Higher Relevancy" by HDFC Bank, and many more.
6. Mirum
Mirum is one of India's best digital solutions agencies. It has a team of more than 300 digital experts, storytellers, technologists, creators, and curious minds who work to provide services in digital communication, advertising, and technology. It is a full-service of digital solutions agency that helps brands build and run their digital presences with the help of years of experience and intelligent strategies.
Brand planning, content creation and strategy, social media marketing, campaign planning and execution, video production, online reputation management, crisis management, market research, pay-per-click (PPC), search engine marketing (SEM), affiliate marketing, and marketing automation are some of the services offered.
The place is Mumbai
Customers include Abbott, Bajaj Finserv, Lycamobile, Byju's, L&T Realty, GlaxoSmithKline (GSK), Duracell, Berger, Hero Electric, and Carrier, RBL Bank, and many more.
7. BC Web Wise
BC Web Wise is a full-service digital marketing agency known for its strategic brand services, world-class creative work, and thorough consumer research. The company has a strong team of creative, social, search, media, and technology experts who work hard to help clients reach their marketing goals.
Services include Social media marketing, planning and buying media, Search engine marketing, online reputation management, video production, e-commerce, web design and development, website development, mobile app development, performance marketing, and chatbots for WhatsApp.
Location: Mumbai, Delhi, Bangalore and Kolkata.
Hero, Mahindra, Park Avenue, Nutrela, BharatBenz, Astral Pipes, Unicef, PediaSure, Ensure, Abbott, Axis Bank, ICICI Prudential, Unilever, ASUS, Emami, ICICI Securities, Titan, Bajaj Almond Drops, The Economic Times, Godrej, Maruti Suzuki, Boroplus, Pond's, and many others. Others. are among their clients.
Best Digital Integrated Campaign by CMO Asia in 2017, Best Marketing Communication by CEF in 2016, and Best Marketing Campaign of the Year by CEF in 2016.
Case studies and notable work include Fevicol Design Ideas, Steam A Doodle, and the Camlin Experience App.
8. Ethinos
Ethinos is a well-known digital marketing agency where creative minds meet media and technology to make solutions for your business that are unique and fit your needs. The company uses AI to run media performance programs that help you reach your business goals. It also tries to come up with unique strategies that work well.
AI-Based Marketing, Data-Driven Marketing, Omnichannel Marketing, and B2B Marketing are some of the offered services.
Location: Mumbai, Delhi and Bengaluru.
Customers include Decathlon, Motilal Oswal, Apollo 247, Fly Dubai, Tata Communications, Westside, Niyo, Kotak Mahindra Bank, Bharti AXA, Hubspot, and many more.
Case studies and Work of Note: Digit saw a 309% increase in two-wheeler insurance sales after the campaign started, and Apollo 247 saw 100 people sign up for their platform every 6 minutes. In addition, Kotak Mahindra Bank saw a 99% increase in loan applications and a 36% decrease in the cost per application, among other things.
9. The FoxyMoron
With its honesty, creativity, perseverance, excellence, and experience, Foxy Moron has become one of India's best digital marketing agencies. The company started in 2008 and is inspired by the future but has its roots in revolution. It helps startups keep brands going and improve the customer experience.
Services include Content Marketing, Technology Services, Content Production, Content Partnership, Website Design, Web Development, Search Engine Optimization (SEO), Search Engine Marketing, Data Analytics, Omnichannel Commerce Consulting, and a lot more.
Location: Mumbai, Gurugram and Bengaluru.
Clients include ICICI Bank, Complan, Cadbury, Lenovo, Fcuk, Luminous Solar, Ford, Mahindra, Kolkata Knight Riders, Bajaj, Cello, OLX, Star Sports, Hyundai, Lido, Shell, and many others.
Prices: Digimarcom Leadership Awards for Best Integrated Digital Campaign, e4m Mobile Awards for Best Content Marketing for Social Media, and Shark Awards for Best B2C Campaign.
Case studies and notable work include changing how data is transferred with SanDisk, getting people to break up on Valentine's Day for Burger King, and making people happy at home during a lockdown with Hershey's.
10. Schbang
Schbang offers integrated marketing services under one roof. It is known for its simple but effective strategies, creativity, management skills, and expertise in establishing brands digitally.
Services Offered: Integrated Marketing Solutions, Digital Content Creation, Search Engine Optimization (SEO), Video Production and Photography, Technology and Design, including UI and UX, Influencer Relationship, Celebrity Management and PR, Media Planning and Buying, E-commerce Strategy and Execution, etc.
Mumbai, Bangalore, and Delhi are the places.
Customers include Saffola, Crompton, Godrej Expert, Barbie, MAC, JW Marriott, Syska Personal Care, Breathe Free, VISA, Baskin Robbins, UNO, Fevicol, Hot Wheels, Dr Fixit, Asian Paints, Kaya Clinic, and many more.
Case studies and notable work: #UngenderMenstruation with Boondhcups, "Change the Conversation" with Myntra and the Syska SW200 Smartwatch for Syska.