Trends
Top 10 Successful Unicorns In Turkey
Top 10 Unicorns In Turkey
Unicorns: It has become one of the biggest investors in the entrepreneurial economy, surpassing many European countries in investment and even entering the league of billion-dollar investments. 129 Turkish startups received $1.3 billion in investment in the first half of 2021. The unicorn ecosystem is set to grow by another ten unicorns after Getir and Dream Games. Previous to this, we had analyzed the economic situation of Turkish startups.
Turkish investments in the entrepreneurial ecosystem set a record in 2021. A quarter this year reached the amount funded in the last ten years. In addition, $746 million was funded in 63 startups in the second quarter of the year, compared to $736 million in the last ten years.
The investment of angels and venture capital in Turkey in the second quarter was ranked eighth in Europe and second in the Middle East and North Africa. In the second quarter, the country received more foreign investments than the first quarter from many European countries for example Norway, Belgium, Finland, Austria, Ireland, Denmark, Italy, and Poland. As a result, Turkey has risen to the top position this year after ranking second last year with an investment of USD 29 million.
The second quarter of 2021 saw USD 8.8 in angel and venture capital investments per capita. This statistic places Turkey ahead of Italy, Greece, Portugal, Russia, and Poland.
Startups announced the Turkey Startup Ecosystem 2021 2nd Quarter event, in which figures placed Turkey in the billion-dollar category. 3% of investments were over $50 million in the second quarter.
Venture capital investment went to Getir, Martı, Dream Games, Ace Games, Appsilon Diamond, Ödeal, Trio Mobil, Tarentum, Veloxia, and EasyCep.
Six million dollars was funded in female-led startups in the second quarter. Among the US companies attracting US attention are Dream Games, which has a value of $1 billion, and Getir, whose value is $7.5 billion. In addition, Hepsiburada, which went public in New York in September, has a valuation of $4.2 billion to date after its IPO. There are now five unicorns in Turkey, including Trendyol, Hepsiburada, and PeakGames.
Modanisa
It all began with a vision as they wanted to clothe that fit their lifestyle and time. Modanisa.com went online on Mother's Day in 2011.
The online clothes store Modanisa was able to give a number of clothing to the targeted audience for the first time.
MODANISA is a Turkish company that now serves 140 countries. Modanisa supports six languages: Arabic, Turkish, English, German, French, and Bahasa.
Modanisa's app and desktop platforms are used by over 20 million people each month.
Modanisa ships thousands of boxes to five continents each day and sells about 650 brands and 70 thousand clothes.
A few years ago, I decided to begin an online clothing store that allows customers to find anything they want based on their budget AND provides top-notch customer service.
Throughout time, Modanisa has established itself as a brand to be respected. A fashion brand that values its customers is not just an everyday company.
Its mission is to provide its customers with the highest quality items and the best customer service.
The Modanisa brand gives trendy clothes at competitive prices for women seeking modern styles. To provide their customers with the best clothing, they focus on quality and design.
The product range at Modanisa Turkey consists of abayas, tunics, trousers, etc.
Company overview
| | |
| --- | --- |
| Legal Name | MODANISA  |
| Industries | E-Commerce, Fashion, Women's |
| Founder(s) | Kerim Ture, Lale Tuzun, Sami Guzel |
| Founded Date | Jul 17, 2011 |
| Total Funding Amount | $25.5 M |
| Investors | Wamda Capital and European Bank for Reconstruction and Development are the most recent investors. |
Insider
Two foreign companies have funded Turkey's fifth unicorn, software giant Insider, which is worth more than a billion dollars.
The insider was founded in 2012 by six Turkish friends. Sequoia Capital funded nearly $11 million in 2018, and Riverwood Capital funded about $32 million in 2020.
In a short amount of time, they boosted insider's business by $121 million from the two companies.
Our head office is in Singapore, but we have over a thousand employees worldwide, including 25 offices.  
On March 1, Hande ilingir told the daily Milliyet that "hiring women engineers will be our priority."
Peak Games was the first Turkish unicorn company, with a market capitalization of $1.8 billion in 2020. Getir finished in second with a $7.6 billion valuation, while Dream Games, a videogame company, came in third. Trendyol became the first Turkish company to be a "decacorn," a corporation worth more than $10 billion, and became the fourth unicorn.
Over 800 internet sites broadcasting on five continents employ Insider's software solutions.
Company overview
| | |
| --- | --- |
| Legal Name | Insider |
| Industries | Analytics, Artificial Intelligence, Digital Marketing, Lead Management, SaaS |
| Founder(s) | Arda Koterin, Okan Yedibela, Mehmet Sinan Toktay, Hande Cilingir, Muharrem Derinkok, Serhat Soyuerel |
| Founded Date | 2012 |
| Total Funding Amount | $167.1M |
| Investors | ESPRO Investment and Riverwood Capital are the most recent investors. |
Good Job Games
Good Job! The title was among the many Nintendo Direct Mini titles the company announced last week, and it arguably couldn't have come at a better time. There's something for everyone who misses their day-to-day work in this lighthearted, chaotic puzzle game. It's a perfect counterpart to working a full-time job.
Players are given the role of an unattractive caution sign person who is told is a clumsy child of the company CEO in a brightly animated world with road or safety signs. By completing puzzles in charming, isometric office environments, you work your way up through the company.
A player is assigned a simple office task at each level, for example organizing packages or setting up a projector. Nearly all objects can be moved, thrown, or smashed, making the environment extremely detailed and engaging. Generally, your objective is to complete your goal quickly while causing as little damage to your father's company.
At some point, I could feel those two gameplay paths diverging. I carefully walked down the stairs with the projector and plugged it in as a solution. Getting all the doors open with minimal damage needed a complex solution involving plugs and cables. This could have completed this level easily.
My trick was to poke a plug into a doorway and throw the projector through a glass window, a wall, and into the unsuspecting audience below. But, of course, you find it amusing that your co-workers don't appear to care how you achieve your goal, so you find it even more hilarious when you stand in the wreckage of the conference room with its scattered couches and bookshelves.
Good Job! it has a nice side. Both play styles seem to be equally rewarded in the game. It will grade you well if you complete a mission slowly and conscientiously to avoid dangerous objects. Likewise, cartoonish physics will grade you well for speed if you can get through them.
It has a co-op mode, too, so players can strategically work together to speed through levels more quickly. Unfortunately, the result is usually just twice as much slapstick chaos, with two people throwing office furniture through walls instead of one.
This is a fantastic game for those stuck at home wishing to entertain themselves. Do you long for a break from your 9-to-5 cubicle or loading dock? Good Job! There is nothing like destroying the office complex you can't get to scratch that itch – or at least let your frustration out in the chaos of destruction. Each level takes just a few minutes to complete, and it's perfect for taking a quick break at home from your work.
Company overview
| | |
| --- | --- |
| Legal Name | Good Job Games |
| Industries | Gaming, Online Games, Video Games   |
| Founder(s) | NA |
| Founded Date | 2017 |
| Total Funding Amount | NA |
| Investors | NA |
Fugo Games
Zoomd Technologies and Zoomd Ltd announced on May 4th that they were extending their agreement with Fugo Games. A Zoomd User Acquisition platform will expand the company's reach by helping it gain new users.
Zoomd CEO Ofer Eitan said Fugo is a true innovator in the casual gaming space whose games have been played by millions of people in many nations. Adding Zoomd to Fugo could positively impact their monetization span by increasing conversion rates.
Among the top casual gaming developers for mobile devices, Fugo Games is a leader in the field. Among the top casual gaming developers for mobile devices, Fugo Games is a leader in the field. Fugo Games is a leader in the casual gaming field, with over 250 million downloads worldwide.
As of 2019, Zoomd was listed on the TSX Venture Exchange. The company was founded in 2012 and began operating in 2013. One unified dashboard of information is created by connecting over 600 sources of media.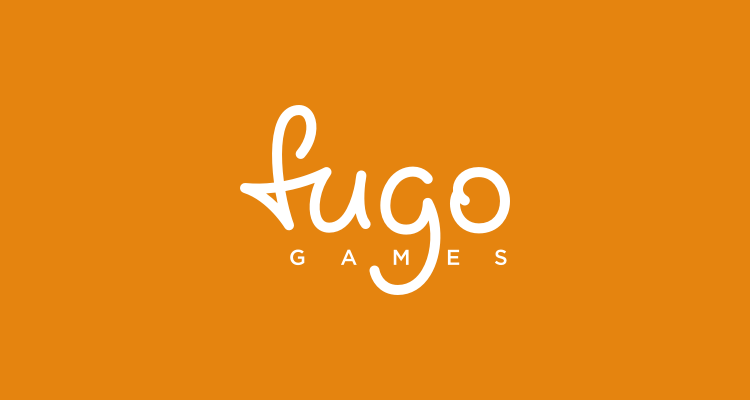 Company overview
| | |
| --- | --- |
| Legal Name | Fugo Games |
| Industries | Gaming, Online Games, Video Games   |
| Founder(s) | NA |
| Founded Date | 2010 |
| Total Funding Amount | NA |
| Investors | NA |
Alictus
Turkish game development company Alictus has quickly reached more than 40 million users in many countries with the games it started to publish under "Clown Games. "
Operating in METU Technopolis, Alictus company has carried out R&D projects since its establishment in 2013 and has carried out works that led to awards at home and abroad.
Under the "Clown Games" brand, Alictus has developed more than 20 games that millions of players play on mobile and web every month since September 2016.
The games developed by the company for 13-65-year-old audiences ranked at the top of their categories in many countries for example Japan, the USA, South Korea, Germany, France, and the UK.
Reaching users with a data-based, smart content strategy, the company continued its success with new games based on its analysis. In this way, the company managed to play its games to 40 million users worldwide.
Alictus Co-Founder Emre Taş told AA correspondent that they have developed a new business model as a company and that they have reached millions of users in different parts of the world without any advertisements.
Stating that the data-based, smart content strategy contributed significantly to their success in this process, Taş stated that they examined each user's behavior who preferred their games and obtained important outputs in improving the next match and reaching more users.
Stone made the following assessments:
"We are a data-driven game company. Unlike the commonly used game development methods, we prioritize data analysis to reveal why a game is successful. Data analytics is directly within the game industry. As well as common solutions, we have created our own. "We can put it into the game. We focus not only on user behavior but also on factors for example where and how the revenue associated with it is obtained. Many factors make a game successful, and we monitor and analyze all these with different data."
Stating that they have become a company that attracts global attention with the work they put forward with a team of 11 people, Taş stated that they have started to benefit from advertisements and expand their reach even more in the last 3 months to develop their scale further.
Pointing out that they ran a very cost-effective advertising campaign for the game "Boas.io," which they released last month, thanks to data analysis, Taş said, "In this way, our game entered the top 25 in the list of all free applications in the USA on the 2nd day of its release. Again in Europe. We ranked first in many countries, from France to Germany and England.
"New games on the way"
Emre Taş pointed out that the game development period of a company in the sector is 6-7 months on average and said:
"With the different perspectives, shared development environment, and optimization processes that have emerged over the past years, we can develop much more games. We have optimized the applications that they should do for each game. A phase that will take an extra 2 days for another is 2 clicks away.
A new one in 3-6 weeks. We can produce games. Besides, the market changes very quickly. Consumer habits can change after six months of playing a game. The rapid development process allows us to respond to the market's needs at the right time. We have 3 games currently waiting to be released. These are also important with the infrastructure and capabilities we have created so far. We can already say that it can reach the masses."
Stating that their performance attracted the attention of platforms for example Facebook and Twitter, Taş said that they were invited to many prestigious meetings and various events as a company.
Stating that the economic return of all these developments is also satisfactory, Taş said, "Since the digital barriers are not high, we can realize high value-added works with a team of 11 and turn this into export success. Our export potential and capacity are growing rapidly. "We have surpassed the previous year's export figure. We derive almost all of our turnover from export revenues." made its assessment.
Emre Taş noted that they aim to expand their team and realize sustainable growth while preserving the company's culture in the next period.
Company overview
| | |
| --- | --- |
| Legal Name | Alictus |
| Industries | Computer, PC Games, Video Games |
| Founder(s) | Ecem Baran |
| Founded Date | 2013 |
| Total Funding Amount | NA |
| Investors | NA |
Vivense
On its website and in its many showrooms, Viense features a curated selection of home products with a focus on furniture. In addition, the omnichannel approach of Vivense, backed up by its technology, allows a new type of shopping experience, from manufacturing to last-mile delivery.
Through its partnerships with manufacturers, service providers, and customers, Vivense is developing a symbiotic network. Its goal is to create a seamless online and offline shopping experience. In addition, we will improve purchasing experiences for larger furniture items like dining sets, sofas, and bedroom sets. With Vivense, you can get everything in one place, including interior design consultation, shipping, and assembly.
In 2018, "inspiration" was a buzzword at Vivense. The company was dedicated to inspiring its shoppers through quality content on its website, interior design consultations in cozy showrooms, and attractive private label collections.
Company overview
| | |
| --- | --- |
| Legal Name | Vivense |
| Industries | Assisted Living, E-Commerce, Furniture, Lighting |
| Founder(s) | Alper Mat, Kemal Erol |
| Founded Date | 2013 |
| Total Funding Amount | $148.6M |
| Investors | Earlybird Venture Capital and Actera Group are the most recent investors. |
Meditopia
Founded in 2012 by Turkish-German entrepreneurs, Meditopia gives services to people across the globe. The Series A funding round was led by Creandum, the European Venture Capital firm that backed Spotify early, and Highland Europe, an investor based in Geneva.
The startup founded by Berk Yilmaz, Fatih Celebi, and Ali Murat in Turkey in 2015 is based in Istanbul and Berlin. It gives guided meditations in 75 countries as part of its mental coaching platform. Several types of meditation are giveed, including program presentations, prerecorded sessions, and two-twelve minute stand-alone sessions.
Meditopia's platform (available as an Android and iOS application) gives free content to some users, while for the rest, a subscription is needed that costs about $50 per year. Users can also try out the platform's premium subscription for free for a week.
Since its inception in 2017, it claims to have coached over 14 million people. Calm, the major player in the mental health field for English-speaking audiences and a unicorn last year after receiving $88 million in a Series B round, had 40 million downloads of its iPhone and Android apps worldwide and 1 million paying customers as of last year. Calm's subscription is $69.99 per year.
In non-English speaking regions, Meditopia claims to be the most extensively used and downloaded mental coach. However, it has not revealed the number of paying members, although it has stated that sales have increased by tenfold year over year.
In each of its 75 markets, the firm collaborates with educated specialists for example therapists, psychiatrists, meditation experts, and authors to build meditation schedules adapted to the demands of their culture, language, or nation. Its app has around 3,000 pieces of material in ten languages (including English), which it claims is the world's.
Most meditation and mental health apps have been designed to appeal mainly to English-speaking, Western groups, meaning that they are less useful for people from other cultures and countries, the startup explained in a statement. Instead, mental wellness services should give resources or approaches specific to a culture's perception of topics for example sexuality, Meditopia maintains.
Berk Yilmaz, the co-Founder of Meditopia, stated that "our mental happiness seems to be extremely affected by our culture, the way we speak, how we interact with people, where we live, and politics, amongst other factors.". Likewise, peace is greatly affected by these factors. Consequently, mental health care must be tailored to the specific needs and culture of the local community.
It's essential to provide for people worldwide who have long-term, deeply personal, and complex needs, with Meditopia, explained co-founder Fatih Celebi.
Founder Ali Murat argued that mental wellness should be available to everyone anyhow of nationality, language, socioeconomic status, or religion. As a global community, we treat all people equally, so you can find coaching and support irrespective of whether you are Latino, Japanese, Russian, North American, or Arab."
"We have been following Meditopia for the past two years and have been impressed by their ability to expand around the world while at the same time being one of the most capital-efficient run companies," says Carl Fritjofsson of Creandum.
"For too long, mental health technology available to English-speaking groups has been limited," said Fergal Mullen, Founding Partner at Highland Europe. As the alternative, Meditopia helps its members find what they are looking for in a way that fits their needs. This is a vital service, and we're glad to be able to provide it for them."
Carl Fritjofsson and Fergal Mullen joined the startup's board of directors after investing.
Company overview
| | |
| --- | --- |
| Legal Name | Meditopia |
| Industries | Coaching Program |
| Founder(s) | Fatih Celebi, Berk Yilmaz and Ali Murat Ceylan |
| Founded Date | 2015 |
| Total Funding Amount | $18.3M |
| Investors | Creandum, Highland Europe, Alper Çağdaş, Atlantic Labs, Vela Partners, and 12 others |
Martı
Electric scooter sharing startup Martı, which started its activities in Istanbul last March, has been attracting attention since entering the market. However, one of the most curious pieces of information about the initiative, about which we have shared many details and developments with you before, is who is among the investors of Martı. 
We have shared this information with you, albeit partially, before, but we could not convey the names that we heard at that time because they did not sign the signatures, and we're not certain. Now, Martı's co-founder and CEO, Oğuz Alper Öktem, has announced Martı's investors, who have been curious since the first day, for Webrazzi.
We can say that the names announced are remarkable. Because the names that have made very important investments both in our country and globally appear as investors of Martı.
Who are Martı's investors?
Yemeksepeti founder Nevzat Aydın , Hasan Aslanoba , 212 Capital , former CEO of Borusan Holding Agah Uğur , Gençoğlu Group 's Umur Gençoğlu , Sanko Holding 's Turgut Konukoğlu , Federal Mogul Turkey's Emir Dereli , Careem's biggest early investor BECO Wamda Capital is an investor in Capital and Careem as well as an investor in Souq, and TH Capital is an investor in Clutter . In addition, Banu Kısakürek and Ozan Sönmez from Goldman Sachs Turkey teamIt should be noted that two global VC funds that do not want their names to be shared with Martı are among the investors of Martı.
Öktem: "Our total loss in 3 months is 4 million 885 thousand dollars."
Earlier this month, we encountered interesting and remarkable details about Martı in the news published in Independent Turkish by Lale Elmacıoğlu. Explaining that Martı is in a monthly loss of 1-1.5 million dollars according to the news, Öktem stated that they foresee this loss. Furthermore, Öktem used the following statements in his statement to Webrazzi:
The jargon in the industry is burning money. We also use this definition. Our level of burning money is talked about a lot. Our total loss in October, November, and December is 4 million 885 thousand dollars.
Oğuz Alper Öktem said they plan to mislead those who think this business will not work in Turkey. He added that he believes that they will reach the breakeven level after 4 years and then make a profit. Öktem stated that they are constantly renewing the fleet to ensure the spread of this culture and that they foresee the damage to remain at this level in the coming period. He underlined that Martı is a company managed with a long-term strategy and that micro-mobility is also a matter of scale.
The way of global initiatives is the same
Öktem, who said that they acted "not aggressively, but carefully" in their growth targets before, says that global initiatives also follow the same path and continues his words as follows:
Even Bird lost $100 million in the first quarter of this year. Players with a fleet of less than 5-10 thousand scooters have already been eliminated spontaneously in other countries. The maximum scooter capacity needed by a country of 80 million is certain, and our goal is to give almost all of it to our citizens.
However, at this point, they should note that Bird, one of Martı's global competitors, has received an investment of 548 million dollars and Lime 765 million dollars to date. These initiatives are not very old ones. Bird and Lime's foundation dates are 2017. 
"We are ready to engage in fierce price competition with foreign players who potentially want to enter the market."
Öktem said that they do not see the possibility of a competitor company in Turkey as possible in the short term, adding that this business requires much more than an investment of a few million dollars. However, Öktem's current words prove that there has been a change in this regard. Because Öktem says:
We are ready to make fierce price competition with foreign players who potentially want to enter the market. We will continue to burn money aggressively for 2-3 more years. The Turkish micro-mobility market dynamics are more similar to those in Latin America than Europe. Due to the dynamics, we foresee a scenario where only one player will exist and win, just like there. The best service to the citizens always wins.
Although we cannot predict exactly what will happen in the electric scooter market in Turkey in the coming period, we can say that Martı has solid investors behind it and their returns will be important for the venture.
Company overview
| | |
| --- | --- |
| Legal Name | Martı |
| Industries | Automotive |
| Founder(s) | Oğuz Alper Öktem, Sena Öktem |
| Founded Date | 2019 |
| Total Funding Amount | NA |
| Investors | Autotech Ventures, AlleyCorp, 212, Endeavor Catalyst, Actera Group and 5 others |
Paycore
PaymentCore.io assists e-commerce businesses in managing their digital payment channels effectively and navigating the wide range of payment providers and systems available today. E-commerce was enabled by digital payment technology, which spawned a vast ecosystem of providers and solutions. PayCore.io helps businesses optimize payments for safety and profitability by providing a combination of global solutions and integrations.
Powered by the cloud, PayCore.io gives three distinct layers of payment management functionality that simplify payment processes. This system has three layers: payments management platform, technical infrastructure, and plug-and-play software. 
We give merchants a solution that simplifies their payment processes by connecting them with PSPs' APIs worldwide through an infrastructure layer that uses secure and stable connections.
We provide the third layer of the architecture with a wide range of services, for example analytics, multi-currency pricing, merchant services, etc. Fintech companies and Payment Service Providers (PSPs) use our SaaS solutions to build their digital payment platforms. Alternatively, we can help these players integrate unique integrations to strengthen their existing infrastructures and grow their transaction volumes and frequency.
Inefficient business processes and the unsatisfactory experience of customers are the results for many small and medium businesses (SMBs). PaymentCore.io's payments hub manages over 500 payment providers and 200 payment methods within a single platform. As a result, company and institutional players can save time and money by using our tools.
Checkout pages can be customized using our integrated checkout platform that supports multiple billing methods, product types, and storefronts. In addition, customers can use our smart payment routing engine during checkout, which automatically identifies and allows every payment method and payment route in every currency.
The routing engine can be integrated into a company's existing infrastructure or used in conjunction with the checkout platform. Non-IT staff can control and modify transaction flows and add or suspend merchant accounts using the platform's simple dashboard. To provide the greatest possible customer experience, our clients can dynamically adjust payment options given to purchasers based on location, transaction history, risk, and other criteria.
Our products enable senior management in companies and enterprises to gain important business insights from data and allow better payment processing flows. For example, users can compare the performance of numerous PSPs and payment methods using real-time reports because the platform collects transactional data into a single, unified interface. By analyzing this data, management can then decide whether to optimize one payment option or another for better performance.
Dmytro Dzubenko, Denys Kyrychenko, and Denys Melnykov are the founders of PayCore.io.
Denys Kyrychenko is the CEO of PayCore.io, a technology, and fintech company he has been running for over two decades. Both Interkassa and PayMaxi were founded in Ukraine. In addition, he has previously co-founded and built two startups. As the head of PayCore.io's core technology team, Kyrychenko oversees key functions across all departments. 
PayCore.io's Chief Operating Officer is Denys Melnykov. He has nearly a decade of executive leadership experience in both local and foreign company environments, overseeing production, strategic planning, operations, and finance. In addition, he is in charge of the company's sales and marketing responsibilities and its strategic expansion goals.
PayCore.io's Chief Technology Officer is Dmytro Dzubenko. Dymytro is the company's technology and product development leader, with over a decade of experience as a software engineer and programmer.
The three founders came up with the idea for PayCore.io due to their combined experiences. At various points in our careers, we've had to build or sell technology products to customers who either didn't understand them or weren't sure exactly what their business required. With each of us having worked in the finance and IT industries for at least a decade, we realized that most online companies focused primarily on customer-facing, front-end features while employing less sophisticated technologies for the more crucial back-end procedures. So you might say the inefficiencies of processes within the digital business environment were the catalyst.
With this mission in mind, PayCore.io was created to help businesses of any size (and across various channels) expand their payment capabilities and reach through fintech expertise without spending a lot of money on infrastructure. 
Company overview
| | |
| --- | --- |
| Legal Name | Paycore  |
| Industries | software company |
| Founder(s) | Bob Coughlin |
| Founded Date | 2001 |
| Total Funding Amount | $19.3 m |
| Investors | MV Holding and Revo Capital |
Ace Games
Ace Games has recently received $7 million in seed funding from a Turkish mobile gaming organization. In addition to NFX, other investors included Kristian Segerstrale, Alexis Bonte, and Kaan Gunay, former game entrepreneurs.
According to Ace Games' CEO Hakan Bas, the company's primary focus is its casual 'hybrid puzzle' game. Although our hyper-casual studio provides many services to our main studio, including training talent, creating marketing ideas, generating cash, and building user bases."
Currently, Ace Games operates two studios: one dedicated to casual games and another to hyper-casual games. In the coming year, Ace Games will roll out casual games globally.
Company overview
| | |
| --- | --- |
| Legal Name | Ace Games |
| Industries | Video games |
| Founder(s) | Andres Bordeu Carlos Bordeu Edmundo Bordeu |
| Founded Date | 1998/1999 |
| Total Funding Amount |   |
| Investors | NFX, Firat Ileri, Alexis Bonte, Kristian Segerstrale, and 2 more |