Trends
Top 10 Best Online logistics apps in India in 2022
Logistics is usually the process of planning and carrying out a complicated operation in great detail. Logistics is the business term for managing the flow of things from where they are made to where they are used. This is done to meet the needs of customers or corporations. Logistics can take care of things like materials, equipment, supplies, food and other things that people use up.
Importance of Logistics and the Job Opportunities Available
Logistics is the backbone of many industries, especially e-commerce. The field of logistics presents a plethora of job opportunities, including supply chain management, transportation, warehousing, and distribution. As the number of businesses increases, the demand for skilled logistics professionals has grown. Logistics professionals are in high demand and offer a variety of opportunities for those looking to enter the field. With the right skills and experience, individuals can find success in the logistics industry. Pursuing a career in logistics can be both challenging and rewarding, providing great potential for growth and advancement.
Job opportunities in logistics are plentiful, with positions ranging from warehouse workers to supply chain managers. Logistics professionals can find work in many different industries, including freight and cargo transportation, warehousing, inventory management, supply chain management, and logistics consulting. These roles require a variety of skills, including strong problem-solving and communication skills, as well as the ability to manage complex projects and work with a variety of stakeholders.
A Logistics and Supply Chain Management course can help equip individuals with the right skills and knowledge to optimize the process of sourcing, procurement, manufacturing, transportation, storage, and distribution of goods. With a Logistics and Supply Chain Management course, individuals can gain the knowledge and skills necessary to effectively manage and maintain a global supply chain. This can help to reduce costs and increase efficiency while ensuring customer satisfaction.
Logistics management is the part of supply chain management and supply chain engineering that plans, implements, and controls the efficient forward and backward flow and storage of goods, services, and related information between the point of origin and the point of consumption to meet customer needs.
Simulation software can be used to model, analyze, visualize, and find the best way to handle the complexity of logistics. One of the main goals in all logistics fields is to use as few resources as possible. A logistician is a person who works in the field of logistics management.
Definition
According to the Oxford English Dictionary, Logistics is "the branch of military science that deals with getting, maintaining, and moving material, people, and facilities." But Logistics is "the detailed coordination of a complex operation with many people, facilities, or supplies," according to the New Oxford American Dictionary online defines it as "the detailed organization and implementation of a complex operation." Because of this, logistics is often seen as a type of engineering that builds "people systems" instead of "machine systems."
According to the Council of Supply Chain Management Professionals (formerly the Council of Logistics Management), logistics is the process of planning, implementing, and controlling procedures for the efficient and effective transportation and storage of goods, including services and related information, from the point of origin to the end of consumption to meet customer requirements. This includes inbound, outbound, internal, and external moves.
Academics and professionals usually use the terms "operations management" or "production management" to talk about physical changes that happen in a single business location (like a factory, restaurant, or bank), and they use the term "logistics" to talk about activities that involve moving products around the territory.
Managing a distribution centre is seen as part of management. Even though the products made in a factory are ready to be used, they still need to logically move through the distribution network.
The distribution centre is where orders from different territories are gathered and processed. Still, there are similarities between operations management and logistics from a modelling point of view, and companies sometimes use hybrid professionals, like a "Director of Operations" or a "Logistics Officer," who work on similar problems.
Also, the term "supply chain management" means having an integrated view of production and logistics from the point of origin to the end of production. As a side effect of advertising, these words may change what they mean.
Activities and fields in logistics
One of the most important parts of logistics is inbound logistics, which focuses on buying and organizing the movement of materials, parts, or unfinished inventory from suppliers to manufacturing or assembly plants, warehouses, or retail stores.
Outbound logistics is the process of storing and moving the final product from the end of the production line to the end-user and the information that goes with it.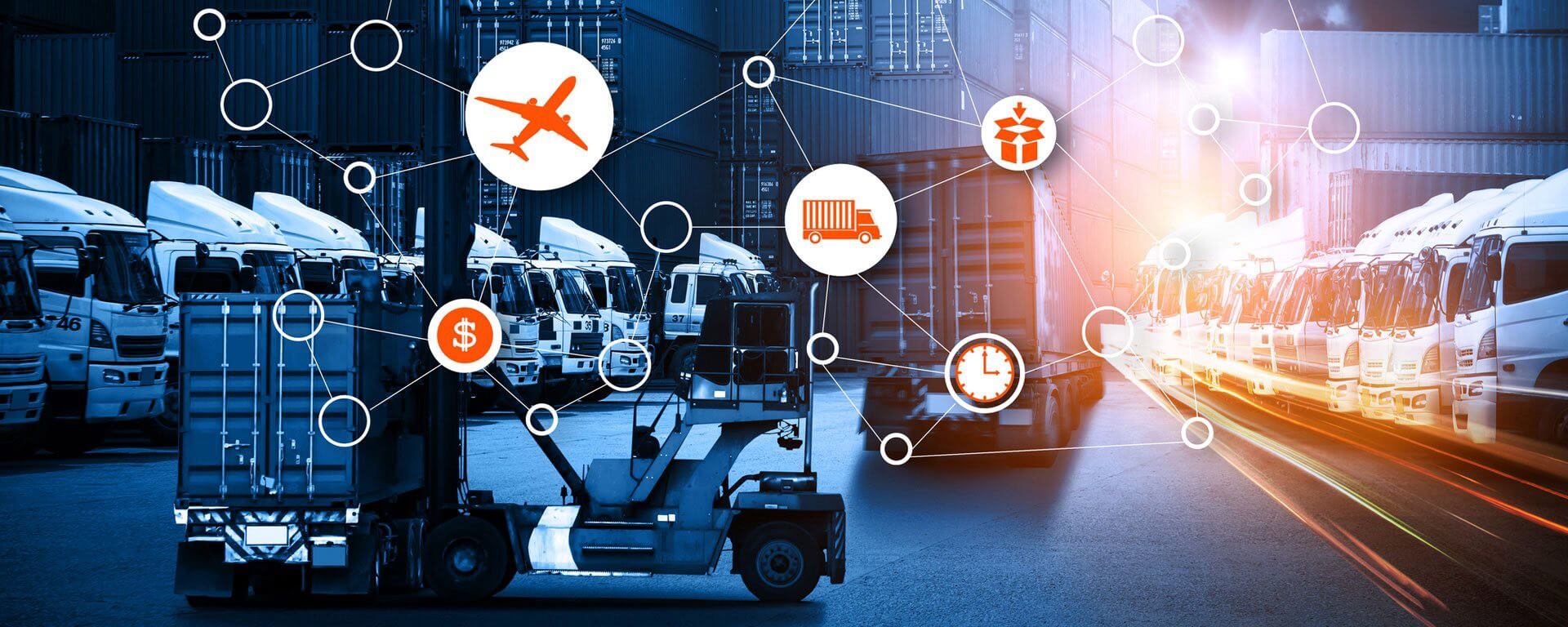 Considering the services that logisticians provide, the main areas of logistics are:
Logistics for getting things and getting them to people

Logistics after the sale

Disposal logistics

Backwards logistics

Logistics that are good for the environment

Global logistics

Logistics at home

Service for guests

Reliability, availability, and maintainability

Asset control logistics

Logistics for point-of-sale materials

Planning for emergencies

Logistics for making things

Logistics of building and running a capital project

Digital logistics

Humanitarian logistics
Loading a thermal oxidizer at the point of origin on the way to a manufacturing plant
Procurement management includes market research, planning for needs, deciding whether to make or buy, managing suppliers, placing orders, and keeping track of orders. In procurement logistics, the goals can sometimes be at odds, like maximizing efficiency by focusing on core competencies, outsourcing while keeping the company's independence, or reducing procurement costs while making the supply process as safe as possible.
Advance management is the thing that needs to be done to set up a plan for logistics activities.
Technically, global logistics manages the "flow" of goods from their place of production to other parts of the world through what is called a supply chain. Most of the time, this requires an intermodal transport system, which includes shipping by sea, air, rail, and truck. The Logistics Performance Index is a way to measure how well global logistics work.
The main job of distribution logistics is to get the finished goods to the customer. It is made up of order processing, storage, and shipping. Distribution logistics are needed because the time, place, and amount of production and consumption are not the same.
The main goal of disposal logistics is to cut down on logistics costs and improve services related to getting rid of the waste that comes from running a business.
All of the tasks that have to do with reusing products and materials are called "reverse logistics." Surplus items are managed and sold in the reverse logistics process, and products are sent back to vendors from buyers. All operations that have to do with reusing products and materials are called "reverse logistics."
It is "the process of different planning, implementing, and controlling the efficient, cost-effective flow of all raw materials, work-in-progress inventory, finished goods, and related information from the point of consumption. back to the point of origin to recover value or get rid of things in the right way.
To be more specific, reverse logistics is moving goods away from their usual final destination to get more money out of them or get rid of them in the right way. Forward management is the opposite of backward management."
Green logistics is the term for all efforts to measure and reduce the adverse effects of logistics activities on the environment. This includes everything that happens in both the forward and backward flows. This can be done by using intermodal freight transport, optimizing routes, filling up vehicles, and doing city logistics.
RAM Logistics combines both business logistics and military logistics because it deals with very complicated technological systems that need to be Reliable, Available, and Maintainable, like weapon systems and military supercomputers.
Asset Control Logistics: Companies in the retail channels, organized retailers and suppliers often move assets needed to display, protect, and promote their products. Some examples are refrigerators, stands, display monitors, seasonal equipment, posters, and frames.
The management processes in a system that adds value are called "production logistics" (ex: factory or a mine). The goal of production logistics is to ensure that each machine and workstation gets the right amount and quality of the right product at the right time. The worries are making, testing, moving, storing, and supplying.
Production management can work in both new and old plants. Since making things in an existing plant is a process that is constantly changing, machines are swapped out, and new ones are added. This gives the chance to improve the production logistics system to match the changes.
Production management is the way to meet customer needs and make the best use of money. As batch sizes get smaller, production logistics become more critical. In many industries, such as mobile phones, the short-term goal is a batch size of one, which makes them easy to meet the needs of even a single customer. Tracking and tracing are becoming more critical, especially in the automotive and medical industries, where product safety and reliability are major concerns.
People have used management in construction for thousands of years. As different groups of people tried to build the best homes and defences, other civilizations grew. Now, construction logistics is a significant part of the building.
As a result, management and supply chain management has grown to include a new field of knowledge and study in the last few years: construction management.
In military science, this means keeping your supply lines open while the enemy is one of the most important, if not the most important, parts of military strategy. This is because a military force without resources and transportation is defenceless.
People think that Hannibal, Alexander the Great, and the Duke of Wellington were logistical masterminds: Alexander's trip went very well because he took great care to ensure his army had everything it needed.
During the Punic Wars, Hannibal is said to have "taught logistics" to the Romans. The Anglo-Portuguese army won the Peninsula War, even though they were outnumbered because Wellington's supply system worked so well. Some scholars say that logistical mistakes led to the defeat of the Britishers in the American Revolutionary War and the defeat of the Axis in Africa during World War II.
The military has a significant need for logistics solutions, so they have developed new ways. For example, integrated Logistics Support (ILS) is a method used in the military to make sure that a system is easy to support and has a vital customer service (logistics) concept at the lowest cost and in line with the project's (often high) requirements for reliability, availability, maintainability, and other things.
Management Officers are in charge of figuring out how and when to move things to where they are needed.
In military management, supply chain management often has to deal with several factors when predicting cost, wear and tear, consumption, and future demand. The categorical supply classification of the U.S. Armed Forces was made so that supply categories with similar consumption variables are grouped for planning purposes.
For example, during peacetime, the amount of ammunition and fuel used will be less than during wartime. On the other hand, the amount of food and clothing used stays pretty constant, regardless of war or peace.
Some types of supplies have a linear relationship between supply and demand. For example, more supply items are needed when more troops are added, or when more equipment is used, more fuel and ammunition are used. Other types of supply must also think about time, usage, and quantity.
As equipment gets older, it needs more and more repair parts, even if the amount of use and number of features stays the same. By keeping track of and analyzing these patterns over time and then using them to plan for the future, the U.S. Armed Forces can ensure that their troops have the things they need right when they need them.
History has shown that a fighting force with good logistical planning is lean and works well. Too much or little supply can cause slow, clumsy, and poorly equipped pressure.
A forklift stacks pallets of goods in the warehouse of a logistics company.
One definition of business management is "Having the right item in the right quantity when it was right, where it was right, and for the right price, in the right condition, and to the right customer." Business logistics includes all industries and tries to keep track of project life cycles, supply chains, and the efficiencies that come from them.
Since the 1960s, "business logistics" has changed. This is because getting materials to businesses and shipping products out has become more complicated in an increasingly globalized supply chain, which has led to a need for "supply chain logisticians."
Management in business can have either an internal focus (called "inbound logistics") or an external focus (called "outbound logistics"). These two types of logistics cover the flow and storage of materials from where they are made to where they are used (see supply-chain management).
A qualified logistician's main jobs are managing inventory, buying things, transporting things, storing items, giving advice, and organising and planning. Logisticians use their professional knowledge of these tasks to help an organization coordinate its resources.
One type of management optimizes a steady flow of materials through a network of links for moving data and places to store it. The other manages a series of resources. complete a project (e.g., restructuring a warehouse).
Nodes in a network for distributing goods
In a distribution network, the nodes are:

Places where products are made or put together
A depot or deposit is a common type of warehouse used to store goods (high level of inventory)
Distribution centres are used to process and ship orders (with a lower inventory level) and receive items that customers want to return. Most of the time, products stop at distribution centres to other places in the supply chain.
Most of the time, they don't send stock directly to customers. Fulfilment centres, on the other hand, need Transit points for cross-docking activities, which involve putting cargo units back together based on when deliveries are scheduled (only moving merchandise)
Traditional "mom-and-pop" stores, modern supermarkets, hypermarkets, discount stores, voluntary chains, consumers' co-ops, or groups of consumers with buying power. Keep in mind that another company will own most subsidiaries, and even though franchisers use the brands of other companies, they own the point of sale.
Some people, like sales agents or brokers, may act as middlemen between nodes to help with things like representation.
As it is now, it is essential to get your goods to the right place and time in the business world. If you want your business to succeed, you need to know how to use the right technology to achieve operational excellence.
To make your supply chain work better, be more productive, and make more money, you need better online apps and tools for transport networks. This article will talk about the best apps for long-distance shipping in India.
The best apps for moving goods long distances in India
These online logistics apps have changed the commercial transportation industry and made India's transportation services easier to succeed in a very competitive market. Some of the best apps for transport companies to use online are:
1. Vahak App
Through the online transport app Vahak, transporters in India can be part of India's largest transport network, which makes shipping goods easy and convenient. This app can help you book a truck or load, grow your transport network in India, and grow your transport business there. It's free to use and doesn't charge any fees.
You can get the best deals on all online load booking and truck booking solutions if you download this app. The best thing about this app is that it links up to almost every country. In addition, it has no limits on where it can be used so that you can grow your business PAN-India! Get this app today for free.
2. Rivigo app
The Rivigo transport app has changed the way people book trucks online. Rivigo cuts down on time it takes to deliver packages and makes sure that truck drivers are safe, happy, and working well. Rivigo's approach to trucking is the main thing that makes it different. Rivigo's goods transport service also uses technology for analytics, data science, advanced tracking, safety, and privacy checks. This app for transport will help you become a good logistics provider in India.
3. Porter App
The Porter app for transport helps with moving. It has options like "Book Later" and "Book Now" that make it easy to use. If you have already booked a commercial truck through this online transportation app, you won't have to fill in your name and address. Even though you can book trucks online, most people use it to rent smaller vehicles like tempos.
4. BlackBuck App
BlackBuck has more than 2 million trucks going to and from 250 different places in India. Its customers include Hindustan, Coca-Cola, Unilever, etc., making it a good choice for many transporters.
5. Trukky App
The Trukky app serves more than 50 places in India. Trukky gives its customers in India both full-body and load-sharing services. It also has an app and web dashboard that are easy to use.
6. Lynk App
The Lynk transport app can be used to hire goods carriers or book a mini truck. You can also see the status of the delivery and the car on the screen. When you book trucks through the Lynk App, you also get cashback. There are many options here, like smaller vehicles and lighter loads. They have different deals, like discounts if you book through the app or cashback. Lynk is a handy app for people who want to move goods.
7. TruckSuvidha App
The TruckSuvidha transport app helps put truck drivers, customers, and transporters in touch. Its main goal is to make moving things faster and more efficient. In addition, TruckSuvidha.com lets you buy good-quality cars at a price you can afford.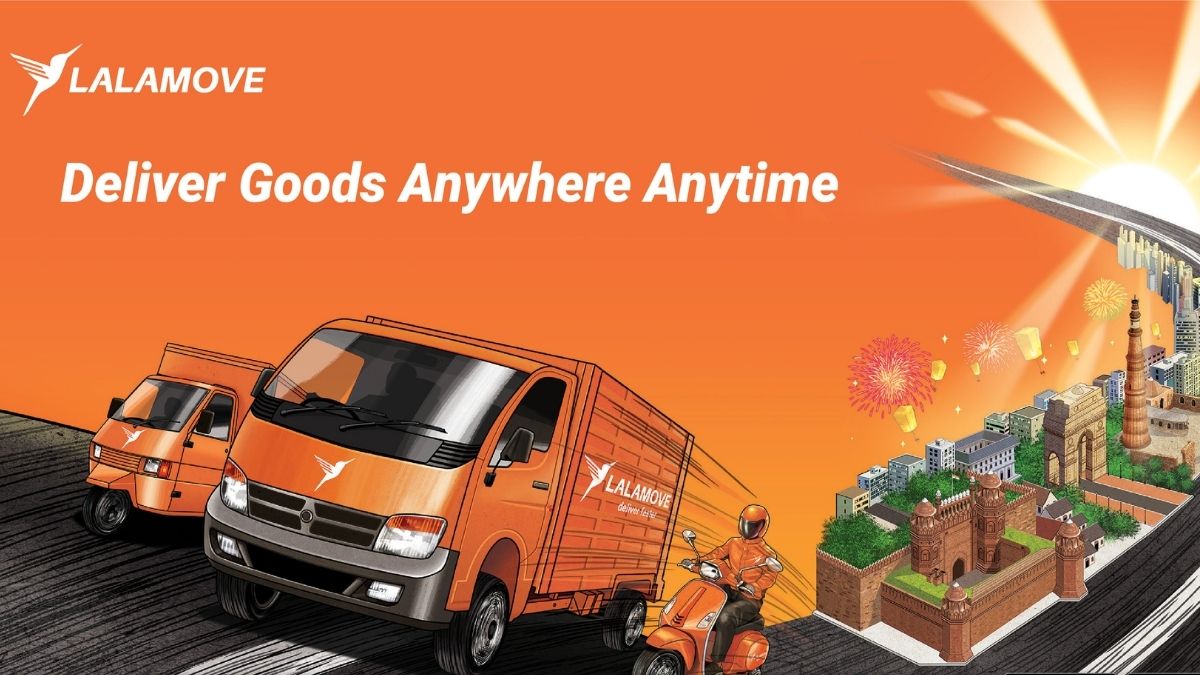 8. Lalamove App
With the Lalamove app, you can get things delivered quickly and on the same day. It puts people in addition, ittouch with people who provide items. This is available on both iOS and Android.
9. Let's Transport App
The Let's Transport App puts owners, vendors, and truck drivers in touch with each other. It helps with logistics within a city. It's suitable for people who work in E-Commerce, retail, and logistics. The people who own trucks can make a lot of money if they use this app.
10. Blinkit
Blinkit, which used to be called Grofers, is a fast delivery service in India. It was started in December 2013 and is based in Gurgaon.
Customers use a mobile app to order groceries and other necessities online from the company. Then, the people who work for Blinkit get the items from their warehouse and bring them to the customer within 10 minutes. By November 2021, the company was delivering 1.25 lakh orders every day. Blinkit is used in more than 30 cities in India right now. As of 2021, investors like SoftBank, Tiger Global, and Sequoia Capital have given the company about $630 million.