Trends
Top 10 Best Edible Oil Company in India in 2023.
Baking, frying, and other food preparation methods employ edible oils, a source of vital fatty acids that can be obtained from plant, animal, or synthetic fat. These are also employed in many flavorings and food preparations that don't need a heat source, like salad dressings and bread dips.
During different food preparations, extraction, refining, and processing cause a variety of changes in the physicochemical makeup and composition of the cooking medium. To fulfill each oil's special property, care should be taken when selecting it.
Since the beginning of time, oils and fats have been used in the preparation of food, making them a notable component of the modern diet. Given that they contain more than twice as many calories as carbohydrates, they are a good source of nutritional energy. Oils and fats bring out food's flavor and nutritional value by serving these functions. They work as a vehicle for vital minor components like vitamins and as a source of energy.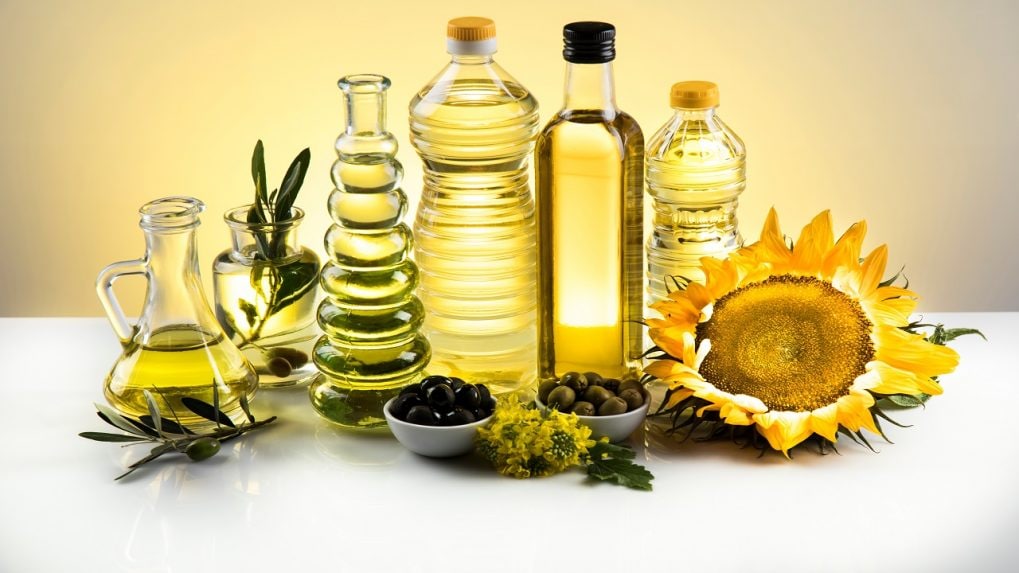 Types of oils that are used in India
India is lucky to have a wide variety of oilseed crops grown in its different agroclimatic zones. Groundnut, mustard, rapeseed, sesame, safflower, linseed, nigerseed, and castor are one of the oilseeds that are still grown historically. Soybean and sunflower grew in popularity recently. Coconut is the most important crop grown on plantations. In the northeastern regions of Kerala, the Andaman and Nicobar Islands, Karnataka, Tamil Nadu, and Andhra Pradesh, oil palm is farmed.
The oil industry of India
Due to the rising demand for healthy oil, increased export, and population expansion, the Indian Edible Oil market is projected to rise.
The 2020–2027 forecast period predicts a strong expansion of the Indian edible oil market. It is a result of people's growing preference for pure, unfiltered, and nutritious oil. Customers are picking premium edible oils more because they are becoming more concerned with their health. The demand for a premium or value-added edible oils like canola oil, olive oil, and rice bran oil is driven by the increasing prevalence of lifestyle-related disorders including diabetes, high cholesterol, and hypertension. The growth of the Indian edible oil sector will be aided during the projection periods by the increasing population and economy.
Contribution of oil to health
You should only eat fats in moderation, even if your body requires them to function. Even tiny quantities work. Saturated and trans-fat-rich foods can make worse autoimmune diseases, cancer, and heart disease. These lipids help insulin resistance, which can lead to diabetes, to develop.
Examine each element of your diet
The oil contains nine calories per gram compared to proteins, carbohydrates, and fat. Even the best oils, like olive and avocado, include fats. No more than 25% to 35% of the calories consumed each day should be made up of fat. Remember that salt and sugar are commonly added to foods whose fat content has been reduced through processing for flavors. These might not be the best trades to make.
Consider using nutrient-dense oils
There is no denying that some oils can improve your health. Olive oil may increase HDL levels while lowering LDL levels of harmful cholesterol. Beta-carotene and the vitamins A, E, D, and K are just a few of the fantastic benefits found in olive oil.
Consider your oil-based cooking methods
Your food will absorb more oil if you often deep-fry with oil. Instead, experiment with sautéing with less oil. The extreme heat from frying also fosters free radicals over time, which could raise your risk of developing skin cancer.
People should only ingest little amounts of any oil that can be used for cooking at very high temperatures. Beyond the stovetop and oven, vegetable oil has a variety of other uses that people can enjoy.
Demand and supply of edible oil
India consumes a lot of edible oil due to the country's large population and increased availability. The great usage of edible oil in Indian cuisine is mostly due to the country's high population density. Despite having a big agricultural economy, many agro-climatic conditions, and an abundance of land, India imports most of the oil it consumes.
This is due to a lack of indigenous production of edible oil, which is unable to meet demand. Even though the Indian government is working to expand domestic production of edible oil, doing so could help farmers and reduce the dependency on imports. Most of the supply-and-demand gap will be closed during the ensuing decades by increasing oilseed production and stable domestic vegetable oil supplies.
Top 10 Best Edible Oil Company in India in 2023
Due to the scale of the industry, India is home to many corporations that produce edible oil.
Here, we point out the top ten edible oil brands in India at present:
Adani Wilmar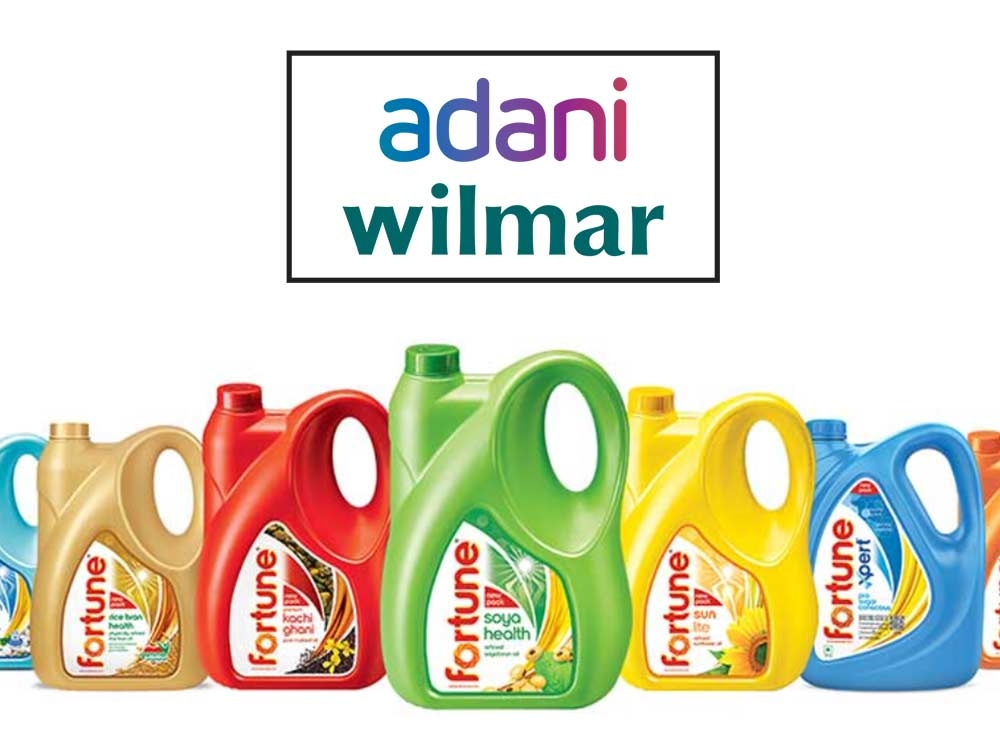 The joint venture Wilmar International Limited-Singapore and Adani Group-a pioneer in international commerce and private infrastructure with operations in key industry verticals like resources, logistics, and energy-called Adani Wilmar Limited (AWL) was formed in January 1999.
The company gives the widest selection of edible oils, including those from soya, sunflower, mustard, rice bran, groundnut, and cottonseed. It has expanded its product line by introducing the ground-breaking oil Vivo, India's first oil for the treatment of diabetes. AWL has brought beyond oil into other food categories, including packaged Basmati rice, legumes, soy chunks, besan, and the Fortune Chakki Fresh Atta. Adani Wilmar's product line includes several different brands, including Fortune, King's, Bullet, Raag, Avsar, Pilaf, Jubilee, Fryola, Alpha, and Aadhar.
The business is one of the global leaders in the edible oil industry and is working to expand its market share. The Fortune line of edible oils includes 10 varieties from common Sunflower oil to Fortune Vivo, the greatest brand of cooking oil that fights diabetes.
Gokul Agro Resources
Gokul Agro Resources Ltd., an ISO 22000:2005-certified business, is a leading producer of edible and non-edible oil in Ahmedabad, India. The company's product line includes every notable edible oil used around the world. The business is one of India's leading producers of castor oil and the country's largest refiner of culinary oils.
To support its trading operations in the major regions of the world, GARL has a subsidiary in Singapore in addition to its global trading operations. 20 states in India are served by the marketing and distribution network of GARL. Products including soybean oil, cottonseed oil, palm oil, sunflower oil, groundnut oil, vanaspati, and others are provided to these states by the company.
Castor oil of various grades and its derivatives is one of the industrial items that GARL manufactures and exports. It has one of the biggest factories for making castor de-oiled cakes, various castor oil, etc.
Because many foreign importers and end users have accepted GARL'S manufacturing facilities, the company has amassed a sizable and devoted customer base in many nations across several continents. United States, South Korea, European Union, China, Singapore, Indonesia, Malaysia, Russia, and Vietnam are one of the countries to which the corporation exports its goods.
In Gandhidham, Gujarat, India, the company has a state-of-the-art production facility with cutting-edge machinery and technology. In addition to ensuring an uninterrupted supply of raw materials, GARL's closeness to ports and connectivity with key rail and road networks makes it possible to distribute our goods widely to both local and foreign markets at the lowest possible supply chain cost.
Agro Tech Foods Ltd
In India, Agro Tech Foods Limited has a strong market position in the edible oils and branded foods industries. Through CAG Tech Holdings Mauritius, ConAgra Foods Inc, the world's third-largest food manufacturer, and Tiger Brands of South Africa own a big share of 51.3 percent in Agro Tech Foods Limited. ITC Agro-Tech was founded in 1986 to enter the oilseed and edible oil sectors. ConAgra purchased a 51.3 percent share in the company through its investment subsidiary CAG-Tech Mauritius in October 1997.
The way Agro Tech Foods Ltd operate
Simplicity: They believe in the ROI attitude and urge people to give more thought to what matters while paying less attention to what does not.
Accountability: They instill in personnel a strong sense of responsibility and well-defined responsibilities and goals, which pushes them to produce results swiftly without sacrificing quality.
Collaboration: To foster a healthy work environment and experience growth, they collaborate, and work with one another. Teamwork is a big component of ATFL's culture. The workplace consequently becomes friendly and effective.
Gujarat Ambuja Exports Ltd
The main focus of Gujarat Ambuja Exports Limited (GAEL) is agro-processing, with a focus on maize products and edible oils. It serves the food, pharmaceutical, and feed industries and competes in both the domestic and international markets.
They are effectively listed as one of the best companies in Gandhinagar, Gujarat, India that manufacture a wide variety of refined edible oils. The main feature of the oil is its high overall performance and the composition of the best oil seeds. The top controllers make sure to test for the substance that can cause health problems during the inspection.
Refined Palm Oil, Refined Edible Oil, Vanaspati Ghee, and other products of good quality are produced by Gujarat Ambuja Exports Limited., a company with much experience in the supply and trade of Refined Palm Oil. Gujarat Ambuja Exports Limited emphasizes a customer-centric strategy, is present across India and serves a sizable client base there.
Vijay Solvex Ltd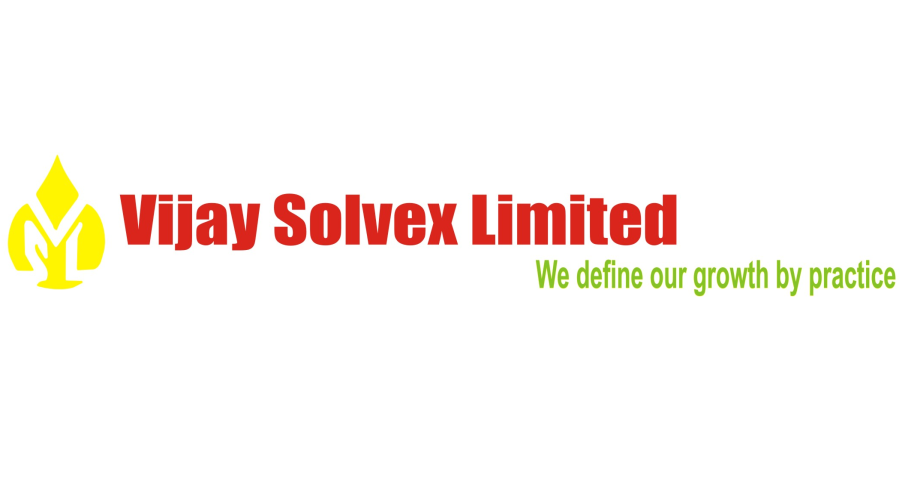 Vijay Solvex Limited is the principal business of the Edible Oil Division of the Data Group of Companies. The products it manufactures and distributes under the SCOOTER brand are Mustard Oil (Kachchi Ghani and Pakki Ghani), Vanaspati Ghee, and Refined Soybean/Mustard Oil. The products are widely available across the United States and are renowned for their quality.
A variety of goods are made by Vijay Solvex Ltd, like edible oils, high tension porcelain insulators, ceramic gift items, and bone china crockery.
Vijay Solvex Ltd (VSL), Deepak Vegpro Pvt. Ltd., and Data Oils are the group's modern integrated oilseed processing facilities.
The production of VSL has been increased and altered on many occasions over the years. All facilities produce a de-oiled cake, refined soybean/mustard oil, mustard oil, and vanaspati ghee (DOC).
It is a prominent producer of mustard oil and mustard DOC in India. In Rajasthan's mustard-growing region, the company owns and runs independent oil mills that produce premium mustard oil with a particular flavor and aroma.
Ruchi Soya Industries Ltd
One of the largest producers of edible oil in India is Ruchi Soya. In 2019, Patanjali Ayurved bought it. Ruchi Soya is ranked 175th out of 250 top consumer product companies in the "Global Powers of the Consumer Products Industry 2012," per a Deloitte Touche Tohmatsu poll.
The biggest maker and largest seller of healthy edible oils, soy products, premium table spread, vanaspati, and bakery fats in India are Ruchi Soya Industries Limited (Ruchi Soya). Additionally, it is the top exporter of soy meal, lecithin, and other culinary ingredients.
Ruchi Soya, which was founded in 1986, has established itself as a participant, from farm to fork, with safe access to oil palm plantations in India and other notable parts of the world. With exclusive oil procurement rights, Ruchi Soya has access to more than two lakh hectares of land in India that can be used for oil palm growth.
To maintain and consolidate its market leadership, the company has put its attention on constant expansion across all business sectors. The Ruchi group has evolved from a dealer to a manufacturer and marketer. Today, Ruchi Soya is a business with a strong portfolio of brands, including Nutrela, Mahakosh, Sunrich, Ruchi Gold, and Ruchi No.
BCL Industries Ltd
BCL Industries Ltd was established in 1976 and has since developed into a key industry player with operations in important industry sectors like rice shelling, solvent extraction, oil extraction, distillery-ethanol production, and vegetable oil refining (physical and chemical).
One of North India's largest agro-based industries is BCL Industries & Infrastructures Ltd. One of the top vertically integrated plants in India is the firm. In addition to refined oil under the brand name Homecook Vanaspati Do Khajoor, the company sells mustard named Murli.
The town of Bhatinda in Punjab is home to its manufacturing facilities.
Among the refined oils provided by the Homecook brand are soybean, cottonseed, and rice bran oils. Numerous crude edible oils, including palm oil, are imported each year to be combined and refined with other edible oil-based goods.
Manorama Industries Ltd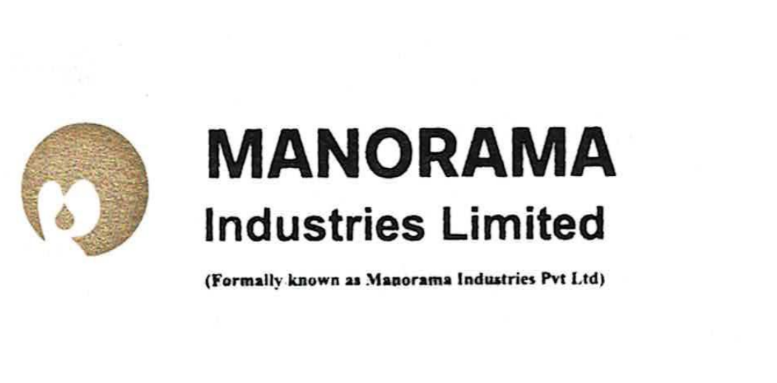 For 60 years, Manorama Industries has been in operation. It is a notable player in the cosmetics and food industries, and it is the sole business that uses cutting-edge technology to produce its products. All of its products are devoid of chemicals. It is good for them and the environment.
Manorama Industries is unique compared to other businesses. It buys raw resources from farmers to use in commerce. It aids in the production of a natural product that is healthful. Sal, Kokum Butter, and Mango Butter are products of Manorama Industries.
The business has been named a "Star Export House" by the Indian government. The achievement of a premier food firm is this.
The company's promoters have expertise in a wide range of commodities, including major oil seeds, mango kernels, sal seeds, and minor oil seeds, and they have six decades of experience. They have strengths in the collection, procurement, storage, and transportation. Manorama produces and exports the ingredients for cocoa butter equivalents, including sal oil, mango fats, kokum butter, mowrah fat, and other custom goods.
Ajanta Soya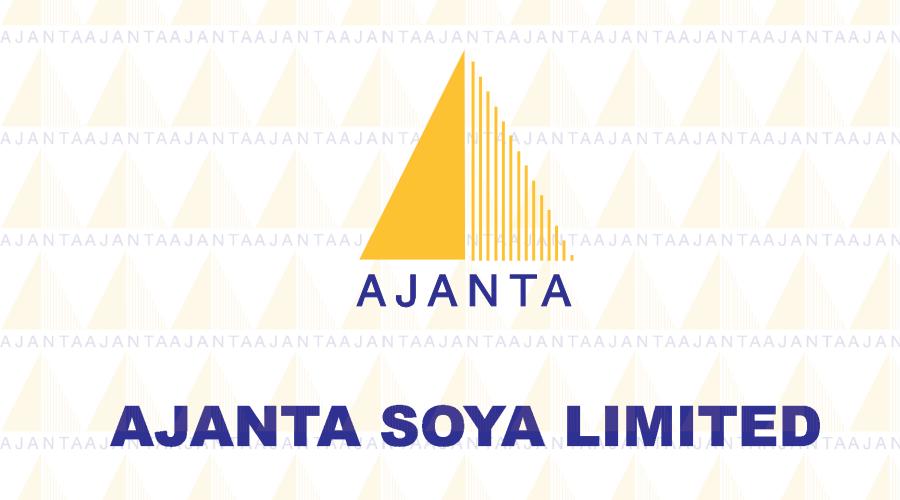 One of the top producers of Vanaspati Edible Refined Oils & Bakery Shortening for Bakery Products like Biscuits, Puff, cream, etc. is Ajanta Soya Limited. It gives excellent quality refined vegetable oils through one of the best refining capabilities, state-of-the-art technology, fully equipped modern laboratory, ensuring the highest nutritional content and long shelf life.
Vanaspati and cooking oils are what Ajanta Soya produces and sells. Additionally, it makes several shortening goods for bakeries, including biscuits, pastries, puffs, and other uses. Additionally, it makes refined oils for third parties or contract manufacturers, including many well-known brands. Dhruv, Anchal, and Parv are some of their brands.
Some of its main clients include Haldirams, PepsiCo, ITC, Godrej, Britannia, Bikano, Sungold, Harvest Gold, United Biscuits, Parle, PriyaGold, and Cremica.
Its board of directors approved a 5:1 stock split a few weeks ago to increase share liquidity.
K S Oils
The trusted name behind well-known products like Kalash, Double Sher, and K S Gold, among others, is K S Oils, a premier integrated edible oil manufacturer. With Indian customers who frequently use our oils as a healthy cooking medium, our consumer brands and products in mustard oil, soybean oil, and palm oil are household names. K S Oils, a market leader in mustard oil in India, now holds an 11% market share in the entire mustard oil segment and commands a 25% market share in branded mustard oil.
The company, which has its headquarters in Morena, Madhya Pradesh, is currently one of the top five producers of edible oil. K S Oils is a multinational Indian firm with five manufacturing facilities, marketing offices, and plantations throughout India, Malaysia, Indonesia, and Singapore.
Its brands include a variety of vanaspati and mustard refined oil healthy cooking oil brands. All of K S Oils' manufacturing facilities are located in Madhya Pradesh and Rajasthan, two of India's richest regions for cultivating mustard.
Bottom line
India is a big country, and people from different regions have developed distinctive tastes for particular oils that are influenced by the oils available there. For instance, individuals in the South and West favor groundnut oil, whereas those in the East and North favor mustard. Rapeseed is the source of rapeseed oil, a form of vegetable oil. Similar to this, several Southern regions like sesame and coconut oil. Since most consumers in the northern plains ingest fat, they prefer Vanaspati, a partially hydrogenated edible oil blend made up of oils including soybean, sunflower, rice bran, and cottonseed.
In this article, we provided information about businesses that might be the source of the edible oils you eat. The budgetary recommendations appear to be favorable for India's edible oil industry, and we expect that further steps would be made in the upcoming years to lessen reliance on imports.