Trends
Top 10 Best ISP In India In 2023.
Have you ever considered living without access to the Internet? I'm confident that the answer would be a resounding "no," given that our modern era depends entirely on Internet service providers (ISP) and their networks. It seems nearly impossible to imagine life without one.
Because these are the only internet companies that have connected people all over the world so that we can see what is happening globally, we have seen some cases of how our lives appeared when internet connection was cut off in various parts of India during some national issues. Without an internet connection, our lives appeared colorless, and people felt isolated from the outside world. As is well known, the Internet and its use are essential to our technology and information sectors.
Consequently, one of the most significant aspects of our lives is now the Internet. If there is no Internet connectivity, imagine what it would be like not to exist. It would seem as though you were living a lonely life. Furthermore, the Internet has developed into something absolutely necessary for our daily lives in the life we live, which is life after the corona. For example, students take online classes because everyone works from home through Google Meet and our daily tasks and routines depend entirely on the Internet. Optic fiber internet is mainly used by everyone.
Since everything is planned online and indoors due to COVID-19, having a steady internet connection that doesn't take forever to buffer has become essential! Everyone is doing their best to pay for good internet connectivity because it has become clear that the Internet is important. Broadband providers have also focused on giving their customers the best services possible. Broadband providers have been attempting to offer customers something their rivals are not doing due to the intense competition in the market for internet services.
Over the last few decades, India has evolved from being resistant to change to having one of the most technologically savvy populations worldwide. To become more health-focused and future-aware, Indian consumers use digital channels for shopping, resting, and entertainment. Consequently, India's internet penetration rate increased from 4 in 2007 to 45 in 2021. Providing internet access to 45 million people in a country with a population of 1.37 billion is a huge accomplishment, even though the chance is lower than half and therefore appears low.
However, there is a good chance that most people in India do not use the Internet as a recreational drug, so there is much room for expansion in the years to come. Additionally, 45 percent of Indians use the Internet has elevated India to second place on the list of countries with the most active internet drug users, behind China. Indeed, the rate is predicted to increase by 45, meaning that by 2025, there will be 900 million internet addicts in India.
Major internet and tech firms like Alphabet Inc Class A (NASDAQ: GOOGL), Amazon.com, Inc. (NASDAQ: AMZN), Facebook, Inc. Common Stock (NASDAQ: FB), Adobe Inc (NASDAQ: ADBE), and Microsoft Corporation employ a significant portion of India's enormous human capital and potential (NASDAQ: MSFT). In addition, major software companies are outsourcing their development and support operations to businesses in India for increased efficiency and cost savings. Optic fiber internet saves the cost here.
The proportion of rural internet users of the nation may surpass those in urban areas as Indians become increasingly accepting and, as a result, more dependent on the Internet. Statisticians expected that the number of internet users in rural India would significantly outpace that of their urban counterparts.
The increase in rural internet users would also result in a narrowing of the urban-rural digital divide. If the above forecasts come true, India's economy will be fully digitalized by 2025. The impending changes suggest that India will need a lot of assistance from its digital ecosystem and infrastructure. Internet service providers will be crucial in promoting internet connectivity across India and digitalizing the nation's economy. Internet service providers in India would have to improve their current offerings to accommodate the anticipated increase in users.
Additionally, to promote the growth of internet usage in rural areas of the nation, internet service providers in India would need to develop and specifically cater to the needs of this changing demography. India's current internet service providers would be compelled to improve their offerings to meet the demands of the country's newest internet users. Existing internet companies will face more competition from new players in the market if firms like Mahanagar Telephone Nigam Limited (NSE: MTNL.NS), Vodafone Idea Limited (NSE: IDEA.NS), Reliance Jio Infocomm Limited, and Bharti Airtel Limited (NSE: BHARTIARTL.NS) can't manage to serve the market.
The top 10 Best ISP ( Internet Service Providers) are:
1. Airtel
The oldest internet service provider in India is Airtel, which has been doing so for a long time. Since there are millions of users of their network throughout India, you can check the popularity of this internet connection through their subscribers. Furthermore, it has the fastest network connection, allowing its towers and connection to cover a wide area. Because it fulfills its customers' need for high-speed Internet, the business is in charge of the list of top internet service providers.
The business has created several distinctive internet packages over the years that come with unlimited calls locally and internationally. Additionally, some of its plans are accessible with an Amazon Prime membership and connect to other OTT platforms. Although the plans change as the states change, they primarily focus on the customer advantage factor. Airtel offers a variety of plans to suit the needs of its customers.
One can view the available plans on their official website or by calling their customer service number. Bharti Airtel Limited serves eighteen countries in Asia, Africa, and the Channel Islands. Bharti Airtel Limited provides voice, mobile, fixed-line Broadband, 2G, 4G LTE, 4G+ Internet, and voice and mobile services.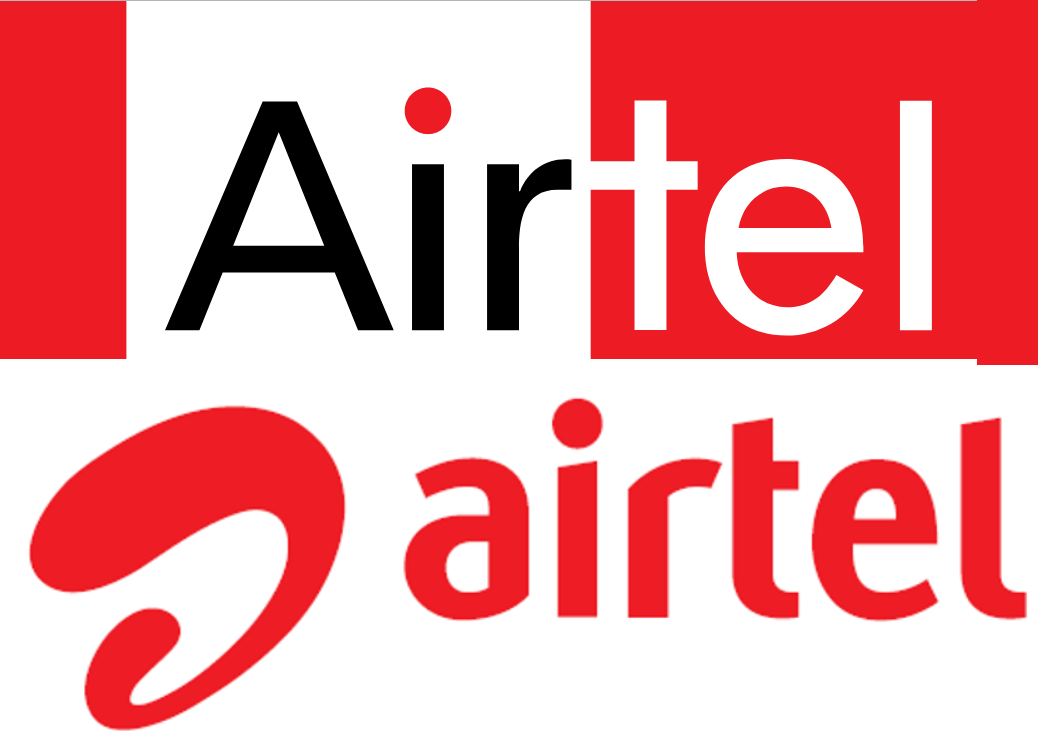 Additionally, the business provides voice-over LTE services inside India. Ericsson, Huawei, and Nokia manage the company's equipment on its behalf, and Amdocs handles its IT support. On the list of the top 10 internet companies in India, Airtel is ranked no. 1. With 457.96 million subscribers on its list, Bharti Airtel Limited is the second-largest mobile network operator in the nation.
2. BSNL
BSNL, a state-owned company that has long dominated the broadband market, is the second-largest internet service provider. The company, which is owned by the government, provides the fastest internet speed in the most affordable package. The speeds for the fundamental plans are 4 Mbps and 8 Mbps, but others could go as high as 24 Mbps. Packages for Rs. 675, Rs. 875, Rs. 999, Rs. 1199, Rs. 1495, Rs. 1745, and Rs. 2295 are among the price ranges that BSNL offers.
Many more packages are available; contact their customer service line for more information. On the business's official website, you can also check the speed that corresponds to the plan. The Indian Ministry of Communications oversees Bharat Sanchar Nigam Limited, also known as BSNL, a government-owned telecommunications company. When it dealt with telegraphs during the reign of British India, the company's foundation was established.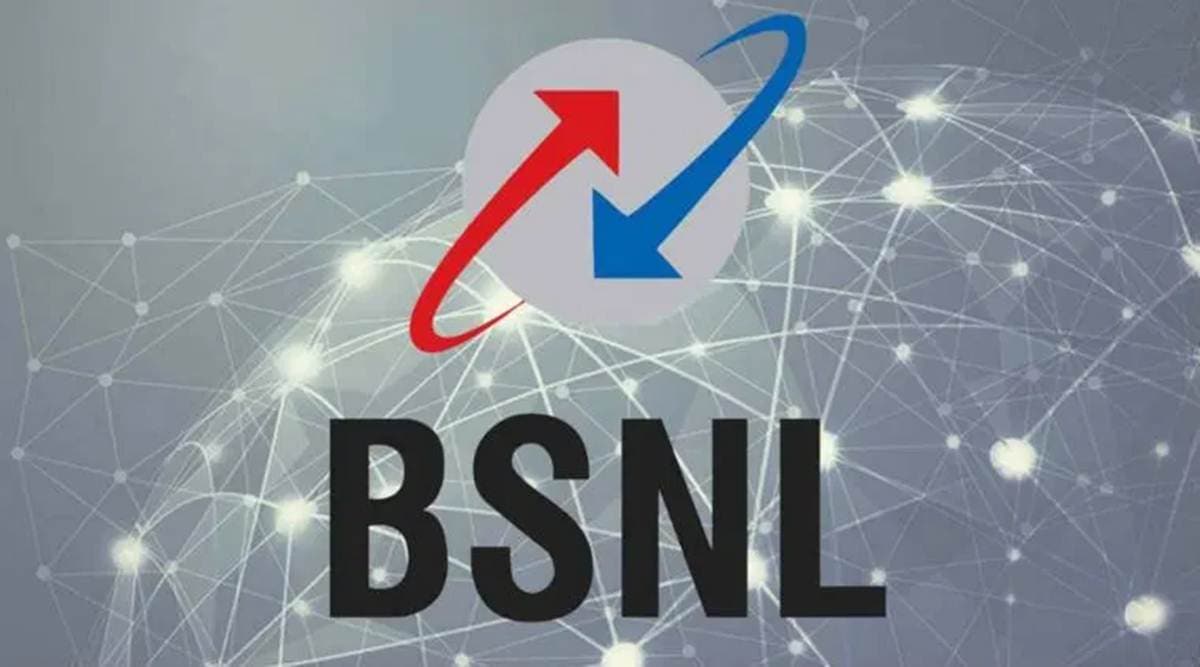 Following its incorporation in 2000, BSNL expanded to offer telephone and internet services. One of India's largest wireline networks currently has 31 million subscribers, and BSNL employs more than 69,000 people. The business is ranked second in India's top 10 internet companies and largest wireless telecommunications operators, respectively. Broadband, internet television, fixed-line telephone, and mobile phone services are the services the business provides.
3. Jio
Jio is regarded as a revolution among internet service providers. Reliance has become one of the most well-known brands in India and the entire world due to the high quality of its products and their affordable prices. Their services, which are very reasonably priced, have benefited every socioeconomic group in the country. The most promising company on our list is Jio, which has already begun to provide Fiber broadband services in India. It was also among the top 10 according to its subscribers.
They are regarded as one of India's leading mobile internet service providers. With plans starting at Rs. 399 and continuing after the ordinance, they are India's top internet broadband providers. Visit their website to learn more about their top plans and additional benefits. Mukesh Ambani founded the business in 2007; as of 2021, it had 426,200,000 subscribers, more than any of its rivals. Reliance Jio Infocomm Limited is now the third-largest mobile network operator in the world, thanks to its 426.2 million subscribers. The corporate headquarters of Reliance Jio Infocomm Limited are in Mumbai, Maharashtra, India. The company offers voice-over LTE-only 4G network-based home broadband and internet services to its subscribers and television and telephone services.
4. ACT Fibernet
Of the top 10 internet service providers in India, ACT Fibernet is ranked fourth. The business offers internet and wired broadband services through fiber-optic technology in several Indian cities. ACT Fibernet currently provides internet services to over 1.5 million subscribers across 19 different Indian cities. The company operates in home and office internet modes with Internet and broadband plans.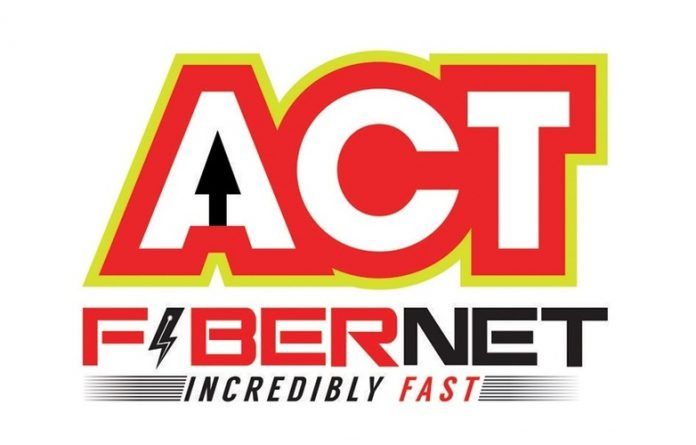 ACT Fibernet has partnered with many businesses to provide entertainment to its customers, including Zee5, SonyLIV, Hungama, and Netflix. Visit their website to learn more about their plans and see which ones are popular and affordable.
5. Vodafone Idea (VI)
Vodafone Idea Limited, which has its corporate headquarters in Mumbai, is another in the line of internet businesses. This internet provider is considered an Indian telecom operator that provides Broadband and 2G, 3G, and 4G data services. It began on August 31, 2018, the same day that Vodafone and Idea merged to form Vodafone Idea Limited. This Internet company has a robust data network throughout India and faces formidable rivals.
According to reports, the VI Internet Company is the fourth-largest internet service provider with the largest mobile telecommunications network and has 296 million subscribers. In the most recent report from 2022, the company's maximum seed speed is 6.7 Mbps.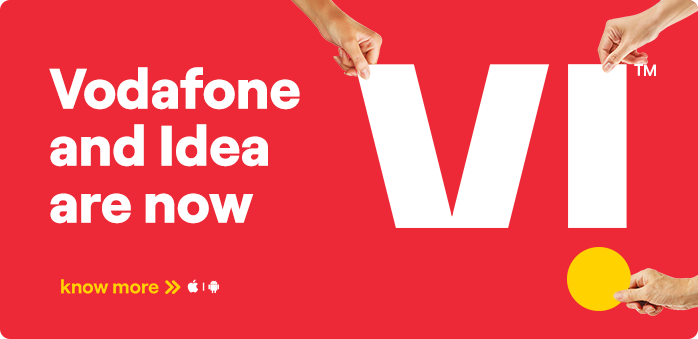 Additionally, VI Internet Company has launched "Giga-net"4G services in a number of Indian states, including Uttar Pradesh, Rajasthan, Karnataka, and Bengal. The Internet Corporation has also set up more than 4,000 Massive Mimo, small cell, and TDD sites throughout the New Delhi and NCR region.
6. Excitel Broadband
One of the reputable internet service providers in India, Excitel offers hassle-free services all over the country. They're suggesting 100 Mbps ultra-high-speed Internet; are they serious? Is it true, yes? The brand offers various plans depending on the requirements, such as streaming, downloading, and gaming.
Excitel Broadband does not charge installation fees for the fiber connection, and all of their service prices are subject to a small additional tax. So check out their plans; they offer the best home broadband WiFi plan in India and the highest level of internet connectivity at a reasonable price.
Customers in 19 major Indian cities, including New Delhi, Jaipur, and Hyderabad, can access home broadband through Excitel Broadband. For users looking for entertainment and gaming, the company offers specialized packages to meet their unique internet usage requirements. In addition, customers of the internet service provider can stream TV shows without hiccups, thanks to the provider's expertise in seamless streaming.
Excitel and other telecom and internet service providers stand to benefit in the years ahead as demand for internet services increases in India thanks to businesses like Alphabet Inc Class A (NASDAQ: GOOGL), Amazon.com, Inc. (NASDAQ: AMZN), Facebook, Inc. Common Stock (NASDAQ: FB), Adobe Inc (NASDAQ: ADBE), and Microsoft Corporation (NASDAQ: MSFT).
7. Hathway Broadband
One of the top cable and broadband internet service providers in India is regarded as being Hathway. Hathway is the first cable television network to offer high-speed internet broadband services in more than 16 cities and currently holds the Pan India ISP license. They have over 5.5 million subscribers on file, offer the best-unlimited broadband plans, and are simple to use.
This online brand is regarded as one of the biggest MSOs in several international regions and quickly distributes the same to LCOs or subscribers. Based on the 2013 EUROMONEY study, Hathway has been named one of the best-managed media companies in Asia. Check out their affordable plans on their website, select the one that best suits your needs and budget, and take advantage of limitless internet connectivity.
The company's main services include cable television and wired Broadband. Cable television is delivered to subscribers by Hathway Cable & Datacom Limited through its fully-owned subsidiary, Hathway Digital Private Limited. Hathway Cable & Datacom Limited sees itself as a single-point access provider that converges data, entertainment, and related services for its subscribers. The company's target market includes households that need wired Broadband.
8. TATA Sky Broadband
TATA is well-diversified across several industries, so how could it overlook the internet sector, which is the most significant market right now? Unfortunately, TATA Sky is another one of those internet users who probably isn't familiar with broadband providers. Still, the company offers broadband services in many cities, including some significant ones like Delhi, Mumbai, etc.
The offers it makes include a range of months, from one month to twelve months. The company offers a variety of plans with speeds ranging up to 1000Mbps. One can find a comprehensive list of plans they offer by visiting their official website for the relevant city. Do visit their website and look at the most popular plans currently available.
9. YOU Broadband
YOU Broadband is another of the top 10 internet service providers, offering its services in many of the country's most important cities, including Delhi, Hyderabad, and Mumbai, among few others. In addition, the business has registered its YOU superjet 150** in Chennai, offering 6400GB of data delivery at 150Mbps for Rs. 3818. Although it appears to be an imaginary world, it is real. This internet company offers the best service to date that it has ever introduced. Check out the exciting deals and plans on their website, then select the one that best suits your needs.
Customers of You Broadband have access to unlimited data, voice connectivity, and value-added services like Prime memberships from Amazon.com, Inc. (NASDAQ: AMZN). Thus, You Broadband ranks ninth among India's top 10 internet service providers. Since becoming a subsidiary of Vodafone Idea Limited (NSE: IDEA.NS), the business has accumulated more clients and years of experience. Although You Broadband's bundled broadband plans are only available in the Indian city of Surat, the business provides internet connectivity nationwide.
10. SITI Networks Limited
The Essel Group includes SITI Networks Limited, one of India's most powerful conglomerates interested in media, packaging, entertainment, technology-enabled services, infrastructure development, and education.
The business was founded in 1994 and is licensed as a multi-system operator under Wire and Wireless India Limited (WWIL) (MSO). In addition to video on demand, pay-per-view, and over-the-top content, it provides services like digital cable television and broadband internet (OTT). SITI Networks Limited, which has its headquarters in Noida, Uttar Pradesh, ranks 10th among the top internet service providers in India, with a subscriber base of 11.3 million.
What exactly is fiber optic internet?
A fiber optic internet is a data connection carried by a cable filled with thin glass or plastic fibers. They act as conduits for pulsed light beams carrying data. Fiber optic internet speeds are about 20 times faster than traditional cable at 1 Gbps.
Why is internet via fiber-optic cable superior to that via conventional cable? Because the system won't become clogged by copper wire. Data is transmitted over metal wires by cable internet. The signal weakens and picks up interference as the metal heats up. Because of this, fiber optics internet is much faster and more nimble than cable and DSL.
What is the operation of fiber optic internet provided by ISPs?
Fiber optic internet works by dividing files such as movies and games into zeroes and ones data packets. This Morse code signal is flashed into one end of a plastic or glass filament by a laser. The "wire" is about the thickness of a single strand of human hair.
A special sheath known as cladding keeps the light beam inside the filament. It bounces off the walls for up to 60 miles before emerging at the other end, where a modem decodes the light into a format that your computer can understand.
There are three different varieties of fiber optic internet.
Fiber optic cable internet comes in three varieties.
FTTH or FTTP stands for "Fiber To The Home" or "Fiber To The Premises." Because the fibers come directly to your door, this is the fastest and most dependable fiber optic connection.

FTTC stands for "Fiber to the Curb." This connects the fiber to the utility pole outside your house, but from there, a coaxial cable is used. A bottleneck exists due to the short length of copper wire.

FTTN stands for "Fiber To The Node" or "Neighborhood." The fiber optics reach your home within one mile. Because of the long trip through metal wires, this is the slowest of the three options.
Wire-line Broadband Vs. Wireless Broadband
According to data, compared to traditional wireline connections, Indians are more likely to prefer wireless, fixed wireless, and mobile broadband Internet.
The mainstay of businesses today is wireline broadband Internet.
To stop the number of fixed-line broadband connections from further declining, state-run BSNL and MTNL are actively expanding their underground fiber-optic network to a report published in October 2017 by TRAI.
Major private telecom providers and ISPs are also making significant investments in fiber-optic networks to gain a piece of the market action. As a result, in the years to come, wireline ISPs are likely to make a comeback.
Conclusion
The proportion of rural internet users in the nation may surpass those in urban areas. We can see that Indians are becoming more and more accepting and, therefore, more dangling on the Internet. According to data, the number of internet users in rural India is growing and is expected to surpass that of their urban counterparts. The urban-rural digital divide would be reduced due to increased internet users in rural areas.
By 2025, India will have a digital economy if the previous forecasts pass. The impending changes show that India would need much support from its digital ecosystem and infrastructure. Internet service providers will play the most important role in encouraging the expansion of internet connectivity in India and the digitalization of the nation's economy. Indian internet service providers must upgrade their current offerings to accommodate rapid user growth.
Additionally, to spur widespread internet use in rural areas of the nation, internet service providers in India would need to create and specifically cater to the needs of this emerging demographic. As a result, existing Indian internet service providers would be forced to improve their offerings and cater to the needs of the newest internet users.