Trends
Top 10 Best Medical Mobile Apps In India 2022
Top 10 Best Medical Mobile Apps In India 2022
In 2022, the demand for Online Medicine/ Medical apps in India will be high due to the rapid growth of mobile devices and the internet. They can order medicine and have it delivered right to their doorsteps using the medical app. Over the last few years, medicine pharmacy apps have boomed in India, just like food and grocery delivery services.
Currently, many startups and aspiring entrepreneurs are creating mobile apps to deliver medicine online and operate them successfully. The apps can place medicine orders in cities like Bangalore, Mumbai, Delhi, and Chennai. It is becoming more common for millennials to order medicines through an app, increasing competition among companies.
Users have enjoyed the convenience of buying medicine and healthcare-related products online and getting them delivered right to their doorsteps through mobile app development. Special offers are included in most medical apps, encouraging customers to place their next order. Pharmacies in India have expanded their businesses thanks to affordable internet plans, which turned the country completely digital.
Top 10 Best Medical Apps In India 2022
Almost everyone lives in a mobile world, including healthcare workers. We rounded up our picks to help you find the best medical apps. Check out these top 10 most popular online medicine delivery apps in India 2022 that are helping you receive emergency supplies at home.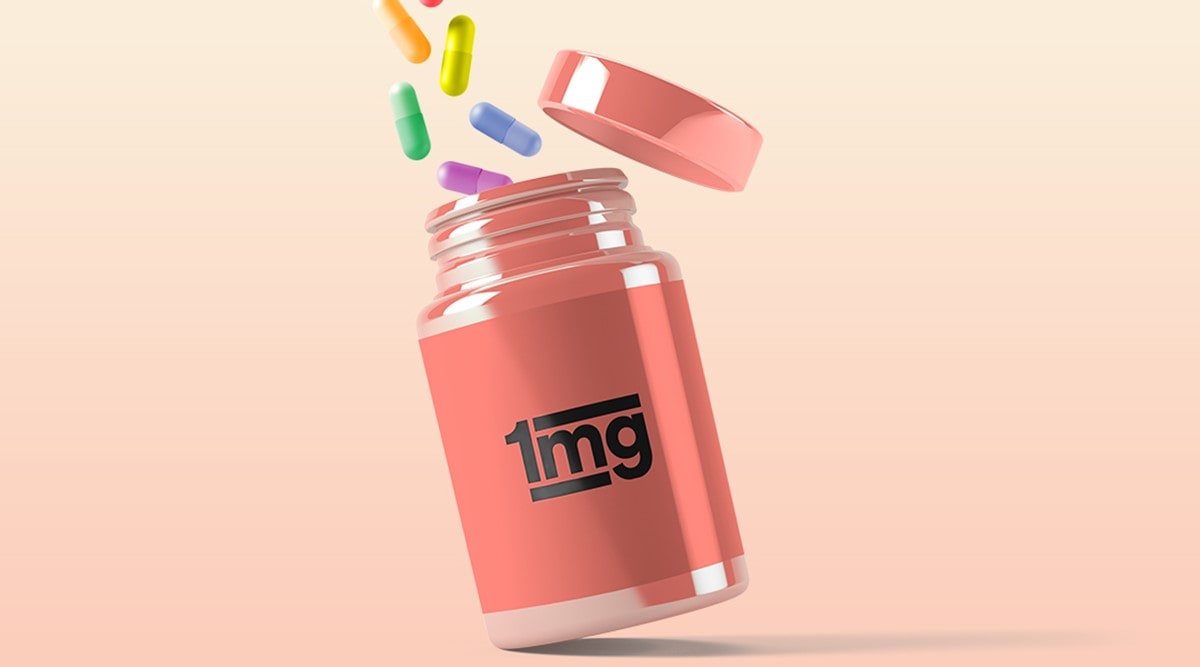 1. 1mg
With more than 10 million downloads, 1mg is India's most popular app for online medicine delivery. The application can be downloaded from Android Play and IOS App stores. India's major cities are served, such as Delhi, Mumbai, Bangalore, Hyderabad, Chennai, and more. This platform provides a wide range of products related to medicine and healthcare.
As 1mg Technologies Pvt. Ltd., founded in 2015. In a short period, the company expanded its service across India after being founded by Prashant Tandon, Gaurav Agarwal, and Vikas Chauhan at Gurgaon, Haryana, India. 1mg manages to deliver its orders on time by providing customers' prescriptions to nearby pharmacies and medical shops.


2. PharmEasy
PharmEasy is one of India's leading medicine distribution apps, offering health care services to various cities. The app also provides lab tests and diagnostics in 40+ major Indian towns and medicine. Orders are usually delivered to the customers within 24 to 48 hours, which is relatively fast. 
Based in Mumbai, Maharashtra, India, Axelia Solutions Private Limited was founded by Dharmil Sheth, Dhaval Shah, Mikhail Innani in 2014. PharmEasy's primary goal is to deliver medicine to your doorsteps in a short timeframe. Popular cities in India include Bangalore, Pune, Hyderabad, Chennai, Delhi.
3. Practo
Practo is one of the most popular platforms for online doctor consultations with the ability to order medications. The app offers an all-in-one solution for medical care that allows users to schedule appointments with doctors, find diagnoses and test labs, and purchase medicine and health products online. App users can upload a handwritten prescription from their doctor and add the medicine directly to their shopping cart for online purchases.
With Practo, you can connect with more than one lakh+ registered doctors and more than fifty thousand hospitals and clinics electronically. Practo Technologies Private Limited headquarters are located in Bangalore, Karnataka, India, founded in 2008 by Abhinav Lal and Shashank ND. From the time the app is booked, the medicine is delivered within 48 hours. The premium subscription service Practo Pro is also available through Practo.
4. Netmeds
Numerous healthcare products and drugs are available on Netmeds, India's fastest-growing online medicine delivery app. The app can be downloaded for Android or iOS devices. With Quick deliveries across India, Netmeds extends its services to all major cities.
Reliance Retail acquired Netmeds for Rs 620 crore in August 2020. The company thought it could expand its service to more remote locations and make it available across the country. Pradeep Dadha founded Netmeds Marketplace Limited in Chennai in 2015 to offer services like lab tests and doctor consultations.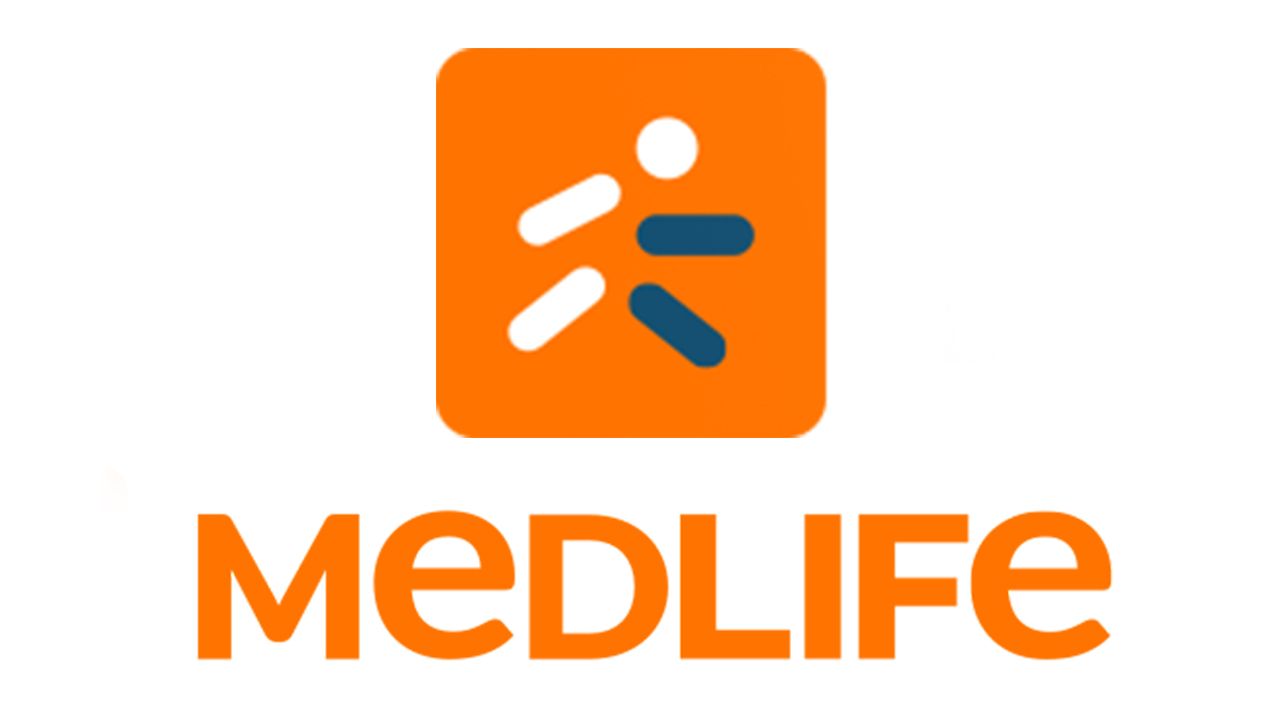 5. Medlife 
Medical app Medlife was launched in India and promised to deliver medication within two hours. In addition to providing service in major cities throughout India, the app has more than 500,000 installs in the play store.
Medlife's mobile application features various products, ranging from baby food and diapers to medical wellness products.
6. Apollo Pharmacy 24/7
It operates across all major cities in India as an offline store called Apollo Pharmacy. The firm has now introduced mobile applications for the sale of medicines online. As a hospital and pharmacy owner, the company has incorporated its influence in the medical industry into its app. It offers both consultations from doctors and the ability to buy medicine. Using the app, you can order medical products from a wide range of medical products.
7. MediBuddy
MediBuddy offers services ranging from online health checkups to lab tests and online doctor consultations via its online app and website. Indian users are gaining traction with the app, which offers a variety of benefits. By using the live tracking feature on the order page, users can track the status of their order in real-time.
8. MedPlus Mart
Medplus Mart provides medicines, healthcare products, babies, health care, and personal care through its online pharmacy in India. Select the treatment we need from the results. Additionally, the app allows us to upload doctor's prescriptions directly into the cart and revise them. Medicines are delivered within 6-24 hours in major cities and within 2-3 days in many other areas.
9. SastaSundar
With the help of an app, SaastaSundar delivers genuine medicine online. Having over 1,000,000 downloads in the play store, SastaSundar is becoming popular with users for online medicine ordering. Like most of its competitors, SastaSundar also offers online consultations with doctors.

10. Healthmug
Online pharmacy Healthmug delivers products related to health and well-being in India. Customers can access all kinds of medicines in its app, including homoeopathic, ayurvedic, Unani, and Siddha. You can also book an appointment with a doctor through Healthmug's online doctor consultation service. Both Android and iOS platforms are available for the installation of the app.
How do medical apps work?
As defined by the U.S. Food and Drug Administration, medical apps are applications for mobile devices that function either as accessories to regulated medical devices or as a way to transform mobile platforms into regulated medical devices. This means that these apps help both patients and healthcare professionals manage their health.
The software options below meet our inclusion criteria as they can all be used on a mobile device, five reviews or more, and are aimed at practitioners (not patients). Using user sentiment and recommendations, we divided the apps by category. 
The benefits of online medicine apps
Customers and pharmacies alike will benefit from using a medicine app. Here are some of the key points:
Regardless of where the user is, the medicine can be ordered from the pharmacy and delivered to the doorsteps.

Mobile apps allow users to place orders quickly, saving a lot of time.

An online presence will increase sales for a pharmacy if they list their products online.

By comparing products with alternatives, Users can find the best products through advanced search options.

Utilise exclusive offers and codes on the mobile app to receive discounts.

Various payment methods are available when ordering online.
In India, Medicine (Online Pharmacy) Apps are becoming increasingly popular.
The health care industry in India has a massive market with billions of people. Because they provide easy-to-use services that save people's time, the demand for online apps is huge. Mobile apps allow pharmacies to increase their sales by gaining more orders.
Food, groceries, and e-commerce are becoming increasingly popular in Indian cities, and Online Medicine is no exception. The rise and competition among app providers will be high when giant companies like Reliance invest in online pharmacies such as Nedmets.
With apps like Practo, virtual consultations with doctors have changed. Online businesses have benefited from the Covid 19 Pandemic in a big way, which has created a huge demand for medical products. According to the current market conditions, the value of online pharmacy apps is expected to increase shortly.
How is the COVID-19 crisis being reduced by Mobile Apps?
A look back at the last seven months of 2021! Unexpected and unwelcome guests marked a change in our lives. The Coronavirus, of course! Around the world, almost every country suffered an adverse impact due to the virus. Lockdowns were implemented in most nations, and social distancing norms were implemented. Since COVID-19 appeared eleven months ago, we have been battling the pandemic. The number of infected individuals has already been staggering.
COVID-19 crisis hasn't only been a health crisis. In addition, it has affected our general propensities. Many of us, in the past months, became homebound. Every activity we usually do, including eating out, shopping, exercising, and travelling, was put on hold. Viruses have a long way to go until they become a part of a standard, redefined society.
As a warrior against COVID-19, mobile apps are among the best. Modern communication technology and mobile apps provided a silver lining during dark times. 
According to many mobile app developers, mobile apps, including those developed by Impiger Technologies, have helped to lower Corona turbulence.
The Statista research found that year-over-year usage of many mobile apps rose by 60 per cent in the COVID-19 scenario, such as fitness, health, and entertainment.
Discover how different app verticals help lessen the adverse effects of the COVID-19 crisis by understanding some of the main methods:
Health authorities can simplify administration with contact tracing apps
Mobile apps have been beneficial for governments in many countries to manage the COVID-19 situation. Many health authorities recommend contact tracing apps in order to keep track of patients. Individuals can learn their health status through these apps, regardless of their lives. The ability to track app users who might have been in contact with infected individuals is helpful to health workers. COVID-19 updates can be accessed wherever you are using the pretty user-friendly apps.
Medical professionals can monitor patients' health remotely with IoT-based apps
Hospitals are having difficulty accommodating patients because of the growing number of infected cases. Milder cases are being quarantined at home due to the widespread infection. Apps and devices based on the Internet of Things are helping medical professionals monitor such patients, and doctors can easily access the health vitals of these patients. Medical staff who monitor patients remotely are also at lower risk of infection.
Communication apps sustain remote working.
During this era of social distancing, several businesses have employed workers to work from home. Today, robust communication apps allow workers to work remotely. Employee management is now easier than it used to be with collaboration apps such as Slack, Teams, Zoom, TeamViewer, and Skype. The best part of communication apps during Corona is communicating anytime and anywhere.
Fitness apps that provide virtual gym trainers
Fitness enthusiasts were disappointed by the closure of many gyms and parks due to the Corona wave. Although some top fitness apps can replace your regular gym trainers, others can be used in conjunction. Several of us were able to progress towards our health goals, thanks to them. Fitbit, a cure.fit, BetterMe, and Aaptiv are some of the apps we've learned to rely on as fitness companions.
Apps for e-learning inspire an unwavering spirit of learning
COVID-19 forces schools and colleges to remain closed in most countries. The proliferation of e-learning apps such as Udemy, Coursera, Google Classroom, and many others changed our educational experience. Students participate in virtual classrooms through video conferencing and e-learning. Many people use e-learning apps to learn new skills and knowledge inside their homes when they have free time.
Our food cravings are being satisfied by food delivery apps
It is possible for food lovers who frequent their favourite restaurants to be unable to experience them due to COVID-19. However, those restaurants will certainly deliver their food to their homes. Demand for food delivery apps has increased significantly, and it is now possible to enjoy our favourite cuisines at home. These include Uber Eats, DoorDash, and GrubHub.
With online shopping apps and e-wallets, you can manage your regular purchases!
Shopping centres and malls that were conventional were closed for an extended period. While the lockdown phase is underway, grocery apps and e-commerce sites ensure their users are stocked up on essentials. Online shopping apps allow people to buy almost anything. People still resort to e-commerce apps such as Amazon and Instacart even after the lockdown norms have ended. Furthermore, PayPal and Google Pay and shopping apps have enabled secure and easy online payments.
Video streaming apps allow you to enjoy entertainment from the comfort of your home
During the entire span of the pandemic, video streaming apps have enjoyed a boom in demand. Netflix, Disney+, and Hotstar mainly provide entertainment, and the streaming apps are primarily used for binge-watching. The Corona crisis has been made a little easier by these apps. The COVID-19 outbreak generated 20 per cent of the revenue generated by media streaming apps, as reported by App Annie.
Keeping your bonds strong with messaging and social media apps
Families were kept away from most people during the lockdown. Friends could not be contacted. Facebook, Instagram, and WhatsApp have become reliable ways to stay with loved ones. Many lonely, housebound souls are finding solace in these apps. Despite the challenging times, people remain hopeful thanks to virtual communication.
We're heading towards a better future with mobile apps!
As a result of analyzing the myriad verticals, it is apparent that mobile apps have substantially contributed to easing the health turmoil. The restrictions make it difficult to develop apps in some segments, such as travel reservations and cab rental apps. Overall, however, the COVID-19 pandemic is brighter than expected for the mobile app industry.
The development of iconic mobile apps by Impiger Technologies contributes to the improvement of the lives of app users. Providing superior mobile applications to meet the diverse needs of more entities is something we look forward to.
Conclusion

The world and consumers utilize mobile medical apps differently for their health care. Applications such as these allow health consumers to monitor their health, such as their heart health and adjust their lifestyle accordingly. The FDA is reviewing these apps to ensure they are safe and functional.
Nonprofit organizations will have access to a broader audience, and profit organizations will see increased revenue in the future. Financial management ensures that the money is allocated according to plan and oversees the funds' use. The remaining apps will increase revenue when FDA regulations and rules purge the unnecessary apps. Because most existing apps are either free or inexpensive, the cost would be moderate.
Especially since clinicians will be using these apps as well, the potential of these apps is endless. Health practitioners and patients have developed many medical applications for smartphones. Smartphones are becoming increasingly popular in healthcare.
Additionally, smartphones can be used for mobile clinical communication and evidence-based medicine at the point of care with medical applications. Smartphones also have significant potential for educating patients, facilitating disease management, and enabling remote monitoring.
Edited and proofread by Ashlyn