STARTUPS
Exciting funding news- Gaming startup, Zupee, announced a funding of USD 102 million
Exciting funding news- Gaming startup, Zupee, announced a funding of USD 102 million
One of the most interesting and upcoming industries is the gaming industry and gaming startup is gaining huge popularity. Funding is important for a startup. We almost daily have news and updates of different rounds of fundings various startups go through. 
Let us have a discussion on the gaming industry and the startups and the funding related to it. First of all, we should know what is the gaming industry. It is the industry that is involved in the development, marketing, and monetization of video games. The industry has a large number of different verticals and is a source of employment for a large number of people around the world.
The United States is the representation of one-third of the video market around the world. In the year 2017, an estimate was made by the Entertainment Software Association, that there were 2,300 development companies and more than 525 publishing companies, and these companies are directly giving employment to around 66,000 employees and when indirect employment is included, the total number increases to more than 220,000. 
Talking about the gaming sector in India, it is growing at a faster rate when compared to other sub-sectors of the media like cinema, home entertainment, audio, and many more. The gaming industry of our country, India is much smaller than those of China and the US and holds responsiblity for just around 1% of the gaming market of the world. But speaking in terms of revenue of the Indian gaming industry, it is generating a revenue of USD 1.5 billion and is expected to grow three times to USD 5 billion by the year 2025. 
The growth of the gaming industry in our country is due to more and better adoption of smartphones, more access to the internet, influencers reaching a wide audience, and the lockdown which occurred because of the emergence of COVID 19. According to Wamika Mimani, who is the BCG Principal, there are successful gaming companies in India such as Nazara, MPL, Dream11, and Gameskraft. These companies have the advantage of first-mover in this segment and are hugely responsible for shaping the gaming market of the country. These companies place their bet on new growth opportunities and build competitive advantage so that they can stay ahead in this high-stake game. 
The online gaming industry in the country was in a lot of news recently, when the Karnataka Police Amendment Act, 2021, was put into effect on October 5. This act banned online "games of chance". Even last month in December, some advisories were issued by the Ministry of Education, according to which playing online games were the cause of serious gaming addiction which has been considered as a gaming disorder. An industry association made for the technology startups, IndiaTech, has requested and urged the government to frame and make guidelines for the online gaming sector keeping in mind the age and genre-based classification. 
Let us now talk about the process of funding of a gaming startup that has taken place recently. 
Announcement of funding of a gaming startup 
The startup, Zupee, has raised funds worth USD 102 million, as announced on January 05, 2022. This round of funding was the Series B round of funding and was led by Nepean Capital, which is a Mumbai-based investment firm, which has made an investment of USD 72 million. The other participants of this round of funding were WestCap Group, Tamales Bay Capital, Nepean Capital, AJ Capital, Matrix Partners India, and Orios Venture Partners. 
The startup plans to utilize the funds raised in the development of new products, enhancement of design experiences, expansion into new geographies, and increasing and ramping up marketing, reach, research, and innovation. It will also use a portion of the funds raised in the hiring of some top talent. The startup also has plans to do some experiments in the web3space with nonfungible tokens and play-to-earn games.
In the year 2022, the startup will continue developing new and various forms of entertainment that are purposeful and has the capability to engage, empower, and entertain users. With this round of funding, the value of the startup has come up to USD 600 million, and the startup has closed Series B round of funding. 
In the month of August, the startup had raised USD 30 million from WestCap Group, which is based in Silicon Valley and Tomales Bay Capital. 
About the gaming startup that has received funding 
The startup, Zupee was founded in the year 2018 by Dilsher Malhi and Siddhant Saurabh and is based in Gurugram, Harayana. The startup has the vision to redefine entertainment through tech-led innovation. It wants to reach hundreds of millions of people and enrich their lives with happiness, fruitful engagement, and interactive entertainment. In a stressful time and an unrelenting and unpredictable world, the startup aims to bring moments of peace and spread smiles to users all over the world. 
The mission of the startup is to improve the lives of the people by introducing them to games that are familiar, games that offer fair competition, and recognition to the users, thus bringing happiness in their mundane lives .The startup, Zupee has already helped more than 10 million people, where itr has provides its assistance in improving their general knowledge, critical thinking, and competitive skills besides entertaining them, thereby redefining purposeful entertainment. 
The core values followed by the startup are-
Integrity– Business with a soul. Transparency and fair play all the time.
Trust– Ethical practices and secure platform to build trust.
Inclusion and Diversity- Everyone is welcome. An idea can come from anywhere.
User first– Every product is for the user and every user matters. Language- agnostic games to reach everyone.
Community- Community of learners and doers. Zupee encourages people to come together for entertainment, engagement, and empowerment.
For Good– Business with a soul. Transparency and fair play all the time.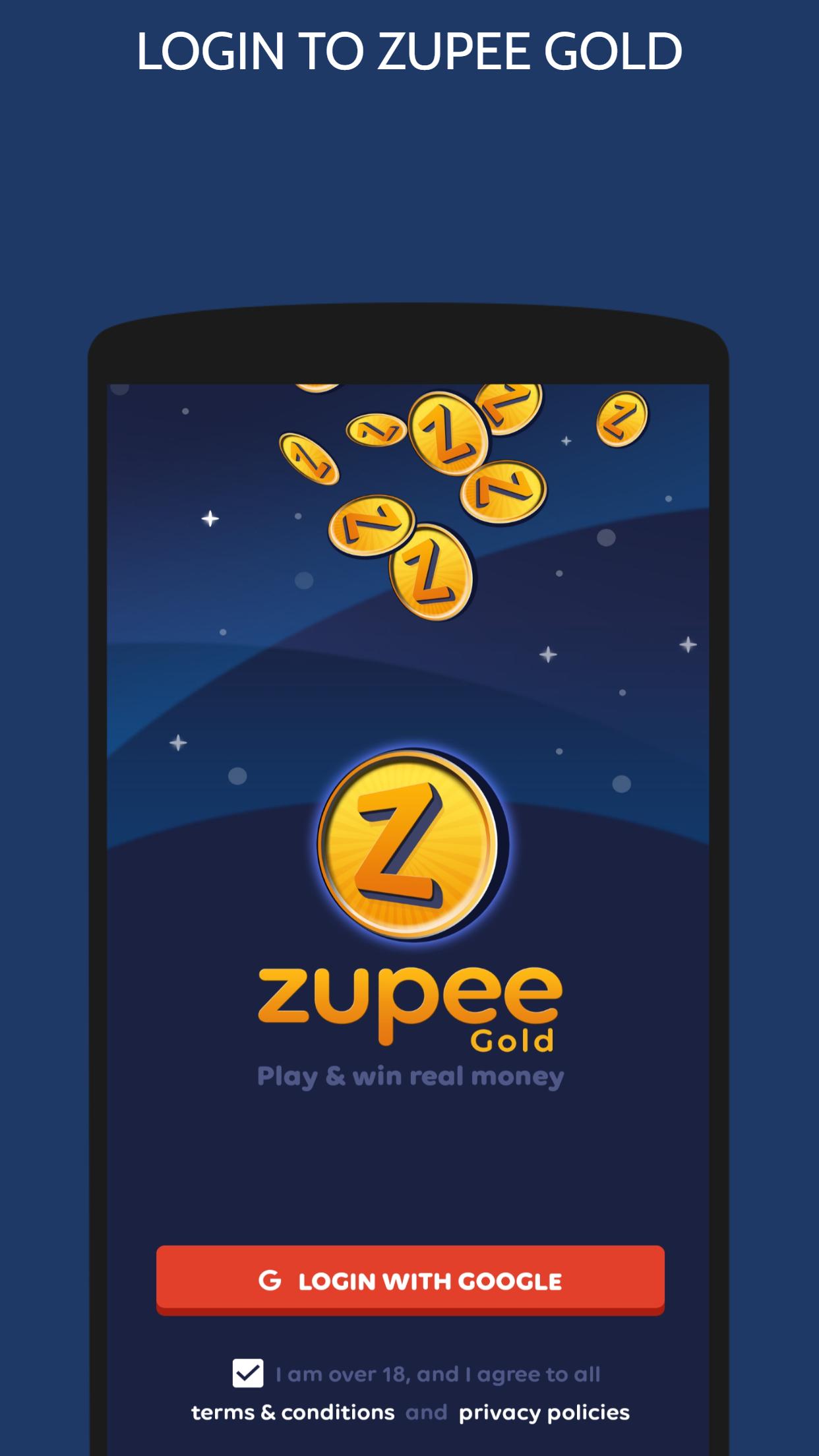 Describing what the Zupeean is, he/she mostly at the same time can multiple words and tell stories with numbers. Zupeeans are ambassadors, the represntatives of happiness who take serious involvement in every smile. They will be exceptional and be involved in continually improving themselves and those around them. They will have some qualities which will come naturally to them such as frugality, quick action, thinking big, and insisting on high standards. They will always be looking forward to set the bar high, and then raise that bar even higher. Above all, a Zupeean will be inventive- display resourcefulness when faced with constraints, and achieve more with less.
The startup recently has also come into the partnership with Reliance Jio Platforms, under which the startup will distribute its content to users of Jio phones. It is also planning to capture the non-metro market with 4G and 5G handsets of Reliance which are low in price. This partner is done with the motive of sharing revenue. 
The offerings of the startup are Zupee Gold, Ludo Supreme Gold, and Ludo Ninja Gold games, which are for both Android and iOS mobile operating systems. The users can also play games on web browsers. The startup has claimed that it has registered more than 70 million downloads in the country. 
About the founders of a gaming startup
The startup, Zupee was founded by Dilsher Malhi and Siddhant Saurabh.
Dilsher Malhi is also the CEO of the startup. He is a Btech graduate in Chemical Engineering from IIT Kanpur. He has been a project trainee at Dr. Reddy's Laboratories and has been a Research Associate at EPFL. He is a big digital innovations trailblazer, who has pioneered skill-based mobile gaming in India and is now leading several trendsetting concepts that will incentivize learning, reward improvement, and simplify complex information. He is a firm and a strong believer in the benefits of gamification and learning through play, and thus he is motivated to use it to improve lives through continual improvement and cognitive development. 
Siddhant Saurabh is the co-founder of the startup, Zupee. He is a Btech graduate in Computer Science and Engineering from IIT Kanpur. He has been a Software Engineer at Gravitation Research Capital LLP and Digital Quotient. He is driven by the passion for "building for others" and that is why he could never settle for a job. He has a vision to create solutions based on pure tech that will have an impact on people around the world. For this vision, he is certainly on the right path with Zupee, where they are enaged in creating a gaming solution for everyone to enjoy. 
What has been said about the deal?
The CEO of the startup Dilsher Malhi made a statement saying that a lot of people are running after the NFT bubble, but the startup is engaged in building something long-term and sustainable. He then said that they are still new in that space and they are doing their homework. 
The startup has something very different to offer. We wish the startup a stroke of good luck and a bright and successful future ahead.
Edited and proofread by Ashlyn