Trends
Top 10 Best MNC Companies In India
Top 10 Best MNC Companies In India
Many students fantasize about working for a multinational corporation (MNC). It allows you to get worldwide experience. Additionally, you will get the necessary expertise, reliability, and conviction to advance your profession.
So, when you hear the name MNC, what picture comes immediately to mind? Is it high-end employment that allows you to travel to other countries? Of course, keep in mind that we come from a country where finding a job is complex, and many people contemplate working for a global corporation.
Yet, employment for a global corporation is not the only thing one may achieve in life. Multinational corporations provide India with several benefits, including increased investment, reduction of the technological gap, good use of natural resources, and infrastructure investment.
It is critical to understand that people demand commodities and services to exist in our modern, networked society, with increasing pressure and an ever-increasing population. And it is these multinational corporations who supply this to the entire populace. As a result, certain multinational corporations earn more money than some emerging economies. In addition, the country has a vibrant consumer-oriented market that is quick to embrace new ideas and collaborate.
The top MNC firms in India benefit our country in various ways, including investments, new technology, infrastructure, resources, and foreign correspondents that promote India's health the economy. Another critical factor is the generation of professionals in our country.
A Multinational Company or Corporation (MNC) is a corporate entity with activities in many countries (other than the home country).
MNCs have headquarters in their native nation and subsidiary offices, assets, and facilities in other nations (known as host countries). MNCs are also known as global companies since they operate globally. Before we look at the top ten multinational corporations in India, let's look at some of their characteristics.
Professional Management —

MNCs hire qualified managers to oversee their company operations, technology, finances, and external affairs, among other things.

Authority –

While MNCs' business activities in the host nation have their management and offices, the head office will retain ultimate control (home country).

Massive Assets and Turnover —

MNCs have tremendous physical and financial assets since they operate globally. Consider the following scenario: Microsoft Corp. has a market value of 1000.76 billion dollars.

Innovative Technologies –

Multinational Corporations (MNCs) govern advanced and sophisticated technology. In production and marketing, it makes use of capital-intensive technologies.
What is a Multinational Corporation (MNC), and what does it do?
A multinational corporation (MNC) is a business that has operations in both its home country and other nations across the world. It has a centralized office in one government that oversees all its other offices, such as executive branches and factories.
It is insufficient to refer to a firm that exports its goods to many countries as a global corporation. They must continue to conduct business in other nations and make a foreign direct investment there.
The Benefits of a Multinational Corporation
Companies seek to become international enterprises for a variety of reasons. Some of the most popular motivations are as follows:
1. The ability to produce at a cheaper cost
Setting up manufacturing in another country, particularly a developing economy, generally means much lower production costs. Though outsourcing is a viable option, establishing manufacturing units in other countries may be more cost-effective.
MNCs can benefit from economies of scale and expand their worldwide brand because of their size. In addition, strategic manufacturing/service placement enables the company to take advantage of undervalued services worldwide, more efficient and cost-effective supply chains, and sophisticated technological/R&D capability.
2. Proximity to international markets of interest
It is advantageous to establish a business in nations where its intended customer market is located. This helps global firms save money on transportation and allows them faster access to consumer comments and information and consumer intelligence. In addition, because the same brand vision can be used globally, international brand awareness facilitates the transition from different nations and their particular markets easier and lowers per capita marketing expenditures.
3. Access to a bigger pool of talent
Multinational firms are also recognized for hiring only the most remarkable individuals worldwide, allowing management to supply their products or service with the best technical expertise and inventive thinking.
4. Tariff avoidance
Import limits and taxes are waived for companies who create or manufacture their items in another nation where they also sell them.
Multinational Corporation Characteristics
Multinational firms have the following features in common:
1. WORLDWIDE OPERATION
Multinational corporations have operations in two or more countries. They create a parent office in one nation and expand to other countries through subsidiaries, affiliates, and affiliations.
2. ESTABLISH THE MAXIMUM OPERATION
Multinational corporations have operations in a variety of nations. People are capable of seizing the chance. People can join global corporations based on their expertise. In international corporations, the workforce may be effectively employed.
3. STATE-OF-THE-ART TECHNOLOGY
Multinational corporations spend a significant amount of money on cutting-edge technological research and development. As a result, modern technology is transferred to underdeveloped nations via subsidiaries and branches.
4. EXTREME EFFICIENCY
Multinational corporations employ advanced technologies. As a result, personnel may provide excellent training, increasing workforce efficiency. As a result of this circumstance, global corporations can supply many high-quality items at a lower cost.
5. MARKET MONOPOLY
Multinational corporations, in general, provide vast quantities of high-quality products and services to the global market. As a result, they build a specific brand name and grab a significant portion of the international market. Moreover, companies may sometimes even monopolize a large market through trademarks and patent rights.
6. COMPANY THAT SELLS A PRODUCT OR PROVIDES A SERVICE
A global corporation is built on a product or service that generates many different commodities and services in large quantities. The corporation owns a trademark, a patent, copyright, and technology for the manufacturing and distributing such items on the international market.
7. CONTROL AND OWNERSHIP
The main business and the branch firms share ownership of such a corporation based on their capital investment. On the other hand, the leading company governs and controls the operations of its subsidiaries and branches via trade.
Multinational Corporations in Action
Multinational companies, often known as global enterprises, are transnational businesses that generate at least 25% of their income from sources other than their home country.
The headquarters of multinational corporations are frequently located in industrialized countries.
Multinational proponents argue that they provide high-paying employment and technologically advanced items to nations that would otherwise be deprived of such opportunities and goods.
Critics of big firms argue that they may wield undue control over governments, exploit developing nations, and eliminate jobs in their home countries.
The history of colonialism is intertwined with the history of multinational corporations.
Many of the early multinational corporations were formed to carry out expeditions at the request of European monarchs. Some of the earliest multinationals in the world managed colonies not owned by Portugal or Spain. In 1600, the British established the East India Company. The company had trading posts in India and was based in London. In the 17th century, the Hudson's Bay Company was founded, as was the Swedish Africa Company in 16492.
Multinational corporations account for the bulk of high-revenue businesses in the United States.
We did our best to collect the most recent rating of these firms because the ratings are changed often. India also reaps benefits from these MNCs, such as increased investment, a narrowing of the technology divide, optimal use of natural resources, narrowing the foreign exchange gap, and a boost to the fundamental economic structure.
Below is the most recent list of India's Top 10 Best Multinational Corporations.
1. Microsoft
A subsidiary of Microsoft Corporation is Microsoft Corporation India, which is an American multinational corporation (MNCs). Microsoft Corporation India was established in 1975. Several Indian governments and IT companies have worked closely with Microsoft since its inception in 1990. Microsoft has its headquarters in Hyderabad, India. According to the list of Multinational Companies in India, it is one of the most popular companies.
2. HP (Hewlett Packard INC)
HP dominates the laptop, desktop, computer, and other electronic device markets among India's leading corporations. The company has its Indian headquarters in Bangalore, an American electronics and IT firm. In terms of market value, it is one of the largest MNCs in India. Many intelligent computers and software products from this brand make our lives easier. One sector deals with computers 3D printing, among other things, while the other focuses on financial and business services.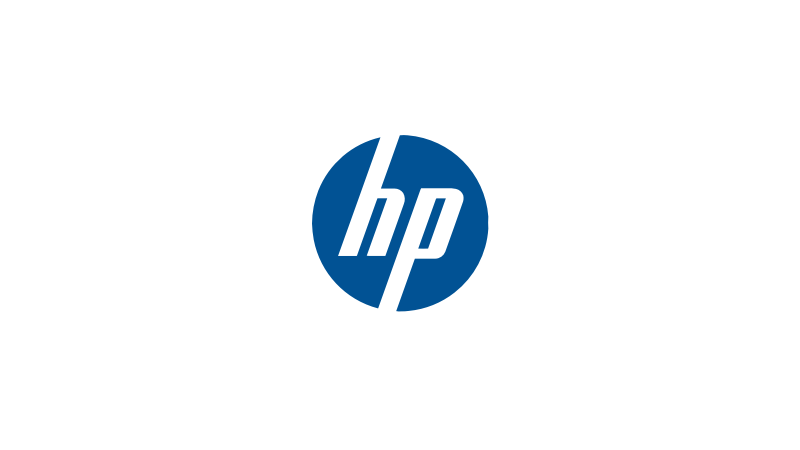 4. Zara 
A Spanish dress retailer, Zara SA, is located in Arteixo in Galicia. A significant portion of the association's energy is dedicated to fast fashion and clothing, additional items, shoes, swimwear, heavenliness, and smells. 
Inditex is the world's largest apparel retailer and is the largest association in the Inditex group. At Zara, there will be up to 20 dress collections each year beginning in 2017. Amancio Ortega opened the first Zara store in 1975 in A Coru*a, Galicia, Spain. 
Although Ortega named the store Zorba from the beginning after the incredible film Zorba the Greek, they changed the sign to "Zara" after realizing a bar had the same name. Low-regarded copy effects of noteworthy, better quality and original styles were divided into the rule store. In Spain, Ortega opened more stores.
Amazon also offers its customers the option of shopping from sellers in the United States through its Global Store. More than 20,000 Indian sellers and 41 fulfillment centers across 13 states.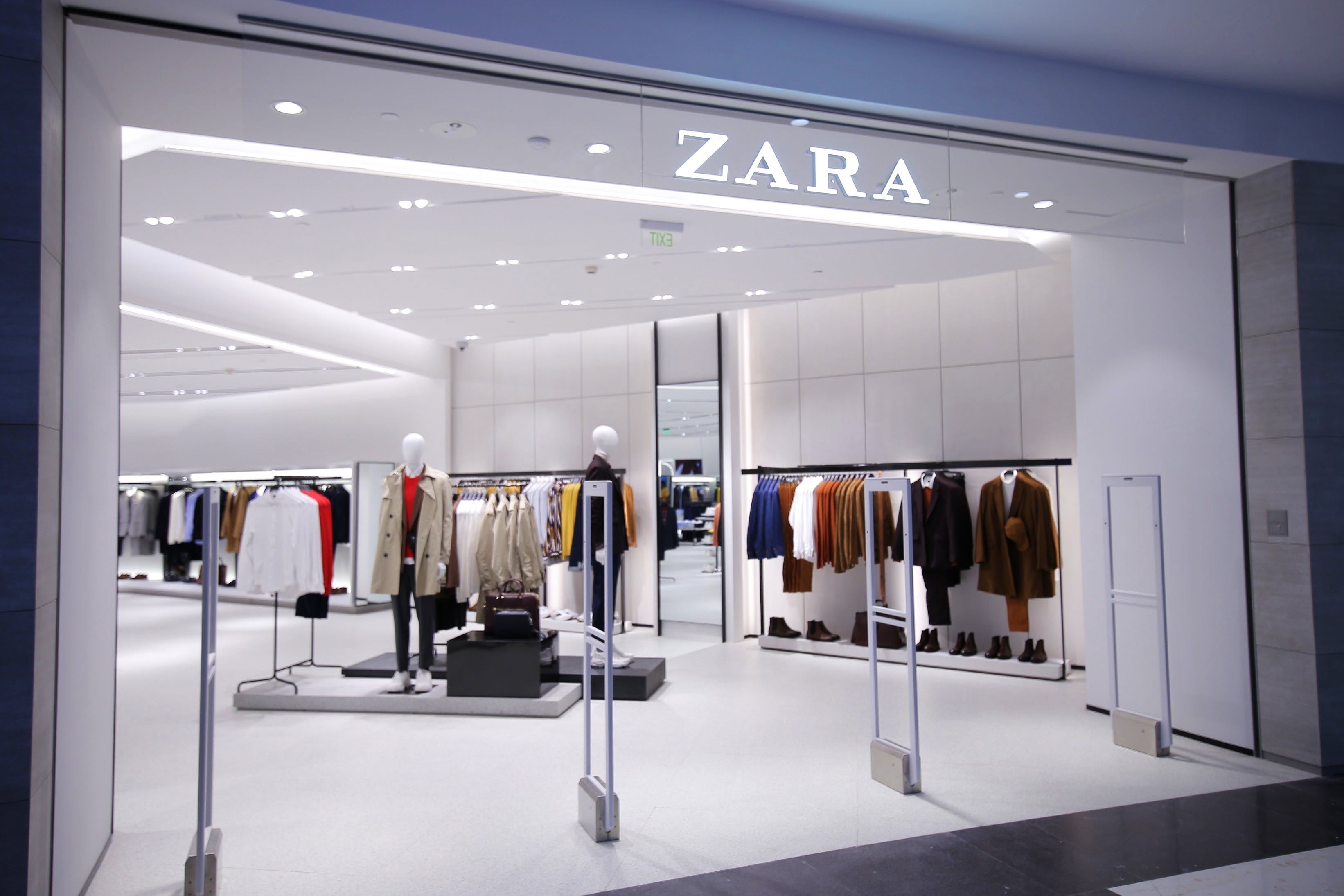 5. IBM
We have listed IBM as our fifth multinational company with its headquarters in Bangalore (IBM India Private Ltd). As of 1992, the company had its headquarter in India and provided a wide range of services and products, including business consulting, storage solutions, etc. The company has a global turnover of 107 Billion Dollars.
It produces, markets, and offers infrastructure, hosting, and consulting services ranging from mainframes to nanotechnology, as well as computer hardware, middleware, and software.
6. Ranbaxy Laboratories Limited
As a pharmaceutical company, Ranbaxy Laboratories Limited was founded in 1961 in India and remained operational until 2014. The company opened its doors to the world in 1973.
As a result of its two-decade history, Ranbaxy has experienced two changes in ownership. In 2008, Japanese pharmaceutical company Daiichi Sankyo secured a controlling stake in Ranbaxy, and in 2014, Sun Pharma gained a 100% ownership stake in Ranbaxy. As a result, new management has been established for Sun Pharma to take over Ranbaxy, subjecting much debate since Sun is currently the fifth-largest pharmaceutical company.
Ranbir Singh and Gurbax Singh founded the Ranbaxy firm in 1937 as a merchant for the Japanese corporation Shionogi. Ranbaxy is a combination of the authors' names: Ranbir and Gurbax.
7. Citibank India
It was established in 1812. Citibank India is a bank and one of India's top ten multinational corporations. Savings accounts, mortgages, deposits, investment funds, loans, credit and debit cards, insurance, electronic banking, capital markets and advising, and private banking are among the products and services offered by the bank.
The bank has 2,649 branches in 19 countries, including 723 in the United States and 1,494 in Mexico, which are administered through its subsidiary Banamex. It is one of India's top ten multinational corporations.
You may receive more information about the organization, such as the employees, attrition, decision-makers information, and much more, with Fundoodata paid plans.
8. Nestlé
It is the third-largest multinational corporation in India. Nestlé India is a Swiss food and beverage company owned by Nestlé S.A. Nestlé joined the market in 1912 with enhanced products and is now one of India's most prominent international corporations. It is one of India's major food enterprises, offering some of the best-packaged foods. In terms of revenue, it was likewise rated 72nd in the Fortune Global 500 in 2014.
9. P&G (Procter & Gamble)
Even if you haven't heard of this multinational corporation, you have probably used P&G products in India. The name has been linked to various consumer goods, sanitary napkins, shampoo, including detergents, and diapers. The P&G logo can be found on multiple products, including Tide, Arial, Pantene, Olay, Gillette, and many others.
It specializes in grooming, health, beauty, and household care goods. P&G's wide range of products has earned them a reputation as one of India's most significant multinational corporations.
William Procter and James Gamble founded the company.
10. Google India Pvt Ltd
It is situated in Bengaluru, India, and was created in 2004. Google India Private Limited is a Google-owned company. It is one of India's top ten multinational corporations. Google LLC is the company that created the web search engine. It is the most popular search engine on the Internet, with over three billion searches every day.
Google's purpose is to organize the world's information and make it accessible and helpful to everyone. Google has grown from a single language search engine to dozens of products and services in dozens of languages, featuring different ways of marketing and online applications for various jobs. In addition, Google India Pvt. Ltd. offers Google Inc. community support and presence in India, including offices in Bangalore, Gurgaon, Hyderabad, and Mumbai.
You may receive more information about the organization, such as the number of employees, turnover, decision-makers details, and more, with Fundoodata paid plans.
Advantages and disadvantages of multinational corporations
There are numerous advantages to establishing overseas operations.
For example, India's presence allows a corporation to meet Indian demand without paying long-distance shipping costs.
Companies are more likely to establish operations where their most productive investment and salaries are lowest.
Multinationals can create the same quality goods at reduced prices, lowering production costs and increasing global consumers' purchasing power.
Multinational corporations can benefit from tax disparities by establishing operations in numerous nations. This allows them to take advantage of reduced tax rates in particular countries, even if they operate in other countries. Improved job growth, increased tax revenue, and increased product variety are other advantages.
One of the costs of globalization–or, to put it another way, the price of reduced prices–is that domestic employment is more susceptible to being exported.
To avoid long-term unemployment owing to economic changes, an economy must have a flexible and movable labor force.
Maintaining a flexible, adaptive workforce necessitates education and the development of new skills connected to changing technologies.
Those who oppose multinational firms argue that they are a mechanism for corporations to build monopolies (for particular products), pushing up consumer prices, suffocating competition, and limiting innovation. In addition, as a result of their operations, local (natural) resources can be depleted, and land development is encouraged.
Small businesses can also be affected by multinational corporations entering a country's economy. In addition to breaking ethical standards, activists claim multinational corporations are taking advantage of their plans and not adhering to moral laws.
Conclusion
Different policies can be adopted by businesses to create wealth during the globalization era. Marketing a company's product in other countries is one of the ways to create wealth. Due to the evolution of large corporations, businesses have been given new avenues to expand their businesses, which has resulted in a higher profit for employers and better working conditions for their workers. In the last few 2-3 decades, the cosmopolitan culture has evolved.
Article Proofread & Published by Gauri Malhotra.