Trends
Top 10 Best P2P Lending Companies In USA In 2023
Top 10 Best P2P Lending Companies In USA In 2023
INTRODUCTION
Peer-to-peer (P2P) lending companies are becoming increasingly popular in the US in 2023. These companies allow individuals to borrow and lend money without involving a traditional financial institution, such as a bank or credit union. P2P lending can offer borrowers lower interest rates due to reduced overhead costs, while also allowing lenders to receive higher returns on their investments.
There are a variety of online platforms that connect borrowers and lenders, including Upstart, LendingClub, and Prosper. Each platform has different terms and conditions and lenders should be sure to read them carefully before committing. Borrowers and lenders should both do their own due diligence to make sure they understand the risks involved and make sure they are comfortable with the deal.
P2P lending isn't risk-free, however. Borrowers should be aware that P2P lending does not typically provide the same protections as traditional banks. If a borrower defaults on a loan, the lender may not be able to recover the full amount of the loan. In addition, lenders may be exposed to other risks, such as fraud or mismanagement by the P2P platform.
Despite these risks, P2P lending can be a great way for borrowers to access funds at lower rates and for lenders to earn higher returns. It's important to do your research and understand the risks involved before entering into any kind of financial arrangement. With the right approach, P2P lending can be a great option for both borrowers and lenders in 2023.
IMPORTANCE
Peer-to-peer (P2P) lending companies in the USA have become increasingly important in 2023 due to their ability to facilitate access to financial services for those who are unable to get them through traditional means.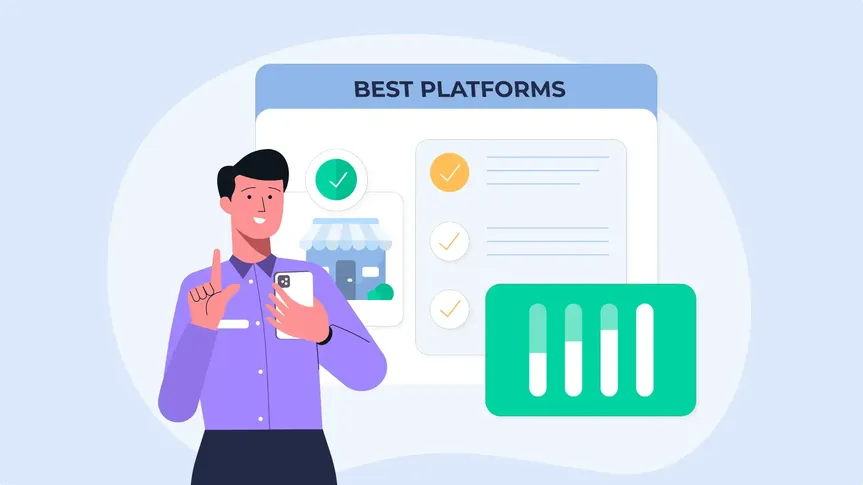 P2P lending companies allow borrowers and investors to come together, giving borrowers access to capital without involving banks or other financial institutions. This has been made possible by the emergence of online marketplaces, which provide a platform where borrowers and lenders can meet and transact.
The growth of P2P lending companies in the USA has been driven by several factors. Firstly, the increasing availability of technologies such as blockchain, artificial intelligence and machine learning have enabled these marketplaces to offer secure, automated and efficient transactions.
Additionally, regulatory bodies have also created an environment which is conducive to the growth of these companies. The increasing demand for financing amongst those who are unable to access credit from banks or other financial institutions has given rise to alternative sources of financing such as peer-to-peer lending.
Moreover, the simplicity and convenience of P2P lending has also made it attractive to both borrowers and lenders alike. Borrowers find it easier to access funds quickly, while lenders can use sophisticated technology to assess borrowers' creditworthiness and invest in loans with greater confidence.
Furthermore, the lower interest rates offered by P2P lending companies compared to other forms of financing, makes them more attractive to borrowers.
In summary, P2P lending companies have become increasingly important in the USA in 2023. They offer borrowers access to capital without involving banks or other financial institutions, making financing easier and more convenient. Additionally, they also offer lower interest rates than other forms of financing, making them attractive to both borrowers and lenders alike.
Here are the top 10 best p2p lending companies in USA in 2023.
LendingClub – LendingClub is a peer-to-peer online lending platform founded in 2007. It facilitates loans between individuals, removing the need for banks or other large financial institutions. Borrowers can apply for personal loans ranging from $1,000 to $40,000, while investors can invest in loan portfolios.
LendingClub offers a variety of repayment terms and interest rates depending on creditworthiness. LendingClub also offers business loans and lines of credit, auto refinancing, and medical financing.
The main reason why LendingClub has become so popular is because it offers people a convenient way to access funds quickly and easily. The application process is simple and straightforward, and borrowers can usually receive funds within seven days of applying.
Additionally, the interest rates offered are often much lower than what is available from traditional lenders. Furthermore, LendingClub's investor base is diverse, consisting of regular people, institutions, funds, and accredited investors.
In addition to its lending services, LendingClub also offers several financial products, such as investment accounts, retirement plans, and IRAs. These products provide investors with an easy way to diversify their portfolios and make informed decisions about their investments. LendingClub also provides customers with comprehensive customer service, including troubleshooting and technical assistance.
Overall, LendingClub is a great option for anyone looking for a convenient and reliable way to borrow money or invest in loan portfolios. With its competitive interest rates, fast approval times, and wide range of products, it is no surprise that the company has grown to become one of the leading online lenders in the United States.
Prosper – Prosper is a financial technology company that provides people with access to affordable credit. Founded in 2005, it is a pioneer in marketplace lending and is one of the largest peer-to-peer (P2P) lending platforms in the United States. Prosper connects people who are looking for money to lend with those who are borrowing money.
By creating an open marketplace, Prosper enables more competitive terms for both borrowers and lenders, allowing them to save money on things like interest rates and origination fees. Through its platform, borrowers can receive funds in as little as 48 hours. Loans are available in amounts ranging from $2,000 to $40,000, with terms of either 3 or 5 years.
Prosper also offers services such as credit score monitoring, personal loans, and debt consolidation. The company assesses potential borrowers using proprietary credit scoring technology and generates a detailed risk profile for each loan, enabling it to offer competitive rates to borrowers.
Borrowers can apply for a loan through the Prosper website or mobile app, and within minutes they will know whether their loan has been accepted. Prosper also works with banks, credit unions, and other financial institutions to provide financing. This allows them to offer even more affordable and convenient lending options.
Upstart – Upstart is a San Francisco-based technology company that specializes in artificial intelligence and machine learning. Founded in 2019, Upstart focuses on providing innovative solutions for businesses by leveraging the power of AI. The company's products and services are designed to improve customer experience, automate tedious tasks and create new opportunities for businesses.
At the core of Upstart's offerings is its flagship product, the Upstart AI Platform. This platform uses the latest advancements in AI and machine learning to help companies make better decisions faster. It provides a suite of tools that enable users to discover patterns in data, build predictive models and generate insights. With its comprehensive suite of features, the Upstart AI Platform helps organizations understand their data, create more accurate predictions and make better decisions.
The company also offers several other services such as virtual assistants, automated customer service, real-time analytics, natural language processing and more. Additionally, Upstart has an extensive library of APIs and integrations that enable customers to quickly integrate the platform with existing systems. Upstart's team of experts are available to provide support, training and guidance to ensure that customers get the most out of their AI solutions.
In addition to its products and services, Upstart offers professional development and consulting services. Upstart's experts work closely with organizations to identify areas of improvement and develop customized solutions. The goal is to provide organizations with the insights they need to scale up and improve operations.
Upstart is committed to helping businesses succeed through the use of AI. Through its cutting-edge products and services, Upstart strives to empower organizations to make smarter decisions, increase profitability and gain a competitive edge in their markets.
StreetShares – Streetshares is a financial technology company that provides online platforms for investors, businesses, and consumers. It offers services ranging from investment management to lending. Founded in 2016, Streetshares has grown rapidly and now serves clients in over 90 countries.
Streetshares' mission is to make investing accessible to more people. The company's platform combines the power of modern technology with the best practices of traditional banking. It offers high-yield investments, automated trading tools, and streamlined loan origination.
The company's core business is peer-to-peer lending. Through its platform, borrowers can access capital from a network of investors, who in turn earn attractive returns. Streetshares also provides businesses with a range of products, such as asset-based lending, invoice financing, and working capital loans.
In addition to providing services to individual and business customers, Streetshares also helps governments and non-profits to manage their finances. The company is dedicated to using technology for social good and has partnered with organizations such as the World Bank and the United Nations.
To ensure that its customers receive the best possible experience, Streetshares has implemented advanced security protocols and employs a team of experienced professionals. The company also complies with all applicable laws and regulations, including those related to consumer protection and anti-money laundering.
Streetshares is committed to providing innovative solutions to the world's complex financial challenges. Its goal is to offer secure, easy-to-use products that are tailored to the needs of its customers. Through its platform, the company seeks to create a more inclusive and efficient financial system.
Peerform – Peerform is a peer-to-peer lending platform that was founded in 2010. The company aims to provide borrowers with fair and transparent financing options, and to make the process of obtaining loans easier and more efficient for consumers.
The company works by connecting borrowers with investors who are looking for high-yield investments. Borrowers can apply for loans online, and get matched with an investor who is willing to finance their loan. Peerform also provides educational resources, such as advice on how to improve credit and budgeting tips, to help borrowers make informed decisions about their finances.
Peerform offers competitive interest rates, with fixed rates ranging from 5.99% to 29.99%. Loan amounts range from $4,000 to $35,000, with repayment terms up to five years. All loans come with zero origination fees or prepayment penalties. In addition, borrowers have access to additional services such as debt consolidation and home improvement loans.
In order to qualify for a loan, borrowers need to meet certain financial criteria. This includes having a minimum annual income of $24,000, a minimum credit score of 600, and a debt-to-income ratio of less than 45%. There are also other requirements such as being a US citizen and having a valid bank account.
The application process is simple and straightforward. After filling out an online form, Peerform performs a soft inquiry, which does not affect the borrower's credit score. If approved, the borrower can receive the funds within one business day.
Overall, Peerform is a great platform for borrowers who are looking for a trusted and reliable source of financing. With competitive interest rates, repayment terms and no hidden fees, Peerform provides a secure and convenient way to borrow money.
Funding Circle – Funding Circle is a financial technology company that allows businesses to borrow money from individual and institutional investors. Founded in 2010, the company has grown to become one of the largest online lending platforms in the UK and has expanded into the US, Germany, Spain, and the Netherlands. Funding Circle works with over 100,000 businesses, offering loans ranging from £3,500 to £350 million.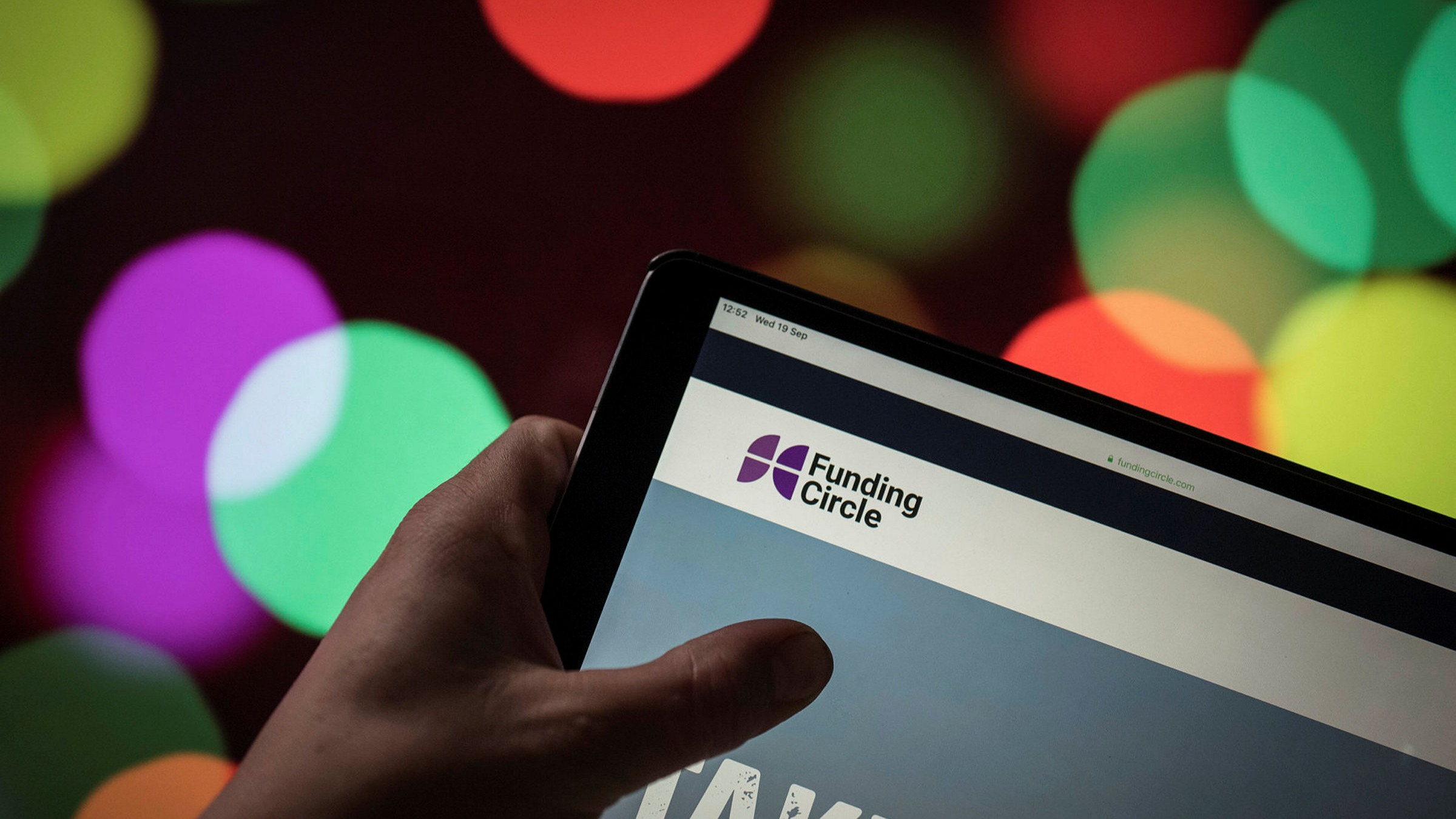 The company provides loans with competitive rates, tailored repayment plans, and quick approval. It also offers a range of services such as access to capital, flexible financing options, advice on financing and cash flow, and business growth support. Through its combination of technology, data science, and human expertise, Funding Circle helps entrepreneurs and small businesses get the funding they need to succeed.
The company has an extensive network of over 50,000 investors, including some of the world's largest financial institutions, private investors, and government-backed entities. It also works with major banks and other lenders, allowing it to provide customers with a range of loan products.
Funding Circle takes a customer-centric approach, ensuring each loan is tailored to a customer's individual needs. Its innovative technology makes the application process easy and allows businesses to track their progress throughout the life of their loan. The company also provides 24/7 customer service, making the entire process simple and stress-free.
Funding Circle's mission is to enable businesses to access finance quickly and simply. By combining human expertise with cutting-edge technology, it aims to create a fairer and more transparent lending market. The company is committed to supporting the growth of small businesses and helping them achieve success.
SoFi – Sofi is a leading digital financial services company based in San Francisco, California. Founded in 2011, Sofi offers a range of products and services to help customers achieve their financial goals, including student loan refinancing, personal loans, mortgages, investment advice, banking, and more.
The company's mission is to help people get their money right, by creating an ecosystem of financial products and services that make it easier for customers to manage their finances. In the last few years, Sofi has become one of the most popular financial companies in the US, with over 8 million customers and $48 billion in total loan origination volume since inception.
Sofi's products are tailored to meet customer needs, allowing them to access competitive rates and personalised terms, while providing a transparent and streamlined customer experience. Sofi also prides itself on its commitment to responsible lending, with a focus on responsible underwriting practices, education, and community outreach.
With a wide variety of products, services, and tools available, Sofi is the go-to for many when it comes to taking control of their finances and reaching their financial goals.
Avant – Avant is a leading technology company in the financial services industry. Founded in 2012, it has quickly become a leader in providing innovative solutions for customers around the world. Avant focuses on providing access to credit and financial services to people who have traditionally been overlooked by traditional lenders.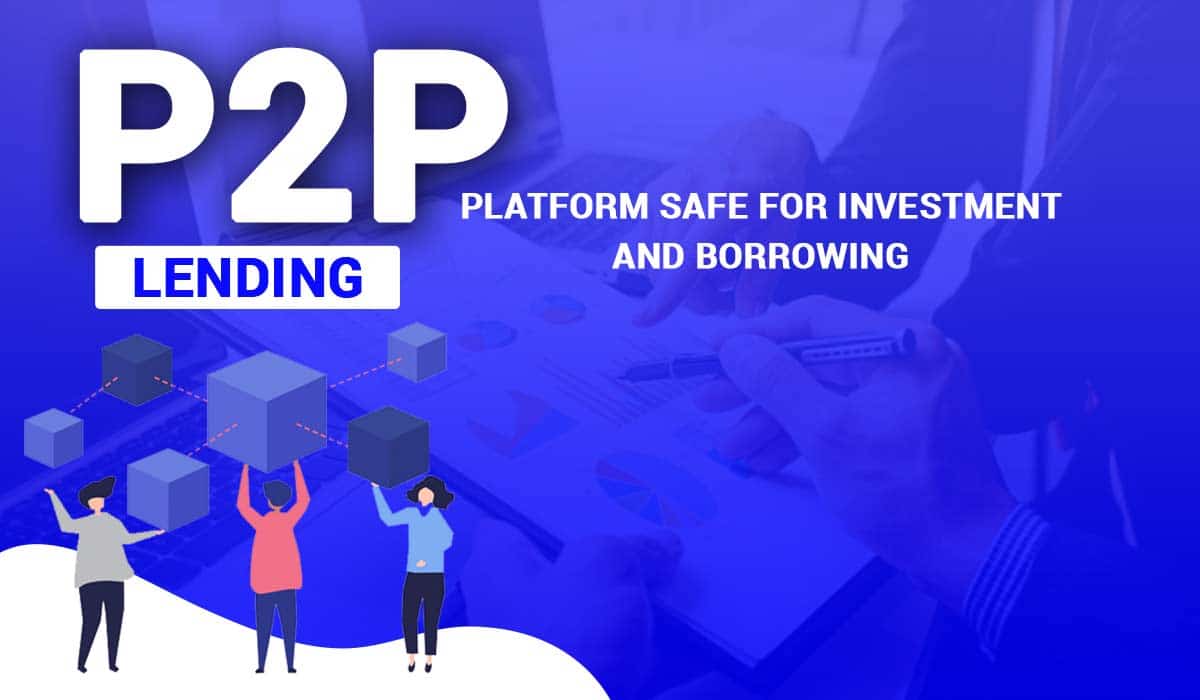 By leveraging data-driven analytics, Avant helps its customers make better decisions and manage their finances. Avant's products are designed to be simple and user friendly, while giving customers powerful tools to help them take control of their financial future.
Avant's core product is a line of unsecured personal loans which allow customers to borrow up to $35,000 with competitive rates and terms. Avant also provides customers with access to credit education, budgeting tools and personalized advice to improve their financial well being. Avant's mobile app allows customers to manage their loans and accounts from anywhere.
Avant also offers customers other financial services such as a savings account, debit card, merchant services and more. In addition, Avant has partnered with various organizations to offer customers even more financial resources and tools. These partnerships include banks, credit unions, financial advisors and more.
Avant's mission is to create financial freedom for everyone, regardless of their income or credit score. The company strives to build relationships with its customers, and provide them with the best customer service experience possible. Avant is committed to using cutting-edge technology, sophisticated data analysis and intelligent algorithms to provide its customers with the best products and services available.
LoanBuilder – Loanbuilder is a financial technology company that specializes in providing small business loan services. Founded in 2020, the company has quickly become one of the leading lenders in the US. Loanbuilder offers an easy-to-use online platform to apply for and manage your loan.
With a simple application process, you can get approved within 24 hours and have access to funds in as little as one business day. Loanbuilder also provides a secure and reliable online system to help customers manage their loans. The company offers low interest rates, flexible repayment terms, and no fees.
Loanbuilder strives to make it easier for small businesses to receive the financial capital they need to succeed. Their goal is to provide customers with the best customer experience possible. Customers are able to check their loan status, make payments, and view account summaries from anywhere.
Loanbuilder also offers helpful resources such as loan calculators and customized advice for small business owners. With their commitment to customer service, Loanbuilder continues to revolutionize the small business loan industry.
Kabbage – Kabbage is a leading global FinTech company that offers innovative financial solutions to small businesses, entrepreneurs and freelancers. Founded in 2009, Kabbage has grown to become one of the most recognized and trusted digital lenders in the world, providing more than $7 billion in funding to over 250,000 customers in all 50 U.S. states and internationally.
The company's mission is to provide access to capital for businesses that otherwise wouldn't be able to find it. Kabbage offers a suite of services, from automated finance and banking products to invoice financing and business analytics, with a focus on delivering frictionless customer experiences. Kabbage delivers flexible financing options, making it easier for businesses to get the working capital they need to grow and succeed.
Kabbage also provides its customers with powerful insights into their financial data through its proprietary analytics platform, cross-referenced with real-time market and industry trends. Kabbage's team of experienced data scientists, engineers and product designers strive to make sure financial primacy remains accessible to all businesses, regardless of size.
With a commitment to customer success and a passion for innovation, Kabbage is revolutionizing the way businesses access, manage and leverage their financial data.
CONCLUSION
In 2023, Peer-to-Peer (P2P) lending companies have become an increasingly popular option for individuals and businesses in the United States. P2P lenders offer borrowers a way to access capital without having to go through traditional financial institutions. The rise of P2P lending has enabled consumers to obtain better rates on loans, as well as a more personalized experience.
P2P lenders have also benefited from additional regulations that were put in place by the US government in order to protect consumers. These regulations have increased transparency and consumer protections, making the P2P lending market safer and more accessible than ever before.
As a result, more consumers are turning to P2P lenders to meet their financial needs. In conclusion, P2P lending is an attractive option for borrowers in the US due to its low interest rates, convenience, and improved consumer protection.