Trends
Top 10 Best PR Consultant and Social Media Influencer In India 2022
We recognize the top PR consultants in India that have excelled in their respective fields as part of our mission to honour the best communicators in India. As torchbearers of the profession, these men and women have made great contributions, paved the way, and are rightfully regarded as the community's scholars. The credit for establishing PR as a specialized service and developing a space in India is theirs.
Introduction
Public Relations (PR) is the practice of ensuring that the public is effectively communicated with, whether it is a person, a business or a nonprofit organization. Public relations consultants are concerned with the above task and ensure that the public perceives their firms and clients.
Public relations consultants are primarily responsible for dealing with the public on behalf of most companies and organizations. In addition to handling press conferences, public relations consultants work closely with media houses, present new products to the public, advertise the company's product, prepare speeches, and represent the company in the community.
Public relations consultants aim to present the public with a positive image of their businesses. Throughout the following essay, we will discuss the pros and cons, the cost element of a public relations firm, how to meet the cost element of a PR firm, and the qualifications of a consultant in this field.
Top 10 Best PR Consultant & Social Media Influencer In India 2022
1. Asli Daud
Founder and CEO of Asli Media Group
The Asli Media Group consists of Asli Digital Media and Asli Media Partners, with Asli Daud as the CEO and founder. Additionally, he owns BollyDad News. The "Growing Digital Media King" has been recognized as a pioneer among fast-growing media firms.
He has been awarded Best Marketer in the Capital, and his work has been featured eminently in eminent magazines. The entrepreneur, Foundr, Forbes, and many other magazines have acknowledged Daud's talent as a guest author in his early 20's. Daud is an expert in both digital and cybersecurity, as he is both a strategist and a techie. Through his media knowledge, Daud has opened doors for artists and talent alike. 
Along with being a film producer, he is also a celebrity manager. As the producer of movies like Mulk and songs like May I Come In, Daud has collaborated with some of the most prominent artists, like Youtubers, Models, Designers, and Musicians.
Some popular artists are the clients of Asli Daud, who have praised his work include Kate Alexeeva, Zayn Saifi, Danish Dar, Salman Mithani, Yasir Shah, Shahzeb Tejani, Jumana Khan, Gil Rabbi, Jessi Park and many more. His celebrity clientele reflects his reputation.
Daud has owned multiple businesses and holds a half-degree from Delhi University. He has been assisting artists, musicians, and celebrities to become famous through his knowledge of social media, promoting their social avatars, and promoting their creations online via his strategies and technical expertise.
He is one of the youngest and most venerable founders due to his consummate skills and sensational glamour. By enhancing brands' public presence and sales with individualized services, the Asli digital media company proved to be one of the most significant projects of its kind, which largely contributes to personal branding and social media growth.
The company has also developed web design and consultation on top of branding and sales. The company aims to assist as many new talents as possible, with over 1000 influencer clients and domain clients. In his declaration, Daud stated he wanted to offer a platform to any new skills out there regardless of their subject matter. People have a colossal opportunity with the company. 
2. Nitin Mantri
Business Partner at Avian Media
Avian Media is headed by Nitin Mantri, CEO and Business Partner. Currently, he is responsible for leading the company's growth strategy, international relations and marketing activities. Nitin specializes in corporate PR and marketing communications with a high-tech focus.
The Avian associate company Chase India was founded in 2010 by Nitin and his business partner to handle public affairs and government relations mandates for Indian and multinational companies. Nitin's previous experience includes leading PR consultancy Pleon (part of Omnicom) in Europe. Formerly, Nitin worked for Microland as their Communications Manager in Bangalore at ITspace.com. As President of the Public Relations Consultants Association of India (PRCAI), Nitin is also influential.
3. Dilip Cherian
Co-founder and Consulting Partner at Perfect Relations
A prominent communications and public affairs consultant of India, Dilip Cherian is widely regarded as the "India's Image Guru".
While working for the government as an economist, he became Editor of Business India for an extended period. Later, he worked for television and newspapers, and 'The Observer of Business and Politics' was founded by him as an auxiliary.
In addition to his columns for The Indian Express, Asian Age, and Mid Day, Dilip writes for other newspapers. The BBC also nominated him as a Director for its media investment in India in the first-ever PRWeek Global Power Book 2015. Further, he is a member of the Governing Council of NID and the Ministry of Company Affairs and the Board of Governors of ASCI.
4. Nandita Lakshmanan
Founder & Chairperson, The PRactice
With only Rs. 35,000 and four employees, Nandita founded The PRactice in 2000. Today, it is recognized as one of India's top independent PR consultancies, specializing mainly in representing clients in the consumer and technology sectors. Through its partnership with Porter Novelli, Nandita has taken The PRactice international for several years now.
The PRactice has won several international awards under Nandita's leadership. A creative consumer campaign won gold at the 2013 Sabre Awards and was shortlisted for a PR Lion award at Cannes 2012.
5. Amit Misra
Managing Director at MSLGROUP
With over a decade of experience consulting and advising multinational corporations and business conglomerates across Asia and India, Amit brings a wealth of broad experience. MSLGROUP in India was selected for the second consecutive year as a Great Place to Work.
He led the India launch of Zeno Group, an Edelman Group Company, before joining MSLGROUP. Since 2007, Amit has served as Director, Strategic Communications Practice of APCO Worldwide. As Vice President (North) at Hanmer & Partners, Amit served at Essar Telecom's Corporate Affairs and Communications department before joining APCO.
6. Valerie Pinto
Chief Executive Officer at Weber Shandwick India
The strategic counsellor for Fortune 500 companies and C-suite executives on building and maintaining their reputations with critical stakeholders. She is responsible for creating a profile for Weber Shandwick's Indian business through a content-first approach.
Previously, Valerie led Perfect Relations, one of India's largest Public Relations consultancies, with over 400 professionals and 200 prestigious clients before joining Weber Shandwick. Valerie was a state-level basketball player and a national level heptathlon competitor.
7. Sunayna Malik
MD & Senior Vice President at Text100, India
She has been in the corporate communications and advertising industries for over two decades. With over 160 professionals working for her, she oversees the India operations for Text100. Before joining Text100, Sunayna led the corporate communications function at HCL Technologies, where she delivered integrated communication and crisis management support to major Indian companies and multinational corporations.
8. Kunal Kishore
Founder at Value 360 Communications
As Kunal describes himself, he became an entrepreneur by accident when founded Precision PR in 2003. Rather than pursuing the business, as usual, Kunal envisions transforming it and revolutionizing how it operates. The PR professional is known for developing PR into a mainstream communication strategy partner rather than a mere communication medium.
Besides working with start-ups, online ventures and entertainment companies, Kunal specializes in strategy for communication. A ateam member describes him as a dynamic leader with innovative ideas that drive the organization to serve its customers more effectively.
9. Rakesh Thukral
MD at Edelman India
In 2010, Thukral joined Edelman India to set up the public affairs and advocacy practice. Thukral has over two decades of experience in communications and public affairs. As Chief Operating Officer since 2012, he oversees all operations within the company. Thukral successfully expanded the Public Affairs practice at Edelman to one of the largest in the nation during his four-plus years at the firm.
Comma Consulting, which Rakesh helped set up, served as the COO of Rakesh's previous company for over four years. His last employer IPAN, now IPAN Hill+Knowlton, worked for 14 years.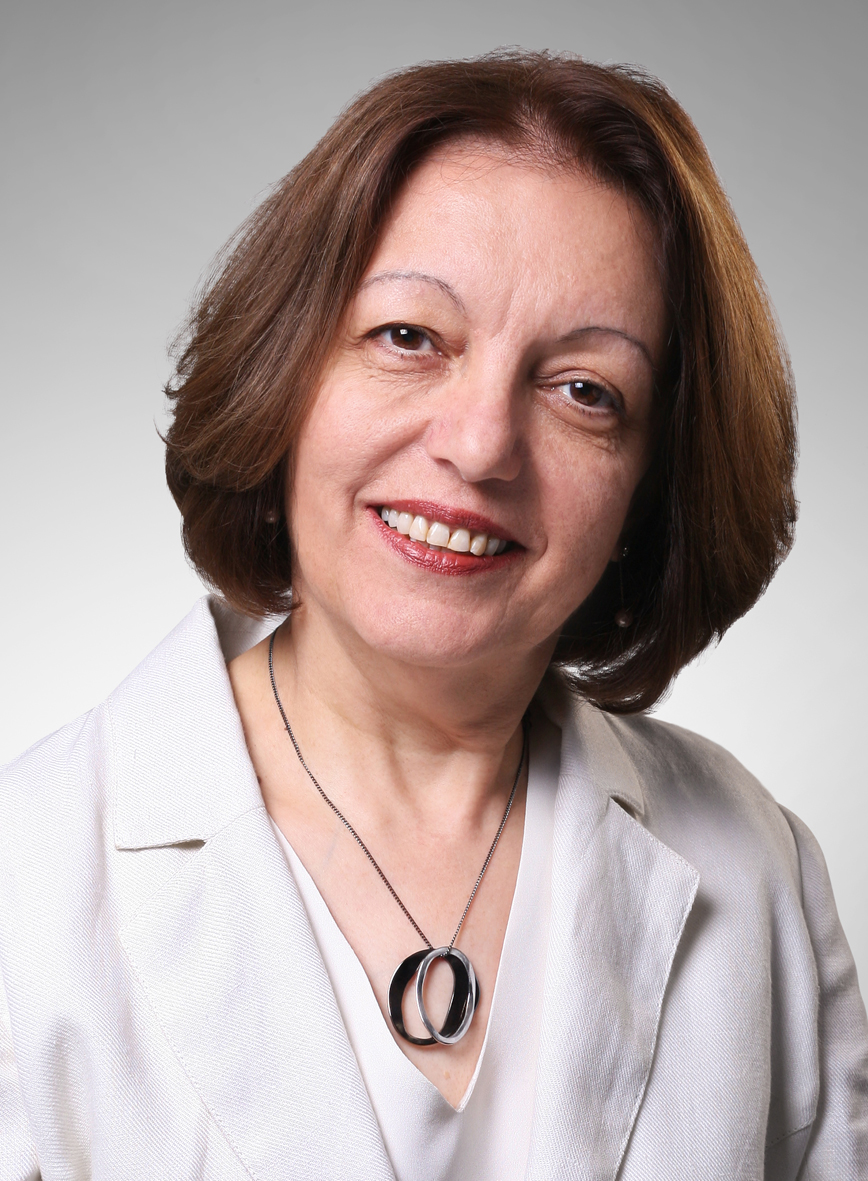 10. Prema Sagar
Vice Chair, Burson-Marsteller, Asia Pacific & Principal/Founder, Genesis Burson-Marsteller
Prema is widely recognized as the queen of PR in India, leading Genesis Burson-Marsteller to the forefront of the industry, where it is today one of India's most respected and experienced firms.
The public relations industry was very nascent when Genesis PR was founded in 1992. 
Burson-Marsteller acquired the company in 2005-06, which has followed the evolution of India's public relations and public affairs landscape over the years. She is also a member of Burson-Marsteller's Global Leadership Team and vice-chair for the Asia-Pacific region.
Advantages of a public relations (PR) consultant
Public relations consultants help companies reach as many people as possible without advertising. Public relations consultants, unlike advertising, don't just promote a company positively by praising it. Instead, they analyze a company objectively and critically, allowing the client to gain a deeper understanding of the company without exaggeration or bias.
Getting diversified experience from public relations firms allows people to consult from different fields of specialization. Therefore, PR firms are more likely to be competitive in the job market. A public relations specialist can also assist people in fields such as health, business, mass communication, and education, giving them practical experience in their area of speciality. Among other things, they may be well-versed in market conditions, budgeting, and media.
Clients of public relations consultants benefit from a good reputation and are better positioned in the market. Clients will be outstanding and differentiate themselves from one another with their advice.
With proper notice, a client can terminate a consulting contract if not satisfied with the services. Therefore, clients can get the best possible consulting services since they can find the right consultant to meet their needs. Public relations services contribute to the public's trust in businesses and their services. They help businesses become more credible.
Their publications concerning the business give it the image of a star since one of the PR areas of specialization is in press matters. Due to the image portrayed by PR, people tend to be attracted to celebrities and flock to the business.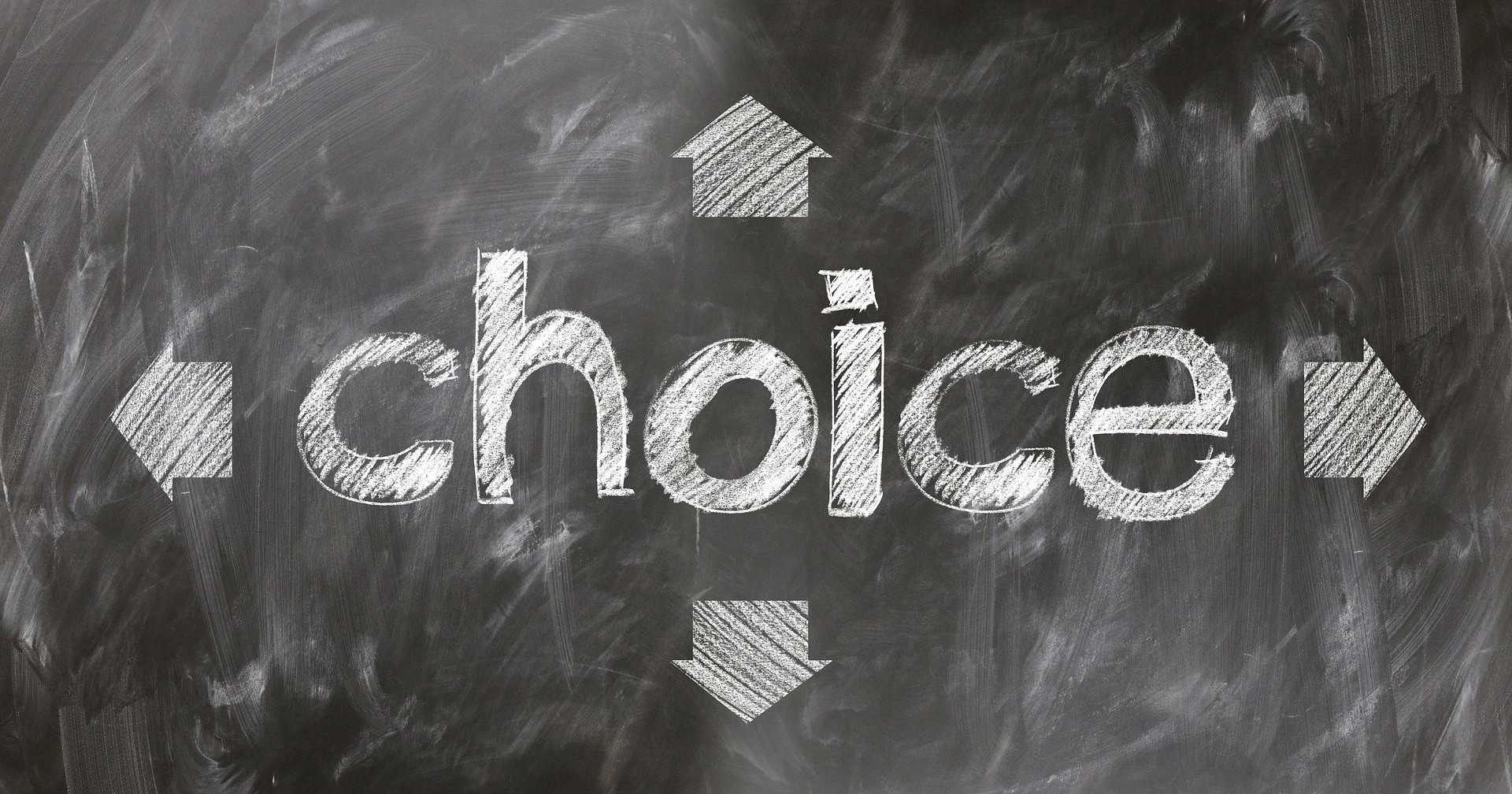 Here are the three types of public relations consultants:
1. The Media Pitcher – Sells stories very well. It's them who get the ink. The connections they have, their strong people skills, their wide range of topics of knowledge, their persuasiveness, their sense of humour, their rich voice and varied intonations, their nice measured pace, and their ability to find the story are all assets.
The media and keeping up with the industry are two things pitchers enjoy. You can always count on a Pitcher to put his nose to the grindstone – no matter the story or the time of day. Organization, teamwork, and the ability to spot potential problems with clients are three of the main challenges faced by Pitchers.
2. The Writer – is an expert in copywriting. The Writer will turn in a crisp, engaging copy to the exact length you request after receiving your topic, supporting bullets, and sources for further research. Polymaths are intrigued by a range of topics, show wisdom, have a great turn of phrase, broad vocabulary, and observe grammar and syntax with an eagle-eye. A writer can ignore noise and banter around them without distraction and hammer out copy with a single-minded focus.
Their ability to weave in messages seamlessly comes from her innate sense of story. As long as the writing remains sharp, writers also enjoy feedback on their copy. PR campaigns are made possible by writers. For Writers, time management (when they're in the zone), interpersonal skills, and managing multiple projects simultaneously are their key challenges.
3. Client Managers – have a sixth sense when managing clients. Understanding and anticipating the client's needs and expectations is simply the responsibility of the Client Manager. Managing clients is all about building long-lasting relationships that can weather the highs and lows of campaigns and sometimes border on friendship. Client Managers are well organized, articulate, planning, deadline-oriented, compassionate, compassionate, well organized and communicate well with their clients.
The Client Manager can absorb a great deal of information and track progress across multiple campaigns. This person keeps clients happy and the PR campaign running smoothly. Keeping a client's perspective from the outside, pitching the press, and creativity tend to be the main challenges faced by Client Managers.

Most PR consultants excel in these three areas, and they usually excel in two or sometimes all three. It is essential to know which of these types you are, as it will help you expand your skills within your agency. Concentrating on one so you become an expert will help in interview situations – Media Pitchers, Writers, and those who can secure clients will always be in demand at agencies.
Role of Public Relations Consultant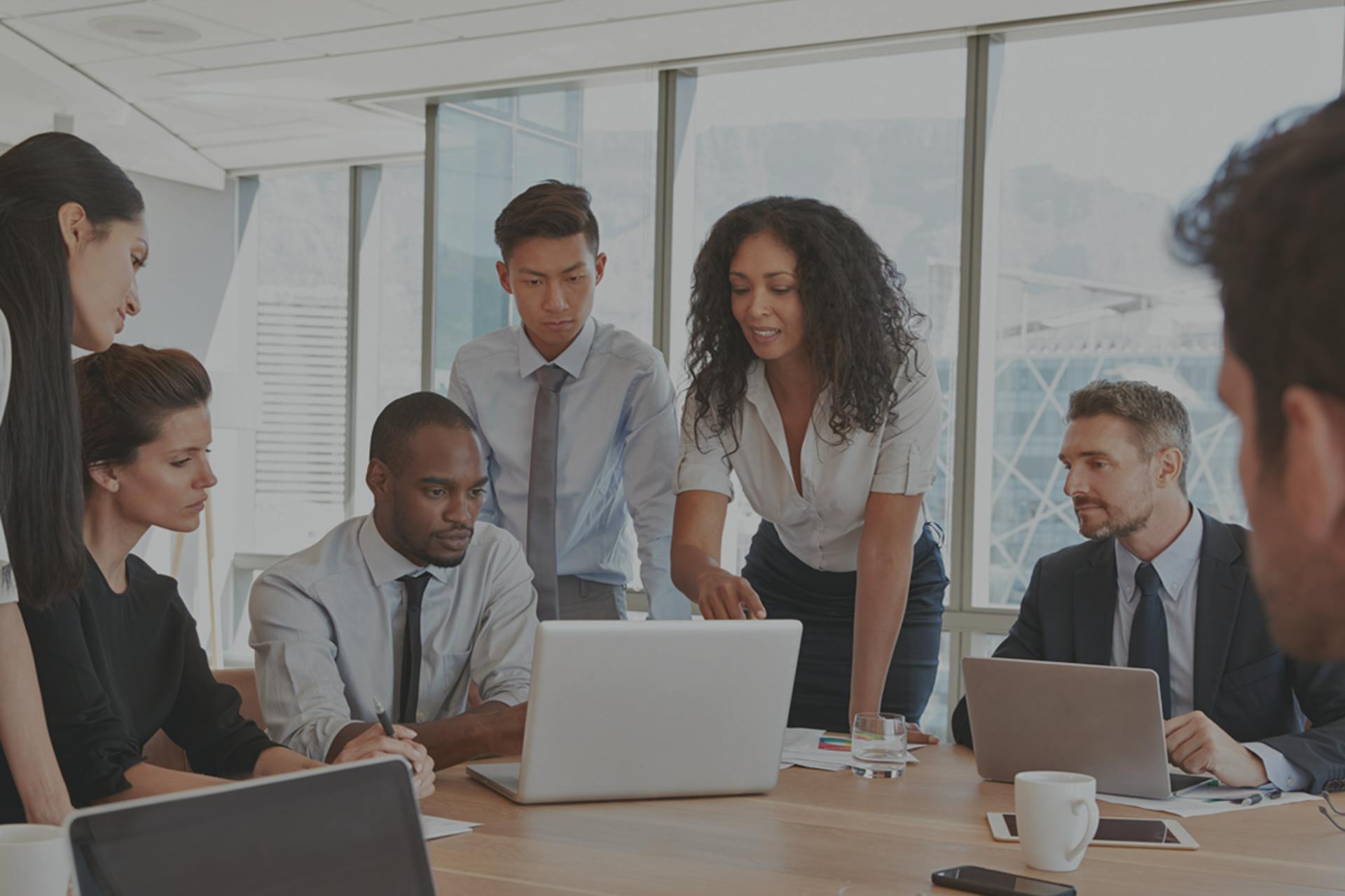 Professionals in Public Relations have evolved remarkably over time. Public relations used to be primarily media relations, and public relations have now evolved into assisting organizations and individuals in reputation matters. 
PR consultants' job is to build a company's image and do whatever it takes for the company to be well-known in the public domain, which makes the field of PR fun, fast-paced, and challenging.
PR consultants' capabilities and functions have grown exponentially in today's digitized world. A PR pro's job is to craft a brand narrative that will win the love and loyalty of the company's customers. Following are some of the typical roles performed by PR Consultants in 2022:
A PR consultant's 'To-do list' includes relationships with the media to obtain free media coverage for your brand. Buffett once said, " you build a reputation over 20 years and destroy it in five minutes". But with the right media on your side, you could turn things around quickly.
Congratulations on creating content that is precisely what your target audience needs!
By distributing the right PR assets such as surveys, videos, infographics, newsletters, press releases, and so on, you are guaranteed to be picked up by the media. PR consultants are responsible for developing content strategies that engage the audience with the brand.
Organizing PR events meticulously would be your job as a PR consultant, so you could establish positive relationships with your audience, media, and stakeholders.
A host must arrange for branding collaterals, blast press releases, conduct interviews, host guests, and more during an event.
Positioning and Messaging
To give the desired shape to the brand, the company seeks solid positioning and consistent, compelling, and credible messages.
It would take a lot of hard work, research, a lot of study of the competition and market, and a lot of planning and communication to create corporate and product positioning.
Public relations consultants often handle crises. A brand often employs the services of a PR agency during and after an emergency to mitigate loss. PR professionals are experts in managing reputation and know-how to address the crisis step-by-step.
Blogger Relations & Influencer Marketing
A recent trend in PR is influencer marketing, which now makes up a large part of an overall campaign. To gain people's trust and upscale a brand's credibility, PR Pros cultivate strong relationships with bloggers and influencers.
A brand needs to observe trends, understand its practices, and identify innovative opportunities arising from them to remain competitive. Keeping up with what's new in the market remains a priority for PR pros.
Social Media & Community Building
According to the size of the company, this position may be applicable. PR pros have ample opportunities to tell brand stories through social media and establish a true community through new media.
Data journalism aims to gather and analyze data and then turn the findings into captivating narratives that can be used to promote new products or brands.
With the help of data scientists, public relations professionals can reveal previously unknown insights that allow them to win brand mentions and create buzz among their target audiences.
The less known function of a PR professional is Public Affairs. To influence legislation, regulation, or any government decisions on behalf of a brand or client entails gathering information and liaison with the government.
Conclusion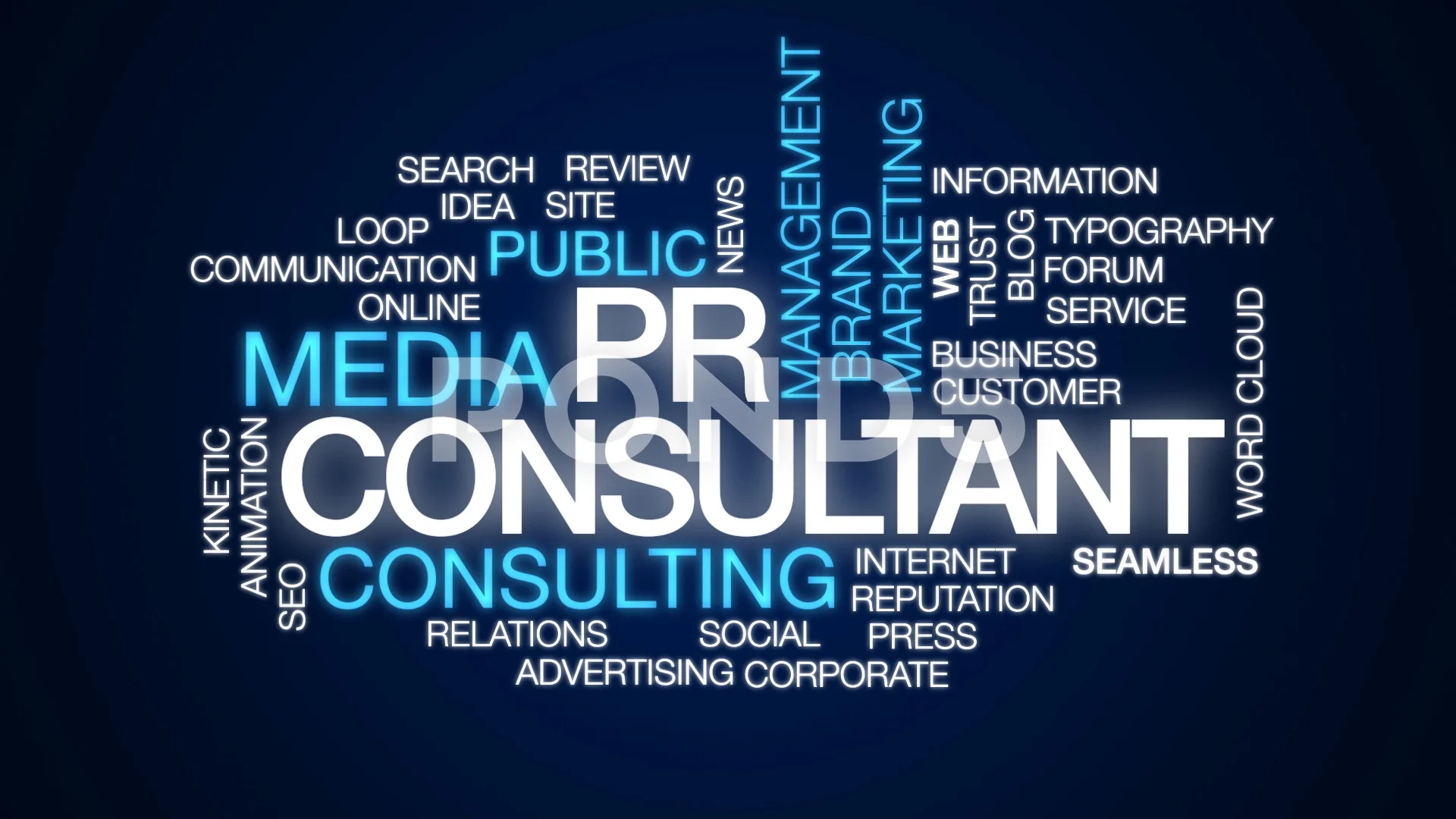 Every organization's public relations department has a vital role in determining its public image and well-being. A consultant can work for a company or a private individual, and it is essential to handle this kind of work with care since it has pros and cons.
The competitive job market in today's world makes it necessary to measure PR performance since, if not done diligently, a company can have difficulties securing employment. Training is essential for PR personnel who want to become consultants.