Trends
Top 10 Content Writing Agencies in India 2023
Top 10 Content Writing Agencies in India 2023
Yes, we live in a digitalized India where companies use a variety of social media platforms to find potential customers. We suggest a variety of marketing techniques to increase leads, which are eventually accomplished through generating high-quality content, including blogging, article writing, PR, social media campaigns, and many more, to draw their attention, everything includes in content writing.
A well-written brand story can be contained in the content, which also provides reliability and authenticity, raises Google ranking, encourages engagement and amusement, and is worthwhile for your business to try.
Content marketing is one of the only practical and priceless strategies to link businesses with their customers. People are rushing up to become content writers since it will benefit their upcoming enterprises.
Because of the rising demand for digitization, India's content writing market has expanded rapidly over time. Top content writers are in high demand in India right now as a result of this. Every sector needs writers and agencies to produce compelling content that meets their requirements.
As a result, organizations seek a firm that can satisfy all the standards and produce excellent results. Finding the greatest article writing firm in India, though, can be challenging.
The top 10 content writing businesses in India that have established themselves as leaders in the field over time are listed in this blog.
What is content writing?
Content writing is the process of creating, editing, and publishing content in a digital format. This content may take the form of blog posts, scripts for videos or podcasts, ebooks or whitepapers, press releases, descriptions of certain product categories, copy for landing pages or social media, and more.
In fact, as of 2020, 70% of marketers would actively invest in content marketing, making content development an essential part of most organizations' marketing plans.
This indicates that there is a greater need than ever for content writers. However, the position can change depending on the business and industry needs.
For instance, while other firms opt to produce content in the form of blog posts or e-books, some organizations may make significant investments in their social media strategies.
Whatever the platform, a content writer is essential for producing high-quality material that reinforces a brand's voice, appeals to the correct audience, and engages and entertains them. Writing compelling content has the power to convert readers into potential customers who will eventually become paying customers. You must therefore be able to consistently provide engaging content if you want to improve the financial performance of your business.
Best Content Writing Agencies in India
One of the most booming industries today is content writing. Therefore, several organizations are offering this service to assist individuals to make the most of it. The top ten content writing companies in India are as follows:
1. Write Right
This digital writing firm with headquarters in Ahmedabad was founded in 2015 to provide the best solutions for executing marketing plans through their dependable & distinctive content writing services.
With more than six years of experience, Write Right is a contemporary 360-degree content writing company that is regarded as a premium digital writing company for its ability to produce high-quality content for your brands that is also unique in its content, engaging narratively, and free of plagiarism.
It ensures that written work of a higher calibre and with proficient English will be delivered. Before writing, they meticulously review, plan, and research the subject. With a staff of more than 50 talented writers, Write Right has been recognized as a top content writing agency by Clutch and Good firms.
This article-writing company proudly partners with more than 50 established companies and new ventures. In a short amount of time, Write Right has successfully carved out a sizable niche for itself. The success of Write Right is demonstrated by the thousands of happy clients it has around the world. One of the main providers of content writing services in India is Write Right.
2. Content Whale
It was established on March 17, 2021. One of the leading content marketing firms in India, Content Whale, has completed more than a thousand successful projects to date. It is well recognized for its 42 different sorts of content writing services, which range from writing articles and blogs to producing technical material, reports, case studies, product descriptions, and social media copywriting, among other things.
The business offers exclusive and expert writing services, including posting high-quality content, boosting traffic and publishing it on a digital platform, timely submission, and proofreading. These services can help your business grow online.
A price estimator on the internet can also estimate the cost based on the service type and word count required.
3. Estorytellers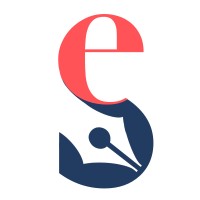 One of Write Right's subsidiary companies, Estorytellers, has become the industry leader in terms of ratings and reviews for content writing services. Estorytellers strive to reach as many viewers as possible by providing high-quality work in the areas of branding, interactivity and delivering engaging content.
The company provides content writing services in 11 distinct areas, including blogging, social media writing, website content marketing, ghostwriting, copywriting, and more. A university SOP with up to 500 words would cost 1,699 INR; the price is determined by the word count.
When it comes to writing, their innovative authors constantly put quality before quantity. They provide excellent material to offer your business the honour it deserves. By default, it is the most significant attribute. The authors will make sure that your work stands out from the competition, and to save you time, you will be given a report of content that is original. You will immediately note the simple strategy and reliable method used for your convenience.
Every project has an important deadline. They are aware of that, for sure. They won't waste your time with unnecessary paperwork, in contrast to other firms, and will get to work on your project right away. They think quickly and sharply. Estorytellers are committed to providing well-researched, high-quality content. The best-rated and most-reviewed article writing company in India is called Estorytellers.
4. Scatter
Since Scatter's debut in 2015, the business has collaborated with more than 700 independent contractors to produce more than 50,000 pieces of content for more than 200 clients. By providing a variety of in-house Martech solutions, forming alliances, and hiring editorial strategists, customer success managers, and content creators, Scatter manages brands and focuses on best-in-class content strategy.
Brands work with Scatter to identify content possibilities and develop a content marketing strategy to produce and distribute content across a variety of media.
5. Text Mercato
It was established in 2011. Kiran and Subhajit launched this content writing company in Bengaluru to supply the Indian market with high-quality content services. This business provides blogging, SEO, cataloguing, product descriptions, market reporting, creative content writing, copywriting, and other services to a variety of industries, including fashion, healthcare, travel, real estate, and others. All articles are priced by this agency at one rupee per word.
Text Mercato is run by a team of professionals with extensive experience in the content writing industry. They have successfully offered their services to renowned multinational businesses in a range of industries for the past eight years, including travel, retail, fashion, and real estate.
6. Godot Media
It was established in 2008. Godot Media counts customers worldwide in more than 20 countries and has comprehensive technology for scalable content distribution. The fact that most of their customers are full-time workers generates a fair quantity of work for the industry, which also provides services to many overseas businesses like Sotheby's, AES International, etc.
Godot Media provides a variety of content for several businesses. Pricing for articles starts at $1.3 per 100 words while copywriting costs $2.7 per 100 words, E-books cost $3 per page, and social media costs $64 per month. The agency's subsidiary, Narrator, is available to take orders from people who only infrequently or once need a full team and desire the content.
The talented content writers never lose sight of your conversion and engagement goals. They stand apart from the competitors thanks to their distinctiveness and attentive customer service. They provide a risk-free trial, an editorial review, a dedicated account manager, and unlimited changes. Their pricing will make your CFO happy! Volume discounts and discounts for first orders are also assured. To meet your budget and content needs, choose from four different writing service packages.
Working at Godot will provide you with the opportunity to do so in a wonderful environment that will be rewarding on both a professional and personal level. Whether you are just starting in the industry or have experience working there for a while, they have a wide range of possibilities that may fit your career level.
They are a rapidly growing company with an ever-expanding range of services. Both their personnel and their customer base have expanded significantly during the last two years. They want to take advantage of this momentum to establish themselves as one of the top providers of content services, offering comprehensive writing and internet marketing solutions.
7. Justwords
JustWords creates content with appropriateness and professionalism. Other top content writing companies in India, Homify, HDFC Ergo, Boston Consulting Group, and other businesses, have been known to cooperate with them. They also provide potent SEO products to complete their clients' document management loop.
It offers a network of innovative thinkers who deliver all-inclusive content solutions. The content writing company has more than ten years of experience in the field and has won accolades from Google for its work two years in a row.
Thanks to a team of skilled professionals. Every project that Justwords delivers is double-checked and carefully examined for any errors. They are an excellent article writing firm that offers services at a very fair cost. If you hire them, you won't have to worry about your budget becoming out of control, and you won't have to compromise on quality.
It offers clients interesting content that keeps the audience interested. Using knowledge and important information, they produce content for the future. To change the tone of their voice in the material, they will begin by getting to know their audience and developing characters for them.
Based on search traffic, buyer intent, and brand alignment, they select the most pertinent themes. They can provide you with advice on how to make better use of the material already on the site to increase your visibility and development.
8. Pepper Content
Pepper Content established one of the largest content management marketplaces in India that bring together businesses, writers, and editors. This Indian content writing company attracted more than 1,000 subscribers in a short period. Nearly 50,000 independent contractors from all over the world have applied to Pepper Content.
Swiggy, Cars24, ID Fresh Food, HealthifyMe, and others are some of its well-known customers. This is one of the few businesses in India that offers assistance in writing podcasts and screenplays.
The Mumbai-based Pepper Content platform for content generation was founded in 2017 by Singla and Shekhar. The startup uses algorithms to match independent writers and designers with businesses looking for content. Among the more than 500 business clients it claims to have worked with include Amazon, Adobe, and Facebook. Pepper Content raised $4.2 million for its series last year, which was a fundraising campaign led by Lightspeed India
9. Das Writing Services
A company founded by three driven individuals today employs more than 50 creative individuals. They guarantee the content's accuracy and produce it to the client's requests. They are pros at giving accurate information on time. With more than 700 projects completed to satisfy clients, they have carved out a niche for themselves.
They also offer free writing samples that are up to 2000 words long. Due to their tenacity, they have also drawn clients from outside the area. Some of their main clients include American Express, Sony Live, and ICICI Prudential.
Making brand content to boost a company's credibility is the aim. Our team of ambitious writers aspires to write articles that resonate with niche target markets. Because they recognize how crucial it is to be at the top of the search engine results, they ensure that the content is Up & Trending, integrated with long-tail and LSI keywords, and optimized by 2022 Google SEO trends and algorithm changes.
Das Writing Services Pvt. Ltd.'s team of expert content writers has years of experience and has undergone thorough training to produce high-quality, SEO-friendly content. As a premier content writing company, the staff is constantly prepared to go above and beyond to assist the client in standing out in the crowd.
10. Inksplore
Inksplore has worked with more than 40 writers to create over 35,000 snippets since its beginning. They frequently engage with a variety of young entrepreneurs and write for a range of genres to provide engaging content. The company is renowned for offering academic writing assistance. The Inksplore team has seven years of experience in this field and consists of both in-house authors and independent contractors. They provide options for advertising in addition to complete website designs and brochure designs.
The beginning of a great story is always humble, and Inksplore's transformation from a little local business to a full-fledged, global content writing studio has been nothing short of spectacular. What began as a single person's love of writing over seven years ago evolved into a legacy all on its own.
With years of experience in the content writing market, Inksplore has grown into a huge team of more than 40 in-house and remote content writers, designers, SEO analysts, editors, and storytellers.
To develop a comprehensive content experience that is not just entertaining but also distinctive, knowledge is essential—both on a technical and functional level. At Inksplore, they believe that all it takes to transform a dull and uninteresting text into a rich and engaging reading experience is a dash of elegance, a touch of originality, and great writers.
When you have a strong team of subject matter experts that are skilled at writing for a range of genres, you can be certain that your readers will enjoy their reading experience.
Why use professional content writing services that are outsourced?
Do what you do well and outsource the rest, according to the wise advice of the late Peter Drucker. The key to assisting brands in obtaining the greatest outcomes with a suitable budget and perfect turnaround time is hiring a content writing service.
Here are a few justifications for hiring professional article writing services.
Level up content quality:  Companies that provide content writing services are skilled at capturing the interest of your readers. More than half of website visitors, according to data from Chartbeat, leave after less than 15 seconds. Contrarily, 44% of millennials assert that they make their decision to click on a link based solely on the headline.
These figures demonstrate how the effectiveness of content can influence how an audience perceives a brand. Working with a content writing agency allows organizations to avoid taking overly aggressive positions by turning a corporate message into an engaging narrative.
Free up some time: Hiring content writing services will enable you to focus on other aspects of running your business while saving a significant amount of time. Utilizing a freelancing workforce enables you to concentrate more on your success-oriented goals. According to a ScaleTime study, CEOs with strong delegation abilities produce 33% more revenue than those with weak delegation skills.
Boost online visibility: It's no secret that Google prefers high-quality material to more plentiful information. Therefore, striving to rank on the first page of the search results requires more than just work. For any topic at hand, managers must generate the most informative information. Working with outside expertise gives brands a higher chance of accomplishing this.
Internal marketers frequently underestimate the benefits that outside content writing firms offer. Brand managers occasionally want immediate results. However, the reality is that content marketing doesn't operate in that way. Results are more frequently reported as a steady, slow burn. When done correctly, your investment in working with a content writing service will pay off over time with higher visitors and inbound leads.
Conclusion
As internationalization acquires relevance, content creation will unavoidably develop into a platform that benefits both readers who read in English and speakers of native languages. For years, these trustworthy content writing businesses have been the go-to locations for assembling creative people to create excellent content for users of both traditional and electronic media. As a result, the companies listed above are the top content writing firms in India that can assist you in obtaining the greatest content for your company.
Edited by Prakriti Arora