Trends
Best 10 business incubators/accelerators in India
A business incubator is an organization that helps startup and individual entrepreneurs with disruptive ideas with the hope of building out a business model and company. They help startups to develop their businesses by providing them a full-scale range of services with management training and office space ending with venture capital financing. As stated by National Business Incubators Association, these incubators are catalysts to promote regional or national economic development. 
There are five incubator categories as per NBIA- academic institutions, non-profit development corporations, for-profit property development venture, venture capital firms, and a combination of all above categorize.  Accelerators "accelerate" the growth of an existing venture/company by focusing on the scaling of the business.
List of best incubators in India curated for Indian startups 
Amity innovation incubators
Supported by DST, ministry of science and technology, GOI, amity innovation incubator is a pioneering concept in the context of Indian universities. In a very short span of existence, Amity innovation incubators have earned a very enviable position for themselves with a startup that has been positioned on top of the innovation curve, regularly.
Amity Innovation Incubator has a clear philosophy of encouraging and incubating technology-based new enterprises with innovative products and services. A very stringent process is the reason for the success of 'Amity innovation incubators'. Every proposal/ business incubation request is screened on various parameters set up by experts/ mentors of the industry to ensure only commercially viable and investible proposals get through. This organization provides funding for up to 1 Cr. and based is based in Noida.
ACHIEVEMENTS
Employment generated for 3500 people. 

Groundbreaking technologies are being commercialized and utilized by groups such as Microsoft, LG Electronics, Noida traffic police, Delhi metro, Cadence design system, and many more.

42 start-ups established by faculties and students of Amity University.

Closed ties VC and Angel networks.

Strategic collaborations with incubators from the USA, Europe, and Asia.

Launched virtual incubations virtually in 17 cities like Mumbai, Ahmedabad, Kochi, Bangalore, Chennai, etc.
Focus Areas: Rural innovations and social entrepreneurship, Information and communication technologies including big data, cloud computing, analytics and social media and e-commerce, Food and allied Technologies, Biotechnology and Life Sciences, material science, and nanotechnology.
Indian Angel Network Incubator
Established from the support of the National Science and Technology Entrepreneurship Development Board, Department of Science and Technology, GOI, IAN is reputed for its huge network of successful entrepreneurs, domain experts, academicians, and experienced professionals. It is a group of primarily Indian- Angel investors pitching in early-stage startups. The group had 450 members from 11 countries. The members include Ajai Chowdhry, Rajan Anandan, and Anand Ladsairya. In 2018, one of the founders, Padmaja Ruparel was on Fortune magazines' list of The most powerful women of India. 
The incubator helps entrepreneurs to convert their ideas in becoming successful and profitable ventures by supporting them in business planning, mentoring, recruiting their top team, commercializing their technologies, getting early seed funding, helping in creating partnerships at national and global levels, advice on intellectual property and many other things.
It provides support in getting seed-funding or securing loans from various sources of Govt. grants, angel investors, and other sources. Focus Areas include IT/ITES, Mobile VAS, Gaming and animation, Educational technologies, healthcare technology, Alternate Energy, Clean Technology, Cloud Computing, and Retail Technology.
2. Khosla Labs
Khosla Labs was a setup by Vinod Khosla and Srikanth Nadhamuni in 2012 as an innovation lab. The Khosla Labs team of entrepreneurs comes up with several ideas to test and experiment. They focus on solving large-scale problems driven by technology and entrepreneurial zeal. This team of Entrepreneurs-in-Residence, principal architects, and product designers bring a wealth of startup and large-scale project execution experience.
 The projects get prototyped by in-house product designers and technologists and are tested on the grounds to get feedback and market validation. Based on the project traction and business plan, the project gets funded by the Khosla Ventures seed fund. Focus areas of Khosla labs include e-payments, banking, retail efficiency, big data analytics, and healthcare delivery.
3. Indavest
Indavest is truly focused on early-stage opportunities in India. It is a startup Incubator and venture management, helping startups with capital, business strategy, and a structure providing correct network and support.
Formed in 2007, Indavest Ventures has developed and supported companies in Out Of Home advertising, consumer internet, and education services. Currently, Indavest labs include projects that include e-commerce, customized gifting, branding solution, and software application.  
4. Villgro Possible.
With a mission of creating an ecosystem of impactful, innovative, and successful social enterprise, Villgro was launched by Paul Basil in 2001. They believe that market-based models are a powerful way to solve social problems. By capacitating these models with the right resources and knowledge, they are a sustainable way of creating lasting social impact. Villgro is the world's largest social incubator and it has been working with over 315 startups and attuned to the needs of innovative early-stage companies. Villgro exists in countries like the USA, Africa, and the Philippines.
5. Prime Venture Partners
Led by Amit Somani, Sanjay Swamy and Shripati Acharya is an early-stage VC fund. Prime was started in 2012 with the vision of bringing silicon valley style professionalism in investing and building world-class companies out of India. It is one of the first institutional investors in category-creating tech-startup. Prime venture has a unique way of making investments. They typically invest in 4-5 companies every year as they are low volume, high support, and high conviction investors.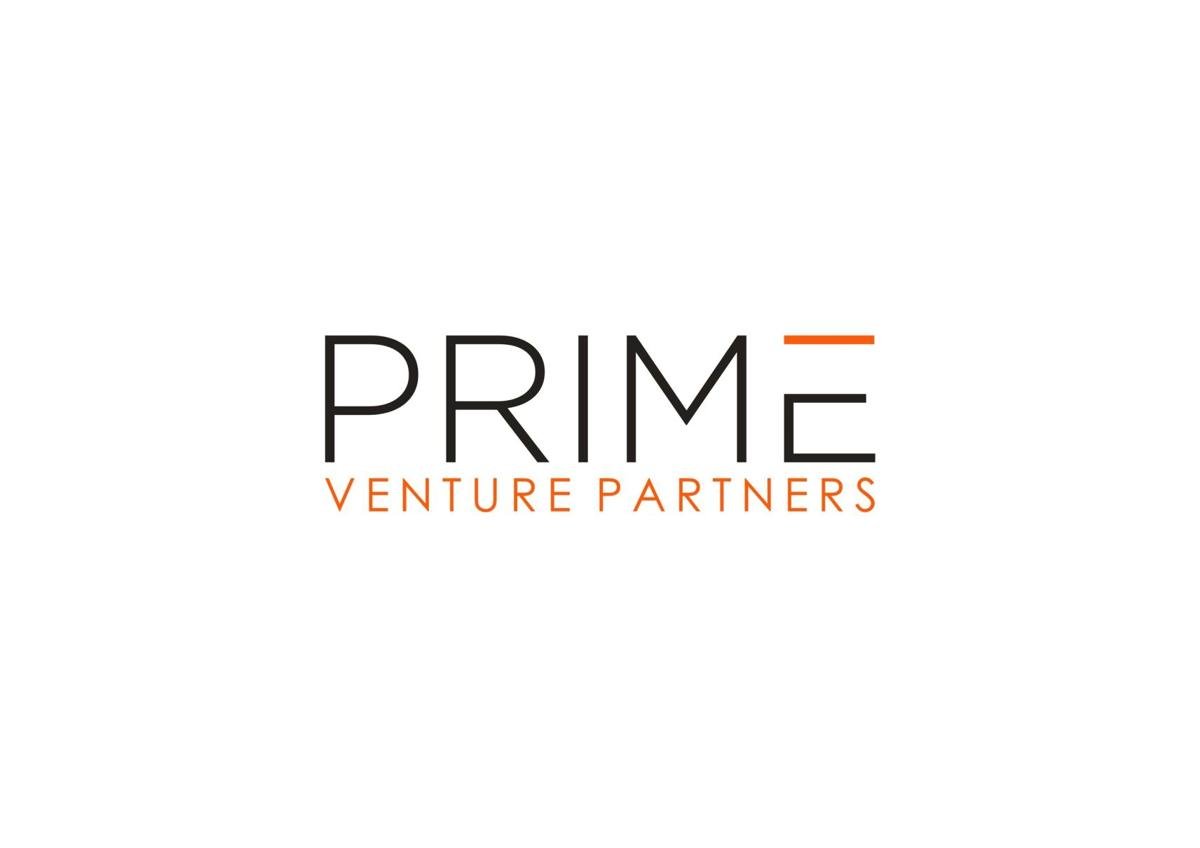 While investing the Prime venture goes a mile extra to look for all the pros and cons of the proposed ideas. The first focus is the star team, as incubators, Prime Venture looks for people with a deep understanding of the problem they are trying to solve and also the domain they are operating in. The journey of entrepreneurship is hard and long and having visionary founders become critical. Generally, entrepreneurs have better and unique insights into the problems they are trying to solve.
Their focus area is in companies that have technology at its core, however, they are currently investing in the companies that have tech solutions in logistics, B2B, consumer domain, healthcare to SaaS, and fintech.
6. Kerala Startup Mission
To promote entrepreneurship in the state, KSUM is a nodal agency started by the government of Kerala. Starting in 2006, KSUM aimed to promote technology-based entrepreneurial activities and to create the ecosystem required to support high-end technology businesses. It is also an implementing body for supporting the state's ecosystem through various schemes and programs. 
Kerala is known for its exceptionally high literacy rate and also the skilled labor. But the state has also been serving great startups and innovators. Kerala startup mission is incubating for more than a decade now and acts as a springboard for budding entrepreneurs who wish to rise in the technology-based sector. KSUM has about 3000+ startups registered, 40+ incubators, and 300+ innovation centers across Kerala. Some noteworthy startups funded by KSUM involve Asimov Robotics and Care pact.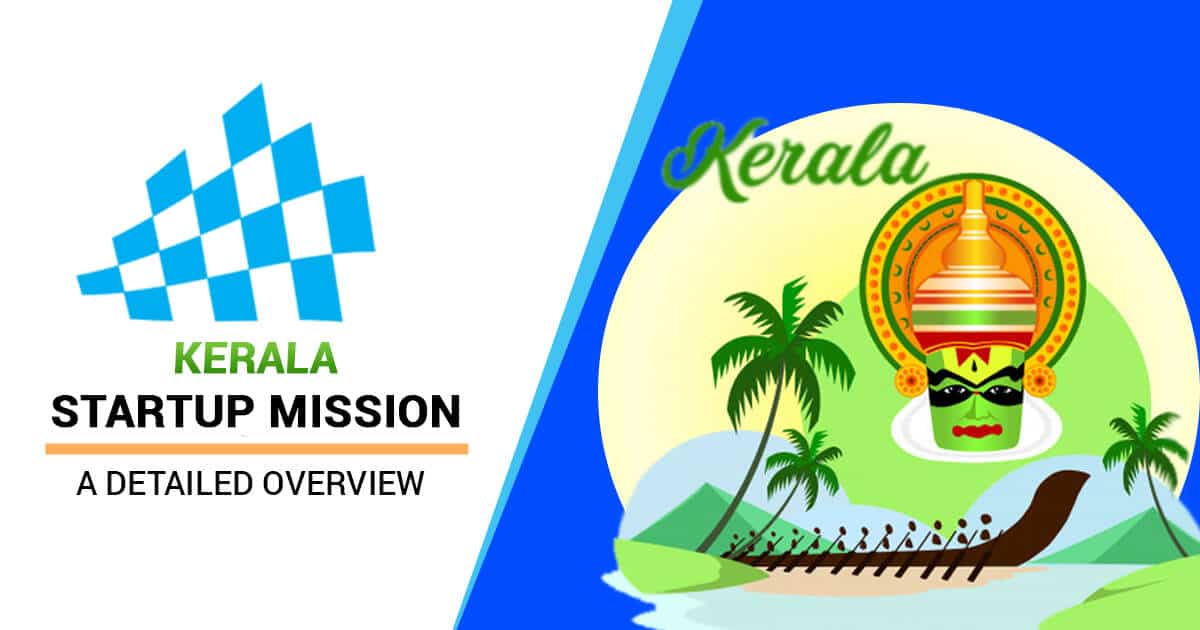 KSUM focus areas include startups in IT, Biotechnology, Bioinformation, E-learning, and social entrepreneurship domain. This intervention by the state of Kerala has bought in a lot of cultural change in youth as well as government workings. Young and developing minds coming up with innovative ideas and solutions for real-world problems now have support from incubators and government schemes. This not only brings expansion in opportunity but also brings in funding and provides mentorship at varied stages. 
7. DLabs
Extended by the Indian School of Business, in collaboration with the Department of Science and Technology, the Government of India is India's top startup incubator. Slabs also provide access to ISBs network, mentoring, consulting, workshops, investor connect, and quarterly reviews.  Slabs host a space for entrepreneurs to interact, share, engage and collaborate with investors, mentors, and academia. The incubated startups grow exponentially by accessing the vast ISB network that includes ISB faculty, ISB Alumni, domain experts, investors, ecosystem partners.

 The vibrant and motivating environment creates opportunities for startups to accelerate their growth and extend their reach both in India and globally. The networking of Dlabs opens doors to capital, mentorship, marketing, business development, customer acquisition, and talent recruitment. Although Dlabs doesn't focus on any particular sector currently its portfolio includes healthcare solutions, wellness products, and social innovation.
8. iCreate
An independent center encouraging and felicitating 'New generation entrepreneurship'. Blending creativity, innovative product design, engineering, and uplift technologies to evolve their application. The center focuses on creating a large number of quality entrepreneurs it also engages with the government to help enable the policies the vision of the center is to contribute to employment generation and wealth generation for self and society.
Since the center is based in Gujarat, it encourages the incubated projects to set up their companies in the state which would result in the overall growth of the economy.  iCreate contributes to knowledge-based and technology-driven startups which encompass components of innovation technology and potential for the global market. Some noteworthy startups are Purple docs and Hubilo.
The interest areas of investment include biotech, nanotech, nonconventional energy, agro and food processing, and robotics. The company funds up to 25 to 45 lakhs INR and in very few cases sometimes the seed supports is up to 100 lakhs.
9. Seed Fund
This venture was started in 2006 by Mahesh Murthy, Bharti Jacob, and Pravin Gandhi combining their early-stage investment experience. Seed fund started bridging the gap in the ecosystem by providing idea guidance and connection to early age startups. Seed funds are invested in diverse sectors such as health care marketing, e-commerce, education, and many more.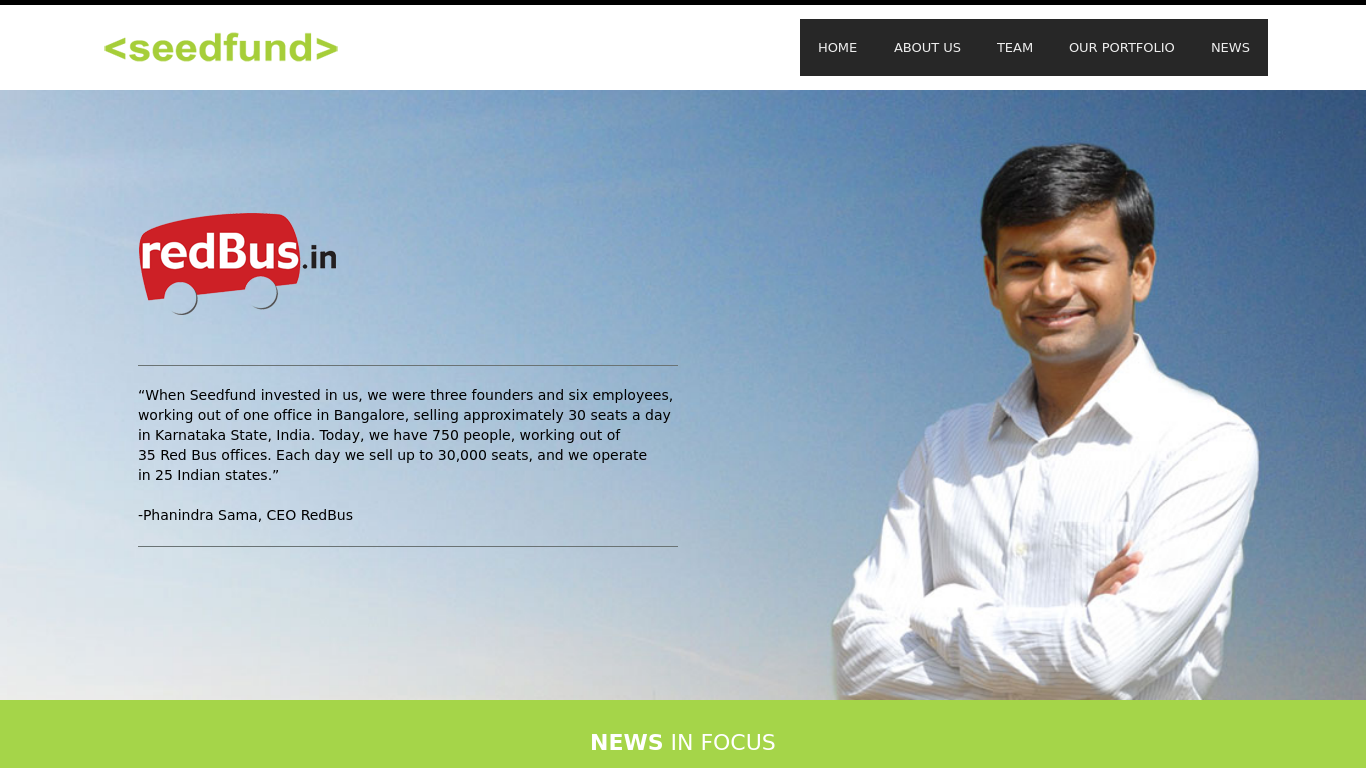 Many successful startups have been incubated by seed funds including red bus, carwale, and Voonik. The red bus has been a defining app that bought the organization to a very chaotic industry of ticket booking to online consumers. The red bus has always aimed to provide the same conveniences to a bus traveler as that to an airline traveler. 
Another brilliant startup investment of seed fund is Chumbak, a design lead retail company the products of the company have India inspired designs across categories of the product including accessories bags and wallets home essentials, and souvenirs  
10. CIIE built at IIMA 
Backing up fearless entrepreneurs who are on their path of building disruptive solutions. With a continuum of incubation capitalization acceleration and insights of business this organization goes every mile extra to support driven entrepreneurs and make a superlative impact. CIIE is also backed up by the government of India in collaboration with the department of science and technology.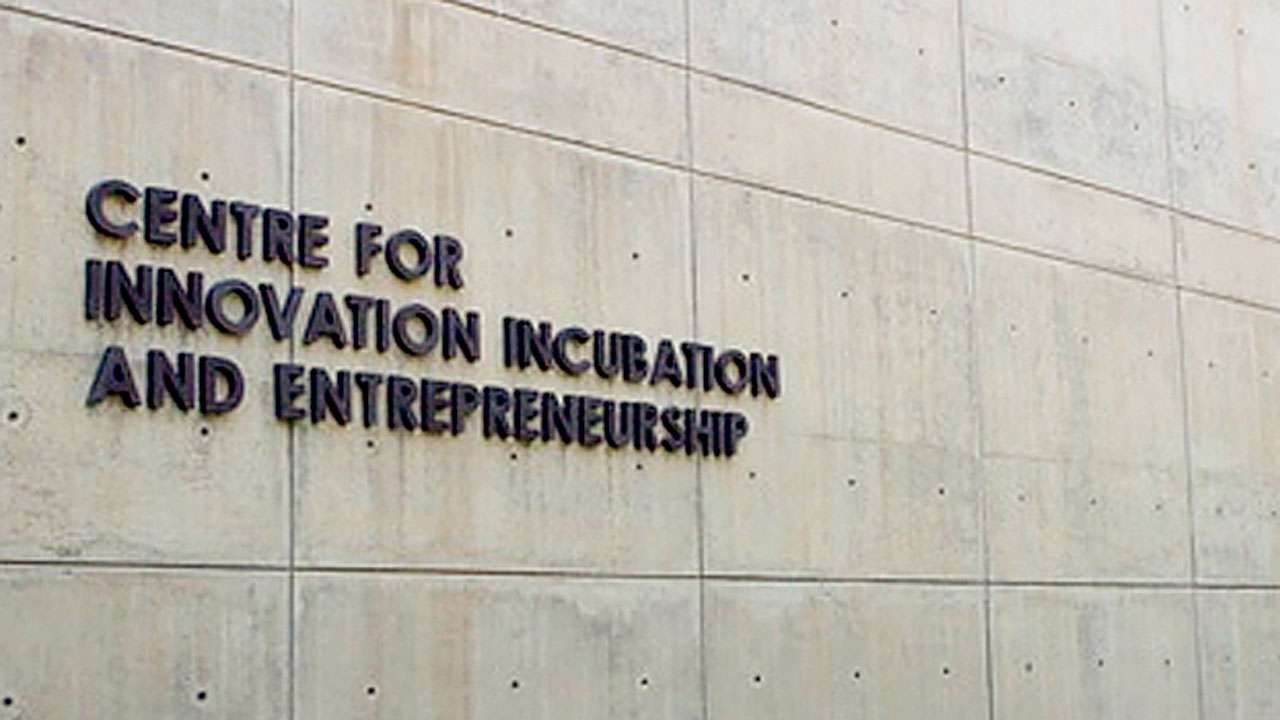 Starting back in 2002 as an entrepreneurship center at IIM Ahmedabad CIIE.co successfully launched and incorporated its technology business as an incubator in 2007-08 with some noteworthy startups razor pay, Shifu, Biosense, and Travelyari. CIIE provides capital for the start-up to pursue novel innovations and lead into a growth trajectory.
Conclusion 
The first rule of entrepreneurship is not only to manifest your idea but also grow with it although there would be many challenges in the path of entrepreneurship the right kind of support and encouragement always makes a difference although there are numerous growth providers and funding facilities aforementioned startup incubators are few big names in India
As an entrepreneur, you have to risk a lot of ideas and make selective choices for the best impact. Business incubation serves as a nurturing supportive and constructive environment for SMEs and startups which require the right provisions for the company.