Trends
Top 10 best Indian space companies in 2022
Top 10 best space companies in India in 2022
Science and technology have been an integral part of India since the 1960s. Indian committee of space research was established in 1960 by The Department of Atomic Energy, the two departments worked together to bring in Thumba Equatorial Rocket Launching Station (TERLS).
Space technology in India has been mainly used for the development of agriculture, telecommunication, and weather forecasting for many more reasons, like protecting humans from unforeseen natural and manufactured calamities.
Space technology in India has been a dream innovation since pre-independence. In 1920 scientist S.K Mittra, in Calcutta, did several experiments to study the ionosphere. After 1945, space research was mainly headed by Dr Vikram Sarabhai and Dr Homi Jehangir Bhava.
The space research got government support when the Department of Atomic Energy was established with Homi Bhava as the secretary in 1950. The initial contribution has been in Air Bourne testing, cosmic radiation, high altitude, and underground experimentation.
Till the establishment of ISRO, Thumba equatorial rocket launching station had established several infrastructural facilities. Vikram Sarabhai and Satish Dhawan had been popularly known for pioneering the exploration activities by launching several Satellites which mainly aimed at providing communication, meteorology, remote sensing, and direct to home television broadcasting.
The space environment is a novel environment that anybody attempting to work in it often requires new tools and techniques. New technologies originating with or accelerated by space-related endeavours are often subsequently exploited in other economic activities.
Rocket launch in India
The first-ever rocket launch story, as described by Dr APJ Abdul Kalam in his book; Ignited minds: Unleashing the power within India, is an experience of a lifetime and a beautiful incident.
The quintessential village of Thumba was a perfect place to conduct the rocket launch as per the then chairman of the national committee of space research, Dr Vikaram Sarabhai. Since this place was close to the earth's equatorial line, sounding rockets, or the first rockets sent out by any space program, test and study electrons for research in the fields of physics, astronomy, and meteorology. These rockets are the baby steps taken before establishing a full-fledged space program and Dr. Sarabhai felt that Thumba was the best place to launch them.
With the efforts of Dr Sarabhai and also with the support of villagers, the church was converted to a workshop, the bishop house served as an office ,and the cattle shed had become a storage house and laboratories. Supported by the little funding and fewer facilities, a bunch of young science enthusiasts were ready to assemble their first rocket. Dr Sarabhai had carefully picked his team of space engineers and scientists who had been trained in sound rocket assembly and launching at NASA Wallops launching facility in Virginia, USA.
Back then, even the parts of rocket and payloads were supplied to the launch pad using bullock carts and bicycles. After months of continuous work and assembling, finally, on 21 November 1963, India was ready to launch its first-ever rocket. For this historic moment, all the eminent names in science and technology had gathered. With the unforeseen technical issues, there were many short-coming during the launch time, yet, at 6.25 pm of the day, India had successfully put its first signature on space. Over the years, the Indian Space Research Organization has not only fulfilled the visionary dreams of Dr Vikaram but has also made India's space program the envy of the world.
With the foot set in upcoming aerospace technology, India has been constantly in all possible directions to excel in science and space technology. Here is a list of companies propagating in space tech and by far are India's leading  companies:
Indian Space Research Organization
The ISRO or Indian Space Research Organization is the national space agency of India, headquartered in Bengaluru, operated under the Department of Space (DOS) which is directly overseen by the Prime Minister of India, at the same time Chairman of ISRO acts as the executive of DOS as well. ISRO is the primary organization in India to perform tasks related to space-based applications, space exploration, and the development of related technologies. One of six government space agencies in the world that possess full launch capabilities, deploy cryogenic engines, launch extra-terrestrial missions, and operate large fleets of artificial satellites.
ISRO built India's first satellite, Aryabhata, launched by the Soviet Union on 19 April 1975. In 1980, ISRO launched satellite RS-1 onboard it's SLV-3 making India the sixth country capable of undertaking orbital launches. SLV-3 was followed by ASLV.
ISRO was the world's first space agency to confirm the existence of water molecules on the surface of the Moon.
Tata Advanced System Ltd.
TASL is well positioned towards the Government of India initiatives to spur indigenous development and manufacturing of critical aerospace and defence solutions. TASL has capabilities across the aerospace value chain – design & engineering, industrialization, tooling, parts fabrication & assembly and has recently started India's first military radar assembly facility in the private sector for the Indian Navy. TASL has six focus areas – aerospace, UAVs, missiles, radars, command & control, and homeland security. It is the lead systems integration company for delivering weapons from the Tata Group to the Indian Armed forces.
Antrix Corporation Ltd.
Antrix Corporation was incorporated as a private limited company owned by the Indian government on 28 September 1992. It marketed and catered the ISRO products, services, and technologies. The company is a Public Sector Undertaking (PSU), wholly owned by the Government of India. It is administered by the Department of Space (DoS). To maximize the commercial potential of the Indian space program by creating a solid space ecosystem in India ,exploiting ISRO's capabilities ,and emerge as a significant space company.
Skyroot Aerospace
Skyroot Aerospace Private Limited is an Indian private aerospace manufacturer and commercial launch service provider headquartered in Hyderabad. The company was found by former engineers and scientists from ISRO. It aims to develop and launch its series of small lift launch vehicles exceptionally crafted for the small satellite market. It was founded by former ISRO scientists Pawan Kumar Chandana and Naga Bharath Daka.  The company has been developing its first launch vehicle, the "Vikram-I," which is on track for its initial launch around the end of 2022.
Agnikul Cosmos
Agnikul Cosmos Private Ltd. is an Indian aerospace manufacturer based in the National Center for Combustion R&D (NCRD) of IIT Madras, Chennai. The startup aims to develop and launch its small-lift launch vehicle ,such as the Agnibaan, capable of placing 100 kg (220 lb) payload into a 700 km (430 mi) orbit. The first commercial launch is expected in 2022.  A non-Disclosure Agreement (NDA) was signed with the Department of Space to obtain the government technological assistance in developing launch vehicles.
The company entered an agreement with Alaska Aerospace Corp. to launch a rocket from Kodiak Launch Complex as a commercial launch pad was not available in India to test rockets. AgniKul has received investment from the personal capacity of Anand Mahindra, chairman of Mahindra Group.
Bellatrix Aerospace
This one's an Indian aerospace R&D company that specializes in satellite propulsion. It is based in Coimbatore, Tamil Nadu, and was found by Rohan M Ganapathy and Yashas Karanam. Bellatrix is working on a rocket named 'Chetak', and it could be the first rocket with engines that use Methane and liquid oxygen. The two-stage Chetak rocket is powered by a number of their Aeon engines. Presently, Bellatrix is the first startup to be awarded a developmental contract by ISRO towards satellite propulsion technology.
Pixxel
Pixxel is a space data company, building a constellation of 30+ hyperspectral earth imaging satellite to mine insights from that data. The constellation is designed to provide global coverage every 24 hours, with the aim of detecting, monitoring, and predicting global phenomena. Pixxel makes in-space resources available on-demand to accelerate humanity's expansion into space.
With the space sector growing exponentially today, it is only a matter of time before the demand for resources in space reaches a critical mass to enable economic extraction of asteroid resources. Asteroid mining will soon become our best option to avoid depleting  all the earth resources and enable interplanetary travel.
Brahmos Aerospace Ltd.
The BrahMos Aerospace Limited is an Indo-Russian multinational aerospace and defence corporation, with core manufacturing concentrations in Cruise missiles. Headquartered in New Delhi, India, it was established as a joint venture between India's Defense Research and Development Organization and NPO Mashinostroyenia of Russia. The company's name is a combination formed from the names of two rivers, the Brahmaputra of India and the Moskva of Russia.
The aim of the agreement and formation of a joint company was to design, develop, manufacture and market the world's fastest supersonic cruise missile system. The company currently manufactures BrahMos missiles with a range of 300 km and travelling at speeds of Mach(term used for speed in fluid dynamics) from 2.8 to 3.0. It is currently developing BrahMos-II, a hypersonic cruise missile. The Brahmos missile system is evolving ,especially after becoming a member of MTCR. Many variants are developed or under development.
Mahindra Aerospace Pvt. Ltd.
Mahindra Aerospace aircraft business is based in Australia and produces the Airvan utility aircraft. Certified in 43 countries, over 250 Airvans operate worldwide in tourism, freight, law enforcement, and other roles. The aerostructure business, based in India, produces aerospace components using specialised equipment and systems. The facility delivers 100,000 parts every month to leading aerospace majors in Europe, North America, and Australia.
The parent Mahindra & Mahindra group acquired a 75.1% majority stake in December 2009 of Australian aircraft manufacturer Gippsland Aeronautics, builder of the Gippsland GA200, Gippsland GA8 Airvan, and the Gippsland GA10 Airvan. 
Bharat Electronics Ltd.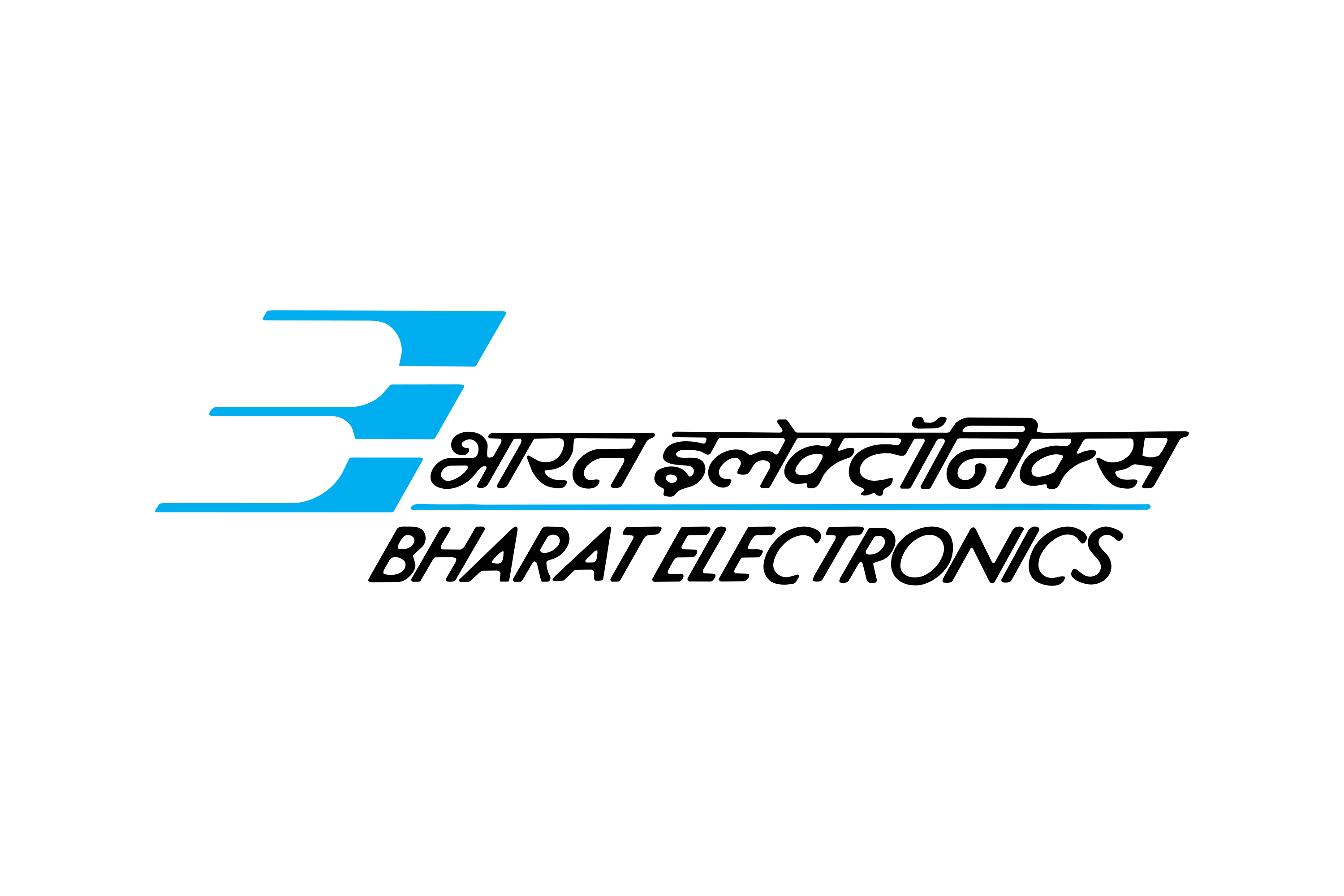 Bharat Electronics Limited (BEL) is an Indigenous Government-owned aerospace and defence electronics company. Primarily manufactures advanced electronic products for ground and aerospace applications. BEL is one of nine PSUs under the Ministry of Defense of India. The government of India granted BEL the status of Navratna. It manufactures state-of-the-art electronic products and systems for the Army, Navy, and Air Force. BEL has also diversified into homeland security solutions, space electronics including satellite integration, smart cities, energy storage products including e-vehicle charging stations, railways and metro solutions, electronic voting machines, airport solutions, e-governance solutions, passive night vision devices, telecom products and medical electronics.
Hindustan Aeronautics Ltd.
Headquartered in Bengaluru, Hindustan Aeronautics Limited (HAL) is an Indian state-owned aerospace and defence company, . HAL is one of the oldest and largest aerospace and defence manufacturers in the world today, established on 23 December 1940. HAL has designed and developed several platforms like the HF-24 Marut, the Dhruv, the LUH, and the LCH. With technology transferred from the DRDO, HAL also manufactures indigenous products associated with Bharat Electronics for its avionics and Indian Ordnance Factories for the onboard weapons systems and ammunition.
HAL supplies ISRO, the integrated L-40 stages for GSLV Mk II, propellant tanks, feed lines of PSLV, GSLV MKII, and GSLV MKIII launch vehicles and structures of various satellites.
There may be no end to the mysteries of space, but humans have the capabilities to explore the outer world, and also ruin it. There will never be an end to exploration by the human race ,and with all the evolving technology, one-day ,humans might start to live on some other planet as well.
edited and proofread by nikita sharma