Trends
Top 10 Innovative Startups in Delhi 2022
Top 10 Innovative Startups in Delhi 2022
Delhi is always making great strides in its journey to become the hottest city for introducing the best startups destination in our country because in recent times the city is showing somewhere more than 1500 start-ups. Hundreds of companies or start-ups have acquired great attention from the public and advantages. Sometimes, it can be a little challenging to keep track of all the companies, but if you take a little deeper dive, you can easily find some of the fastest-growing start-ups.
Approximately 8923 start-ups have been running in the capital lately. They have provided many benefits to the city's people and even employees who have established the start-up with their hard work. Delhi, the capital of India, is placed at the second position in terms of the number of start-ups, investors, and investment sectors.
According to the information received by AngelList, Delhi is even home to most of the innovative and creative start-ups which have been managed very well in order to get the seed funding and the follow-up Series of the A rounds.
According to the Economic Survey, India is called home to 61,400 start-ups that the Department for Promotion of Industry and Internet Trade (DPIIT). In the year 2021, DPIIT has identified over 14,000 new start-ups that have come in existence in comparison to 733 start-ups that was registered in the year 2016-17.
The Delhi-NCR is now, straight away, called the start-up capital of India, according to the reports that have been collected. The national capital has replaced India's silicon valley Bengaluru which was considered a home for several start-ups.
The government of India has reported that the capital, Delhi, has acquired 5,000 of the new start-ups compared to the 4,514 start-ups in Bengaluru between April 2019 and December 2021. Some of the recent start-ups have gained a lot of popularity over time and attached many audiences with them in just a few years, like Zomato. Policybazar and Paytm, all of the three are headquartered in Delhi-NCR.
The city of Bengaluru have been known to be called India's technology and development hub. Still, Delhi-NCR is now gaining great speed in starting new businesses or companies, and it is even leading the race by its numbers.
The capital city of India has been able to create or generate $2.8 Billion of funding just by the first half of the last financial year. Even during the last few years, the revolution in the start-up field has been great and was able to change the professionals' minds to make them move from their boring jobs and start something unique and creative of their own.
The business-friendly locations and the whole professional environment have helped the city to emerge because of one destination for the new start-ups. The recent Economic Survey of India has noted that the national capital was now recognized to be India's biggest start-up hub. The number of new start-ups started in the city were complete because of its help from the satellite cities Gurugram and Noida.
However, the city is on its leading from the front and inspiring other cities to show growth if compared to Delhi which has been demonstrated. "Delhi is thriving because of its hinterland(NCR as well as other north Indian Cities), from where big and high-quality talent is coming.", stated Padmaja Ruparel, who is the co-founder of Indian Angel Network, considered to be the largest investor group in recent times snd even a founding partner at the IAN Fund. Delhi is regarded to be the heart city of our country.
When it comes to establishing new start-ups or companies, it is considered the best for its successful set-up because it is the epicentre of India's start-up economy and presents success overall.
What's unique about the Delhi start-up ecosystem is that it fosters some of the diverse verticals of the different start-ups moving beyond technology ideas to consumer services and all the financial services. Mainly, the student of Delhi IIT decides to skip their placements and think of starting something of their own.
These kinds of students' dreams are supported with the help of The Indus Entrepreneurs(TiE Delhi-NCR), which provides the students with the opportunity to make their dream into reality by providing them with the alive kind of network of some of the most successful entrepreneurs to become their teachers.
Let's take a detailed look at each of the innovative start-ups that have entirely targeted the audience and have immensely gained a lot of popularity.
1. Snapdeal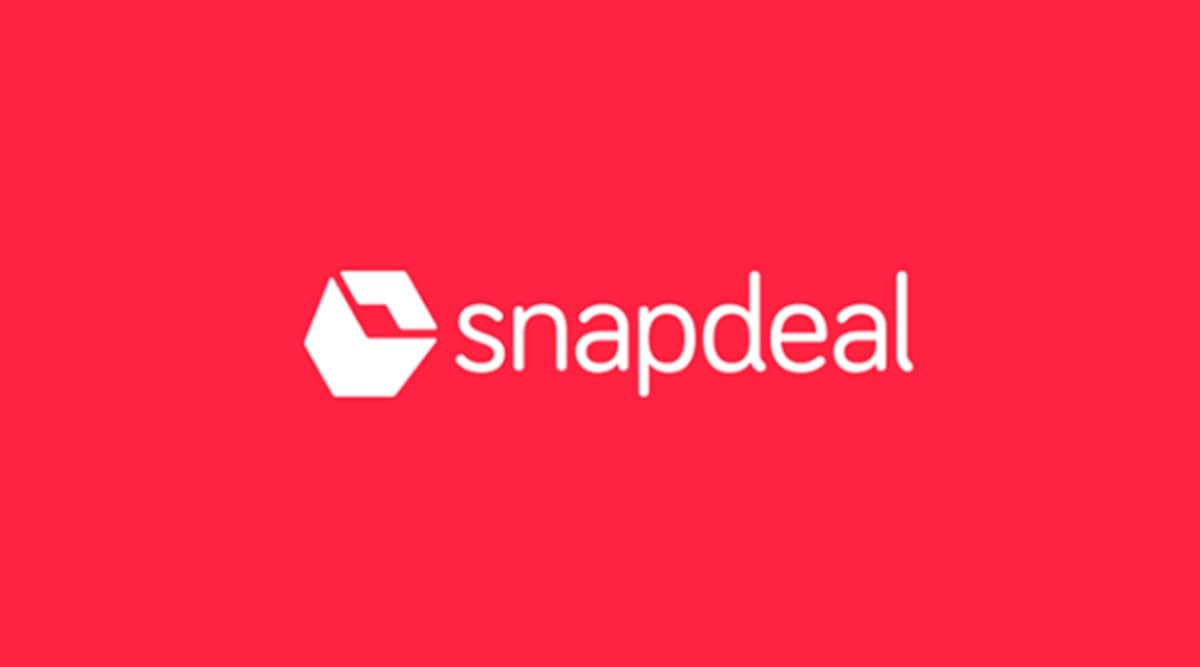 This is in the number of some of the biggest start-ups that have emerged in the city. It has been called to be India's biggest e-commerce online platform serving its best of products for eleven years.
It is headquartered in Delhi, which connects the buyers to the different sellers for millions of products from the national, international and regional brands. Snapdeal brings together a variety of products, founded in the year 2010 by Kunal Bahl and Rohit Bansal, and it is called to be one of the top four online lifestyle shopping platforms for people.
This is the one start-up that competed with the well-known companies of Amazon and Flipkart in India and has even lost some of their amount of share in the market, so the start-up decided to put their main focus to serve the consumers in the smaller cities and towns.
It has raised more than $1.7 billion to date, and the reports say that more than 50 million of the unique customers have shopped from its platform since April 2018. "75% of our business comes from the repeat customers.More than 70% of our sales are from beyond Tier 2 towns and cities and 99% of our orders come through mobile phones. And we cover 96% of the pin codes in the country. Our users search and connect with us in seven languages, beyond Hindi and English.", a statement made by the founder, Kunal Bahl, in his recent post on LinkedIn.
Snapdeal was founded to provide users with a platform for easy access to their daily offers and the essentials. The founders of this firm received their first round of funding in 2011, and it was around $12 million from the Nexus Venture Partners and the Indo-US Venture Partners. Although the start-up is little much facing a downfall in sales, it is still counted in the top e-commerce platforms in India.
Company Overview
| | |
| --- | --- |
|              Legal Name | Jasper Holding Company, Snapdeal Pvt Ltd.  |
|               Industries | E-commerce, Internet & Retail |
|                Founder |    Kunal Bahl & Rohit Bansal |
|            Founded Date  |               2010 |
|     Total Funding Amount |             $1.8 Billion |
|              Investors | Vulcan Express  & Free Charge |
2. MobiKwik
It is one of the most prominent Indian SaaS start-ups, known to be a virtual kind of mobile wallet that is always usable at more than 2,50,000 online and offline avenues. The company has shown a good rise in the number of their customers, increasing day by day. It claims to have a growth percentage of 20 MoM, which is a little slower than the development rate that was during the period of demonetization.
This platform quickly gives you many services like recharge, bill payments, loans, ZIP, different payment gateway, Mutual Funds and Wallet Transfer. With the help of MobiKwik, you can quickly get the money in your spontaneous trips, get money for any kind of medical emergency, you don't have to wait for your salary if it's about upcoming payment. You can even buy your favourite guitar before it goes off discount.
The application works very efficiently. Download the MobiKwik application from your Goggle store and then apply for the loan in the app. fill in your details and get very instant approval on the loan. You can even expand your finances, the amount will be credited to your wallet in less than 5 minutes.
The company was founded by the husband-wife duo of Bipin Preet Singh and Upasana Taku in 2009, and it sees an average transaction size of INR 700. The company was even bootstrapped with the Bipin investing $250,000 of his own. From that time, MobiKwik has received over $115 million through 6 rounds of funding.
Company Overview
| | |
| --- | --- |
|              Legal Name | One MobiKwik Systems Pvt Ltd.  |
|               Industries | Consumer Lending, FinTech & Finacial Services |
|              Founder(s) | Bipin Singh, Chandan Joshi & Upsana Joshi |
|            Founded Date  |                 2009 |
|     Total Funding Amount |             $165.5 Million |
|              Investors | Abu Dhabi Investment Authority & Dosch Pharmaceuticals |
3. Green Wellness
Want the best platform for personal herbal care and healthcare? Then, the answer is Green  Cure Wellness is the one platform responsible for delivering the best and most affordable personal items and health care products.
All of their products are of international quality and work deliberately with a team of scientists in Germany responsible for developing high-quality formulations according to the European norms. This is considered to be a bootstrapped start-up, giving the best level of customer satisfaction. It is a great modern and scientific approach to providing people with a healthy lifestyle.
All of the products are scientifically proven and even internationally accredited. It has 100% of natural actives, and all of the products are recommended by 100+ doctors and even are completely safe for you and your family. If you have problems getting a peaceful sleep, this is the one destination for your situation. It has the option for cash on delivery, with different options for payment too.
In India, most of the inhalers were available which have steroids in them, when the founder, Sanchit, identified a gap in the market and this was the incident that kindled a major interest in the Health and wellness sector and started his company of Green Care Wellness to give the people the world-class herbal products. These products are made using German technology with the best-proven benefits and results.
 It even has another team called the Ayurvedic experts or specialists in India responsible for ensuring that all of the company's products are in line with Indian needs. The ingredients that are used in the products have international certificates like NPA, HACCP, NOP, WHO-GMP and Cosmos Ecocert.
Company Overview
| | |
| --- | --- |
|              Legal Name |   Green Cure Wellness Pvt Ltd.  |
|               Industries |        Personal Health |
|                Founder |            Sanchit Garg |
|            Founded Date  |                 2011 |
|     Total Funding Amount |                   NA |
|              Investors |              Acquired |
4. Hike
Connecting with friends and family is an important phenomenon that is carried out these days. Communication is essential to be done because it helps people share their happiness and sadness. When it comes to messaging, then Hike is a messaging app-cum-social network. It is one of the top social media companies established with the ideas of Kavin Mittal, who is the son of Bharati Enterprises founder and chairman Sunil Mittal.

The company received $14 million from their investors, Softbank, after their first funding of $7 million from Bharti and Softbank again. This start-up was established in 2008 with over 100 million users and has been one of the most trending messaging applications. It was a billion-dollar start-up. However, it failed to capitalize on the headstart it received, and even was lowered down through the years, and then ultimately, it was shut down.

With so much development in the communication sector, this app gained good popularity when it was introduced in the market. Still, then due to some reasons, it was officially shut down and was removed from the Goggle store and App store, but the company still exists. Hike has raised more than its $200 million funding mainly from Tiger Global, Tencent, and Foxconn. This application has received many reviews from its well-known customers and has always tried to make its application procedures easy and quick.
Company Overview
| | |
| --- | --- |
|              Legal Name |           Hike Limited |
|               Industries | Apps, Messaging, Mobile & Online Portals |
|               Founder |      Kavin Bharti Mittal   |
|            Founded Date  |              2019 |
|     Total Funding Amount |           $261 Million |
|              Investors | Binny Bansal & Aditya Agarwal  |
5. Zomato
Today, the name Zomato has been very well-known with most customers, and people are using this application daily more and more. This application brings together varieties of food and cuisines and is connected to a lot more restaurants helping them deliver their food to the doorstep of people. Initially, the start-up was called Foodiebay, established to become an online marketplace to search for the best food and even see the reviews of the restaurants.
 But in recent times, it has been named Zomato and is known to be the most important food delivery business in India. It is even counted in the best companies across the country. If you are someone, who is a hardcore foodie, then this is the best platform for you.
Zomato is now operational in more than 20 countries and is even adding their new type of destinations to their list with the passing time. Zomato was founded by Pankaj Chaddah, Deepinder Goyal and Gaurav Gupta in 2008. Deepinder was the foodie, one of the three friends.
 He was the one who came up with the idea of Foodie bay when he saw his colleagues who were consistently asking for the paper menu leaflets of the different restaurants to order food. The application was introduced to provide the solution of giving the best-sized paper menus, making it very easy for the customers and foodies to go through the menus of all kinds of restaurants, be it vegetarian or non-vegetarian.
According to the data pf HSBC, the company had a valuation of around $3.6 billion in 2019. The company was transformed into the different events and the grocery sourcing for the cafes and restaurants.
Company Overview
| | |
| --- | --- |
|              Legal Name | DC Foodiebay Online Services, Zomato Media Pvt Ltd. |
|               Industries | Food Delivery, Mobile Apps & Reservations |
|              Founder(s) | Akriti Chopra, Deepinder Goyal, Gaurav Gupta, Mohit Gupta & Pankaj Chaddah  |
|            Founded Date  |                2008 |
|     Total Funding Amount |              $2.1 Billion  |
|              Investors | Fidelity Management and Research Company & Tiger Global Management |
6. Inshorts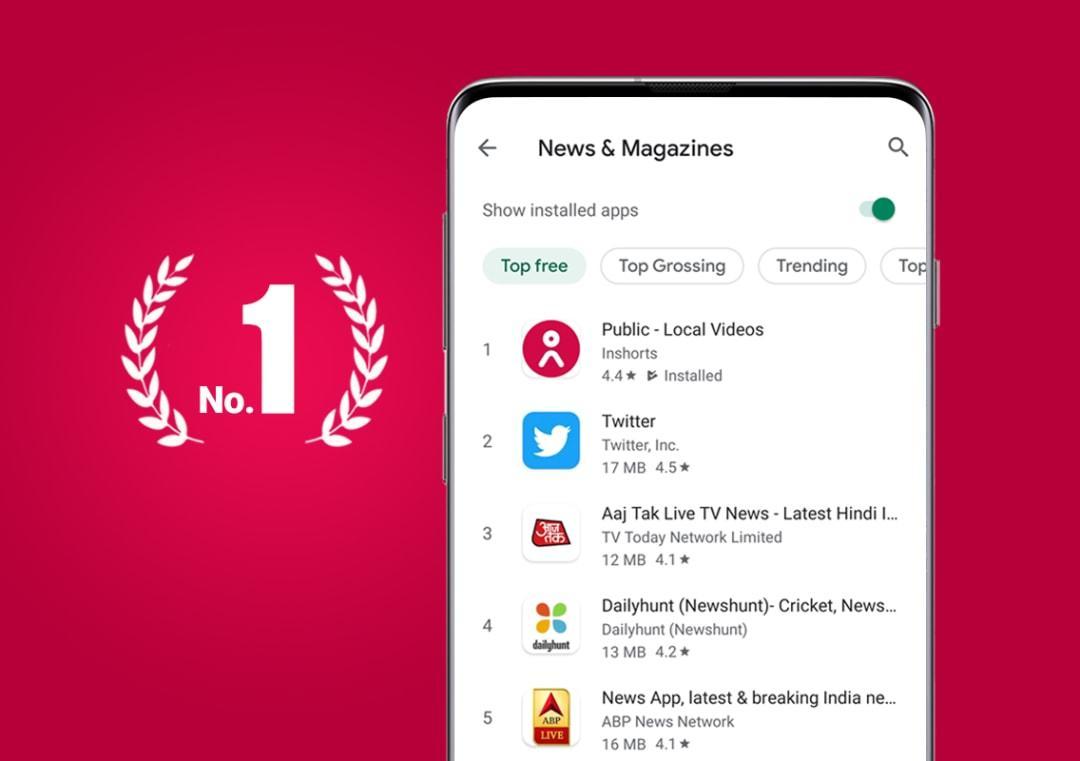 You should always be aware of all the events happening in the city or the world. Being fully aware of the city's happenings is very important to be socially connected with the world. Talking about news, Inshorts is the platform that aggregates some of the most trending information from different sites like Economic Times, TOI, The Hindu and many more.
It provides the complete statement in just of their 60 words pieces for their readers who can't spend more time reading the excellent kinds of news content. This company provides personalized information, always based on the individual's preferences.
This start-up was founded by Azhar Iqubal, Anunay Arunav and Deepit Puryakshatha, who started this firm in 2013 of helping people to be aware of all the critical events.
 Their procedure works on an Artificial Intelligence engine that thoroughly understands all of the readers' needs and then only delivers more the wanted news in just a single content. It is a perfect solution for all of the quick doses of the events happening around you.
Company Overview
| | |
| --- | --- |
|              Legal Name | Inshorts MediaLabs Pvt Ltd.  |
|               Industries | Digital Media, Internet & Mobile Apps |
|              Founder(s) | Anunay Pandey, Azhar Iqubal & Deepit Purkayastha |
|            Founded Date  |                2013 |
|     Total Funding Amount |            $164.9 Million |
|              Investors | Vj Capital & Tanglin Ventures Partners |
7. Collegedunia
This is called a perfect type of search engine helping all the students to find the best institution, according to their like and need. Collegedunia is involved with the college search options and assists in collecting and maintaining all the information on higher education levels in India and abroad.
The start-up claims to feature more than 20,000 colleges, educational institutions and universities, along with data that contains all of the critical information about the process happening.
It provides help in whichever of the data is more than one million fees structure on its platform. The company was started from the ideas of Sahil Chalana in 2014, who bootstrapped
Collegedunia is one of the lead generation platforms for all educational institutes. This platform has been giving the best opportunities to get the best kind of learning and personality development. Collegedunia is India's most prominent college discovery platform and personal admission assistant.

We are an education platform portal, matching students with the best-known colleges in India and abroad. This platform of learning has witnessed exponential growth in terms of users, which has made it one of the trusted brands in the country because it has constantly been providing help in terms of educational information to people so that they can find the best college
Company Overview
| | |
| --- | --- |
|              Legal Name |  Collegedunia Web Pvt Ltd.  |
|               Industries | Digital Marketing & Education |
|                 Founder |         Sahil Chalana |
|            Founded Date  |              2010 |
|     Total Funding Amount |              $605.8K |
|              Investors |          Umang Kumar |
8. Zostel
It is a Delhi-based start-up and is even called India's first chain for all the backpackers' hostel, giving safe, hygiene, and pocket-friendly accommodation. This start-up was started in 2013, with a vision to promote the aspect of travelling to make it a way of life. Before this start-up introduced its concept, there were backpacker hostels and budget travellers.
Zostel is a team of talented and motivated professionals from the top B-schools and the T-schools of the country who came together to change the status quo in the market. The core team of Zostel has given a secure and centrally located, and affordable accommodation wherein travellers can easily together share their own experiences and discuss them.
Their achievements have been very better, the start-up has acquired total travellers of 225000 plus, around 20000 female travellers and in the 39 cities with an approx, of 1000 beds. Because of all these features, it has acquired more than 16K reviews on its website.
Zostel has been rated in the top hostels at the best 39 locations across India & Nepal and has fetched great feedback from both places. The Zostel firm was founded by Akhil Malik, Dharmveer Singh Chouhan, Paavan Nanda, Varun Tiwari, Chethan Singh Chouhan and Abhishek Bhutra.
Company Overview
| | |
| --- | --- |
|              Legal Name | Zostel Hospitality Pvt Ltd.  |
|               Industries | Travel, Service Industry & Travel Accomodation |
|              Founder(s) | Akhil Malik, Dharamveer Chauhan, Paavan Nanda, Siddharth Janghu & Tarun Tiwari  |
|            Founded Date  |                 2013 |
|     Total Funding Amount |             $1 Million |
|              Investors | Orios Ventures Partners & Presha Paragash |
9. GoldSeat
GoldSeat provides the best bus facilities with WiFi connectivity for all travellers. It gives two great ways to have easy access to a seamless offline entertainment. First is the use of free WiFi for their passengers on the bus. Then the second way is through the use of a comprehensive collection of movies that the number of travellers can easily access either on the GoldSeat screens installed in the bus.
You can easily download their application on your mobile phone by downloading the GoldSeat application from Google or App Store. In June 2018, this start-up raised around $3 million in their funding and then it recently collaborated with the Railyatri. in for the latter's intercity "Smart Buses".
The start-up has been providing services to all the private players across the Northern and Western regions, including Lucknow, Ahmedabad, Haryana, Himachal Pradesh and Delhi.
Gaurav Kapahi and Nishchal Khetarpal founded this excellent bus facilities start-up. GoldSeat has given the best kind of entertainment and keeps you using the fast internet on their buses. Most of the time, long journeys become very boring because of the lack of connectivity and entertainment, so this GoldSeat start-up is trying to take you away from the tedious and long journeys.
Company Overview
| | |
| --- | --- |
|              Legal Name | GoldSeat Pvt Ltd.  |
|               Industries | Media, Entertainment & Travel  |
|              Founder(s) | Gaurav Kapahi & Nishchal Khetarpal |
|            Founded Date  |                2015 |
|     Total Funding Amount |                 NA |
|              Investors |              Acquired  |
10. Chaayos
This is a start-up giving the best online tea delivery, and the café chain launched out of Delhi. The company's team focuses on giving pout the most authentic kind of beverages at the most affordable prices. Chaayos is a destination for all tea lovers or the 'Chaifreaks' and can get the best sip from their company.
With other famous tea and coffee providers like Starbucks and Café Coffee Day, which is seen as a place for most rich people, this is the point, when Chaayos ensures that all of the Indian-middle class population can come to and have the best experience with Chaayos. Until now, the company has established its chain of cafes in six Indian cities the start-up was established. Nitin Saluja and Raghav Varma founded Chaayos in the year 2012.
 In just version, it is called on stop for you chai cravings where apart from the online tea delivery, you can even have some of the best rewards and offers and even buy the Masala Tea, Instant Tea, Green Tea and Tea gifts. It is called "Experiment with Chai" and has been called the fastest-growing tea start-up of India, where tea is always considered more than any type of drink.
Company Overview
| | |
| --- | --- |
|              Legal Name | Sunshine Teahouse Pvt Ltd.  |
|               Industries | Food, Beverage, Food Delivery & Tea |
|              Founder(s) |  Nitin Saluja & Raghav Verma  |
|            Founded Date  |                 2012 |
|     Total Funding Amount |            $40.8 Million |
|              Investors | Tiger Global Management & Integrated Capital  |
Delhi, the capital of India, is the one city that has shown growth in recent years and has been trying to show the best of their city places and people. Most of the major events take place in this city only.
Therefore, it is called one of the major cities and gives great space for all the entrepreneurs to quickly establish their business and make it grow because the people of Delhi are full of innovators. Many start-ups have emerged in the city, with a minimal but very agile and brilliant kind of structure.
 I always build upon the idea of groundbreaking ideas with which the entrepreneurs want to change the world and to think of people. People of the city are very much supporting, and they are very well-educated and wealthy people who are always in search of options which gives them the best kind of platforms and benefits.
All of their city start-ups are founded by one or more entrepreneurs, but then initially, always they have less funding because they are new to the business. They are dependent on other funding sources like angel investors, family and friends.
edited and proofread by nikita sharma