Trends
Top 10 Most Innovative Startups in Indore 2022
Top 10 Most Innovative Startups in Indore 2022
Madhya Pradesh is considered the heart of it, which is very famous for its kind of history, culture, food, and other innovative things. Almost every other Indian has seen the advertisement promoting tourism in Madhya Pradesh, which has the popular demand, "Hindustan ka Dil Dekho," which has been etched in many people's minds for such a long time. Indore is the one place which is located in a region called Malwa in central India.
The city traces its roots to the 16th-century founding as a trading hub between Deccan and then. The city and its surrounding areas came under the Maratha Empire on 18 May 1724. But now, the city has been considered to have given birth to a lot of start-ups giving employment opportunities to the people and making the city count among the top cities. It is regarded as an educational hub that has been boosting the sector of IIM and IIT. Indore is ranked to be one of the fastest developing cities in Madhya Pradesh.
Also, the one city that is considered the cleanest city among all the other cities is working on the sustainability of the Indore model, which has no gaps. Indore Municipal Corporation gave credit to the sanitation workers as cleanliness was the biggest challenge during Covid 19. During that time, the sanitation workers kept the clean city working on sanitization, disposing of the medical waste, and setting up the Covid care centres.
It is about boosting the rich history and rapid industrialization. Indore is famously known for the kind of cotton handloom industry, magnificent palaces and temples. It has excellent cuisine as in the street food, the night markets and many more things, no wonder the city slowly became a preferred destination for travellers from across the world.
One aspect that makes the city very unique is the black soil of the Malwa Plateau. Indore has been the one city that has prospered into being India's fourth-largest cotton textile industry. It has also justly famous for its beautiful bangles. Sometimes, it is also referred to as a food city because of its great variety and pasting food selection.
Many of the start-ups in the city, which are gradually booming in the field of different sectors, are coming in front of the whole of India. Let's talk about the significant 10 Indore-based startups that have indeed awakened the entrepreneurs in the city.
1. WittyFeed
Most famous indoor start-ups in India today are considered to be the most significant viral content company and the second-largest in the world in terms of traffic numbers. His company had a humble start as a Facebook page and has grown into entertainment law.
It is considered to be a modern blogging platform for everyone who loves to express and explore different kinds of stories WittyFeed is the brand child of SRM University students who later shifted their HQ to Indore, and it has a website that gets some billions of pages every day. The company has also transitioned from delivering content for websites and applications. It has also risen undisclosed funding in a pre-series round of marquee investors in 2017.
The platform was founded by two brothers, Vinay and Praveen Singhal, who started this business in 2014 with a college friend, Shashank Vaishnav. They are now considered among the list of the top entrepreneurs in law and the whole of India. It is basically called YouTube of content where anyone who wishes to write can come on board and start writing. Their in-house team of editors will make sure that it goes viral and reaches the right audience, and is also appreciated at the same time. It is a digital content platform that serves trending content online.
Company Overview
| | |
| --- | --- |
|                 Legal Name | Vatsana Technologies Pvt, Ltd.  |
|                 Industries | Media and Entertainment, News & Publishing |
|                 Founder(s) | Praveen Singhal, Vinay Singhal & Shashank Vaishanv |
|               Founded Date |                   2014 |
|        Total Funding Amount |                     NA |
|                 Investors | Rahul Maroll & Sandeep Agarwal  |
2. RackBank
It is the server provisioning start-up from Indore dealing with server hosting and the requirements of the entities like data centres. The start-up has worked with many major companies like Saavn, and MSG91, for all the server-related ones. Narendra founded it in the year 2013 and used to work at a photostat shop who has now become a self-learner and programmer because of the experience and education he has acquired.
Gradually he became an expert on web development and started providing services, and as time progressed, his services evolved into server provisioning on a large scale. It is a premium carbon-neutral data centre and is considered India's first data centre that has been mainly providing data centre services, including but not limited to dedicated servers, managed servers and co-location services. It is headquartered in Indore, and the data centre has spread out in a vast expanse of 35,000 ft.² with a capacity of 800 racks and still growing.
The team members of this company believe in creative data storage by offering bankable data hosting solutions through enterprise-class technologies in a carrier-neutral environment. It has an IT infrastructure and expertise that can be customized for higher entry prices as efficiently as for the start-ups.
Company Overview
| | |
| --- | --- |
|                 Legal Name |  RackBank Private Limited.  |
|                 Industries |   Data Center & Web Hosting |
|                  Founder |                Narendra Sen  |
|               Founded Date |                    2012 |
|        Total Funding Amount |                     NA |
|                 Investors |                 Acquired |
3. Walkover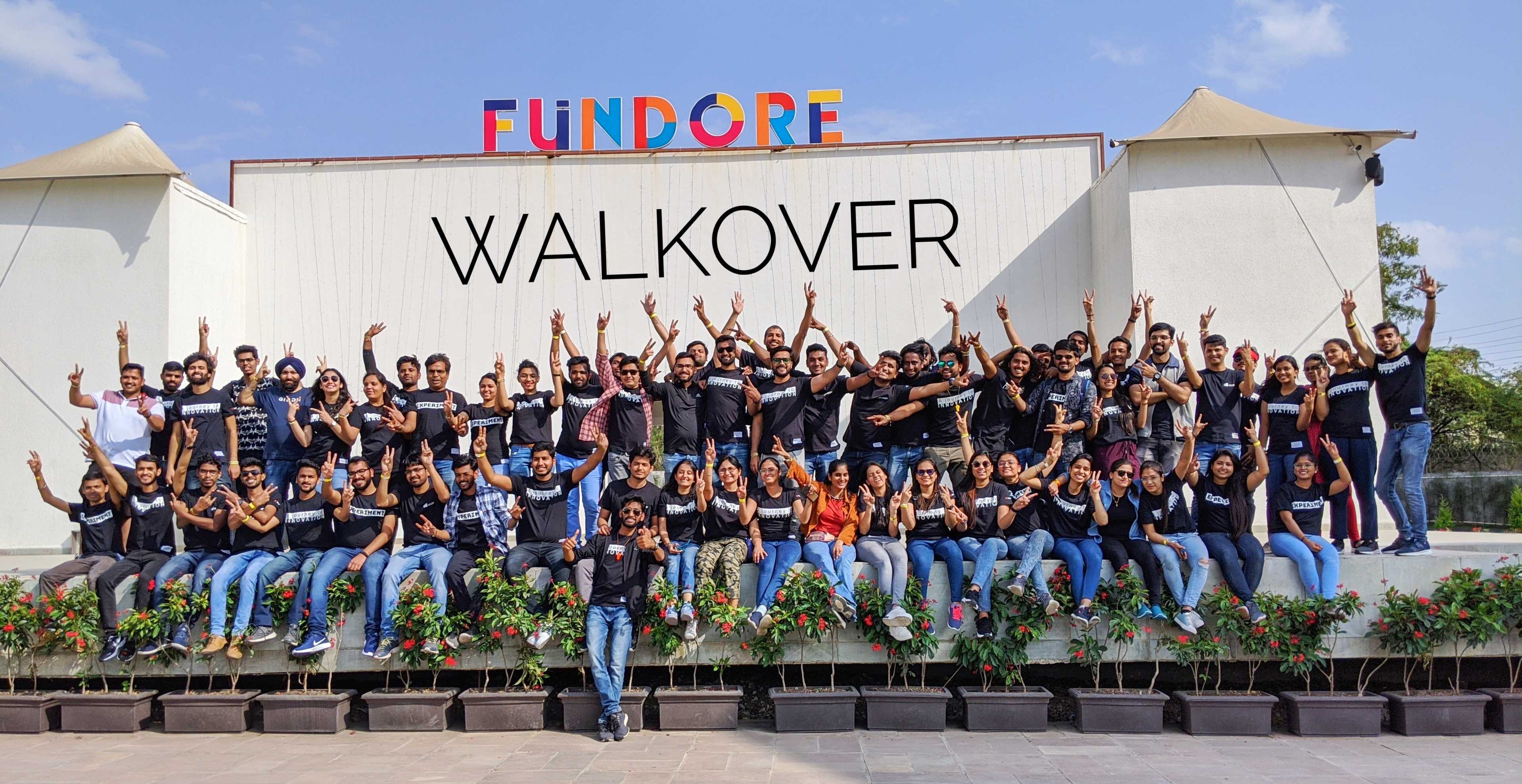 Walkover is a product-based IT start-up company that is located in Indore, central India. It works like coders, writers, gamers, designers, brainstormers, debaters, coffee enthusiasts, and most importantly, DOERS. It has built products that make the business processes very intuitive while conducting itself in an environmentally sustainable manner.
 It has already built there are some successful projects like MSG 91, which is India's renowned it to be a messaging platform, serving 5000 enterprises in processing the billions of messages. The second is socket, API middleware making the third-party integration super easy. The last is given, which is an A/C application that automates the world of accounting in India. Information technology has served India's people for a long time and has made great remarks. It was founded in 2010, a start-up product located in the client's heart but physically in central India.
 It has a diverse group of people and brings a unique perspective to every interaction with every product they build. The company's vision is to continue creating the most meaningful products that make business processes very successful while conducting themselves in a comforting environment. It has a nurturing workspace that is open to both fresh minds looking to hone their skills and those who have mastered the craft and expect the best from them.
Company Overview
| | |
| --- | --- |
|                 Legal Name | WalKover Technologies Pvt Ltd.  |
|                 Industries |  Messaging Application & Computer Software |
|                  Founder |        Pushpendra Agarwal  |
|               Founded Date |                 2010 |
|        Total Funding Amount |                   NA |
|                 Investors |                Acquired  |
4. EngineerBabu
More be, the start of that was quick and tasted success after it was established. It has been offering web and application development services and has worked with some of the biggest companies in the world like Apple, Fox sports, Uber and Samsung. It was founded by Mayank Pratap and Aditi Chaurasiya 2014 who are childhood buddies. Mayank worked in a Bangalore-based MNC while Aditi was preparing for medical entrance examinations.
Mayank did with his job, and Aditi understood that the entrance test wasn't her cup of tea, having taken three unsuccessful attempts at the exam. Mayank came back to Indore and sat down with Aditi, and the duo decided to start the initiative of providing a job to the familiar engineer friend. EngineerBabu and 80 members are very passionate about the future of work.
 They exist because they don't believe that geographically banner should get in the way of putting the best people at the best company. It works on the primary goal of pushing the world forward by bringing global opportunities to talent. It has worked with 5000 founders. We have all shared a common, the inability to find enough engineering talent to scale the business because the demand for ingenious far exceeded the supply of talent.
 It is a way for forward-thinking tech companies to avoid the war for talent altogether by hiring in-house qualified and expert engineers. It taps into the engineering talent who want to do meaningful work at the most innovative companies as you can easily hire the remote ingenious and create a seamless experience.
Company Overview
| | |
| --- | --- |
|                 Legal Name | EngineerBabu Private Limited |
|                 Industries | Web & Application Development |
|                 Founder(s) | Mayank Pratap & Aditi Chaurasia |
|               Founded Date |                  2014 |
|        Total Funding Amount |                   NA |
|                 Investors | Guerrilla Ventures & Scale Ventures |
5. Feedify
Feedify is a known company that has been permitting organizations to send push notifications to their potential customers. When people view a product repeatedly, they are likely to buy it. Anyone who owns a business knows how helpful it is to identify if a potential customer is browsing a product frequently. For the uninformed, this is a part of a targeted marketing strategy. Feedify sends different kinds of notifications to visitors even when they are not active on that specific website. It has a cloud-based platform to engage all the customers without any hassle.
 It targets the customer based on their behaviour with powerful engagement tools. It works on real-time analytics and reports with action implementation minutes and gets feedback from across different channels with its unique feed-forward system. You can send unlimited free push notifications to subscribers even if they aren't on your website. It is straightforward as they display your information on the browser in real-time, send personalized messages based on the geolocation and gain more click rate and page views.
 It has made more than 10,000 customers globally with approximately 1 billion devices and sent around 400 billion messages. It is a SaaS platform that has been offering out-of-the-box tools to blogs, websites and e-commerce to engage customers, helping them understand their profiles better. Describe the start-up that provides push notifications that help the visitors turn into subscribers and help companies reach out to those who aren't present on the website yet. The platform offers pops, surveys and notifications that help in creating a personalized event and also help in reducing the bounce rate by showing the exit intent.
Company Overview
| | |
| --- | --- |
|                 Legal Name |                   Feedify, Inc.  |
|                 Industries | Information Technology, Real Time & SMS |
|                  Founder |              Ankur Phadnis  |
|               Founded Date |                    2016 |
|        Total Funding Amount |                     NA |
|                 Investors |                  Acquired  |
6. MotionGility
MotionGility provides cost-effective yet influential and convincing services. MotionGility's USP is that they craft customized videos that help a business in marketing and even give different leads. It provides first-of-a-kind custom-made graphics in the video created by them and not downloaded from anywhere. It has also captured Germany and other overseas markets. Their services include the explainer videos, which are the animated explainer videos to boost your marketing with their 10 X results.
 It has the product with you and videos that show the videos for your product launch and marketing. It has social media videos that help advertise your marketing campaign. It has tutorial videos that explain your products and application and a step-by-step tutorial video.
It has delivered the best-in-class explainer video service for businesses of all shapes and sizes and has been trusted by many leading brands. It has educational videos that educate your target audience and showcase your brand as an authority.
Company Overview
| | |
| --- | --- |
|                 Legal Name |  MobilityGility Solutions Pvt Ltd. |
|                 Industries | Animated Video Production |
|                 Founder(s) | Komal Kokate & Himanshu Chaturvedi  |
|               Founded Date |                   2015 |
|        Total Funding Amount |                      NA |
|                 Investors |                 Acquired |
7. Oye24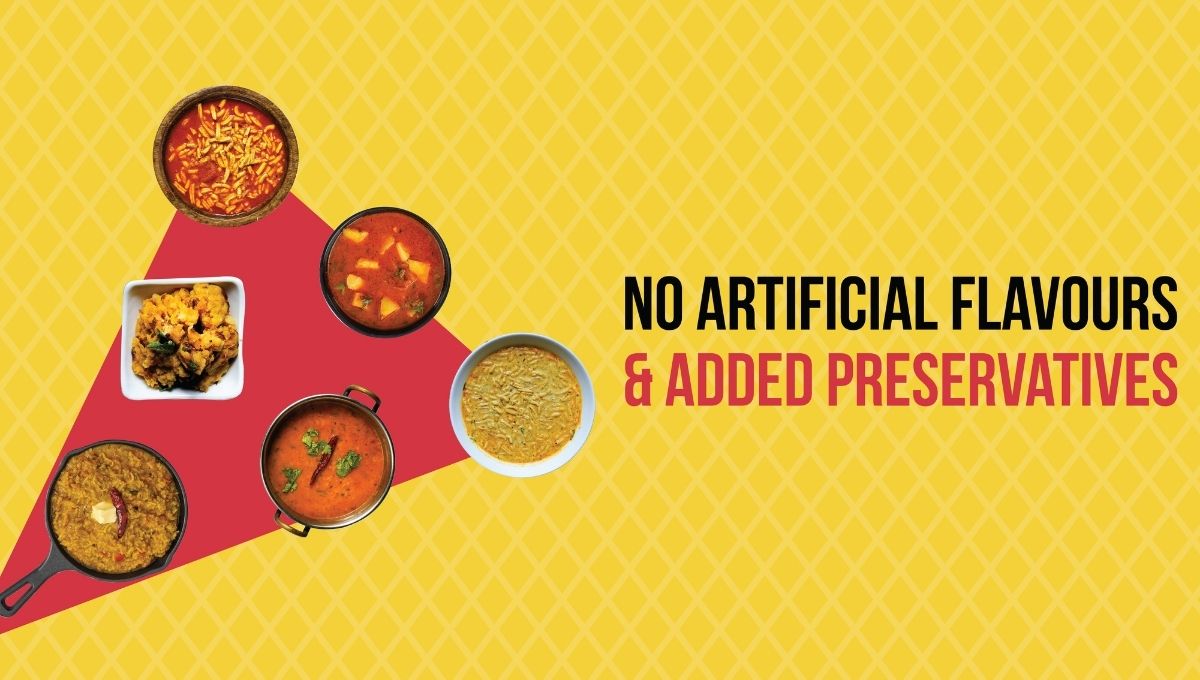 It is a delivery venture which functions 24×7 and 365 days and serves multiple cuisines from various Wenders. It also has an in-house kitchen which has been specializing in local cuisine. It was founded by Manish Chhajed, Mishal Jain, Ritesh Chhajed and Rahul Badhera in 2015. The to some Indian recipes without the hassle of time-consuming and integrated cooking methods. It has a new subsidiary Insta-gram that brings deliciousness ready to cook at your doorstep.
With masala mixes and the main ingredients required for the recipe, straightforward, cohesive instructions on the box, prepared delectable and instant Indian meals with minimal effort, time, and money. The company offers the best seller of indoor famous Sec tamatar sabji. It has become an important name in the food delivery sector of Indore and many other cities in India. It works on the goal of delivering the pure vegetarian fare from the kitchen to people's doorstep every day and at any hour of the day.
It has a menu that is a very delightful mix of the north Indian and Chinese cuisine, and wherein one can find dishes such as mighty biryani, the humble Kadai Paneer and the local favourite Dudh Sev sabzi. We contributed to achieving their primary goal with incredible results as over five lakh orders have been delivered, out of which one lakh was the phenomenal Butter Khichdi.
If you are in any situation or the cooking seems a bit much then maybe it could be the tiredness from the office work or extra nights spent studying or just the laziness that you have because of which preparing a meal can be considered very tough at that point of time this is one platform in the city which has been providing the comfort to the citizens.
Company Overview
| | |
| --- | --- |
|                 Legal Name |  Oye24 Food Services Pvt Ltd. |
|                 Industries | Delivery Service, E-Commerce & Food Delivery  |
|                 Founder(s) | Mishal Jain & Mohit Kukreja  |
|               Founded Date |                   2015 |
|        Total Funding Amount |                     NA |
|                 Investors |                  Acquired  |
8. Indian Threads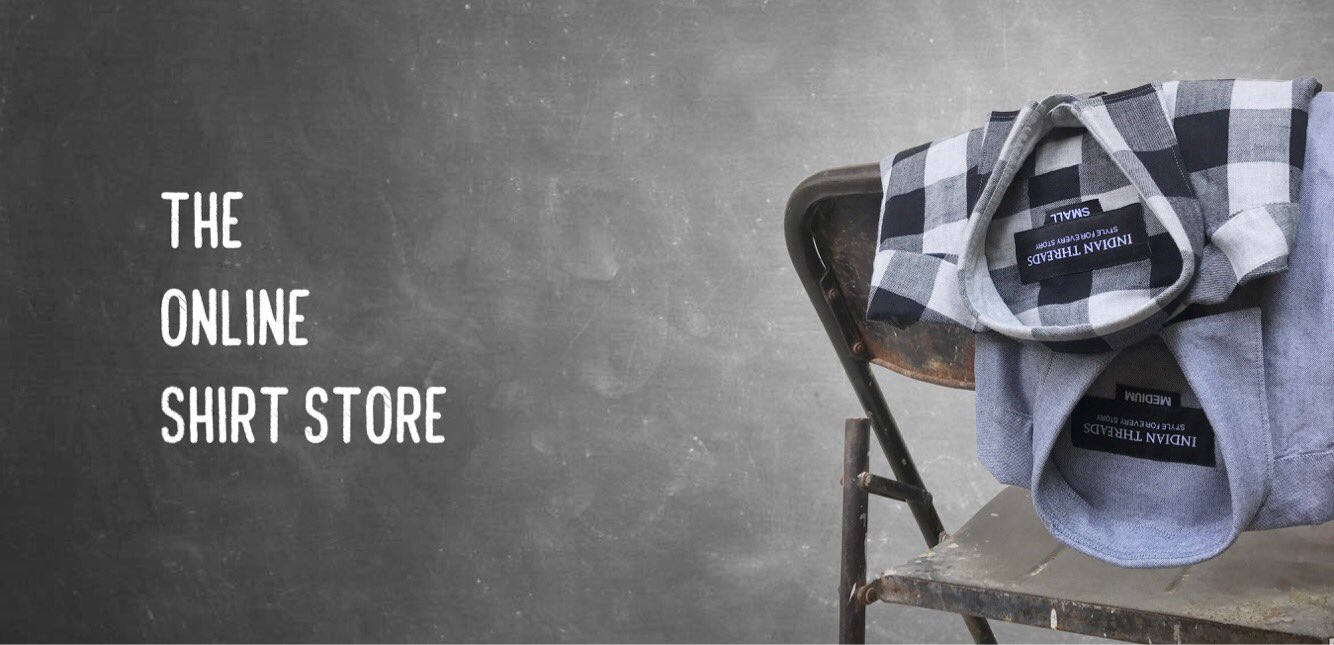 As already mentioned above, Indore is the one city that is very famous for its cotton textile industry. Indian threads have been one platform the city designs and manufactures high-quality yet affordable menswear. It deals only in shirts but still makes more measures to include more of the techniques. Can you find all the kinds of shorts on the Indian friend's website as the company has an online retailing platform and sells its products to offline stores across the country?
Abhishek Ravana and Rishi Porwal founded it in 2015, and we have sold only 60 shops in the first three months from the time it was established. Different varieties of shirts with them like check shirts, striped shirts, pattern shirts, plain shirts, and many innovative designs you can find. It is considered the online style destination for men in India as it brings the most shop in the premium men's shorts.
Company Overview
| | |
| --- | --- |
|                 Legal Name |              Indian Threads  |
|                 Industries | Fashion, Men's & Online Portals |
|                   Founder |             Abhishek Rawal  |
|               Founded Date |                   2015 |
|        Total Funding Amount |                    NA |
|                 Investors |                   Acquired  |
9. Secruitybulls
Considered to be a cyber security firm providing penetration testing and IT security assessments for different companies. It doesn't discriminate when it comes to clients as it has already dealt with high profile clients and popular organizations while offering them services for bloggers and online marketers by protecting the content management system. It has worked with Google, Microsoft and Adobe and has acquired great recognition in India.
It was founded by Geet Vaishnav in 2016 and has established good industry recognition within a few years of being launched. Indeed, its achievements in the cyber security domain are highly competitive. It quickly analyses your site from the hacker's point of view and offers a blueprint for remediation in order to start or enhance a comprehensive information protection strategy. Its services include:
Web application penetration testing.

Network penetration testing.

Mobile app in relation to testing.

Blockchain security.

Red teaming operations.

IoT penetration testing.

Managed resources allocations.

ISO27001 consulting services.
Who is an India-based award-winning penetration company with the best infrastructure security service provider? It has unified the framework of the secure Enterprises against all possible cyber threats over the years. It is a self-funded company that has gained a great deal of trust from its users as they offer excellent protection to all of its customers.
Company Overview
| | |
| --- | --- |
|                 Legal Name |                 Securitybulls |
|                 Industries | Cloud Security, Network Security & Penetration Testing  |
|                  Founder |                Geet Vaishnav  |
|               Founded Date |                    2016 |
|        Total Funding Amount |                      NA |
|                 Investors |                    Acquired  |
10. ShopKirana
It is a B2B company that has been using the technology to offer supply chain management services to all different kinds of retailers across India. This startup has invasions of empowering millions of retailers and organizers of the grocery segment in the country. It was started with the vision of connecting many of the retailers with their company which they acquired as they have connected $1.2 billion of the population of India in terms of trade.
It is a company that focuses on the technology of the supply chain innovation. It works on the idea of partnering themselves with millions of retailers and making their part of the company or supply chain and making their company one of the biggest and the quickest go-to-market channels for products and services. Works with the brands to boost the demand of the side and reach the masses with transparency and deep market intelligence.
Even after ages of the internet in India, it holds more than 90% of all Indian retail trade and is our economy's backbone. It connects the retailers directly with the brands with the help of technology within 48 hours.
Company Overview
| | |
| --- | --- |
|                 Legal Name | ShopKirana E-Trading Private Ltd.  |
|                 Industries | B2B, E-Commerce, Retail, Supply Chain Management & Wholesale |
|                 Founder(s) | Deepak Dhanotiya, Tanutejas Saraswat & Sumit Ghorawat. |
|               Founded Date |                      2015 |
|        Total Funding Amount |                 $53.1 Million |
|                 Investors |      Info Edge & Ajanta LLP  |
The commercial capital of central India, any alterations in Indore's economy have a direct impact on the more significant economic condition of India. The Indore economy is expanding in all directions, and it includes both the traditional agro-industries and modern corporate and IT companies. One of the busiest cities of Madhya Pradesh, Indore, is the economic nerve centre of the state. With the flourishing of the Indore economy, several applications for management and engineering schools have been opened in Indore to supply the growing demand for professionals.
The textile or garment industry is the traditional business of the region, and it is still an integral part of the Indore economy. There are several textile mills in the area, and Indore still is the bastion of wholesale garments.
Several firms are involved in the export of textile, and such business firms contribute a lot to the development of the Indore economy. Besides material, metal industries are also an integral part of the Indore economy, including alloy, automobile and steel industries. Besides such traditional economic activities, Indore is gaining pace as a Tire II city of India.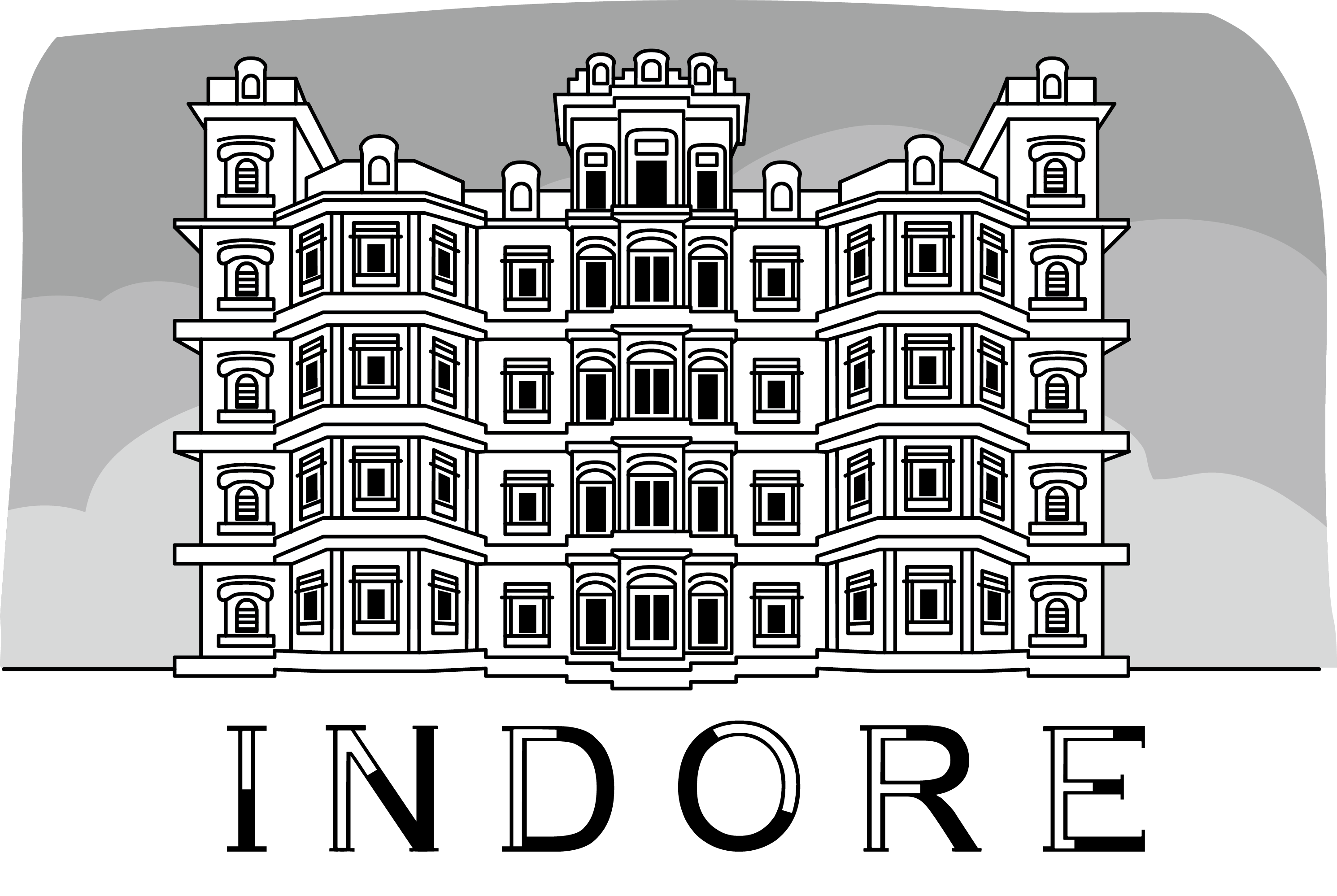 The Indore economy also witnesses a powerful corporate presence, a testing ground for many companies. With the boom in the sector of Information Technology, several new small and big IT industries have come up in the city, which offer numerous jobs. A separate electronic complex has been created in Indore, which exemplifies the importance of IT in the Indore economy. 
The city has emerged as a major industrial centre of Madhya Pradesh. Pithampur near Indore is one of India's most significant hubs of vehicle and automobile industries. It is a well-known industrial estate referred to as the 'Detroit of India' Automobile in Indore is one of the numerous industries that contribute substantially to the Indore economy. These flourishing businesses whose success and prosperity can be attributed to Indore's famous nickname, the business capital of Madhya Pradesh.
edited and proofread by nikita sharma