Stories
Top 10 successful startups of Indore 2022
Top 10 successful startups of Indore 2022

Indore is bursting with startup activity, having evolved from a historic commercial city known for cuisine and Maheshwari sarees to currently housing a myriad of tech and non-tech firms. Indore, Madhya Pradesh's commercial city and a manufacturing centre, is currently developing as a startup hotspot.
The state government has also taken a number of steps to help the startup community. The Madhya Pradesh Incubation and Startup Policy was created in 2016 to connect the state with the Centre's 'Startup India' drive.
In addition to the incentives offered by the federal government, it plans to provide incentives to the state's entrepreneurs and incubators.Many additional reasons have aided the startup activity in the Tier-II city.
Indore is a major educational centre, including campuses for both the Indian Institute of Management (IIM) and the Indian Institute of Technology (IIT). Low operating expenses, rapid infrastructural construction, a low cost of living, and a central geographic location are all helping to boost the state's ecology. Indore also hosts the Global Investor's Summit, which aims to attract local and international investment for the state's growth.

Here is list of Top 10 successful startups of Indore

Securitybulls
Prateek Sharma and Geet Vaishnav founded Security Bulls in 2016, and it is one of Indore's most successful firms. The startup's main goal is to provide penetration testing and IT security audits to businesses. It's a company that focuses on cyber security. It also provides content management system security services to bloggers and internet marketers. It has also collaborated with well-known firms such as Adobe, Microsoft, and Google.
Securitybulls is an award-winning penetration testing and infrastructure security services firm located in India. The skilled team of penetration testers at Securitybulls replicates a real-world assault on your networks, apps, devices, and people to demonstrate the degree of security in your infrastructure and effectively work on how to take it to the next level.
Over the course of the year, Securitybulls created a comprehensive architecture that allows you to handle any degree of security faults found in your digital assets. By continuously assessing risks, mitigating them, and building a state-of-the-art security framework to keep their security procedures up to date, our framework assists the company in maintaining a desired security level.
Our Enterprise Security Assessment Framework (ESAF) enables a company to address each degree of security faults inherent in their digital assets, allowing them to easily execute day-to-day jobs, satisfy compliance demands, and strengthen security measures in their business.
Throughout the year, Securitybulls' holistic architecture protects businesses from all types of cyber attacks. Their framework assists in maintaining a desired security level for the organisation by continuously assessing risks, mitigating them, and developing a plan to keep your security practises up to date with the help of a human intelligence process to reduce false negative and false positive security flaws.
Because malicious actors are always looking for the weakest link to exploit, it's critical to assess your assets from an offensive standpoint to avoid complex data breaches. Being a part of an independent company specialising in offensive security has given us a keen sense of real threats and offensive security skills, allowing us to capitalise on and perpetuate extensive knowledge about information system vulnerabilities and intrusion methods for all types of technology.
Their small team of researchers comes from an InfoSec background, with the majority of them having worked for Google, Microsoft, Apple, Twitter, and other major corporations.
Company Overview
Legal Name

Securitybulls Intelligence India Private Limited

Industries

Cloud Security

Network Security

Penetration Testing

Founded date

March 10, 2016

Founder(s)

Geet Vaishnav

Operating Status

Active
Indian Threads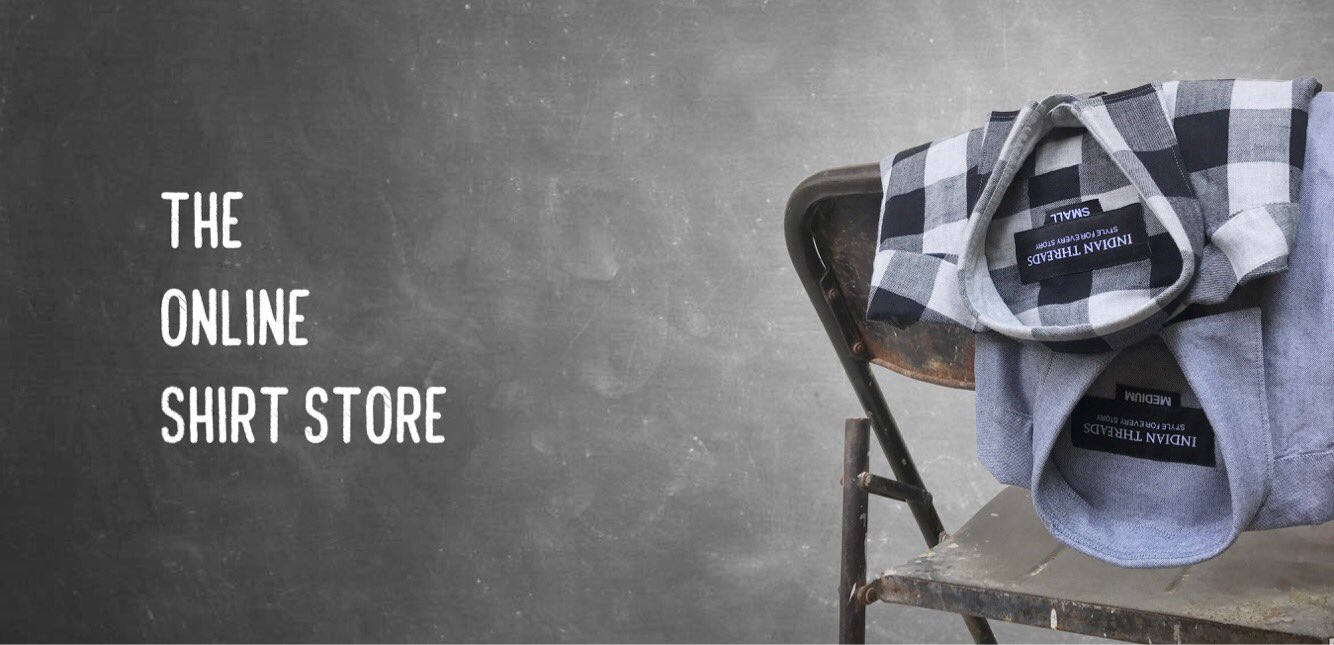 Indian Threads is an Indore-based clothing brand founded by Abhishek Rawal and Vishi Porwal in 2015. Because Indore is known for its cotton textile industry, the goal of Indian Threads was to make high-quality menswear, namely shirts. On its website, it also sells a variety of t-shirts. The company sells its shirts both online and in person across the country.
Indian Threads is a men's clothing and apparel retailer that operates online. The shirts are created with single needle construction for a crisp finish and long-lasting seams. To achieve a delicate mix of bulk and pliability, collars are fused with interlining.
They assist channel uniqueness while providing convenient solutions for sophisticated and trendy clothes at Indian Threads. The seven-year-old brand specializes on men's shirts and smart casual clothing, and is positioned in the value and high-street segments of the market. The company will partner with a number of wholesalers and distributors to roll out its franchising plan during the forthcoming Garment Expo in the brand's hometown of Indore.
Indian Threads, which began operations in 2015, now sells 6,000 shirts each month. The company claims to be growing at a rate of 200 percent per year and has already earned a profit. The company is attempting to capitalize on its traction by seeking new online collaborations, with an e-commerce store that generates roughly 1,500 hits per day and two percent of visitors purchasing something.
Company Overview
Legal Name


Indian Threads

Industries

Fashion

Men's

Online Portals

Founded Date

2015

Founder(s)

Abhishek Rawal

Operating Status 

Active
Oye 24

Oye 24 is an Indore-based meal delivery service founded in 2015 by Mishal Jain, Manish Chhajed, Ritesh Chhadej, and Rahul Badhera. The business is open 24 hours a day, 365 days a year. It serves a variety of cuisines from diverse suppliers.
Indore won the NDTV Good Times Food Awards' 'Best Foodie City Award' in 2012. Food companies compete in a crowded market that includes local sellers, street food outlets, and established brands. It was an accomplishment for Oye24 to impress the demanding people of Indore with its 24/7 AFAP (as fast as possible) delivery.
Oye24 is a food manufacturer, aggregator, and delivery service based in Indore. It provides free delivery 24 hours a day, seven days a week, with no minimum order quantity, constant food quality, and affordable costs. It offers a variety of cuisines from various vendors, as well as food prepared in-house.
With its late-night meal delivery services, the firm has built a name, particularly among a huge student population. Oye24, which began operations in November 2015, now delivers 350-450 orders per day throughout the week and 450-550 orders per day on weekends. "To date, we've delivered over 30,000 orders and served over 10,000 consumers."
"Our order volume has climbed by six times since January," says Manish Chhajed, 47, co-founder of Oye24. Oye24 was conceived during a family get-together. It all began when the co-founders attempted to buy meals for their children and discovered that none of the food delivery apps offered free delivery or had a minimum order amount. That same day, the co-founders decided on the name Oye24.
The Indian food service industry is estimated to reach $78 billion by 2018, according to a report by the India Brand Equity Foundation. The Indian gourmet food sector is worth $1.3 billion and increasing at a 20 percent compound annual growth rate (CAGR). By 2020, India's organic food market is predicted to have tripled. In India, the online meal ordering industry is still in its infancy, but it has a bright future ahead of it. According to the report, India's organised food industry is worth $48 billion, with meal delivery accounting for $15 billion.

Company Overview
Legal Name

Oye24

Industries

Delivery Service

E-Commerce

Food and Beverage

Food Delivery

Founded date

November 9, 2015

Founder(s)

Mishal Jain, Mohit Kukreja

Operating Status 

Active
Motion Gility

The new craze is video marketing. An explainer video can help you communicate your product to your target audience in a straightforward and engaging manner. According to a survey conducted by 'Video Rascal' (a New York-based firm that creates animated marketing videos), 85 percent of customers are more likely to buy a product after watching an explanation video that goes along with it.
So, if you want to take advantage of this increased interest in films for the benefit of your business, 'MotionGility' is here to help. ' MotionGility is an animated explainer video production firm that generates professional-looking and captivating explainer videos that will give your organisation a competitive advantage.
Himanshu Chaturvedi and Komal Kokate founded Motion Gility, one of Indore's most successful firms. The business is built on the creation of animated videos. It provides consumers with the best-animated explainer movies to promote business stories. The company's goal is to assist businesses in marketing and increasing their visibility.
In addition to the United States, the corporation operates in Germany and other nations.
MotionGility creates the best-animated explainer videos to promote business stories for its clients. When it comes to communicating ideas and emotions, animated videos outperform PowerPoint presentations.
People prefer to watch a short and sweet video rather than read about a product in today's busy world. Aside from being circulated on WhatsApp and uploaded on numerous platforms, films may be used in a variety of ways, greatly assisting sales and pitching.
MotionGilitys' product primarily addresses the budget issue that arises when marketing a business or product.
They offer services that are both cost-effective and persuasive. MotionGility's USP is that they create bespoke films that aid in marketing and lead generation for businesses. They include one-of-a-kind custom-made graphics in the film, which they generated themselves and did not obtain from anyplace else.
Because MotionGility specialises in motion graphics, the 'Motion' part of their name makes sense, while 'Gility' is derived from the term 'ability.' MotionGility was born as a result of this. The logo features a M and G loaded with eye-catching colours, as well as a play button that represents motion.
The tagline for MotionGility is "What we Promise, We Deliver," and the company lives up to that promise. MotionGility is a service-oriented company. The revenue model they use differs depending on the job. They pay closer attention to the client's needs and adjust things accordingly. MotionGility takes care of everything, from gathering the client's needs to producing the script and delivering the film. In general, the cost of an explanation film ranges from $500 to $10,000.

Company Overview
Legal Name

MotionGility

Industry

Advertising

Animation

Marketing

Small and Medium Businesses

Founded Date

February 5 , 2015

Founder(s)

Himanshu Chaturvedi

Operating Status

Active

Feedify

Ankur Phadnis launched Feedify, a well-known startup in Indore, in 2017. The startup's goal is to assist businesses by providing push notifications to specific customers. When a customer sees a product on a regular basis, he or she is more likely to buy it.
When a visitor is not engaged on a website, the company sends them a push notification. Feedify is a real-time web push notification service for Mobile, Chrome, Safari, and Firefox that boosts sales. It allows customers to receive limitless free push notifications even while they are not on the website. Real-time information is displayed in the browser, customized messages are sent based on geolocation, and click rates and page views are increased.
Feedify aids in gaining a deeper understanding of your clients. Feedify provides a simple dashboard from which automated client engagement technologies can be managed. Feedify allows you to customise notifications, pop-ups, polls, and feedback tools based on geolocation, browser, device, nation, and time zone.
It provides a cloud platform to engage customers without trouble, strong engagement tools to target customers depending on their behavior, real-time analytics and reporting with action implementation in minutes, and a unique Feed Forward System to gather feedback from all channels.
Company Overview
Legal Name

Feedify

Industries

Information Technology

Real Time

SMS

Founded Date

2016

Founder (s)

Ankur Phadnis

Operating Status

Active
Engineer Babu
Engineer Babu, founded by Mayank Pratap and Aditi Chourasia, is one of Indore's most successful enterprises. The company's foundation is in the web and app development business. Apple, Uber, Samsung, and Fox Sports are just a few of the well-known companies with whom the firm has collaborated. It offers excellent web and app development services to its clients.
Technology is an important aspect of most entrepreneurs' businesses, but it is not their primary area of expertise. Building and maintaining a tech team is time-consuming, and most founders waste a lot of time, effort, and money in the process. EngineerBabu enters the picture at this point.
EngineerBabu is a company that provides IT services and has a dedicated workforce. With over 250 Geeks in three locations throughout India, including Melbourne, Australia. We're experts at developing MVPs (minimum viable products) for companies. We produced solid and scalable solutions that helped our clients overcome their challenges thanks to our highly innovative, devoted, and experienced team.
We've worked with over 350 clients, including well-known brands such as Samsung, YourStory, Frankgreen, IBM, Honeywell, and HSBC Bank. Y-combinator has financed startups such as Ondoor, Justride, MaalGaadi, thrillophilia, tooreest, and jokaamo, as well as Google.
Mayank Pratap co-founder said "EngineerBabu was not planned, and I never imagined that I would start a business like this. I was working part-time in a coaching institute as a teacher. They used to charge a lakh for placements, according to what I saw. I saw the institute was closed one morning. We contacted the Institute's Director, but no one answered, as usual, and it didn't take us long to realise that we were all watching a hoax and were merely spectators.
There were approximately 23 students in attendance. I felt terrible because a number of them were from really impoverished families and had a difficult time managing their finances.That day, I made the decision to teach those poor pupils for free. At the time, I started a Facebook Group called 'Bangwalkins' (https://www.facebook.com/groups/bangwalkins/), which today has over 1.5 lakh members. The goal was to assist engineers in obtaining employment. "Assisting Engineers in Becoming True EngineerBabu" After 3,4 months of hard labour, just a few of them were able to secure employment. I was pleased with myself."

Company Overview
Legal Name

Engineer Babu

Industries

Apps

Mobile

Software

Founded Date

June 8 , 2014

Founders

Aditi Chaurasia, Mayank Pratap

Operating status

Active
Walkover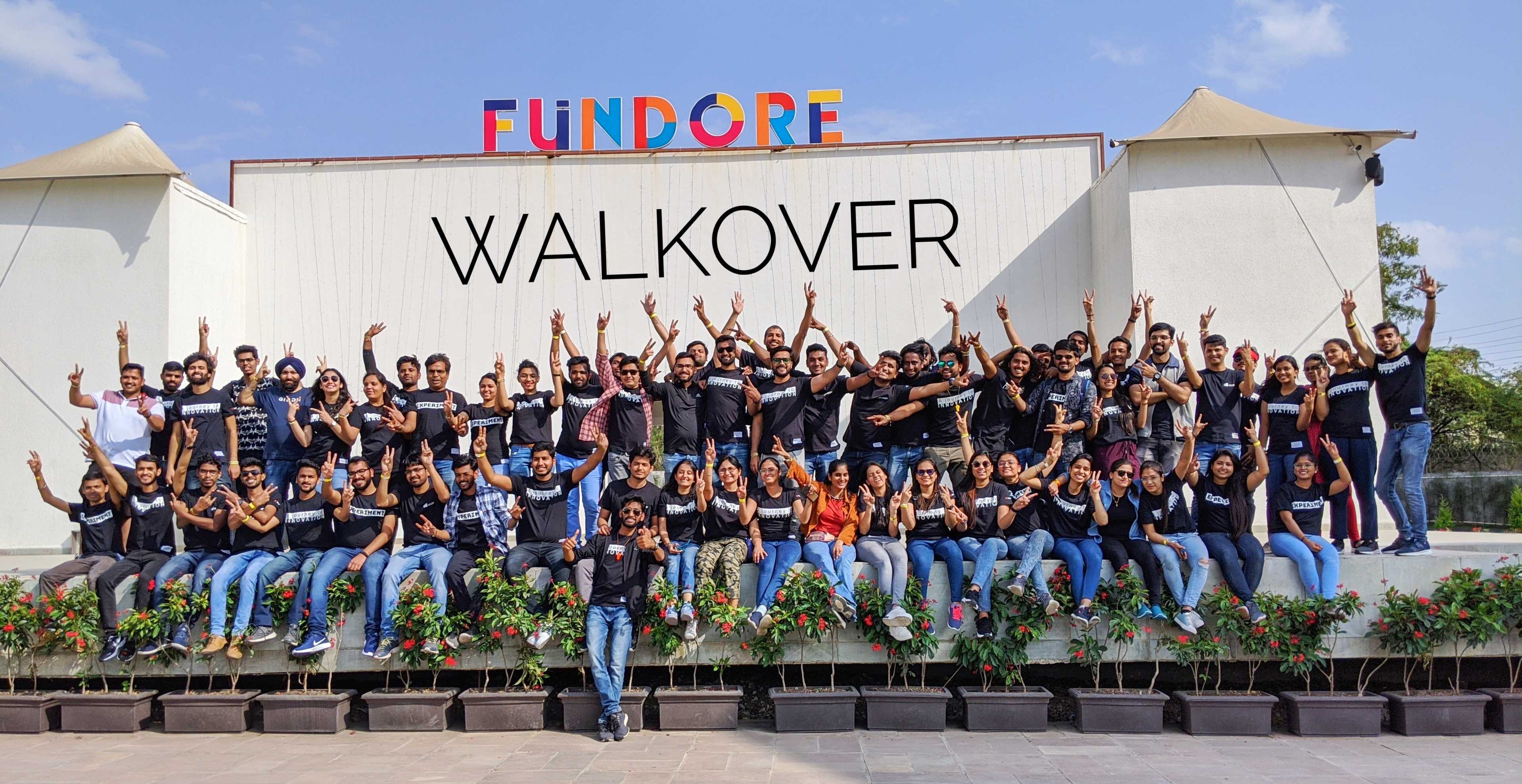 Walkover is an Indore-based firm that specializes in computer software. Pushpendra Agarwal created the business. Coders, coffee connoisseurs, debaters, authors, designers, and DOERS are among the jobs available.
Walkover is a product-driven IT company based in Indore, India. They are developers, designers, authors, gamers, brainstormers, debaters, coffee connoisseurs, and, above all, doers. It has created MSG91, India's most known A2P messaging network, which serves over 5000 businesses and processes billions of messages.
They are motivated by the fact that they are a source of inspiration for many organisations in our region of the world in terms of technological design and application.
their mission is to create meaningful solutions that make corporate operations more intuitive while remaining ecologically conscious.
They enjoy experimenting with cutting-edge technology to make the B2B sector easier to navigate. They have tried their hand at over 40 different goods so far. Throughout the process, it has invented, vetted, and invested in a slew of incredible concepts and saw them through to fruition in the industry.
Even though it had its share of setbacks along the way, they only served to make the company smarter and sharper. So, they know what they are talking about! it brings a distinct viewpoint to every interaction they have and every product they produce because they have such a broad experience and collection of people.
They only had a few thoughts in their heads when they established Hostnsoft five years ago, and they imagined what the world would be like if people truly started using the IT industry in the proper way.
As a result, they developed a number of products, including MSG 91, Hostnsoft, and others. These products quickly found a place in people's life, and Walkover Web Solutions Pvt. Ltd. quickly rose to become one of the major IT consulting and service providers.
A few young people are reading books in the library. Some of them are creating codes while listening to music. And a few of them attend weekly meetings and debates. That's a quick overview of where they work. They exist with the purpose of creating value-based innovative items that people enjoy, having been on the market for a long time.

Company Overview
| | |
| --- | --- |
| Legal name | Walkover Web Solutions |
| Industries | Software |
| Founded Date | 2007 |
| Founder (s) | Ankita Agrawal, Pushpendra Agrawal, Ravi Paliwal, Shubhendra Agrawal |
| Operating Status | Active |
Witty Feed

Shashank Vaishnav, Praveen Singhal, and Vinay Singhal founded the funny feed in 2014 as one of the successful startups in Indore. Currently, the company is India's largest viral company and ranks second in the globe in terms of traffic figures. Initially, the firm was a Facebook page, and then it evolved into an entertainment blog. People can use this platform to blog about their experiences.
In 2017, the company acquired money from a group of high-profile investors in a pre-series A round. ScoopWhoop and BuzzFeed India are two of Witty Feed's main competitors.
WittyFeed, a platform for charticles and listicles,was India's largest viral content firm and the world's second largest in terms of traffic. In the short period since its beginning in 2014, WittyFeed has outperformed all other viral content producers, with the exception of world leader Buzzfeed.
Vinay singhal aspired to be the world's richest man since he was a child. He believed that Facebook could help him reach his goal, and his Facebook-affiliated company was one of India's wealthiest digital media companies. He was then deplatformed by Facebook.

Company Overview
Legal name

Wittyfeed

Industries

Media and Entertainment

News

Publishing

Sports

Founded Date

November 12, 2014

Founders

Parveen Singhal, Shashank Vaishnav, Vinay Singhal

Operating Status

Closed
Capital Via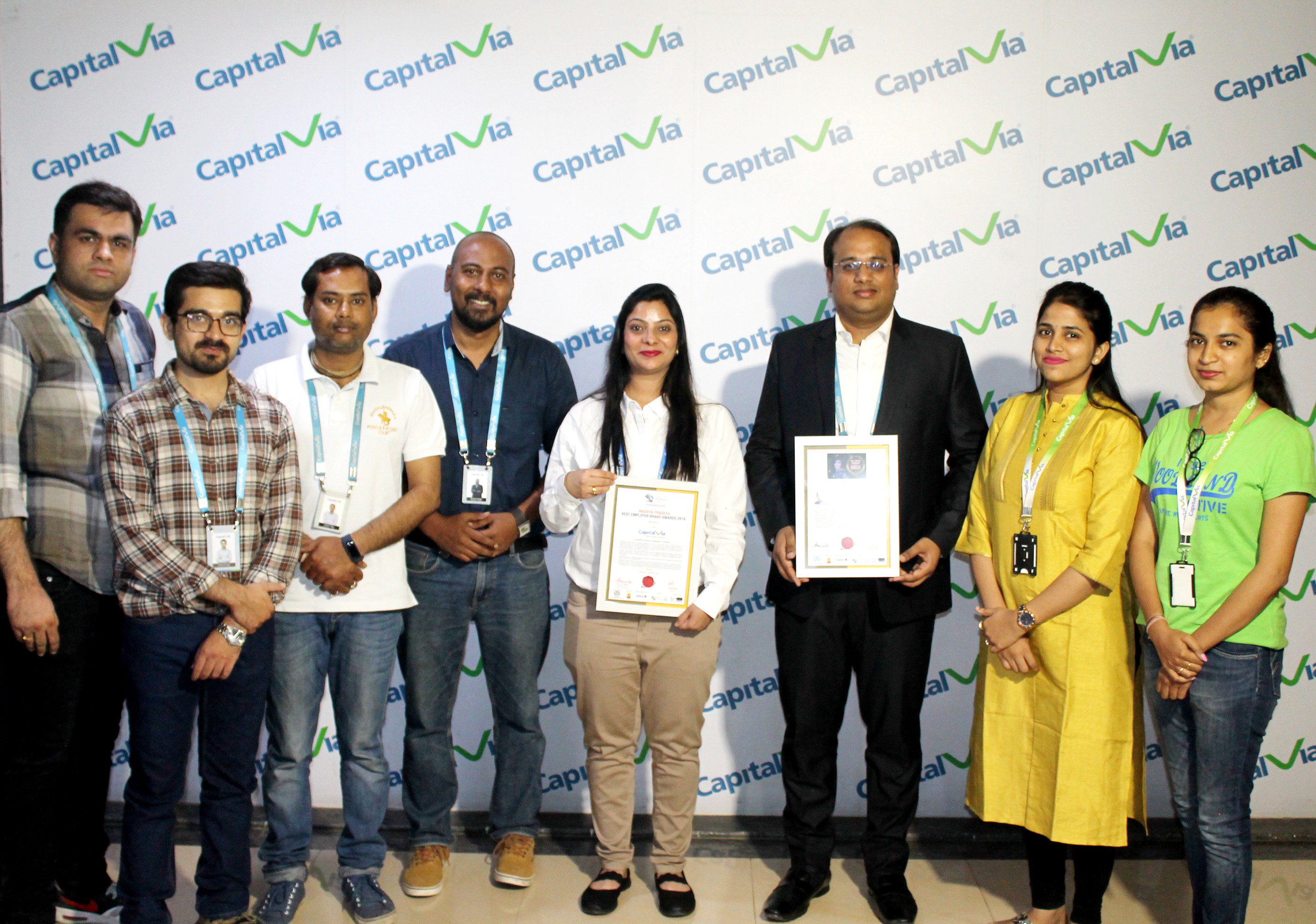 Capital Via is one of the best startups in Indore that is based on financial marketing research and consulting company. The startup was founded by Rohit Gadia. The main intention of the startup is to provide live trading guidance in equities, forex and commodities based on technical research.
Capitalvia provides financial market research on financial market instruments' fundamental and technical analyses. Equities, such as stock cash, stock futures, nifty futures, option call, option put, and so on; commodities; and FX are all covered. For iOS users, it has a mobile app. Model based on subscriptions with several pricing options.
CapitalVia Global Research Limited- Investment Advisor (www.capitalvia.com) is a capital markets pioneer, specialising in stock, commodities, and currency research. In India and Malaysia, it has a significant presence and assist consumers in their investment journeys.
CapitalVia have been in the markets since 2008 as a SEBI Registered Investment Advisor (RIA). It provides stock market recommendations based on technical and fundamental research, as well as employing some of the most advanced quantitative trading methods available.
Company Overview
| | |
| --- | --- |
| Legal name | CapitalVia |
| Industries | Market research |
| Founded Date | 2005 |
| Founders | Rohit Gadia, |
| Operating Status | Active |
TradingBells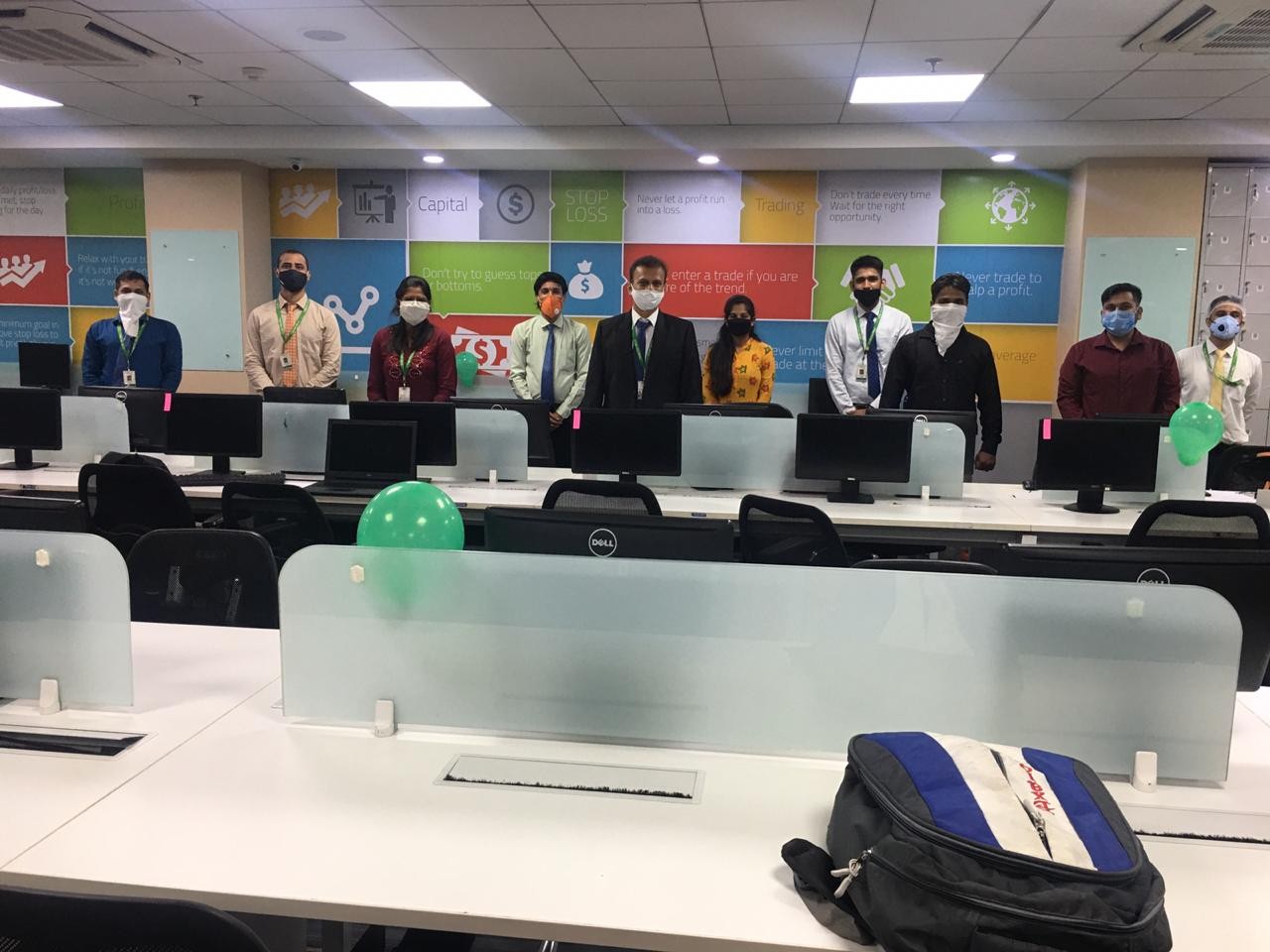 TradingBells is an Indore-based firm that runs an online stock and commodity trading community. TradingBells may be accessed from any device, including a computer, a smartphone, or a web browser. Investors can borrow money to buy stocks and take out loans against their equities using this forum. In 2016, Amit Gupta established the business. TradingBells is backed by Swastika Investmart.
Tradingbells is a stock and commodity trading tool available online. The platform may be used on a desktop, in a browser, or on a mobile device. Investors may use the platform to get finance for stock purchases and take out loans against their equities. As of December 2016, it offers 0% brokerage on delivery-based transactions and a minimum of INR 20 or 0.01 percent of turnover per completed order for intraday and F&O transactions.
Company Overview
| | |
| --- | --- |
| Legal name | TradingBells |
| Industries | Brokerage |
| Founded Date | 2016 |
| Founders | Amit Gupta |
| Operating Status | Active |