Trends
Top 10 Most Innovative Startups in Pune 2022.
Top 10 Most Innovative Startups in Pune 2022.
In Pune, the "software era" saw its birth in the 1980s. With all of this progress, the city has changed into a fantastic place to live in and has produced several incredible startups. Even now, the town is progressing, and more tiny units of organizations or businesses are being established. The launch of new software startups in the 1980s and 90s are centered on IT services, including these.
Some of them have even gone to great lengths to make themselves into city icons and draw in crowds. One of the most well-known startups was Silicon Valley, which saw a significant event in the 1970s. Paul Graham, a prominent venture financier in Silicon Valley, has discussed his startup in great detail.
Pune has a robust intellectual reputation, with some of the country's most excellent research and educational institutes. Pune has established numerous powerful and top-tier software and IT businesses in recent years, and some of them employ the most skilled people. It has lately been listed among the top five cities for software services and various types of IT startups.
In the year 2000, some of the most talented employee entrepreneurs launched some of the best kinds of ecosystem startups, including TiE Pune, Pune Open Coffee Club, and Pune Tech. It witnessed some of the most prominent software startups in 2010. Pune has achieved "Unicorn" status due to the services it has provided.
Pune was the city that helped at that time with its biotech and healthcare ecosystems, which were already well prepared for the Pandemic, as well as its massive corporation, Serum Institute of India, which assisted in the manufacturing of the "Oxford Vaccine" for delivery to medium-sized pharma and small-scale startups.
When it comes to small businesses, "MyLab Solutions" was one of the first to produce a household test kit for the Covid-19 virus, which anyone could use at home.
Let's take a closer look at each startup that has made a strong reputation for itself thus far.
Company Overview
1. Noccarc Robotics
Noccarc Robotics is a SIIC IIT Kanpur company that is notable for producing a variety of MedTech and CleanTech products. It is a firm believer in resilience-driven innovation. Their team has embarked on a mission to overhaul India's hardware industry. It has brought a lot of creativity, innovation, and growth to the industries since its inception.
With its headquarters in the city, they have evolved into the country's fastest-growing Medical Technology company. The firm lives on innovation, allowing customers to receive one-of-a-kind items and generate maximum value for its stakeholders.
It is a dynamic firm whose sole goal is to keep ahead of the competition by bringing new and improved products and technology while only challenging themselves. The company is made up of people who believe in offering a golden chance and injecting a little fun into their work to make it more fascinating.
Noccarc Robotics was founded in 2017, and its first manufacturing unit opened in 2019. In July 2020, they released the NOCCARC V30. The organization then worked hard to reach its goal of 3000+ installations in July 2021. It continues to hope to bring in more innovative tech and serve the Indian people until the end.
Company Overview
| | |
| --- | --- |
|                   Legal Name  | Noccarc Robotics Revenue Pvt Ltd.  |
|                    Industries | CleanTech, Medical Device & Robotics |
|                   Founder(s) |   Harshit Rathore & Nikhil Kurele  |
|                Founded Date |                    2017 |
|          Total Funding Amount |                 $124 Million |
|                   Investors |   IAN Fund & Indian Angel Network |
2. MedCords
India's first cloud-based holistic healthcare ecosystem startup is dubbed, which has simplified the entire health management program. It can be described as a trustworthy healthcare provider that offers online doctor consultations, family health plan creation, and medication delivery to your home.
You may hire India's best doctors at a low price with just a click of the mouse. It has an easy-to-use application that offers professional consultations from over 5000 doctors in 33 different fields.
Even if you are a resident in a remote location. Even so, you may get inside their app quite quickly. With its network of patients and centers, the company has been a popular startup in the city in decreasing the heat, their expenses, the customers' travel time, and the efforts that are always necessary.
The InfoEdge Group, WaterBridge Investors, and a number of other industry specialists have backed MedCords. Over the course of 18 months, the product has achieved out to many of the isolated settlements in the area.
It began operations in Rajasthan in May 2017 and began its voyage in the region of Kota; ever since, it has continued to grow, benefiting an increasing number of people and aiming for everyone's wellness.
Company Overview
| | |
| --- | --- |
|                   Legal Name  |  MedCords Healthcare Pvt Ltd.  |
|                    Industries |      Healthcare & Wellness |
|                   Founder(s) | Nikhil Baheti & Shreyans Mehta  |
|                Founded Date |                    2016 |
|          Total Funding Amount |             $262.8 Million |
|                   Investors | InfoEdge Ventures, CIIE & Rajasthan Venture Capital  |
3. Haber
It's an online site that uses infographics and a KPI matrix to help you monitor real-time data from many types of operations happening at plants. Haber's firm even gives its customers the ability to control the dosage at their facilities remotely via their online portal from anywhere in the world. It's a visibility-driven ideal base for operations, utilities, and water systems.
Its headquarters are in Pune, and it is in charge of producing the best AI-driven industrial robots. The company was capable of raising $20 million in its Series B funding, with Ascent Capital as the principal investor and additional investors such as Accel and Elevation Capital, who assisted in the Series A funding in 2019.
"Haber has been capable of putting something together with a system that optimizes the entire process thanks to a strong grasp of AI and the working of industries." Our flagship product, ELIXA, was launched in 2017 to help our customers achieve their long-term sustainability and profitability objectives." Vipin Raghavan, the CEO, and founder of Haber, made the assertion after witnessing the fast improvement in its accuracy.
The funds raised will be helpful to increase the company's reach and grow into other geographies and industries, with a total goal of 400 billion gallons of water in the next two years and the deployment of over 10,000 ELISA in the next five years. Haber has demonstrated a compelling value proposition with their outstanding services, which include cutting-edge technology, a multi-disciplinary staff, and a broad area of knowledge.
Company Overview
| | |
| --- | --- |
|                   Legal Name  |            Haber Pvt Ltd |
|                    Industries | Industrial, Automation & Water |
|                   Founder(s) |           Vipin Raghavan |
|                Founded Date |                  2007 |
|          Total Funding Amount |                 $27 Million |
|                   Investors | Akash Gupta, Ascent Capital & Mukul Chawla |
4. Plobal
 It's known as a native software development platform. It claims to enable most enterprises or organizations and early-stage startups to construct their app in less than 10 minutes.
The organization has aided in the process from app development to community development. It even offers the option of using high-speed push notifications to build a framework where you can reach the correct audience.
With the native mobile application, the corporation even lends a hand in keeping its clients coming back. You can build an excellent, powerful app with minimal code using a drag and drop builder. This is the type of market where a growing group of app members receives the most tailored and relevant push alerts.
The company is trusted and has made good relations with some of the most well-known Shopify and Shopify Plus brands, like Sniper Gang, Baby Online, Bailey's Blossoms, and many other famous brands.
Not only does the company create apps for its customers, but it also creates the most comprehensive m-commerce success journey for them. Every type of business has realized the need to build a phone application in recent years to make the entire process of their business easier for them and their clients.
Building a fantastic mobile app, driving installs with targeted ads, and tailored applications with the help of Artificial Intelligence Automated automatic updates to promote retention are all aspects required to maintain a mobile commerce success journey. The two-year-old startup has teamed with some multinational e-commerce firms to assist its merchants.
Company Overview
| | |
| --- | --- |
|                   Legal Name  |         Plobal Tech Pvt Ltd.  |
|                    Industries |        E-commerce & Mobile |
|                   Founder(s) | Abhishek Jain & Atul Poharkar |
|                Founded Date |                      2014 |
|          Total Funding Amount |                      NA |
|                   Investors |                  Acquired |
5. ProximiT
This company has been connecting companies and consumers in the city by offering proximity-based advertising in auto-rickshaws. The company communicates with its employees using tablets put in auto-rickshaws, which display feature-rich content such as static graphics with audio and video ads and all ads prompted by geolocation.
The corporation is classified as a non-government organization, and it is even registered with the Registrar of Companies. It is also a company that was founded in 2014 with a Rs 1,000,000 authorized share capital and is engaged in business activities.
It is the world's most awarded digital, direct, and CRM worldwide network, with 25 offices in 22 different countries and a staff of over 2000 people.
The company has been cultivating relationships with people to increase its value to various brands. It's data-driven, which isn't just a buzzword for them. Our DNA aids in the redefining of business difficulties and the development of innovative fuel solutions. The organization bases its decisions on data, thinking that deep insights may lead to the most successful tactics and the most significant customer across the country.
Company Overview
| | |
| --- | --- |
|                   Legal Name  |             REEF Technology |
|                    Industries | Apps, E-commerce platform & Food Delivery |
|                   Founder(s) | Ari Ojalvo, Aziz Ihsanogolu, Phillip Saint-JusT &  Umut Tekin |
|                Founded Date |                    2013 |
|          Total Funding Amount |                $1.5 Billion |
|                   Investors | Mudadala Capital Ventures & Target Global  |
6. Intouchapp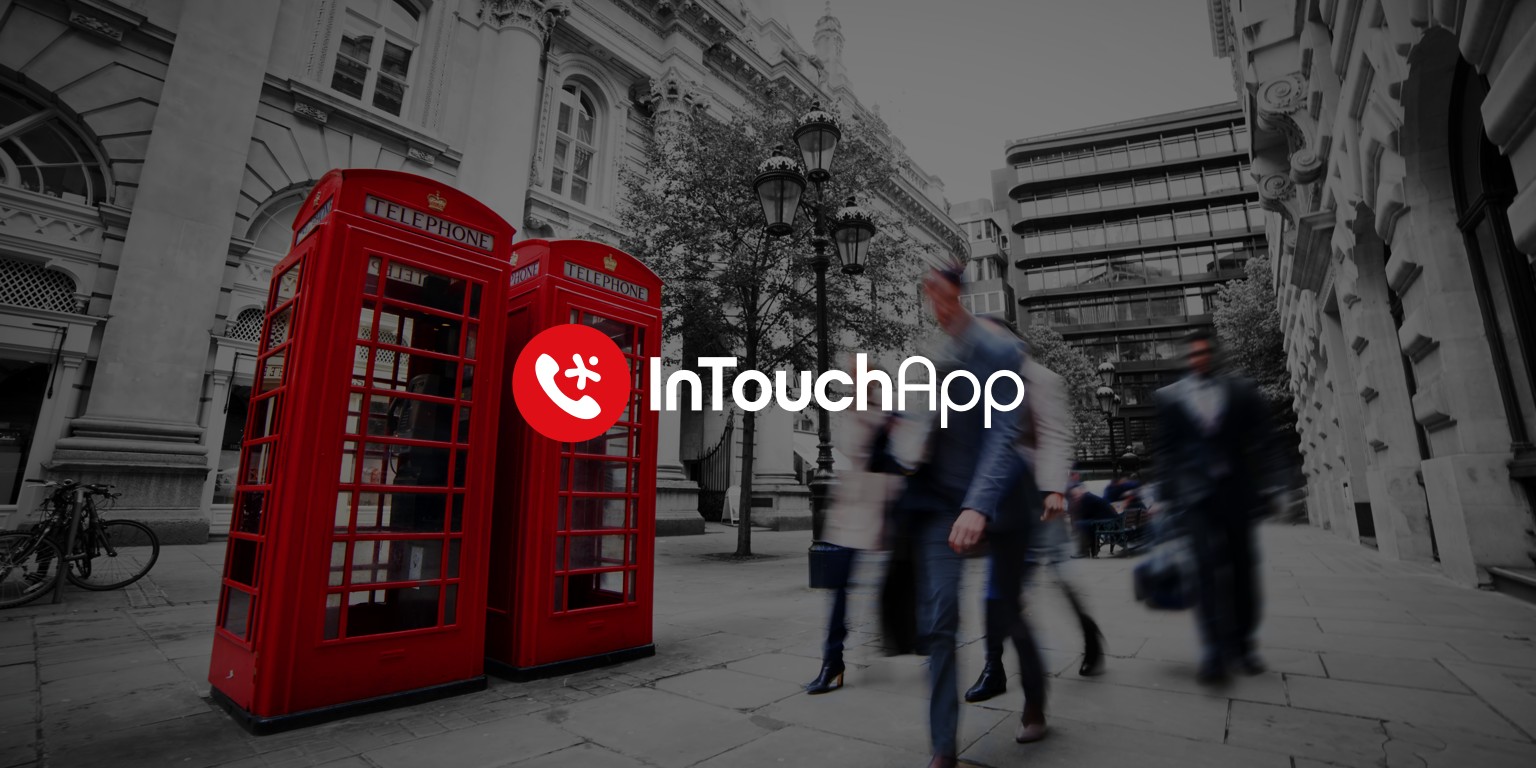 This organization has mastered contact management, having performed over five lakh downloads and handling over 1.3 billion contacts so far. The application automatically updates, backs up, and syncs the user's contacts. It stores the number of connections in a cloud-based native database that requires no additional phone RAM.
The company was launched in December 2012 by Sarang Lake. Blume Ventures provided Intouchapp with undisclosed seed money in April 2016. The company has introduced a set of items for managing and communicating with customers, suppliers, employees, and other stakeholders via cell phones. The company has 1.5 million customers in over 190 countries and a 4.4 overall rating.
Their products transfer contacts as well as communications backup and synchronization. If your "contacts" are crucial to you, this is the place to go.
It is simple to use, yet it has provided powerful tools to manage your contact network like never before. You can save incoming calls and other data from many social media platforms, such as Whatsapp, LinkedIn, Gmail, and various places.
It offers Intouch spaces, which assist keep all of your contacts in sync and the ability to effortlessly organize and share conversations, documents, and connections between people. You may put your extended texts and wasted forwarding behind you.
Company Overview
| | |
| --- | --- |
|                   Legal Name  |          InTouchApp Pvt Ltd.  |
|                    Industries |             Mobile Application |
|                   Founder(s) |             Sarang Lakare |
|                Founded Date |                    2012 |
|          Total Funding Amount |                  Funding |
|                   Investors |                  Acquired |
7. Icustommadeit
 Raj Iyer, a serial entrepreneur, created it in 2015 as an online platform for customized products and services. The company facilitates the collaboration of craftspeople and designers and bridges the gap between buyers and various manufacturers.
People can choose from approximately 25,000 things in roughly 33 categories on their website. Siddhivinyak Skyscrapers, a brand capital firm, has invested roughly $4 million in the company.
You can buy every one of their merchandise according to your customization with the help of an undisclosed giant dealing with corporate processes, Dinesh R Challa, in the pre-series A round in the year 2016, such as watches, modified bikes, bike accessories, customized cufflinks, and many other items with the help of an undisclosed giant who is dealing with corporate operations, Dinesh R Challa.
Icustommedait was founded on the notion that customization is at the heart of any business in today's world. It has brought together a large number of people who are searching for one-of-a-kind masterpieces with enthusiastic artists.
It's a digital website where the best design has been inspired by creativity and where many people seeking one-of-a-kind unique goods and administrations from the top people have been connected.
It has a sister marketplace that is appealing to bespoke makers, designers, artists, and manufacturers and a shopaholic who adores all things personalized. Customers are connected to well-known innovators, and their ideas are distributed across multiple barriers.
Company Overview
| | |
| --- | --- |
|                   Legal Name  | Icustommedait Technology Solutions |
|                    Industries | E-commerce, Internet & Marketing |
|                   Founder(s) | Kundan Dhake & Raj Iyer  |
|                Founded Date |                2012 |
|          Total Funding Amount |             $4.4 Million |
|                   Investors |   ah Ventures & Dinesh R. Chaila |
8. FirstCry
 FirstCry is a startup that bills itself as the world's largest online marketplace for babies and children's stuff. Since its inception, it has consistently been at the top of the list for the types of things it has provided to infants across the country.
It responds more to the needs of moms for their infants, who seek to give a highly comfortable environment for their children. Every parent with a child or toddler has been visiting their website more frequently. FirstCry is the only platform with the most comprehensive catalog for children up to the age of early adolescence.
Spam Maheshwari and Amitava Saha founded FirstCry to provide the best possible rates on all children's items. Its goal is to provide all consumers who come to them with assistance with the best selection of top-rated brands at the best pricing in India. It's also known for delivering on time. Amitabh Bachchan, a well-known and well-respected actor, is the brand ambassador for FirstCry. The startup's customer base is thought to be considered because it was launched in Pune.
It has been quickly providing great kid's products since its inception. It was founded in 2010 and sells items such as children's shoes, fashion accessories, eating, nursing, and reusable diapers. FirstCry has a product selection of over 90,000 goods from more than 1200 Indian and international companies. The company provides quality products and uses a variety of brands at an affordable price.
Company Overview
| | |
| --- | --- |
|                   Legal Name  | BrainBees Solutions Pvt Ltd.  |
|                    Industries |             Baby Products |
|                   Founder(s) | Supam Maheshwari, Amitava Saha & Prashant Jadhav |
|                Founded Date |                  2010 |
|          Total Funding Amount |                $741.4 Million |
|                  Investors | PremjiIInvest & TPG Capital Asia |
9. PotraitFlip
This company creates handcrafted paintings from various images and ensures that they are delivered to the customer on time. Customers can request their photos to be turned into gorgeous illustrations through this firm. The business has also created a website where users can rapidly place purchases and customize their photos.
The business has expanded to every part of the globe and has delivered orders effectively. Customers in the United States, the United Kingdom, Canada, and Australia have already received their orders. With the type of order they supply and their element of being on time, the organization achieves 100 percent client happiness.
It confidently assures all of its clients since they have faith in the artist who creates the bespoke paintings with the finest care and attention to detail. The majority of the images are created by the company's artist using materials such as oil, pencil, latex, colored pencil, and various watercolors.
PortraitFlip is well known for its "compilation portraits," in which consumers can simply transform any character from multiple images into a single painting.
Pet portraits, scenery portraits, and couple portrayals are all available from the company. Customers can customize the size, framing options, media, characters, and personalized messages of the paintings. Mr. Sunny Choudhary created the company and is still in charge of it.
Since its debut in 2018, this Pune-based firm has generated $600,000 in sales. The organization hopes to reach a total of $14,00,000 by the end of year three by adding new strategies and perks to their consumers.
Company Overview
| | |
| --- | --- |
|                   Legal Name  |           PortraitFlip Pvt Ltd.  |
|                    Industries |           Art and Handicrafts |
|                   Founder(s) |            Sunny Choudhary |
|                Founded Date |                    2018 |
|          Total Funding Amount |                 $56.6 Billion |
|                   Investors |                 Acquired |
10. MindTickle
 The name MindTickle assists customers in a variety of sales products that are run on data-driven analytics to demonstrate the influence of the number of sales preparedness programs on revenue growth. It is a type of platform known as a preparedness platform that aids in creating some of the best forms of sales and promotes their culture, allowing customers to pick more things more rapidly and assisting in the resolution of those products.
It's already produced some of the best types of sales in the past and has benefited its clients in the long run. To boost performance, the startup blends an award-winning technology with best-practice approaches to all of the sales that have been made and the understanding of the sales that have been created. The confluence of all of these factors yields the best benefits, such as increased client involvement, more extensive sales, and higher winning rates.
Mohit Gard, Nishant Mungali, Deepak Diwakar, and Krishna Depura established or launched MindTickle in 2011. The Series B fundraising successfully raised INR 174 crores for the organization.
MindTickle has a long list of benefits and has shown to be the best in the business when it comes to sales programs. Accel Partners, Canaan Partners, New Enterprise Associates, and Qualcomm Ventures are among their trusted investors.
Company Overview
| | |
| --- | --- |
|                   Legal Name  |    MindTickle Interactive Pvt Ltd.  |
|                    Industries |           Business Solutions |
|                   Founder(s) | Mohit Garg, Krishna Depura, Nishant Mungli & Deepak Diwakar  |
|                Founded Date |                   2011 |
|          Total Funding Amount |                $291.3 Million |
|                   Investors | Qualcomm Ventures & Norwest Venture Partners. |
After Hyderabad and Bengaluru, it has risen to become the Asia-Pacific region's third-fastest city. Whether it's in the fields of IT, management, medicine, cleantech, robotics, equipment, software, or cloud-based solutions, the city is gaining traction. It is being dubbed the "innovation capital of the world." By the year 2020, it has changed into the best startup hub in the country, and it is fighting hard to preserve that position and bring new stuff in the year, 2021.
Pune's startups are bringing Maharashtra's digital and entrepreneurial sectors to prominence. Companies based in the city provide system dynamics work atmosphere, energetic teammates, and even a plethora of ideas in the midst of meetings.
 There is no other explanation for the city's startups being so distinctive and creative, with the best sort of environment and experience. There have been thousands of businesses established, all of which have provided the best services and facilities since their inception. So, whether you wish to start your own company or are just seeking a job, Pune is the location for anyone who wants to learn about new and fast-growing businesses or organizations.
 These businesses are always linked and protected, allowing them to provide end-to-end solutions for the city's best management system. Companies have put in a lot of hard work and effort, and they tend to create a framework based on their thoughts and ideas, thanks to a combination of dedication and invention.