Trends
New Zealand : Top 10 Most Promising Startups in 2022
Top 10 Most Promising Startups in New Zealand 2022
New Zealand provides a strong sense of community for entrepreneurs, along with a business-friendly regulatory environment and a high-quality lifestyle. The startup ecosystem and the broader community are both value-driven and sustainability-oriented. According to NZTech, Auckland is a startup hotbed, with 50 per cent of New Zealand's tech workforce based there. New Zealand's largest export sector is technology, with ICT exports increasing by 23% from 2020 to 2021. 
New Zealand has long been capital-strapped, but recent government and international investor initiatives have dramatically increased access to early-stage investments. According to the 2018 Startup Investment report from PwC and the Angel Association, New Zealand businesses are prospering in an electrified ecosystem, as evidenced by the record number of deals and funding.
New Zealand has the appropriate mix of deep tech-focused finance and resources, great technical institutions, and key success stories to help entrepreneurs and startups become technologically skilled and globally scalable. International IT employees have lately found it easier to relocate to New Zealand, as the government modified immigration laws in December 2021 to allow the sector to hire 600 specialised individuals from abroad. 
According to PwC, total investment in New Zealand's early-stage sector surged by 78 per cent from the first half of 2020, with 42 per cent of that going directly to deep tech businesses. New Zealand Growth Capital Partners (NZGCP), a government entity established to foster a vibrant early-stage environment in New Zealand, provided a substantial share of the funding through its Elevate fund of funds programme, which provides capital to New Zealand VCs investing in Series A and B rounds.
Investors now view New Zealand as a country with a track record of producing global SaaS, health tech, and deep tech companies. Xero, Pushpay, Aroa Biosurgery, Vend, Halter, and Rocket Lab are among the renowned firms that have put local startups on the map, although the scene still seems to be immature and will need constant guidance before it becomes a globally competitive ecosystem. However, all signs point to technology being New Zealand's biggest export industry, as long as everyone continues to work together.
Despite the pandemic, New Zealand venture and early-stage funding are high. Due to a near doubling of transactions from 46 in 2019 to 92 in 2020, VC investments totalled $127.2 million (USD $86 million) in 2020, up from $112.2 million (USD 76 million) in 2019. From Q1 2020 to Q4 2021, Crunchbase reports that money raised by New Zealand companies and startups climbed by 30%, from roughly $1 billion to $1.3 billion.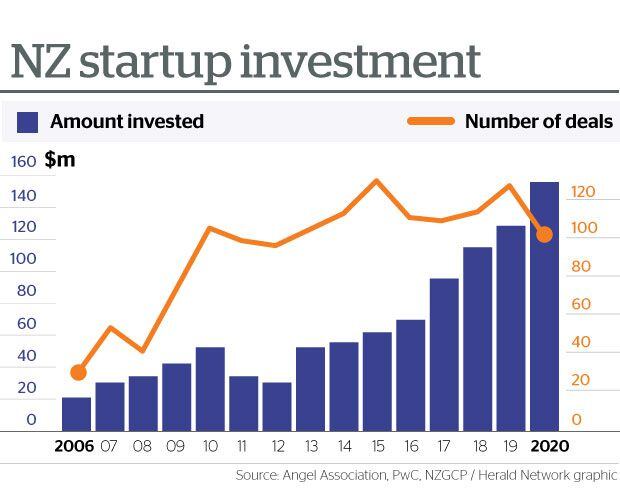 According to an analysis, investors provided more follow-on financing than ever before in 2021, totalling 56 per cent, or $109 million (USD 79 million), demonstrating a commitment to assisting entrepreneurs through to exit. With $88.6 million in new financing and $168.9 million in follow-on capital, early-stage investors committed $257.5 million to New Zealand entrepreneurs.
In the first half of 2021, the ecosystem saw 66 acquisitions and approximately $60 million invested by early-stage investors. This indicates a 60% increase in deal volume and an 80% increase in cash spent when compared to the same period in 2020. An additional $200 million was committed by New Zealand VCs, bringing the total investment to a little under $260 million. These unprecedented levels of activity are mirrored in other venture capital markets throughout the world. 
According to New Zealand investors, the majority of the funding comes from either overseas (mostly the US or Australian) venture capital firms or the government. The New Zealand government established the Elevate NZ Venture Fund in March, a $300 million fund of funds initiative targeted at covering the Series A and B financing gap for high-growth ICT companies and startups in the country. 
According to the most recent Young Company Finance deal data, 2021 saw record growth in the number of acquisitions completed and the amount of capital invested in New Zealand startups, with total funds spent up 63 per cent early-stage from 2020. With record investment into early-stage markets in 2021, New Zealand's dynamic startup ecosystem is preparing its entrepreneurs and startups to solve global challenges and achieve economic and social impact.
These are the Most Promising Startups in New Zealand in 2022.
1. Rocket Lab
Sector- Launch Service Provider, Aviation and Aerospace, Component Manufacturing
Products & Services- Electron Rocket, Neutron Rocket and Photon Satellite Bus
Founder- Peter Beck
Date Of Starting- 2006
Company Stage- Series E
Number of Investors- 14
Key Investors- Bessemer Venture Partners, Khosla Ventures, Data Collective and Lockheed Martin
Funding Rounds- 5
Total Funding Amount- $ 288 Million
Valuation- $ 1 Billion
Rocket Lab is a publicly-traded American aerospace and launch services company with a presence in New Zealand. Peter Beck created Rocket Lab in New Zealand in 2006. It became the first private startup in the Southern Hemisphere to reach space in 2009 with the successful launch of tea-1. In 2013, the business built a headquarters in California and developed the Electron rocket, which is disposable. The rocket's first launch occurred in May 2017, with subsequent launches becoming more regular. 
Rocket Lab became a public corporation in August 2021, after a SPAC merger, and was listed on the Nasdaq stock exchange. Around 2013, the company relocated its headquarters from New Zealand to Huntington Beach, California, and changed its registration. The move corresponded with the startup acquiring money from American sources and was prompted in part by rising government clientele. Rocket Lab relocated its headquarters to Long Beach, California in 2020.
Rocket Lab, founded in 2006, is a full-service space firm with a proven track record of mission success. It provides dependable launch services, spacecraft components, satellites, and other spacecraft, as well as on-orbit management solutions, allowing people to reach space more quickly, easily, and affordably. A plug-in-based carbon composite payload, 3D-printed liquid and electric propellants, cryogenic valves, helium pressurisation systems, and FPGA architecture are among its features.
It is a manufacturer of small payload reusable launch vehicles. It also provides satellite components and launch services for space missions. The startup now based in Long Beach, California, develops the Neutron 8-ton payload class launch vehicle and designs and manufactures the Electron small orbital launch vehicle and satellite platform. Rocket Lab has three launch pads spread across two launch sites, including two launch pads at a private orbital launch site in New Zealand and a second launch site in Virginia, USA, set to open in late 2022. 
Electron orbital rockets are currently in use by the business, which provides dedicated launches for small satellites. Electron rockets have launched 26 times, including one attempting a booster recovery, from either Rocket Lab's Launch Complex 1 or the Mid-Atlantic Regional Spaceport. Rocket Lab is working on the larger Neutron reusable unibody rocket, Photon satellite buses, and Rutherford, Curie, and Archimedes rocket engines, which will be ready in 2022. The startup has previously worked on the tea sounding rocket, which was successfully sent into orbit once.
Since its first orbital launch in January 2018, Rocket Lab's Electron launch vehicle has delivered 100+ satellites to orbit for private and public sector organisations, allowing operations in national security, space research, debris mitigation, Earth observation, and climate monitoring, and communications. NASA has picked Rocket Lab's Photon spacecraft platform to support missions to the Moon and Mars, as well as the first private commercial mission to Venus.
2. Sharesies
Sector- Investment and Financial Technology
Products & Services- Financial Services, Micro Investing and Savings
Founders- Leighton Roberts, Sonya Williams, Richard Clark and Brooke Andersons
Date Of Starting- 2016
Geographical Range- New Zealand, U.S. and Australia
Company Stage- Series C
Number of Investors- 20
Key Investors- Angel HQ, Ice Angels, Amplo and Icehouse Ventures
Funding Rounds- 3
Total Funding Amount- $ 65.1 Million
Valuation- $ 480 Million
Sharesies is a micro-savings and investment platform. The startup lets customers save a small amount of money as consumer savings. It includes tools for evaluating risks, tracking portfolios, and controlling market movements. Sharesies is a web-based tool that allows users to invest as little as $5. The goal of this startup is to give everyone financial independence and manage their financial portfolio from the palm of their hand.
When you invest through the Sharesies platform, you're dealing with two different companies, Sharesies Limited and Sharesies Nominee Limited. Sharesies Limited manages the platform, hires people, and expands and develops Sharesies products. Sharesies Limited employs the Sharesies team in New Zealand. Sharesies Nominee Limited is in charge of the money and investments of New Zealand resident investors.
Companies and funds listed on the Australian Securities Exchange (ASX), Chicago Board Options Exchange (CBOE), Nasdaq, New York Stock Exchange (NYSE), and New Zealand Stock Exchange are among the exchanges where you can invest (NZX). The orders for New Zealand shares are placed directly on the NZX, while orders for managed funds are sent to the fund managers.
It's no secret that getting into the property market for young people is becoming increasingly difficult, and investing provides an alternate path to wealth. New Zealanders can use Sharesies to start engaging with their money and growing their wealth. An invite is sent to the customer within a few days of signing up with an email address, granting them access to Sharesies beta, where they may sign up, set up their account, and begin investing.
The startup is run by a group of seven people who joined together around a shared desire to invest in areas other than housing. The team hopes to provide investment clubs similar to Roberts' in the future, as well as the ability to give investments to others. Each investment opportunity has a risk scale that informs Sharesies members about the risks and rewards associated.
Once granted access, membership is $30 per year, and customers can begin investing as little as $5 in grouped index funds. New members receive a $20 bonus to begin investing in Kiwi Bonds, New Zealand Property, New Zealand Top 50 companies, Australian Top 20 companies, US Top 500 companies, or Australian resources. The customers can invest in as many bundled funds as they may choose.
Index funds are a collection of firms, so instead of picking one, the customers receive a basket full of them and can track them all. Members can set up automated contributions to invest in their Sharesies wallet regularly. There are funds for conservative, balanced, and growth investing.
3. Crimson Education
Sector- Education Administration 
Products & Services- College Admission Counselling Services
Founders- Sharndre Kushor, Fangzhou Jiang and Jamie Beaton
Date Of Starting- 2013
Company Stage- Series D
Number of Investors- 12
Key Investors- Ice Angels, Heal partners, Spring Capital Investment and Tiger Global Management
Funding Rounds- 3
Total Funding Amount- $ 73.8 Million
Valuation- $ 622 Billion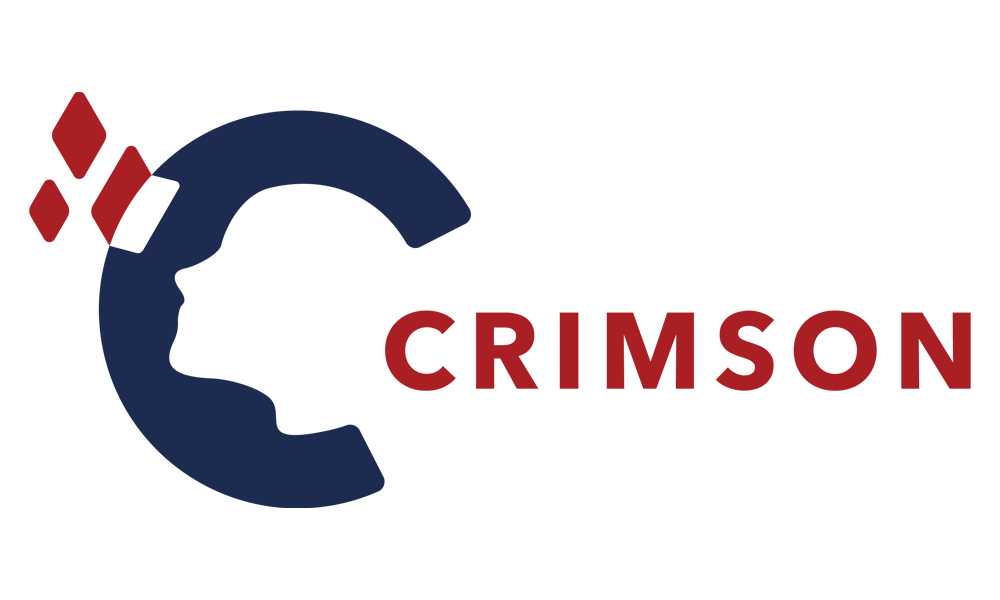 Crimson Education was formed in 2013 to level the university admissions playing field by serving as a launching pad for students all around the world to overcome geographic and heritage restrictions and compete in the global arena. This startup was started by three young, creative minds from New Zealand, Jamie Beaton, Fangzhou Jiang, and Sharndre Kushor. They wanted to support aspiring university students all across the world on their path from high school to university and beyond.
Students receive college entrance counselling services on its platform. Students can find universities, colleges, instructors, and mentors using this site. Ivy League admissions, MIT admissions, Oxford University admissions, medical admissions, and MBA admissions are all covered. Internships, scholarships, graduate positions, and career options are all available to students. Study aids for competitive exams are also available. The education consulting startup provides counselling and coaching for international students wishing to attend elite American colleges. 
Crimson Education offers holistic tutoring and mentoring programmes offered by a customised, high-performing team to students who want to pursue the world's most competitive university and career paths. In-depth university admissions support in the United States and the United Kingdom, medical school applications support in Australia and New Zealand, local curriculum tutoring, and extracurricular mentoring are among the services provided.
Since co-founders Jamie Beaton and girlfriend Sharndre Kushor founded the startup in 2013, Crimson Education has been a darling of the New Zealand startup community. The tutoring and university admissions service, which claims to increase a student's chances of getting into top schools like Harvard by fourfold, has garnered a dazzling array of accolades and headlines, including being ranked number three on the 2017 Deloitte Fast 50 list with 1005 per cent annual growth, as well as appearances on Forbes and the BBC.
Crimson Education is the world's premier education consultancy for the United States and the United Kingdom. Thousands of students have been accepted into Ivy League, Oxbridge, and other elite universities thanks to its individualised data-driven strategy. It has received millions of dollars in funding from high-profile backers such as US billionaires Julian Robertson and Chase Coleman, as well as Sir Stephen Tindall's K1W1 fund. Former Prime Minister John Key's son Max worked for the company.
4. Harmoney
Sector- Financial Technology and Personal Finance
Products & Services- Personal Loan Services
Founder- Neil Roberts
Date Of Starting- 2014
Geographical Range- New Zealand and Australia
Company Stage- Public
Number of Investors- 19
Key Investors- Trade Me, Blue Elephant Capital Management, P2P Global Investment and Stone Ridge Ventures
Funding Rounds- 8
Total Funding Amount- $ 56.4 Million
Valuation- $ 100 Million
Harmoney is a personal loan P2P lending platform established in New Zealand. It is Australasia's largest consumer-direct internet lender. Since 2014, it has assisted over 70,000 people in Australia and New Zealand with getting things started, whether it's a kitchen makeover, car purchase, company startup, or a fresh start by simplifying and paying down debt. It helps people reach their goals by providing courteous, fair, and simple financial products and services. The startup has lent nearly $2 billion so far.
Harmoney has revolutionised the way people borrow money in just a few years. Personalised consumer choice, informed by data science and delivered through superior technology, is what the startup believes the future holds. It thinks that traditional personal loan models should be changed to put the consumer first and to leverage technology and data to make money more human. HMY is Harmoney's stock symbol on the New Zealand Stock Exchange (NZX) and the Australian Stock Exchange (ASX).
Borrowers can get loans ranging from $1,000 to $70,000 for three or five years. A scorecard determines interest rates, which range from 6.99 per cent to 29.99 per cent each year. Before being uploaded, each loan is processed by the platform to confirm the borrower's creditworthiness. A lender's minimum investable amount is $25. According to the startup, the average lender on the site earns a 13 per cent annualised return. Borrowers are charged a $500 one-time platform fee upfront. A service fee of 1.25 per cent of the principal and interest payments received on each note is levied to lenders.
Harmoney is an Australian and New Zealand-based direct personal lender that works online. The startup was founded in 2014 to bring peer-to-peer lending to New Zealand. Harmoney has since grown to become Australia's and New Zealand's largest online personal lending platform, to make it easy for consumers to borrow money online. As of March 2021, Harmoney had helped consumers borrow more than NZD 2 billion through risk-priced, unsecured personal loans up to $70,000.
Harmoney began with peer-to-peer lending but stopped issuing new loans to individual investors on April 1, 2020, instead of focusing on supporting borrowers' loans with a combination of institutional financing and lending from its balance sheet. The startup was granted an Australian Financial Services Licence by ASIC to operate peer-to-peer lending in Australia, however, it never received consumers' cash. The Australian organisation, like New Zealand, funds loans through a combination of institutional funding and lending from its balance sheet.
Borrowers can apply for personal loans on Harmoney's website by entering information about themselves and the loan they want to apply for. Unsecured loans range from $2,000 to $70,000 with three or five-year periods. Harmoney evaluates a borrower's creditworthiness based on their credit history, income, debt, and requested loan amount, among other factors. Applicants are given an interest rate based on proprietary AI and machine learning algorithms developed in-house.
It was the first licenced provider in New Zealand when peer-to-peer lending and crowdfunding were made possible on April 1, 2014, following the passage of new financial legislation in the country. Residents of New Zealand and Australia who are 18 years or older and have a valid driver's licence or passport can apply for a loan through Harmoney.
5. LawVu
Sector- Legal Technology, Saas, Information Technology, Software Development and Software Enterprise
Products & Services- Legal Project Management
Founders- Tim Boyne, Shaun Plant and Samuel Kidd
Date Of Starting- 2015
Geographical Range- Global
Company Stage- Series A
Number of Investors- 5
Key Investors- Insight Partners, New Zealand Growth Capital Partners, AirTree Ventures and Shasta Ventures
Funding Rounds- 5
Total Funding Amount- $ 33.5 Million
LawVu, based out of New Zealand, allows in-house attorneys to obtain true visibility over all of their legal work, increase productivity, demonstrate legal value to the rest of the company, and, most importantly, improve business outcomes. Boyne, who spent over a decade working in IT and operations at law firms, and Sam Kidd, a SaaS project management expert, created LawVu in 2015. Because LawVu was created for distributed teams and remote workers, adoption soared during the COVID-19 epidemic in 2020.
The startup provides complete legal case management and reporting. Lawyers can work together with other members of their team. Lawyers can design and manage things in-house, or they can hire outside lawyers to scope, plan, and manage the project. Lawyers can keep track of strategy, progress, deadlines, and personnel. All matters, contracts, vendors & spend, documents, knowledge, and insights are managed in a single cloud-based, secure, and integrated system.
Legal Workspace by LawVu is a software solution that is transforming legal processes. It's the first linked platform for in-house legal teams to manage matters, contracts, and spending. The startup's Legal Workspace is the daily 'go-to' for all the in-house legal work, no matter how big or small, from intake through insights. A comprehensive suite of productivity and collaboration tools created exclusively for in-house legal teams can be found in the Workspace. Documents, knowledge, and insights are all handled in one cloud-based, secure, and connected system.
Lawyers that use LawVu have complete visibility over all of their workflow and documents, increase productivity, demonstrate the value of legal to the rest of the company, and, most importantly, focus on growing their practice. The legal workspace is a bundled set of productivity and collaboration tools designed exclusively for in-house legal departments. The LawVu Workspace grows with your team, starting with a few modules and working way up to the full platform. The Workspace creates a strong, single source of truth for high-performing legal teams when the modules are used together.
In-house legal teams are important in businesses, but many of them lack the same technology as their colleagues in sales or finance. They frequently rely on email, shared inboxes, and spreadsheets instead. This startup provides a cloud-based platform for them to share legal advice and documents, connect and external counsel, and generate reports for the rest of the company, including the C-suite. LawVu is utilised by in-house legal teams ranging in size from one to 300 people. It is being adopted most quickly by teams of five to 500 legal practitioners.
Because in-house lawyers have fundamentally different incentives and objectives than their private practice peers, the business caters to in-house legal teams rather than law firms. This generates a whole new set of requirements for in-house lawyers to be effective in their duties, especially in terms of technology. The startups' analytics enable in-house legal teams and the rest of their firm to comprehend what they do by offering metrics based on data that is typically hidden away in email inboxes.
It not only assists in-house legal teams in being more productive, but it also assists them in demonstrating their worth to decision-makers. LawVu workspace enables them to streamline their service, have information at their fingertips, provide results quickly, measure and demonstrate value, and become valuable members of the business leadership team. LawVu's global expansion speaks loudly about the company's prospects and capacity to deliver high-value results to legal teams. 
The startup stands out in the legal tech business thanks to its easy user experience and positive client feedback. The annual recurring revenue of LawVu tripled in 2020 and is still increasing. While it has customers in 30 countries, the United States and Australia currently account for about two-thirds of its recurring revenue, with clients such as Telstra, AMP, Linktree, Expedia, PwC, and Instacart. As LawVu's technology develops, the business wants to hire key leadership roles and create offices in the United States to support its worldwide go-to-market strategy.
6. Parkable
Sector- Parking Management and Application Software
Products & Services- Corporate Parking Services
Founders- Warwick Beauchamp, Brody Nelson and Toby Littin
Date Of Starting- 2015
Geographical Range- New Zealand and Australia
Company Stage- Series A
Number of Investors- 7
Key Investors- Pioneer Capital, Spark and New Zealand Growth Capital Partners
Funding Rounds- 3
Total Funding Amount- $ 8.7 Million
Valuation- $ 36 Million
Parkable, based in New Zealand is a car parking sharing economy platform that allows firms and individuals to rent out their unused parking spaces and provides enterprise and small business staff parking management solutions. The startup offers parking space reservations using an app-based P2P marketplace. Prospective parkers may search, discover, and reserve parking spots in real-time using the app, which allows parking space owners to publish their spaces on their platforms. For parking lot owners, the app also has management features. 
Parkable's parking management software assists businesses in optimising office spaces, improving tenant and workplace parking experiences, and generating a return on investment. Parkable also works with ANPR cameras, entry gates, and electric vehicle charging stations. Parking is made simple using Parkable. For 'parkers,' the app allows them to identify a parking location ahead of time and reserve a space for parking via the app, and subscribe to a long-term park if they find a favourite spot. People can reserve parking in advance and monitor real-time parking availability.
Parkable offers a world-class parking management suite for enterprise enterprises and property owners that can be customised to your exact needs either by integrating into your existing setup to add value or by managing entire sites end-to-end. Parkable has been named a Deloitte Fast 50 Rising Star. The National Restaurant Association, Colorado Housing, White City Place London, Seek, Xero, Nielsen, Downer, and Swarovski are just a few of the global companies that use its services.
The startup lets the customers earn additional money from their parking places if they have unused space. It's simple to add your place to the app and pick when and how much it will cost. This is a great advantage for the customers with thousands of Parkable parkers looking for a convenient parking spot every day. Other benefits include the ability to share assigned space among the team when the car park owner is out of the office and simple payment methods. The Parkable app is used by drivers to pay for parking on an hourly, daily, or monthly basis.
The startup is a developer of parking management software that allows clients to manage their parking spaces, make reservations, and collect the income. The company's technology allows users to identify free car parking spaces in real-time, reserve spaces, and pay by the hour or day via mobile app, allowing clients to manage both public and private car parks. Automated problem resolution, occupancy tracking, and reports are all offered to streamline administration. It does not require swipe cards. For secure, easy access, open car park gates with Bluetooth or ANPR are provided.
Customers from a variety of industries benefit from the Parkable platform's unique value offering. It exemplifies one of the earliest applications of IoT technology, delivering a valued service to both customers and businesses while also improving asset utilisation. Parkable, an Auckland-based parking software, has raised NZ$4.6 million in a Series A round, valued at NZ$36 million. The funding will be used to expand across New Zealand, develop further in Australia and China, and seek new foreign markets for Parkable, which began as an idea to rent local roads out to spectators near Eden Park stadium.
7. Unleashed Software
Sector- Saas, Software Development and E-commerce
Products & Services- Cloud Inventory Management and Online Inventory Management Services
Founders- Greg Murphy, Terry Patmore, P. Sukumaran and P.V. Balasubramaniam 
Date Of Starting- 2009
Geographical Range- Global
Company Stage- Acquired
Number of Investors- 10
Key Investors- KIWI, NZVIF, Milford and Movac
Funding Rounds- 5
Total Funding Amount- $ 17.5 Million
Acquired By- The Access Group
Unleashed Software is a software-as-a-service startup established in New Zealand that delivers cloud-based inventory management. Greg Murphy and Terry Patmore created Unleashed Software in 2009. The company was founded at Massey University in Auckland, New Zealand. Since then, it has expanded overseas, having offices in Australia, the United Kingdom, and the United States. The startup specialises in inventory management software for business-to-business dealers. Other online business software applications that interface with the tools include Xero's accounting system and Magento eCommerce.
Unleashed Software is an inventory management tool for small, medium, and large businesses. Features include serial number monitoring, current sales margins, currency conversion, bill of materials, and more. It provides sales data analysis for organisations based on transactions across warehouses. Xero, Magento, Quickbook, Vend, and other online accounting, point-of-sale, e-commerce, and mobile job management software partners to create a complete end-to-end business management solution.
The startup is a robust, comprehensive platform that provides businesses with real-time visibility into precise inventory data. Businesses of all sizes can slash expenses and boost profits by tracking stock data correctly. To deliver an end-to-end business management solution, the startup works with a variety of eCommerce, point-of-sale, and accounting software. Unleashed Software provides real-time inventory management software for small, medium, and big organisations.
Unleashed Software's core tool is inventory management. Inventory can be imported and exported using CSV files. Customers can create reports, and graphs, and track inventory from multiple warehouse sites once inventory is entered or uploaded into the platform. It even includes an e-commerce function that allows the creation of an online store, along with offline sales and accounting data. Inventory is automatically updated based on sales. A customer relationship management function allows you to keep track of customers through their contact information and current activities.
This startup has a partner programme in which it helps businesses learn about stock control and how to use Unleashed Software. Expert training is included in the application, giving businesses the help they need to manage their inventories. It even has an API for developers to use to combine it with other systems. This allows businesses to keep their existing software systems while using Unleashed for inventory management.
The startup has been creating and refining its cloud computing software services for local and international enterprises since it started in Auckland, New Zealand. In 2012, the company added drag-and-drop functionality to their platform, allowing customers to customise and sort information. The improvement is intended to make the software more navigable and appealing to the eye. In the same year, the startup signed an exclusive agreement with NZPM Group, New Zealand's second-largest plumbing supplier, to provide users of their production systems with live pricing for approximately 40,000 commodities.
Unleashed was named one of the top 20 Front Runners in Software Advice's Guide to Top Inventory Management Software in June 2020, along with being listed in Capterra's Top 20 for Inventory Management report. It was even named Supreme Business Excellence winner at the Westpac Auckland Business Awards Best of the Best event in October 2020. Unleashed management announced on November 12, 2020, that the company has been acquired by The Access Group of the United Kingdom.
8. Ubco Bikes
Sector- Transportation, Automotive, Manufacturing and Electric Vehicles
Products & Services- Electric Bikes and Motorcycles
Founders- Timothy Allan, Anthony Clyde and Daryll Neal
Date Of Starting- 2015
Geographical Range- New Zealand, Australia and U.K. 
Company Stage- Series B
Number of Investors- 21
Key Investors- New Zealand Growth Capital Partners, Seven Peaks Ventures, Spring Capital Partners and Enterprise Angels
Funding Rounds- 3
Total Funding Amount- $ 23 Million

Ubco, a New Zealand-based technology startup, designs, develops and distributes Utility Electric Vehicles (UEVs) and Portable Power Supplies. The startup was formed in 2015 to create a Utility Electric Vehicle (UEV) that would revolutionise the way people travel. It has grown into a digitally connected UEV platform that includes on- and off-road transportation as well as portable power, accessories, and subscription software. It also offers a complete solution for a variety of applications, from users to managers.
It is an electric bike manufacturer. The company sells 2×2 work bikes and 2×2 adventure bikes with features such as a 50 km/h speed range and regenerative braking. Lithium-ion batteries are used. The 2X2 is an electric motorcycle with all-wheel drive that can travel on and off-road. It can go through mud, up hills, over tarmac, and through streams, with ease because it is ultra-quiet, lightweight, and low-maintenance.
Ubco has evolved into a digitally linked EV platform that includes on- and off-road transportation (2X2), accessories, and cloud-based software since its inception in 2015. The startup began in New Zealand and has since expanded to the United States, Europe/UK, and Australia. It is committed to offering a full solution to its customers, from individual users to fleet managers, and has built its product line to accommodate a wide range of applications.
It is a technology startup established in New Zealand and the United States that designs, manufactures, and distributes Utility Electric Vehicles and Portable Power Supplies for on- and off-road adventures, leisure and entertainment, and commercial applications where vehicle utility is required. It wants to help you Power Your Purpose with its Utility Electric Vehicles (UEVs), which can transform how people travel, work, and play. The startup believes in designing tools that empower people to do amazing things, whether it's exploring our globe, making the world a better place, or working smarter.
The company, which is based in New Zealand, presently has over 100 dealers worldwide and is developing and selling their "2×2", a farm, neighbourhood, and RV-friendly Utility Electric Vehicle, or UEV. It's a sleek, cutting-edge vehicle with 1,000-watt electric motors on both wheels that provide excellent grip in severe weather. It is also legal on the street in many locations (including the United States), usually as a motorcycle-endorsement evading moped because it can't travel faster than 30 mph.
The startup has secured $2.1 million from GD1 Venture Capital, as well as USD 1.56 million (NZD 2.48 million) through Snowball Effect, a New Zealand crowdfunding site. The money will be used to merge UBCO's U.S. LLC activities with the main company. It has also been able to get extra funding to carry through with its product expansion objectives. Ubco presently sells to a network of over 100 Ubco-approved dealers in three important market segments: recreation and adventure, urban and metropolitan, and agriculture and farming.
The startup is a manufacturer and designer of an electric utility vehicle to create a versatile off-road adventure bike. The company's bike features a robust alloy frame with attachment points for securing and carrying gear, and it can be connected to a smartphone via Bluetooth to collect real-time performance data, allowing clients to go on adventure trips in an affordable and environmentally responsible vehicle. The American arm of Ubco is based in Eugene, Oregon, which appears to be a hotspot of electric vehicle development these days.
9. Woebot Health
Sector- Artificial Intelligence and Therapeutics
Products & Services- Online Chat Bot Services
Founder- Alison Darcy
Date Of Starting- 2020
Company Stage- Series B
Number of Investors- 13
Key Investors- Temasek, Black Rock, New Enterprise Associates and Alumni Ventures
Funding Rounds- 2
Total Funding Amount- $ 114 Million
Based in New Zealand Woebot Health is the world's first mental health ally for individuals and enterprises, with solutions that put personal development in the hands of people wherever they are. The startup's behavioural health platform combines advanced AI, decades of clinically-proven therapy research, and an engaging relational agent called Woebot to provide ongoing care via purely digital, empathic, and tailored apps that are easy to communicate to and integrate seamlessly into people's life.
It is a provider of a mental health online chatbot platform. Adults, adolescents, maternity mental health, and drug abuse mental health are among the products available. Users can utilise the chatbot to cope with daily stress and anxiety, as well as symptoms of despair, sorrow, procrastination, loneliness, relationship issues, addiction, and pain management. Woebot stands out from the crowd as the only therapy chatbot with peer-reviewed clinical research to back it up.
While Woebot appears to be a human, it makes it apparent to the patient that it is more akin to a "choose your adventure self-help book." Woebot is considerably more deterministic than machine learning technology, which would allow it to improvise on the fly. The bot traces the branches of a decision tree to deliver personal responses and follow-ups for no more than 10 minutes as it accumulates mood data and analyses any messages and emojis that a patient may enter. It primarily asks questions.
For the most part, this bot serves as a tool rather than a therapy. Woebot is unique in this regard. It's being marketed as a stand-alone treatment for folks who don't have access to other treatment options for their mental health issues. It is compared to a gateway treatment, in that it gives individuals a positive initial impression and even helps them recognise when they require more intensive intervention.
Woebot is a robot to whom you can say anything. It's not going to tell you something about yourself that you don't already know. It just knows what you tell it, and it can only help you as much as you let it. Woebot is not a licensed physician who makes diagnoses or writes scripts. It's also unprepared to cope with true mental health crises. When it detects that someone is in distress, it advises them to seek help in the real world and offers SMS and hotline services.
For many people, finding the time and money to pay for talk therapy sessions are impossible, thus a chatbot could be a useful psychiatric stopgap. Woebot's inventors, on the other hand, believe it has the potential to outperform human therapists. New Enterprise Associates (NEA), Jazz Venture Partners L.P., Temasek, Owl Ventures, and BlackRock Private Equity Partners are among the investors in the startup, which is now based in San Francisco and includes Andrew Ng's, AI Fund.
Woebot Health is the world's first mental health ally for individuals and organisations, offering scalable, genuinely engaging AI-powered mental health treatment solutions. Woebot Health has developed from a little digital project to alleviate anxiety in teenagers to a rising force of change in mental health. It was created by a team of Stanford psychologists and AI scientists to help people manage their mental health through brief daily chat discussions, mood tracking, selected films, and word games.
10. Predict HQ
Sector- Software Development, Data Integration and Big Data
Products & Services- Events Intelligence Platform
Founders- Campbell Brown and Mike Ballantyne
Date Of Starting- 2014
Company Stage- Series B
Number of Investors- 10
Key Investors- Lightspeed Venture Partners, Aspect Ventures, Acrew Capital and Sutter Hill Ventures
Funding Rounds- 2
Total Funding Amount- $ 32 Million
PredictHQ, based in New Zealand is a worldwide event intelligence platform that collects, enriches, and integrates both scheduled and real-time event data from around the world. It assists customers in determining which events have had an impact on their firm in the past and predicting those that will in the future, so they can make judgments based on actual data. The web-based service is free, but the API is not. Accenture, Booking.com, Domino's, goPuff, Legion Technologies, Qantas, Sonder, and Uber are among the companies that use PredictHQ.
Businesses lose billions of dollars each year owing to their inability to predict changes in demand, customer interest, and activity effectively. This is owing to the difficulties of anticipating significant events, which are difficult to recognise at scale due to their dynamic character. As a result, organisations rely on incomplete historical data that is devoid of context, leaving them unprepared or unable to meet their consumers' expectations.
PredictHQ enriches roughly 25 million events across 30,000 cities worldwide into a single API by combining and verifying more than two billion data points. Businesses get an advantage over their competitors by being able to predict which future events will drive demand. This startup allows businesses to forecast demand by matching previous demand with current occurrences. The startup also assists businesses in developing intelligent goods and operational strategies.
PredictHQ enables major airlines, hotels, retailers, and transportation companies to precisely forecast fluctuations in demand for their products, services, and personnel. The startup helps organisations understand the drive behind people's movement and its influence on commerce by providing intelligence on impending concerts, athletic events, conferences, school holidays, severe weather, and more using a single global events API.
External data is required for smarter demand forecasting to learn and adapt. PredictHQ's API may be integrated into any forecasting platform to uncover abnormalities that are affecting demand. Its tools compile and verify millions of demand causative elements, then rank them by projected impact to help your team make smarter decisions faster. Uber, Booking.com, Amazon Alexa, Accenture, Domino's, and many more firms around the world use its demand analytics to develop more accurate forecasts. 
The startup's API is being used by customers to improve demand forecasting models, dynamic pricing, workforce optimization, inventory management, predictive analytics, and data centralization methods. PredictHQ allows businesses to pinpoint the exact reasons for demand fluctuations by comparing previous demand with occurrences. PredictHQ is a premium event data service that enables users to create more intelligent products and strategies. The company's API collects millions of verified and graded events from hundreds of data sources and serves as a single, worldwide source of event truth.
Conclusion
New Zealand, with a population of just under 5 million people, has long been overlooked by venture capitalists in the past. While New Zealand still has a long way to go in terms of global standards, there are some strong signals that it is on the right track. The increase in the number and quality of startups (together with larger pools of money and expertise to assist them) is starting to pick up speed, which is quite exciting.
Other than technology, gaming and virtual reality are two areas of the New Zealand startup ecosystem that have the potential to "go big." While modest in comparison to the rest of the world, New Zealand gaming companies are already making an impact, and the sector has a lot of room to grow.