Trends
Top 10 Most Innovative Startups in Dehradun 2022.
Top 10 Most Innovative Startups in Dehradun 2022.
In large cities, starting a firm is no longer a common occurrence. In the past, the corporation has been a thorn in the side of small towns, but that is starting to change. Residents of small towns have historically relocated to cities in quest of better job possibilities and startups. Instead, high living costs, a lack of work-life balance, the strain of living in large cities such As Mumbai, Bengaluru, or Delhi; heavy traffic; congestion; and the clamor of fast and contemporary life have harmed their lives.
We confronted the coronavirus epidemic and a reaction of social distance in March of this year. Many people are returning to their home cities as a result. With the new median, towns will be centers, but not for entrepreneurs.
 Uttarakhand is a good example. Goa has 66 firms registered through Startup India, a government of India initiative, in addition to becoming a hub of education. Companies working in tech, agritech, medical tech, edtech, and other fields have already established themselves in Uttarakhand's startup ecosystem.
This increase can be ascribed to Uttarakhand's efforts to nurture the startup ecosystem, including its Startup Initiatives and the implementation of a Startup Policy in 2018. The policy provides various incentives for incubators and businesses to build.
Entrepreneurs are enticed by a high quality of life, inexpensive rentals, and short commutes.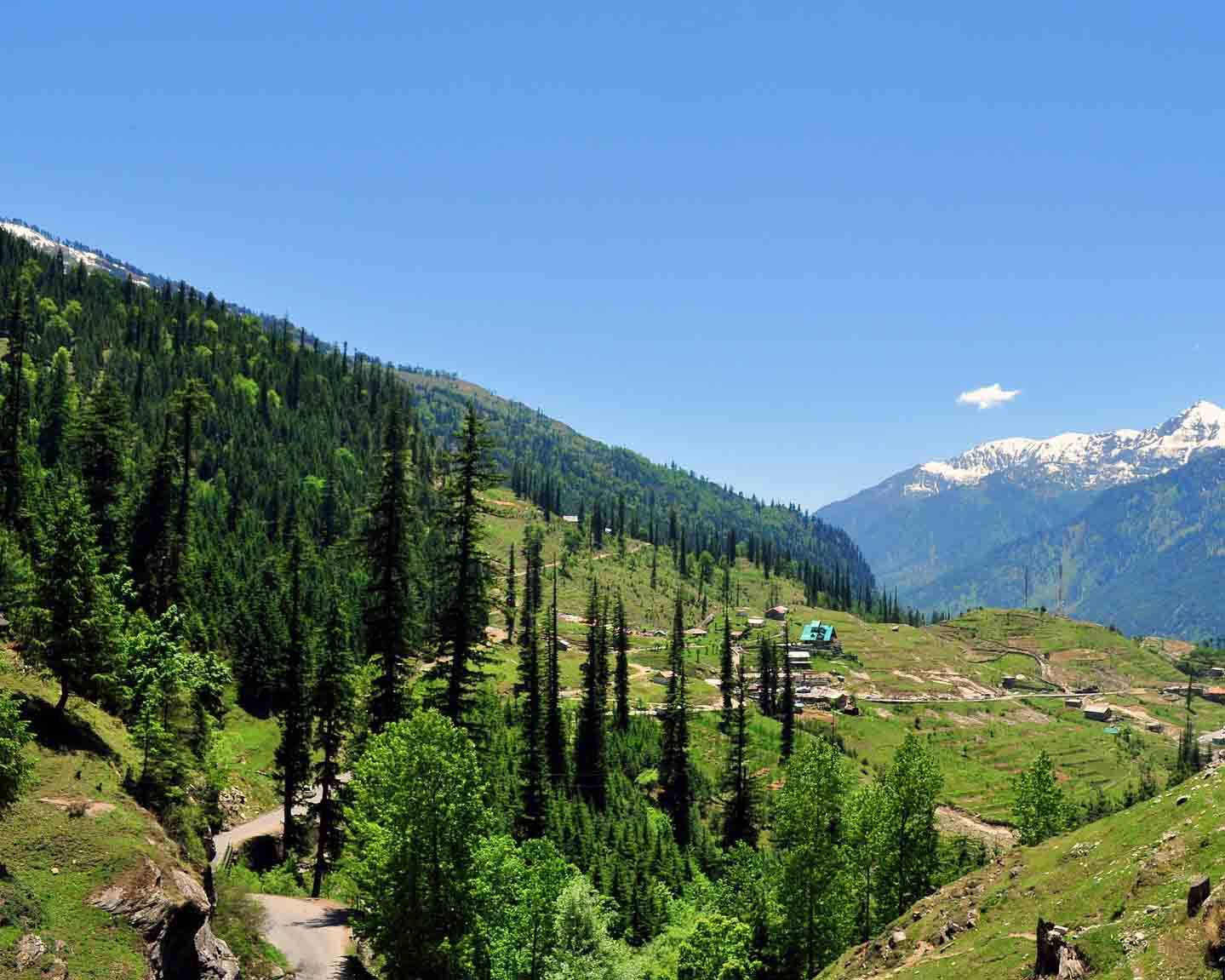 Dehradun is the capital of the Indian state of Uttarakhand, and it is a place with a rich and dramatic history, as evidenced by the presence of well-known structures. Dun is always described in Dehradun as a part of the Kedar Khand area, Shiva's abode. With the passage of time and recent advances, Dehradun has developed some of the most distinctive and original types of startups, providing a plethora of chances to its residents and establishing it as a well-known city.
The state of Uttarakhand wants to foster a culture of entrepreneurship. The purpose of Uttarakhand's status is to create an environment that is both conducive and favorable to the growth of startups.
In 2018, the state of Uttarakhand announced a policy that will provide the most fiscal and non-financial support to all relevant parties in the startup ecosystems. For a place like Dehradun, entrepreneurship and starting a business is no longer a big city phenomenon.
"While tiny towns have traditionally been a terrible area to commerce, things are steadily changing over time, and individuals are bringing much more technology in technological improvements." Thousands of doctors and engineers from your country have relocated to Tier I cities searching for a job," Rajat Jain, co-founder of Sun Fox Technologies, stated. Dehradun's startup community has been instrumental in developing the city's startup environment.
Some well-known businesses have arranged workshops and overseas trips in Dehradun. The state government has established a "CM Advisory Board on Startup" to guide and support new companies and an investor facilitating center to answer and resolve entrepreneurs' questions.
"Dehradun has a direct connection, which proved to be an added benefit for starting up the firm," Sudhir Chandra Nautiyal, the secretary of industries for the government of Uttarakhand, who oversees the launch of the ecosystem in the state, said. Furthermore, the state government is aggressively supporting an innovation culture; we have been reaching out to far-flung locations through various training and capacity-building programs for innovators, intrapreneurs, QB Reuters, Reuters, and their startups."
Dehradun's diverse IT enterprises must gradually transform into a cluster of educational establishments and technology enthusiasts. And the town is on its way to becoming the country's next IT hub.
Let's take a closer look at each of the startups, each of which is a very sustainable and inventive type of startup that gives an excellent level of value to the residents of Dehradun while also claiming global prominence.
1.  ScholarLms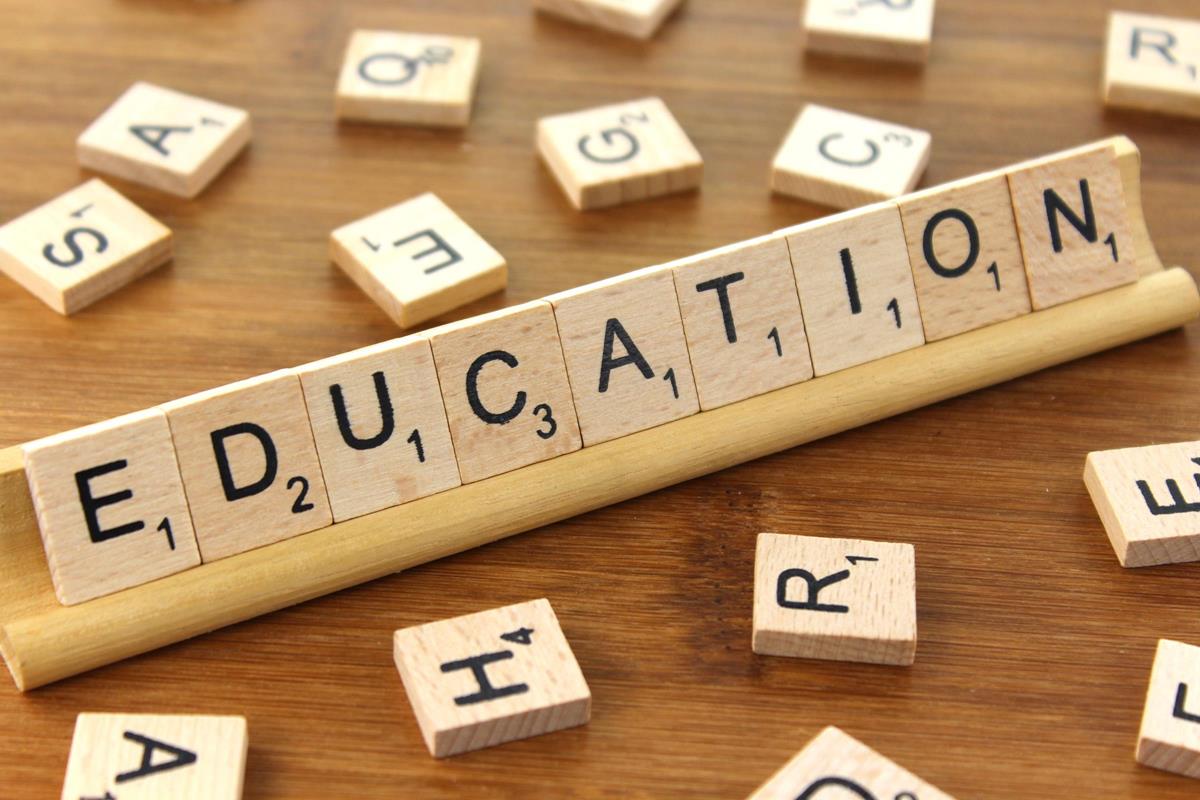 SLMS, cloud-based learning management, was developed by BitKea Technologies. A personalized dashboard, user enrollment control, fluid course administration, courses & resource module, file systems, an assignment subsystem, user activity reports creation, and an integrated chat module for interaction among students are all available through the system.
As of January 2017, the solution is accessible in three price categories: big ($299 per month), small ($99 per month), and severe ($499 per month). 7 Minute Life, Multimedia Factory, Jefferson Public School, and One Hour Translating are among the clients.
Company Overview
| | |
| --- | --- |
|                 Legal Name  |                ScholarLms |
|                  Industries | Cloud-based learning management system |
|                  Founder(s) |                       NA |
|                Founded Date |                     2013 |
|          Total Funding Amount |                      NA |
|                  Investors |                      NA |
2. Circuit Media LLP
Circuit Media LLP was established in 2017 to improve the advertising industry's efficiency and effectiveness. Since the Increasing impact of everything it comes in contact with, the world has been swiftly changing. The Web has become the password, and anyone who stands in front of a laptop suddenly has entree to a cosmos we never dreamt existed. It has converted our globe into a society where anybody can have access to anything. No matter how far off we are, it keeps us connected.
It uses social media to interact with our friends and family over the Internet. Uber changed how people find transportation; OYO made it easier to get lodging; and so on. Circuit Media LLP's DOOH ad platforms and creative services are used by government organizations, educational institutions, hospitals, jewelry stores, and technological innovators. It gives benefits to international bodies in addition to local clients. Furthermore, with DIPP 13197, we are among India's Top 100 Startups and the Top 100 for Uttarakhand.
Company Overview
| | |
| --- | --- |
|                 Legal Name  |         CIRCUIT MEDIA LLP |
|                  Industries | DOOH advertising Platforms and creative |
|                  Founder(s) |             Neha Thakur |
|                Founded Date |                 2017 |
|          Total Funding Amount |                 NA |
|                  Investors |                 NA |
3. Pravartan Technologies
This organization offers the best logistical and healthcare technology solutions and a variety of e-services that benefit the people of Dehradun. The logistics solutions include a warehousing control system for the petroleum industry's most common solid, gas, and liquid items and automated management for all logistical processes. The second is the healthy leading technology group, in charge of medical device design, development, and commercialization.
It is charged with developing affordable medical technologies and is mandated to provide high-quality care to the general public while expanding access to the poor. According to all specializations, this technology has the cloud/mobile company, including the pathological lab ERP and the smartphone app for doctors.
It is a startup founded to develop the best-developed software solutions that are accessible to all types of people and businesses in India. Medical gadgets, medicine, and medical doctors are the three most essential corporations for any healthcare system, per the company. By giving the best, this organization tries to address all critical elements. It focuses on wireless and low-cost medical equipment, healthcare systems, cloud-based solutions for the logistics and medical domains, and mobile apps for all processes.
It was started by Manish Srivastava, the company's general manager, and has always been driven by people's problems and the desire to provide high-quality health care using cutting-edge technology. It was founded in 2012 and had a $5.2 million annual revenue.
Company Overview
| | |
| --- | --- |
|                 Legal Name  | Pravartan Technologies Pvt Ltd. |
|                  Industries | Logistics & Healthcare Solutions |
|                  Founder(s) |         Manish Srivastava |
|                Founded Date |                   2012 |
|          Total Funding Amount |                    NA |
|                  Investors |                 Acquired |
4. Kastkari Agricare
It began as a tiny firm in Dehradun with a love for fruits and vegetables, promising its consumers only the most excellent quality of items that would suit their demands and keep them happy throughout time. Uttarakhand is the only state with a wide range of agro-climatic conditions, making it ideal for the commercial production of agreed-upon horticultural crops.
Kastkari Agricare is a young company with a highly driven workforce that strives to be innovative to bring joy to the faces of individuals their age. They are constantly looking for new and innovative ways to deliver the most excellent bargains to their consumers, and they even accept the farmers' new problems in Uttarakhand.
The latter is continually working to increase their earnings. This company strives to provide the most outstanding technical support, and tiny and marginal households in Uttarakhand's mountain agricultural region always control the proper market linkage.
Shekhar Singh and Eshaan Negi are the two directors involved with the firm. It's a farmer-centric organization specializing in contract farming, and it's offered the city's farmers the best prospects and jobs. This corporation has harnessed its strength and created an organization that provides agriculture, horticulture, forestry, medical, hygiene, and beauty services to humans and animals.
Company Overview
| | |
| --- | --- |
|                 Legal Name  | Kastkari Agricare Pvt Ltd.  |
|                  Industries | Agriculture & Horticulture  |
|                  Founder(s) |                Shekhar Singh |
|                Founded Date |                    2018 |
|          Total Funding Amount |                     NA |
|                  Investors |                 Acquired |
5. Evon Technologies
Evon Technologies is a Dehradun-based software consultancy and customized web and app application development firm. It has offered services in well-known mobile and Web app development, startup consulting, augmentation, and technology consulting. The Dehradun-based company is 100% export-oriented and established with the Software Solutions Parks of India (STPI). It employs over 300 full-time project administrators, consultants, marketing specialists, and creative thinkers.
This firm always ensures that every component of work is a centralized point and that it is completed on time and at a low cost. It continuously develops and deploys a rising real fantasy sports application on the AWS cloud. Utilizing NLP and Deep Learning has assisted in developing sentiment analysis for Amazon customer reviews.
Because Dehradun has been India's most crucial early education center since 1950, the present business model is based on a determination to only work from there. Evon Technologies recognizes that when a business person begins to create his ideas, it is vital that his team be able to build them with the same level of enthusiasm.
One of the major offerings that will not support technologies is that each Evonian is always willing to give their best to product ideas and is always up for a challenge.
Vijender Chauhan and Sumeet Chopra founded the company in 2006. Continually strives to learn about new market verticals and emerging technology and assist the organization in spotting new prospects.
Company Overview
| | |
| --- | --- |
|                 Legal Name  |   Evon Technologies Pvt Ltd |
|                  Industries | WEb development & software consulting  |
|                  Founder(s) | Vijendra Chauhan & Sumeet Chopra |
|                Founded Date |                    2006 |
|          Total Funding Amount |                     NA |
|                  Investors |                   Acquired |
6. Sunfox Technologies Pvt Ltd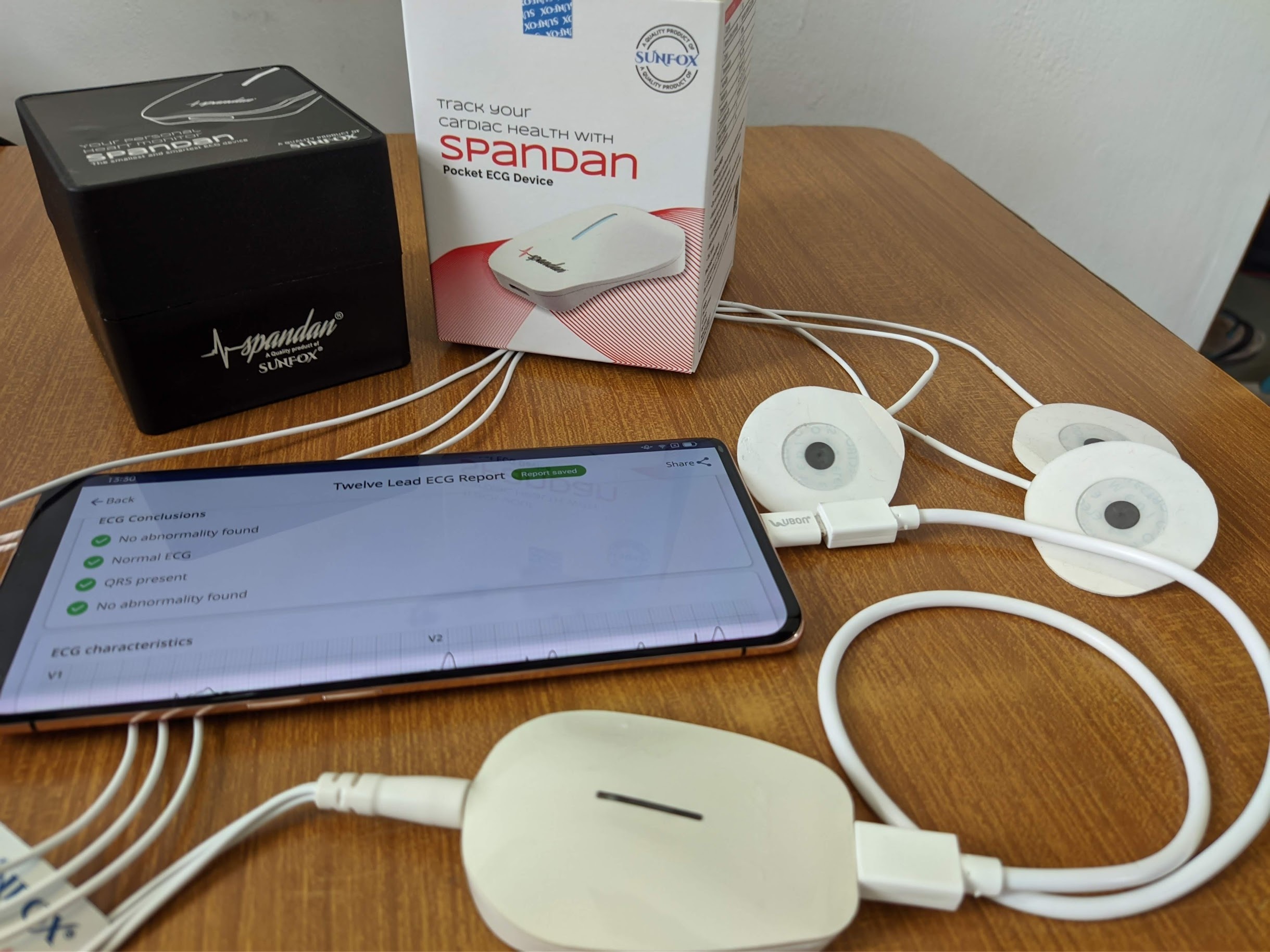 Our current style of life is vastly different from that of previous generations. Living standards, technological advancements, and healthcare breakthroughs have brought breakthrough advantages and reduced human labor. There were, however, certain disadvantages.
The rapid rise in lifestyle-related problems has been attributed to a lack of physical exercise, higher consumption of manufactured and junk foods, and excessive stress levels. Only a few examples include hypertension, diabetes, cancer, and heart attacks.
The World Health Organization (WHO) presented some surprising information about the top health hazard among patients, Cardiovascular Diseases (CVDs), in 2017:
CVDs are the significant cause of death globally, with more individuals dying each year from them than for any other reason. Cardiovascular disease (CVD) claimed the lives of 17.9 million people globally in 2016, accounting for 31% of all deaths. Heart attacks and strokes commit eighty-five percent of these homicides.
More than 75% of CVD deaths occur in low- and middle-income countries. Conventional risk indicators are not present in nearly 40% of patients. Therefore, regular checks and cardiac tests are necessary for persons of different ages to help prevent heart attacks. As a result, a periodic heart monitor is a life-saving prophylactic strategy.
Although India is a developing nation, diagnosis and monitoring remain difficult. There is a shortage of health infrastructure in rural areas, a lack of healthcare staff, high testing and gear expenses, and a lack of skilled workers.
Sunfox Technologies has created Spandan, an intelligent, pocketable ECG gadget, to address these issues. Sunfox Technologies, a firm concentrating on research and development, was founded by Arpit and Rajat Jain. Under the leadership of Prof. V. K. Tewari, a team of 15 individuals controls the Indian health ecosystem. The company's initial purpose was to upset the agricultural market in the United States, but they quickly discovered that their work could benefit the worldwide industry.
Company Overview
| | |
| --- | --- |
|                 Legal Name  | Sunfox Technologies Pvt Ltd |
|                  Industries |               Healthcare |
|                  Founder(s) |               Arpit Jain |
|                Founded Date |                 2016 |
|          Total Funding Amount |            INR 2.5 Crore |
|                  Investors |                   NA |
7. Boarding School India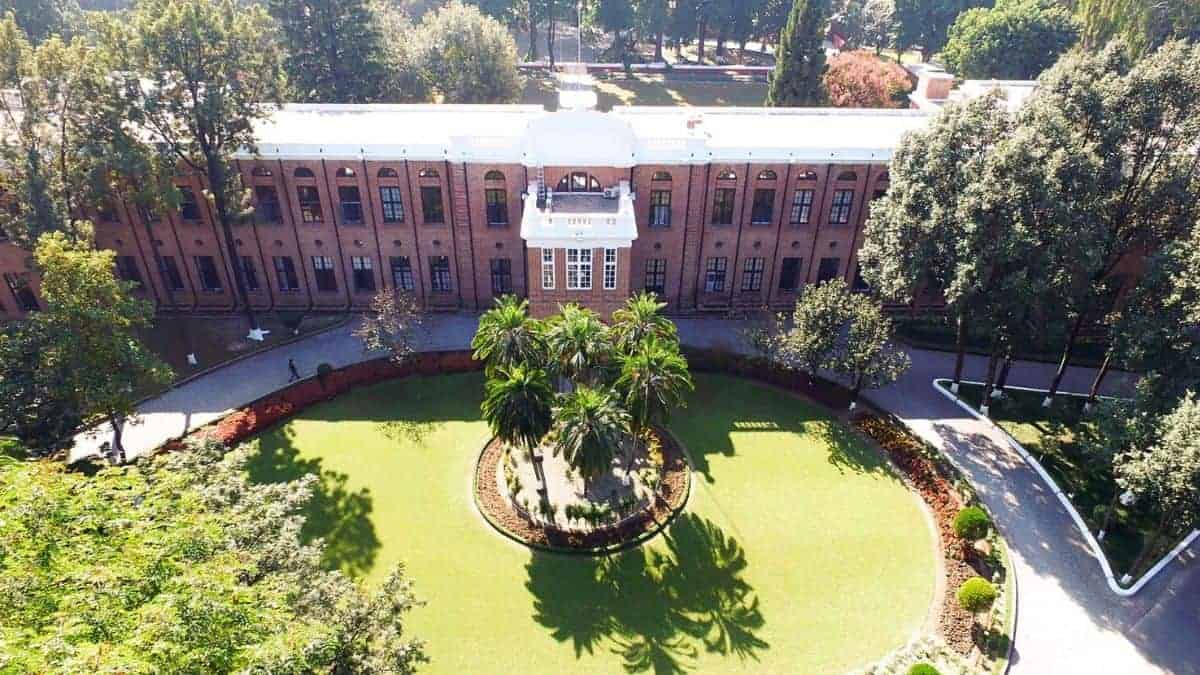 Online boarding school listings are available from Boarding School India. Searches can be done based on a school's location, curriculum, and type of boarding supplied. Enrollment information includes photographs, reviews, amenities, ratings, and the admissions procedure and fees.
Company Overview
| | |
| --- | --- |
|                 Legal Name  |         Boarding School India |
|                  Industries | Online listing platform for boarding schools |
|                  Founder(s) |                   NA |
|                Founded Date |                 2015 |
|          Total Funding Amount |                  NA |
|                  Investors |                  NA |
8. Marksure Print Solutions LLP
MARKSURE PRINT Services LLP COMPANY, incorporated on March 24, 2017, under the Ministry of Finance (MCA), delivers print solutions worldwide.
Mark sure Print Solutions LLP is categorized as a company or partnership firm as a two-organization. This indicates that the business or partnership has been established as a corporation or limited liability partnership for publishing, printing, or reproducing recorded material.
MARKSURE PRINT SOLUTIONS LLP Firm is a company that is classified as Publishing, printing, and replication of recorded material. It has a score of 0 out of 100. The Companies act, RoC-Uttarakhand, and the company statute govern the entity's registration.
MARKSURE PRINT SOLUTIONS LLP COMPANY is the company in question, and its registered location is 14/3 Old Survey Road Dehradun UR 248001 IN.
The Company secretary, RoC-Uttarakhand, Ministry of Corporate Affairs, has assigned MARKSURE PRINT SOLUTIONS LLP a corporate identity number (MCA).
The company's CIN number is AAI-9342, and it operates in the publishing, printing, and duplication of the recorded media industry, with an authorized capital of Rs. 100,000 and a paid-up capital of Rs. 0 members and is now in the state of N/A.
The primary goal of markingsure print solutions LLP is to complete the work under the same conditions. The Annual General Meeting of MARKSURE PRINT SOLUTIONS LLP COMPANY was held on N/A last year, and we can provide you with the most recent financial information.
Company Overview
| | |
| --- | --- |
|                 Legal Name  | Marksure Print Solutions LLP |
|                  Industries |                Education |
|                  Founder(s) |                Ajay Mehta |
|                Founded Date |                   NA |
|          Total Funding Amount |                   NA |
|                  Investors |                Acquired |
9. ERP Analytica
ERP can help you build your business by providing the most excellent software services to begin and small enterprises at a low cost but with excellent quality. This company has been operating intending to assist all types of businesses. It continually collaborates with the most experienced and creative people, who work together to please customers by utilizing innovative technologies.
ERP Analytica is a prominent ERP, web application, and bespoke application development platform dedicated to continually providing professional quality services. It's known as a one-stop-shop for simplifying two of your company's IT needs ERP implementation and cloud computing. It's one of the most aggressive ERP development teams globally, and it's regarded as invention–centric because everyone is always bold, agile, and striving for excellence.
 It enables us to realize our ambitions through technology and collaborate with an international MVP development business to protect the fabulous concept and speed up the foundation for a successful product launch. It was established in 2017 and is on its way to being the most excellent software development firm in Dehradun, Uttarakhand, India. Because of its characteristics, it works with dependability and gives its clients the most outstanding software engineering.
The organization's ultimate goal is to be a spark for all of your success, and everyone at the company believes that "When you grow, We grow." It effectively understands the importance of information and the right to privacy. They are always dedicated to safeguarding the project details of their customers. It promotes consumer loyalty, quality, teamwork, and honesty.
Company Overview
| | |
| --- | --- |
|                 Legal Name  |               ERP Analytica |
|                  Industries |  ERP software solutions provider for school management |
|                  Founder(s) |                      NA |
|                Founded Date |                   2019 |
|          Total Funding Amount |                     NA |
|                  Investors |                     NA |
10. VilloTale Technologies
DPI recognized VilloTale Technologies Private Ltd as a tech-based startup whose continual assistance in location and experiment ensured tourists in the rural space while involving the local population.
It has been promoting varied experiences that are either forgotten by city dwellers who don't have time to do so in their everyday routine, which they can do with VilloTale Technologies, such as handpicking the egg for breakfast, plucking the vegetables for lunch and dinner, climbing trees, or having a Riverside lunch, and so on.
It is regarded as the most fabulous place to unwind and develop yourself as you reconnect with your origins and environment while being cut off from the city's social and bustling agenda. Enjoy tales, village lives, and traditions while immersing yourself in the local culture and traditions.
Willow Trail is the entryway to numerous lesser-known tracks and walks trains. You can enjoy the excitement of adventure and investigate and camp in a lovely area, making this platform a gift for tracker and hacker hackers.
Soumen Karmakar, the company's director, launched it in 2018. VilloTale Technologies got the federal startup award in travel in 2021 because it is such a well-known platform for getting the most remarkable travel experience.
Company Overview
| | |
| --- | --- |
|                 Legal Name  | VILLOTALE TECHNOLOGIES PRIVATE LIMITED |
|                  Industries |            Travel and Tourism |
|                  Founder(s) |           Soumen Karmakar |
|                Founded Date |                  2015 |
|          Total Funding Amount |                   NA |
|                  Investors |                Acquired |
Several institutions in Uttarakhand have received national and international recognition, including the Indian Institute of Management, Kashipur (IIM-K); Haldwani (DIBER); Indian Institute of Technology, Roorkee (IIT-R); and GB Pant University of Agriculture and Technology, Pantnagar.
Dehradun is home to prominent institutes like the Indian Institute of Petroleum and the University of Petroleum and Gas Studies, so entrepreneurs can quickly access a pool of expertise.
"Although Dehradun is India's educational center and hub, students have few opportunities to find work here after graduation."
"Tens of thousands of doctors and engineers from here travel to Tier I towns to work," says Rajat Jain, CEO of Sunfox Technologies. He claims that if we raise more businesses here, we will lure more talent back home."
Sudhir Chandra Nautiyal is the Director of Industries of Uttarakhand, in charge of the region's entrepreneurial ecosystem. Intending to make Uttarakhand a hub for creative enterprise, The Government of Uttarakhand introduced a new Launch Uttarakhand Enterprise and Startups Policy in 2018.
Sudhir claims that the region is sustaining a web of teachers, accelerators, financiers, and subject matter specialists to support the ecosystem.
"Uttarakhand has all of the characteristics to develop as a technological domain-focused hub," says Manas Upadhyay, co-founder of Dtown Robots in Dehradun, which offers robotics, robotics, and drone services.
Since the Coronavirus outbreak, many individuals have returned to the hills, realizing they can benefit significantly from it. The location is ideal for controlled logistics, with plenty of manufacturing and setup areas. He claims that drones have been used to spray pesticides on 250 acres.
If you open up shop in a big city, your prospects are slim because thousands of other startups will be doing the same thing, but in a relatively small city, the best aspect is the type of space and atmosphere you'll find. New businesses or startups are always warmly welcomed and receive a lot of support from the local community. To be in a relatively small city allows enterprises to focus on essential things, as opposed to larger cities where there are so many possibilities that your attention is easily split.
Because a more inexpensive site is one of the most excellent benefits of working elsewhere like Dehradun. It is always considered best to afford an office for any startup adjacent to where you reside because you are in a remote location. It may not be ideal for everyone, but this location has a lot to offer because of its location, culture, and people.
edited and proofread by nikita sharma