Trends
Top 10 Best and Most Reputed Startups in Lucknow 2022
Top 10 Best and Most Reputed Startups in Lucknow 2022
Uttar Pradesh has shown a remarkable rise in the introduction of startups in recent years, with 3,406 new start-ups who have set their base in the state in the last three years, which has brought a massive increase of 1700% from just 200% that was in 2017.
 Lucknow is the city considered the major or the heart city of Uttar Pradesh. Some of the recent inventions like the Metro, Ekana Stadium and Phoenix Palassio have brought a tremendous amount of changes to the city. It is completely turning into a hot spot in the country. The city has all the major amenities to drive the scopes and opportunities for organizations.
It has helped our country, India, become the third-largest start-up hub in the world. It has been showing rapid urbanization because of the business and the employment opportunities provided to the city's people.
The city now stands along with the other start-up cities like Banglore, Delhi and Mumbai. There are around 515 start-ups in Lucknow. According to the experts, Uttar Pradesh is fast turning into the hub for information technology. The 'Destination Uttar Pradesh Conclave' is now called organized by the Times Group.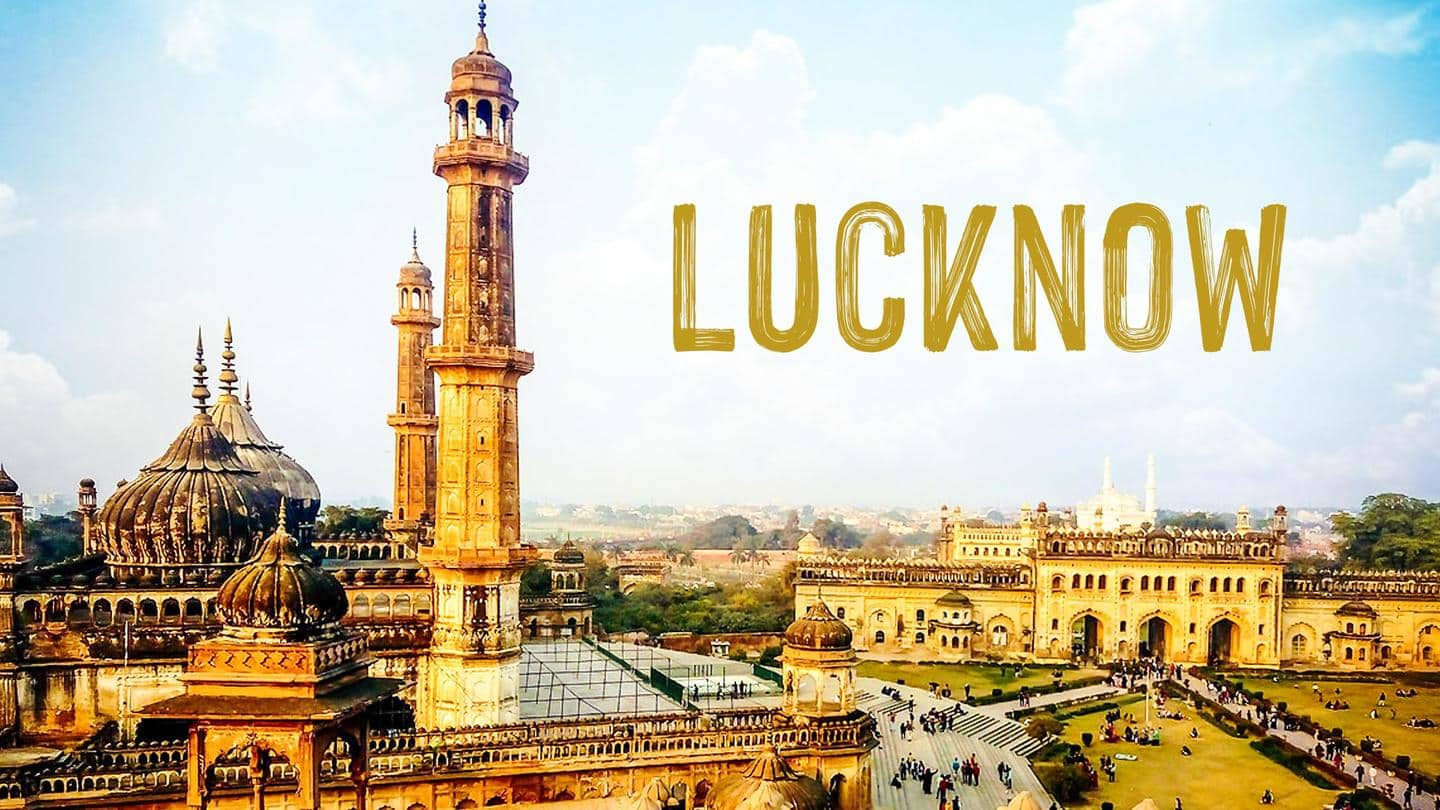 The aspect of entrepreneurship and creation are not left to be called alien in the city of Lucknow; Indians are now more walking towards their western counterparts when it comes to having the 9 to 5 job.
All the credit is given to the state government's start-up policy for the achievement. A spokesperson has stated, "Till 2017, there were only 200 start-ups in UP. Today, more than 22,000 people have got employment through new start-ups." All new companies or start-ups are coming up in information technology, public services, education, health, agriculture, textiles and many other sectors. The new start-up policy in Uttar Pradesh has promoted an efficient business environment.
There have been given many courses on innovations and developments included in the curriculum of universities and schools. COVID-19 affected many countries, in which India has shown some excellent results in answering the impact that the pandemic has made on the lands. Many kinds of business ideas are included in start-ups. Lucknow is a populated and fast developing city with a lot of workforce.
There has been a big list if we talk about emerging start-ups or companies. It is considered a very fast-growing hub of new opportunities and different types of business avenues. Several business ideas include fruit, vegetables, beauty parlours, craft shops, tutorial services, stationery supplies, security services, tourism businesses and singing classes. There is a list of successful start-ups that have grown and continue to expand in and out of Lucknow. Given below are some you can be considered the best.
1. HealthTokri
This start-up was established in the city to deliver the best healthcare, fitness, and different kinds of beauty products on time at a very reasonable price. HealthTokri is the one platform that has been disrupting the conventional way of all the pharmaceutical stores across India. It is the most successful start-up that has been connected a lot of customers to them and trying to provide their services in continuation.
 It was founded by Amar Nath Bansal and Praveen Kumar Singh. It is working in conjunction with its workers or manufacturers to deliver 100% genuine products to the customers. It has a website from which the customers can easily place their orders, and it sells a plethora of products, all related to fitness and health. It is counted in those start-ups working and striving towards the way of success.
 It is a complete digital healthcare start-up paying its concentration on the ever-emerging call for reliability and trust in its products. It has the most nutritious products and baby care products. Users can easily upload their prescriptions on their website and request the listed products delivered to their doorstep. It does free deliveries for all the orders above INR 700, and the charges are paid in 2-3 business days. It was founded in 2014 and faced a good level of competition in the city from other known healthcare start-ups.
Company Overview
| | |
| --- | --- |
|            Legal Name |  Oboesys Lifecare Pvt Ltd.  |
|             Industries | E-commerce & Health Care |
|            Founder(s) |  Amar Nath Bansal & Praveen Kumar Singh |
|            Founded Date |               2014 |
|     Total Funding Amount |                NA |
|                Investors |            Acquired |
2. Keeros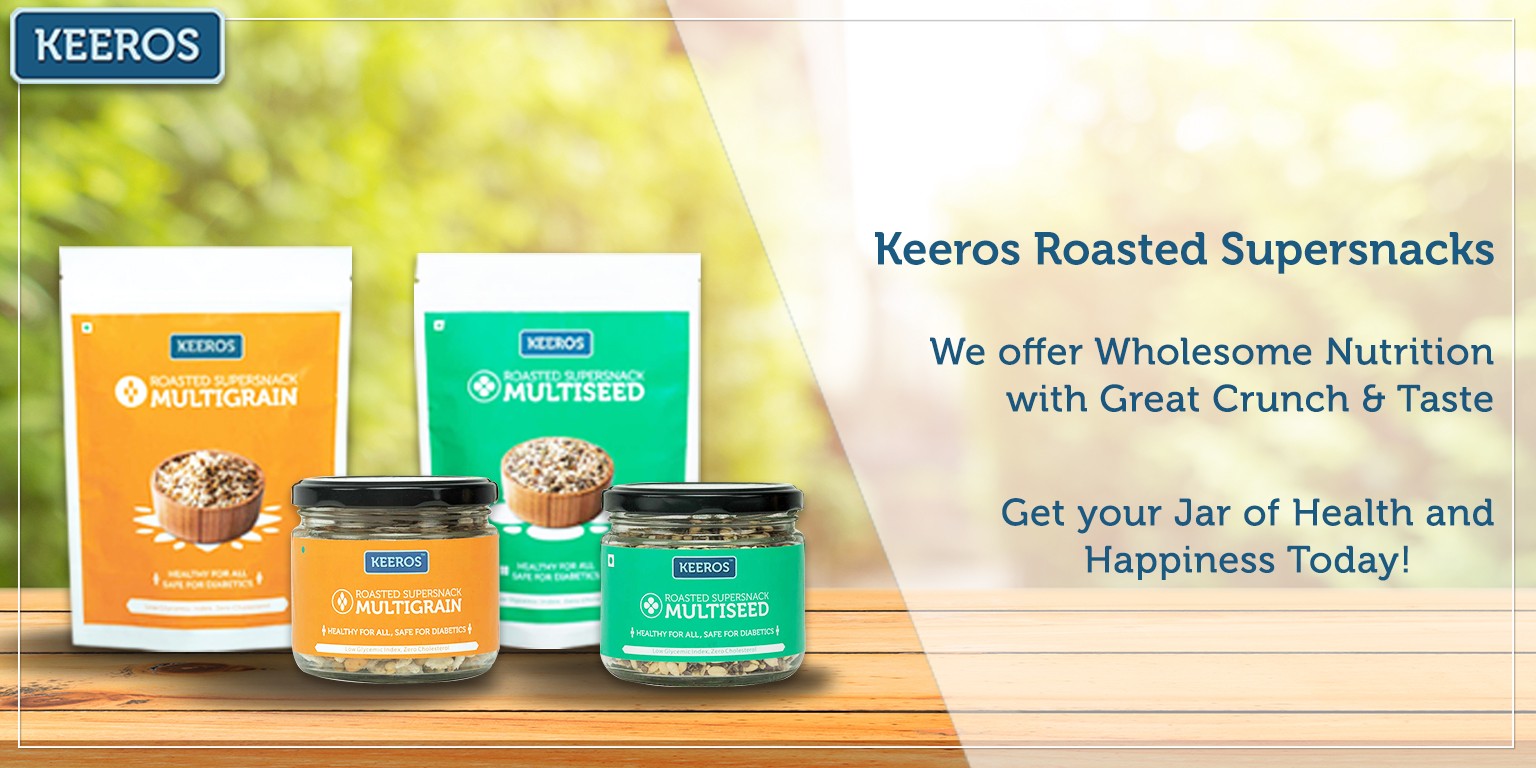 It is another kind of healthcare start-up that has been giving its best services in the health and wellness industry with its experience of over 19 years. Starting this start-up came to their mind when they realized that satisfying their mid-meal hunger when people mostly go for unhealthy fried snacks with artificial flavours could lead them to major problems in the future. This was when it got them thinking that they should develop something very healthier alternatives that offered the best kind of nutrition.
 Before starting their start-up, they experimented a lot because they visited the traditional Indian part and the global superfoods part to understand the type of food served across the country. Then, after all of it, it came to the point when they started their start-up of Keeros, a brand where customers can get the most healthy food, safe for diabetic people, with their roasted super snacks.
It has received funds of around USD 438K from the Venture Catalysts, Ravinder Singh, Saurav Dasgupta, and other well-known investors. It was founded by Sachin Sahni and Simran Sahni and has become the leading platform for delivering the best kind of healthy food. It has its website, where you can sign up for your account and get Rs 50 free wallet cashback.
It has served over 50,000 clients in the country, and the duo of founders is experimenting with their inspiration from traditional foods and global health food trends. It gives an excellent taste with the best nutrition. Their products have the goodness of iron, protein, vitamin, calcium and other wholesome nutrients.
Company Overview
| | |
| --- | --- |
|            Legal Name | Keeros Foods Private Ltd.  |
|             Industries |  Health & Wellness Industry |
|            Founder(s) | Sachin Sahni & Simran Sahni  |
|            Founded Date |                 2017 |
|     Total Funding Amount |                $437.7K |
|                Investors |         Venture Catalyst |
3. Eduace
It has set up a big network of 2500 plus schools across the country; Eduace is the one platform providing the best source of learning and has been paying more attention to the program of quizzing as their way of making the process of learning. It is a successful start-up known in the city to have a flagship program known by School Quiz League.
 Gaurav Yadav and Kalpana Singh started the start-up to be called people by 'Pratibha ki Khoj', which is now widely known by all of the city's schools, and many schools have already been connected with them and taking their services. It has emphasized the great learning values like 'general awareness' and the 'life skills through the process of their well-prepared quiz. It is India's first exclusive GK and Quiz program for schools, interactive sessions with their quizmasters for the millennials and their IP's, which is their biggest school quiz program.
 The team of Eduace is striving to become India's leading 'Knowledge Services' company by helping most the schools and students and helping them build their life skills and personality. Their partner schools are Sunbeam School. Army Public School, Jaipuria Schools, New Heights School and Alpine Public Schools. There have been many positive reviews on their website, which greatly benefit their start-up.
Company Overview
| | |
| --- | --- |
|            Legal Name | Eduace Services Pvt Ltd.  |
|             Industries | Education, Events & Internet |
|            Founder(s) |  Gaurav Yadav & Kalpana Singh |
|            Founded Date |                 2012 |
|     Total Funding Amount |             $1 Million  |
|                Investors |    MCMagic & Notably |
4. Nextec Lifesciences
It was founded in 2012, and it is a start-up based in the beautiful Indian subcontinent which has been focusing its attention on the multitude of biomedical research applications and their number of products. It has been established to develop all the diagnostic assays for the most infectious diseases, biomarkers and diagnostic or the screeing assays for the lifestyle-related to most of the life-threatening diseases.
This start-up was founded by a team of scientists who had a firm belief in the sector of education, community outreach and training. Nextec Lifesciences has provided the best consultancy services to biotech and non-profits and all of the custom courses designed on policy and biosafety. It is now actively developing its best outreach programs for the villages in the sectors of healthcare education.
It even plans the organization of the screening process in the camps for the lifestyle along with the life-threatening diseases, giving their invitation to the best NGOs to form long-term alliances. It was founded by Dr. Ranjana Srivastava and Professor B.S. Srivastava. If you want the best advice in biomedical healthcare applications, you can easily think this option and have the best experience.
Company Overview
| | |
| --- | --- |
|            Legal Name | Nextec Lifesciences Pvt Ltd.  |
|             Industries | Biotechnology, Consulting & Education  |
|            Founder(s) | B.S.Srivastava & Ranjana Srivastava |
|         Founded Date |                2012 |
|     Total Funding Amount |                 NA |
|                Investors |               Acquired |
5. TechEagle
This is the industry dealing with the UAV/Drone industries and has been providing the most promising and successful opportunities to build the knowledge required in drone technologies. It has some of the best experts who make everyone aware of the programs and technologies in their drones. The internet youth can quickly learn through their UAV manufacturing and training courses, which are specially designed to establish themselves to become the bright and the most prosperous drone industry in India.
 It is always making more changes to make its drones the most innovative ones and create a leap in teaching most of the Indian youth. Zomato acquired this start-up in 2018. It has the on-demand delivery of drones and is the main and the largest manufacturer of long-range, high-speed and heavy payload drone logistics systems.
It was founded in 2015 by an IIT Kanpur alumnus, a driven group of hustlers dedicated to having an on-demand delivery that majorly focuses on healthcare, hyperlocal delivery, and maritime logistics across the country.
 It gives the best safety and security, and its drones are the most redundant mad, with the most efficient components like propulsion systems and communications. By 2025, TechEagle has been hoping to deliver 10,000 packages per day using their safe, efficient and dependable drone-delivery network. It was founded by Vikram Singh Meena and Anshu Abhishek, who work and established this start-up with the vision of creating the world's most high on-demand drone logistics network system.
Company Overview
| | |
| --- | --- |
|            Legal Name | TechEagle Innovations Pvt Ltd.  |
|             Industries |  Aerospace & Drones |
|            Founder(s) | Anshu Abhishek & Vikram Singh Meena  |
|            Founded Date |                2017 |
|    Total Funding Amount |                $500K |
|                Investors | Marquee Angels & Vinners |
6. Haxtax
Want the best platform for your tax-related queries? Then? Haxtax has been one platform for solving all the kinds of tax-related problems of the customers. This is the kind of start-up established in Lucknow, which provides services that can easily rely on them for income tax-related queries, legal services like RERA litigation, and cloud-based accounting software to help with all GST returns. It was founded by Anubhav Pandit.
It is called a one-start shop for all the kinds of regulatory, tax, business setup and needs to be needed to raise funds by several companies, start-ups, and individuals. The company's size varies from 51 to 200 employees, with its headquarters in Lucknow. It is a privately held start-up specializing in tax preparations, financial services, and business legal support. It was established in 2017 and referred to as a nongovernment company getting great feedback from the customers who connect with Haxtax.
 You can quickly get your company registered by following straightforward steps. Please choose the proper structure and then register it to be legal complines in India, which is mandatory. The platform of Haxtax gives easy, quick, and affordable services to write your business through a simple process.
It is one of the most reliable and leading legal consultants and related services providers in Lucknow, which many toped rank business owners trust in the city. It is highly recommended by most start-ups in the city who wish to reach new heights of growth and development.
Company Overview
| | |
| --- | --- |
|            Legal Name | Haxtax Legal Solutions Pvt Ltd.  |
|             Industries | E-commerce & Legal  |
|               Founder |         Anubhav Pandit |
|            Founded Date |               2017 |
|     Total Funding Amount |                NA |
|                Investors |             Acquired  |
7. InMotion
The platform of InMotion has always been striving towards making the life of people easy for the autorickshaw drivers by setting up different booths known as 'Bachat Mitra' across the other strategic locations. It is counted among the most successful start-ups in Lucknow, which has been providing a kind of platform for all the autorickshaw drivers to seek assistance in health care, education, insurance, welfare scheme, and loans.
This start-up has been progressing and showing the best level of growth beyond Lucknow to Delhi. It is considerably educating to boost the literacy rate of autorickshaw drivers. It was founded by Durgesh Nandan and Saurab Jaiswal, who addressed their start-up as a 'Wheel of Change'.
It is a kind of start-up building a financial ego-system for the daily wage earning of different communities, mainly focusing on the autorickshaw drivers to give them simple ways of saving money.
This company was established in 2012. The status of the company is active. It gives the workers the daily wage to access different services like health care, education, loans, and home loans.
It makes them have their real-time money transfers from one account to another. InMotions has been receiving excellent reviews from the audience as they are in the business of providing the best lifestyle to the poor autorickshaw drivers. Just get the best kind of service and experience with the help of InMotion and their team members.
Company Overview
| | |
| --- | --- |
|            Legal Name | InMotion Solutions Pvt Ltd.  |
|             Industries |   Advertising & Finacial Services |
|            Founder(s) | Durgesh Nandan & Jaiditya Mathur  |
|            Founded Date |                 2015 |
|    Total Funding Amount |               Funding |
|             Investors | Gaurav Agarwal & Prabhat Agarwal  |
8. Knocksense
It is one of the most prominent digital platforms that has been producing the best visual appealing content on the topics and the cities. It is generally left uncovered by the mainstream media houses and given an excellent level of response from the audience. Currently, the knock sense writes about different travels, technology, shopping, places, short films, foods, humour, lifestyle and all of the latest trends in the city.
It takes information across the country and does not leave any significant event from any city, making it a better platform for the audience. Even some shows or events are organized with the help of their team members. Knocksense blends the mixture of audio, video, photography and written material on just their single platform and provides people with a modern way of information consumption.
One of their recent events is the unstoppable performance that would give live by Zaeden on the 1st of April, there are plenty of people who have already booked their seats, and it is rolling more and more in the people. Knocksense covers some of the cities like Lucknow, Kanpur, Jaipur, Indore, Goa and Mumbai. It is a platform for all the non-divisive kinds of news, it is also called a local news platform, and people can make many recommendations using their platform.
It is a private Indian company, and it aims to write on all of the burning topics or issues and try to make people aware of them. It generally covers the media's uncovered topics and does not reach the audience. Its primary office is in Gomti Nagar, Lucknow. Varul Mayank founded it, and he said, "We see a lot of craze for e-sports and gaming in Tier II cities but currently there are few or no credible carriers of information in India for e-sports." This Lucknow-based driven local news start-up acquires the best strategic ways to make the people aware and entertained at the same time.
Company Overview
| | |
| --- | --- |
|            Legal Name | Knocksense Media Services Pvt Ltd.  |
|             Industries | Media, Entertainment & News |
|            Founder(s) | Varul Mayank & Vibhore Mayank  |
|            Founded Date |                 2016 |
|   Total Funding Amount |               $350K |
|             Investors | Mumbai Angels & We Founder Circle  |
9. Blazing Star Softech Pvt Ltd.
Blazing Star Softtech Pvt Ltd is a joint initiative of Mr Brijesh Kumar Singh and Mr Balawant Kumar Singh, which is a positive step towards the circle of web development, programming and training of all soft skills. The company provides their work and specialization very well in IT sectors.
They act as a reliable association for software developments, web developments, and programming techniques and even conduct various workshops and seminars to create a good environment and develop a good set of skills in the youngsters.
The team of this company is known for their abilities and is made for creativity and innovation. The company delivers the best knowledge to nurture and shape the skills of the youngsters through the training programs given to the best IT professionals. The company of Blazing Star Softech has their products of web designing in which you send the inquiry, then the web development where again you can send the query.
 It is a private company incorporated in 2013, classified as nongovernment is it is registered at the Registrar of Companies. The company has two directors who constantly work with complete dedication and hard work to strive toward the best.
Company Overview
| | |
| --- | --- |
|            Legal Name | Blazing Star Softech Pvt Ltd. |
|             Industries | Software & Web development  |
|            Founder(s) | Brijesh Kumar Singh & Balwant Kumar Singh |
|            Founded Date |                 2013 |
|   Total Funding Amount |                   NA |
|                Investors |               Acquired  |
10. Sevamob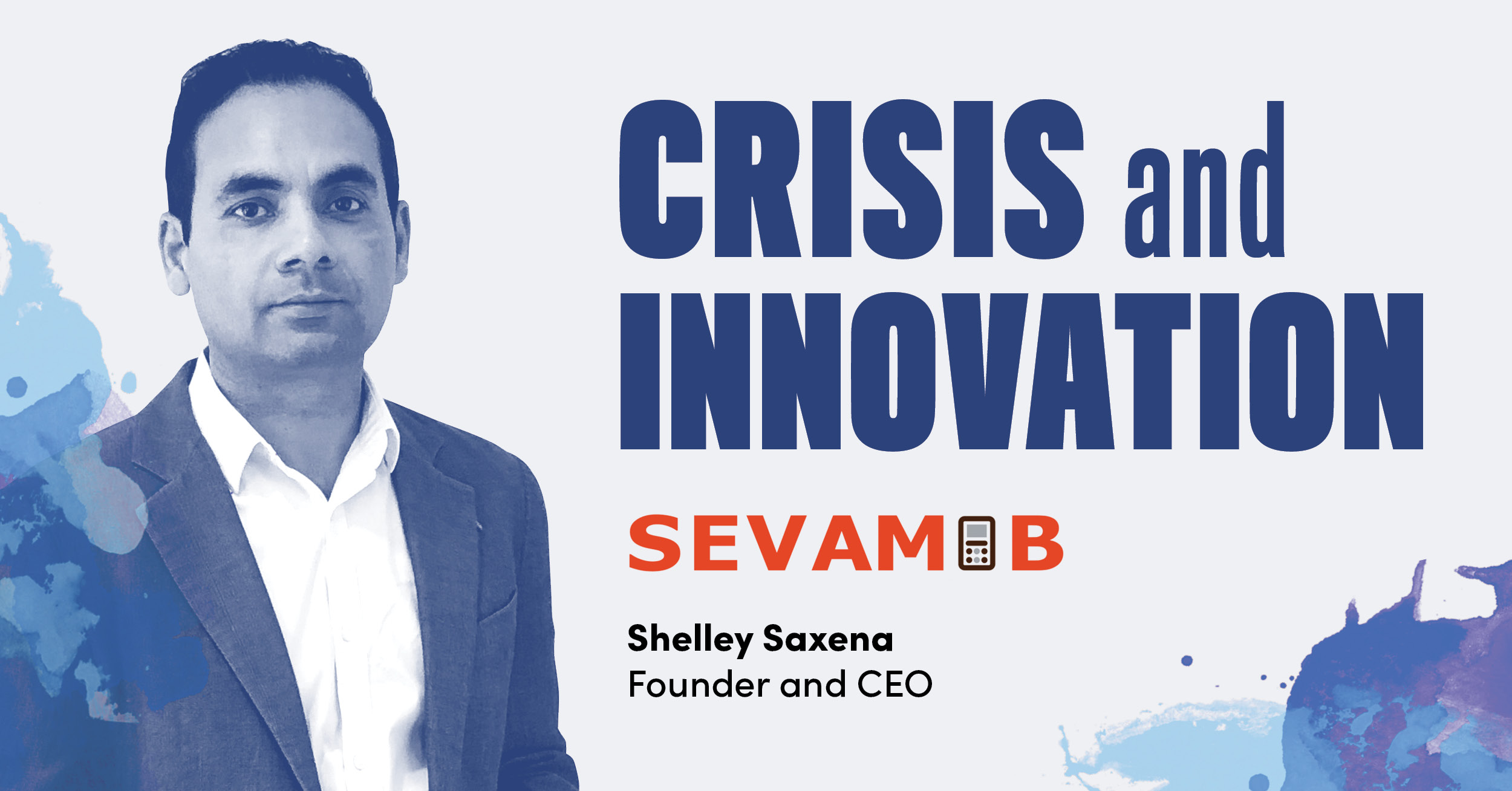 This start-up was founded in the city in 2012, and it is fundamentally transforming primary healthcare across the country through its mobile clinics and a telehealth marketplace. It offers its customers a 24X7 customer support system, treating their problems and providing the best solutions. You can get the most accurate diagnosis and treatment with their advice and even ensure long-term relief from their help.
It grants multiple services like dental care treatment, ENT, dengue, malaria, haemoglobin, diabetes and urine analysis. This platform was founded by Shelly Saxena, who devotes her complete help to the people to offer them a better lifestyle. The company of Sevamob even comes with vans that come with their doctors and nurses. It is accredited by its professionals to carry out the various tests.
The company has received funds of USD 203K from different well-known investors. It provides artificial intelligence services, which have enabled the process of healthcare platforms for various organizations in India. It has the best screening for blood, vision, urine tests.
 It has the best wellness and fitness. This company is working on three components: their AI-based triage and blood screening, the telehealth infrastructure for remote care through medical professionals, and the asset-lite, which means the clinics onsite. By mixing these three components, it offers the most comprehensive plan.
Company Overview
| | |
| --- | --- |
|            Legal Name | Sevamob Ventures Pvt Ltd |
|             Industries | Artificial Intelligence, Health Care & Medical  |
|              Founder |           Shelley Saxena  |
|            Founded Date |                2012 |
|   Total Funding Amount |                NA |
|                Investors |             Acquired  |
Lucknow is the city most favoured by people, mostly it is known for the kind of food, clothes and culture the city has, it gives the touch of historical to all of them. The city will soon be known for its kind ecosystem as it has undergone a significant facelift in the past couple of years. It has provided a home to many different start-ups ranging from logistics, food, health and e-commerce.
The city is slowly making their steps toward the hi-tech culture, which can be attributed to the fact that it is the host of young and the most dynamic innovators who are now opting for the city and prefer it as their start-up destination. It is a good choice among entrepreneurs, and all companies or organizations are getting backed up by the government and private institutions.
 Many parameters are considered best to have the most thriving kind of ecosystem, like customer support, technology incubators, and the ideal type of workplace. Looking at all aspects, you can quickly see how the city is now emerging with their new inventions and development.
edited and proofread by nikita sharma