Trends
Top 10 Best Passive Income Ideas In India 2022
Top 10 Best Passive Income Ideas In India 2022
Passive income is becoming increasingly important in India these days. Increasing inflation is the primary reason for making it nearly impossible to survive on a single salary or income source. Making a little extra money won't hurt either, even if your salary or income from your business buffers you from the impacts of inflation. 
Rather than waste your money, you could invest it and make it grow and work for you. 
This article shares India's top 10 passive income ideas for the next ten years. It can be confusing to figure out passive income and earn it. First, I will describe the differences between passive Income and Active Income.
Introduction
Income generated by non-active investments, such as rental properties, limited partnerships, and other enterprises, is passive income. Passive income is usually taxable.
In some cases, analysts consider portfolio income passive income, including dividends and interest. Passive income can be earned and maintained without much effort, and when an earner generates income without exerting much effort, it is called progressive Passive Income.
An investor's life will be made more accessible by passive income investments in many ways, especially when a hands-off approach is taken. The four passive income investment options are dividend stocks, loans, real estate, and index funds. Diversification and risk levels differ among the four options. They are comparing the expected returns with a passive income opportunity against the potential losses before investing is essential.
Understanding Passive Income
Simply put, passive income is money that flows regularly without requiring much effort on one's part.
Passive activities can be divided into three types:
The income generated from a property includes profits from ownership of capital, rent from resources owned such as rental income, and interest from financial assets held.

Investments in a business that requires no involvement in the business's day-to-day operations.

A licensing agreement between two parties wherein one party (the licensee) pays the other side (the licensor) a fee for the use of the latter's intellectual property (music, movie, books).
Active income v/s Passive Income.
Here is a comparison that will help you understand the differences between passive and active income.
Your active income comes from a job or business you have. Passive income is a result of assets you own.

A passive income is earned by exerting a lot of effort every day, such as at the office or in your business. In contrast, passive income does not require any effort on the part of the investor.

You will generally stop earning active income if you are laid off, or your business is losing money. As an alternative, passive income doesn't depend on your job or business, so even when you're not working, you can still earn enough money.

Working or managing your business during the day can earn you money as active income. On the other hand, passive income allows you to make money even when you're sleeping.
You must want to find ways to earn passive income now that you know the difference between active and passive income.
Top 10 Best Passive Income Ideas In India 2022
You won't need much education or experience to generate passive income from these ideas. Just about anyone can make passive income from these ideas. 
There are many passive-income opportunities that you can select from. While you will immediately make money from some of these ideas, others will take some time to start making money.
1. Blogging
Among all passive income ideas, blogging is my favourite. Bloggers aren't restricted in how much money they can make because there are no upper limits. 
The fact is that a lot of bloggers in India have become millionaires themselves, and they have gained popularity through their blogs.
Starting a blog is easy for beginners, and it takes just a few minutes. In addition, you can use free blogging software such as WordPress.com, Wix.com, Blogger.com, etc. 
Alternatively, you can launch your blog site by getting a great domain name and hosting. For just Rs.2,999, you can purchase a good domain name and web hosting in India.
Anything that you know very well can be the subject of an article. Depending on where you live or your profession, this could have anything to do with that. 
Alternatively, you could write about your passions and hobbies. A great deal of writing skill is required, as well as extensive research on the topic of your blog.
Blogging offers many ways to earn money, and the most popular is Google AdSense. If your blog site receives a certain number of unique visitors daily, you can subscribe accessible to Google AdSense. 
Ads will then appear on your blog site from Google. Anyone clicking on those ads will make you money.
Among the other methods of making money with a blog is affiliate marketing, accepting sponsored posts, and selling advertisements.
2. Hosting
A popular tourist destination in India is the Taj Mahal. Therefore, our country is a popular destination for domestic and foreign travellers during long holidays. 
The visit visa rules in India stipulate that a foreign visitor can stay up to 90 days in the country. The second source of Income through Airbnb is an excellent option for you.
Rent a room for such travellers and earn passive income if you own a superb bungalow or apartment at some tourist attraction or even a central city like Mumbai. 
Airbnb will also allow you to earn money if you provide many facilities.
Getting started is as simple as registering on Airbnb as a host. Once you have been approved to rent out the room, make sure to upload pictures of the room and write an accurate description of the area. 
Be sure to include whether you will offer complimentary amenities such as breakfast, parking, air conditioning, etc. Hence, you will boost your revenue.
Some foreign tourists book rooms in India during popular tourist destinations. 
Furthermore, many domestic travellers prefer staying in private accommodations because they don't like being surrounded by crowds.
3. Paying Guest Accommodations
There is also the possibility of accepting paying guests, otherwise known as PGs, in India. 
Single people who wish to live safely with a family look for PG accommodations. 
In general, PG accommodations are for 11 months, with the possibility of renewal by mutual agreement.
Your earnings per paying guest can range from Rs.7,500 to Rs.15,000. You can earn more by accepting more paying guests. 
Passive income from multiple houses is a perfect way to earn income. As passive income, the other can be leased to PGs.
To accomplish this, all you need to do is ensure that the premises are in good condition. PGs, as well as neighbours, are likely to complain about your fully-furnished accommodations.
Indian metros are awash with people who convert their houses and apartments into PG accommodations and make a lot of money.
4. Rent Your House
In addition to renting out a spare house, if you have one, you can use it for office space. As they are known in India for renting properties, Leave-license agreements are generally valid for 11 months. 
Generally, whoever rents your house is responsible for its upkeep, but you may be responsible for major repairs if they occur without warning and for no reason at all.
Renting out your apartment to someone who wants to provide accommodations for short-term stays would be another option. 
The company will then guarantee you a fixed income each month as a rental income. Nonetheless, renting a house or apartment in India has its risks. 
Numerous tenants have refused to leave the house despite being served with legal notices and laying claim to it illegally. It is essential to be cautious when you rent out a home.
5. Invest in Stocks
Investing in stocks is one of the best passive income ideas I can suggest. Stock markets are one of the best ways to build wealth in India, as you might be aware. 
Stocks can be used as a passive income source in two ways. 
In an Initial Public Offering (IPO), stocks offer the best opportunity for passive income. 
As well as ETFs, new fund offers allow you to buy exchange-traded funds (ETFs). It consists of stocks or debt instruments traded on stock exchanges, just like stocks.
While stocks occasionally hit lows, their prices always rise. You can expect your money to overgrow as a consequence. When the time comes to sell your stock or ETFs, the funds can be withdrawn.
Alternatively, you can order through a stockbroker. In this way, your stockbroker will invest in the stocks you admire and earn you profits. 
The stock traders get a commission in return, and you can profit a lot by buying and selling stocks.
6. Buy Mutual Funds
Investing in mutual funds is the best way to earn passive income in the long term. Mutual funds can generate returns between 8 per cent and 24 per cent. 
It is also possible for these returns to be 100 per cent. Buying Mutual Funds is as simple as visiting the websites of Asset Management Companies. 
In terms of mutual funds, direct-growth funds are the best. This means you'll be cutting out any middlemen.
Passive income can be generated from Mutual Funds in two different ways. A mutual fund can be purchased with a lump-sum payment. 
The other option is a Systematic Investment Plan (SIP) based on a monthly schedule. Neither is better than the other.
A SIP consists of standing instructions from your bank to credit your mutual fund house with a certain amount of money every month. 
The Mutual Fund house provides the Unique Registration Number (URN) when registering a SIP. You should add this number in the biller section of your online banking portal or app.
Financial advisers and investment experts say that mutual funds can provide excellent returns as passive income over ten years or more. 
Mutual funds are available in India in different forms. A fund of funds can invest in foreign markets in addition to equity, debt, hybrid, liquid, thematic or sectoral funds. 
A good mutual fund portfolio will also ensure your financial security.
7. Buy Orchard or Farmland
The best way to earn a passive income in India is to invest in an orchard or farmland. 
Farmhands can be hired to do the work to grow crops or fruits. Growing fruits and cash crops will boost your returns.
You will generally be contacted and paid in advance for the fruits from your orchard or farmland by contractors and wholesalers. 
To make sure the farmhands are paid and provided with the equipment and seeds needed to sow, all you have to do is pay them.
Agriculture and horticulture businesses in India and Income generated by them are tax-free.
 A farm and orchard make money several times a year in India and food grains. 
Because in other seasons, you can ask your farmhands to grow vegetables while your contractors and wholesalers will purchase them directly from you.
8. National Monthly Income Savings Account
With India Post's financial and banking services, you can invest up to 450,000 in National Monthly Income Savings Accounts. There is a rate of 6.7% per year on such accounts. 
Despite this, your NMIS account doesn't accumulate this interest. Rather than getting money every month, you will be paid interest every month.
India Post protects your investment. A year after the investment, you can withdraw the total amount if needed. 
An NMIS Account can be opened at any post office that provides financial services with a minimum investment of Rs.1,000. Your total investment determines your monthly income.
Since it generates more passive income, many people reinvest their monthly Income in Recurring Deposits.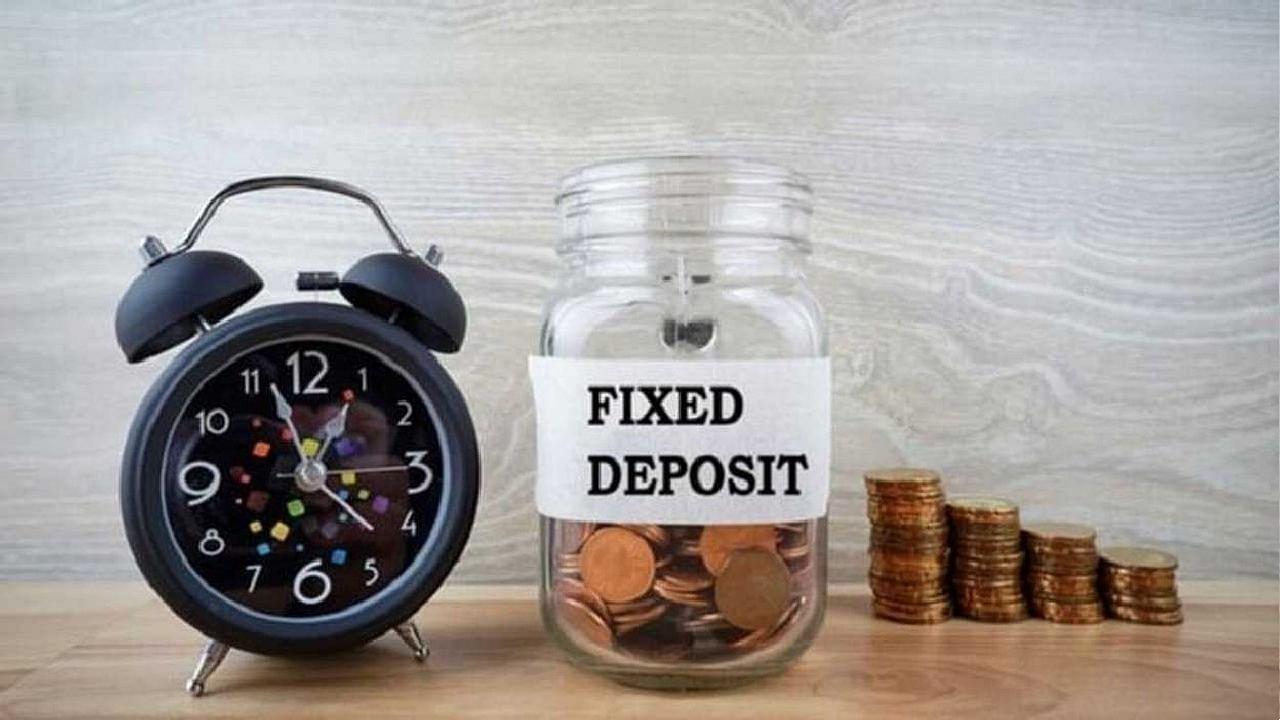 9. Bank Fixed Deposits
You can earn passive interest by investing in a Fixed Deposit account with any good bank. Currently, most banks pay fixed deposit interest rates of between six per cent and 9.5 per cent. 
It takes years for your money to grow. The interest rate on Fixed Deposit accounts is typically increased by 0.5 per cent for women and senior citizens. 
Before opening a fixed deposit account, you can compare the interest rates offered by different banks.
A total of Rs.100,000 is ensured by the Reserve Bank of India and its agencies for all Fixed Deposit accounts in India. You can therefore feel safe putting up this amount. 
Choose a good bank to keep your money, such as a nationalized bank, a reputed private or cooperative bank, or an India Post Bank. 
Several banks have collapsed in recent years, causing their depositors to lose a large amount of their savings.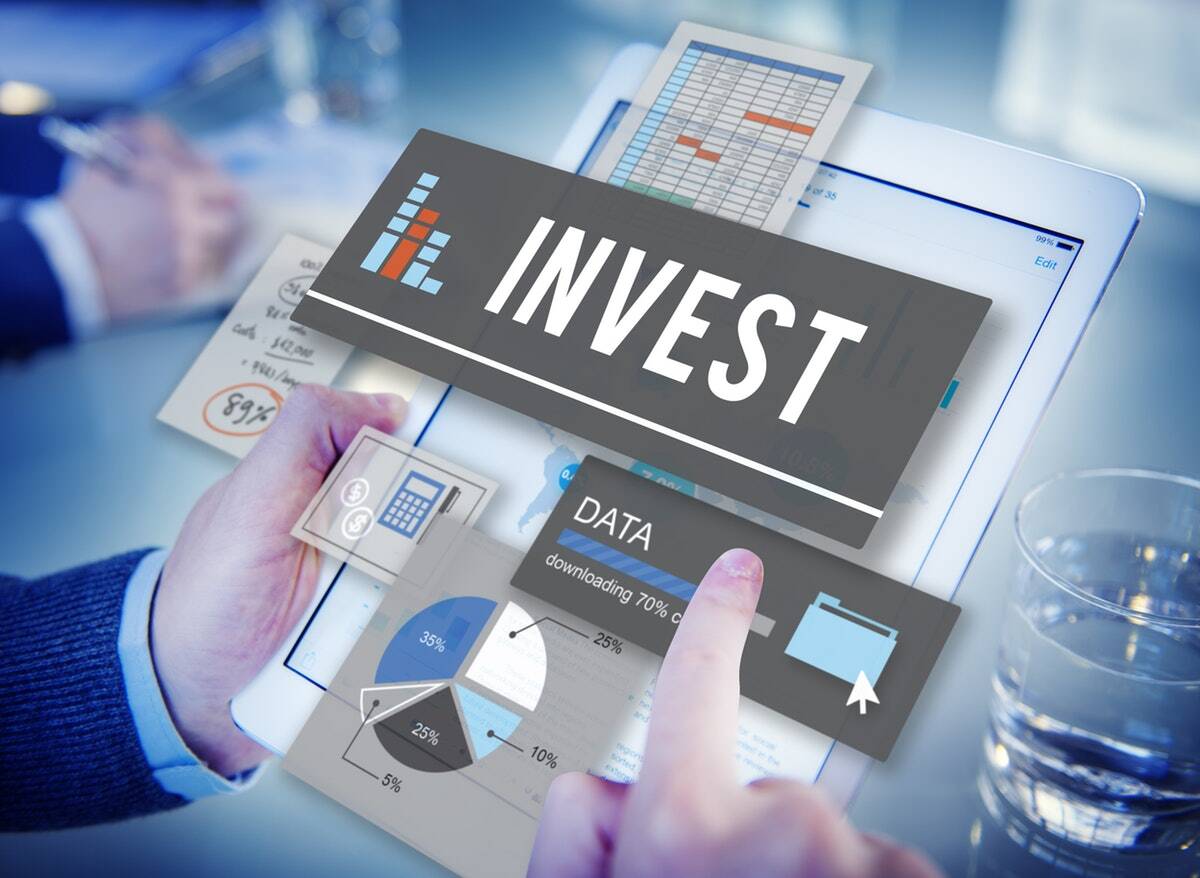 10. Invest in a Business
Investing directly in a business by offering some capital is another way to generate passive income in India. The company does not need to be run by you.  A proven and successful business, or one that has already started, will be an excellent investment. India's common term for you is "dormant partner". 
Investing in a dormant business will make you a dormant partner and gain returns. Venture capital is used to fund startups in this way. Unlike investments, you will become a partner in the business and not just a passive investor.  You should ensure that the business you invest in has a reliable track record and its owners conduct business according to the rules.
Benefits of Passive Income
One of the most talked-about and coveted elements of personal finance is passive income. Passive income can contribute to many positive financial outcomes, from building huge fortunes to escaping salary-to-salary lifestyles.
But this raises the question: why is passive income so important? Creating financial security, stability and freedom in your life means passive income. Passive income does not depend on your time and effort, so it can significantly enhance your prospects for wealth accumulation.
In addition to increasing your income, passive income can also improve your financial situation. If that doesn't make sense, the rest of this guide will discuss the top 10 reasons why passive income is essential. Let's get started!
Worked on financial stability
One of the most significant achievements you can achieve on the road to affluence is financial stability. Assuming you look at your financial situation and know for sure that you can survive a solid economic storm, you are on a healthy path at this point.
Surprisingly better than that, assuming you can count on cash without having to work every 10 cent coin, your financial strength isn't too late at that point.
In addition, the more money you deposit, the more specific and stable you will be in your funds. You can relax and look at the 10,000-foot view to the point where you don't have to disassemble for every dollar you buy, so you can make smarter money decisions that will help your financial position. It's a great little cycle and one of the main reasons simple income plays such an essential role in personal accounting.
There is no such thing as live check pressure to check. Moreover, if this is your situation, adding a touch of simple income to your life may be the best progress you can make. I don't think it's a mystery that trading time with the dollar can be a little overwhelming. The more you can isolate yourself from your addiction to the next check; the easier your life will be.
From my personal experience, moving away from the check-to-check lifestyle is probably the most essential advantage of automated sales. Assuming you're saving all possible dollars and burning out just to move on to the next check (believe me, you know how annoying it is), at this point, I have some access. We strongly encourage you to pursue and promote possible sources of income.
Achieving the goal is easy.
Have you ever thought in-house that "If you're lucky, you can make more money and you'll reach your financial goals faster …"? That's another reason why automated revenue is so significant. Regardless of the financial goal you are trying to achieve, if you encourage some accessible income flow that allows you to bring in cash throughout the day, you will be far beyond your goal. It will be achieved quickly.
More freedom to pursue your passion
When you move away from the check-to-check lifestyle and have a simple income that rolls into your financial balance, you have the opportunity to pursue your interests and your dream career out of nowhere.
Consider this: When you rely on your dynamic salary to achieve your goals, it's not difficult to get involved in a job you can't handle. So it's hard enough to quit your job. However, working is incredibly annoying if you need more money to cover your rent. This is expected in about two weeks.
On the other hand, if your account is constantly running automatic revenue, you have the opportunity to find what you need to look for. Frankly, automatic payments give you a choice. In addition, these decisions create opportunities.
Similarly, automatic income allows you to live and work from where you usually need it.
You don't have to work constantly to earn a simple income, so you don't even have to work from a specific location. Now, as long as you can raise enough auto-payments to fund your lifestyle, you can venture to every corner of the globe if you need to. Also, many do so!
Get out of the workforce.
For some individuals, retirement must be reached later. Retirement is probably not as far as you might think, assuming you encourage some spikes in automated income.
If you think of quitting at a young age, automated income should be your super-monetary focus. Simple whether that means building a business that works even if you're not there, investing resources in the stock market, or combining at least one or two sources of funding Income is the basis for quitting at a young age.
More financial flexibility
With a personal budget, the more cash benefits you can get in your life will make you better. Overall, the more room you have between your costs and your salary, the easier your financial life is.
In addition, if your monthly automated earnings are stable, you will find it much easier to get their financial benefits.
For example, imagine that your monthly cost is $ 3,000 these days. For instance, if your family's wage is $ 4,000, your monthly allowance will be $ 1,000. That's not a bad thing, but instead of assuming that you're spending an additional $ 2,000 a month on the mishmash that's common with auto-earnings, your life has become much more manageable.
After all, we've been discussing it so far. There is a common quality between all. It's easy; automated earnings have an exciting approach to relieving financial pressure. I will know. Being on both sides of the situation, it can be said that living on a simple income is much less stressful than living without it.
Simple income builds your financial security, benefits, opportunities, and more, so it's common to help relieve your financial pressure. So, if you feel a little tight on your finances, you may need to give a little more weight to your simple income.
As mentioned at the beginning of this article, automated money is not limited to the time and effort you can spend on it. Thus, simple income can be earned through working hours, at least when you are asleep.
Procurement is incredibly exciting, even at the risk of knowing how much I'm an accounting geek!

Nothing is better than waking up in the morning and earning hundreds of dollars while you sleep.
You can say that the more positive you are about your financial situation, the more specific you are about them.
Work on your financial coherence
The last reason that simple income is so important is that it can help you tackle your financial coherence. From saving to donating with confidence, the more automated payments you have, the easier it will be to stay predictable in your financial life.
In Conclusion
There are ten legit passive income ideas in India that you can implement with relative ease. Most of these ideas require no skills or even education. As a result, passive income can start earning right away.
A sound monetary situation is defined by passive income, which is outstanding. I cannot think of a single drawback to gaining easy income from reducing your financial pressure by working on your monetary stability.