Trends
Top 10 Best Prepaid Credit Cards in India
Top 10 Prepaid Credit Cards in India
Credit cards can be found almost anywhere. They are now employed in practically all core procedures, from purchasing things from a store or conducting an online transaction. A credit card can assist you in developing a healthy lifestyle, and because you have a set amount for which you must take out credit, you can also restrict yourself from overspending. Credit cards are one of the fastest-growing components of the economic system, and as we get closer to the source of digital transactions, they are more and more economical.
Furthermore, because credit cards guarantee full security, you can use them for any type of electronic payment right away. On the other hand, credit cards are a safer place than debit cards.
But, with every bank providing new credit cards with fantastic perks, how can you know which one to choose?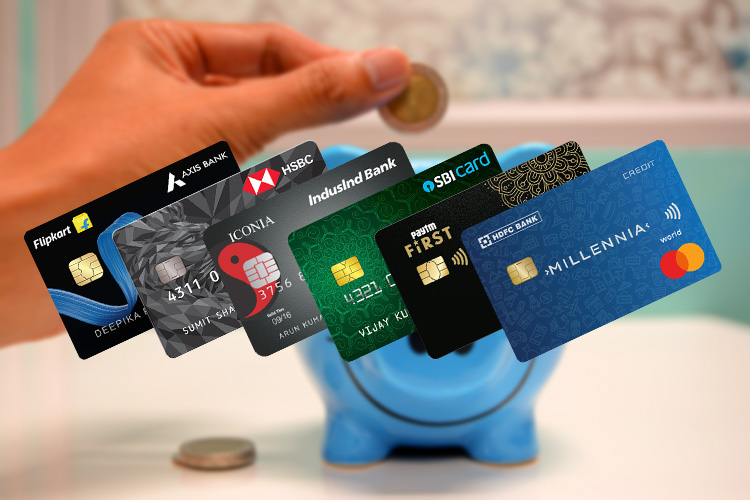 Credit cards come in a variety of shapes and sizes. Selecting the perfect one is never easy. People typically request credit cards from their banks. However, when purchasing a credit card, you must only consider the best option. Nothing is free; you have to pay the amount in the future, select a credit card as per your budget and lifestyle, etc.
If you're thinking about picking a credit card on your own and finding it difficult, you've come to the perfect place. We'll inform you about just the best credit cards and how to register for them, as well as their service to customers. Let us begin by discussing the finest credit cards with the highest level of customer service.
Prepaid cards, maybe the most misinterpreted payment cards of all ages, are excellent tools for staying on track when you've been overspending. Rather with the prevalent perception that anyone who carries a prepaid credit card is a careless expenditure, individuals prefer to keep a balance on their cards.
But, if you're still not convinced, let's dig a little more into what they're all about.
A credit card is a convenient way to spend money without carrying cash. Banks issued this payment card to cardholders, often known as digital money. As a result, you can enjoy your purchases while having the option of paying for them later.
A credit card normally has a bank-set pre-approved credit card limit, and you must repay the amount by the deadline. There seem to be a plethora of credit cards available. Farmers now have access to credit cards, known as Kisan Credit Cards, provided by the government. Choosing the Best Credit Card among many choices for all of your requirements could be difficult.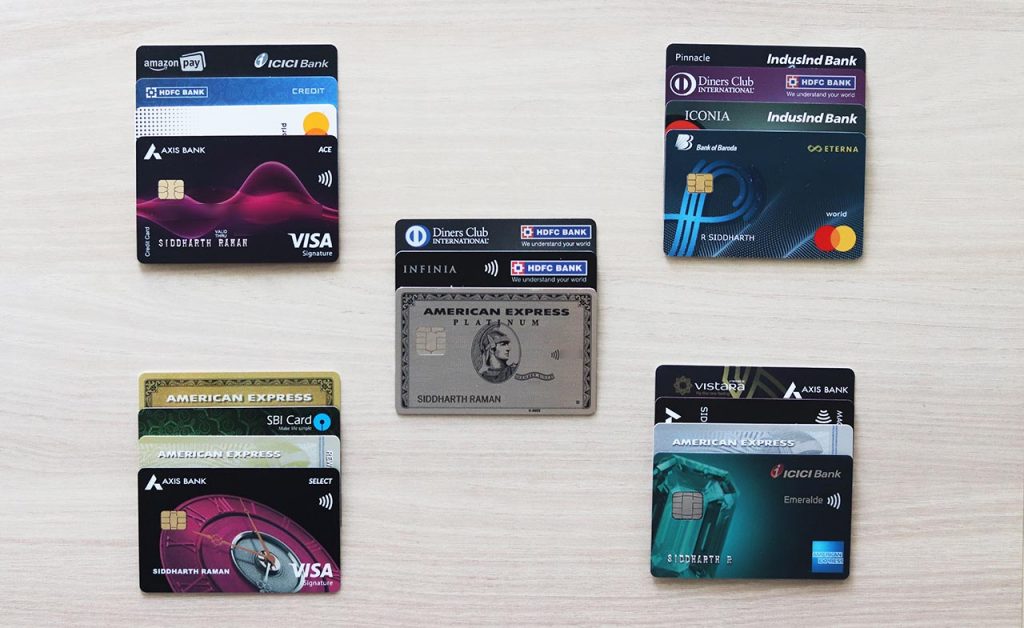 For instance, if you enjoy online shopping, a "Shopping Credit Card" is the greatest option for you. These credit cards provide discounts, cashback, and incentives. If you are a regular traveller, a Travel credit card might be very useful. These credit cards allow you to earn air miles and access airport lounges, among other benefits. As you can see from the examples above, credit card companies provide several credit cards for different needs and use. When you have too many credit card possibilities, you may become anxious and make a poor decision.
You can choose a credit card type based on your needs and usage.
Cash is available in a variety of forms. One of them is a credit card. A credit card is a form of plastic money that simplifies life. You can buy products and services on credit with a credit card. You must repay this money per month or, at the absolute least, before the end of the interest-free payment term, or you may be charged fees on your remaining sum.
Why do people use credit cards?
A debit card provided by a bank or financial organization is quite similar to a credit card. On the other hand, credit cards allow the cardholder to borrow money from a commercial bank to pay for products and services.
1. Buying Power: Credit cards allow cardholders to make locally and internationally purchases. They also allow you to make purchases online and in stores over the phone. Most credit cards, particularly MasterCard and Visa, are recognized almost everywhere.
2. Buy now, pay later: Credit cards make buying on credit incredibly convenient. Using your bank balance, for instance, is generally not a good choice if you're spending that money on recurring monthly costs. Instead, you can pay using a credit card and refund the funds to the bank at the end of next month. Rather than utilizing your own money, you've taken use of pressure. Furthermore, credit cards are the ideal instrument for keeping track of our expenses; therefore, they may assist you in budgeting.
3. Bonuses: Almost all banks and other financial organizations that issue credit cards provide different benefits and returns on our everyday purchases. If we want to book a cinema ticket, for example, we can choose from various offers from various companies. Some additionally provide incentives such as "Buy 1 Get 1" tickets, which are only beneficial to the customer.
Credit cards can also be used as a form of crisis insurance. To keep oneself afloat in the case of a medical emergency or another unforeseen occurrence, one must retain emergency savings equivalent to six to twelve months of salary. A credit card might assist you in dealing with unexpected bills.
Prepaid Credit Card Types:
Today's prepaid credit cards come in a variety of shapes and sizes.
1. Open looped cards – Display the network affiliate's brand logo, such as Visa or MasterCard. All payments, banks, and commerce outlets accept it.
2. Commercial chains or shopping centres offer semi-open loop cards hybrid cards. They can use them in any location that has these companies' stores.
3. Shut looped cards – Cards that can only be used at the location where they were issued.
4. Reloadable – Cards that allow clients to add money after they have used them up.
5. Non-reloadable cards – Similar to a one-time use card, and non-reloadable cards, such as gift cards, can indeed be replaced with money once they have been used.
It is entirely your decision which type of prepaid credit card you will use. It depends hugely on just how you plan to use it, how long you would like the card to last, and whether you want a reloadable card so that you can keep using this after the original balance has been depleted.
Furthermore, prepaid credit card options vary depending on the bank and the types of cards they provide.
What Are The Advantages Of A Prepaid Credit Card That Isn't Charged?
Ordinary customers frequently feel that a prepaid credit card is hard to manage or obtain. The reality, on the other hand, is rather different. When you use a free prepaid credit card, you may take advantage of several advantages.
To begin, as previously said, you can make direct payments or direct bank transactions into your bank and then utilize the funds with your card. This eliminates the need to deposit your salary into your account manually.
Furthermore, rather than holding you up for a specific number of commercial days, the money hits your entire account. These credit cards may be used everywhere, eliminating the various problems associated with cash transactions. You can also make ATM cash withdrawals at the same time.
Next, your credit score isn't as important as you would think, and neither is the fear of overspending. With a prepaid credit card, you only spend what you intend to, except for some extra cash set aside for emergency expenditures.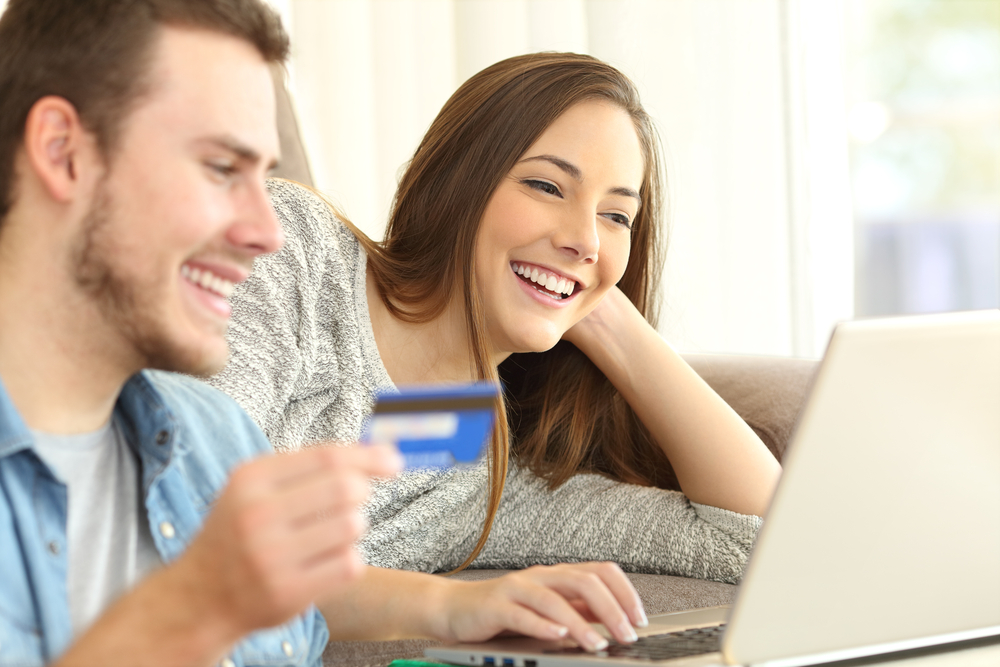 We'll go over the top 10 credit cards in India in this article so you can choose the one that best meets your needs.
Prepaid Credit Cards in India
1. HDFC Regalia Credit Card
A monthly salary of Rs90,000 is advised to register for this credit card. The HDFC credit card has an annual charge of Rs25,000. The membership cost is likewise Rs25,000, but it is waived if you spend Rs40,000 on the card during the first 90 days. It is HDFC's most famous and advantageous card. It provides a plethora of advantages to its clients. The following are some of its consumer services:
Customer support
It offers a variety of services to its clients. These advantages pertain to health, dining, and various other perks.

Every year, HDFC commemorates its founding. As a result, if a consumer spends Rs8,00,000 per year, they will receive 15,000 reward points.

It also comes with a bonus of 25,00 reward points.

HDFC offers four reward points for every Rs150 spent.

One reward point is worth Rs 0.50.

These reward points can be used to buy an airline ticket or a hotel reservation. As a result, it also offers a travel package.

The package covers Rs1 crore in the event of an unintentional fatality in flight.
The HDFC Regalia Credit Card offers the following services to its clients.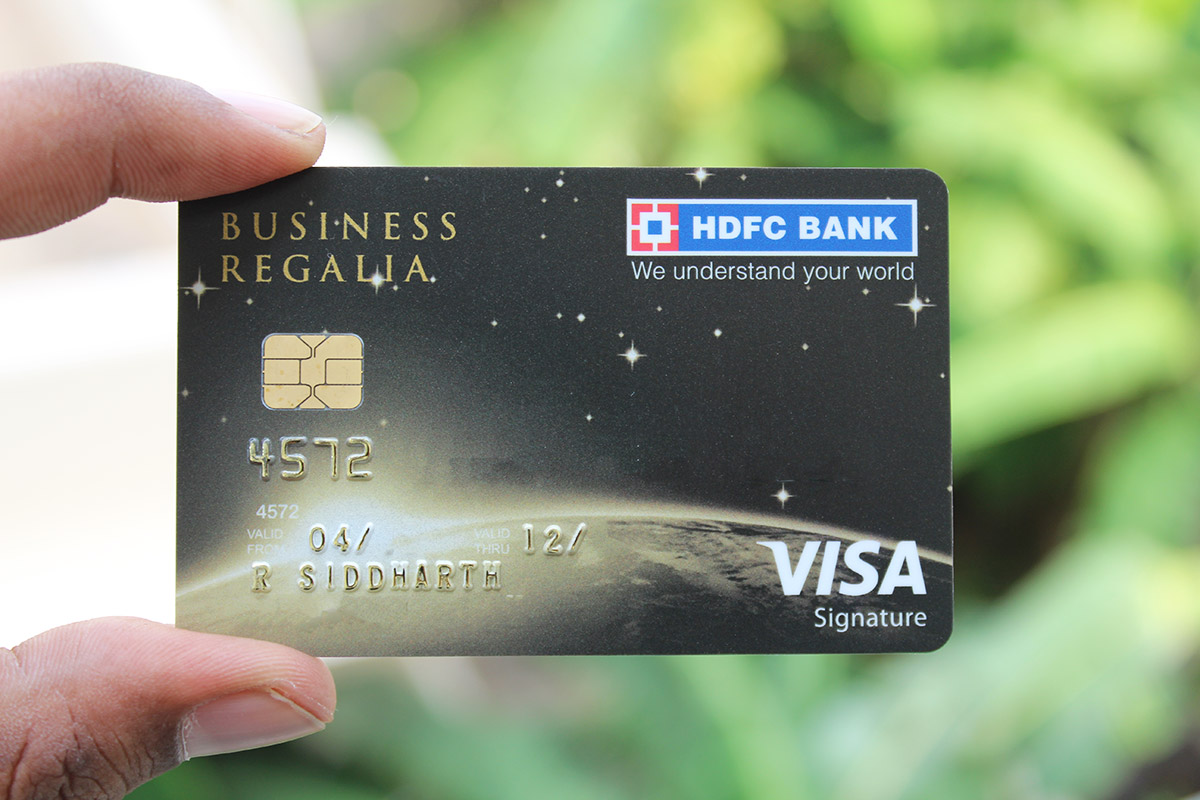 2. REWARDS CREDIT CARD FROM CITIBANK:
There is no cost to join. As a result, this card is included in the best credit cards list. Isn't that fantastic? If you spend more than Rs. 30000 in a year, you will be exempt from paying the yearly charge. Even the average person is expected to spend around Rs. 30,000 every year. Aren't you convinced? As a result, you may easily take advantage of the annual subscription waiver advantage. If you could get the fee structure eliminated, as you almost certainly can, this becomes a nearly free credit card.
3. HSBC Platinum Visa Card
People love the HSBC Visa Platinum Card for its fantastic perks.
Cardholders receive discounts and other benefits in addition to cashback and incentive points. The HSBC Visa Platinum Card comes with the following features:
You can get 10% cashback on all types of purchases during the first 90 days if you make nearly nine money transfers. In addition, the minimum outlay should be INR 10,000.

For every INR 150 spent, you will receive 2 points.

You'll also earn EXTRA points with certain partners.

You must spend a minimum of INR 4,00,000 each year and get 5x incentives on all subsequent transactions.

You must spend nearly INR 50,000 in a month to qualify for movie coupons.
You'll also get a fuel surcharge waiver when you pay for gas with the card, as well as dining savings through the HSBC Dining Privileges program.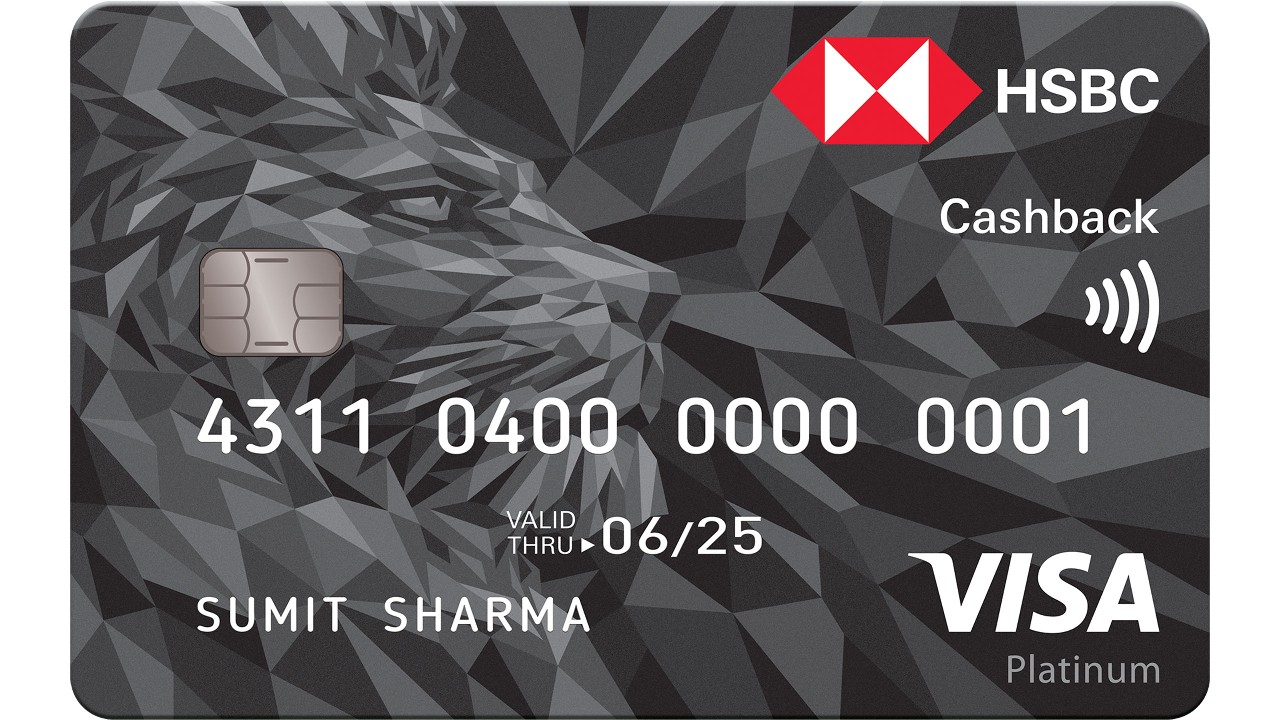 4. SBI Credit Card.
You can transfer the amounts with your other credit cards to SBI Card at a cheaper interest rate. You could also make EMIs out of your transactions. With the SBI Card's Easy Money and ATM Cash services, you can get cash right away. Easy options like Auto Pay, Register & Pay, and Fast Pay make it simple to pay your utility bills. In addition, you may choose three main types of insurance coverage with your SBI Card, including accidents, health, card loss, card theft, and more.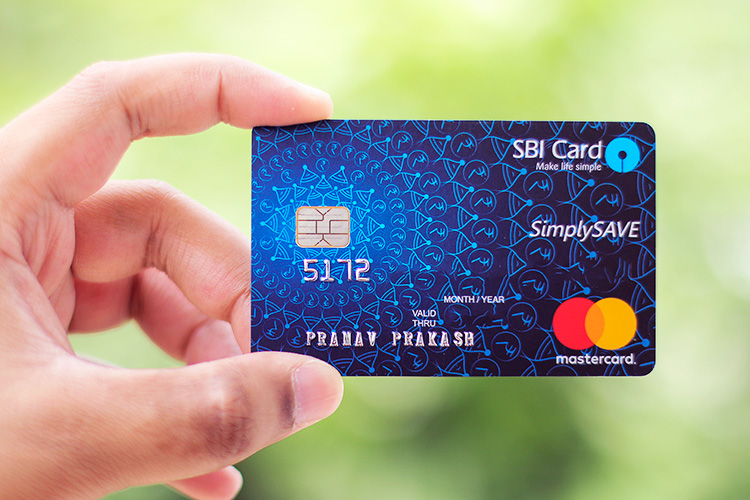 5. Yes Bank Preferred Credit Card
It is a substitute for HDFC Regalia (which has depreciated) and is pretty simple to obtain approval for. This card is ideal if you prefer to use your points largely for air tickets or even Amazon coupons. Yes bank entered the credit card market in 2016 and is rapidly expanding. Their latest sales promotions are compelling enough just to make one of its credit cards a viable option.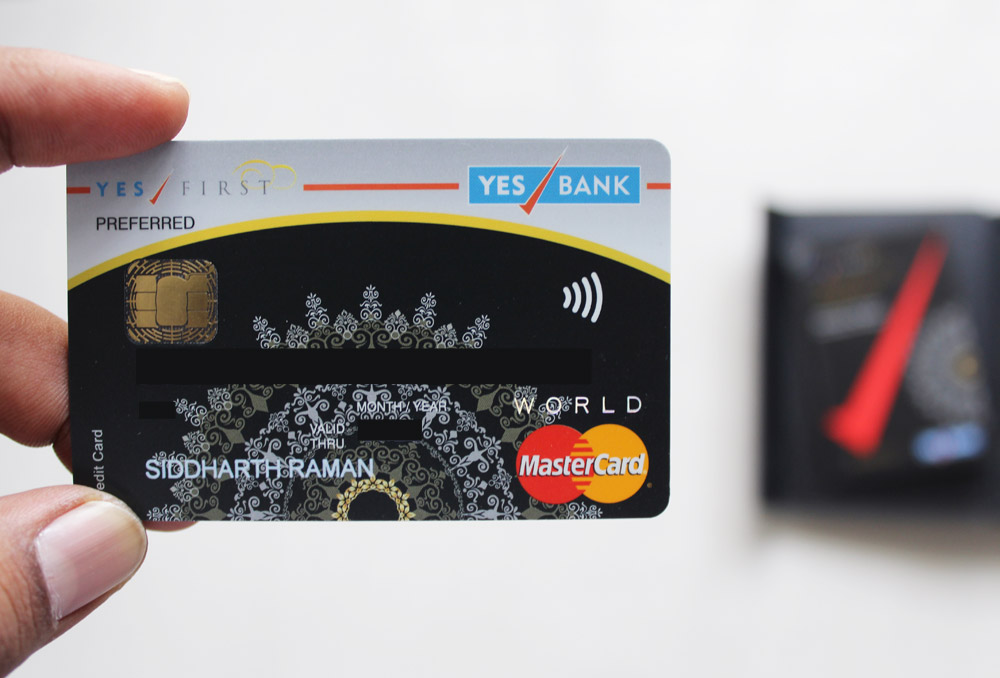 6. Debit and credit cards issued by RuPay
Currently, 14 Indian banks have introduced RuPay credit cards, with NPCI planning to add more in the future. IDBI Bank has released RuPay debit cards, while SBI will shortly issue RuPay credit cards, as well as Rupay Prepaid by Sodexo and RuPay prepaid smart cards by IRCTC.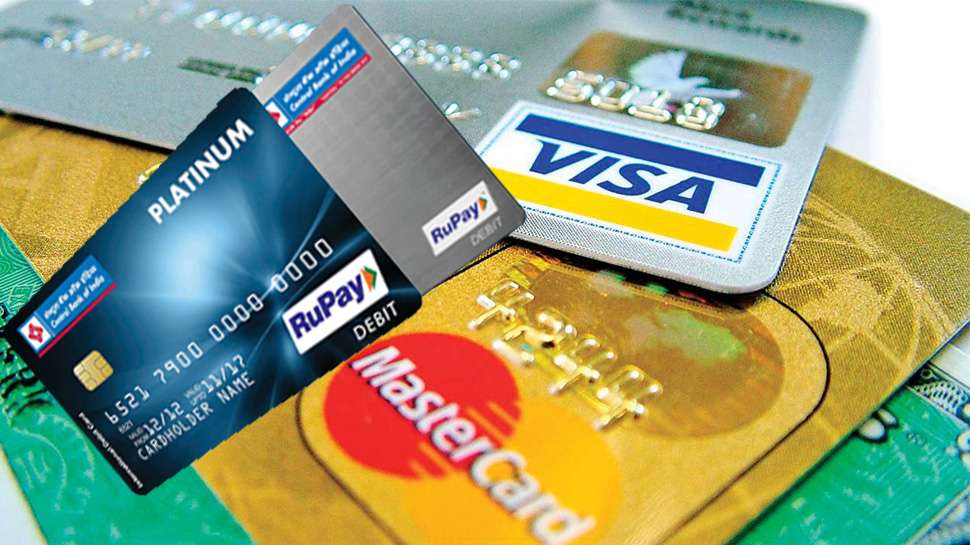 7. ICICI Amazon Pay Card
This is the credit you get if you want to get into the credit card points game without paying an annual charge. The ICICI Amazon Pay credit card is noted for its incredible integration with ICICI Bank, which allows the card to be sent in under 72 hours to customers who bank with them. Apart from that, it provides excellent value for Amazon Prime members, and they occasionally run other promotions. Because it is a fee-free card, it is quite valuable.
8. Pinnacle Lifetime Free Credit Card from IndusInd Bank
The IndusInd Bank Pinnacle Credit Card comes with a variety of outstanding rewards and welcome bonuses that are tailored to the needs of the cardholder. Although the membership cost is relatively hefty, the benefits received are even greater.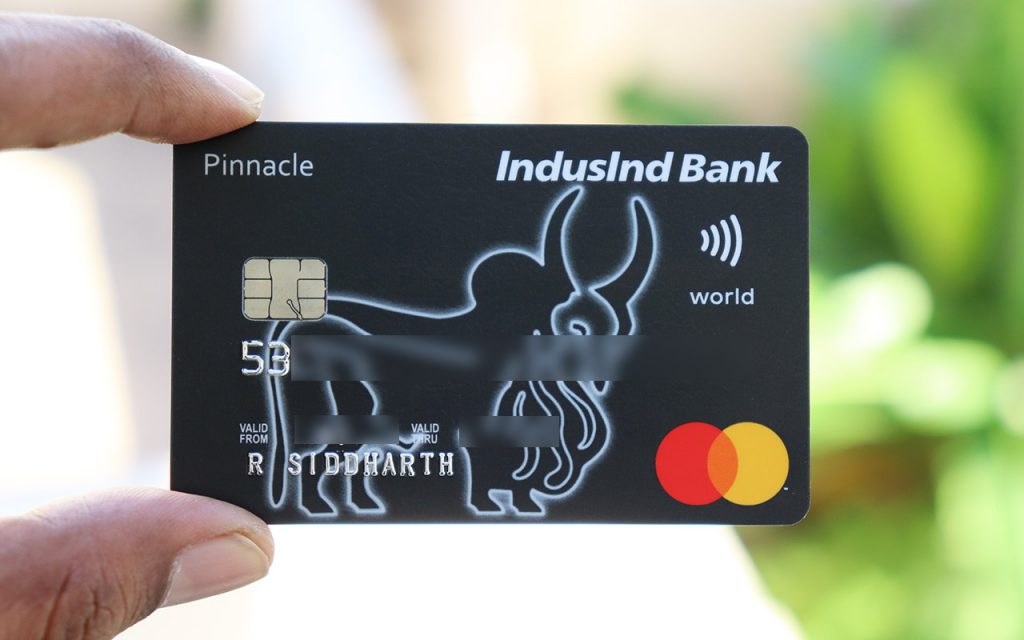 9. American Express Membership Rewards Credit Card
If points are converted to a statement credit, the cashback rate is 0.5 per cent; if points are redeemed for statement credit using the 18 Karat Gold Collection, the cashback rate is 9%.
If you use the 24 Karat Gold Collection to redeem for statement credit, you'll save 10%.
Joining Fee: Nil if you apply through a referral link, Rs. 1,000 + GST if you don't.

Renewal Fee: If you spend a lot on your card, Amex will usually waive the fee.
Nil if total spends exceed Rs. 1,50,000, Rs. 750 + GST if total spends exceed Rs. 90,000, Rs. 1,500 if total spends do not exceed Rs. 90,000, Rs. 1,500 if total spends do not exceed Rs. 90,000, Rs. 1,500 if total spends do not exceed Rs. 90,000, Rs. 1,500 if total spends do
Regular: Nil if total expenditures exceed Rs. 1,50,000, Rs. 2,250 + GST if expenditures exceed Rs. 90,000, Rs. 4,500 otherwise.
Waiver of the fuel convenience fee Discounts of up to 20% at selected restaurants Emergency Card Replacement
Though the American Express Membership Rewards Credit Card has a low reward rate, it sparkles when you exchange your Membership Rewards Points for 18 Karat or 24 Karat Gold. Let's perform some arithmetic to figure out the reward rate if you only make four $1,000 transactions per month and redeem from the 18 Karat Gold Selection.
The only caveat with this card is that you must limit your spending to four transactions of Rs—1,000 (a total of Rs. 4,000) every month to receive the highest cashback rate.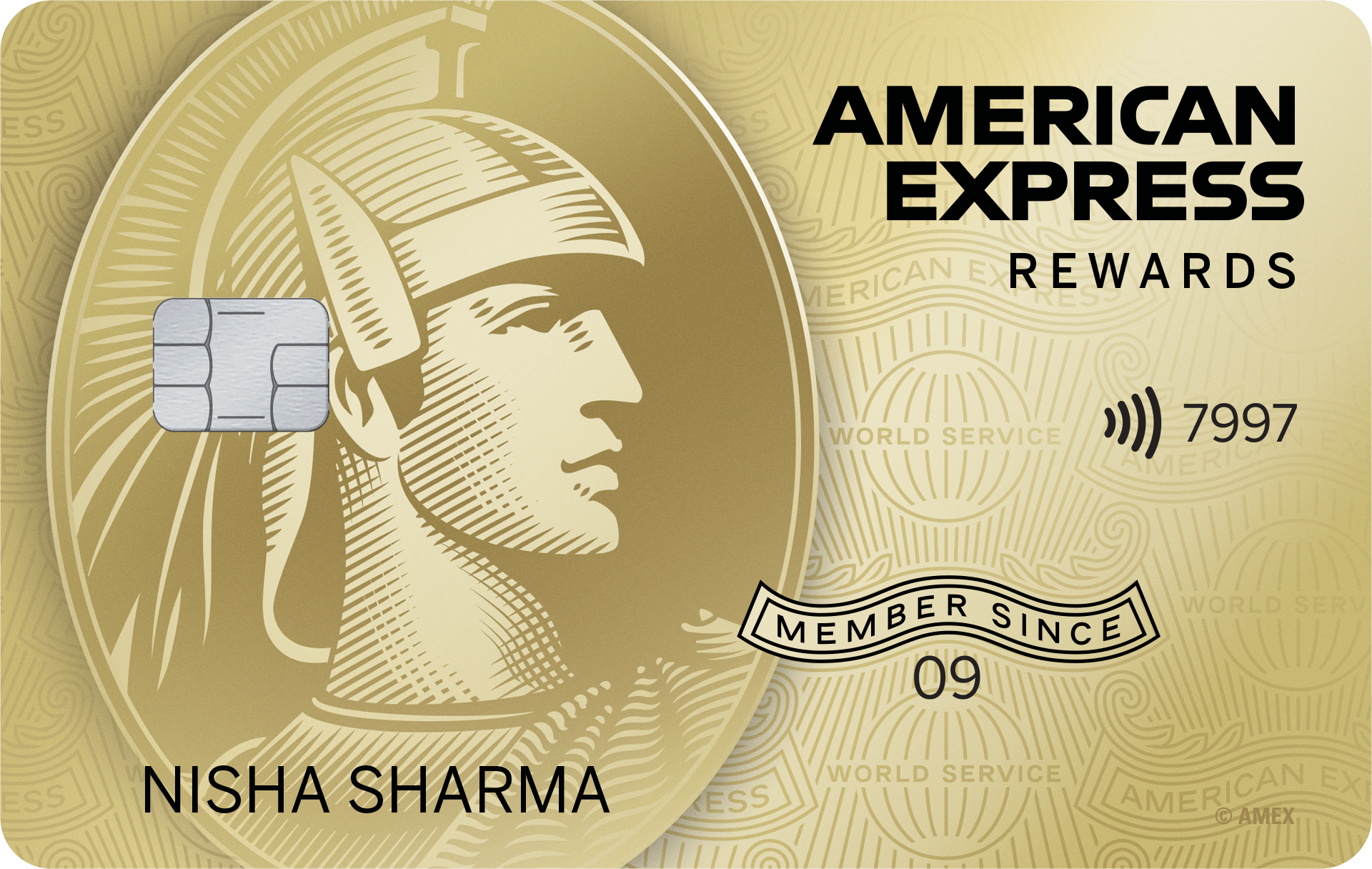 10. Citi Platinum Credit Card from Indian Oil
This credit is suitable for you if you're using a private car daily and are concerned about the growing cost of gasoline and diesel. It will help you save money. Oil from India As per the list of 2020, the Citi platinum credit card is one of the top ten credit cards. It costs Rs1000 plus GST every year. The membership cost is Rs1000; however, it will be waived entirely if you spend Rs30,000 or more. The best aspect of this credit card is that it only requires a monthly salary of Rs30,000 to register for it. It rewards clients with turbo points, which can be redeemed at any time. The credit card's additional customer benefits are listed below:
Customer support
This credit card can give you up to 71 per cent off petrol per year.

Customers who purchase this card before September 30 will receive a reward of Rs.250.

It charges Rs.1000 in annual fees, but if a consumer spends over Rs.30,000 in a membership year, the annual payments are waived.

It awards four turbo points for every Rs.150 spent at Indian oil stations or partner retailers.

This credit card was awarded two turbo points for a grocery store purchase of Rs.150 and one turbo point for regular purchases of Rs.150.

1 turbo point = Rs.1 in terms of fuel redemption

1 turbo point = Rs.0.30 for other purposes
The Indian Oil Citi Platinum credit card provides several benefits. It has very inexpensive rates in comparison to others and offers substantial fuel savings.
Article Proofread & Published by Gauri Malhotra.