Trends
Top 10 Most Promising Facility Management Companies in India 2022
Top 10 Most Promising Facility Management Companies in India 2022
These days, corporate entities are not only focusing on their businesses but also looking for ways to make an impact in the communities around them. Facility management services help small and medium-sized business owners to focus on their core competencies rather than spending time and effort managing facilities.
Facility management services are a key element of any successful business operation, whether it is a large commercial building or a small office. While the phrase facility management isn't exactly new, its focus on the "management" element has grown in recent years to encompass not only the physical plant but also the human resources involved with running it.
These management services are very important for any business as it ensures that all the facilities of the workplace are in good working order and make sure that the employees can work in a comfortable environment.
Facility management services provide an important role in a wide variety of industries. They help to ensure that the facilities are always running at optimal levels and that they meet industry compliance standards. The importance of this cannot be understated, as it will have a direct impact on your business's success or failure in the long run.
The Indian facility management market has been expanding at a fast pace. The industry is expected to grow at a CAGR of 12.6% to reach $5.5 billion by 2022, according to the latest research report by Future Market Insights (FMI) titled 'Facility Management Market in India 2017-2022'.
The growth of facility management services can be attributed to factors such as an increase in the number of large-scale industrial parks and modern office spaces, increasing demand for integrated facilities management services from corporate houses, and a growing outsourcing tendency among small and medium companies. Consumption expenditure on facility management services is highest in the case of hotels.
The growing emphasis on outsourcing non-core operations and growth in the real estate sector is also expected to drive the Indian market for facility management services. Along with this, the market is projected to be driven by government regulations on safety measures and environmental concerns to follow green practices.
What is Facility Management?
Facility management is described as a service that is provided by an outsourced company to ensure the best possible working conditions for all its clients. It's not only about maintaining and repairing facilities but also making sure that there is proper documentation of the same.
Facility management services are the activities performed by a facility manager and staff to anticipate, prevent and resolve problems relating to planning, managing, maintaining and utilizing facilities. 
FM is a highly specialized field that encompasses all aspects of building design, construction, operation and maintenance. It combines many different functional areas including technological know-how, business knowledge, people skills and problem-solving ability.
It is the efficient and effective use of buildings, grounds, equipment and related resources to achieve institutional goals. The term facility management may refer to both the process (a series of administrative practices) and the function (the department or organizational unit responsible for carrying out that process).
These are the Best Facility Management Companies in India in 2022
1. Enviro-India
With over 22 years of experience in Integrated Facilities Management, Enviro was created to provide clients with high-quality services for the upkeep of buildings, the environment, and machinery, all while employing in-house resources. 
It has over 115 clients, including educational, residential, and commercial clients, as well as hotels, resorts, municipalities, and other businesses. This is a true "Made in India" success story.
Supported by a bespoke SaaS-based building management solution, E-More, for example, is a remote management system for commercial properties. Enviro provides customised and optimised end-to-end remedies for integrated facilities management.
It has a complaint management system for the residential sector, using an application-backed and dedicated customer service cell. A single number and resolution service have been effectively implemented in 35 residential spaces.
It is a corporation that prioritises sustainability. Enviro strives to be environmentally conscious, and Green Cover Management is an area where it excels. TUVSUD South Asia has certified Enviro as ISO 9001:2015, and DAR Germany has accredited it.
2. ServiceMAX Facility Management 
ServiceMax, leading housekeeping and facility management Company with ISO 9001:2008 and ISO 14001:2004 certifications, strives to provide cost-effective and customer-centric solutions to assist its corporate clients and society at large in creating a more eco-friendly and cleaner environment.
Mr Narendra Kala, Founder & Director, founded ServiceMax in August 2001 with the sole purpose of offering comprehensive facility management services to MNCs, Indian corporates, industries,  manufacturing companies, shopping centres, multiplexes, and huge office complexes.
When it comes to delivering superior housekeeping and facility management services, ServiceMax is now a household brand. It currently employs over 750 people who provide complete facility management services to medium and large scale businesses throughout Noida, Delhi-NCR, Northern, and Eastern India.
Its main purpose is a commitment to quality service, continuous staff training, customer satisfaction, time-bound services, and a high level of professionalism, ServiceMax aspires to become one of the top Facility Management Services providers. ServiceMax is dedicated to improving the breadth and quality of its products regularly.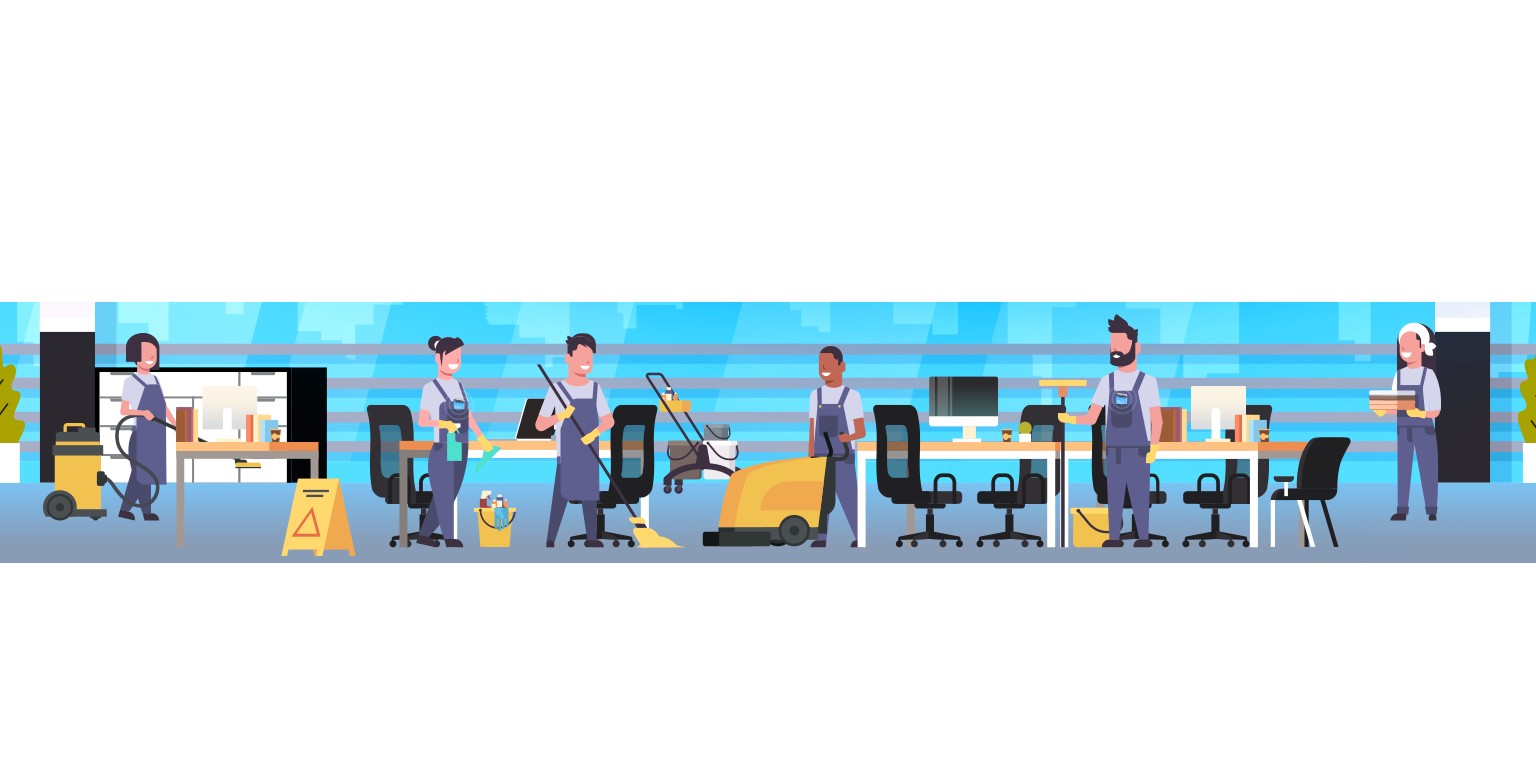 3. CLR Facility Services Pvt. Ltd.
CLR facility services have more than 400 clients in more than 80 cities. The corporation employs 25,000 people across 14 locations. CLR is a corporation that specialises in facility management, contract workforce, and human resource solutions. It is a complete and integrated facilities management firm that focuses on technology-driven solutions.
The company has successfully proved that Indian enterprises can be as efficient as any other multinational company when it comes to facility management, based on its more than a decade of expertise.
CLR Facility Services Private Limited is now a household name in the facility management industry and is well regarded. The organisation is ISO 9001:2015 and OHSAS 18001-2007 certified. CLR is passionate to give world-class and cutting-edge facility management services to its prospects.
Mechanical and electrical managing, building management systems, plumbing and construction, water treatment systems, fire security systems, and other technical services are provided by the organisation. CLR also provides soft services such as housekeeping, garbage management, logistics planning, post-management, and guest house management.
Workspace support, production support, transportation management, skills development services, mailroom services, personnel & payroll services, office & helpdesk support, and a variety of other services are all provided by the organisation. It is one of India's leading facilities management firms.
4. A La Concierge Services Pvt. Ltd.
In 2002, A La Concierge was founded by Mr Chaitanya Sinh, who is the company's managing director. Concierge service, event management and value addition are the three major areas of specialisation for this comprehensive support services organisation. For high-end residential complexes, an amenity reservation application has been developed.
The company distributes its services in a variety of methods, including an online portal that provides detailed information and costs for the company's services. The mobile application makes it very simple for customers to obtain information regardless of their location. 
Clients can use the company's courier and delivery services to order local, domestic, and worldwide couriers. Relocation, cleaning, vehicle transfer,  driving licence, deliveries + errands, banking + payments are among the company's services.
In India, this company serves more than 75 multinational corporations with approximately 2,50,000 end-users. Their customers rely on the company to meet their needs daily. This company is one of the most respected facilities management organizations in India.
In 2014–15, ALC was ranked as India's Number One Concierge Company. In 2014, it was named the "Best Facility Management Organization in India" by the renowned LOKMAT award.
5. Quess Integrated Facility Management Services
Quess Integrated Facility Management Services has served the requirements of over 900 sites with over 250 million square feet of facility space in a variety of sectors and industries.
This organisation aims to maximise facility management for their clients through continuous service improvements, value addition, and cost reduction.
Housekeeping, cleaning, waste management, helpdesk services, event support, food services, reception services, and retail management are among the company's services. Manufacturing, industrials, healthcare, hotels, and pharmaceuticals have all benefited from their facilities management services.
It has a devoted team of 22,000+ people and pan-India operations with 33 locations in 22 cities as India's foremost comprehensive facility management provider and biggest private-sector employer. 
The company's membership in the Worldwide Cleaning Industry Association, ISSA, as well as practises that comply with ISO 9001:2008 and OHSAS, adds to its commitment to quality. Additionally, it has been certified as  'A Great Place to Work,' which speaks volumes about the quality of its culture, people, and procedures.
Recognizing the importance of facilities management the company makes certain that its clients receive the best possible service. By establishing management systems, training, and developing skills for its personnel, the company continuously monitors and enhances its service offerings, guaranteeing that the services effectively fulfil the needs of its clientele.
6. Nouvel Facilities Pvt. Ltd.
Nouvel Facilities is a non-profit organisation that was founded in 1997. The organisation, which has 200 branches across India, employs 3000 people. Facility management, ambient scenting, handyman services, turnkey interiors and plant rentals are all part of Nouvel's complete offering.
General estate and office administration, liaison and customer representation, contract management, energy management, preventative and predictive management are all part of the company's facility management services. The company's process involves service delivery strategy, cost-cutting methods, innovation and best practices.
Nouvel Facilities was established in 1997 to start a revolution in the operationalization of numerous sectors. The company has stood out in delivering exceptional services to its clients as an overall solutions provider for facility management and ambient scenting. Nouvel is re-inventing the facilities sector through its innovative approach.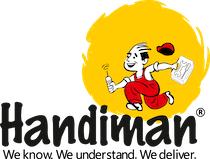 7. Handiman Services Limited
Handiman is an ISO-9001:2015 certified firm that delivers cost-effective and customer-centric facilities management solutions. It was founded in 1998. It has a significant presence in Mumbai, Bangalore, Hyderabad, and Chennai, as well as a network that reaches all of India's main cities.
Handiman delivers a "Total Facility Solution" by acting as a "Care Taker" as well as a "Better Service Provider." It's not just about keeping or guarding your property; it's also about alleviating your concerns about service delivery uncertainty. 
As a result, you may entrust Handiman with the care of your property. It is a leading end-to-end management solutions firm that specialises in payroll outsourcing, temporary and permanent staffing, as well as assessment services for clients.
Housekeeping services, technical services, gardening services, security services,  pest control services, sanitization services, and specialised services are among the company's offerings. They offer a variety of services to businesses and residents, including one-time cleaning, post-construction cleaning, electrical, security, plumbing, and carpentry, among others.
8. Dusters Total Solutions Services
Dusters Total Solutions Services (DTSS) is one of India's top and fastest-growing Facilities Management Service providers. DTSS maintains over 125 million square feet of client space for 800 clients across 1200 client sites in 50 cities and towns, with a workforce of 26,000 professional workers.
Dusters and Total Solutions amalgamated in 2008 to establish Dusters Total Solutions Services, one of India's leading FM service providers. For the past 43 years, DTSS has been a part of the SIS Group, India's premier security and business services organisation, serving 9000+ customers through 229 branch offices and employing 1,25,000+ people.
The DTSS ethos emphasises continuous improvement of the service offering, people-centricity through internal growth, and strict compliance, all while focusing on greater reach and scale.
DTSS is the ideal FM solutions partner, providing the full range of FM services for business-to-business customers across industrial verticals in India.
9. Property Solutions India Pvt. Ltd.
The renowned Kalpataru Group owns Property Solutions (India) Pvt. Ltd. (PSIPL), which was founded in the year 2000. PSIPL represents a distinct approach to facilities management in India. It is one of India's leading indigenous enterprises in the Integrated Facility Management Services (IFMS) category.
PSIPL combines systems and processes within a company to create and sustain services that support and increase the efficacy of its solutions. The company's facilities management is constantly redefined and re-engineered to deliver high-quality results while also contributing to the bottom line of our clients. It covers all key components, including technological and soft solutions as well as security management.
PSIPL is committed to providing compelling value-based solutions to its clients through holistic services management strategy and benchmarking to develop workplaces based on core values of quality, integrity, and service excellence.
The certifications ISO 9001:2015, OHSAS 18001:2007, EMS 14001:2015, and EnMS 50001:2011 attest to its commitment to quality, safety, and environmental sustainability.
10. Bharat Vikas Group India Ltd.
Bharat Vikas Group (BVG) is one of India's largest integrated services firms, employing over 75000 people across 800 locations for over 750 customers in 70 cities. It is a full-service provider offering comprehensive services in all areas of facility management, with a special focus on lighting and electrical work. The company was established by Hanmant Gaikwad.
The company offers an extensive range of services, including site assessment, design and project management, facilities maintenance, supply and installation of commercial electrical and lighting products, building automation systems and security systems.
Bharat Vikas Group has received several awards for its commitment to excellence in the industry. BVG India Ltd. is a pioneer of mechanised housekeeping and provides the best housekeeping service by combining personnel and machines. It is an organization that operates in many cities of India. They are also a group of people who are involved in the process of building and developing new projects.
In 2022, it is one of India's leading facilities management businesses. Integrated services, comprehensive facility management, mechanised housekeeping, shop floor cleaning, paint shop maintenance, production support, airport maintenance, and railway coach and station cleaning are among the company's offerings. The organisation follows the philosophy of 'Your Non-Core Work is Our Core Work,' allowing customers to concentrate on their essential business tasks.
Conclusion
Facility management services are an important part of a company's ability to conduct business. Often, facilities management is taken for granted and not given the attention it deserves. This can cause problems later on down the line if facility managers aren't intimately involved in a company's day-to-day operations. 
Facility management services can be a great addition to any company that wants to make sure its offices are running smoothly. The importance of facility management companies in India cannot be emphasized enough. This is because these companies provide a wide range of services that contribute to keeping all kinds of facilities in great condition and ready for use at any given time.
Companies need to choose the best FM service provider as it can help them in reducing costs and maximizing their profits. As a result of the importance of facility management companies in India, many organizations offer these services. How you select your facility management company can have a significant impact on how well your business operates. Therefore, it is important to find the best possible company for you and your organization in order to be successful.
Edited and published by Ashlyn Joy