Trends
Top 10 Best Student Loan Apps In India 2022
The educational goals and expenses you incur should be seen as investments in your future. Studying for a college degree is not just about trying something new but also about preparing you for the future – including one of financial security and freedom.
Adult learners who are re-entering school to build a safer financial future for their families and themselves need to consider to student loans. Investing with student loans fully funded carries a higher risk. To maximize their chances of obtaining scholarships or assistance from employees, they need to make a financial plan before starting such an adventure. 
Best 10 Student Loan Apps in India
Many students do not sufficiently understand student loans in India, and they cannot obtain urgent cash for their needs as a result.
Use any of these best Student loan apps if you're a student who needs money immediately for study materials, fees, or any other purpose.
In addition to saving you time, they will also prevent you from having to borrow money from peers and friends or that you will miss out on something important at college.
1. Cash Bean 
The Cash Bean student loan app is among the best in India, and it is compatible with Android phones. 
Up to Rs.60,000 can be borrowed instantly from Cash Bean. An 18 per cent service and processing fee are charged per loan request. 
The interest rate for your loan is 33 per cent per year. Paperless applications are accepted, and you must demonstrate that you have the income to get the loan. 
It usually takes them 48 hours to process the loan. You must be 21 to 56 years old to be eligible.
2. KreditBee
The KreditBee app is another good option for students who need loans. The company offers a maximum loan of Rs.200,000 and charges an interest rate as high as 29.5% per annum. 
If you are between 21 and 56, you can apply for these loans. Digital applications are also available.
All your documents will need to be uploaded through the app for loan processing, and it is available for both Android and iPhone devices.
3. pocket
Students who require instant loans use the app mPokket. From M Pocket, you can borrow any amount between Rs.500 and Rs.20,000. 
Student ID cards and Permanent Account Numbers (PANs) are needed to apply for these loans.
These documents have to be uploaded via the app during the loan application process.
To apply for loans through mPokket, students must be over 18 years of age and pursuing a college degree at an accredited institution.
Their interest rates vary from 3.5 per cent to 8.5 per cent, depending on how much you borrow.
4. Pocketly
Student loans from Pocketly are known for being quick. 
Depending on the amount and tenure of the loan, they charge interest rates of one per cent to three per cent per month (12 per cent to 36 per cent per year). 
A student can borrow up to Rs.50,000 through Pocketly. Users of Android phones can download the application from Google Play. 
Regularly and on time, paying your monthly instalment will qualify you for top-up loans. A Paytm wallet or bank account or a regular bank account is credited with the money.
5. Red Carpet
This app offers small loans to students, as the name implies. 
Several students require small amounts of money and don't want to be burdened with large loans, and thus, Red Carpet offers loans ranging between Rs.1,000 and Rs.6,000 only.
After the loan has been disbursed, you may choose to reimburse the loan within three months, six months, or twelve months. A bank account will Paytm debit card will be charged.
6. KrazyBee
KrazyBee is another excellent app for student loans in India, and students can borrow up to Rs.10,000 from them. 
KrazyBee has a rapid processing time, which is very useful if you need cash quickly in an emergency.
Within 24 hours of your application being approved, the money will be transferred to your bank account, Paytm wallet, and bank account.
You can repay the loan within 12 months depending on the loan disbursement date. Android users can download the app from Google Play.
7. Sahukar
If you're looking for a small loan of up to Rs.5,000, Shahukar is also a good app. Interest is charged monthly at 3%. 
The minimum age requirement is 18 years old, and you must have a valid student ID from a respected college or university.
Within 24 hours, will process the loan. From the disbursement date, you can pay back the loan in one to three months.
8. BadaBro
BadaBro is a loan application designed especially for students. The BadaBro college loan program offers instant loans of up to Rs.10,000 for college students at least 18 years old. 
For BadaBro loans, you will also need an Aadhar card and a PAN card.
A graduation date that is at least three months after you apply for the loan should be considered.
In 30 to 90 days, you must repay the loan.
9. SlicePay
Students can borrow money from SlicePay at no cost through EMIs. SlicePay partners with MasterCard to make this possible. 
App users need to download it and input their name, college, ID number, PAN number, and Aadhar number.
Students in undergraduate and graduate courses can borrow up to Rs.10,000 from SlicePay.
A 30-day to 90-day loan is available to them. A monthly interest rate of three per cent is charged. 
To facilitate faster disbursement, we will transfer the funds to your bank account or through the Unified Payments Interface.
10. Bajaj Finserv
It's not exactly a student loan app, but Bajaj Finserv's card and app make it possible to buy a wide variety of items on loan. 
Bajaj Finserv's app lets students purchase smartphones, one of the most popular items they purchase. Using the Bajaj Finserv app, you can pay for such purchases with no-cost EMIs. 
Additionally, they have a feature that allows larger loans to be applied for. Cash loans are not available to students, though.
How To Apply For Instant Loans?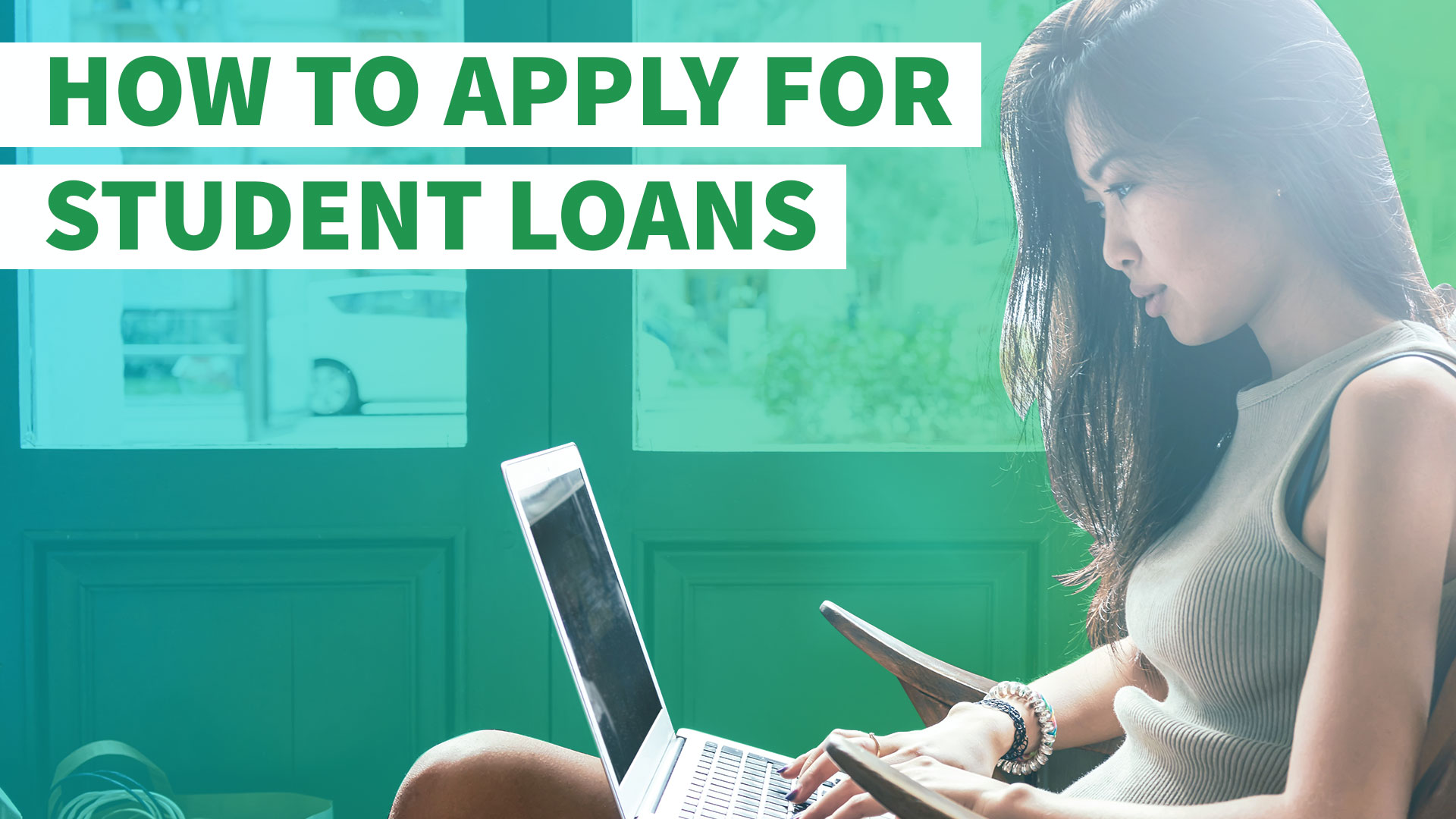 Online applications for instant loans are the most common. You need to log into your lender's site and enter your name, mobile number, and PAN number to get your PAN. Within minutes, your loan will be approved, and you will also receive the loan amount instantly. When you are in a dire situation and need cash now, these loans can come in handy. 
Documents Required
You will only need a soft copy of your PAN card. Aadhaar authentication is required in some applications, and that's it! Application forms do not need to be filled out; photos, ID proofs, address proofs, salary slips will not be required. 
Eligibility Criteria? 
Your monthly salary and credit score are usually considered when applying for these loans. There are no other strict requirements. 
Points to remember: 
Whenever cash is needed urgently, instant loans are helpful

A 30-day to a 12-month repayment tenure is offered

The interest rate begins at 1% a month and increases each month

The processing fees are incredibly high; approximately 2.5% of the loan amount
Comparison-shop to find the best deal on instant loans by comparing interest rates, processing fees, and other charges.
College students are dependent on their parents for financial support. In addition to money to pay for fees, boarding, food, and other necessities as a college student, you will need money to participate in extracurricular activities and purchase things you need. 
As college students, we can understandably feel inadequate when we are short on cash.
Our wealthy peers can enjoy their college years while we brood over money problems.
There is nothing to worry about if this is indeed the case.
The truth is that you can quickly get small to large amounts of cash from the ten best Student Loan Apps in India almost instantly and enjoy your college years.
You may never get the chance to relive your college years again, so enjoy them while you can.
The college student straddles the line between adulthood and adolescence. These are the last years in our lives where we have the freedom to enjoy carefree living.
Why Use Loan Apps for Students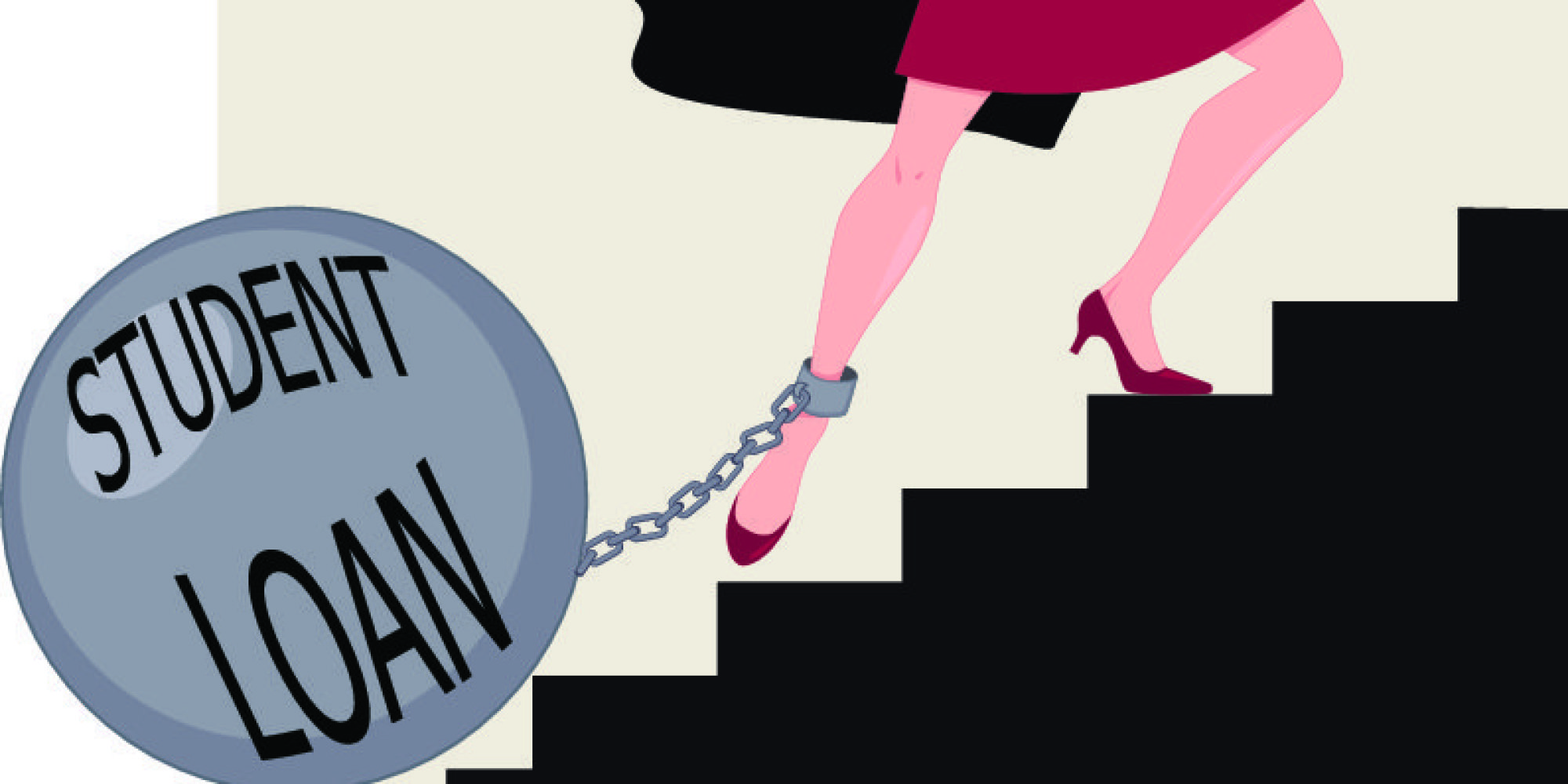 At times, parents don't have the money to give us. Sometimes, it isn't possible to ask them for money. 
Additionally, there are times when extra courses or coaching classes are required and field trips. Such situations call for a student loan app.
A student loan app gives you almost immediate access to money while requiring minimal documentation.
Moreover, you can use the money for study material or other expenses without burdening your parents further or waiting for them to have the cash you need right away.
Students can use these loan apps easily. Student loan interest rates are reasonable, and repayment terms are also easy because they are provided by companies that understand their diverse needs.
What is a student loan?
In the United States, student loans help students pay for college tuition, books, and supplies. You will likely receive student loans with your financial aid package if you apply for financial aid. Understanding the type of loan, you will receive is important. Student loans can generally be categorized into (a) Federal and (b) Private. 
Before borrowing student loans, it is always advisable to search for scholarships and grants. It is better to start your search for student loans from the federal government if you need college or career school money.
Obtaining debt to fund your education can have many ramifications, which this module should investigate thoroughly. You should not be discouraged from acquiring debt to pursue your dreams by participating in this financial literacy module. It is to help you gain adequate financial information to help you successfully manage your debt and make informed financial decisions. 
Federal Student Aid is available to every student.
Check out the U.S. Federal Student Aid website for more information about student loans. This module will also provide information beyond the mechanics of getting student loans to finance your education.
The federal government makes federal loans. Private loans do not offer many advantages over federal loans. The interest rates they offer are usually lower, and the repayment terms are more flexible than those offered by banks or private financial institutions. Federal loans are also not subject to a credit check or co-signer requirement. (Excluding Direct PLUS Loans.) With federal loans, repayment doesn't start until after graduation/leaving college, or you stop taking courses.
Private loans are subject to the financial institution's terms that issue the loan. To prevent your loan from suffering exponential growth during your college years, it is recommended that you read the terms of your loan in its entirety and investigate whether you can pay down the interest portion of your loan while in school.
Activists in India expressed concern that the Indian Nation Loan Scholarship Scheme, which operated from 1963, would create extra waste because it was 'limited'. It means only those who genuinely need a student loan for their education would obtain a student loan. The majority of Indian students would therefore choose their jobs more carefully to repay the debt.
Five banks, including SBI, IDBI Bank, and Bank of India, have integrated their system with Vidya Lakshmi, an Indian government portal for students seeking educational loans. For the benefit of students seeking educational loans, Vidya Lakshmi was introduced on Independence Day, August 15 2015.
As part of the implementation of Vidya Lakshmi, three departments of the Government of India were involved: The Ministry of Financial Services, the Ministry of Higher Education, and the Indian Banks Association (IBA). In the budget speech for FY 2015-16, Shri Arun Jaitley announced the creation of the Vidya Lakshmi Portal as part of the Pradhan Mantri Vidya Lakshmi Karyakram. Vidya Lakshmi Portal now has 37 banks, offering 137 loan schemes as of August 15, 2020.
In India, NSDL e-Governance launched the Vidyasaarathi portal for students seeking scholarships to study in India or overseas to ease the burden of increasing institutional fees.
Scope:
During 2009-10, education loans are expected to increase by 32.3 per cent
As of 2010-11 and 2011-12, each had a 39.8% rate
Between 2012-2013 and 2014-2015, sales fell by 44.8%.
A total of $114 million was sent abroad for overseas education in the year ended March 2013
Over the past two decades, college tuition and student debt have increased dramatically. Along with these trends, a devastating recession has further weakened the economy. This makes me wonder if the United States is in for a significant financial crisis, in which the government will have to pick up the tab due to the unprecedented number of defaults. By presenting new evidence, the author demonstrates how the popular myth of a student loan crisis has obscured the real problems America faces regarding student loans.
Matthew Chingos and Beth Akers provide the clarity needed for us all to understand this issue. Despite sensationalism and misleading rhetoric, the college remains an excellent investment for many students in the future. Typical borrowers have an affordable debt burden, according to their findings. As a popular narrative would have it, the media rarely portrays severe financial hardship as often as one would think.
The problem of student loans, in contrast, is more troubling and receives less attention. Most of the riskiest borrowers borrow money but do not finish college, and a collapsed market has led to colleges competing among themselves instead of lowering tuition prices. As an alternative to the emotionally charged and politicized conversation surrounding student debt, Game of Loans offers sensible policy solutions tackling real student loan problems. It is compelling and persuasive.
Education Loans: What Are They?
Education loans are loans taken out to pay for postsecondary education or higher education expenses. Tuition, books, supplies, and living expenses while pursuing a degree are typically covered by education loans. In most cases, college loans are deferred while students are in school, and some lenders may extend the deferral for a further six months after the student graduates. These grace periods are sometimes called grace periods. Our best and brightest may be discouraged from pursuing higher education and securing a good-paying job due to the high price of college and student loans.
Education Loans: How They Work
The purpose of educational loans is to attend a college or university and pursue an academic degree. There are several sources of education loans, including the government and private lenders. There are often lower interest rates and subsidized interest rates with federal loans. Applying for loans from the private sector generally follows traditional lending; however, the interest rate is typically higher than that of federal loans.
In Conclusion
Let me warn you before I conclude. You might be a bit careless with your money as a college student. 
In addition, there would be many temptations to spend on expensive stuff such as the latest smartphones, laptops, bikes, or even fashion clothes.
As a result, take out loans carefully and repay them on time. Late or unpaid repayments can affect your credit score even before you begin earning.
edited and proofread by nikita sharma