Trends
Top 10 Most Valuable Unicorns in Ireland 2022
Top 10 Most Valuable Unicorns in Ireland 2022
Ireland has produced two unicorns in the fintech sector to date. Fenergo, with its newly minted unicorn status and the well-known Irish-founded payments start-up, Stripe. And there are plenty more exciting fintech start-ups to be found in Dublin. Dublin has been named one of the top European tech cities by the Financial Times's FDI Intelligence Tech Cities of the Future 2021. The report ranked 76 cities across 31 European countries under five categories, including 'Innovation & Attractiveness' and 'Start-up Environment'. Dublin took the number three spot for the third year running, making it an ideal location for budding tech start-ups.
"Dublin continues to be a thriving hotspot in the start-up space, thanks in part to Enterprise Ireland, which doubled the funding provided against 2019, investing US$56.5 million in 2020 across 125 new start-ups," the Tech Cities report states.
With 9 of the world's top 10 medical technology companies having bases here, Ireland is one of Europe's top locations for this sector. It is poised to incubate the MedTech start-ups of the future, and Dublin, in particular, is home to several of these cutting-edge companies.
Ireland's government agencies have an international reputation for supporting start-ups globally. Aside from a corporate tax rate of 12.5%, the third-lowest in the EU and the fourth-lowest in the OECD's list of developed countries, there is ample R&D support.
The Irish government offers a generous 25% R&D tax credit and corporation tax relief in the form of KDB or the Knowledge Development Box, which is tax relief on income from qualifying patents, computer applications and, in some cases, certified IP.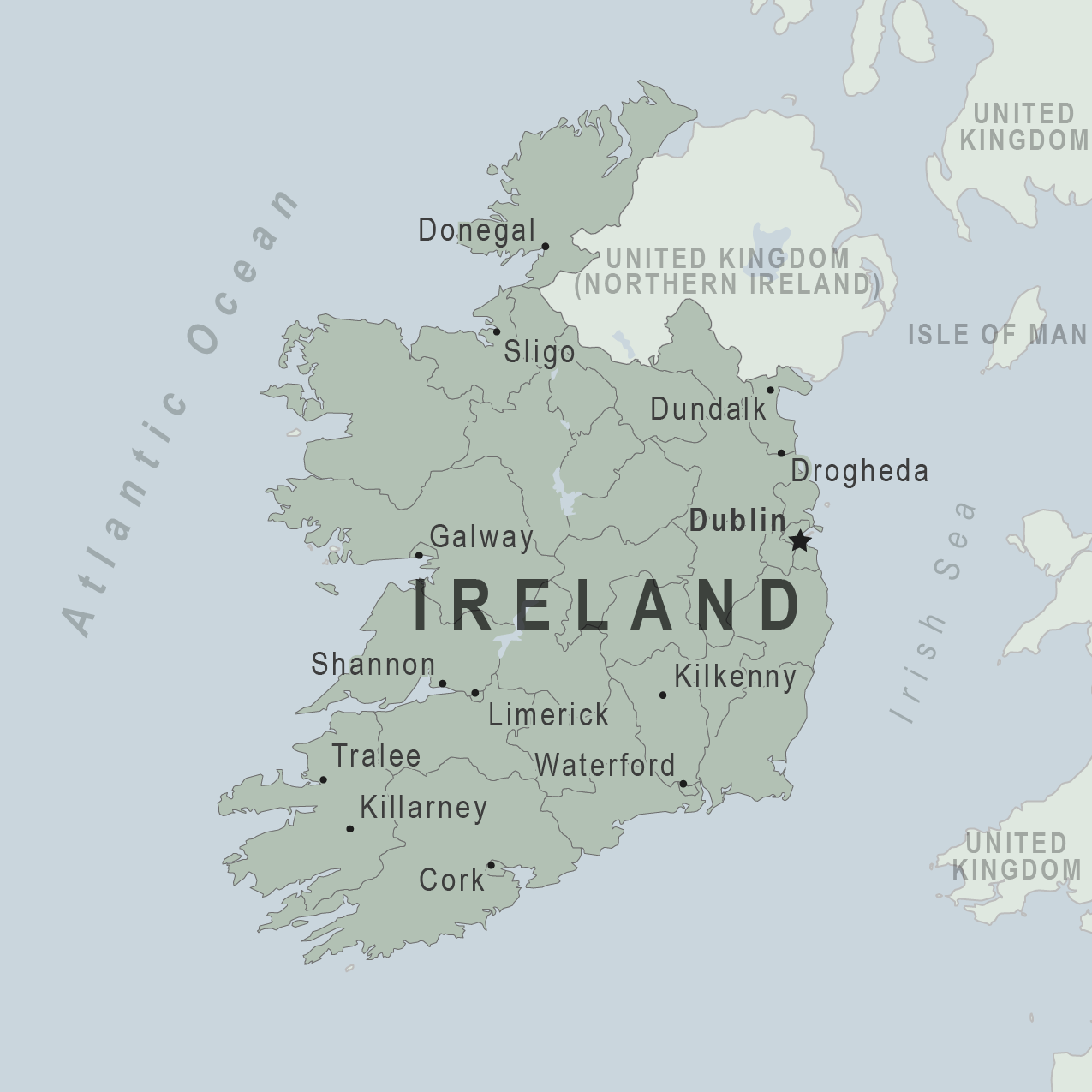 "The Government is always committed to supporting innovation, as are Ibec and Enterprise Ireland. Enterprise Ireland has the support to help our companies take their innovative solutions from the concept stage, right through to the marketplace," says David Byrne, Manager of the Digital Technologies Department, Enterprise Ireland.
Ireland has a total mixed kind of economy. The constitution offers that the state shall always favour private initiatives in industry and commerce. Still, the state may provide essential services and promote development projects without private enterprises.
Thus, state-sponsored ("semi-state") bodies operate the country's rail and road transport, some of its television and radio stations, its electricity generation and distribution system, and its peat industry. State companies are also active in air transport and health insurance.
The advent of a single European market in the 1990s encouraged many of these enterprises to privatize and become more competitive. Ireland's high-technology sector—made attractive by a very low 12.5 per cent corporate tax rate— spurred economic growth during the 1990s and helped reduce unemployment to historically low levels.
Countless start-ups in Ireland are being launched every day, and many fail because they did not learn from the success of other companies who've managed to rise above and join the unicorn club.
So mentioned below are the five most famous and significant unicorn companies that have been performing with their skilled work and have been fetching great attention from the citizens of Ireland.
1.  BrowserStack
It is a software testing platform in Ireland that powers over two million tests per day across 15 data centres worldwide. This company works with the vision to be the testing infrastructure for the internet. Browser stack has been powering today's digital economy to build the quality and the bug–free software at speed, the same software that is strange in the world.
Currently, 4 billion active users access the internet through 9000 testing devices and 21 different operating systems. All the companies, be it big companies or small companies, always need to ensure that the websites and applications render as intended so that their customers like you to have a good user experience, regardless of the device you use. This platform was started in 2011 when Ritesh Arora and Nakul Agarwal planned to launch a tech consulting business website.
Nakul was the one who built the website in two days, but when Rupesh had to test it, things got out of hand. The website had to be tested for compatibility across different devices, browsers and operating systems. What is the completed process, and it was slowing them down, but they still decided to look at the market quickly to understand the significant problem and the letter? The struggle with cross-compatibility testing was utterly universal. This realization gave birth to Browserstack.
We have 60 million tests per month with their 15 global data centre and work with more than 950 employees. It has made more than 3000 real devices and browsers. It offers the developer teams instant access to a cloud platform that allows them to comprehensively test their websites and mobile applications for performance, functionality and visual appeal to release the buck free software faster and at a scale.
In 2012 the company got their first house in paying customers. After six months,13, the company launched an automate for running the JavaScript and selenium tests on the cloud. It reached the milestone of 50 employees in 2014 and established a global device cloud in 2015.
Then the company launched their application testing products like application live and application automate in 2017 and raised today $50 million in Series A from Accel in 2018. The unicorn valuation in June 2021 is up to $400 billion. It is based in Dublin and serves in the industries of developer tools, software, cloud Infrastructure and SaaS.
Company Overview
| | |
| --- | --- |
|                    Legal Name |   BrowserStack Software Pvt Ltd.  |
|                    Industries | Software, SaaS, Developer Tools & Cloud Infrastrcuture |
|                   Founder(s) |     Nakul Aggarwal & Ritesh Arora |
|                 Founded Date |                      2011 |
|           Total Funding Amount |                    $4.00 Billion |
|                     Investors |        Insight Partners & Accel  |
2. Wayflyer
It is a revenue-based financing platform for several e-commerce brands. It exists to solve the problems of the biggest e-commerce brands they face and keep them up at night. It provides funding and insights and breaks down the barriers for e-commerce companies by helping them to grow faster and achieve their potential. It has a very supportive ambition because building an e-commerce business isn't easy. It takes a lot of hard work, preservation and determination.
Wayflyer, this company supports the aspiration of all these kinds of businesses. It solves the most challenging problems in the e-commerce business space and gives them the power to pursue their ambition and achieve their goals; it was founded in 2019 by Aidan Corbett and Jack Pierse to solve the biggest and most formidable challenges facing the growing eCommerce businesses.
The company raised $76 million in an equity series, funding led by some of the world's top investors who have again funded companies like Stripe, Brex and Revolut. Different categories like the use case have inventory funding, analytics support, and marketing funding.
 The other industry types have various cover aspects like health and beauty, furniture, appliances, sports, fashion, 11, child, grocery and fitness. This year, this company did the valuation only in February when they made their total funding to $160 billion.
Company Overview
| | |
| --- | --- |
|                    Legal Name |        Wayfler Private Limited |
|                    Industries |    E-Commerce, Finance & Analytics |
|                   Founder(s) |    Aidan Corbett & Jack Pierse |
|                 Founded Date |                 2019 |
|           Total Funding Amount |             $1.60 Billion |
|                     Investors |  JP Morgan & Madrone Capital Partners |
3. Flipdish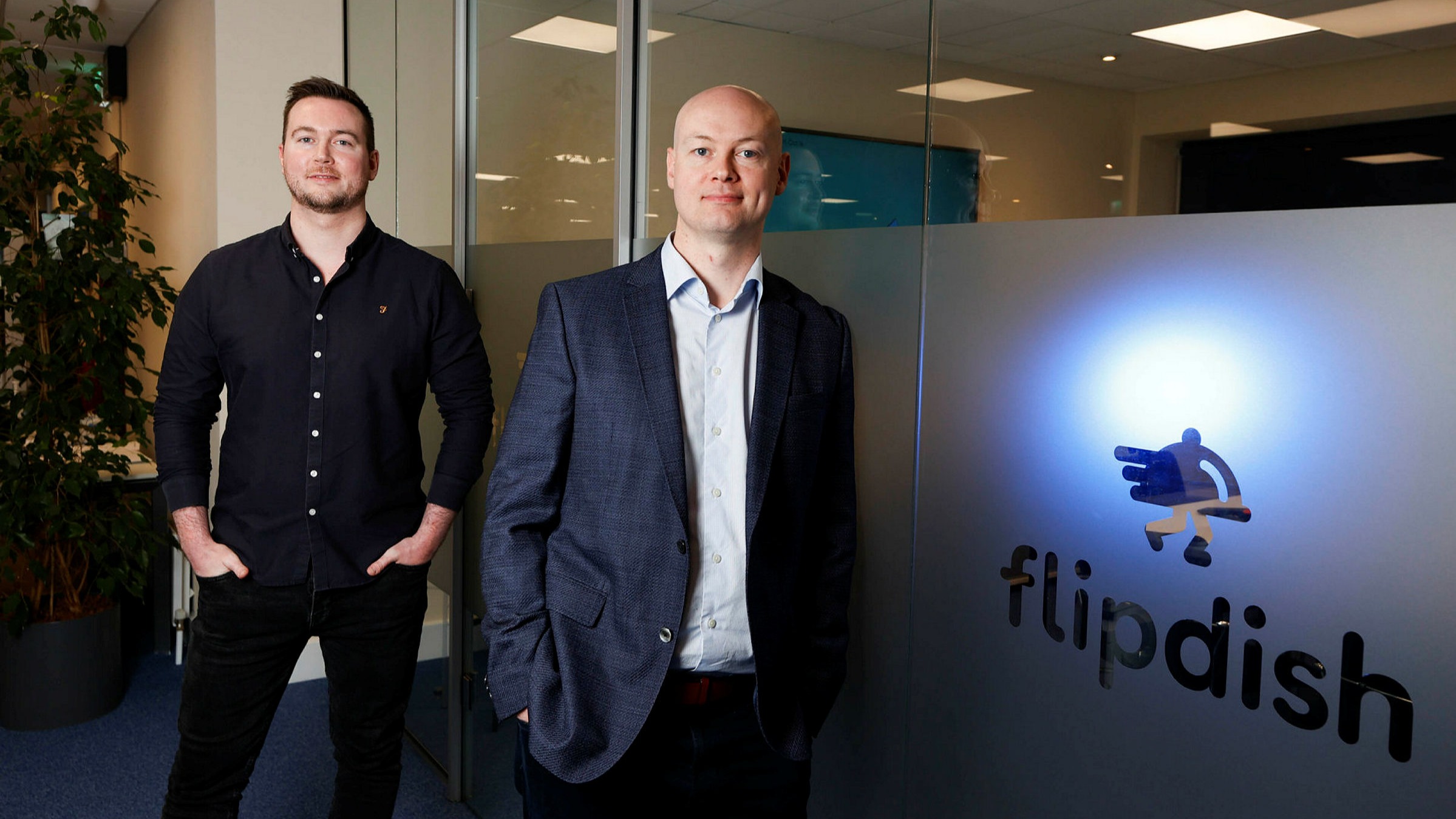 Flipdish is a company which helps on-demand food businesses to create branded food ordering systems, applications and websites. The company is dedicated to one thing that allows food businesses like yours to take orders online through state-of-the-art websites and applications that put your brand first. It is just not any software, and it's a customer success team that works hand-in-hand with every one of the customers to drive their success.
 It has worked with thousands of food businesses worldwide, and they know how to go orders and revenue. It is the only digital ordering partner anyone would ever need. It helps any restaurant or Takeaway from anywhere build a brand and grow their business with the online ordering system.
The Flipdish was founded with a simple vision of helping the food businesses to thrive in today's world of online ordering, the web and a smartphone. This company just wanted to help them make that happen without relying on any third-party marketplaces and aggregators and get between the business and the customer. This company has built an online ordering system that puts restaurants and takeaways of all sizes in control of the business growth and marketing strategy.
 And it works in partnership with different restaurants and takeaways, helping them build their brand and achieve their goals. Today this company is a global business with More than 7000 customers in 25 countries, generating the revenues of their orders above valuation. Those customers include some of the leading and well-known brands in the industry, like Subway, Base pizza, Bombay pantry and Cojean. It was founded in 2015 by James McCarthy and Conor McCarthy. It gives its E-Commerce, Food, Beverage, Food Delivery, Mobile Applications, and Brand marketing services.
Company Overview
| | |
| --- | --- |
|                    Legal Name |              Flipdish Limited. |
|                    Industries | Food, Beverage,Food Delivery, Mobile Apps & Brand Marketing |
|                   Founder(s) | James McCarthy & Conor McCarthy |
|                 Founded Date |                    2015 |
|           Total Funding Amount |                $1.25 Billion |
|                     Investors |  Tencent & Tiger Global Management |
4. Workhuman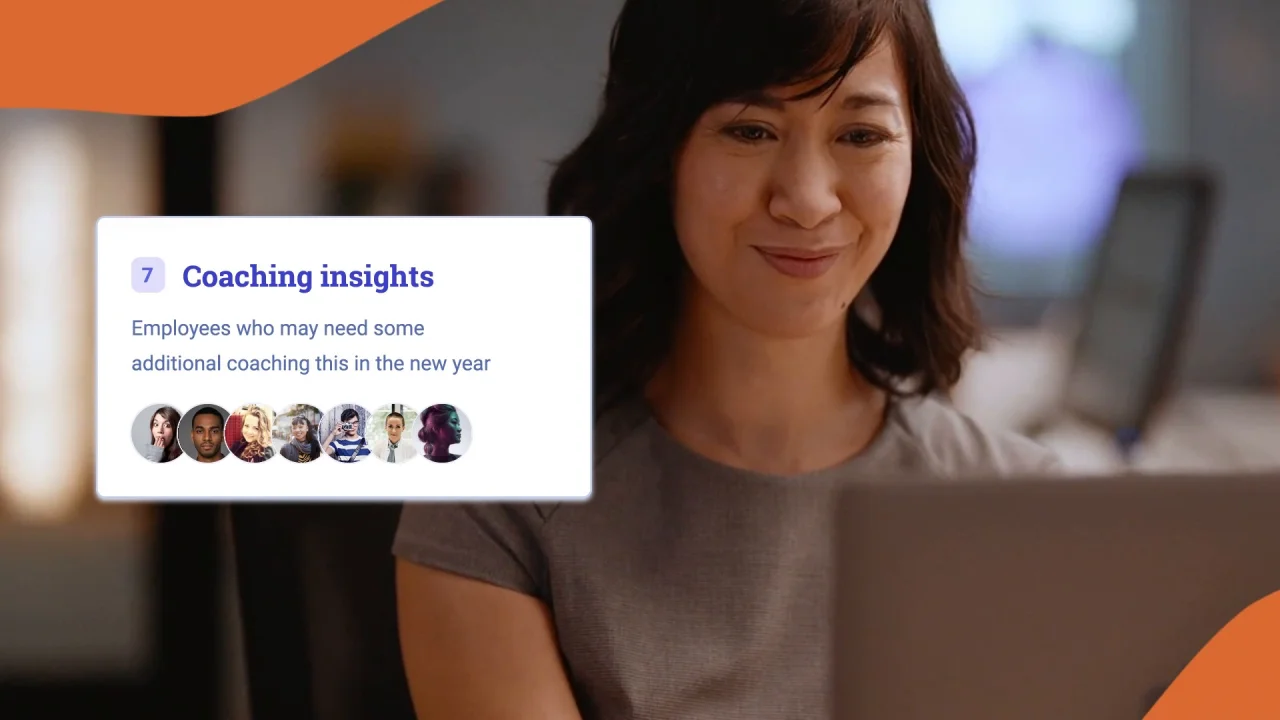 This company takes employee recognition to the next level by providing companies with a platform that constantly delivers the motivation, feedback and rewards to drive the performance—it founded the unicorn status in June 2020 when it made a valuation of $1.20 billion and was founded in 1919 by Eric Mosley.
 This makes work more human for every person on the planet and till now has made more than 6 million happy users around the globe. The human work cloud is their social recognition and the continuous performance management platform, which unleashes every human's passion and potential who works for a living. It is the one place where employees unite around a shared purpose, and the leaders give unparalleled insights into what drives the best performance.
Leveraging more than 50 million points of human connection on the human work cloud, it offers the businesses and the HR leaders unique talent. It has the kind of business and programme insights that can't be found on any other HR solutions platform. The insights provided on this platform help readers better understand their workforce by uncovering the critical trends in employee performance, equity, diversity, and organized culture.
 It is a certified company with a modern designation and the data-driven solutions to recognize, honour, and convene the thought leadership community, both individuals and organizations, as they strive to build and sustain a human workplace. It helps the world-leading brands build a culture that leverages the power of human connection. It makes authentic and meaningful relationships with those around them and gives them social responsibility.
Company Overview
| | |
| --- | --- |
|                    Legal Name |        Workhuman Pvt Ltd. |
|                    Industries | Software, SaaS & Human Resources |
|                     Founder |               Eric Mosley |
|                 Founded Date |                  1999 |
|           Total Funding Amount |               $1.20 Billion |
|                     Investors | Intermediate Capital Group & Kepha Partners |
5. LetsGetChecked
It is a home health testing platform that connects customers to the regulated laboratory testing. It was started in 2015 by Peter Foley, giving his services in healthcare, health diagnostics, medical and biotechnology. It has a wide range of tests to cover all the customers' health needs, and you can improve quickly Next day delivery and avoid sitting in a doctor's office or clinic.
You can activate your test, collect a sample in the morning, and return your representative on the same day using the prepaid shipping label provided. This company has worked with confidence as one sample arises in the laboratory; confidential results will be available from your secure online account within 2 to 5 days.
It's the world's only personal health testing service designed around you. It is shipped directly to you each day from your test to all facilities. It has full transparency as from the moment you test faculty leaves, you will be notified by text message or email, and you can track it to your door. You can quickly complete your health record by the quick activation step. Will, you can activate your test and answer several health-related questions.
It has a great kind of medical review and support as it is reviewed in real-time by the LetsGetChecked medical team members, and additional support and services are always offered as you need. You can easily collect your sample at a time that is comfortable for you. You don't need to work with a physician or laboratory schedule as the service works around you and your lifestyle to offer you personalized and on-demand healthcare.
Company Overview
| | |
| --- | --- |
|                    Legal Name |     PrivaPath Diagnostics Limited |
|                    Industries | Medical, Health, Biotechnology, Health Diagnostics & Health Care |
|                      Founder |                   Peter Foley |
|                 Founded Date |                      2015 |
|           Total Funding Amount |                 $1.00 Billion |
|                     Investors | HLM Ventures & Illumina Ventures |
6. Fenergo
Which company is the number one provider of digital client life-cycle and regulatory compliance technologies? It works with award-winning technology solutions which enable the financial institutions to transform their end to end client life-cycle processes digitally and deliver the digitally or castrated customer journeys.
 It has a whole joint ecosystem of channels, systems and different data providers to create an authentic customer experience as a solution is cloud-native and available as a service. It has a 100% focus on the financial benefits. Fenergo has been delivering technologies that can quickly transform how financial institutions across the different spectrum of financial services can manage and serve their customers throughout the customer life-cycle.
 It has dedicated business units focused on delivering transformational technologies for the institution and corporate banking, business, commercial, retail banking, asset servicing, private banking and wealth management.
It gave regulatory indeed through the pre-packaged regulatory rules and PI integrations that easily allow the customers to implement quickly and integrate. It reduces the risk, and the project uncertainty along with a significantly lower total cost of ownership by using the industry Standard and global financial services validated content.
 It has more exports than any other vendor company. It comprises more than 850 technology regulation experts who focus on creating the leading-edge technologies that deliver streamlined efficiency, reduce cost and great customer journeys throughout the client life-cycle. The company has a dedicated team of regulatory Analysts to keep a constant eye on the ever-changing regulatory environment, translating all of the changes into software solutions that always keep their clients ahead of the regulatory curve. 
Company Overview
| | |
| --- | --- |
|                    Legal Name |              Fenergo Limited, |
|                    Industries | Enterprise Software, Software, Information Technology & Transaction Processing |
|                     Founder |                 Marc Murphy |
|                 Founded Date |                     2009 |
|           Total Funding Amount |               $760.4 Million |
|                     Investors |  ACE & Company & Bridgepoint |
7. Intercom
The customer communications platform helps the customers make their business grow by increasing the engagement and ROI with the intercom. It is the best in the class chatbox, product tools, proactive messages, email campaigns, and self-serve support. You can quickly boost your customer satisfaction with industry-leading human, self-serve and bold support and max out the customer satisfaction and the team productivity.
It has its onward and activates new customers while re-engaging the current ones with the targeted messages and email campaigns. With this platform, you can quickly drive growth in targeted messages, and you can convert more of your website visitors into loyal customers with personalized messages, boots, and a real-time chat right when they need it.
It helps you build customer relationships through experiences and conversational messages across the customer journey. Every kind of customer interaction is considered an opportunity to build a relationship and on a lifelong friend.
This company has the type of messenger that makes each connection feel friendly, personal, and convenient, leading to happy and loyal customers. The sky is the limit growth of your business. It has conversational marketing, conversational customer engagement and conversational support.
Company Overview
| | |
| --- | --- |
|                    Legal Name |                 Intercom, Inc. |
|                    Industries | Sales Automation, Messaging, Customer Service, Marketing Automation, Sales Automation, SaaS, Apps, CRM & Software |
|                   Founder(s) | David Barrett, Des Traynor & Ciaran Lee |
|                 Founded Date |                        2011 |
|           Total Funding Amount |                   $240.8 Million |
|                     Investors | Bessemer Venture Partners & Klenier Perkins |
Ireland's leading economic resource is its large fertile pastures, particularly in the midland and southern regions. In the year 2004, Ireland exported approximately €7.15 billion worth of agri-food and drink (about 8.4% of Ireland's exports), mainly as cattle, beef, and dairy products, and mainly to the United Kingdom.
Ireland has an economic freedom score to be 82.0, making the economy to be on the 3rd freest in the 2022 Index. It is ranked 2nd among 45 countries in the Europe part, and the overall score is above the regional and world averages.
The Irish economy had slowed over the past five years before picking up steam in 2021. Ireland has been a role model for countries seeking to achieve greater economic freedom, especially during the past half-decade. Lifted by robust increases in scores for the rule of law and fiscal health, Ireland has registered a 5.3-point overall gain of economic freedom since 2017 and now seems firmly established in the highest "Free" category in the Index. Additional improvements in financial freedom and labour freedom would enable the country to climb even higher.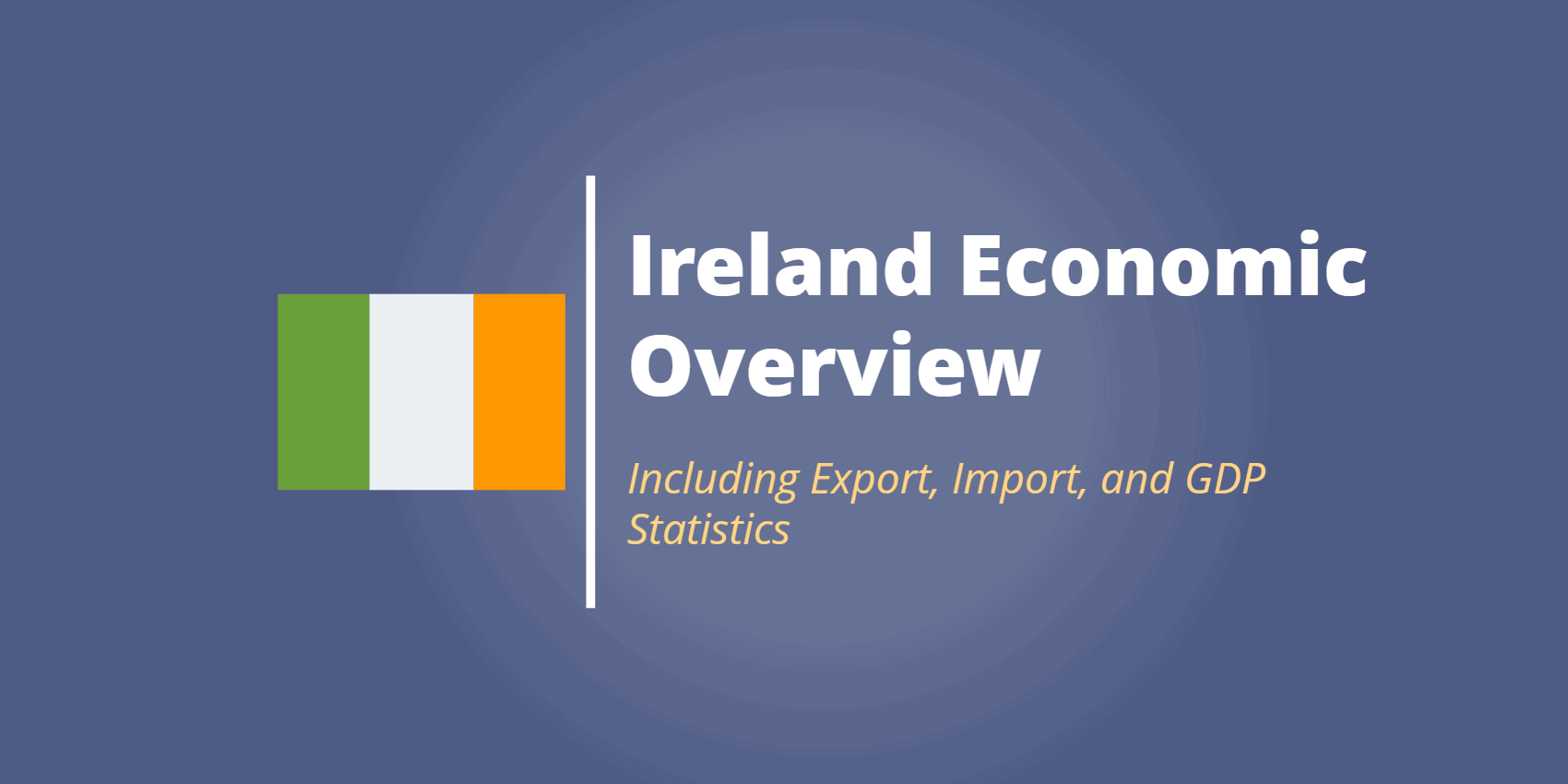 The economy of Ireland is considered very modern, relatively small, and trade-dependent, with growth averaging a robust 10% from 1995–to 2000. Once the most critical sector, agriculture is dwarfed by industry, which accounts for 46% of GDP, about 80% of exports, and 29% of the labour force. However, the exports remain the primary engine for the Republic's robust growth, and the economy also benefits from a rise in consumer spending and recovery in both construction and business investment.
The annual inflation rate stands at 2.3% as of 2005, down from current rates of between 4% and 5%. House price inflation has again been a particular economic concern (the average house price was €251,281 in February 2005). Unemployment is deficient, incomes have risen rapidly, and service charges (insurance, utilities, healthcare, legal representation, etc.). Dublin, the nation's capital, was ranked 16th in a worldwide cost of living survey in 2006 (from 22nd in 2004 and 24th in 2003). Ireland has been reported to have the second-highest per capita income of any country in the EU, next to Luxembourg and the fourth-highest globally.
edited and proofread by nikita sharma