Trends
The Changing Dynamics of the Healthcare Industry in Rural India
Healthcare in India is one of our nation's significant pillars and its key strengths. The segment has been working tirelessly since the beginning of the pandemic outbreak to ensure that the necessary medical assistance reaches the citizens as soon as possible.
The market is continuously evolving, and healthcare providers strive to offer top-tier services to everyone. While there has been a great deal of innovation in the MedTech field, we must look beyond basic telemedicine to address universal healthcare needs.
Rural India's healthcare landscape
According to recent health data, India has a rural population of 903 million and is estimated to hit the 905 million mark by 2022. As a result, rural India is home to a considerable portion of the nation's population. The fact that mortality rates are at an all-time high is undeniable because of inadequate facilities.
The WHO thinks that everyone should access health services without financial barriers, and the truth is that rural areas still lack quality healthcare services, so people there still suffer. Besides inadequate access, chronic diseases are rising, and prices are getting higher.
Experts have observed that patients are willing to pay and consume high-quality healthcare if offered at the right price. Despite this, the mismatch between the investment cost, lack of quality services, and ability to generate returns is undoubtedly a roadblock. Building a hospital in a rural area is also challenging because of obtaining permits and approvals.
Rural healthcare is hindered primarily by availability, accessibility, and affordability. By offering support to innovative and disruptive healthcare models, remote locations can leverage technology and physical assistance to improve healthcare.
Updating the healthcare market in rural areas with government assistance
With the Government's push to promote telemedicine, telehealth, and tech deployment, along with the Make in India campaign, this sector is growing and ensuring access to high-quality healthcare services for rural areas. There are various government programs to develop high-quality healthcare facilities, including Ayushman Bharat Health, Infrastructure Mission and the Jan Arogya Yojana.
The Government has allowed 100% FDI in hospitals under the automatic route, according to Invest India's study. The manufacturing of medical devices also permits 100% FDI under intuitive courses. To meet the growing demand for healthcare workers, the number of seats in MBBS programs and post-graduate programs increases.
Healthcare start-ups and service providers: The blessing in disguise for rural healthcare
With the high opportunities and demand generated from the sector, the number of start-ups addressing some of the fundamental healthcare issues in the country has dramatically risen. Although it is a highly fragmented and disconnected industry, they still face challenges.
Its size, which is expected to reach INR485.4 billion by 2024, presents a massive opportunity to scale the healthcare sector with innovative tech and new business models.
Increasing investments are helping healthcare service providers, start-ups, and the whole healthcare sector reach previously untapped areas. As per Invest India's report, the total amount of investments into health-tech start-ups increased by 45.06 per cent.
Additionally, a report by London & Partners and Dealroom co-published last year shows that Indian start-ups in the health tech sector raised a record $1.9 billion from venture capitalists in 2021, placing the country right behind the US, China, and the UK. In the upcoming years, the sector will also create more employment opportunities with more than 3000 health tech start-ups in India and investors' growing interest in the Indian market. Thus, as the sector grows, it is increasingly attracting investor interest.
The dynamic of patient care is changing
One of India's fastest-growing sectors in the healthcare industry. Rising incomes, greater health awareness, lifestyle diseases, and increased access to health insurance schemes contribute to a rapidly growing healthcare market in India. Furthermore, the industry is quickly embracing technology, data, and digitization. The healthcare sector in India has evolved considerably over the years.
The healthcare sector has progressed much more rapidly post-independence in terms of economic planning. Homoeopathy, Ayurveda, Naturopathy, Yoga, Siddha and Unani may have been recognized as equals by the Indian Government, but their general trend seemed to conform to modern medical standards. Many medical colleges were established after independence, along with numerous health policies.
In terms of technology adoption, the healthcare sector had lagged behind other vertical industries until recently. Today, things are pretty different. As a result of data-driven healthcare and technological advancements, many initial challenges such as low doctor-to-patient ratios, difficulty accessing paper-based medical records, and inaccessibility of healthcare information to rural populations have now been addressed. Almost every aspect of healthcare is impacted by technology today.
Due to the rise of smartphones users, patients now have easier access to information; electronic health records (EHR) have replaced paper-based records, and so on. With the advent of digital healthcare (eHealth), centralized databases have become more easily accessible, leading to fewer medical errors.
Infrastructure improvements have been noticeable. Nearly nine times as many doctors are practising today as in 1951. Despite our growing population, we have only added three times as many doctors per 10,000 people.
Additionally, the private sector was initially responsible for only 5-10% of total patient care and is now responsible for almost ten times as much. Furthermore, the infant mortality rate (IMR) and death rate per 1,000 population both fell significantly with the advancement and growth of the health infrastructure.
All sectors have benefited from digitization, and the health sector is no exception. With technological advances and data-driven solutions, such as artificial intelligence, big data analytics, and machine learning, the paradigm for health diagnosis is changing dramatically.
Modern technological developments such as big data analytics and telemedicine make it easier for doctors to make rapid and accurate diagnoses since they can continuously analyze new data sources and existing sources to obtain a comprehensive picture of the disease. The emergence of private hospitals and big players has also contributed to healthcare improvement.
As well as this, many health care organizations are trying to replace volume-of-care with value-of-care together today. According to the Government, Healthcare will take up 2.5 per cent of our GDP by 2025. As part of the Ayushman Bharat program, 1.5 lakh health and wellness centres will be established.
The move was made because unaffordable healthcare costs force 39 million people into poverty every year. In other words, the emphasis now shifts to improving patient care quality, not just lowering health care costs, to enhance value for patients.
Health Care in India Is Changing Due to Technology
In India, health care is challenged by several factors such as inadequate access, low insurance penetration and the increasing burden of chronic illnesses. A few large providers have also shown attractive returns on investment despite traditional business models.
Health care accessibility and affordability could be improved through technology infusion and infrastructure expansion, and process improvements, according to experts who spoke about emerging trends in the industry at the 2020 Wharton India Economic Forum in Mumbai this month.
India's health care sector offers a lot to its citizens on several fronts, despite some of its shortcomings. Using artificial intelligence to extract insights from patient data is a government-led initiative to get health care providers to use electronic medical records. Telemedicine and teleconsultation programs delivered over mobile phones bring medical expertise to rural areas that previously were underserved.
As a result of the Government's "Make in India" initiative, medical devices are being manufactured domestically, bringing down the cost of products such as stents and implants imported previously. The panel believes that policy environments and regulators in India must accommodate technological interventions, such as the growth of online pharmacies, by putting in place the necessary controls.
Due to the size of underserved populations in India, the health innovation in the country could serve as a model for transitioning from treating the sick to focusing on preventive care and wellness globally.
As well as creating economic growth and providing employment, health care offers a crucial function for safeguarding the country's health and wealth, according to Sangita Reddy, president of the Federation of Indian Chambers of Commerce & Industries and joint managing director of Apollo Hospitals.
Gaurav Agarwal, co-founder and chief technology officer of 1 mg, an online pharmacy and digital health care platform, said medical services offer the potential to be more understandable, affordable and accessible. Based in Gurugram, a city in India's northwestern state of Haryana, the three-year-old company has already seen 85 million visits annually to its platform, which customers can use to book lab tests or doctor consultations in addition to buying medicines.
According to Puncham Mukim, managing director at Everstone Capital Advisors in Mumbai, India's health care industry has become increasingly attractive to investors with technology-led innovations helping penetrate second-and third-tier markets. He said the firm had invested $400 million in the past couple of years across various categories in health care, including hospitals and medical device makers.
Dialogue Changing
In describing the health care challenges in India, Reddy noted that "everyone is working on incremental access," from general practitioners to tertiary care hospitals. At the same time, she emphasized that the country has "high-quality" health care and that the private sector provides more than 76% of that care. The island of excellence in a sea of inadequacy, as she put it, was the result of that scenario.
In New Zealand, health care is under-provided for a large portion of the population, Reddy said. A report from The Center for Disease Dynamics, Economics and Policy, a Washington, D.C.-based research organization, reveals that India has a doctor-to-patient ratio of 1:10,189, which is about ten times lower than the recommended 1:1,000.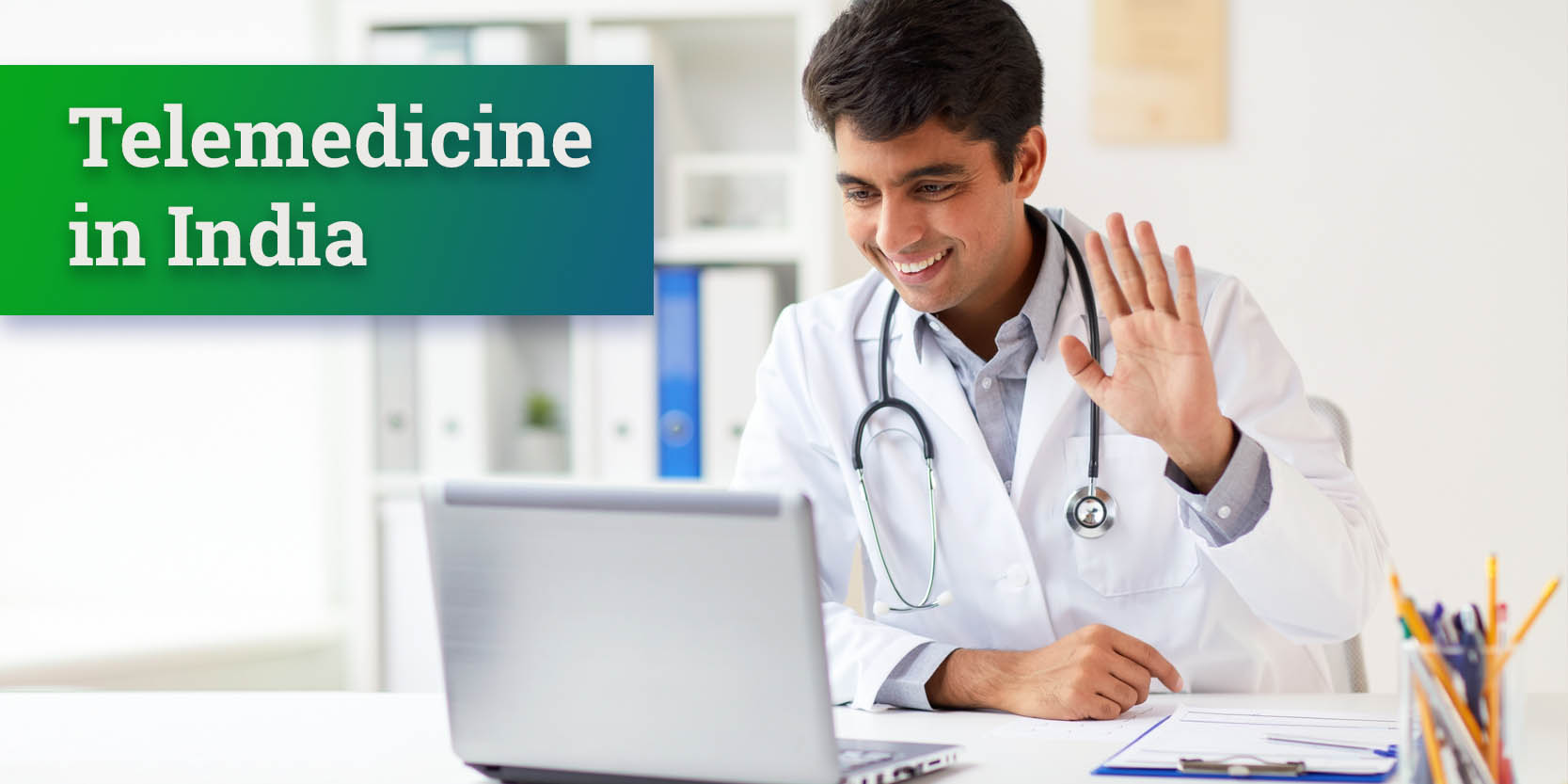 A doubling of doctors would ensure an increase in patient-to-doctor ratios; there should be three times as many nurses and five times as many paramedics as there are now in India. Reddy argues that by overcoming these challenges, a tremendous opportunity exists to disrupt traditional health care models.
She called for a pivot from what has traditionally been "sick care" to wellness and suggested a two-pronged approach to address supply-side constraints. According to her, growing the infrastructure and improving methodology, efficiency, and the way things are done would provide opportunities for prevention.
In doing these things together, we can not only help solve India's health care problems but also show the world what can be done."
According to Agarwal, almost 200 million Indians suffer from chronic diseases, nearly 20% of the population. Approximately 100 million people suffer from diabetes and hypertension, and the number of patients is rising by 13% annually, he said. Even worse, he added, is that patients adhere to prescribed treatments at an abysmally low rate.
Patient non-adherence to medication ranges from 24 % among cardiac patients to 50 % to 80 % among patients with hypertension, according to a paper by the All India Institute for Medical Sciences. The report noted that a complex prescription regime, an exhausted supply of medicines, and adverse reactions are among the reasons.
Health Care: The Three B's
Health care is changing due to three B's, according to Reddy. According to her, the first area is biology, where technology could make genetic testing more affordable and facilitate the creation of new business models around targeted treatments, precision medicine, and preventative care. "Bytes" refers to Moore's Law which reduces the cost of computing by half every two years while doubling the number of transistors on a microchip.
In addition to India's increasing teledensity, bandwidth in digital communications may expand rural India's access to health care. Telemedicine, tele-education, and tele-monitored surgeries can all be facilitated. CT (computed tomography) scans have also been improved with technology, resulting in better images and faster diagnoses.
Thanks to technology, there are also other shifts underway. Reddy believes that care will shift from hospitals to clinics, from clinics to homes, and from homes to a 24/7, ubiquitous healthcare system powered by mobile devices.
1 Mg was helped overcome initial hiccups because of the technology Agarwal provided. Its online pharmacy served as a request for medicines and a dispensing pharmacy, a two-sided marketplace. Pharmacies had mostly digitized their operations apart from the large retail chains, so they had few records about their sold drugs.
The Indian market is a branded generic drugs market with 80 and 100 brands "for each drug discovered." According to Agarwal, this translates into 25,000 unique medicines being listed on the 1Mg platform each month. Generally, pharmacists stock only 3,000 treatments [25,000], and they weren't even aware of which 3,000 they reserved. They knew the top 100 but had no idea what happened afterwards."
1 Mg developed a predictive inventory model based on artificial intelligence technology to help them solve their issue of matching consumer demand with pharmacy supply. 1 Mg used two simple assumptions, and the model worked well.
This assumption assumed that if a pharmacy dispensed a particular drug one week, it would do so the next. In the same vein, it thought that if a pharmacy did not fill a specific medication during a particular week, that medication would not be available the following week. The first time we used AI and machine learning in our system was to achieve 85% to 75% fill rates, using the zero accuracy inventory data from our vendors," Agarwal said.
After adding diagnostic testing services to its offerings, 1 Mg again tapped technology, this time in the form of an app that allowed patients to book appointments online. It uses bar-coded stickers with patient identification information to adhere to collection vials by the phlebotomists to collect blood samples. According to Agarwal, 1 Mg conducts nearly 5,000 telemedicine consultations every day.
The firm also developed a doctor consultation AI model. 1 Mg does not share the diagnosis and treatment plan given by the AI doctor with the patient. In its place, it shares that information with an actual doctor, who then confirms or denies the claim. Agarwal said that AI doctors conduct around 20% of consultations on 1 Mg. "Their accuracy is about as good as six doctors with varying degrees of experience in a given field."
India's health care system requires custom solutions due to its unique characteristics. An AI machine decodes about half of handwritten prescriptions, enabling 1 Mg to analyze the data further. Agarwal said that much of the technology used in the Indian healthcare system was a copy of western technology. Despite that, Agarwal said, India has a different ecosystem, and the health care technology now being developed is very India-centric."
The Indian judiciary and regulators have frowned on online pharmacies such as 1 Mg despite the technological innovations they have made, egged on by public interest litigants. Indian drug regulators issued an order to halt online sales of medicines until regulations are in place, and that is the latest roadblock. Online retailers sell medicines without prescriptions every third day, and there are complaints about them, said Mukim.
In reality, he argued, things are pretty different. It is estimated that half of the time, you can get medicines without a prescription at any brick-and-mortar pharmacy in India. The chance of getting medication without a prescription is 0.01% if you buy from larger online retail pharmacies. Flaunting rules creates nuisance value for those following them, and following directions are very expensive. It has been a long time since we put in place a policy framework."
Mr Mumim argued in favour of India's emerging online pharmaceutical industry, saying it has achieved market penetration in three-four years where brick-and-mortar pharmacies have failed. He claimed that several online pharmacies are now operating in Tier 2 and Tier 3 markets. "They solved the problem of medical access in rural India."
Regulators in other parts of the health care industry appear to be doing a good job. Price controls were imposed on coronary stents in India three years ago, which slashed prices by around 85% (it has since accommodated minor price increases).
"A drug-eluting stent costs Rs. 6,000 to Rs. 7,000 ($85-$100); however, it was sold for Rs. 150,000 ($2,140) in India," Mukim told me. Intermediaries in the trade channel and doctors who worked hand-in-hand are to blame for a high price tag on stents. The price cap on stents has spurred domestic manufacturers to produce stents, which are now being sold by some multinational brands, too.
According to Mukiim, the lower healthcare prices in India, particularly in the Middle East and Southeast Asia, are attracting international patients.
Mukim believes that price caps on stents will have a disruptive effect, and we've seen early indications that this attitude is spreading elsewhere in health care. In recent years, domestic stent producers have started to supply Tier 2 and Tier 3 markets hitherto ignored. As low prices have led to an increase in diagnostic services, more cath lab capacity is being added in the industry, he explained.
Moreover, foreign manufacturers of these devices are beginning to set up facilities in India, and more and more high-tech implants and drug-eluting stents are being introduced, he added. He encouraged regulatory agencies to tweak the import duty structure for highly sophisticated medical equipment in his speech. The "Make in India" campaign has worked for medical devices.
Overview
Over the past few years, the healthcare sector in India has experienced a compound annual growth rate of around 22%. The market is expected to reach USD 372 Billion in 2022 at this rate. Considering both revenue and employment, health care is now one of the most critical sectors in the Indian economy.
4.7 million people were directly employed in the healthcare sector in 2015. Health care is estimated to create 2.7 million additional jobs in India between 2017-22 over 500,000 new jobs annually, according to the National Skill Development Corporation (NSDC). Hospitals, medical devices and equipment, health insurance, clinical trials, telemedicine, and medical tourism are part of India's healthcare industry. An ageing population and a growing middle class are expected to drive these segments to diversify.
Moreover, due to the increasing prevalence of lifestyle diseases in urban areas, such as high cholesterol, high blood pressure, obesity, and poor diet, specialized health services are on the rise.
The COVID-19 is expected to trigger long-term changes in attitudes towards personal hygiene and health care, health insurance, fitness and nutrition, as well as health monitoring and medical examinations. Digital technologies, such as telemedicine, have also been enhanced by the pandemic. Additionally, the healthcare industry in India is increasingly embracing Public-Private Partnerships. Medical Value Travel is also increasingly popular due to its relative cost competitiveness and skilled labour availability.
Indian government policies engage in profound structural and sustained reforms of the healthcare sector. Indian government policies are also conducive to FDI. India has liberalized its foreign direct investment regime extensively. In the hospital sector and the manufacture of medical devices, FDI is allowed up to 100% via the automatic route (i.e., the non-resident investor or Indian company does not need to get the Government's approval).
The mechanical course allows FDI of up to 100% in greenfield pharmaceutical projects and 74% in brownfield pharmaceutical projects. Since 2000-01, India has become one of the fastest-growing emerging economies, receiving large inflows of foreign direct investment, which have increased from USD 2.5 Billion to USD 50 Billion. Investment activity in the healthcare sector, in particular, has grown over the last few years, as the transaction value has climbed from USD 94 Million (2011) to USD 1,275 Million (2016), an increase of over 13 times.
The bottom line
A primary healthcare centre in rural areas appears to be the focus of the Government, according to IBEF. The WHO recommends a 1:1000 doctor to patient ratio, but public healthcare is far from reaching this level.
The delivery of healthcare services to the rural population is no longer a pipe dream, as new-age health tech companies are coming up with feasible, low-cost and scalable solutions. Due to technology, healthcare is now becoming more affordable and accessible to rural populations, and we are slowly advancing in our efforts to achieve the WHO vision!