Trends
Top 8 Most Valuable Unicorns in Australia 2022
Top 8 Most Valuable Unicorns in Australia 2022
Australia is known to be the one country known for its reputation for being home to small businesses and startups. It has created its fair share of the most valuable tech unicorns in recent years, giving a lot of benefits to the country's people. Australia is home to 6 of the 832 private startup companies acquired worth over $1 billion and are known to be the Unicon companies.
Australia is the one country that is a relatively small market compare to North America and Europe. However, it currently has played some of the unicorns in the country. The country is proudly home to many innovative startups, which makes the start of the industry. It gives the most fantastic market opportunities in a digital culture which is developed several unicorns as those of the birth of $1 billion.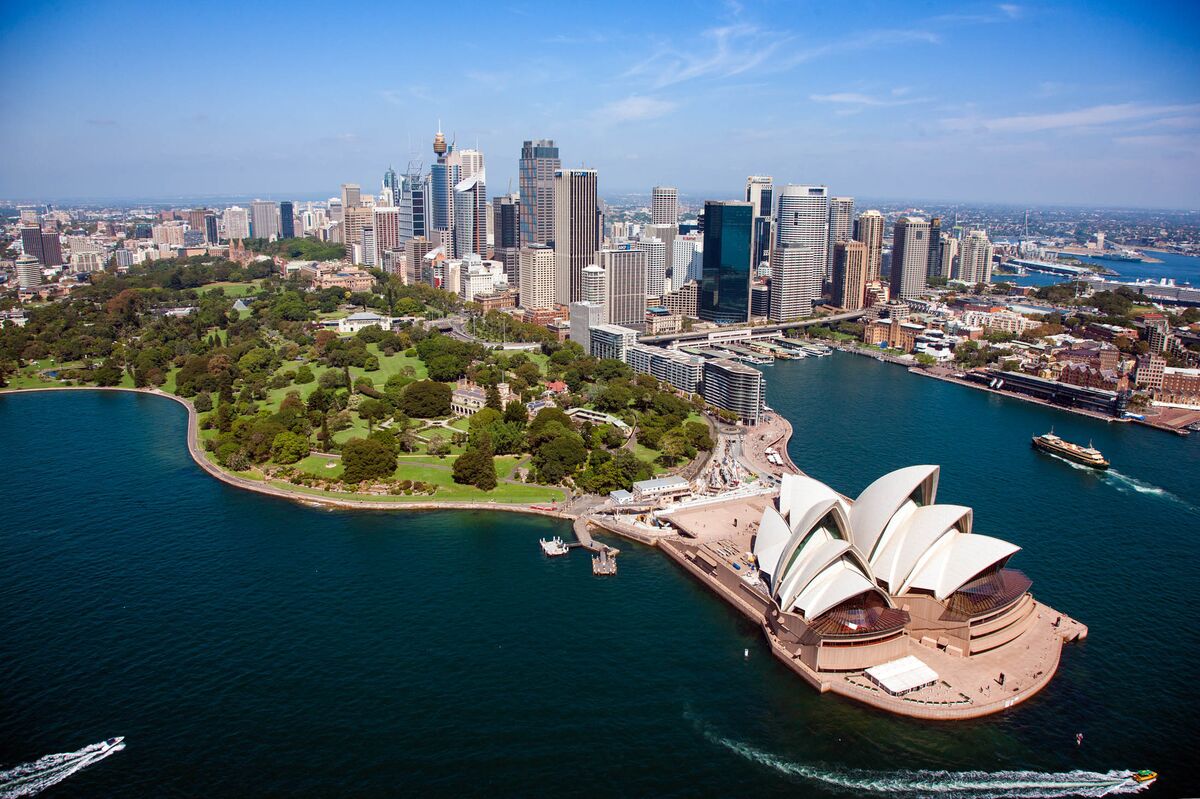 The software development company Atlassian became known to be the first Australian business and the tech Unicon status. This was when some startups swiftly moved toward building up their value. Doubt to the fact that startup Sean Australia's very as the country has created dozens of successful startups over the years, and some of them are already worth billions of dollars. Physical infrastructure, internal market dynamics, and commercial and legal infrastructure have been evaluated very positively in the startup environment.
Moreover, it has the best and the unique kind of entrepreneurial climate rather than the opportunity-driven, meaning that most entrepreneurs in Australia started their business out of a chance. Most of the Australian startups operate in the banking and the fintech industries, with the majority located in Australia's largest city Sydney. Australia's technology startup sector has developed from an inconspicuous branch with very little activity to a thriving hub of people and investment in less than a decade.
Considered to be one of the fastest-growing globally, with the start of bread being one of the highest in the world, it comes to no surprise that the Australians have embraced the pin tucked into their everyday life, with the rate of intake adaptation in just four years. The company's involvement was significant in the country, and the universities also helped accelerate the startups in their early stage, which has increased drastically within the last year.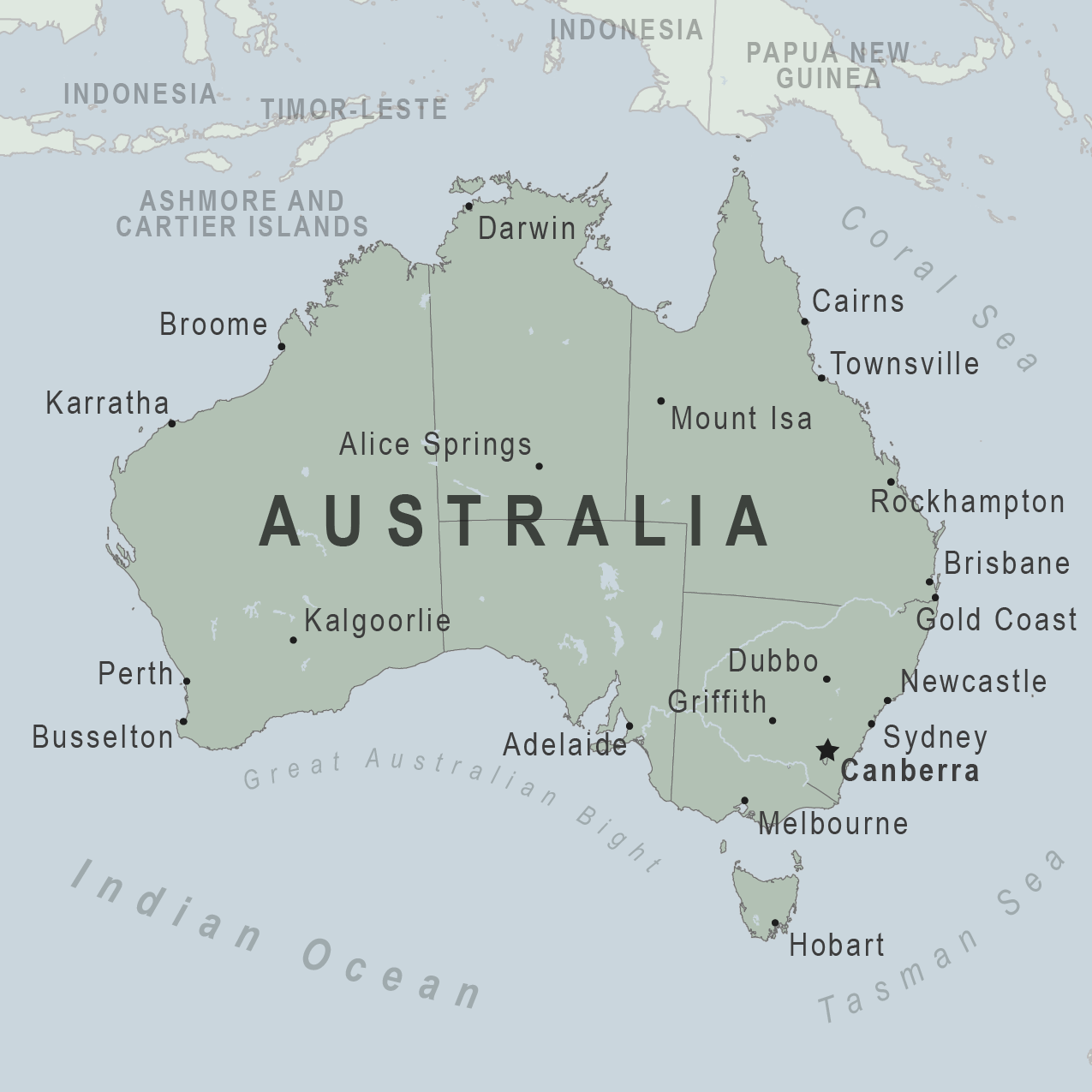 Universities like the University of Sydney have started investing a lot of money in entrepreneurship and have launched their new programmes with services and expanded their already existing schemes. Despite the increased governmental and private support and a lot of anger in venture capital, Australian startups are facing intangible barriers to growth, such as risk–culture and a strong sense of national humility. Australia has become a thriving startup economy.
It has been called a magnet for the high–quality talent from abroad as it has startups hubs in metropolitan cities such as Sydney and Melbourne, which is developed into a melting pot of ideas and innovation for most entrepreneurs.
Whether you are looking to start your own business or are just interested in learning about unicorns, here is the complete list of the six successful and innovative Unicon companies operating in Australia.
1.  Canva
They are considered a free, online design tool was helping people create – catching and shareable content. This company is based in Sydney Surrey Hills, and it is operating on a massive $ 54 .8 billion. It has been operating successfully by its founders, Melanie Perkins and Cliff Obrecht. It is considered an online graphic designing platform that people use to create social media graphics, posters, presentations, documents, and other important visual content.
It has an application that includes a template for the users that they can use for free and has paid subscriptions like Canva pro and can work on the enterprise for additional functionality. It is considered one of Australia's most prominent tech unicorns; the website provides an easy way for experts and novices alike to create a range of graphic content without relying on Photoshop or any other complex design tools. Can you come to the forefront of design in 2017 and 18 the tech Unicon status in 2018.
Its worth exceeded $3 billion in October 2020 after the most recent fundraising efforts. It has also come up with a subscription-based flagship product extension to its free version. The two entrepreneurs established it in their 30s, and nine years from inception, the company would be worth more than Rio Tinto if listed on the ASX. Miss Perkins came up with the initial idea for the company when she was just 19 years old and studying at her first university while teaching the student design programmes on the extra cash.
She noticed that her students were struggling to learn the complex graphic design systems like Photoshop and thought there need to be a better option, so she thought of starting this company. Her partner, whom she married earlier this year, became her co-founder. Now 15 years later, Khandwa has boosted the 60 million users in 190 countries. The company's valuation is impressive, especially because Canada has more than doubled its words in April.
The subscription price for the Canva pro is $119.40 per year for up to 5 people and can be provided to the non-profit organisations if they meet the guidelines. And the subscription price for Canva for enterprise is $30 per month for each person. In 2021 it launched a video editing tool also providing much ease to the users as they can also pay for the physical products to be printed and shipped to different locations. It is designed as a tool that makes it possible for you to develop anything and publish it anywhere; you can share designs with your friends and family and create your own.
Company Overview
| | |
| --- | --- |
|                    Legal Name |                  Canva.Inc |
|                     Industries  | Graphic Design, Photo Editing, Publishing, Software & Web Design |
|                    Founder(s) | Cameron Adams, Cliff Obrecht & Melanie Perkins |
|                 Founded Date |                     2012 |
|           Total Funding Amount |               $572.6 Million |
|                   Investors | T.Rowe Price & Franklin Templeton Investments |
2. Airwallex
It is a printing platform that includes the international payments network, the global trade finance platform and a digital currency assets ecosystem. It was founded by Max Li and Jack Zhang, who noticed that it is tough to open a coffee shop in Melbourne, exclusively using exchange rates on supplies imported from China.
When they couldn't turn up a better way, they recruited some of their colleagues from the university and organised this startup. It now offers cost-effective software for the cross dashboard, a payment loading the foreign exchange expenses by up to 90%. They started a startup because they wanted to turn banking upside down. This company has reported worth of $5.5 billion in recent years.
It was founded in 2015 and worked by allowing different plans to open a local bank account in 11 foreign currencies and transfer the funds in more than 31 currencies into over 130 countries, so you can instantly send and receive money internationally using the lower interbank rates.
It became Australia's fastest-growing unicorn within three years of its inception. Based in Melbourne, serving industries open Anshul services, payments, fintech and financial services and work with several employees up to 1000 to 5000. This company has been working very swiftly with that 20 significant investors and operating on their 11 funding rounds. Using this platform, you can give your business the power to make fast, easy and low-key international payments in multiple currencies.
In simple words, Airwallex Is an online payments company that started by offering the different banana businesses a cheap and quick method to make international payments. It has expanded to provide a bank account, and the bottle is debit cards and domestic and international payments. It is not categorised as your bank. It is just a payment method platform that gives you different business services for your benefit.
Just spend less on the fees and more on the growth of the domestic and international business account access into the company cards, expense management, and many more things. You can have your own innovative and digital-first products and customer experiences by embedding this company's global financial infrastructure.
It was built with a single purpose in mind and just wanted to create a world where all the businesses or organisations can operate without any limitations or borders and, by doing so, propel the growth of the global digital economy. It was inspired by the real-life experiences of running your own business and exporting knowledge of how many moves.
Company Overview
| | |
| --- | --- |
|                    Legal Name |             Airwallex Limited  |
|                     Industries  | Finance, Financial Services, FinTech & Payments |
|                    Founder(s) | Jack Zhang, Jacob Dai, Yueting Liu & Max Li |
|                 Founded Date |                       2015 |
|           Total Funding Amount |                  $802 Million |
|                   Investors | Lone Pine Capital & 1835i Ventures  |
3. SafetyCulture
SafetyCulture is the operational heartbeat of all functional teams across the world. It was developed in a Townsville garage, and initially, this company was started as a workplace safety application. It presents the value of up to $2.2 billion and has even been featured on this season of The Block as it has all of the five couples who are using the iAuditor to tackle all of the safety inspections.
The company has completed their hundred million assessments through their application, which helps them collect the different data, identify the risk areas, compile all the reports, standardise operations, and raise the safety standards across any organisation. It has attracted over 1.5 million users in over 85 countries and holds 28,000 companies today.
It is headquartered in Sydney and has received investment from blackbird ventures, index ventures, former Australian Prime Minister Malcolm Turnbull and his wife, Lucy Turnbull. The SafetyCulture, iAuditor is a mobile-first application that allows all the customers to digitalise all the elements of the operations, collaborating across the different working teams leveraging the critical on-the-job communications.
Company Overview
| | |
| --- | --- |
|                      Legal Name  |           SafetyCulture Pty Ltd.  |
|                      Industries | Apps, Public Safety, SaaS & Software |
|                      Founder |                   Luke Anear |
|                    Founded Date |                      2004 |
|              Total Funding Amount |                $223.2 Million |
|                       Investors  | Tiger Global Management & Blackbird Ventures  |
4. Culture Amp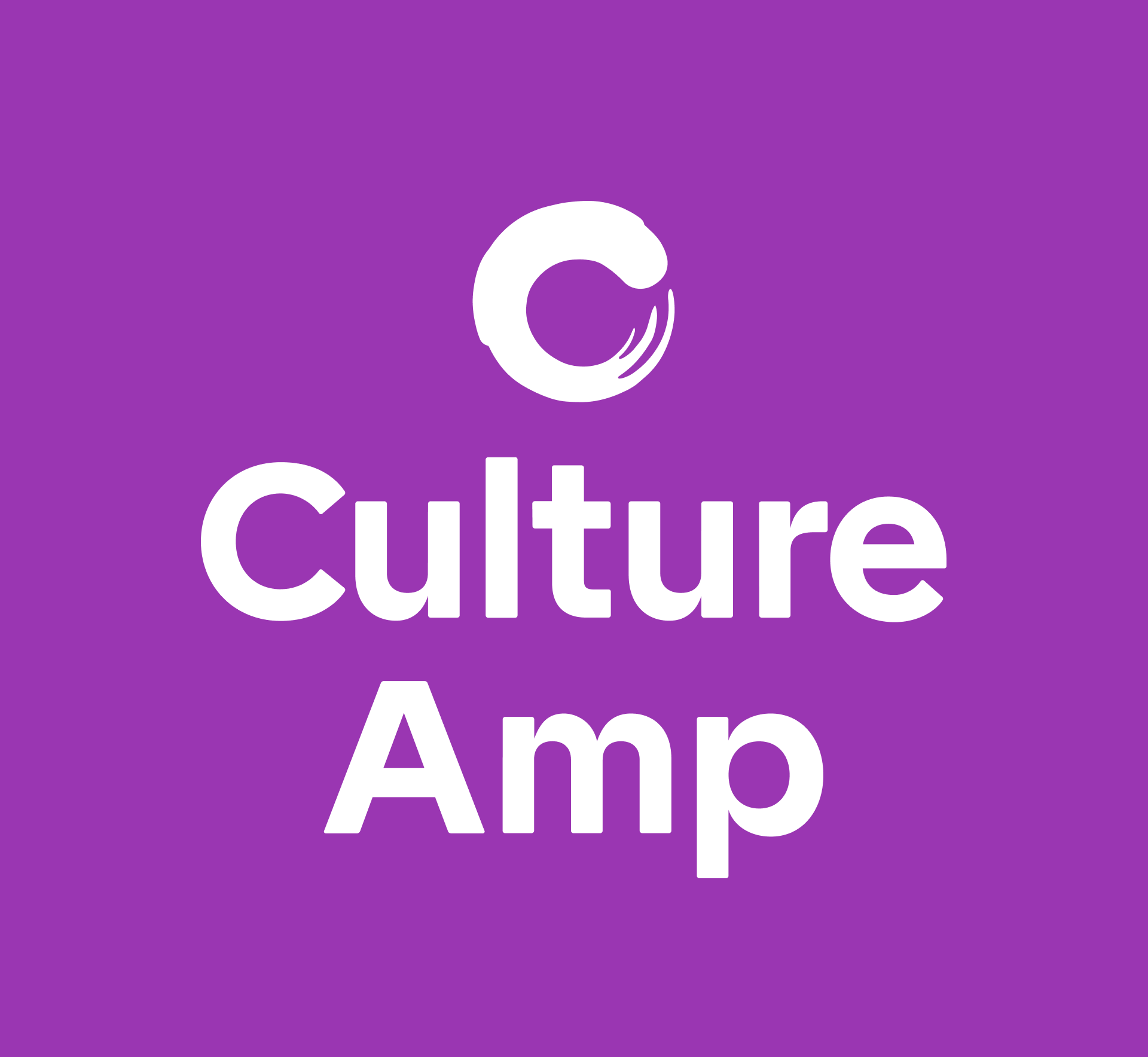 It is an employee analytics platform that specialises in staff surveys and analytics. It is based in the city of Richmond, founded in the year 2011. The startup is worth over $2 billion and has been boosted by the pandemic with the switch to working from home. It works by allowing the companies to survey the employees and uses this data to provide insights on how to change the workplace culture engagement with the staff and manage the complete performance.
It is used by 4000 companies, including Airbnb and McDonald's. Founded by Jon Williams, Douglas English, Didier Elzinga and Rod Hamilton. One of the company founders, Didier Elzinga, said, "The past 12 months have highlighted the value of prioritising culture as a strategic priority." Apart from all other organisations, Culture AMP has been the one that intentionally creates and shape the work culture and influence employees' experience every time.
Using this company's service, you can empower your team members and fuel positive change with the employing gauge, performance and development tools. If you have any company or organisation.
You may use the NP's culture together with the organisational feedback for the engagement surveys or drive your growth and performance with things like performance reviews, providing feedback to your peers or one-on-one with your manager. It is a perfect employee software engagement platform that can help you efficiently manage employee engagement and increase employee retention. It ultimately helps performance management and employee development from just a single platform.
Company Overview
| | |
| --- | --- |
|                      Legal Name  |            Culture Amp Pty Ltd.  |
|                      Industries | Analytics, Enterprise Software, Human Resources & SaaS |
|                      Founder(s) | Didier Elzinga, Douglas English, Jon Williams & Rod Hamilton |
|                    Founded Date |                         2009 |
|              Total Funding Amount |                    $257.5 Million |
|                       Investors  | Blackbird Ventures & Felicis Ventures  |
5. GO1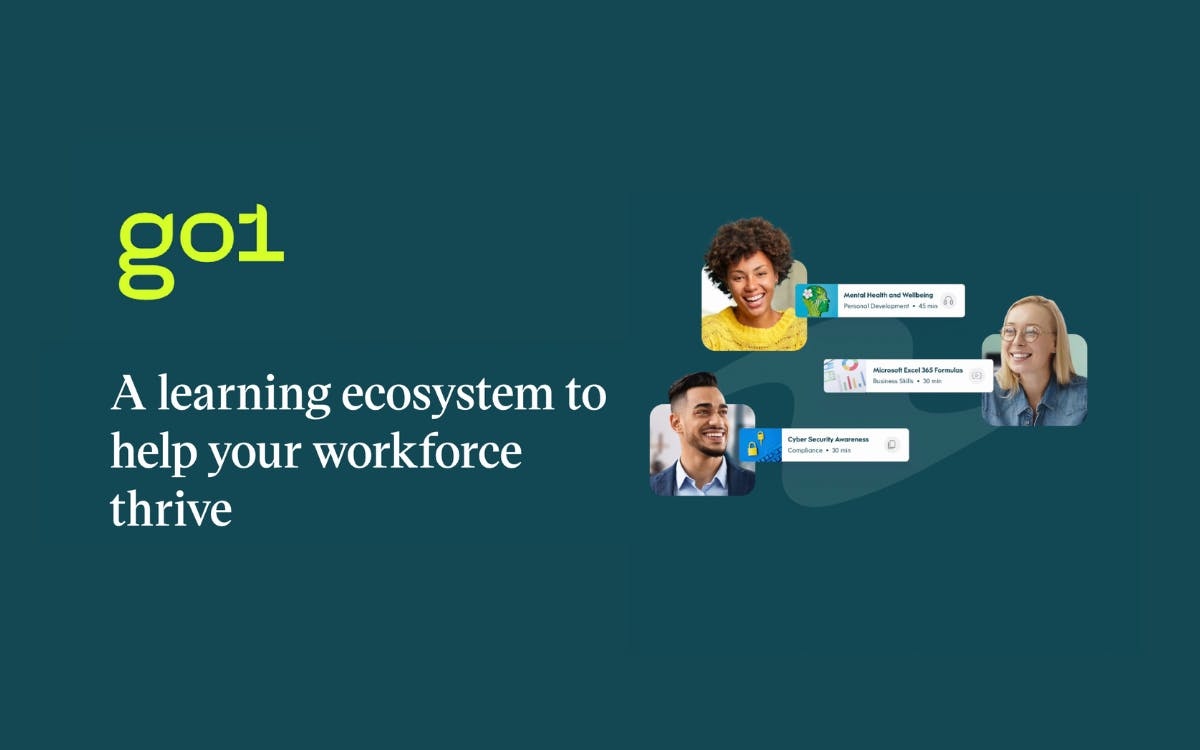 GO1 is the one company that allows the different companies to upscale their workforce with on-demand training and a dynamic content-driven platform. This company was founded in 2015 by Andrew Barnes, Chris Eigeland, Chris Hood and Vu Tran. The Brisbane–based Unicon is valued at $1.3 billion and provides the most extensive curated E-learning library from the top training providers in a single subscription.
It is required over 3000 companies using the provider and more than 1.5 million users overall to access over their 170,000 courses. Wide offices worldwide, including South Africa, the United Kingdom, US, and Malaysia. It has a large investor base, including M 12, the venture capital arm of Microsoft, Madrona venture group, salesforce ventures and SEET. It offers the best learning opportunities to improve education, training, and e-learning platform.
It also dates back to a garage in Australia where the founder started a web development company. It was accepted in 2015 to be a prestigious company which then triggered the worldwide expansion of the organisation's offices worldwide. It works with the mission to unlock the positive potential through a love for learning and provides the opportunities for individuals to develop themselves to face the future and for organisations to reach their strategy.
It is considered an established leader in the online learning and education criteria. It continues to work alongside some of the world's largest companies covering a wide range of industries and regions. It has helped millions of people or in thousands of organisations engage in very practical, relevant, and inspiring learning. It helps deliver the learning content that you need any time or anywhere; it could be compliance, onboarding, selling, or personal development combined with a platform to manage your learners and track their progress.
The application is definitely accessible for all of the users we only cost would be if you elect to purchase additional third-party learning content from GO1. It has the premium content library, which is considered the most comprehensive curated digital learning library available. No one content hub is a subscription service that makes staff training very easy and cost-effective by providing full access to thousands of the most popular–the–shelf courses curated from over 400,000 systems in the G01.com marketplace.
Company Overview
| | |
| --- | --- |
|                      Legal Name  |         GO1 Proprietary Limited  |
|                      Industries | Business Development, Corporate Training, SaaS & Training. |
|                      Founder(s) | Andrew Barnes, Chris Eigeland, Chris Hood & Vu Tran  |
|                    Founded Date |                      2015 |
|              Total Funding Amount |                   $283.7 Million |
|                       Investors  | Salesforce Ventures & Blue Cloud Ventures |
6. Pet Circle
Pet circle offers pet food, accessories, toys, medication, and treatment for the substation–only online store. It is Australia's most numerous online pet shop focused on bettering the lives of pets and pet parents alike. The Pet Circle team members are considered the proper specialist, be it any problem or treatment regarding pets.
A team of passionate pet lovers was striving to create a better world where every pet is happy, healthy and best for their health. Many works with a simple aim to offer the community of living with pet parents all of their pet needs from the comfort of their own homes.
Fast forward ten years, and today, it has been supporting over 700 00 loyal customers with a better range, better price and better experience. It has a team of more than 600 workers, and it is considered the fast–going leader in the Australian e-commerce space. The specialities on this platform are retail, pet food, pet supplies, consumer service, e-commerce and delivery.
Company Overview
| | |
| --- | --- |
|                      Legal Name  |                  Paws for Life  |
|                      Industries | Animal Feed, E-Commerce & Pet  |
|                      Founder(s) |        Mike Frizell  & James Edwards |
|                    Founded Date |                         2011 |
|              Total Funding Amount |                     $125 Million |
|                       Investors  |     AirTree Ventures & TDM Growth  |
7. Judo Bank
It is a bank that joined the ranks of the unicorn companies in the 2020 mission of $1.9 billion, representing an increase of over 60% in value over the last seven months during the Covid pandemic. It is considered the first Aussie challenger bank to reach the Unicon position, also known as a new bank, meaning it's completely digital.
The bank has no physical branches to visit. It is backed by the Myer family and was launched in 2018 by David Hornery and NAD banker Joseph Healy. A Melbourne-based business that has seen $1.8 billion of lending added to its portfolio since the COVID-19 pandemic. Small business customers turned their backs on the big banks out of the station in a lack of access to staff and many other facilities.
Its workforce is currently 327 staff members and includes 97 bankers and 31 analysts. It is a platform that helps in backing the businesses, and it is only Australia's challenge, a bank built with the purpose for all the small and medium businesses. Judo Bank brought back the crafting of relationship banking to transform the banking for Australia's small and medium enterprises built from the ground by profoundly experienced and highly credentialed business banking professionals.
It has a purpose-build challenger which is always focused on relationships, and its purpose will always make it very easy for your business to get the funding you need whenever you need it.
Your business is always unique, and you always deserve a banking relationship built on a deep understanding of your business, so this platform offers the banking expertise and support you need as you scale and grow. It has dedicated relationship bankers who deliver a best in class experience for business customers. The company offers business line lending solutions starting at $250,000 tailored to SMEs.
Company Overview
| | |
| --- | --- |
|                      Legal Name  |                 Judo Bank Ply Ltd.  |
|                      Industries | Banking, Finance & Financial Services |
|                      Founder(s) | Alex Twigg, Chris Bayliss, David Hornery, Joseph Healy, Kate Keenan & Tim Alexander  |
|                    Founded Date |                      2016 |
|              Total Funding Amount |                   $1.8 Billion |
|                       Investors  | Moore Strategic Ventures & Magnetar Capital  |
8. Zip Co
It is the fintech unicorn of Australia, and it is a public limited financial technology company founded in 2013. It is considered the global leader where you can easily buy now and pay later. The company offers reasonable and seamless solutions that easily simplify the payment procedures of everyone who hire their service.
It has made its presence in 14 international markets, with its mission to become the first payment choice everywhere and every day. It gives the consumer, merchants and the different businesses around the world. The company exists to create a world where people can easily access the transparent.
Flexible and interest-free credit. It has been moving by disrupting the broken credit card model and putting the financial well-being of its customers and merchants at the centre of everything the company does. Zip Co is the one company driven by people-centred product innovation, and it has become the next generation of payments.
It is helping the consumers and different businesses to take control of their financial future. It has over 81,000 retailers worldwide, giving the people a payment choice for their 9.9 million and rapidly growing active customers.
Company Overview
| | |
| --- | --- |
|                      Legal Name  |                    Zip Co Limited |
|                      Industries | Finance, Financial Services, FinTech 7 Payments  |
|                      Founder(s) | Brad Lindenberg, Larry Diamond, Niamh Enaney, Peter Gray & Peter Gray |
|                    Founded Date |                        2013 |
|              Total Funding Amount |                   $893.6 Million |
|                       Investors  | Victory Park Capital & Westpac  |
Many companies or startups are proving to become a significant part of the country's economic system as they are immensely contributing to it. Australia is home to many unicorns which are already operating. At the same time, some future unicorns will soon be on the list of the 'Unicorn Companies of Australia.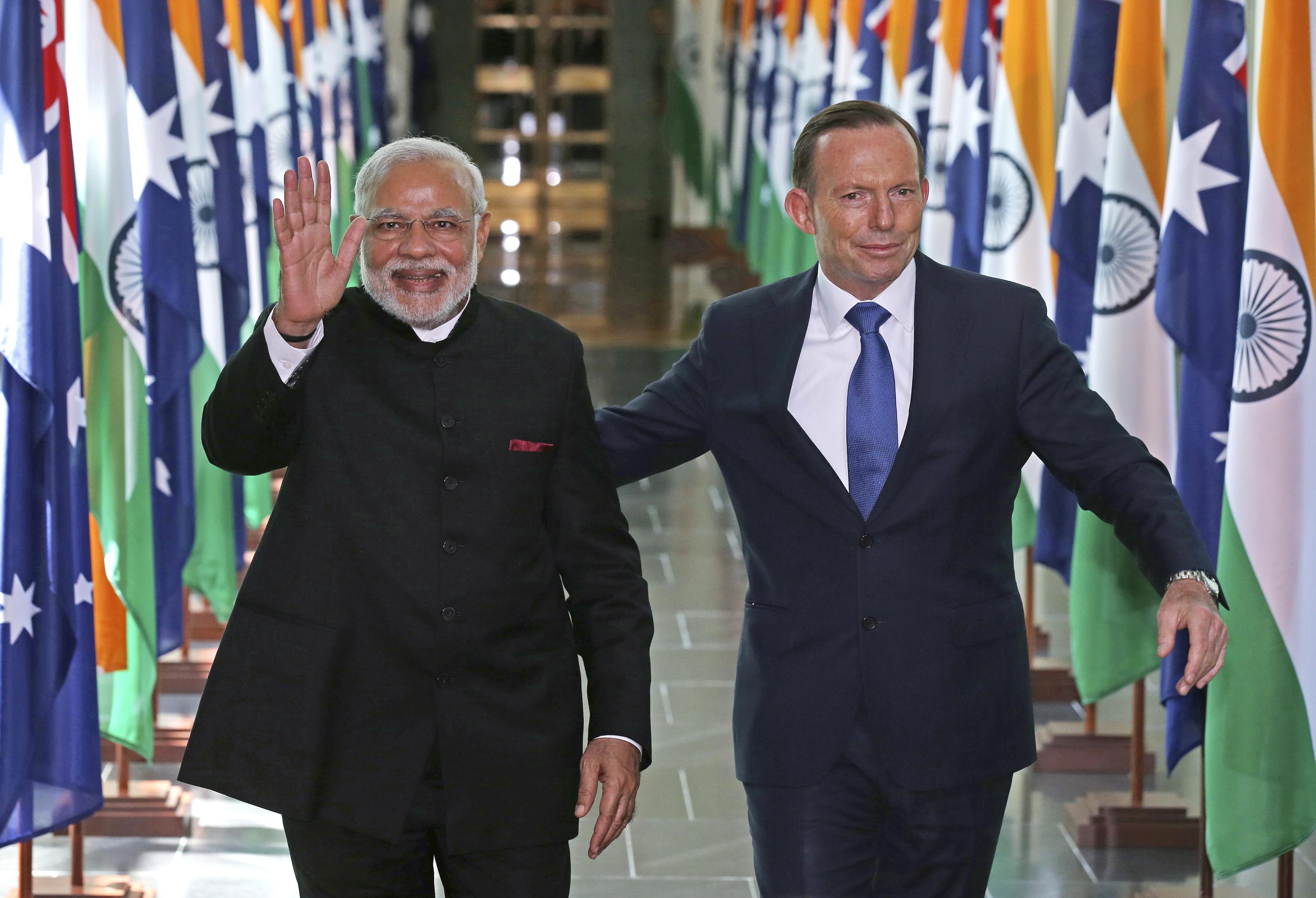 There are still few Aussie Unicorns because the population can be a prominent indicator. Australia is known to have a sophisticated market with different opportunities across multiple sectors. It is entirely open to investment and continues to be a preferred destination for first time international expansion due to ease of the language and doing.
edited and proofread by nikita sharma